As soon as
Craftly Ever After
posted these awesome free Halloween printable I knew I needed to incorporate them in my house! After I printed those 2 I then found this awesome "If The Broom Fits Ride It" free printable from
Crafts & Sutch
!
I took an 8 x 10 canvas, spray adhesive, and the print out.
I cut the print out to fit the canvas, adhered it to the canvas, and voila!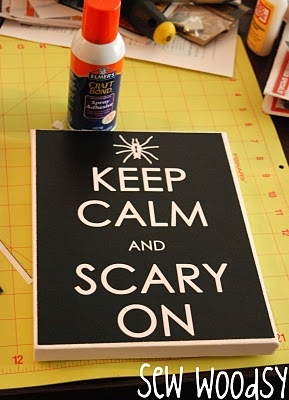 Super quick, inexpensive project that makes a nice impact ands great flair to your walls!
I choose to hang all three above my kitchen window.
Like that creepy valance? Foam core and black spray paint! That's it!!!
I already have plans for the "If The Broom Fits Ride It" sign for next year…
Share and Enjoy