We stayed busy this past weekend–not crafting, but spending time with family from out-of-town. Well technically Friday evening and early Saturday morning I was sewing the last of my
cool ties
. Which came in handy during our very hot day at Disney World. 
Here are our top 5 features from last week, and our Reader's Choice feature! If this is your first time being featured please grab a 
featured button
, and display it proudly on your blog! 
In no particular order–here they are! 
Love this applique onesie. I make them for just about every baby shower I go to and they are always a hit! Can't wait to see other variations! 
Love this no slip dish towel. I think I need to do this to a few of my dish towels… They are always falling off the oven handle! 
I love this little time out bench!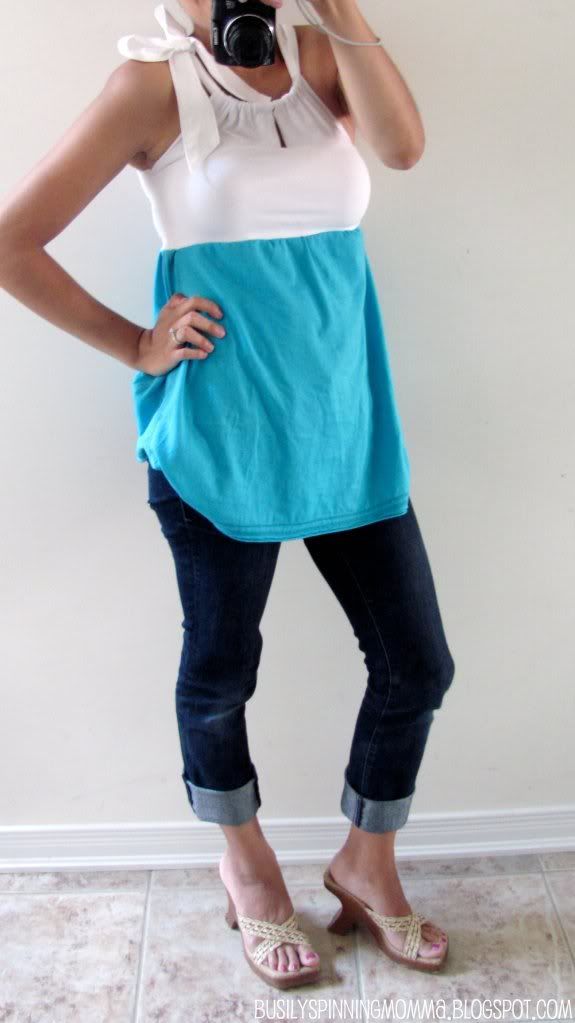 I LOVE this top. I have been wanting to make a similar top for quite some time now. Dorian makes this seem so easy! I must give this a try, asap! 
I love the revamp to this lamp! It looks wonderful!!! 
Given the fact that we just did a craft room revamp *and still have 3 more post to blog about–I can relate to your room! It's a constant work in progress. I love your creative space and so does our followers!