Happy Wednesday! Notice anything different? That's right we've got a new design & have taken the deep dark plunge and have moved to WordPress. I'm so excited and terrified at the same time! I have a whole new program to learn. It's a bit daunting (at times), but I'm ready for the challenge. We still have some stuff to tweak (like working on the categories and getting our "contact us" page to connect to name a few), but in the mean time we are up and running with our new design and some new features. All of this would not have been made possible without my amazing friends Rachel & Ricardo! They have went above and beyond and I'm so incredibly thankful for all of their hard work! 
The other big news… Halloween. It is creeping around the corner and we are starting to see more and more awesome Halloween projects. We've started working on a rather large Halloween project that we hope to have done by mid-October so we can share it in time before Halloween. We are also in Halloween party planning mode 101! This year we established a theme for our home to go along with our costumes (it will be announced in the coming weeks). Pretty adaptable to mostly everything we already own. Which is always great when trying to throw a Halloween party on a budget! 
Get ready… in the coming weeks we have some cool Halloween giveaways along with everyday type giveaways in celebration of our new blog design! Now that we have a new blog design it also means that we have new blog buttons! We do not have a particular "link party" button yet, because I'd like to change the name. What do you think? Do you have any suggestions on a new name for the party? Well, for the mean time I'd be happy if you changed out your old buttons and displayed our shiny new button!  Now… let's party!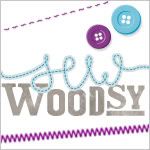 Rules for the link party:
–Please either follow us via Google Friend Connect, RSS, or Email Subscription
–PLEASE display our party button somewhere on your blog.
–Make sure your link is to your specific post and not your main URL & add a short description.
-Please try to view and/or follow at least two other participants. That's what makes link parties work! 
-You can enter as many craft projects as you'd like. (No recipes!)
-Entering into this party gives us the rights to blog about and feature your blog post.