Happy Wednesday! I'm so excited to finally announce what I've been organizing over the past few week's. I'd like to say it's a Christmas extravaganza of sorts! Started December 1st we will kick off the 12 Days of Handmade Ornaments. A week and a half of my favorite craft bloggers sharing their homemade ornaments. I got this crazy idea a few months back when I thought it would be fun and challenging to have a DIY Christmas tree filled with homemade ornaments. You see, as a kid I grew up with Hallmark ornaments scattered throughout the tree, and my mother never wanted a homemade ornament on the tree (sigh). Now that I'm adult and own my own home I can do what I want! Lol. So, this year our tree is going to consist of handmade ornaments (ok, and maybe a few of the 100's of Hallmark ornaments I've inherited)! Let me just say–there is nothing wrong with Hallmark–they make amazing ornaments. My biggest downfall with those ornaments is pulling them out of the box and wrapper, hanging them, and then having to put them back into individual boxes. blah! Our link party on the 14th will be dedicated to handmade Christmas ornaments, decorations, and gifts!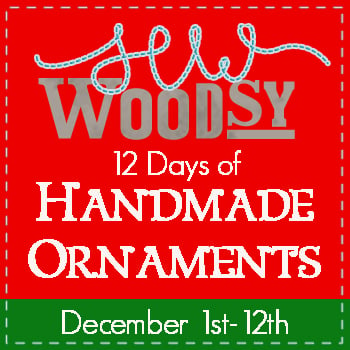 I'm excited to introduce the amazing craft bloggers that will be sharing their handmade ornaments with us!
Now, that I've shared my big announcement… let's party!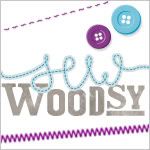 Rules for link party:
1. Be a follower of Sew Woodsy (GFC, RSS, Email)
2. Display our button somewhere on your blog.
3. Make sure our link is to your specific post not your mail URL.
4. Craft projects only (NO recipes please).
5. Get social and visit a few projects!
Disclaimer: Entering into this link party gives Sew Woodsy the rights to blog/Facebook/Tweet about and feature your blog post linked to the party.