Last Saturday morning I spent a good portion of my morning making cards for friends and family. My whole goal was to make this card. You see, a former colleague of mine (a past of VP)–one that I've always admired and respected is battling cancer. Hospice has been called in and to be honest I don't think it is looking good for her. I wanted to send her a card to let her know I was thinking of her and how much I've always admired and respected her as a boss. I've been with my current cooperation for 7 years now. This women who is battling cancer hired me into a position that I had very little experience with almost 5 years ago to the date. She took a chance on me. She believed in me. She also attended our wedding 4 years ago, and every year on the date sends me a private Facebook message to wish us a happy anniversary. Of course she also sends me messages for birthdays and holidays. So I only felt it was right to send her a card and express my deepest gratitude towards her. Please send positive vibes her way and keep her in your prayers.
Now, lets make this gorgeous layered card.
Supplies:
(1) 5.5 in x 4.25in card
DCWV Summer Dreams
Recycled Cardstock
Fiskars Corner Punch
Thinking of You Stamp
Xyron 2.5 inch create-a-sticker
Sewing Machine
Coordinating Thread
Seam ripper
First up, I cut a piece of card stock to fit the card.
I used my Fiskars corner punch to add decorative detail to the corners.
Then using a cordinating thread I sewed a leaf pattern around the cardstock/card. This is how I adhered the card to the cardstock.
I just love the details!
Next up, time to measure out the next layer of paper.
Trim it to the size you need.
Run a coordinating solid light blue piece of cardstock through the Xyron machine.
Adhere it to the polka dot card stock.
Cut it to the exact size you need.
Time to stamp! Place the stamp on the stamp pad and get the stamp moist with ink.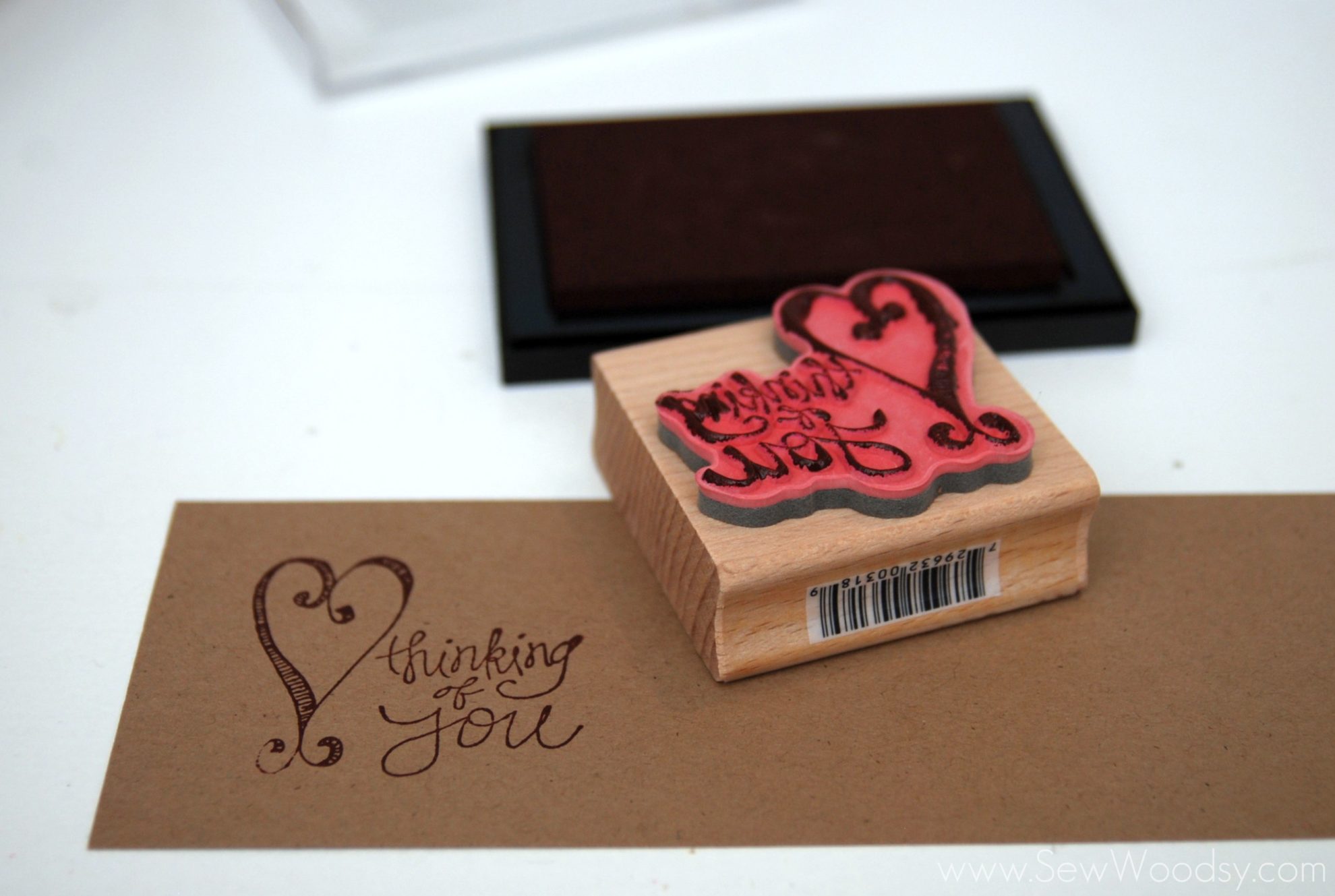 Carefully, place the stamp on the recycled card stock.
Next up, trim the recycled stamped cardstock. I made the mistake of doing this while the stamped paper was still damp and it smeared in certain areas. Make sure you let the paper dry completely.
Place the trimmed card stock on top of the layered paper to make sure the size will work.
Next up, I added a few stitches to the bottom and top of the layered pieces of card stocks.
This is what it looked like.
I added the 3-D Foam squares to the back of the laired pieces of card stock.
Place it on the front of the card.
Then I grabbed some scrapped polka dot paper and cut out 2 strips to place in the inside of the card.
Ran it through the xyron machine.
Place it in the inside of the card and trimmed it with scissors.
I love how this card turned out. Very elegant and perfect for my friend.
Disclaimer: This post includes affiliate links which means if you buy something that I recommend I'll make a few pennies off your sale!