Happy Halloween! Sorry we've been absent here the past week. We've been working our bums off constructing our costumes for our good friend Christy's annual Halloween party. If you follow us on Facebook, Twitter, or Instagram you might have seen what we were and all the hard work that went into these costumes. We are excited to share our costumes with our readers.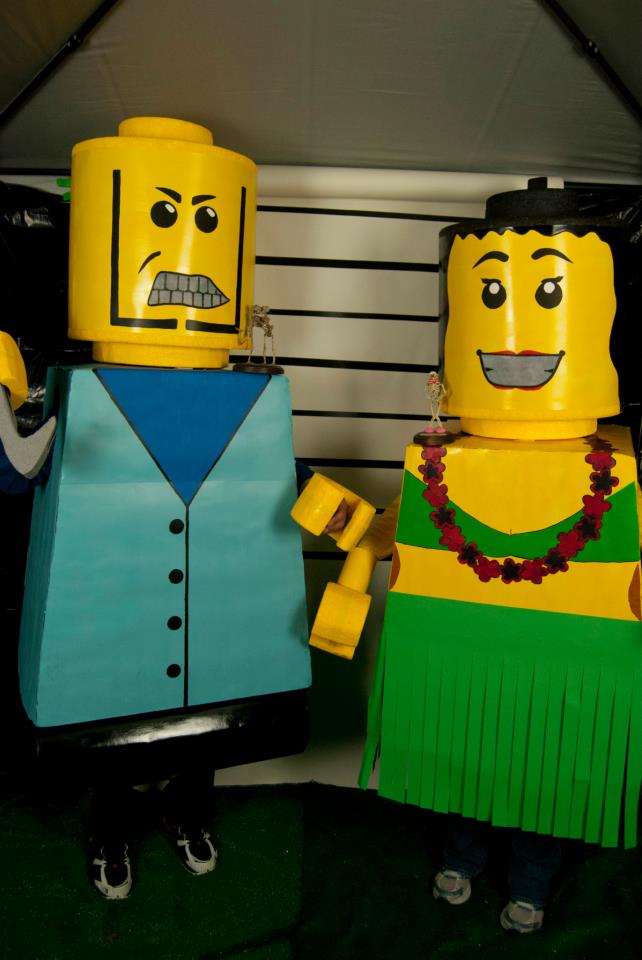 These costumes were a labor of love. We spent a whopping 40 hours on these bad boys. All made of styrofoam, cardboard, poster board, and quite a bit of paint! We even won 2 awards at Christy's party: Best Couple and Funniest. Take a look at the amazing awards Christy made. This picture was taken during the end of the night when we didn't have our legs attached any more!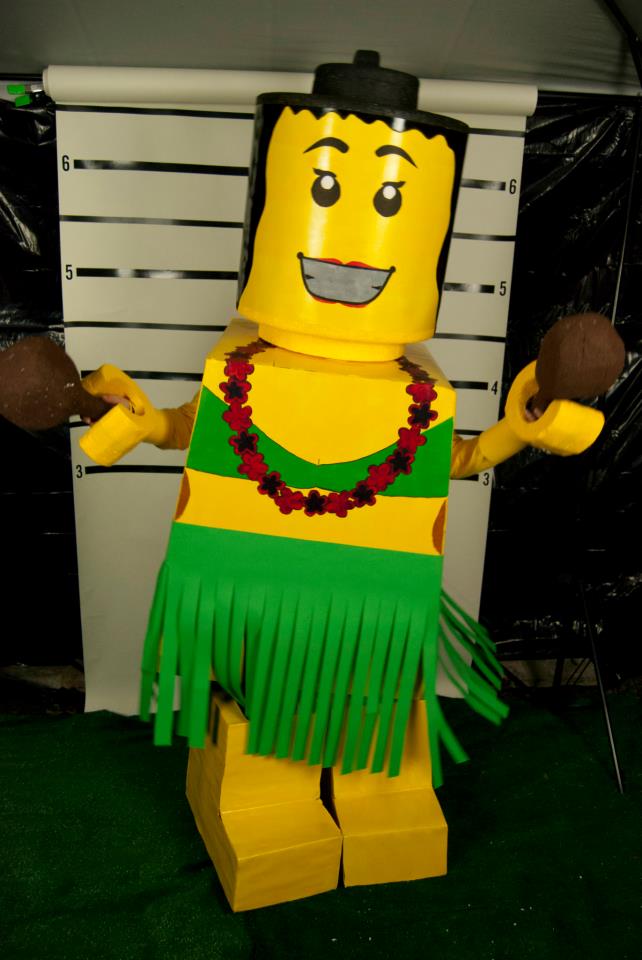 Here is a better more comprehensive photo of me: shaking my hula skirt and moracas. No, those are not chicken drum sticks in my hand! lol.
Next up, we have Mr. Woodsy as "mean face" lego. He just loved the face on this one and loved the fact that he made himself a styrofoam crowbar!
Of course this is just a sneak peek of our costumes. Next year, we will have a comprehensive tutorial on how to make these enormous lego people! While researching to make these costumes we found that their were no comprehensive tutorials on the web and felt the need to fill that void!
We hope everyone has a very happy and safe Halloween!
Disclaimer: All photos taken by Christy Buonomo Photography Copyright 2012. All rights reserved.