This is a sponsored post on behalf of Homes.com.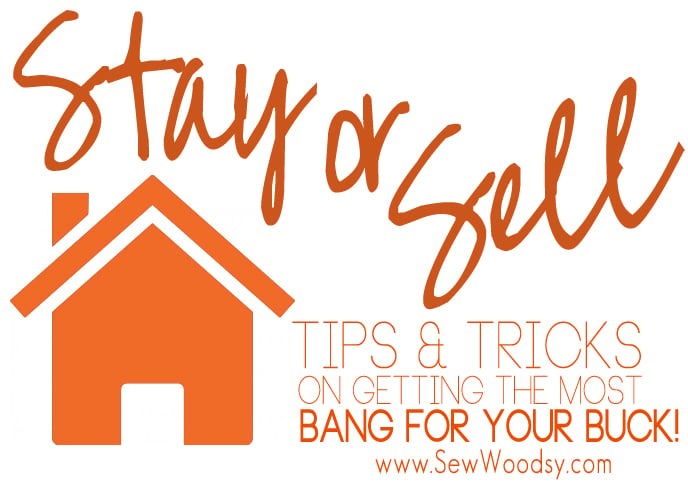 For the past year, Jon and I have went back and forth on whether or not we were going to stay in our current home or sell. We finally decided early last summer that we were going to meet with the bank and get the process started with selling our current home and buying a new home. We bought our home as a foreclosure in 2009 for an unreal price! It was already a newer home and really didn't need any work to it, but we've turned this house into a home. When we bought our current home, we bought it knowing that it was our "starter home". We were planning to only live in it for 5 years max, sell, hopefully make money off of it and buy a bigger better house in a more desirable location/neighborhood.
The first place we went to was Homes.com to check out the current home values in our area. It gives a quick breakdown of the stats for your city. We typed in our zip code and found the current home values. Remember, a home value is not an appraisal; it's an estimate of value based on certain information. You can use this as a starting point, but then contact a real estate professional for a more detailed evaluation. Just from the estimate we were looking at least making a healthy profit that would give us the down payment we would need for a new home.
The week we were going to meet with the bank was the week we found out we were expecting… and our world turned upside down. Although, let's get this straight right now, we were totally planning on having a baby. We just didn't expect it to happen as quickly as it did. We have so many friends who have and are struggling with infertility that I think we both expected it to take a while (like a year+). That's when we reassessed everything and decided that we would put off selling our house for another year or two. I couldn't imagine moving, renovating, and preparing for baby while be pregnant. I mean I barely survived our kitchen revamp project (that we are still blogging about) last fall.
That's when we decided we would focus on a few more projects in our home. We knew we wanted to be very strategic where we spent our money and time renovating. Here is the list of projects that we plan to tackle and/or already tackling over the next two years to get us prepared to sell (and make an even larger profit).
Upgrade guest bathroom: new tile, bath tub, vanity and sink
Upgrade master bathroom: new tile, bath tub, shower, vanity and sink
Custom master closet with shelving/drawers
Custom shelving in the laundry room
Custom shelving in the garage
Paver patio for the back yard
So whether you are looking to sell or staying in your home for a few more years, make a list of what you feel needs updating/upgrading and figure out what will be the biggest bang for your buck. Kitchen and bathrooms are always number 1 on the high on return list when selling your home. Everything else is just extra, so you have to be careful. You also have to be careful to not customize too much and be color specific. When we decided on our kitchen we decided on a very neutral color pallet that would appeal to everyone.
If you currently own your home, are you planning to stay in it for a little while or sell it? What advice do you have? Leave a comment below and tell us!
Disclosure: We have a working relationship with Homes.com and are video brand ambassadors for 2013 (thus we are compensated). As always all opinions are our own.