Better late than never. Right? I had all intentions of posting a few photos on Halloween, but it was a bit crazy-town here, and to be honest I unplugged and enjoyed the day with my family. When your a blogger you rarely ever get to unplug and just enjoy life. So, that's my plans for future holidays and important life moments. I'm slowly coming to terms that not everything has to be shared the minute/ hour/ day it happened.  I know it's been quiet last week on Sew Woodsy. I was working on last minute costumes and projects due for clients I work with. But for the next few weeks I have some great post lined up. A few baby post, giveaways, holiday decorating, craft, and DIY projects!
So let's go back to Halloween. Crazy to think last Halloween we announced the gender of our sweet baby boy, Ryder. And this year we are celebrating with him! Because we LOVE Halloween we had to dress Ryder up in multiple costumes. Thankfully we had a few events where he could wear them all at. Three costumes in total — technically we could have dressed him up in a fourth but I don't want people to think we are that crazy! 🙂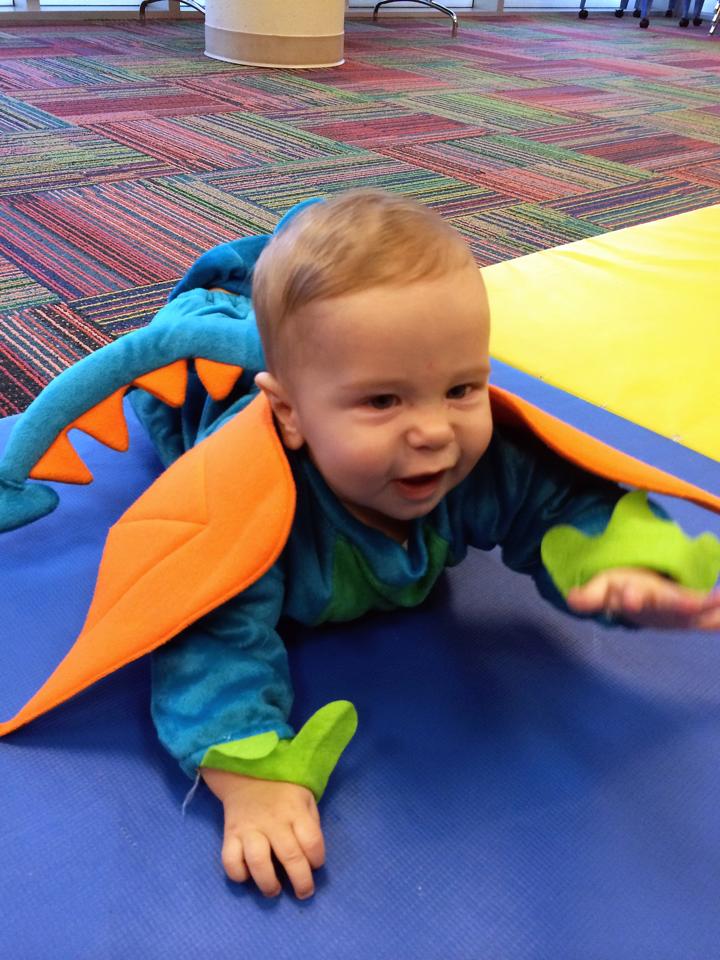 First up, I'll share the first costume I laid eyes on over the summer. I bought this back in August. Prayed that it would fit him in time and prayed that it would be chilly in Florida on Halloween because the costume was pretty hot!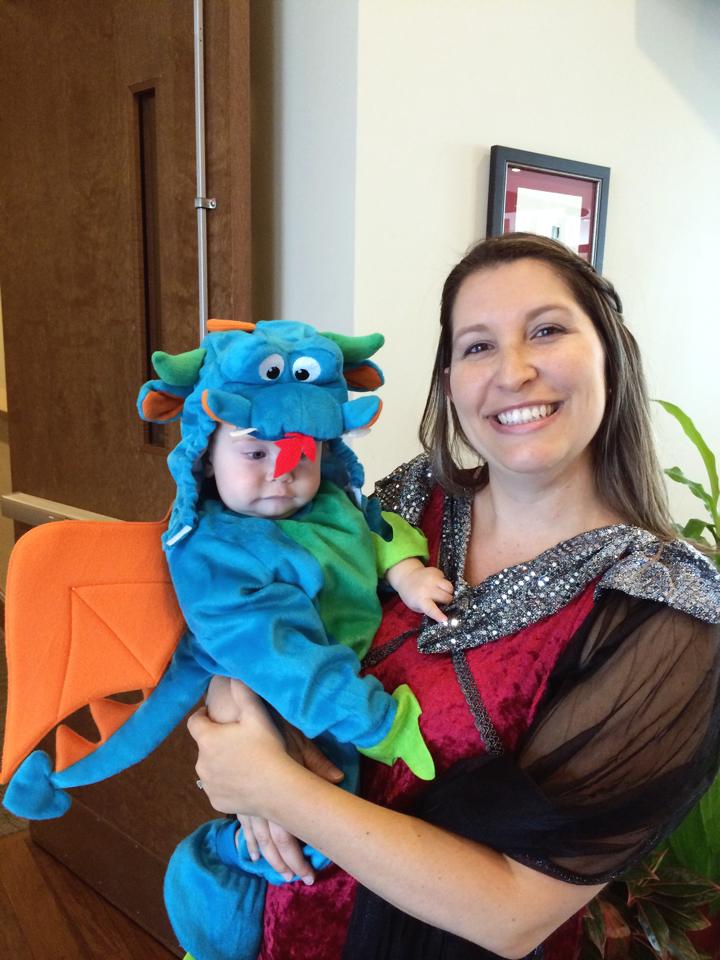 Ryder and I dressed up for his party and trick or treating at our local mother's group; Circle Time. It's a free group we go to once a week at a local church, and sing to the babies!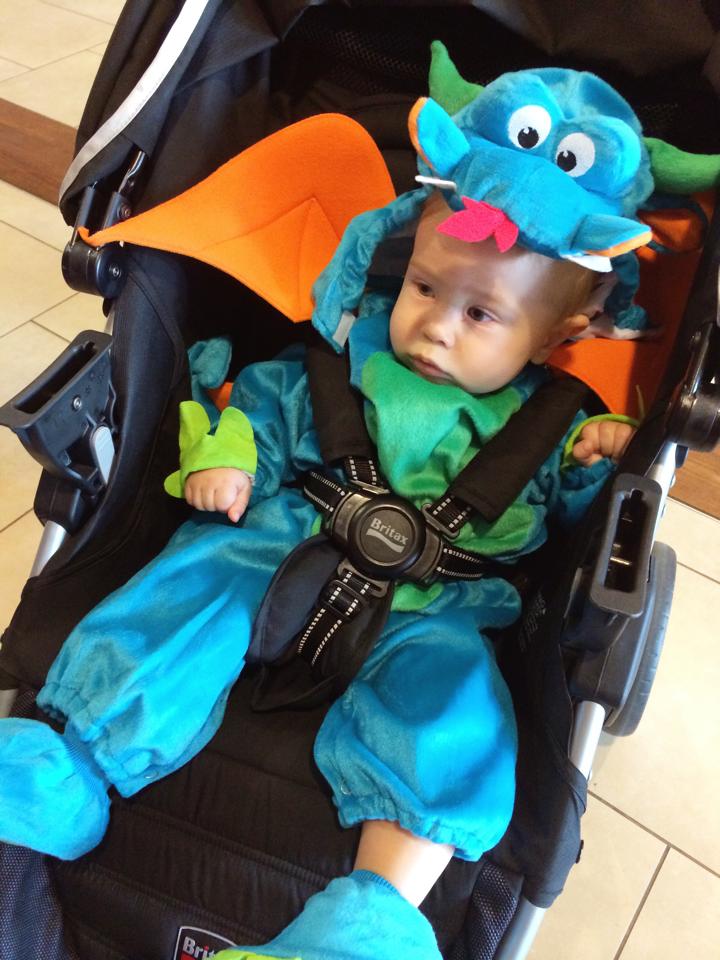 Dragon costume and strollers don't mix! lol
Of course, I had to make a homemade costume for Mr. Ryder. This was last minute (although in my head the entire month of October). I'll be sharing this tutorial next year on the blog!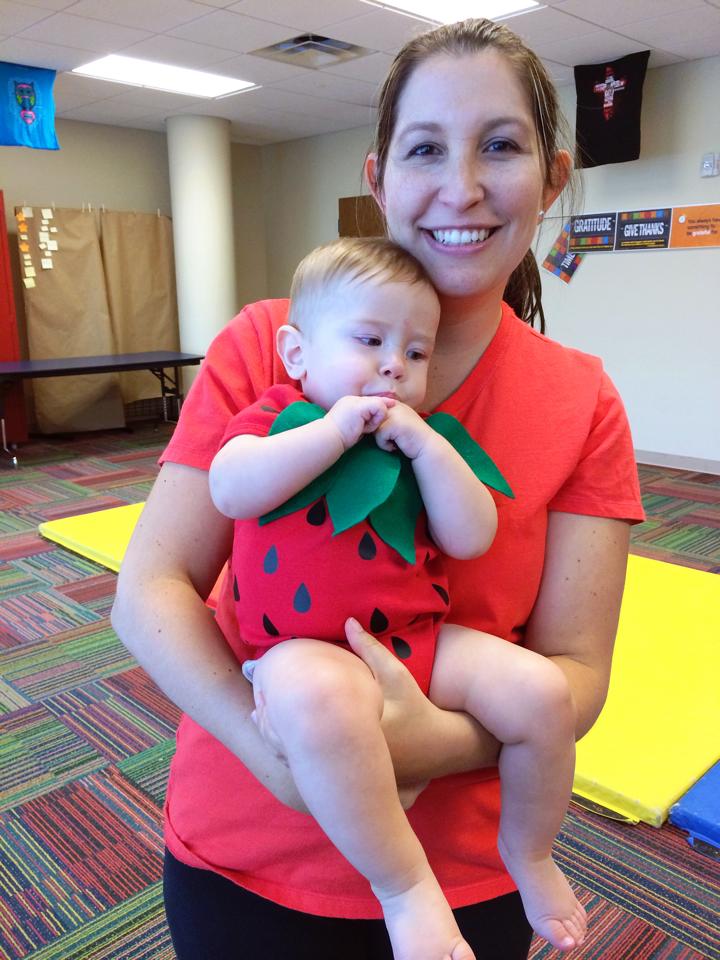 How precious is my little strawberry!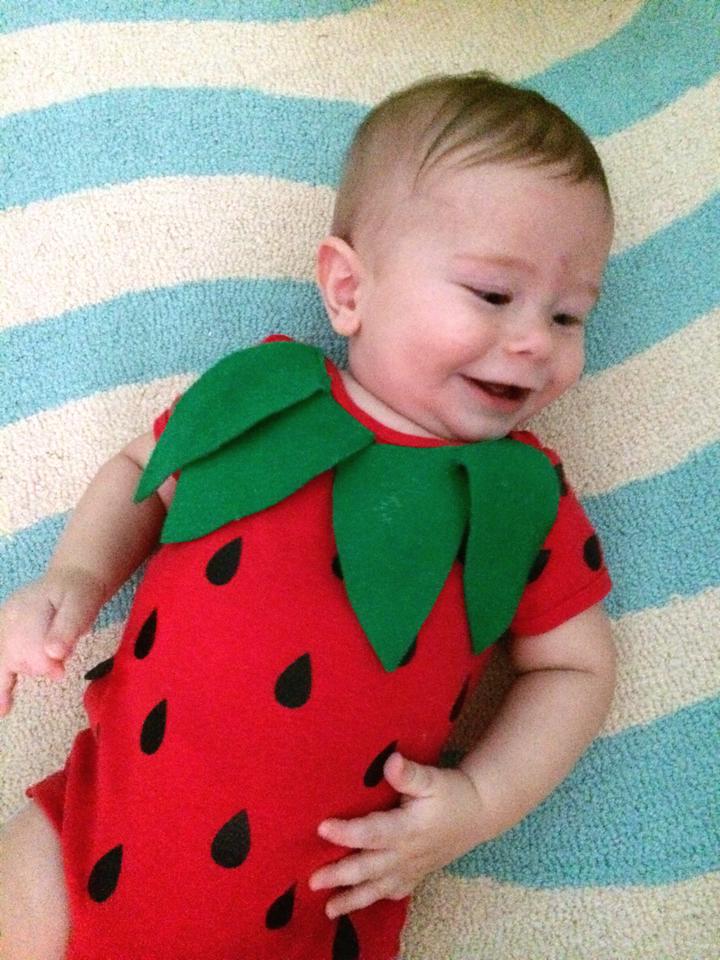 Best photos I could get on my iPhone!
Lastly, we received a pirate costume before Ryder was born. It was a hand me-down and I thought for sure he would be way too big to wear this costume. Turns out it fit him perfect! So this is what we wore to Baby Boot Camp or should I say Baby BOO Camp! I also through together a quick shirt that morning that read "Super Mom". I'll also share that tutorial next year as well.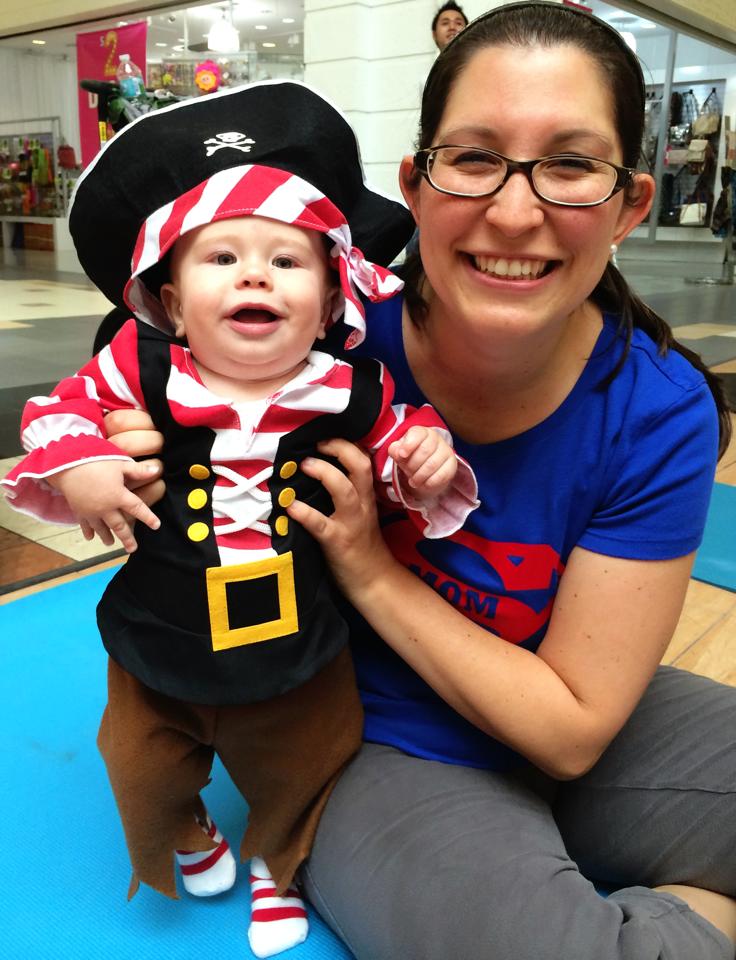 My happy pirate… I LOVED this costume too!
My pirate who wants to crawl… he's trying!
I hope everyone had a great Halloween. Leave a comment below and tell us what you (and your family) dressed up as!