Thank you Cost Plus World Market for sponsoring todays post. There are affiliate links in this post. That means if you click on a link and purchase we will receive a small percentage of the sale at no additional cost to you. As always, all opinions are my own.
Get ready to decorate this Halloween with my 13 Must Have Halloween Decorations from Cost Plus World Market!
Eeeek… Halloween is next month! It's one of my favorite holidays of the year. I'll admit I've already started decorating my home. My toddler has even caught the Halloween bug, which of course, makes me one proud mama! Every year I pick up a few new Halloween decorations–because let's face it I have 15 bins full of decor, so I officially have been limited on ho much new Halloween decorations I can bring home. I always make a stop at Cost Plus World Market to add to my massive Halloween collection. They always have some of the very best Halloween stuff. My eyes are on quite a few new pieces ((hello Howling Wolf Rug)) and a few pieces like the Black Zombie Flamingo Lawn Ornaments I already own. They also have the best Halloween entertaining items too (think fun kitchy paperware and creepy snacks)!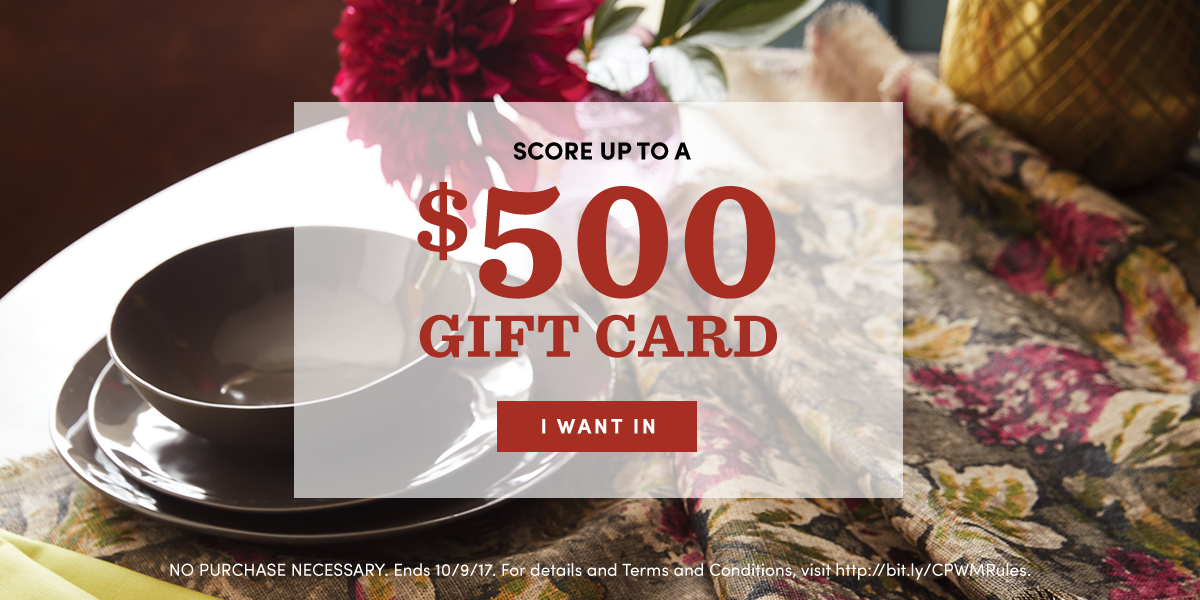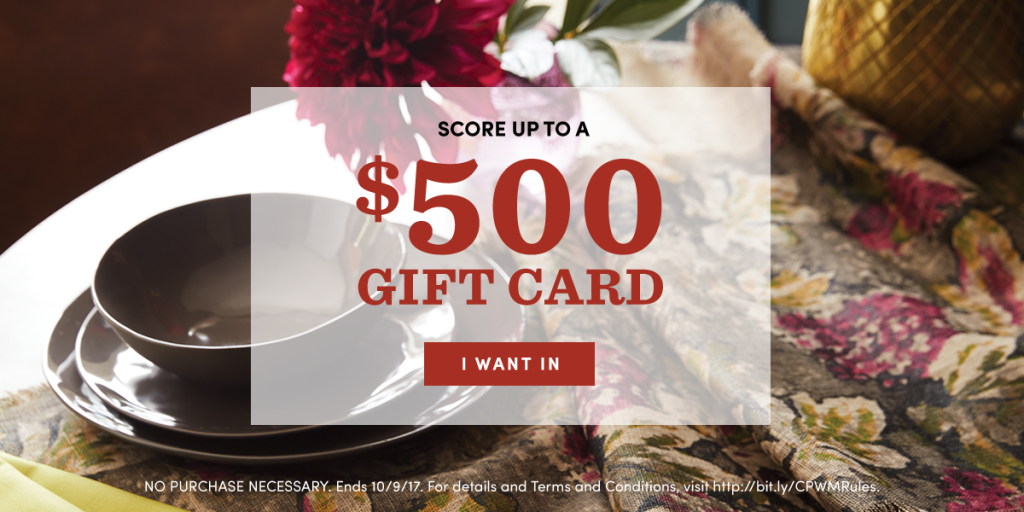 Are you ready to pick up some new Halloween decorations? My friends at Cost Plus World Market have partnered with Quikly. What is Quikly?
A Quikly is a short-term offering to a brand you love. We reward those who act fastest with exclusive deals, great coupons, and awesome gift cards. There's one catch — you have to opt in if you want to participate, and the rewards can be released at any moment! It's fast, easy, and fun but the quantities are limited. The value of each reward typically decreases as more people respond to the live release, which means the quicker you act, the more you score! Many will win but not all. It's all about responding as fast as you can.
Cost Plus World Market is celebrating the season by giving away $4,500 worth of World Market gift cards!!!
Sign up NOW and share the campaign with friends and family. If they opt in, we'll send you an early notification letting you know when the 67 gift cards and special offers will go up for grabs so you can be ready to act fast. This could be the perfect opportunity for a seasonal shopping spree!
But not to worry – everyone will walk away with something! Sign up now before it's too late.
Now, how would you use your gift card? On Halloween decorations of course. Here is my list of 13 of the very best Halloween decorations that I've found at Cost Plus World Market.
How awesome are all these decorations? I need to get back to my local Cost Plus World Market in Winter Garden to pick up that rug and a few more of the zombie flamingo's (among other decorations I've listed). Let's face it, you can never have enough zombie flamingos! And that candy bowl… it's a piece of art in itself! It's always a treat when I get to go into the store to shop since I live about 45 minutes from the store. I make it a day trip–breakfast at First Watch followed by shopping at Cost Plus World Market. Do you know where your closest store is located? Check it out here.
Are you a Halloween lover? If so, what would you buy from Cost Plus World Market?