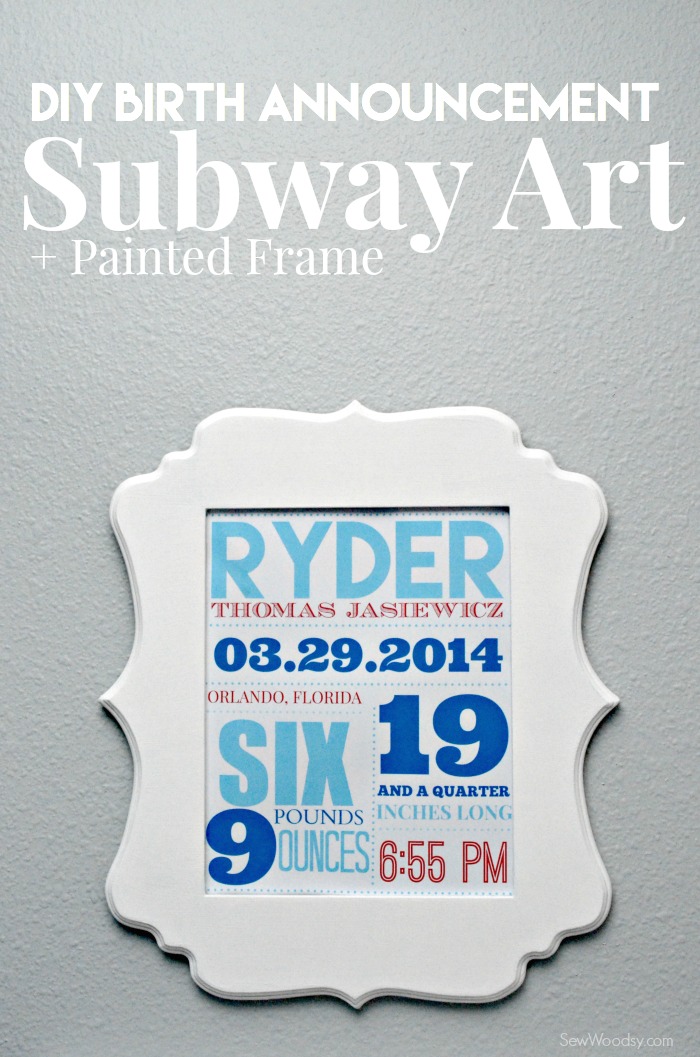 I've been wanting to make this birth announcement subway art for Ryder's room since before he was born. 8 month's later and I finally tackled this project. A few week's ago I shared his nursery gallery wall that we finally hung up. I also hinted that it wasn't complete, but that we got the big pieces up. Today, I'm sharing with you the chalk painted frame I finally got around to painting and the DIY birth announcement subway art that I put in the frame! It's super easy and ANYONE can make this subway art!
Supplies:
Sponge Brush
Frame
PicMonkey – for creating the subway art
Printer + Paper
Painters Tape
First up, let's paint the frame. I found this frame at Hobby Lobby before Ryder was born. I hated the print on it but loved the shape and knew I could paint it to make it what I truly loved.
I gave the frame a single coat, painting the edges too since they would be seen.
Once the first coat dried, I repeated multiple coats until I was happy with the smooth white finish!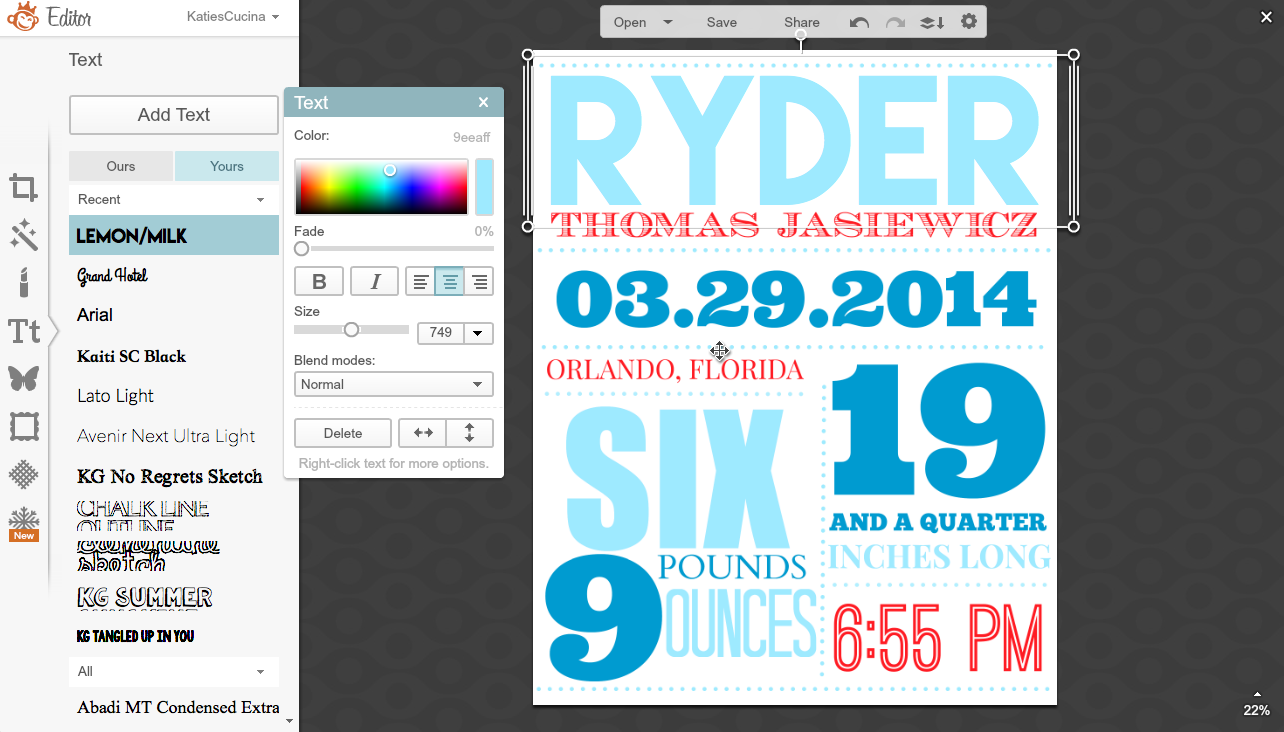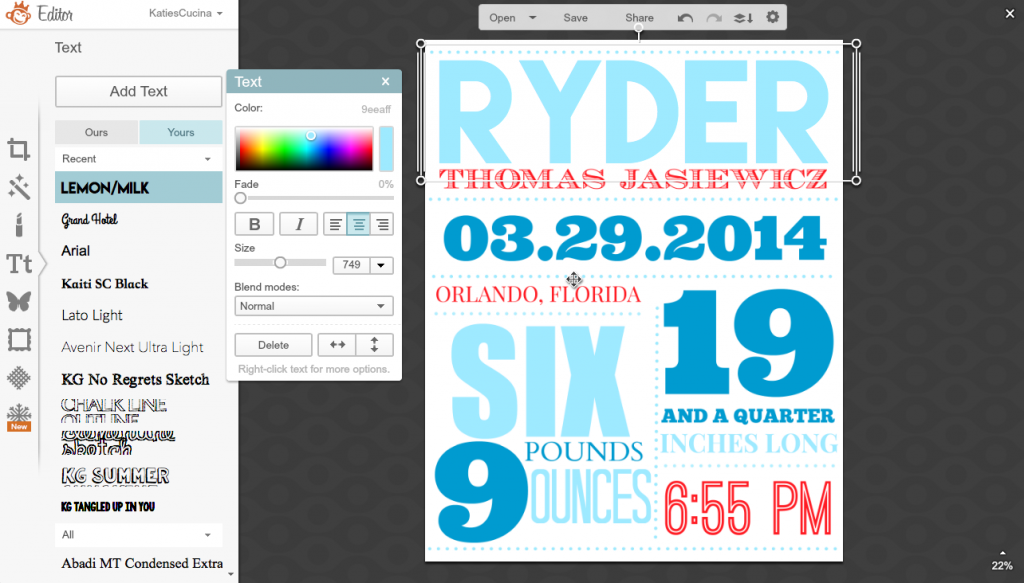 While the frame was drying, I started working on the design of the subway art using the free design program; PicMonkey. I started with his name. I used the font Lemon/Milk. I have a paid premium account so I can use my own fonts. This is the only font of my own that I used. But if you don't have a premium account you can use the font IMPACT.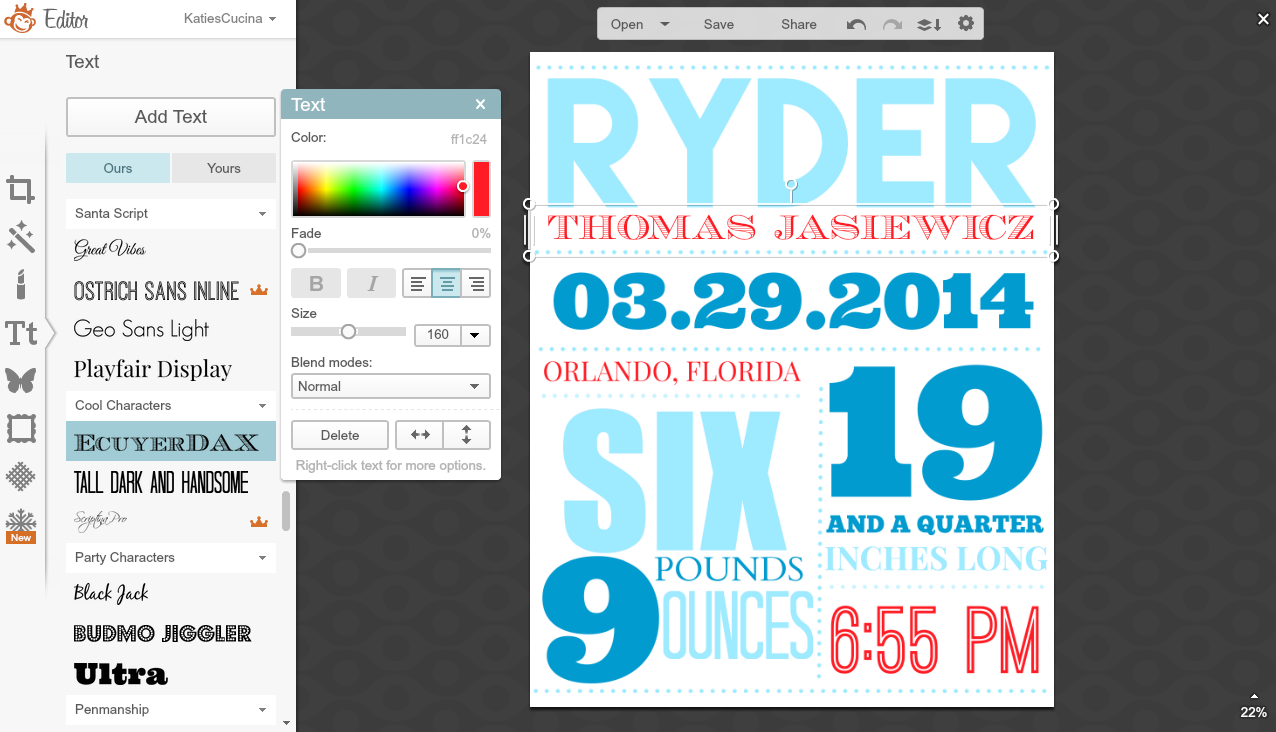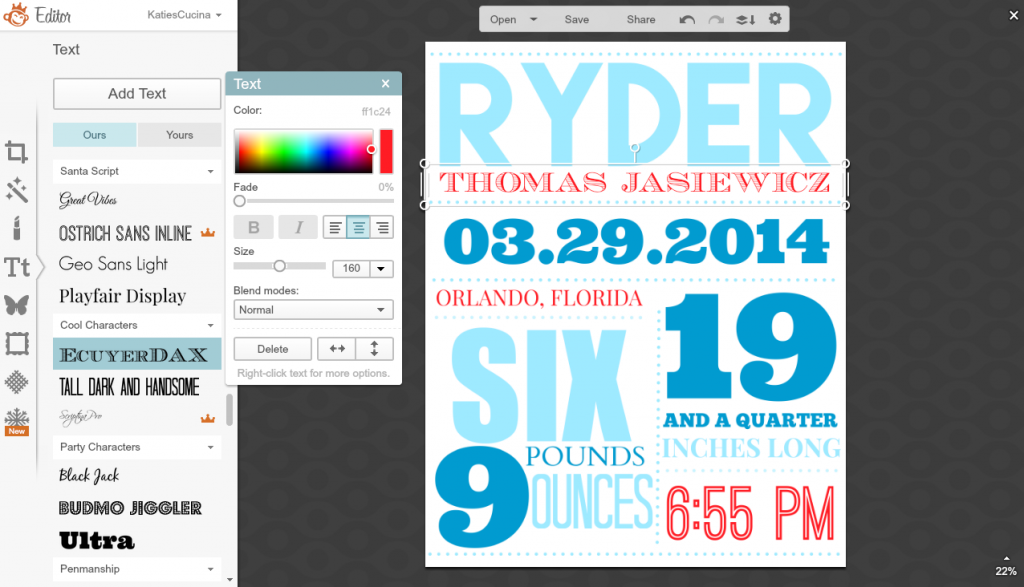 Next up, I used EcuyerDAX for the middle and last name.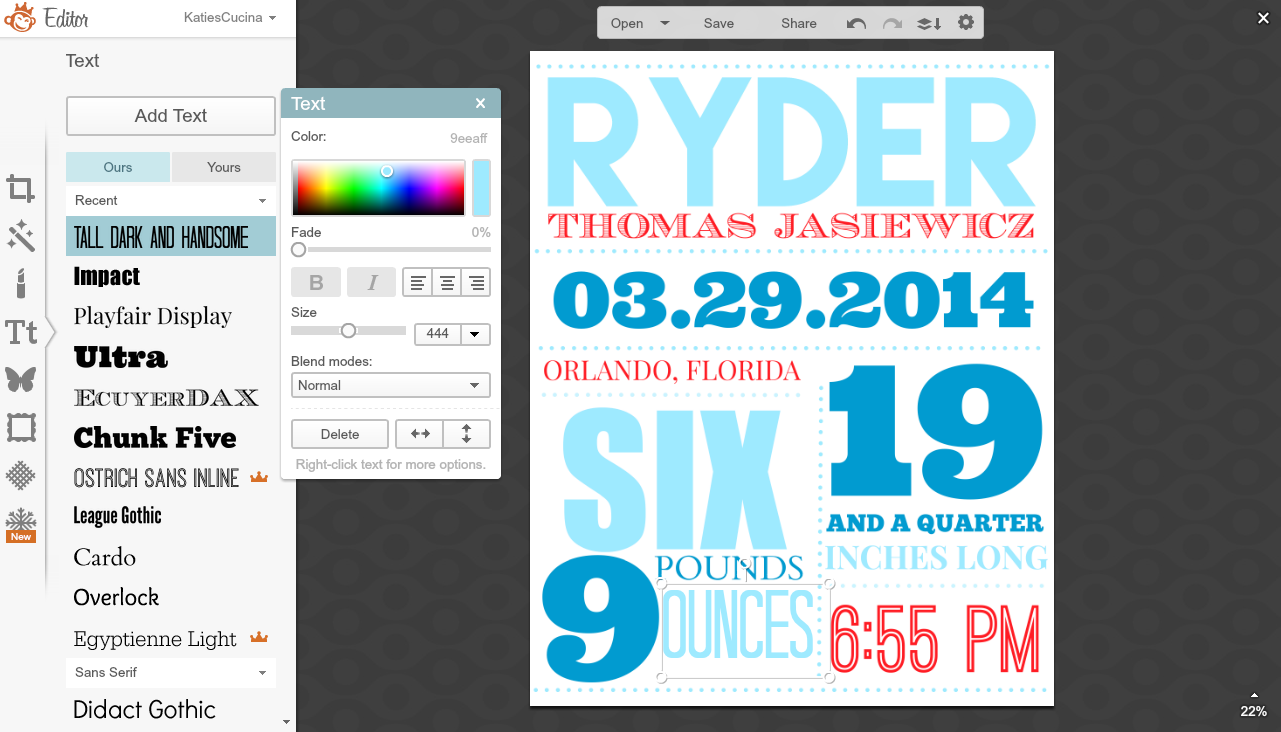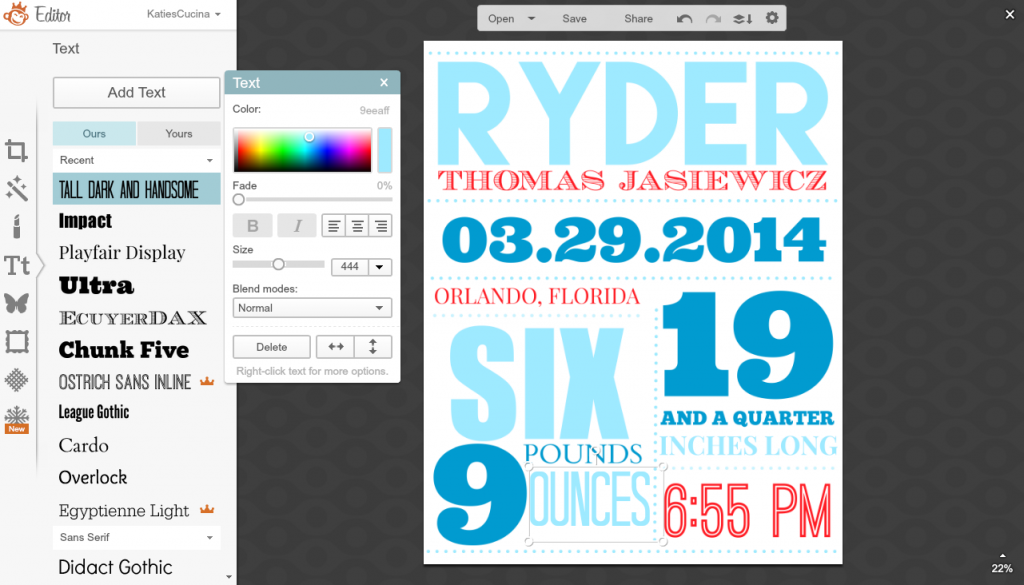 I used the font Tall Dark and Handsome for the word "ounces".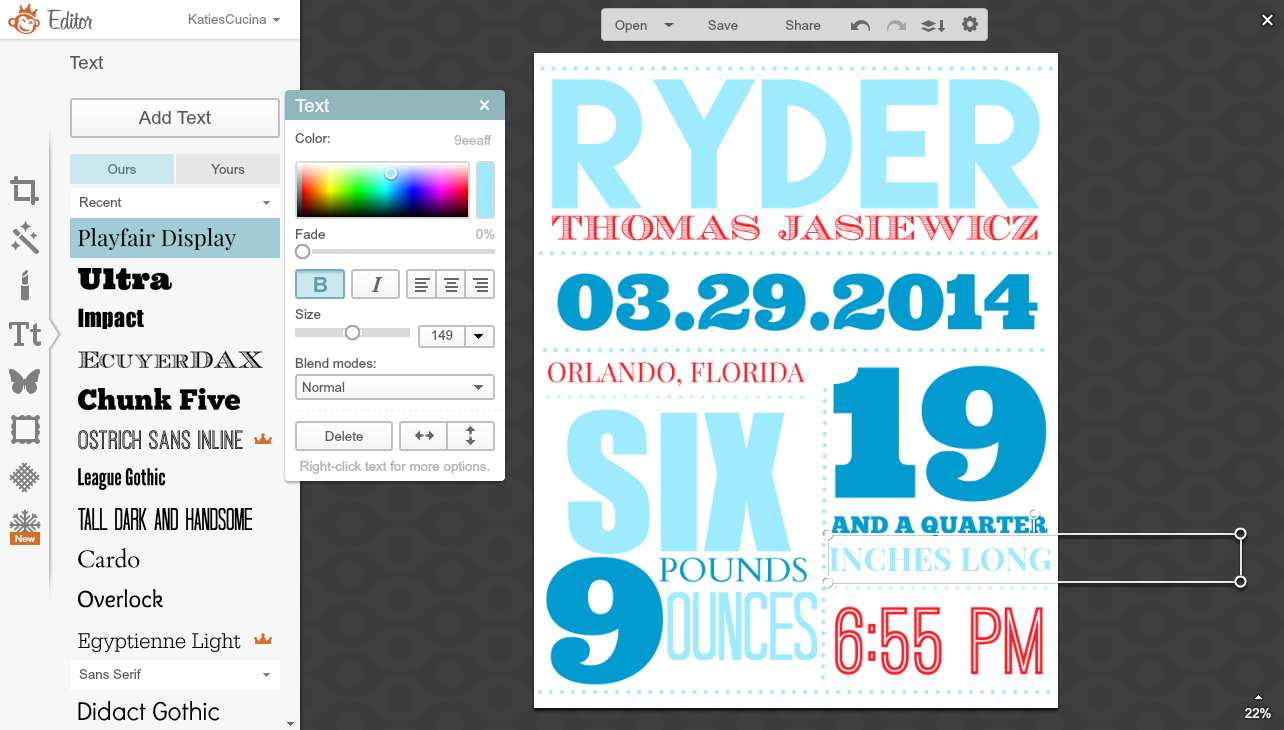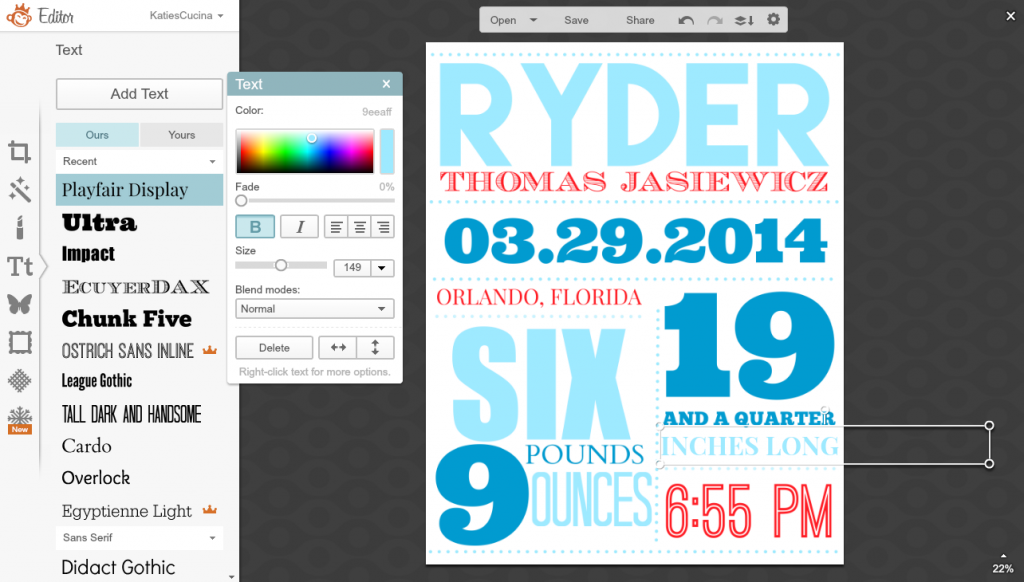 I love the font Playfair Display and used that for "Inches Long" and the city.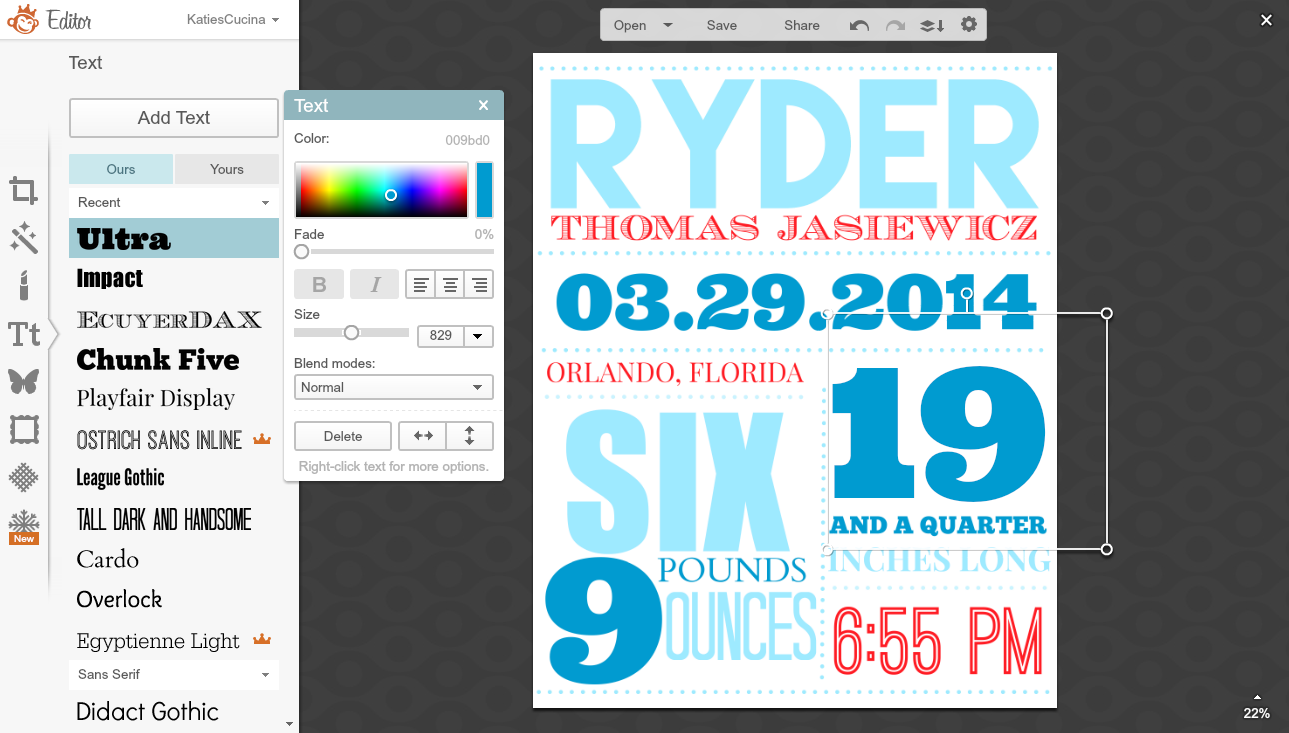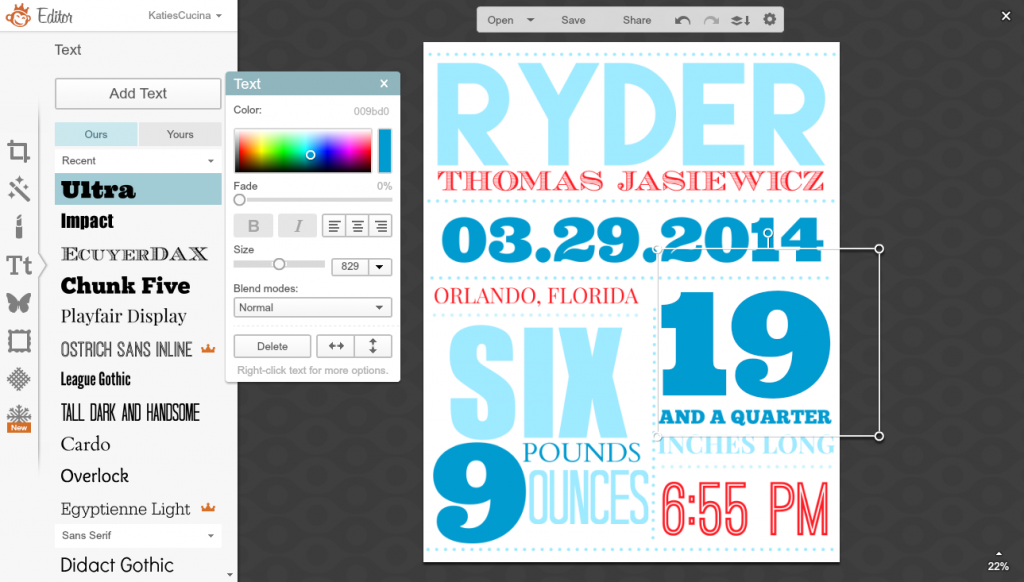 For the birth date as well as the "19" and the "9" I used the font Ultra.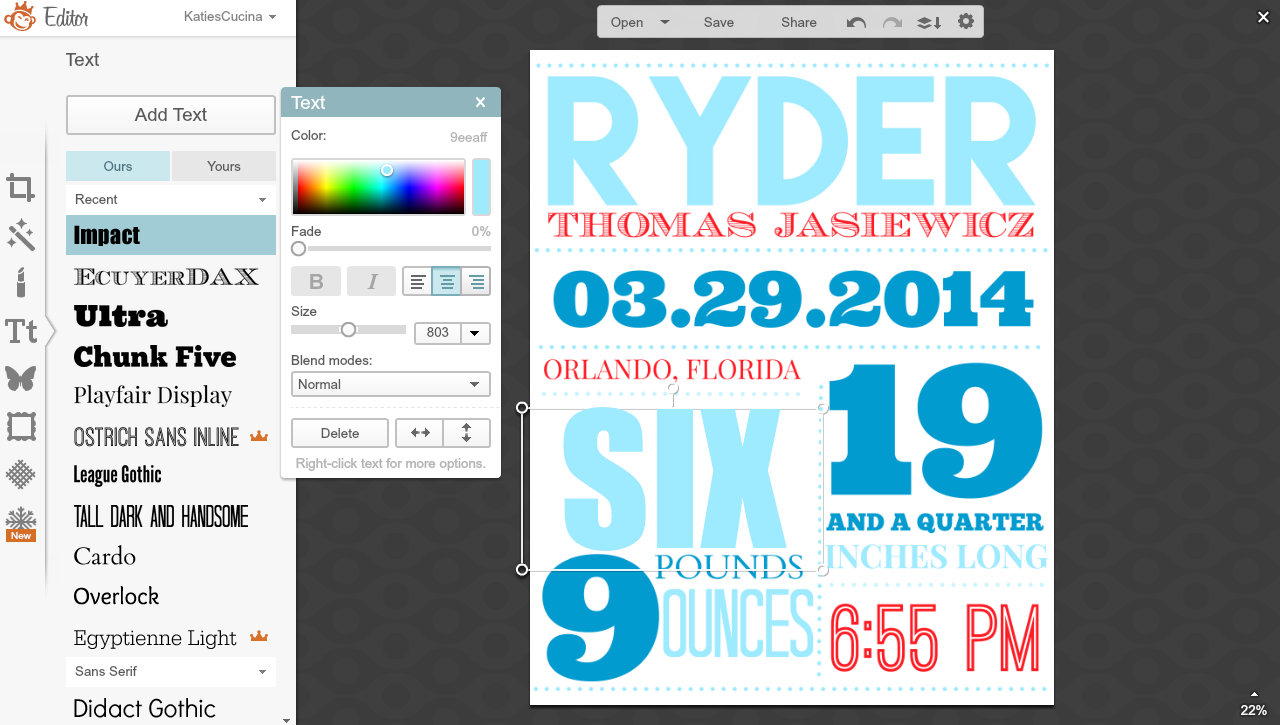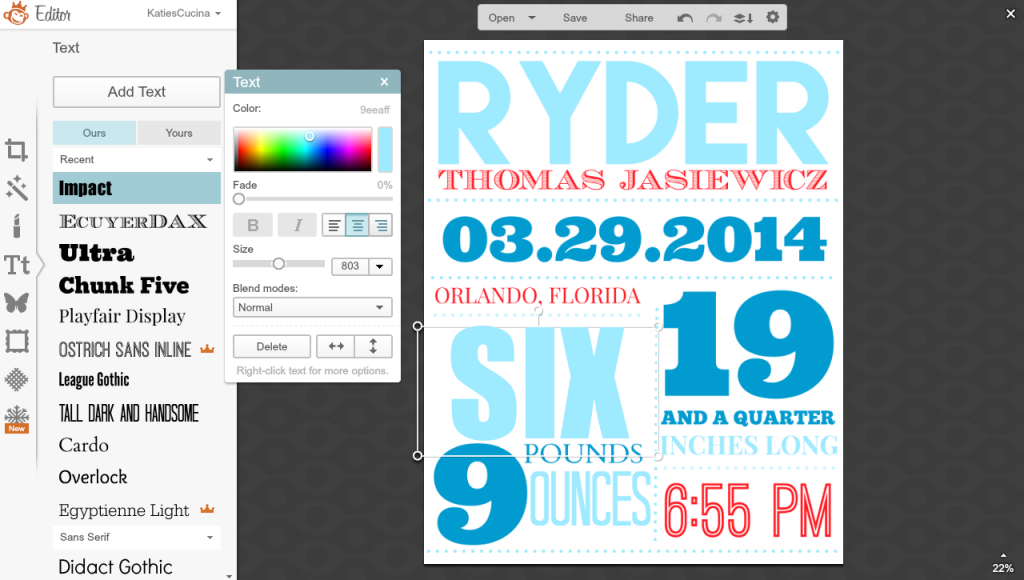 I used the font "Impact" for the word "Six".
I choose just three colors. The three colors that match with his nursery best. I also added in the dots (aka periods) to divide off the different sections. I played around with this for a day. So please don't think I did this all in just a half hour. I kept going back to it. You can do that as long as you don't close out the page!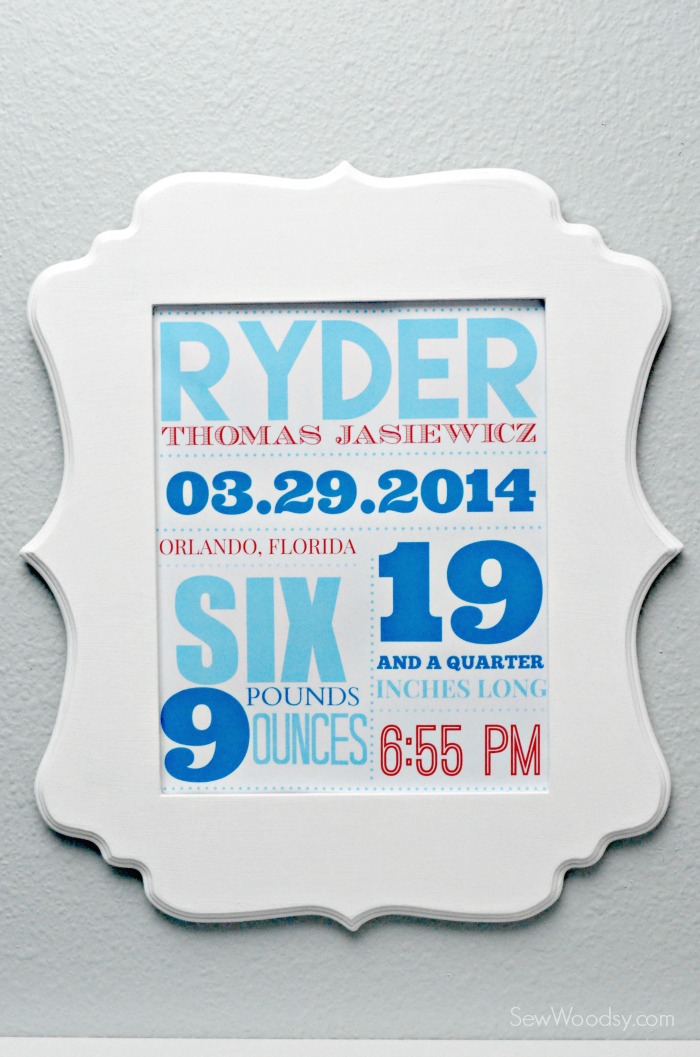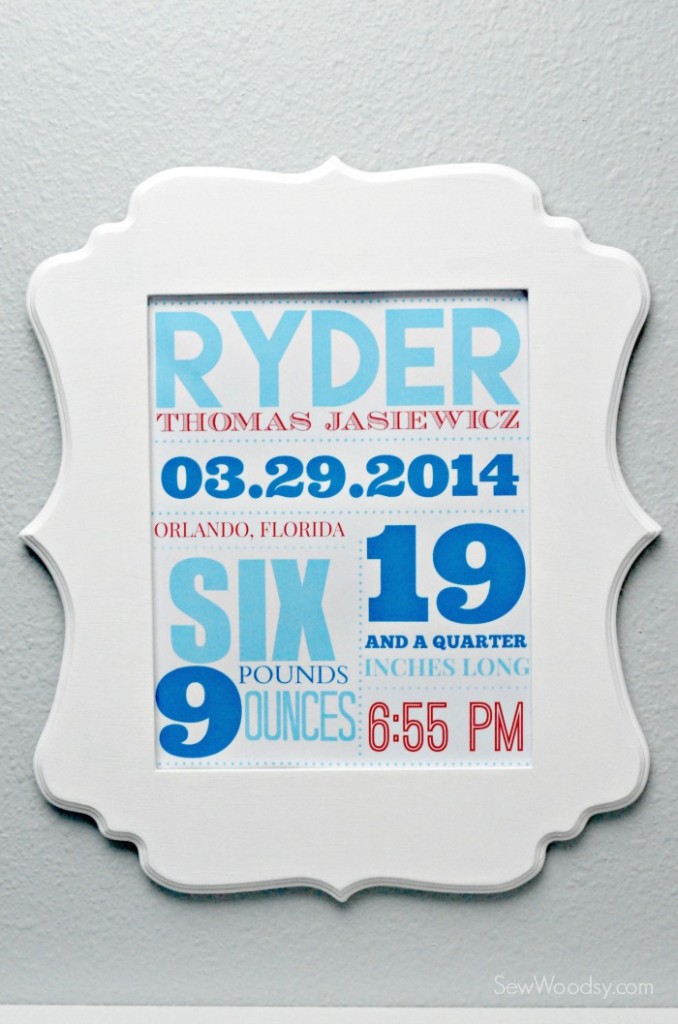 I love how it turned out and am happy I was able to transform the miss-matched frame into one that works with Ryder's room!
This is an update of what the gallery wall currently looks like! Just one more frame to add art too! 
Disclaimer: I received product for this post but was not compensated. As always all opinions are my own.