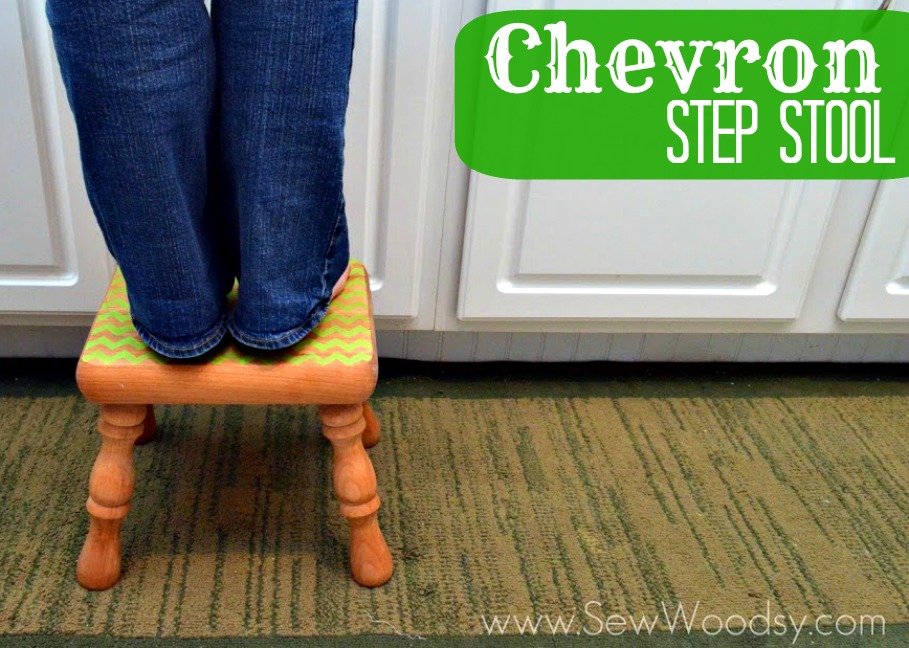 The other day I shared a haul video of product I received from my friends over at Plaid Crafts. They have a new stencil line out; Handmade Charlotte stencils! These are cardboard stencils created from the popular blogger; Handmade Charlotte! I always love supporting others and I really love to paint and stencil. I immediately knew what I was going to paint a Chevron Step Stool. I won a step stool at Haven last year. I use it all the time and have thought about transforming it with paint. I knew this was the perfect project! It took me less than an hour to stencil the top–an easy project for any beginner crafter.
Supplies to make a Chevron Step Stool:
Step Stool
FolkArt® Acrylic Paints-Green
FolkArt ® Handmade Charlotte™ Stencils – Patterns
FolkArt ® Enamels™ Accessories
Painters Tape
Plate for paint
First, you'll want to choose your stencil pattern, and punch out the pattern. *I saved the cardboard chevron to use in a later project.
Using painters tape, carefully secure your Handmade Charlotte stencil.
Squirt a little bit of paint on to a plate.
Carefully, begin applying the paint to your surface. I find if you dab the paint on it will not bleed through the stencil.
This is what it looked like when completed on one side.
Carefully remove the stencil and line up the last chevron strip to repeat painting.
Almost done painting!
Once again, carefully remove the stencil.
Then, line up the chevron stripes to complete the top row of chevron.
Here is what my Chevron Step Stool looks like!
I'm 5'1 so I use a step stool a lot!
And for giggles I just wanted to keep it real! Dishes drying on the counter, dishes in the sink–this is real life people. I do want to point out that I loved the shapes and patterns, but I'll be honest. The cardboard stencils tend to get sticky after painting on them for a while making them a little more flimsy. You have to do very light coats of paint in order to not saturate the cardboard. Hopefully, in the near future these stencils will be available in both cardboard and plastic.
Get social!
Plaid on Facebook, Plaid on Twitter, Follow Plaid on Pinterest
Check out all the other amazing projects from this campaign:

I wrote this post as part of a sponsored campaign with Plaid and The Blueprint Social. All opinions in this post are my own.