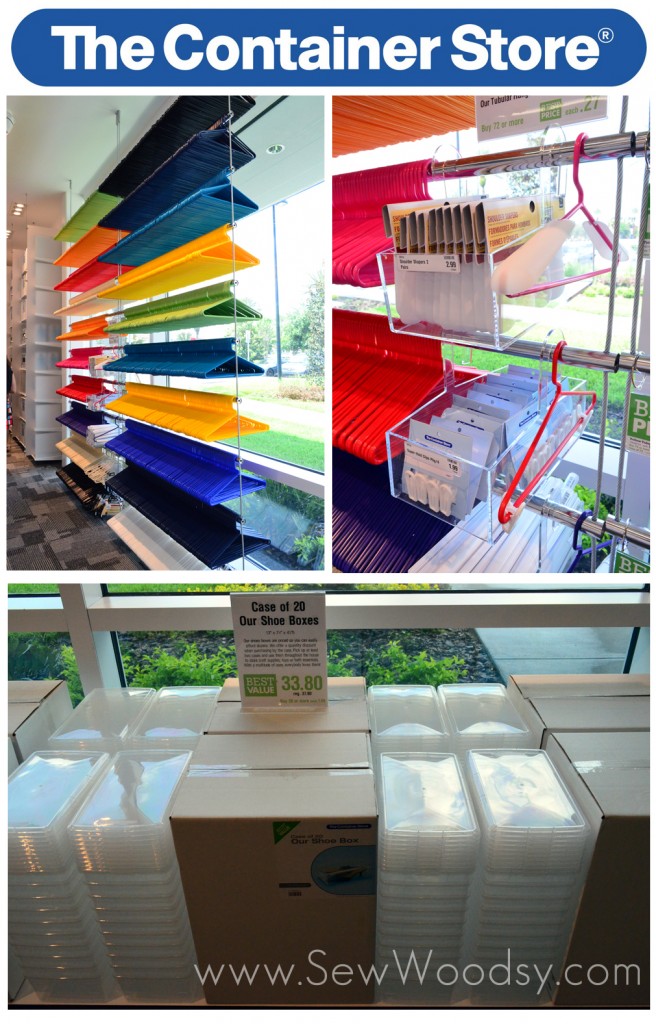 Have y'all ever been to The Container Store? Seriously. The place just makes me smile from ear to ear. If you like to organize you would LOVE the Container Store. Jon and I were invited to attend the blogger media event yesterday. We were blown away by the store. The Container Store has been in business for the past 35 years. They use a solutions-based approach to selling to customers. If you have a problem they have a solution.
Orlando just so-happens to be their 60th store! The Orlando store features more than 10,000 multifunctional and innovative products.
The staff… they are amazing. Each full-time salesperson receives more than 263 hours of training in their first year, compared to the rest of the retail industry who on average only receives 10 hours of training. They don't hire employees based on retail training experience. They hire them on based on life experiences. I think that's pretty cool!
Oh and did you notice  all the beautifully bright hangers. Yep, they have over 80 hangers and 45 different types of laundry hampers. To me that is just mind boggling!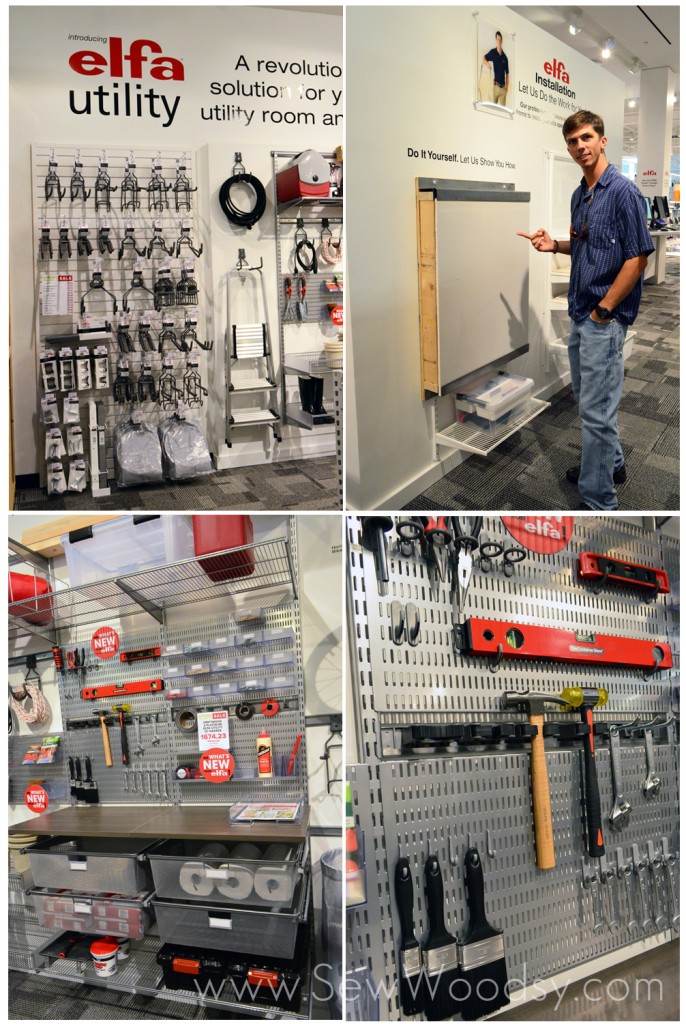 So let's just talk about some of the products… like the elfa. This is a storage solution for the garage. Jon was just a tad bit in heaven. Bye-bye peg board… there is a new type of board in town. We also loved that they had a "do it yourself" area where the employees will teach you how to instal the elfa! How awesome is that. Of course if your pressed for time or aren't handy you can always pay to have them come and install the system for you.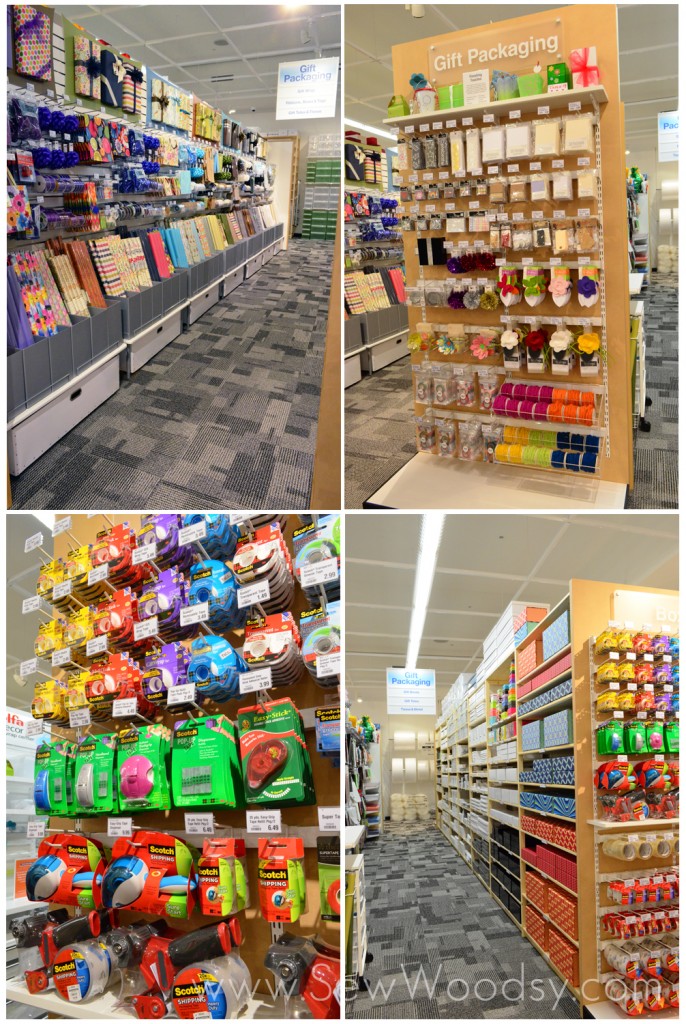 Ummm and then we have glorious gift wrapping, packaging, scrapbooking, and crafts! Oh and 129 trashcans…
Brands you know and trust… 3M Scotch brand!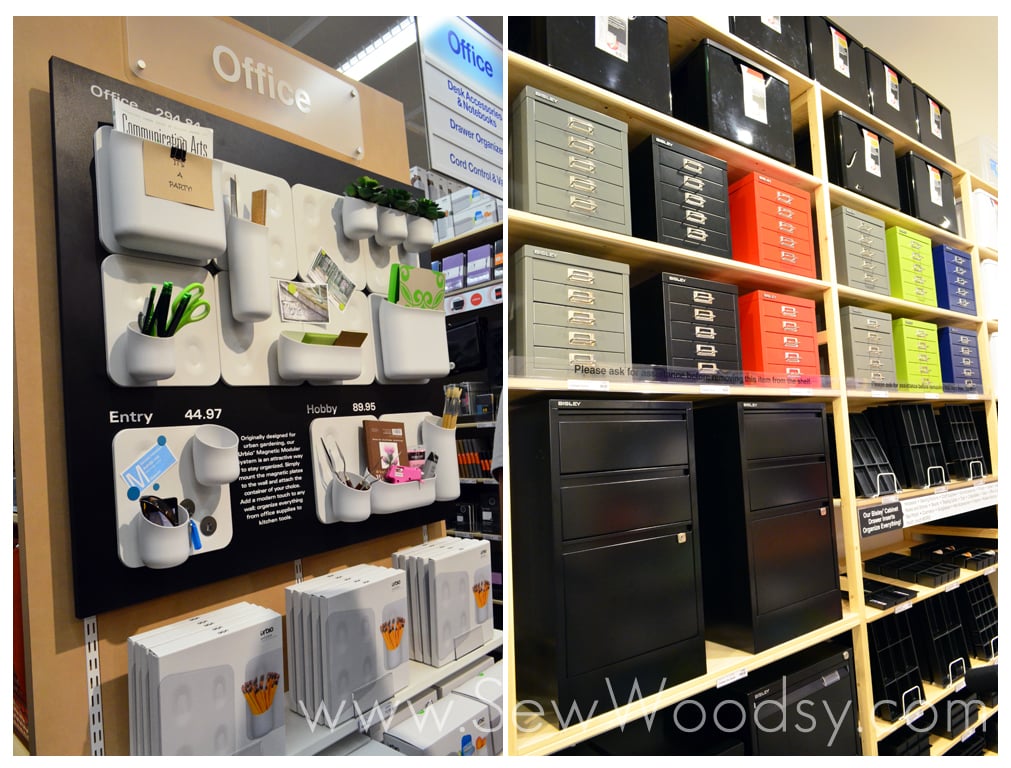 Of course then you have the office supply area… Over 700 organized office products! 700!!! That's a whole lot of office organization if you ask me!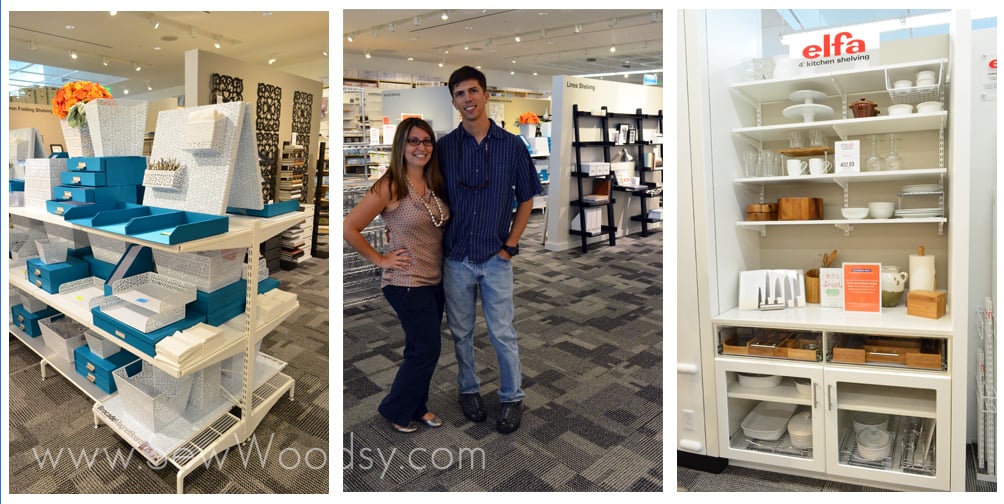 Lastly, they had over 120 food storage solutions, and y'all know I'm also a food blogger at Katie's Cucina so you know I loved that! I was so happy that Jon was able to make it to the blogger media event. Once again he was the only guy. He is such a good trooper!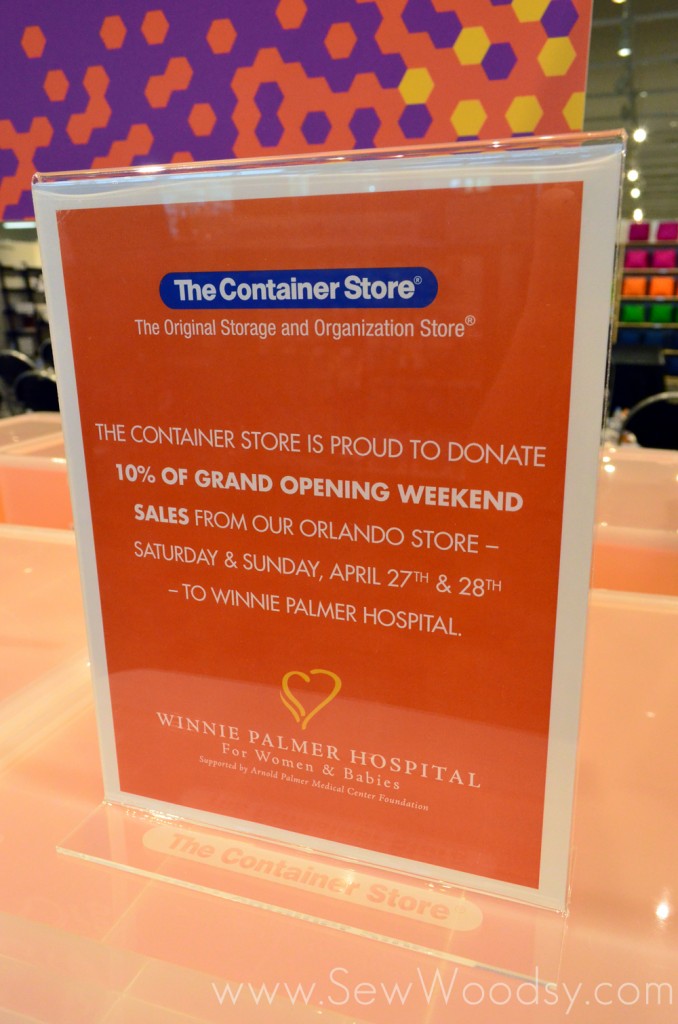 The Container Store also partnered with the Winnie Palmer Hospital for Women & Babies and will donate 10% of grand Opening Weekend sales to this wonderful non-profit! There will also be prize giveaways every hour on the hour throughout Grand Opening Weekend including $1,000 elfa Space Makeovers on both Saturday and Sunday. AND if that wasn't enough the first 100 Facebook check-ins on both Saturday and Sunday will automatically receive a $10 Store More Card (you must be present to show your check-in to receive your prize).
So if you live in Central Florida… make sure you go check out The Container Store. It's pretty darn special and very exciting that we have one located in our "neck of the woods".
Disclosure: I was not compensated to write this post. I was invited to a media preview event and received a few free products for attending, but in no way do my opinions reflect the company!