… well it's not really dead–I just wanted to make it look dead! I have rather large kitchen cabinets, and absolutely nothing that sits on top of them all year round *minus christmas when I put up beautiful vines of pine with white lights*. I wanted to do a similar but creepy effect for Halloween. That's when I decided I would spray paint perfectly green ivy and make it look "dead".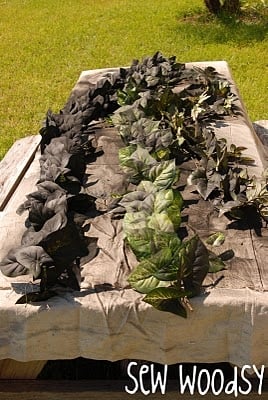 Supplies:
-Black Matte Spray Paint
-Vines of Ivy
-Painters drop cloth
Lay a drop cloth out, and start spraying your ivy black!
That's really all that's too this super easy project!!!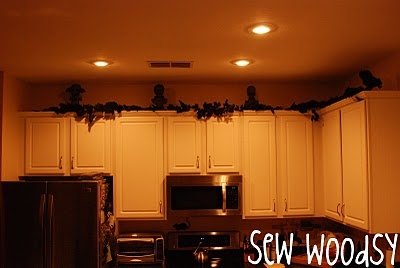 Here is the finished product
(sorry for the bad lighting… but it kind of gives a creepy feel)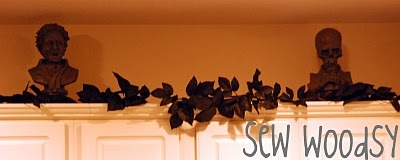 I decided to add my various Halloween statues above the cabinets as well!
LOVE the look. I'm so pleased with the finished product!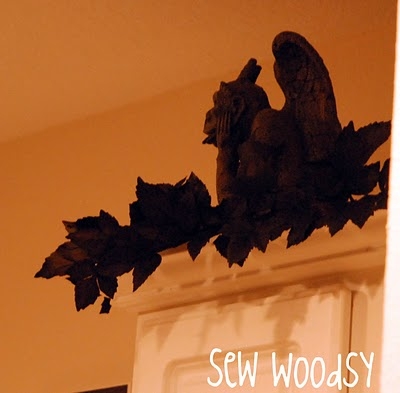 Here is my gargoyle over looking the kitchen!