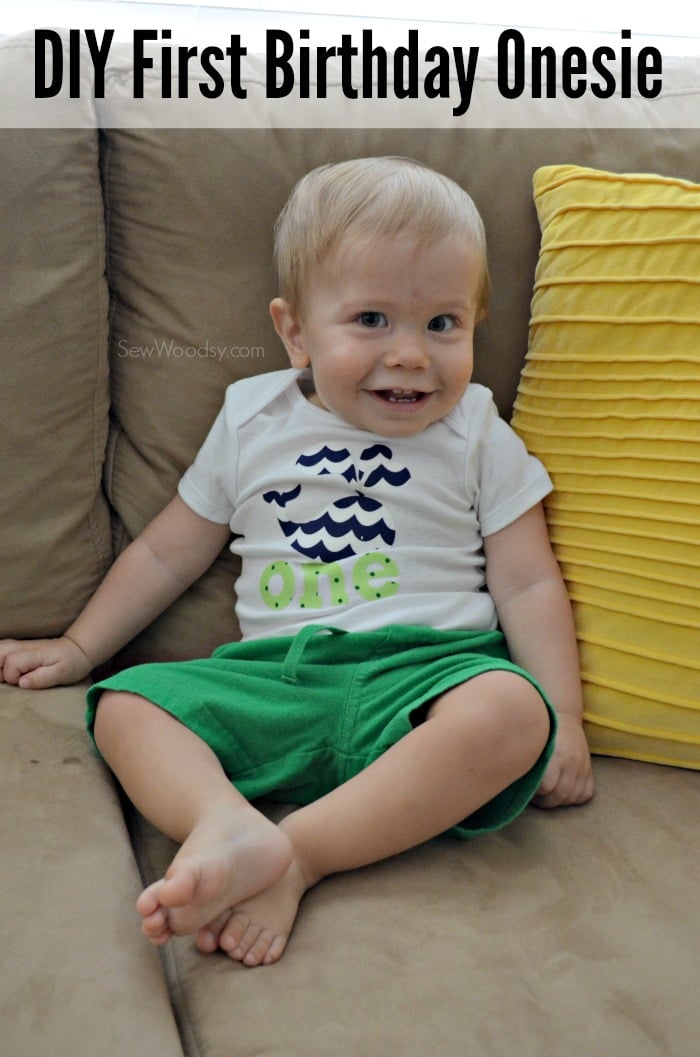 I knew even before Ryder was born that I would be making him a onesie for his birthday. I mean let's get real I've made him quite a few cute custom onesies. Why wouldn't I make him one? And then fast forward 6 months after he was born, and my friend Darci opened up a cute Etsy shop, The Kitchen and the Cave, and was making the cutest first birthday onesies and shirts. I loved her designs, so I opted to not make his and have her make him one. And then Jon found out and guilted me like no one has ever guilted me in my life. So I caved and decided to whip up a very quick and easy DIY first birthday onesie for his birthday party. I told Jon I would have Ryder wear my onesie for the first half of his party and after cake he would change into my friend Darci's onesie. It worked out perfectly. I made this DIY first birthday onesie in less than 30 minutes!
Supplies:
Heat 'n bond
Iron and Ironing Board
Onesie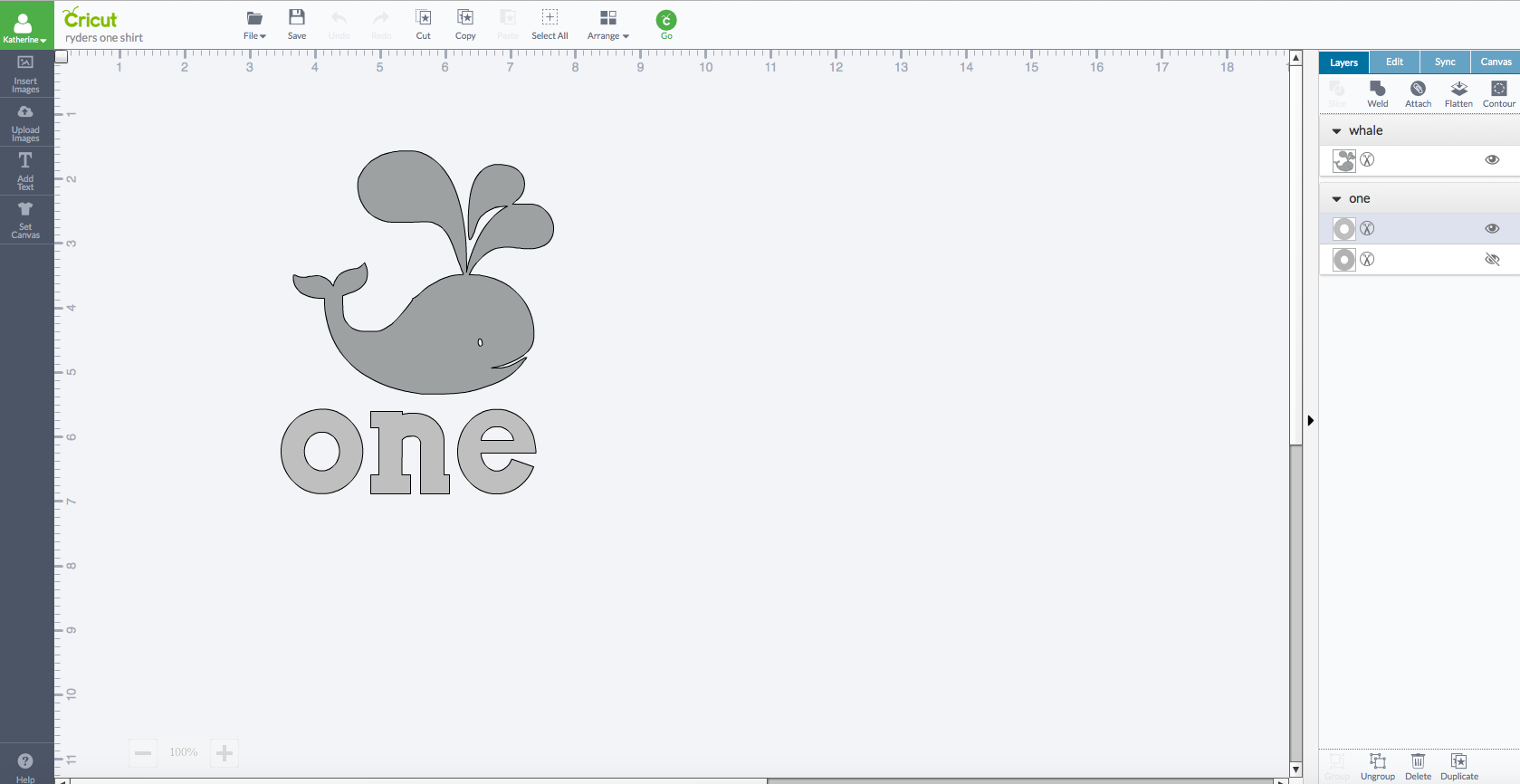 First up I designed the onesie in Cricut Design Space™.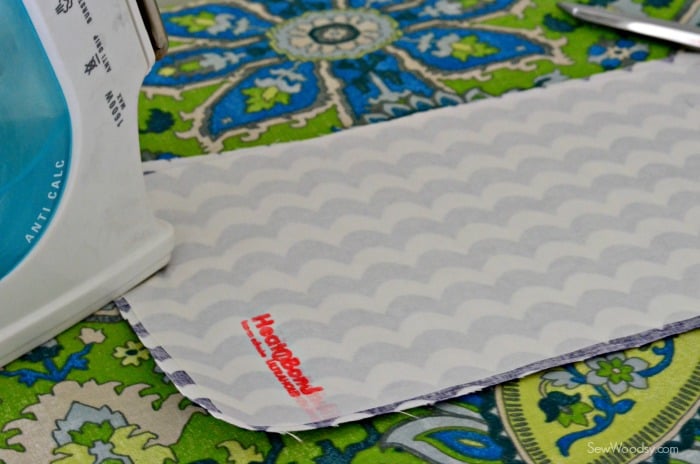 Next, iron-on the heat 'n bond to the fabric of your choice.

Set your Cricut Explore to the "fabric" setting and then let it do it's magic!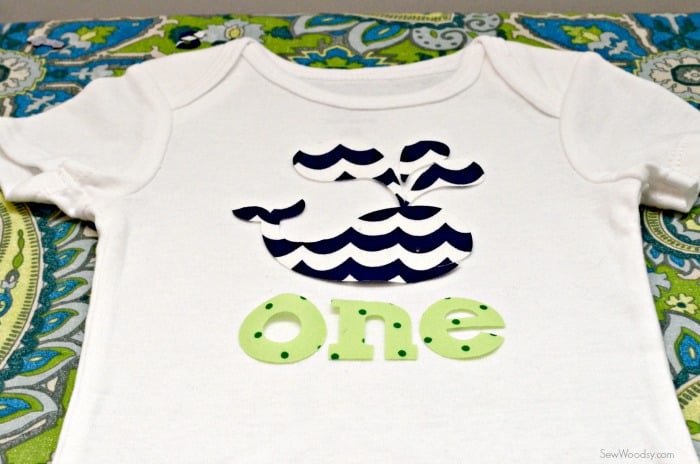 Place the design on the onesie.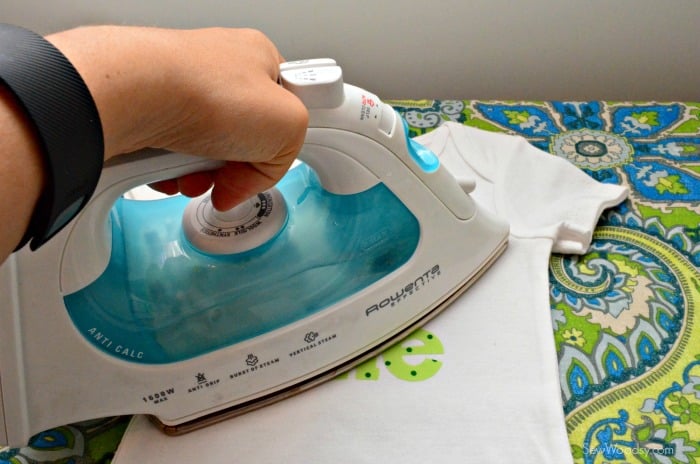 Iron the design on using high heat. Apply the iron for a good 15-20 seconds moving around the design so that it doesn't burn the design.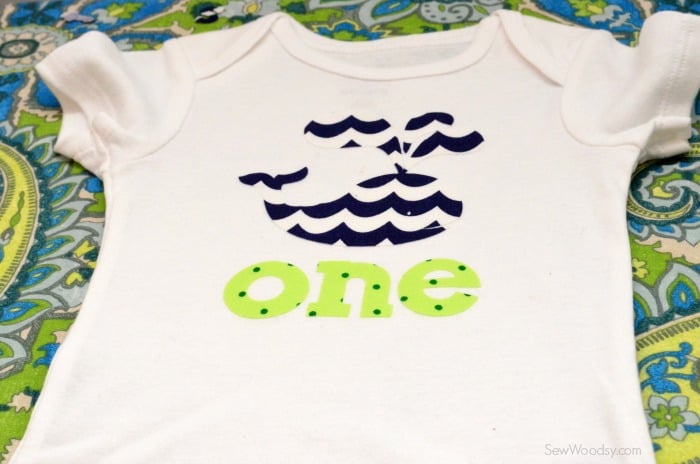 This is what it looked like when it was complete!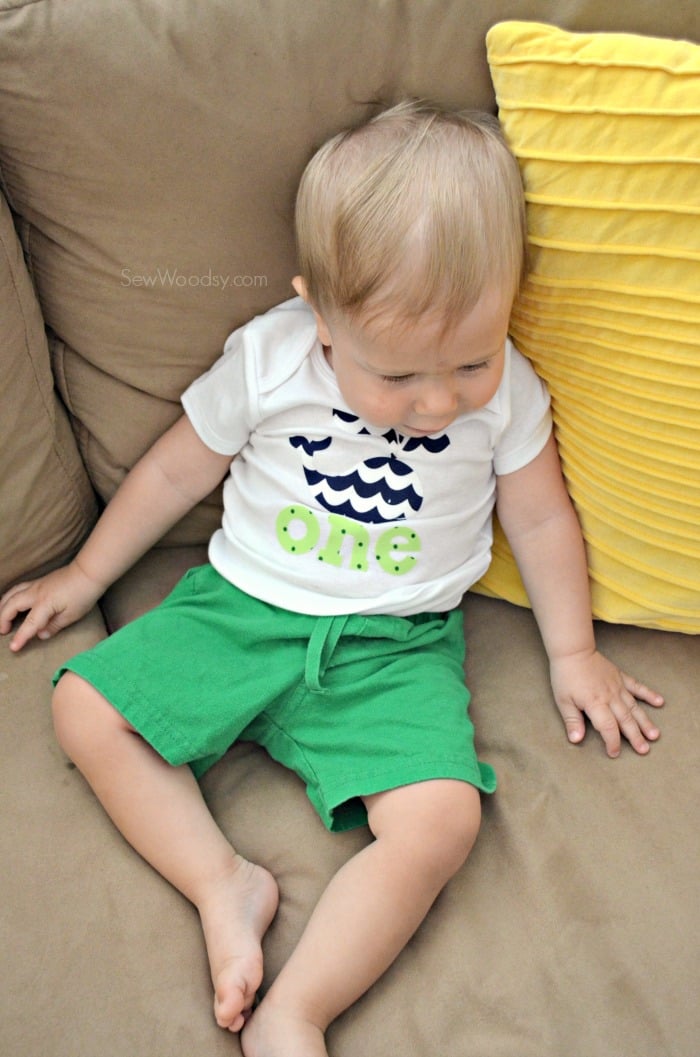 Then I had my little model try it on!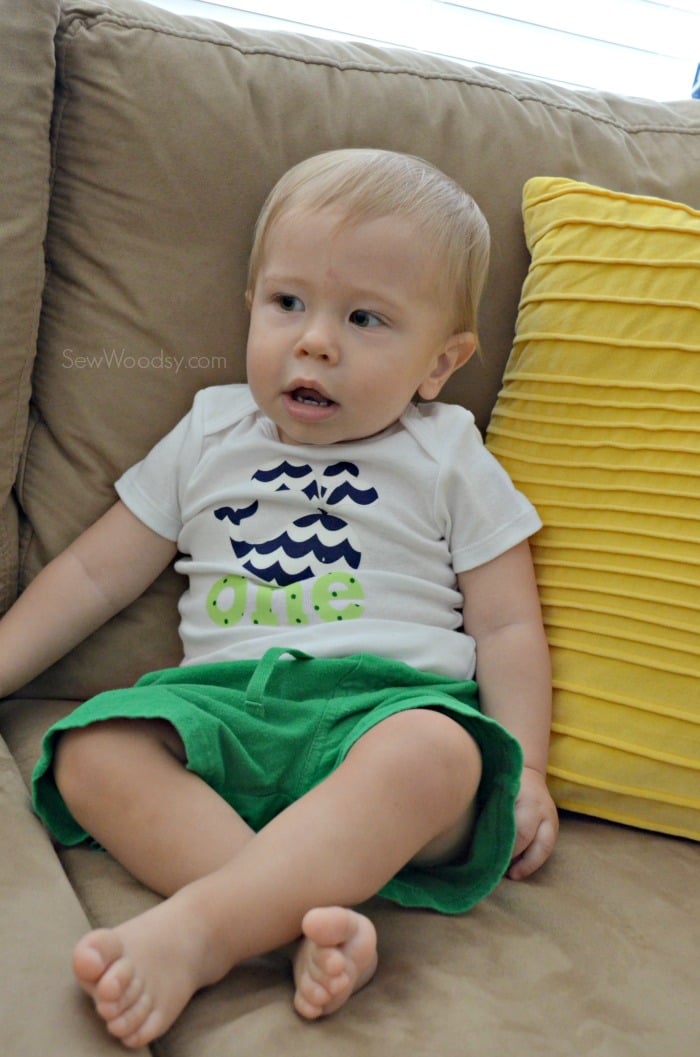 I can't stand the cuteness.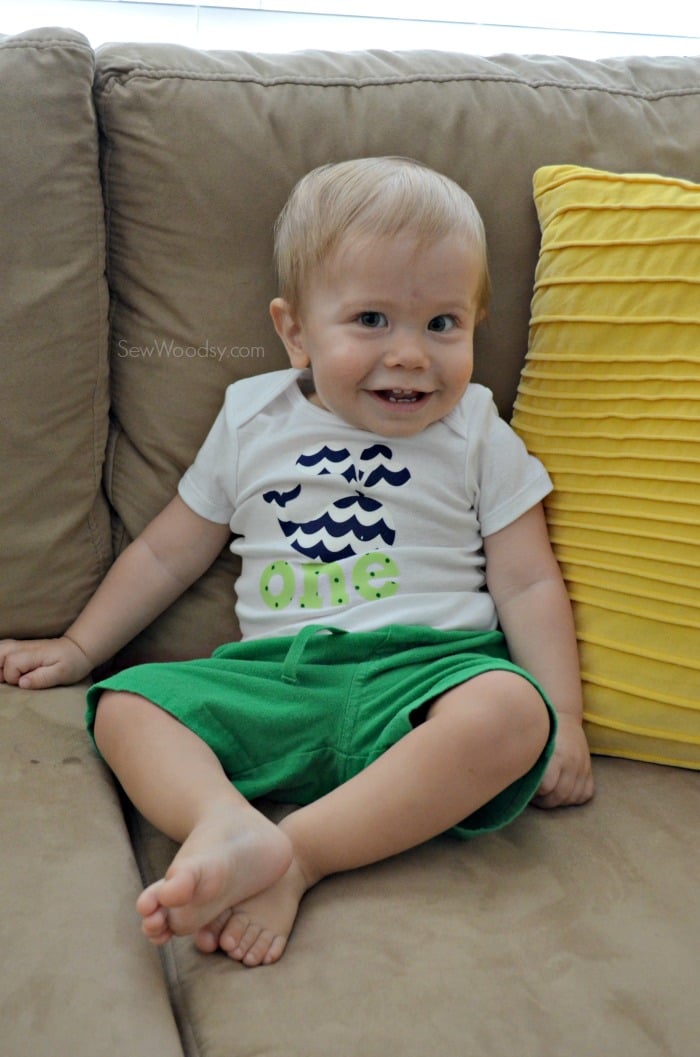 And that smile…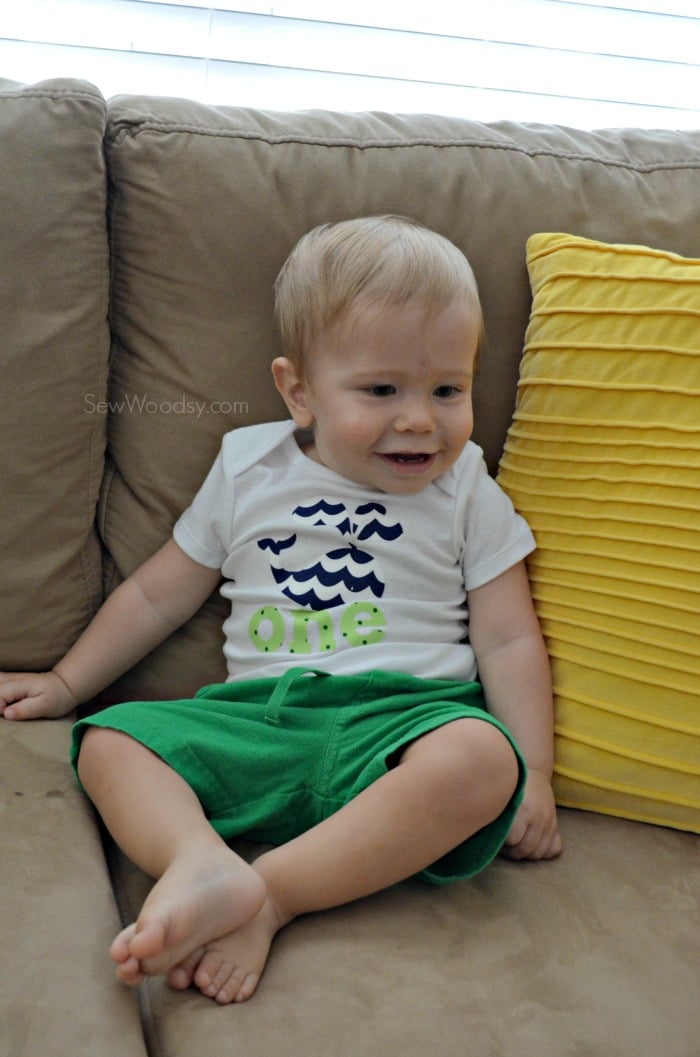 He was looking at the dog as I attempted to take just a few photos of him!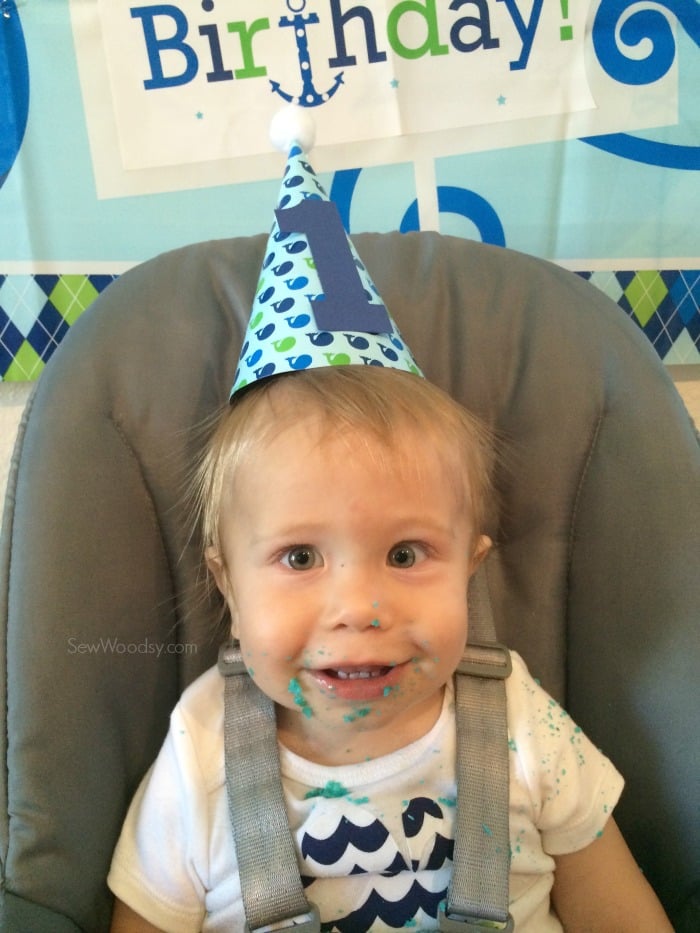 And here is a sneak peak of how he looked after smashing the beautiful cake we decorated him! To say he loved it was an understatement!
Disclaimer: There are affiliate links in this post. That means if you purchase from them I will receive a percentage of the sale.