This is a sponsored conversation written by me on behalf of Cricut. The opinions and text are all mine.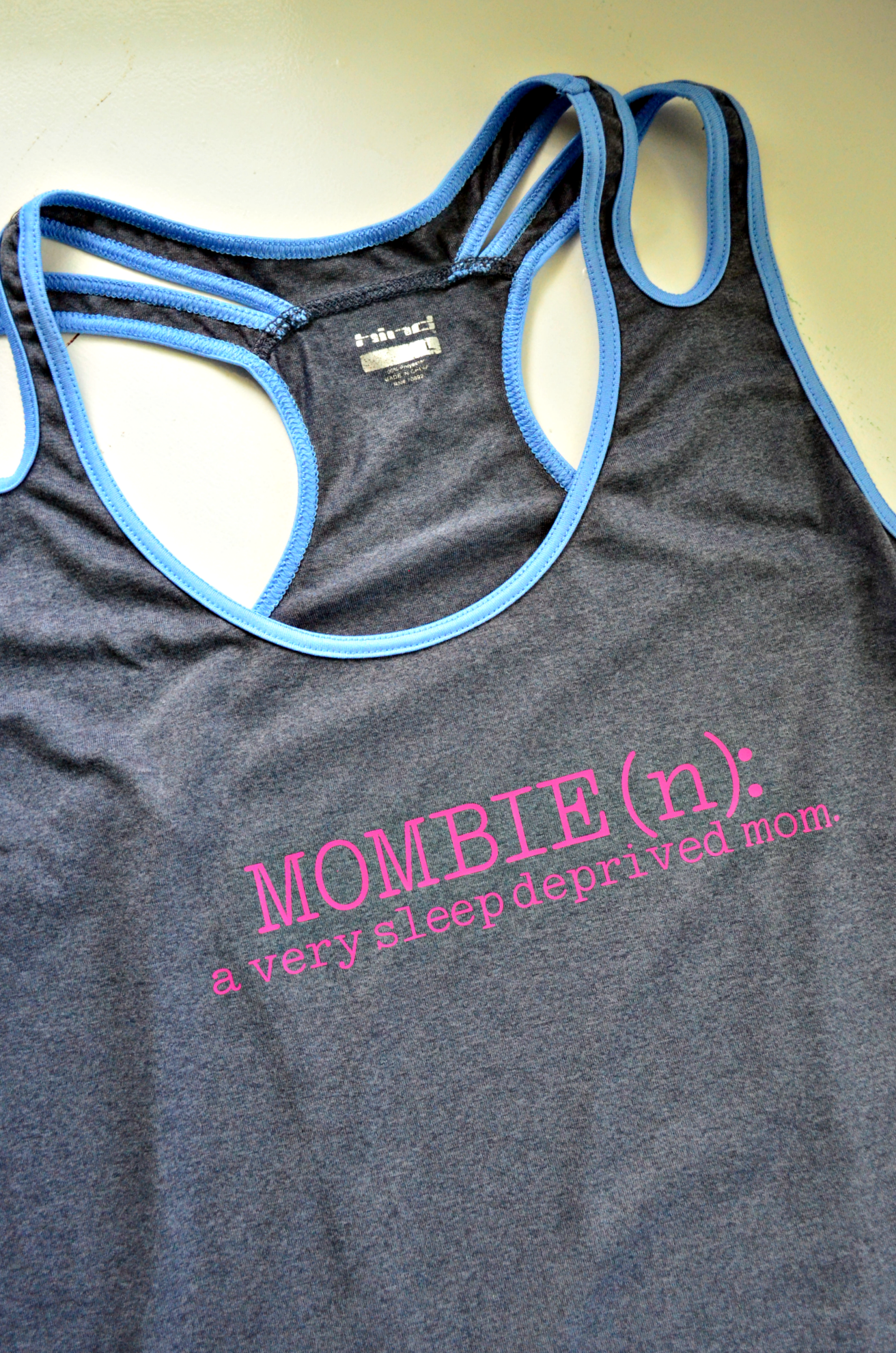 I'm back at it again, but this time with an awesome new workout tank top. The other week, I shared that Cricut now has the new Cricut SportFlex Iron On™ vinyl. The first thing I did was try out the SportFlex on one of my 100% polyester workout tanks. I've always wanted to create a workout tank on tech fabric. That's the beauty of this new Iron-on it's made for the tech fabrics like Polyester and Nylon! The day has come and I'm in love. I'm pretty sure I've covered EVERY piece of workout clothing I own that isn't cotton. No more blank workout tanks! The new SportFlex Iron On™ is flexible making it ideal for stretchy material. This material comes in a 11.8" x 24" sheet in each roll.
Let's also talk about my design for a minute. If you have a Cricut Access account you can make this shirt for free! So for the past 13 months I've been a walking MOMBIE. You know… a mom zombie. I get maybe 4-5 hours of interrupted sleepy each night. My baby who is now entering toddlerhood is still not sleeping through the night! ((Insert crying face)) I've often called myself a MOMBIE over the past year and I felt it was so appropriate to make a new workout tank. No matter how tired I am I drag my MOMBIE butt to boot camp three days a week for me. So for all the MOMBIE's out there… this design is for you.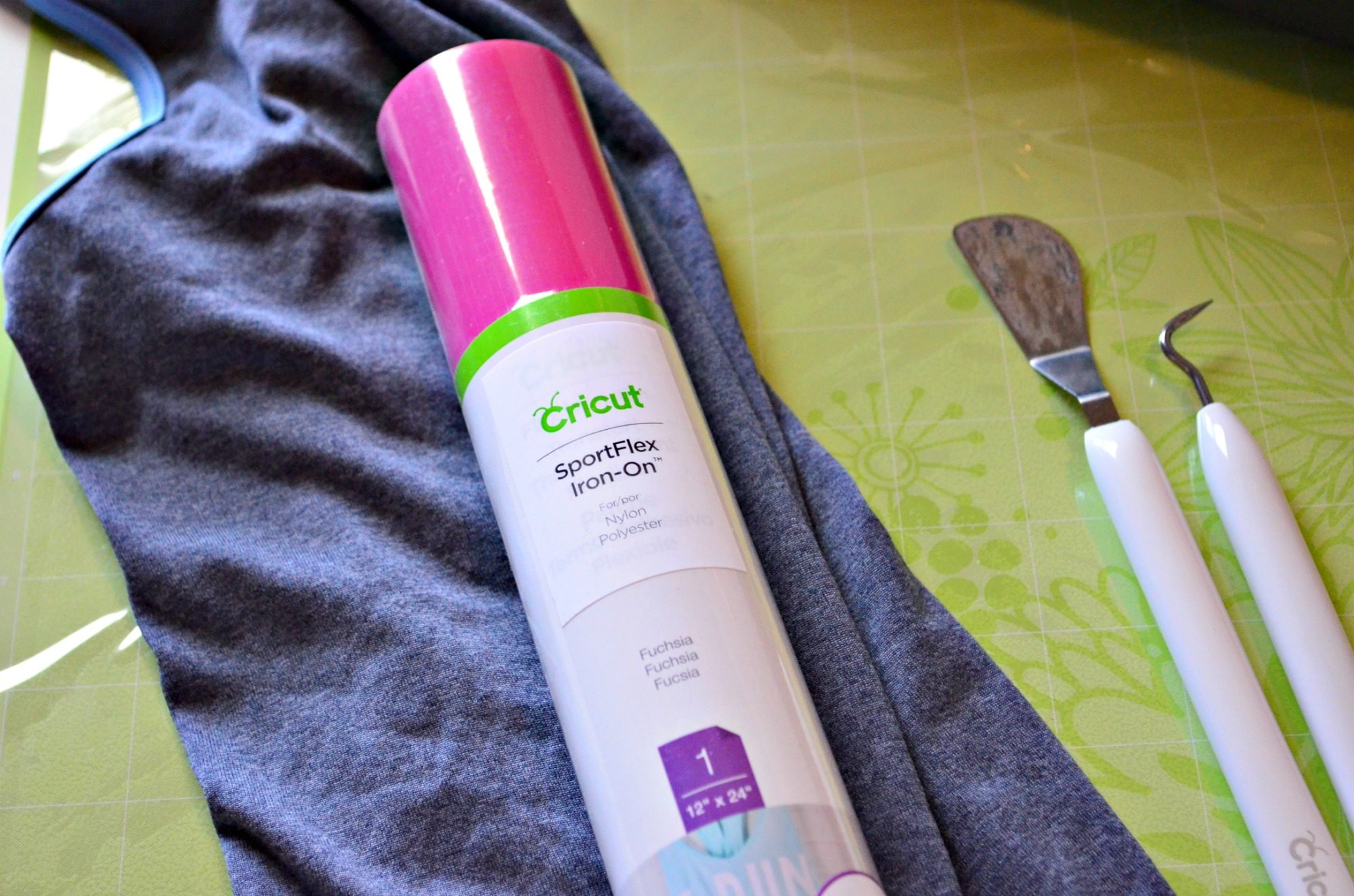 Supplies: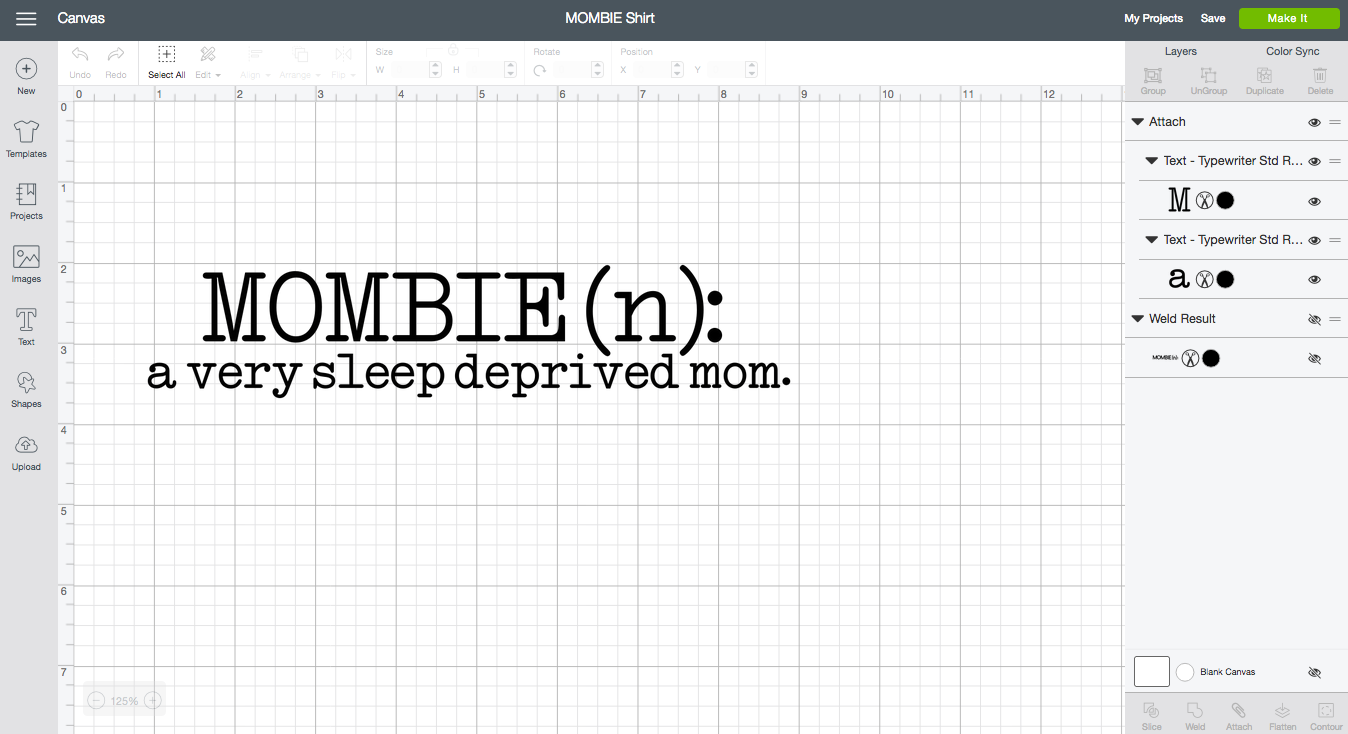 First, load the "MOMBIE" file found on Cricut Design Space™.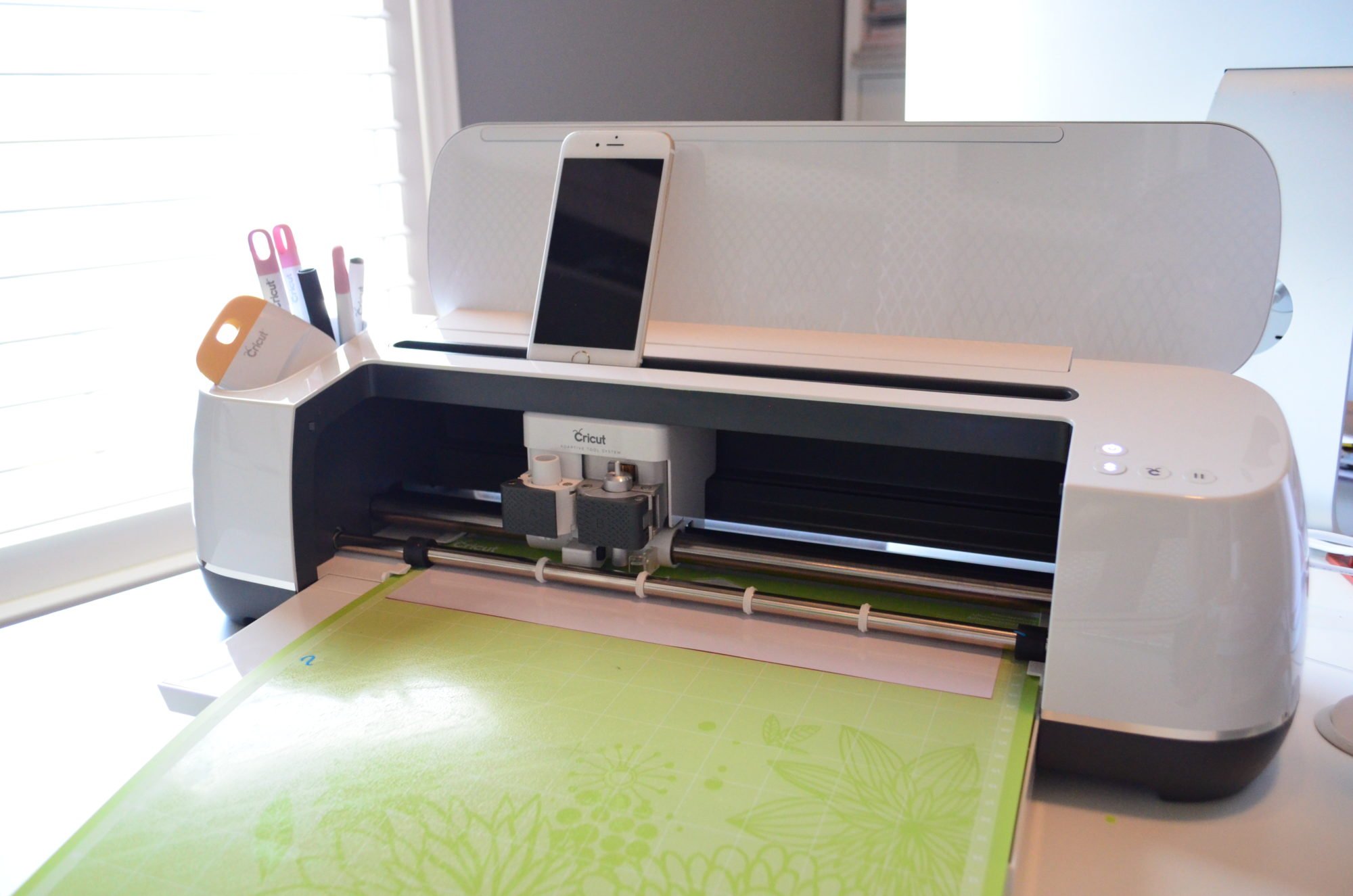 Make sure when you go to cut that you select "mirror image" and select Cricut SportFlex Iron On™ vinyl.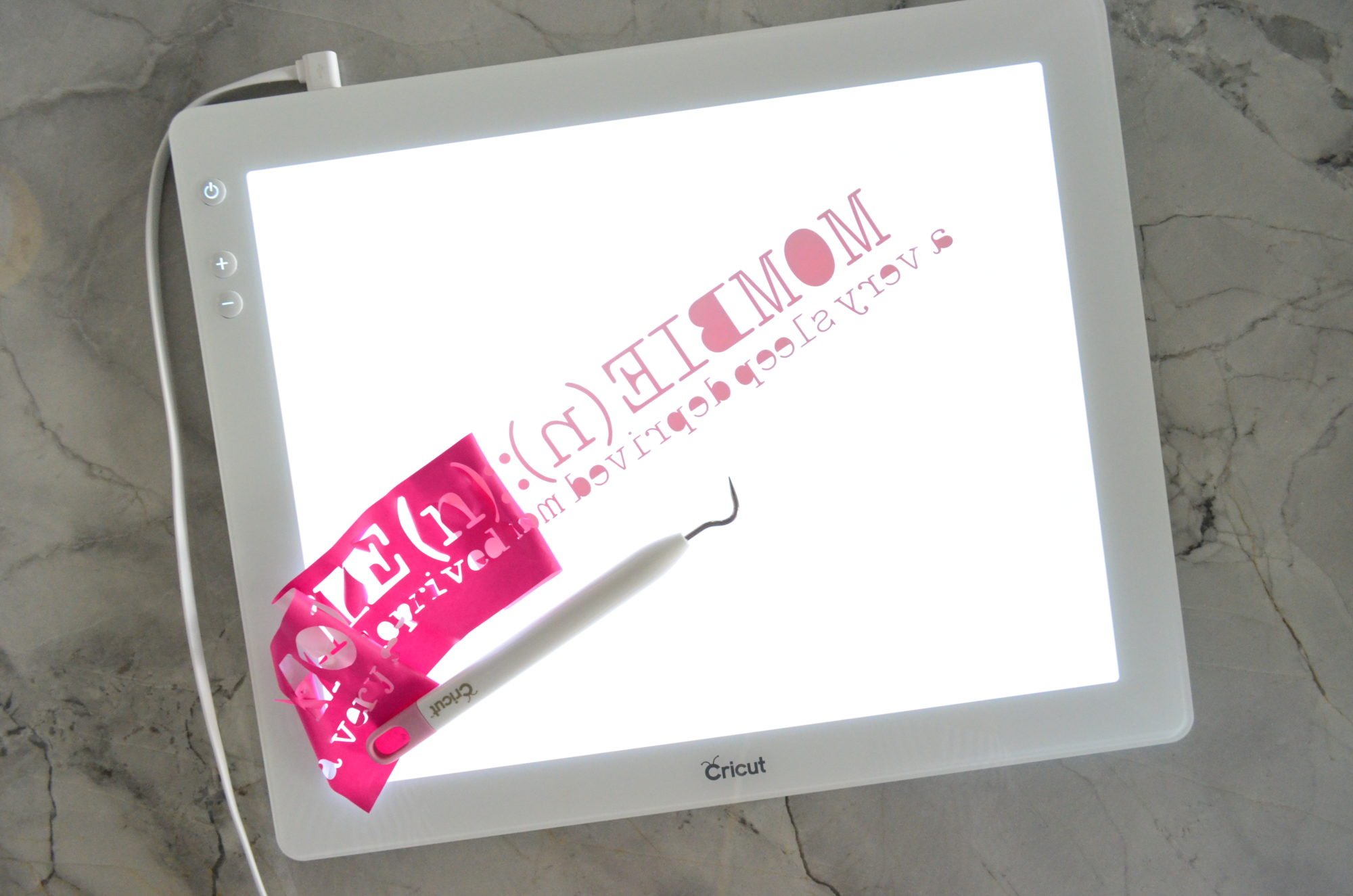 Once your image is cut, grab your Cricut BrightPad and begin weeding out the negative.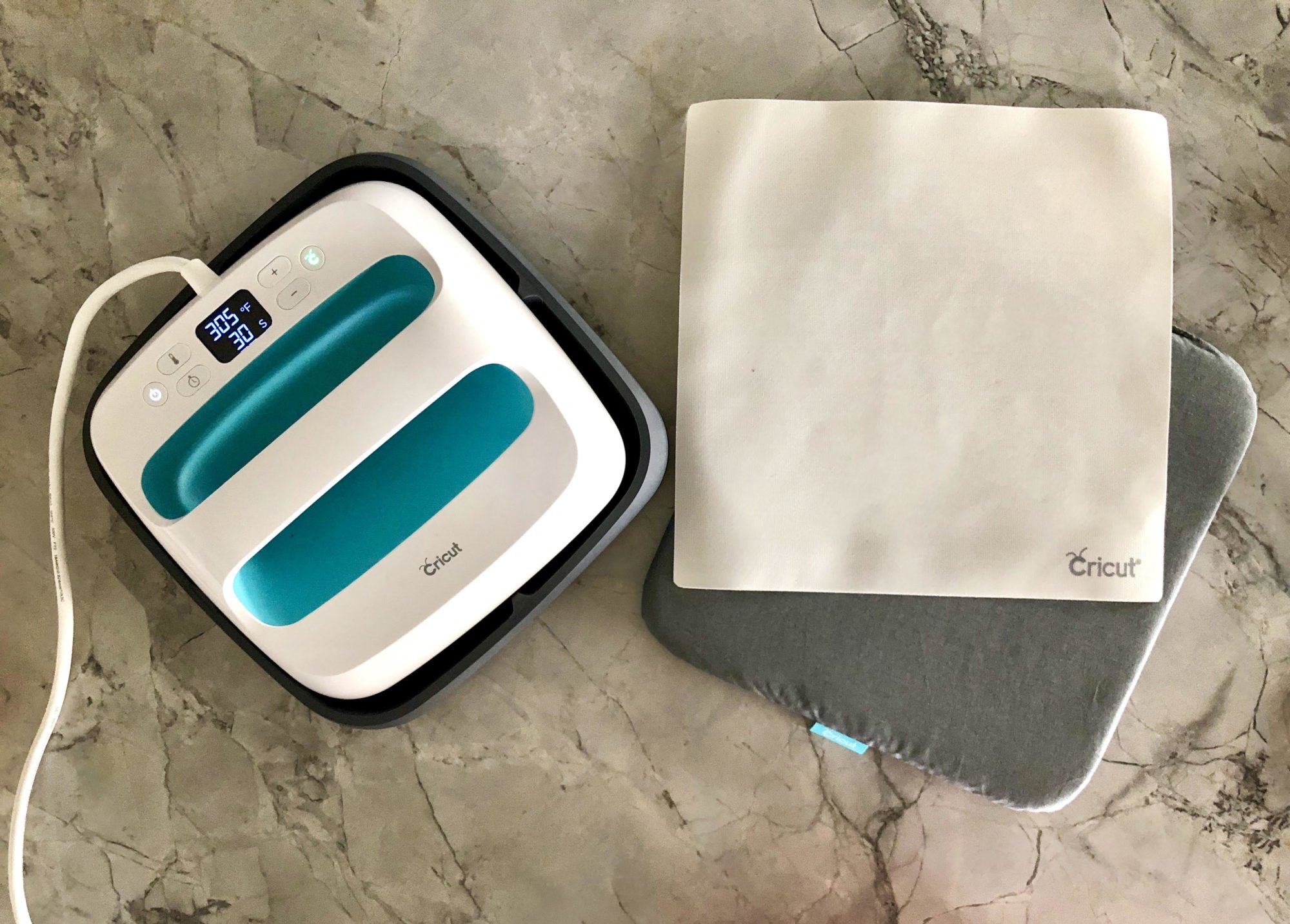 Next, get the Cricut EasyPress, Cricut EasyPress™ Mat, and Cricut Iron-On Protective Sheet. The setting/time for polyester material is: 305°F / 151°C Pre-heat: 5 sec you will want to apply: 30 seconds (use Teflon sheet or parchment paper barrier) Post-heat back (leave liner on): 15 seconds Warm Peel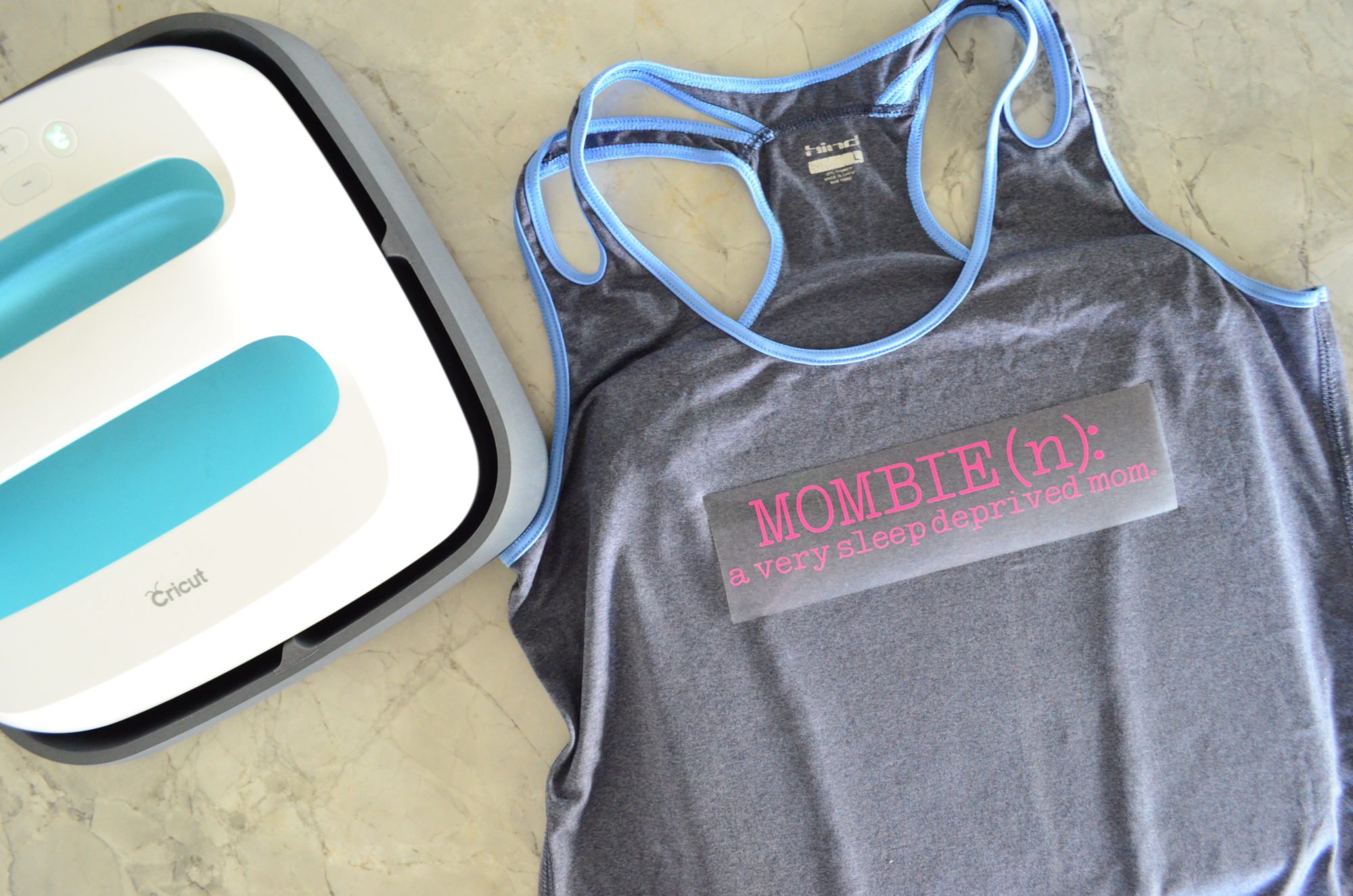 Place your design on the tank.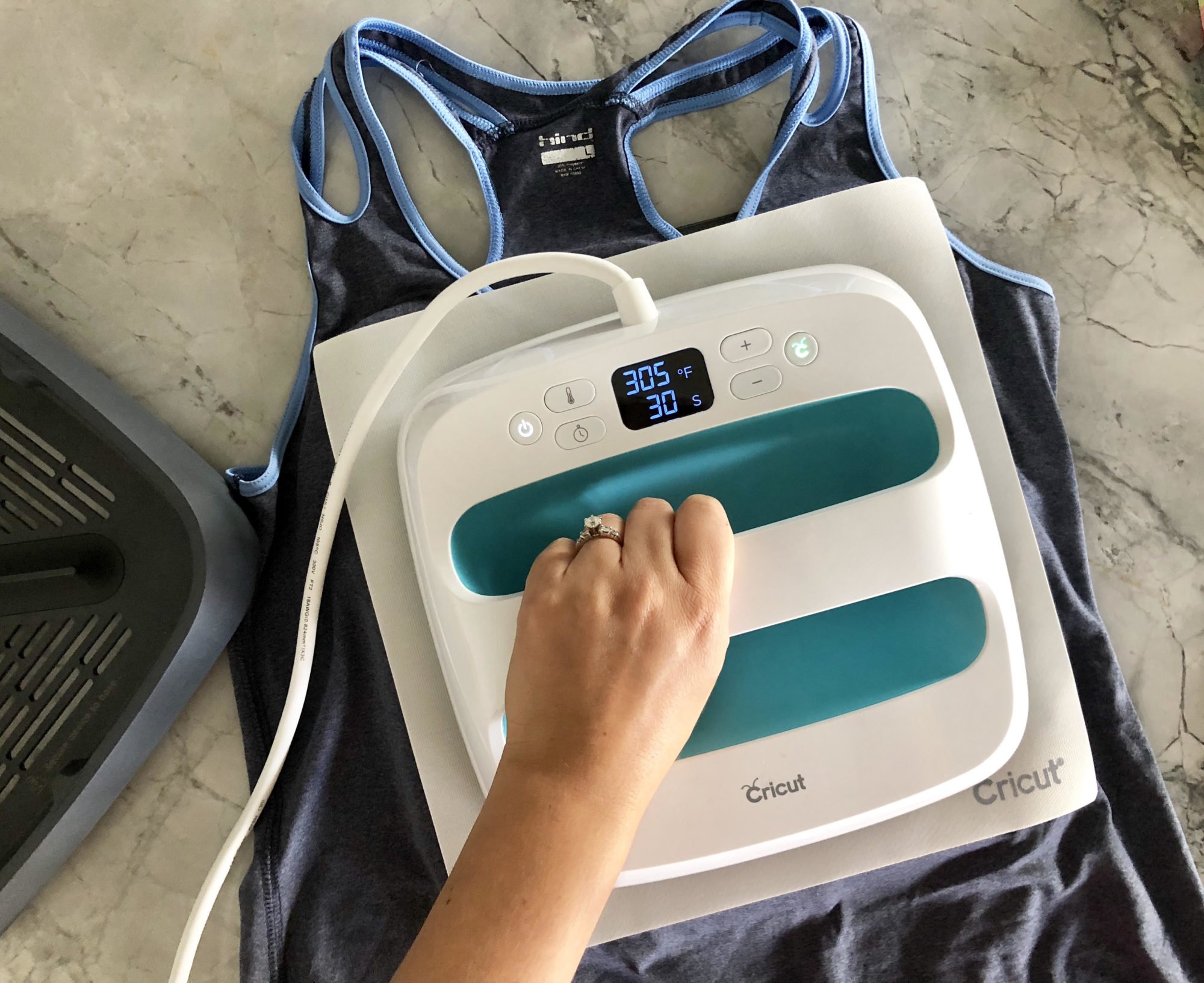 Then press for 30 seconds on 305 degrees Fahrenheit. If you are using a different material I suggest you look at the Cricut Cutting Materials Guide.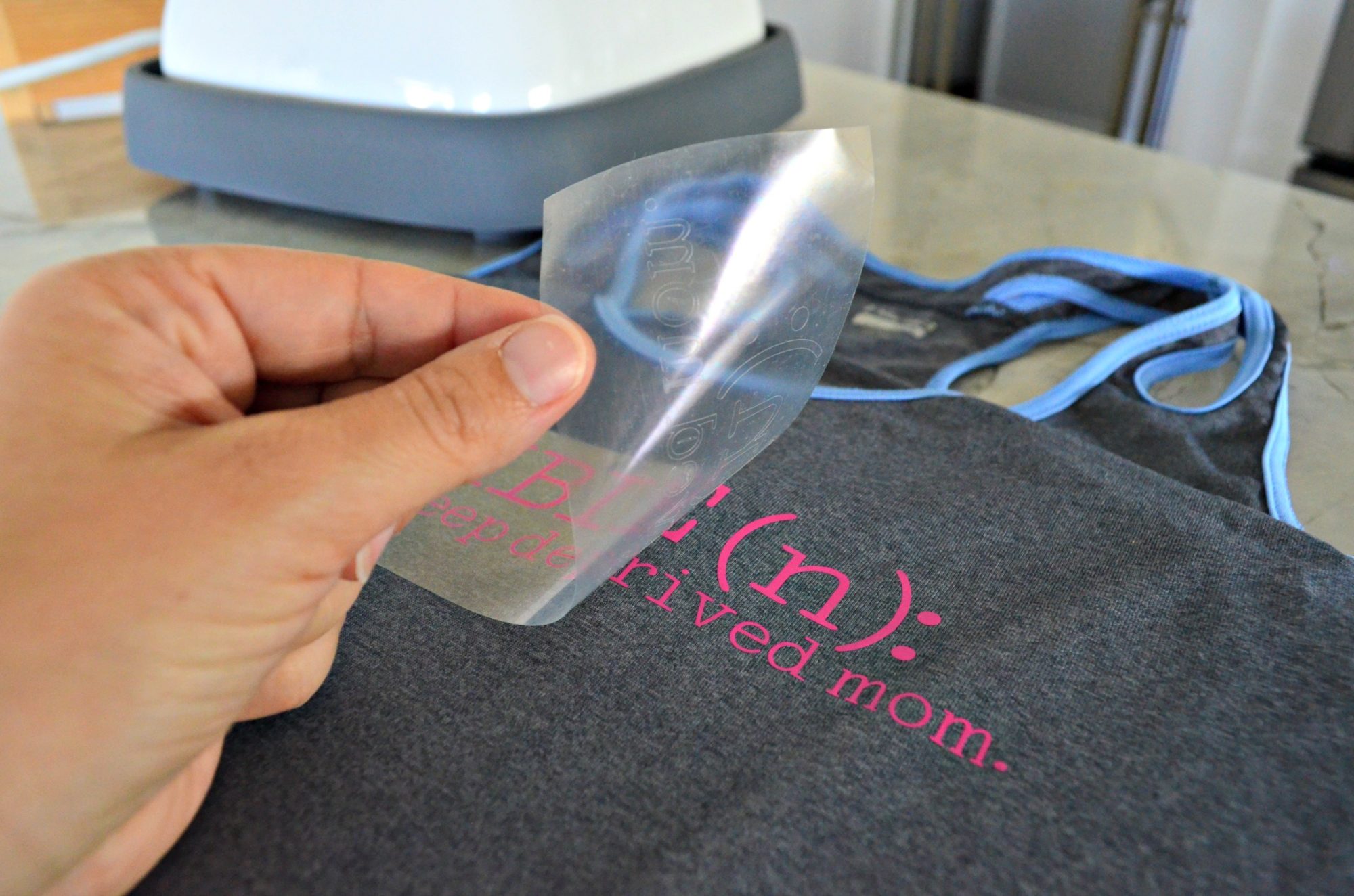 After you've pressed your shirt. Let it sit for 15 seconds and then carefully pull the plastic off the design.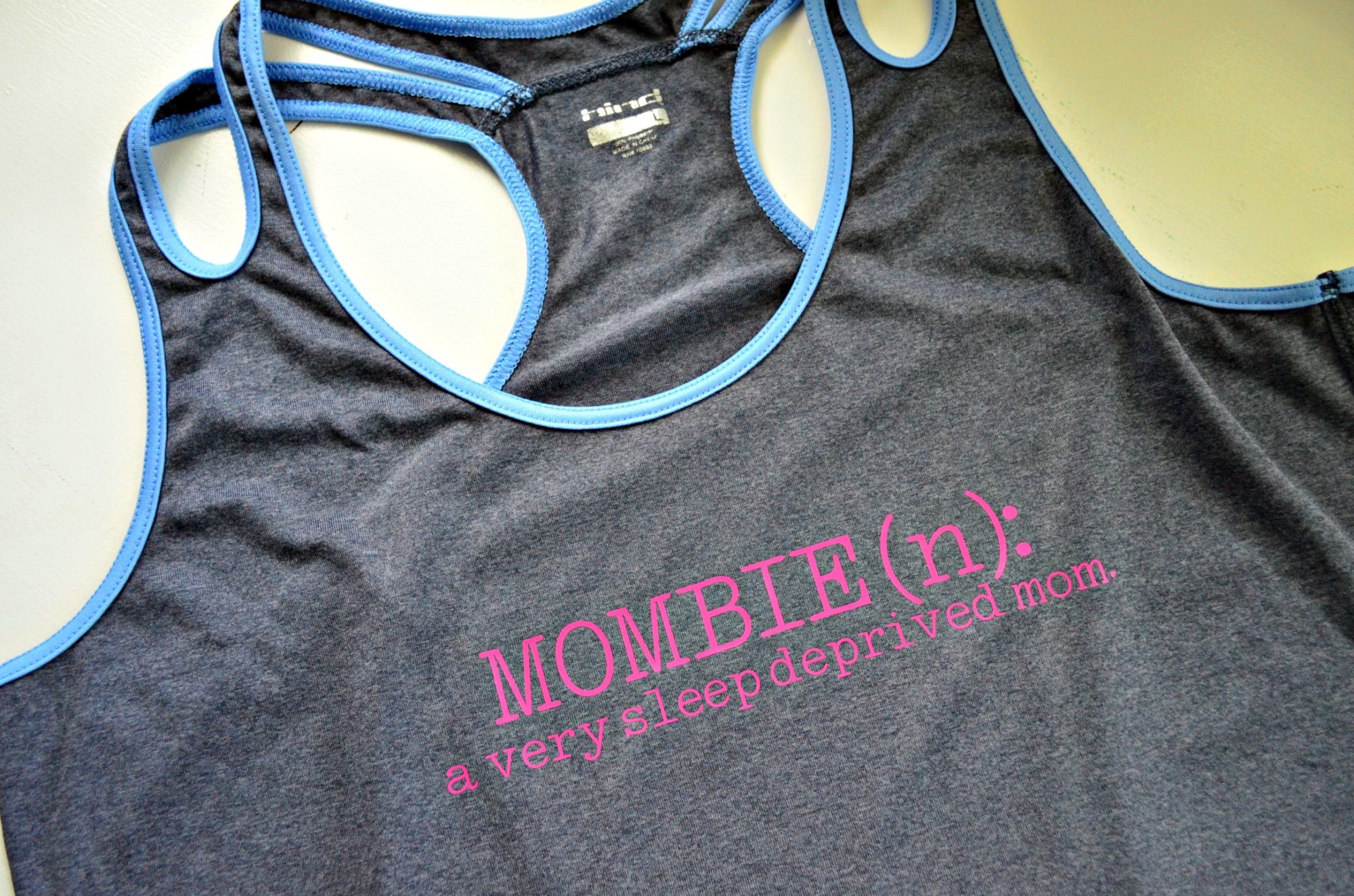 And as easy as that you have a new workout tank.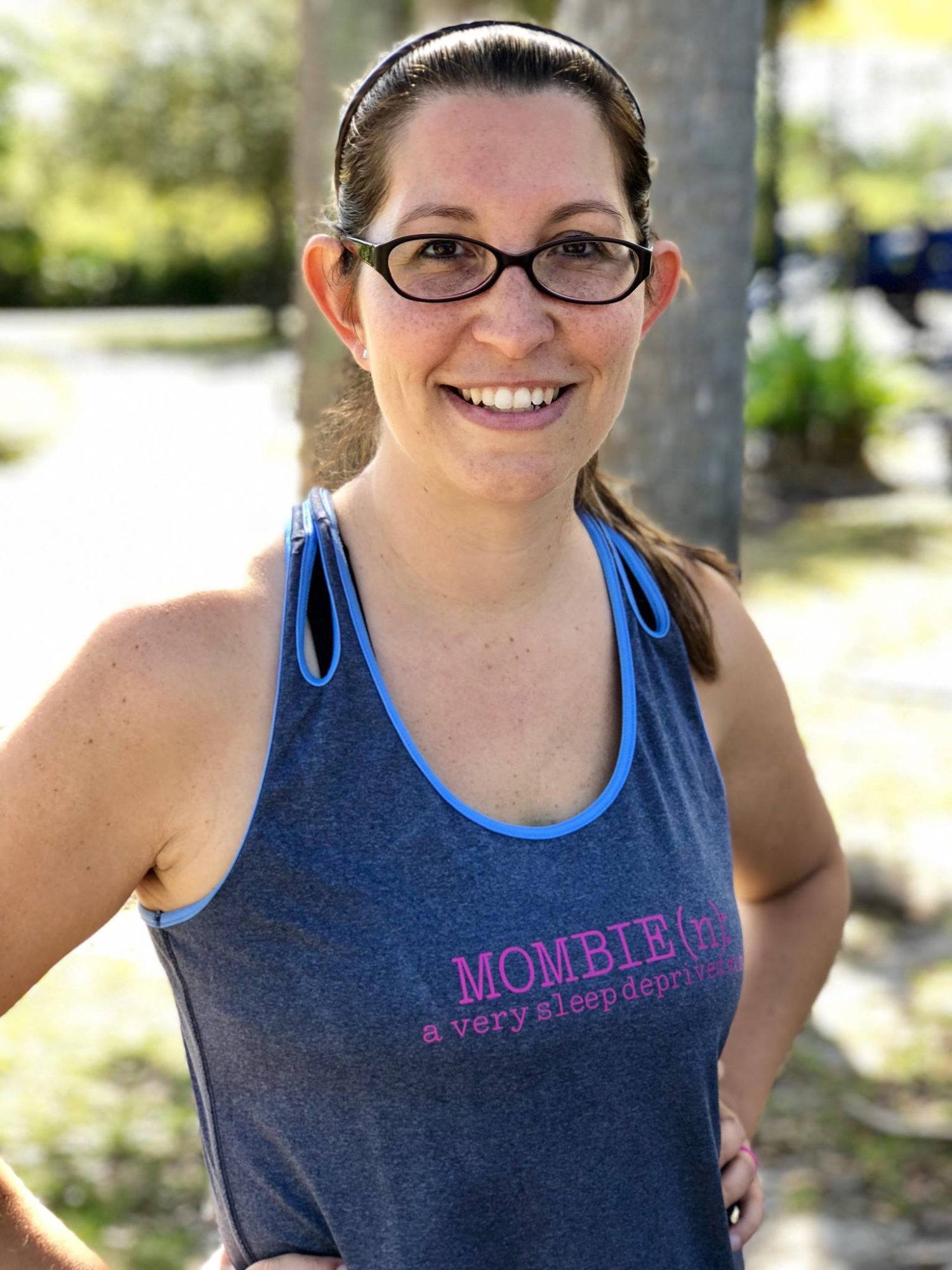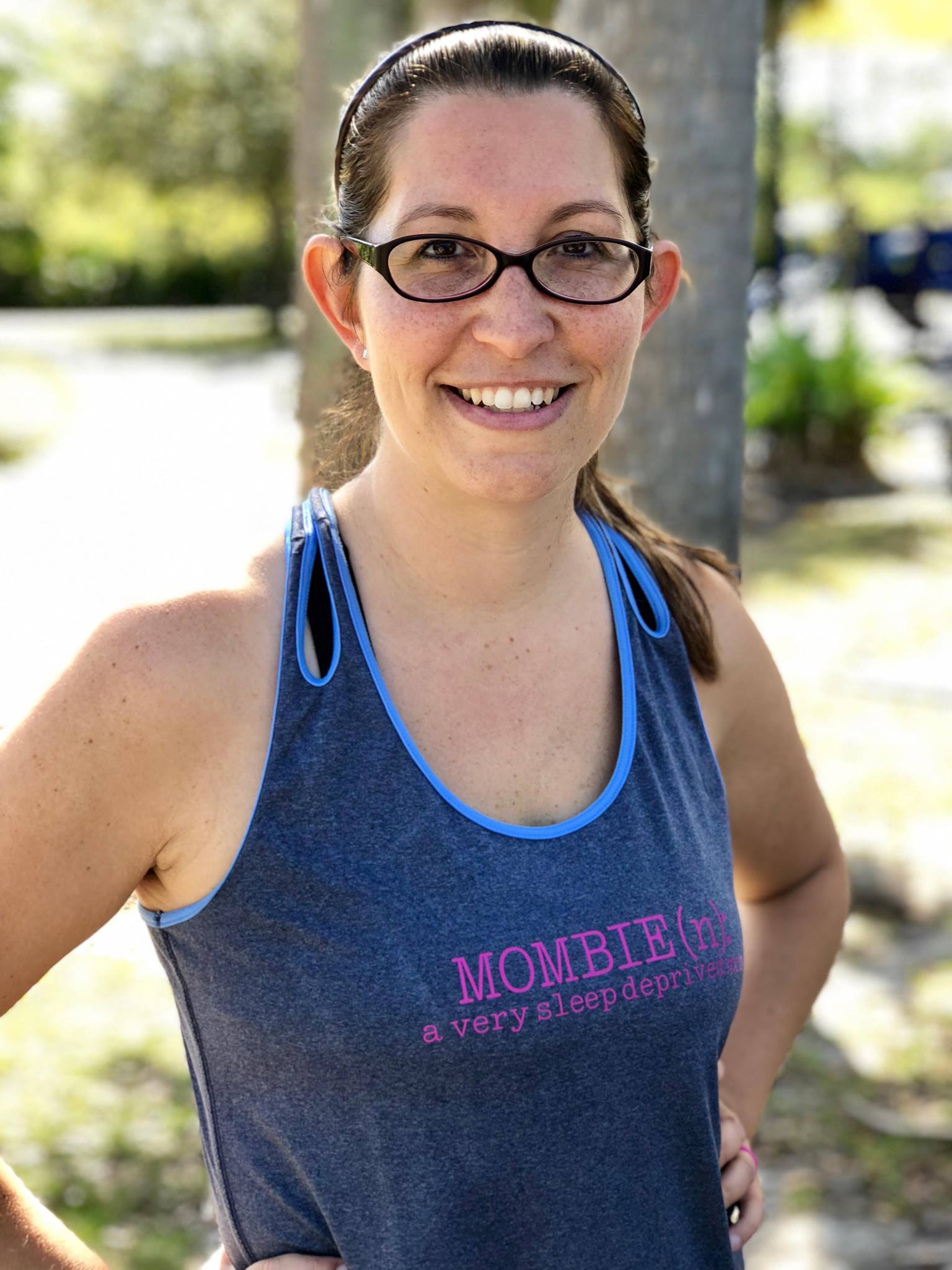 I made this all during a quick nap time one afternoon. So if your feeling extra Mombie like me… you'll make a shirt and wear it proud.