Today, I want to talk about my favorite organizational resources. I could not live without my iPhone. This piece of technology has changed my life. Not only is it my means to verbally communicate with the world, but it's also keeps me organized. Way more organized than I've ever been in my life!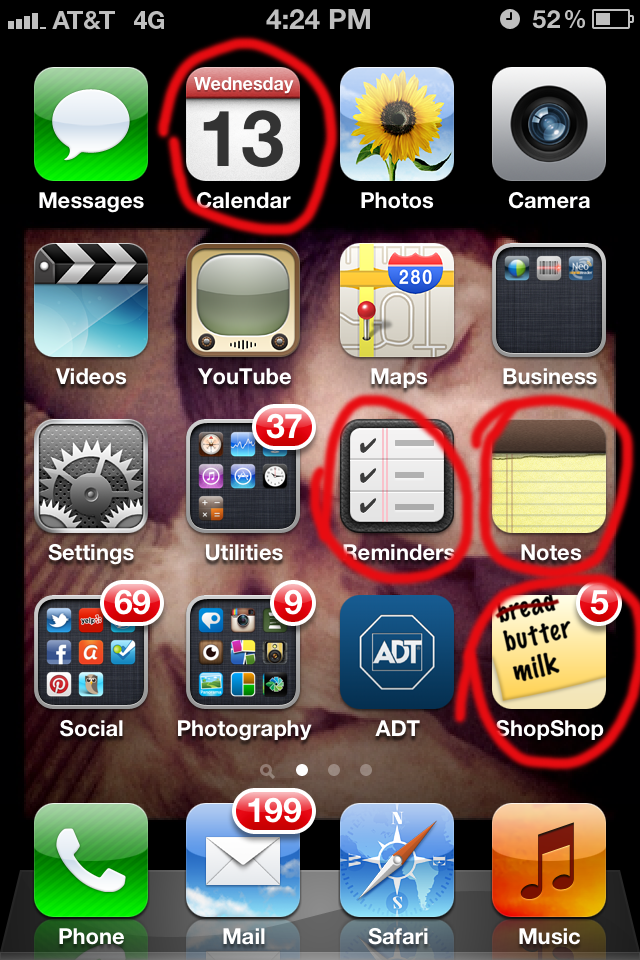 I wanted to share 3 apps that I could not live without on my iPhone. I didn't feel that sharing more information about the "notes" app was needed. You simply jot notes down–but the other 3–if you aren't using them and you are an iPhone user–than shame on you!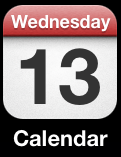 Let's talk about the Calendar app. I could not live without this app. I put everything known to man into my digital calendar and set reminders so that I remember to go to a meeting, or send a birthday card, or attend a tweet chat!
I also love my calendar because my work calendar is sinked with it so I never have to wait to get into the office to know if I have a meeting on "X" date at "X" time. I can check from the comforts of my phone. Any where any time!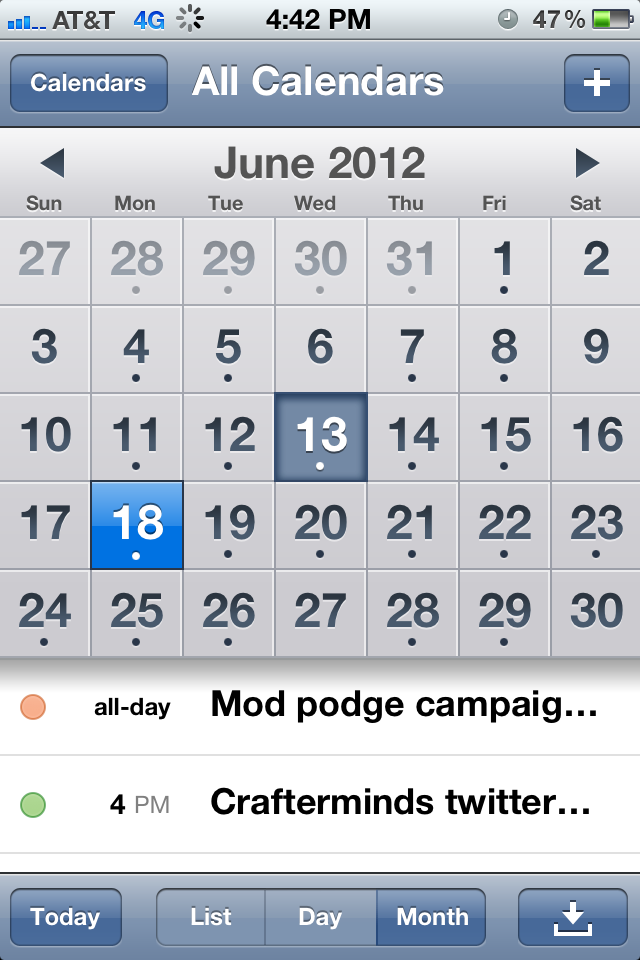 Here is a glimpse at my calendar for next Monday! No work meetings scheduled (yet), my Mod Podge campaign post is due to go live, and I can't forget about the Crafterminds twitter chat!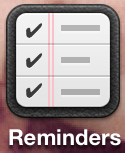 Next app up, Reminders app! This is a new app added for all of us blessed to have an iPhone 4s. You can type in what you want your phone to remind you of OR you can speak it to Sari. I prefer to type in my reminders since Sari doesn't understand me that well. Mr. Woodsy tells me its because I talk to fast and at a high pitch voice–I blame it on the computer–not me!
I will attempt to speak my reminder to Sari if I'm driving in the car and remember that I need to do something when I get home and don't want to forget (that happens at my young age)!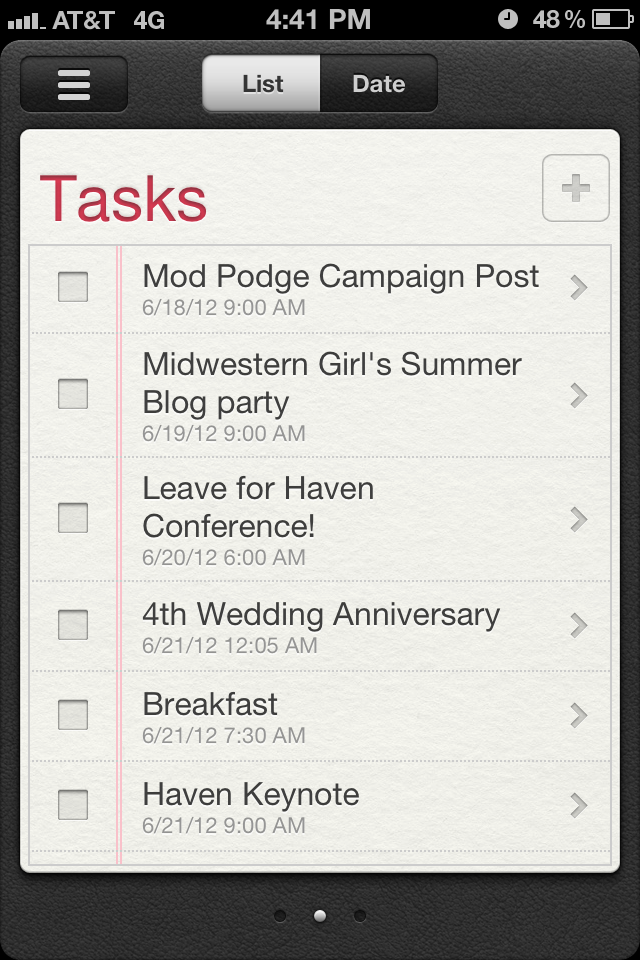 Here is what my reminders screen looks like. Lots of Haven reminders! I've set all the sessions I want to attend into the app!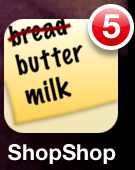 Last app up! The Shop Shop App. Seriously, people. You have no excuse to not make a shopping list. I make multiple and they are always on me at all times! I have a Publix (that's my grocery store) list, I have a JoAnn Fabrics List, I have a Produce/Meat Market list, I have a WalMart list, I have a Home Depot list, and I have a Costco list. Whenever I think about something i need from one of those places I add it to the list. You can even email the list to you or someone else who might need it! Love this app–I've been using it since I received my first iPhone (1st generation) a few too many years ago!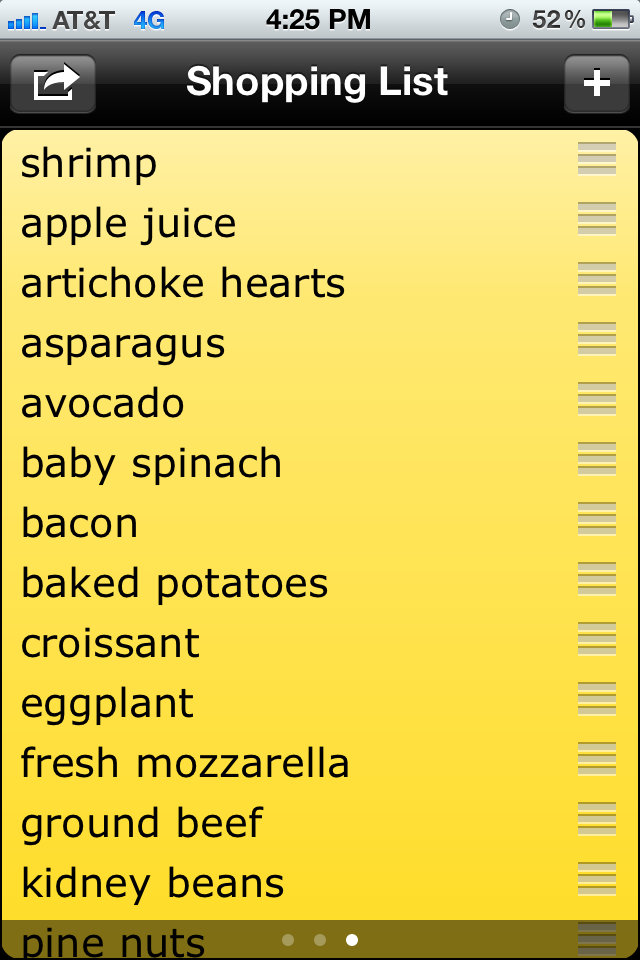 Here is what my current shopping list looks like for the supermarket!
What are your favorite organizational apps? If it's not an app–what is it? Make sure you head over to BlogHer.com and read about 35 Resources to Help You Get Organized! While your over their remember to enter the current Life Well Lived Sweepstakes!