Thank you to everyone who entered the potion bottle label contest.
I used Random.Org to help chose our winner for the labels…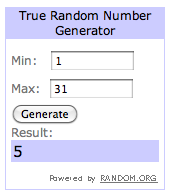 Congratulations to Polly of On Hollycock Farm

Please email me (SewWoodsy  AT gmail DOT com) so we can coordinate your winnings!
Stay tuned next week… we'll have another ghoulish giveaway!