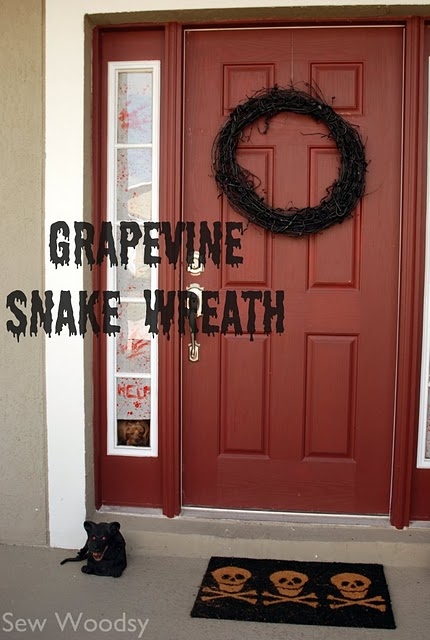 Last year I got the idea to make a snake wreath from
Nitty Gritty Pretty
. She made The CSI Project, and I couldn't live another Halloween without making one of my own! Because we used so much spray paint last year I could not afford to spend any more money on a high quality spray paint I went with a super cheap spray paint. BIG MISTAKE. Because it's still warm in Florida in October the black spray paint was stick to our front door… thus forcing us to have to re-paint our front door. Spend the money and buy the good stuff! It's worth it!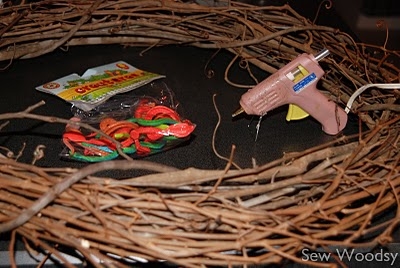 Plastic Snakes (from the $1 store)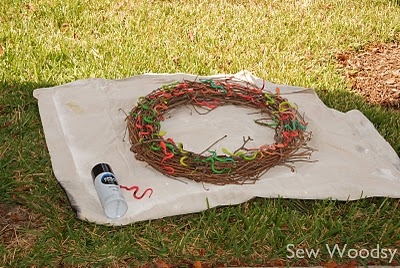 With a hot glue gun, glue down your colorful snakes. Try to intertwine them throughout the grapevine wreath. This will help reinforce the hot glue in case it separates. After you hot glue the snakes on to the wreath place the grapevine snake wreath on a drop cloth and begin spray painting. You will need to give this a few coats of spray paint since you will need to cover the entire wreath!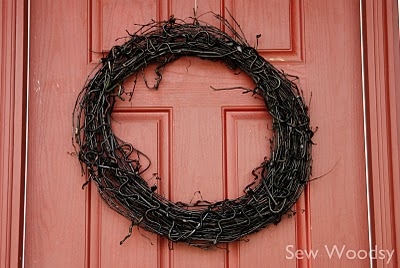 Once the wreath has dried hang it on your door and enjoy!