I just wanted to pop on and share a few photos from our Halloween plus wish everyone a belated Halloween. We've been a little quiet on the blog lately and we had good reasons. If you follow on Instagram you know that we were busy decorating our home. We found out this  morning that our home won "Best Overall House"! We weren't planning to decorate this year and then when we found out our neighborhood actually did a house decorating contest it was 100% GAME ON! Our neighborhood didn't know what hit them!
We did so much during Halloween week. Our Mommy & Me Circle Time Halloween Party, My Gym party, we visited my old office to see all the cool decorations, we celebrated Halloween at Baby Boot Camp. Then on Saturday we spent the afternoon at our alma matter, Rollins College, for an afternoon Halloween Boo Bash. Then that night we handed out candy and Ryder made it to a whopping 3 homes before we had a full on toddler tantrum! I think it took us 20 minutes to get around 3 of the 5+ houses in our cul de sac. The next day I made him put his costumes on again so I could do a photo shoot. Here are a few of the photos from our shoot. Next year, I'll share the tutorials on how I made these costumes!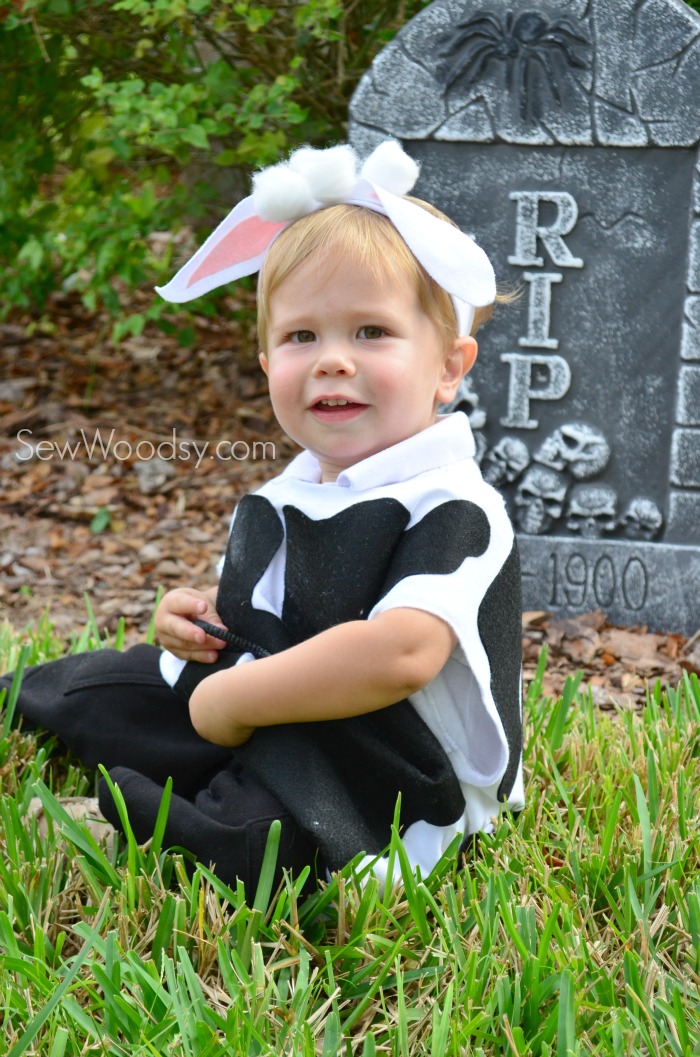 My little baby cow…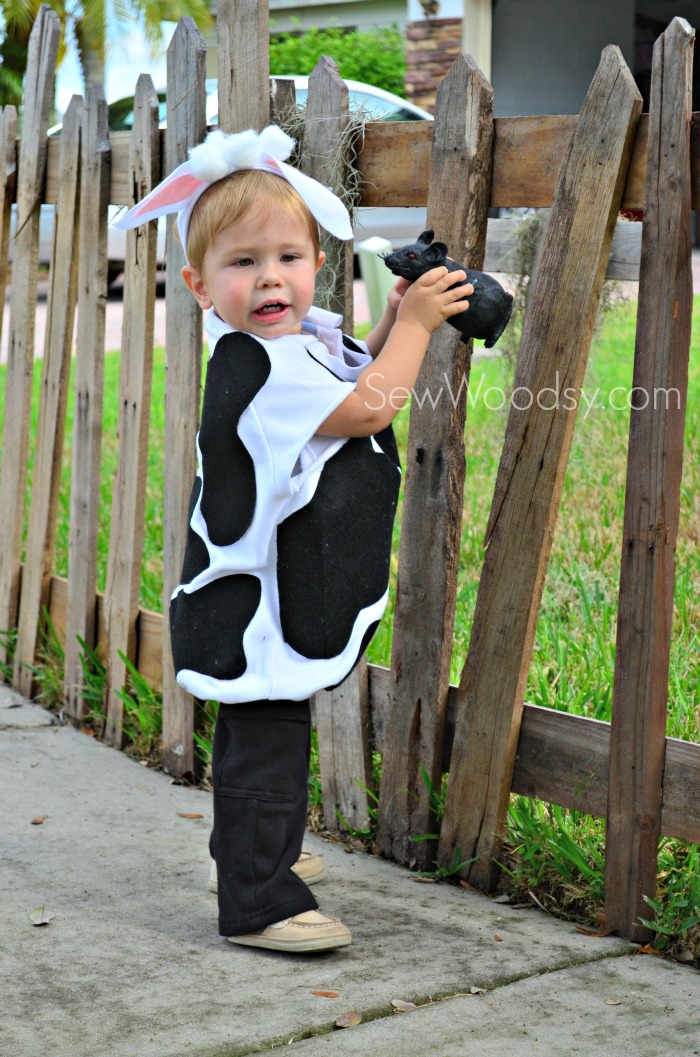 This was taken right before nap so we didn't get the best photos. This is about as good as they get.
And then I made a quick little outfit for some of our parties that he could "get dirty in".
And also not sweat to death since it was in the 80's and 90's last week.
This costume took me less than 20 minutes and once again turned out to be my favorite. I feel like I have a reoccurring theme (2 years in a row now). The last minute costumes end up being the best! We have a lot of fun stuff to share over the next month! I promise we will be posting a little more regular!