I'm so excited to share a super simple vinyl project today just in time for the Halloween season. I've been toying around with this idea in my head for quite some time and I'm so happy I finally made my idea to come to life. After receiving a package of vinyl from MyVinylDirect.com last month I knew I wanted to make a chalkboard menu, and of course with Halloween sneaking up on us I knew this would be the perfect time to make it!
Supplies:
1/4″ Paneling Wood
Table saw
Transfer Tape
Ruler
Pencil
Paper Slicer
I had Mr. Woodsy rip a piece of wood for me on the table saw. The size was 14 inches long by 10 inches wide.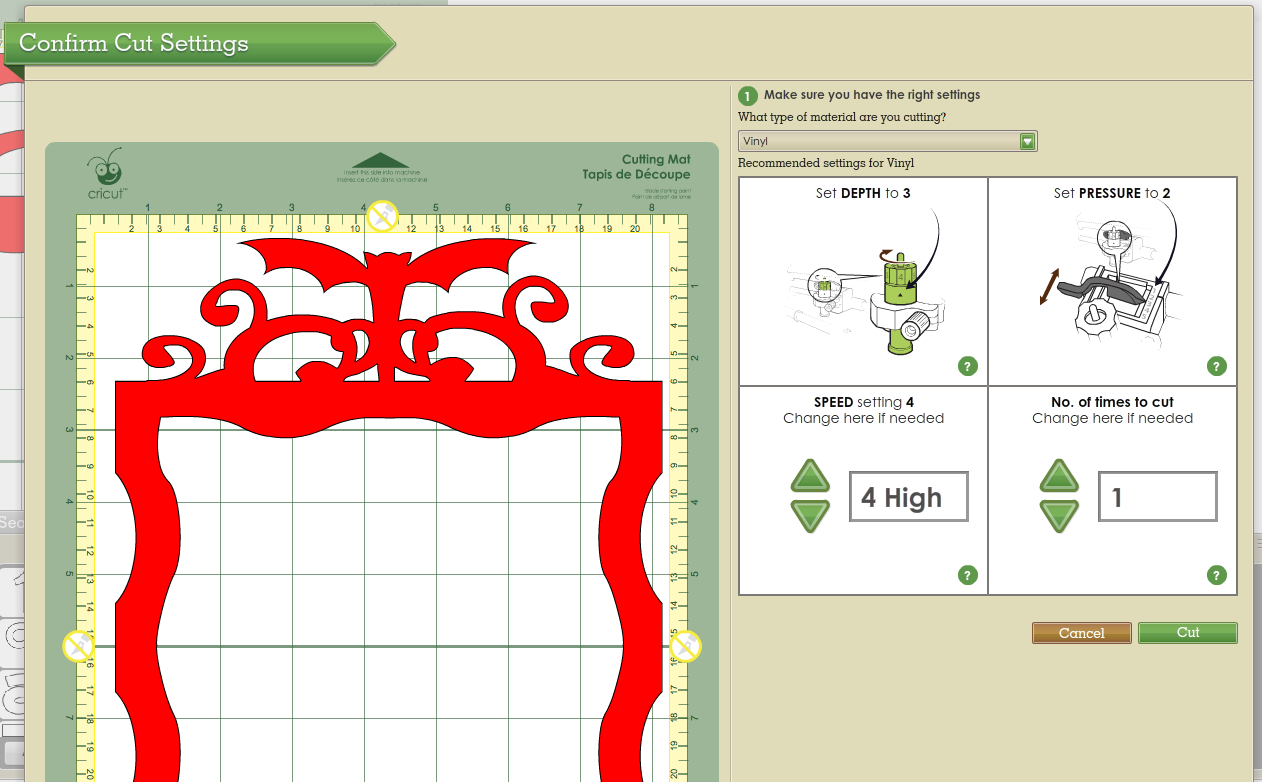 While he was doing that I went into Cricut Craft Room and designed my image to cut out. I went with the preset Cricut recommendations for the vinyl. However, I typically like a kiss cut which will allow you to peal your design off the paper verse cutting the paper and vinyl entirely.
I waited for my vinyl to cut out.
Carefully remove the vinyl from the Cricut mat. *Note in the background I cut out the same image on paper first to make sure that I liked how my cut out looked. I always advise to do this when working with vinyl.
I laid the inside of the cut out on to the back of the chalkboard vinyl. Using a ruler and pencil I marked a square.
I cut the chalkboard vinyl down to size in my paper slicer.
Then, I placed the purple cut out on top of the wood to figure out placement. I also double checked to make sure that the chalkboard vinyl would cover the square inside.
Using a pencil I marked around the inside and outsides of the purple cut out to use as a guide when I applied the chalkboard vinyl.
I applied the chalkboard vinyl to the wood.
 Then placed the purple cut-out on top to triple check. *The purple vinyl still had the paper backing on it.
Next up, I adhered the front of the purple vinyl to the transfer tape.
I carefully removed the paper from the purple vinyl.
Using a vinyl spatula smooth the vinyl on to the wood.
Carefully peal back the transfer tape.
Once you pull back the transfer tape your menu board is ready to go.
Using a chalk pen write on your spooky menu on your vinyl chalkboard! Don't worry–it erases off easily with a damp cloth!
Set up your menu so friends and family can read whats for dinner!
Disclaimer: I received the vinyl for free from MyVinylDirect.com. I was not compensated to write this post. All opinions are my own. There are affiliate links in this post.