For the past few year's I've eyed Martha Stewart's mice cut-outs. Each year I resist temptation, but this year it got hte best of me! I was browsing the aisles of Michael's *like I do just about every day during lunch* and these fabulous cut-outs were half off!!! How could one resist… so I immediately snatched up a package and for $3 and 12 mice later… I was a super excited camper!
Now, let's not tell Mr. Woodsy that I found a FREE template HERE that allows you to print out, cut-out, and trace mice onto black construction paper. Think I might need to still do this since I'm loving these little rodents so much! I want more around the house! 🙂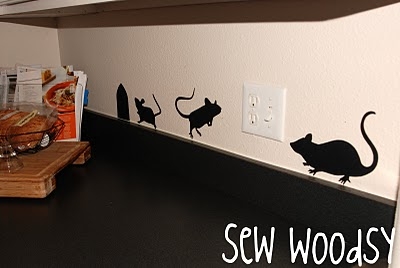 Tip toeing around the kitchen… trying to snag some baked goods and such!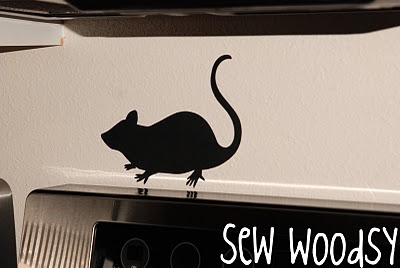 I love this little guy… scampering across the top of my stove!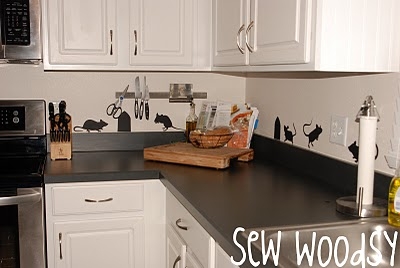 Apparently, we have a mice infestation!