Being a first-generation college graduate and a new mom, education is a big priority to me (and Jon too). Every week, I take Ryder to a music class. He gets social interaction from the other babies, it helps sensory development, and helps teach baby new rhythms and sounds. According to BabyCenter.com "Some experts claim that learning to play an instrument makes kids smarter in math, but that conclusion is based on research that focused on older children, not babies and young toddlers. However, plenty of research shows that studying music at a young age profoundly influences brain development." We also read to Ryder daily, sing songs, and play instruments like bells (and Jon sometimes plays the guitar for him too). The kid loves music–live music and he's a happy camper. So when I found out what the IKEA Foundation is doing with education I was happy to jump on board and support them!
Did you know that the IKEA Foundation is the largest global corporate donor to Save the Children and UNICEF, funding projects that include helping to improve children's education?
When a child begins – and stays in school, he or she not only changes the course of their own life, but that of future generations.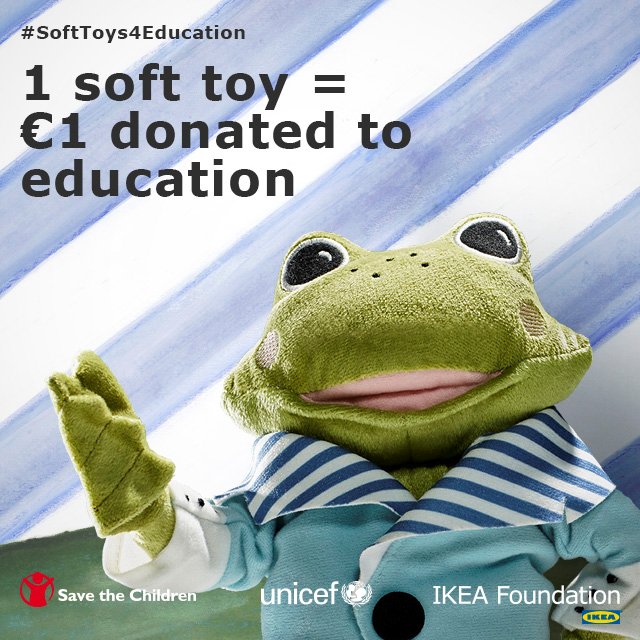 For every soft toy and children's book sold between November 9, 2014 and January 3, 2015, the IKEA Foundation will donate $1.00 to children's education through UNICEF and Save the Children. It's a $1.00 is split and donated to UNICEF and Save the Children. Since 2003, more than 11 million children have been impacted through 99 projects in 46 countries. And the total amount donated so far is over $90.4 million (67 million euro)!!!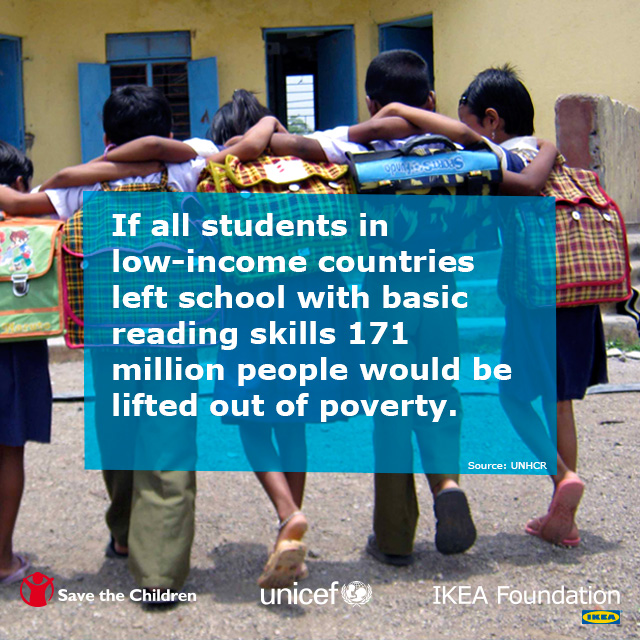 Last year, the IKEA Foundation raised $13.6 million (10.1 million euro) and over $1 million was raised in the US. This year, they will probably go over $100 million in total contributions since 2003.
The donations will help UNICEF and Save the Children train teachers in child-friendly teaching methods, improve child protection systems, supply educational materials in the schools, help rebuild schools, provide better water and toilet facilities, and increase school attendance rates.
There are five new heroes soft toys this year, and there will be a contest for children to create their own soft toy.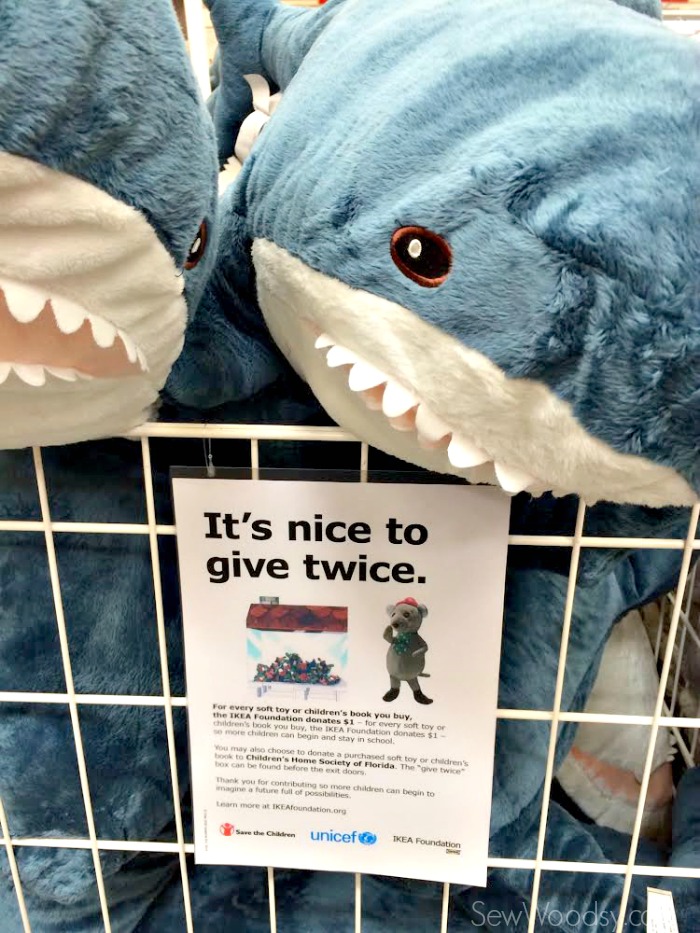 So if you are still trying to finish up your holiday shopping I would highly suggest you take a look at the soft toys at Ikea. The child in your life will love the soft toy and you'll be helping a child in need!
Oh and Jon doesn't know it yet, but Ryder is totally getting one of these huge Shark soft toys. They are only $15 and best of all $1 will go to the IKEA Foundation!
I was selected for this opportunity as a member of Clever Girls and the content and opinions expressed here are all my own.