We are sharing all about our family experience during the limited-time LEGO® NINJAGO® Days at LEGOLAND® Florida Resort event.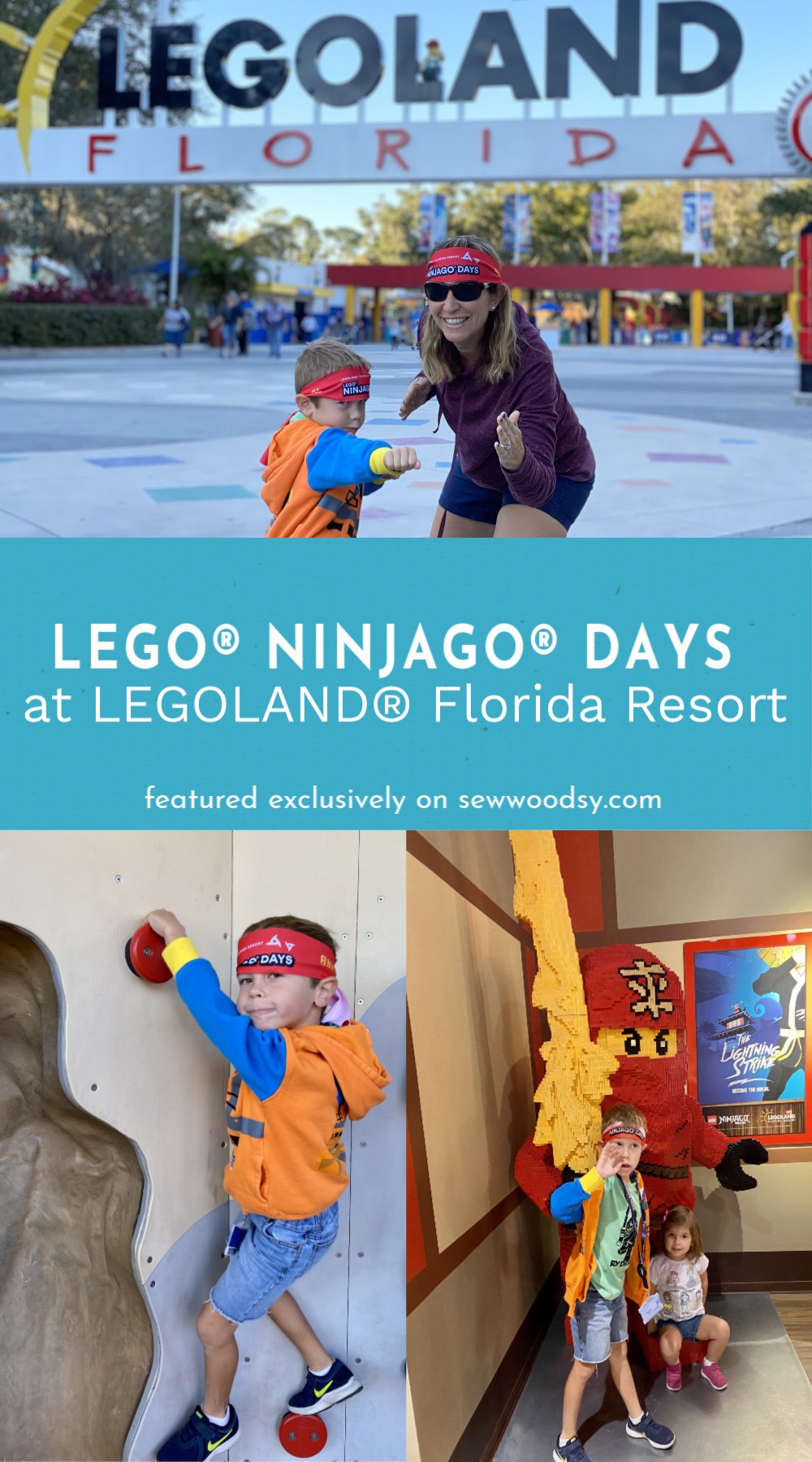 Post Updated on 5/9/22 with updated information.
We are fully embracing the stage and age that are young kids are. They are 2 (almost 3) and 5.5. Our five and a half year old son is LEGO obsessed to say the least. He also loves NINJAGO so we knew it was only fitting to visit the LEGO® NINJAGO® Days at LEGOLAND® Florida Resort.
My family and I have been lucky to enjoy LEGOLAND® on media passes over the past 2 years from Brick or Treat, Christmas Bricktacular, and even The LEGO Movie World. We finally decided to bite the bullet and buy annual passes. We did it a little wonky (and not all at once).
I was holding out to get them both of their passes until the preschool pass was announced. Sadly, it's only for ages 3 and 4 unlike Sea World who has the preschool pass for ages 3-5. I would have purchased my son's annual pass back in November during Black Friday when I purchased mine (for half off the the biggest pass they offer)! But, I digress–everyone now has annual passes and everyone is happy.
LEGOLAND Ninjago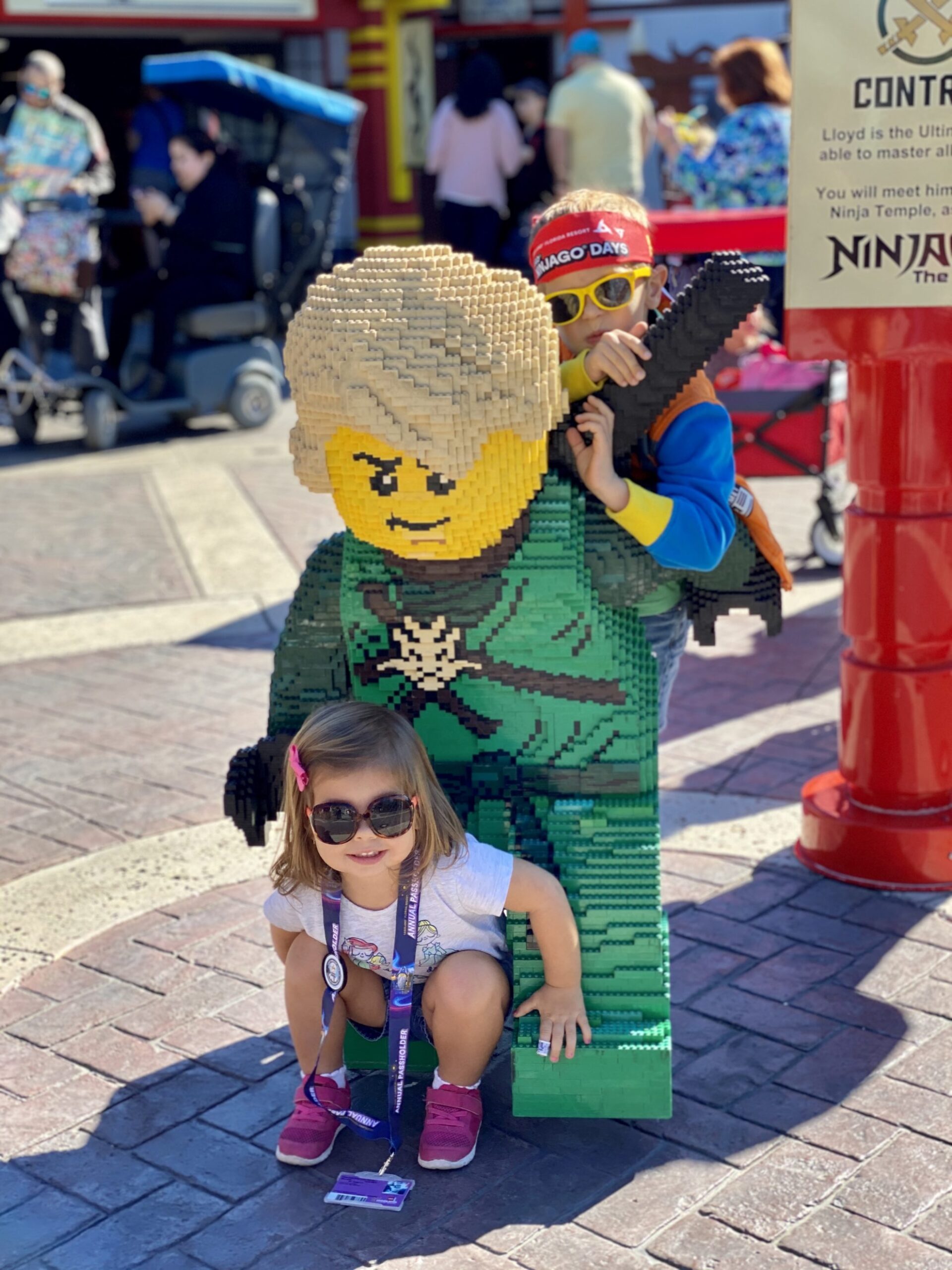 We figured since we needed to cash in on my daughters preschool pass we would do it during the first day of LEGO NINJAGO® [NIN-JAH-GO] Days at LEGOLAND® Florida Resort. It was much busier then I was anticipating, but we made the most of it. My goal here is to share all about the 3 weekend long event.
LEGO NINJAGO® Days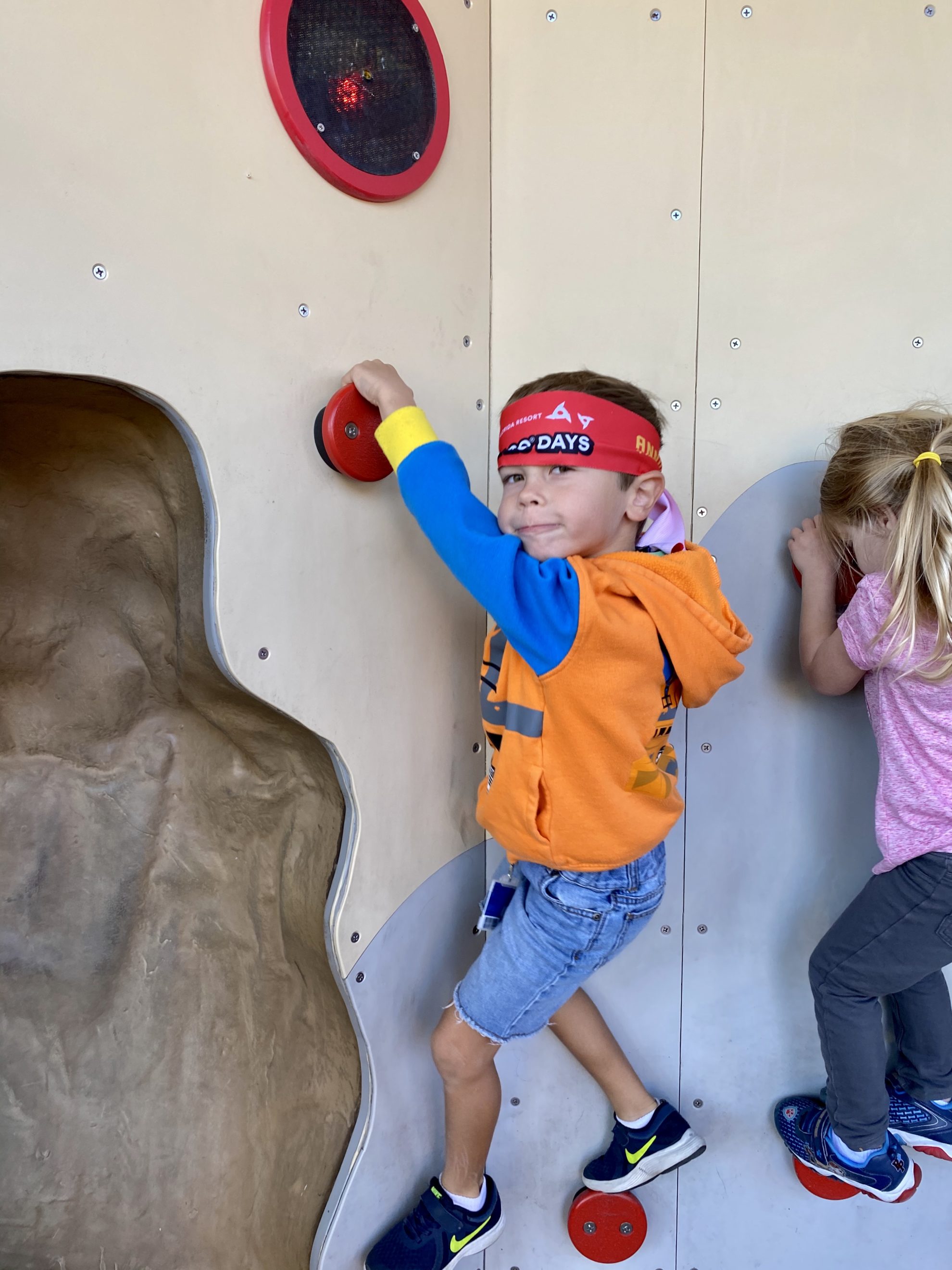 LEGO NINJAGO Days runs Saturdays and Sundays, April 30 – May 1, 7-8, 14-15, 21-22, from 10 a.m. to 6 p.m.
April 30 – May 1, 2022
May 7-8, 2022
May 14-15, 2022
May 21-22, 2022
NINJAGO® Character Experiences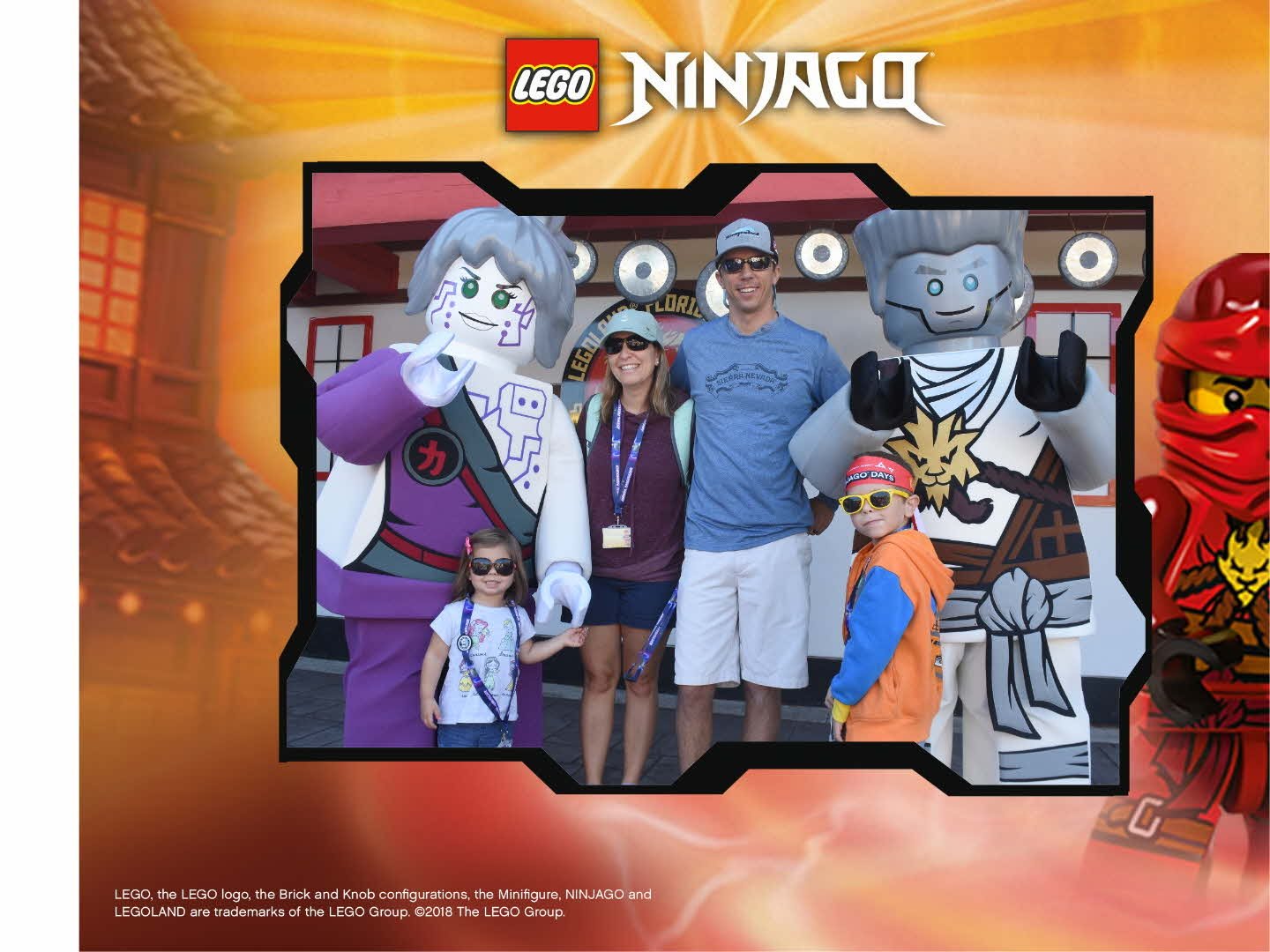 During this special event you will also have the chance to meet a few of the most popular characters. And for the first time ever, Zane and P.I.X.A.L.!
Snag a selfie with LEGO NINJAGO favorites, such as Nya, Lloyd, Zane, P.I.X.A.L. and Master Wu
The Dojo comes to life with impressive kicking, spinning, and tumbling when Elemental Masters returns to the LEGO City Stage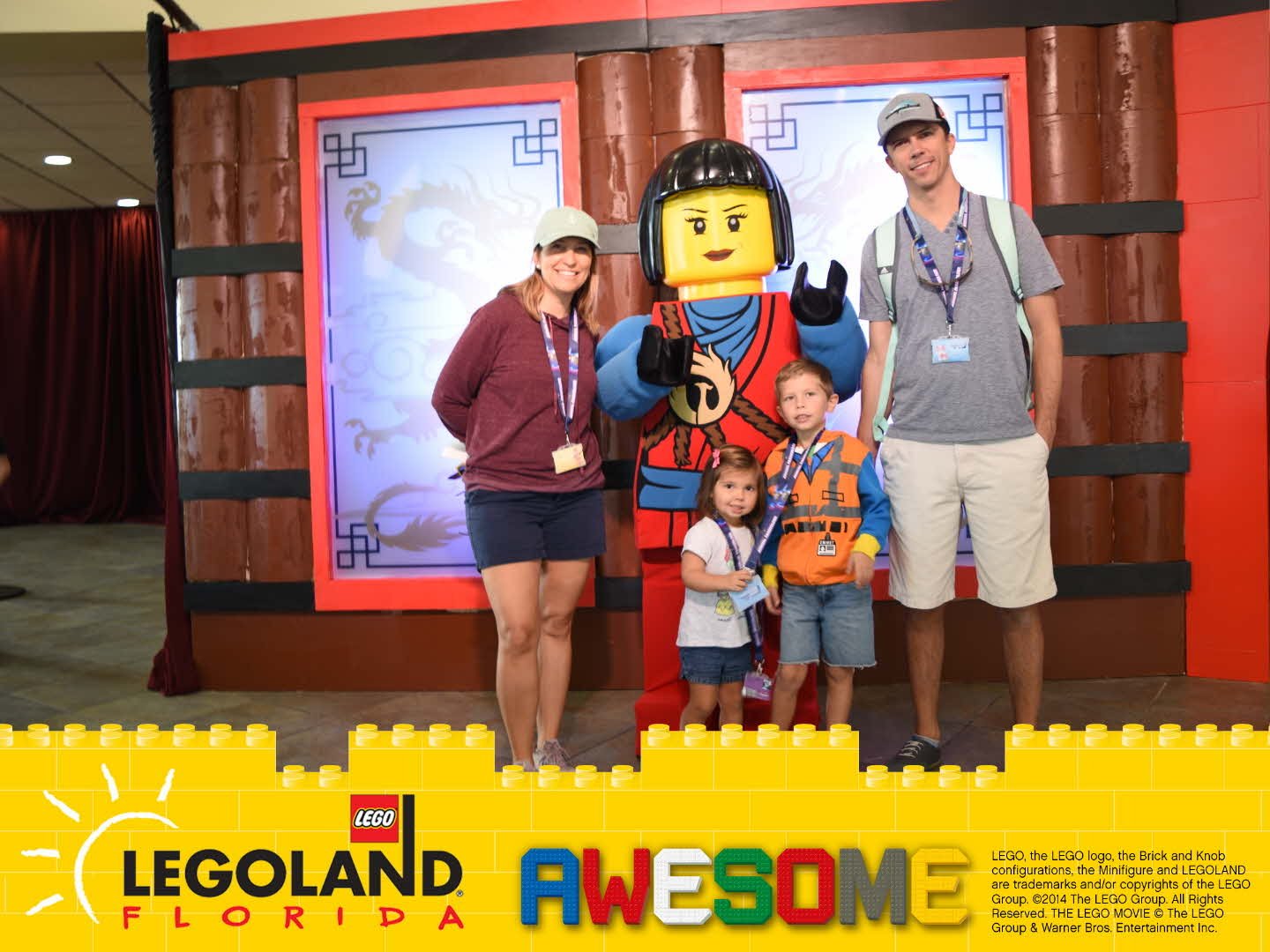 Meet your favorite NINJAGO® characters: 10:00 a.m. – 4:00 p.m.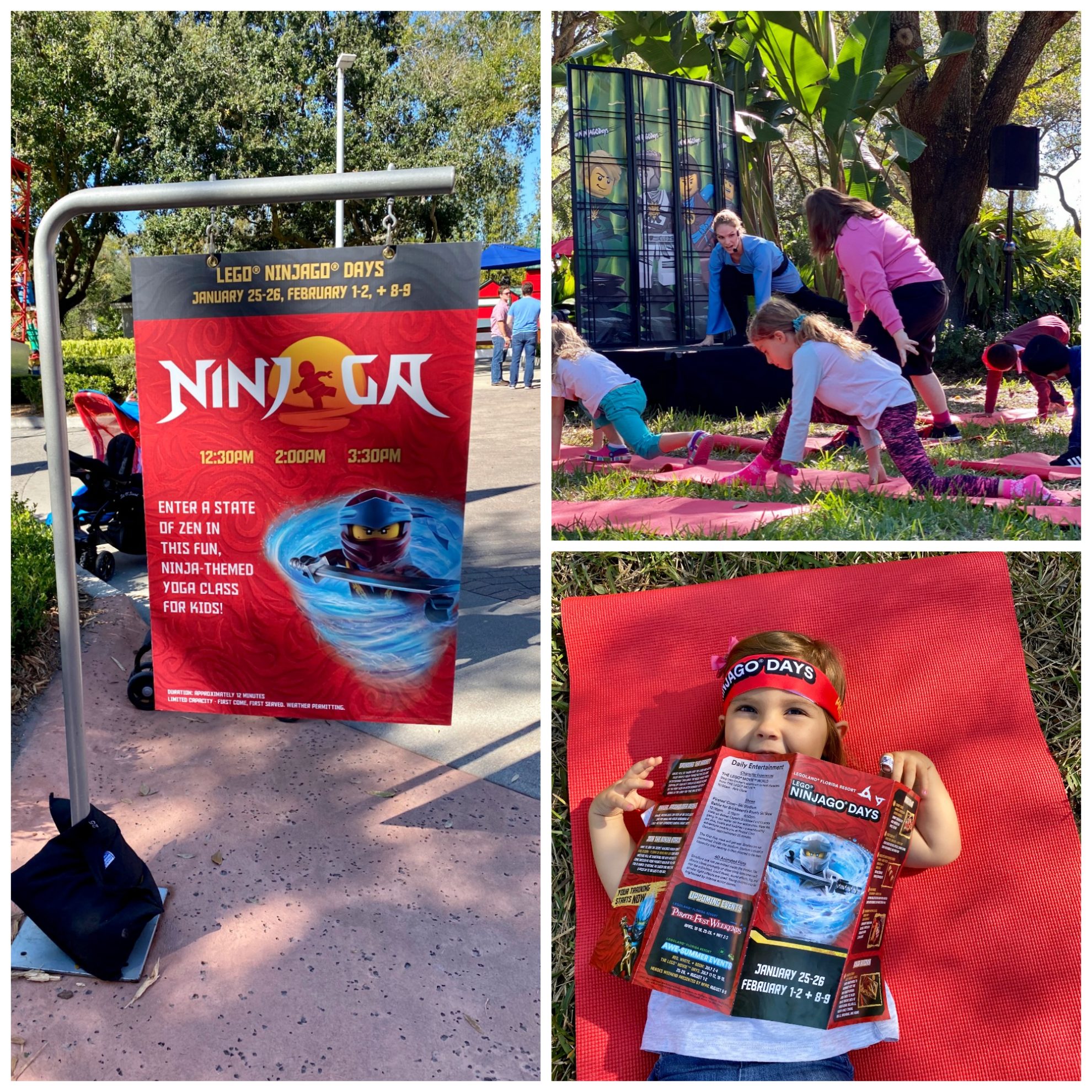 Live NINJAGO® Shows
During this special 3 weekend even they have three special shows you can only catch during this event.
Elemental Masters: Watch real-life ninjas demonstrate abilities in mastering the elements of Spinjitzu. The Dojo comes to life with kicking, spinning and tumbling in the all-new show, Elemental Masters at the LEGO City Stage.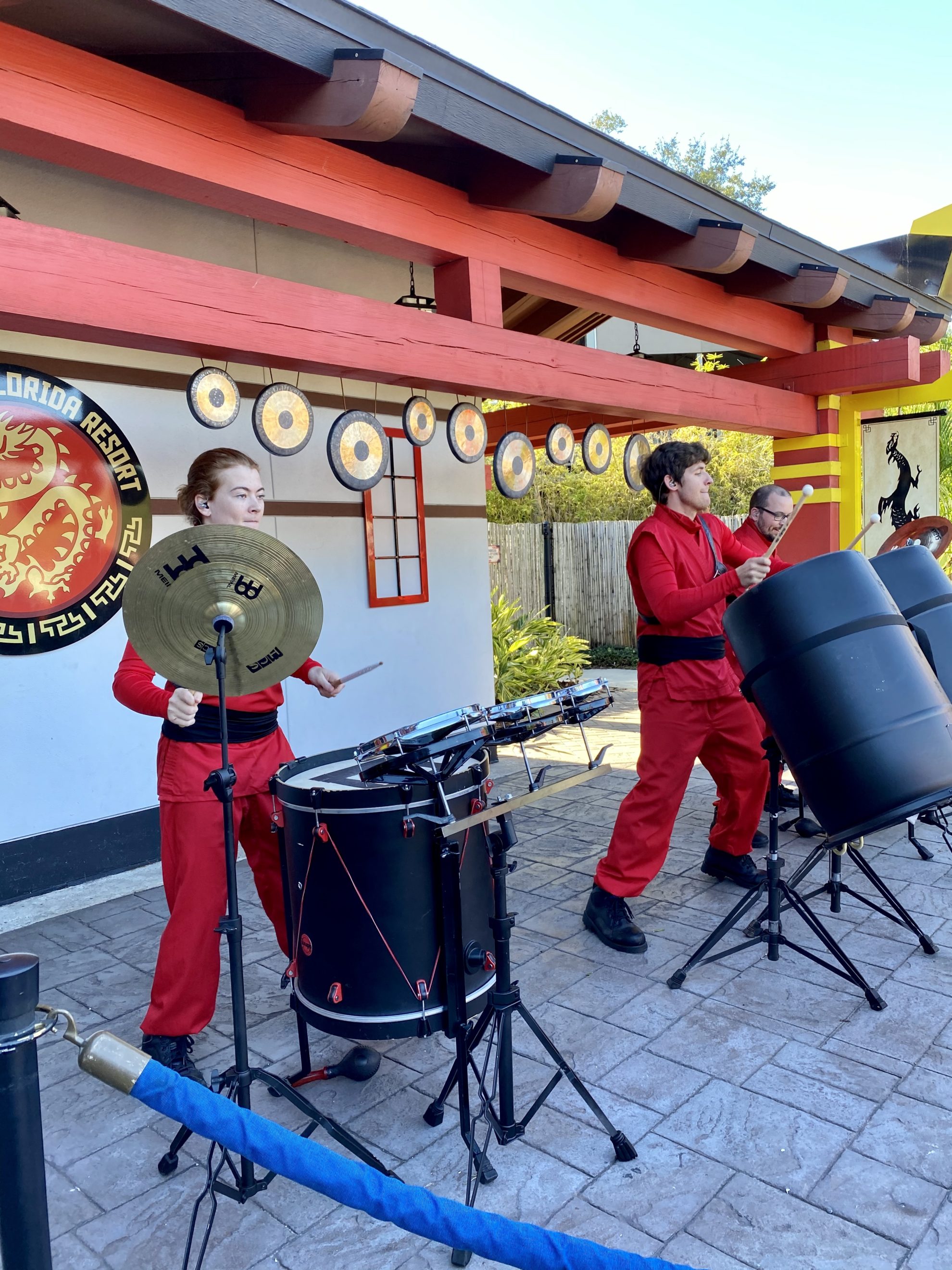 Embrace the rhythmic forces of nature in a live drumming show, Earth Beats!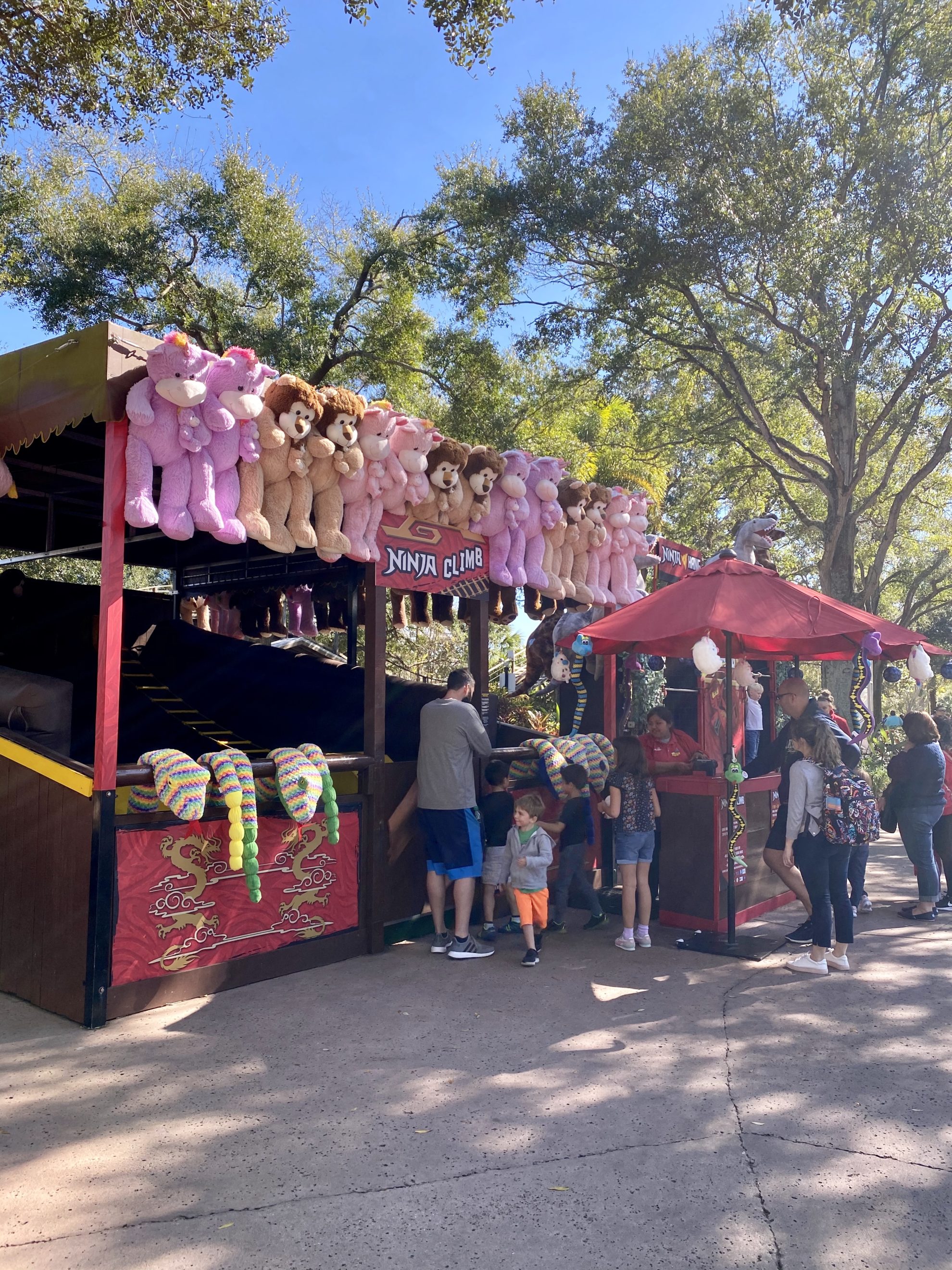 NINJAGO® Days Activities
The Ninjago Days are action packed. They offer a wide-variety of fun-filled activities for all ages. We only got to do half the activities mentioned below.
School of Spinjitzu: Test your ninja moves during the enhanced School of Spinjitzu ninja training academy
Good vs. Evil Competition Build: Which side are you on? Use your building skills and imagination to build a ninja or a baddie. One model per day will be selected to win a LEGO prize pack. See registration table for official rules.
NEW FOR 2022! – LEGO NINJAGO ROOMS AT LEGOLAND® FLORIDA HOTEL
The LEGO NINJAGO universe has expanded like never before in the brand-new LEGO NINJAGO-themed guest rooms at LEGOLAND Hotel. Guests can immerse themselves in rooms fit for families of five alongside artwork of popular LEGO® NINJAGO® heroes such as Kai, Nya and Master Wu. Families can "go ninja go" book their ultimate LEGO NINJAGO sleepover at: LEGOLAND.com/Florida.
Ninja Kitchen Food Truck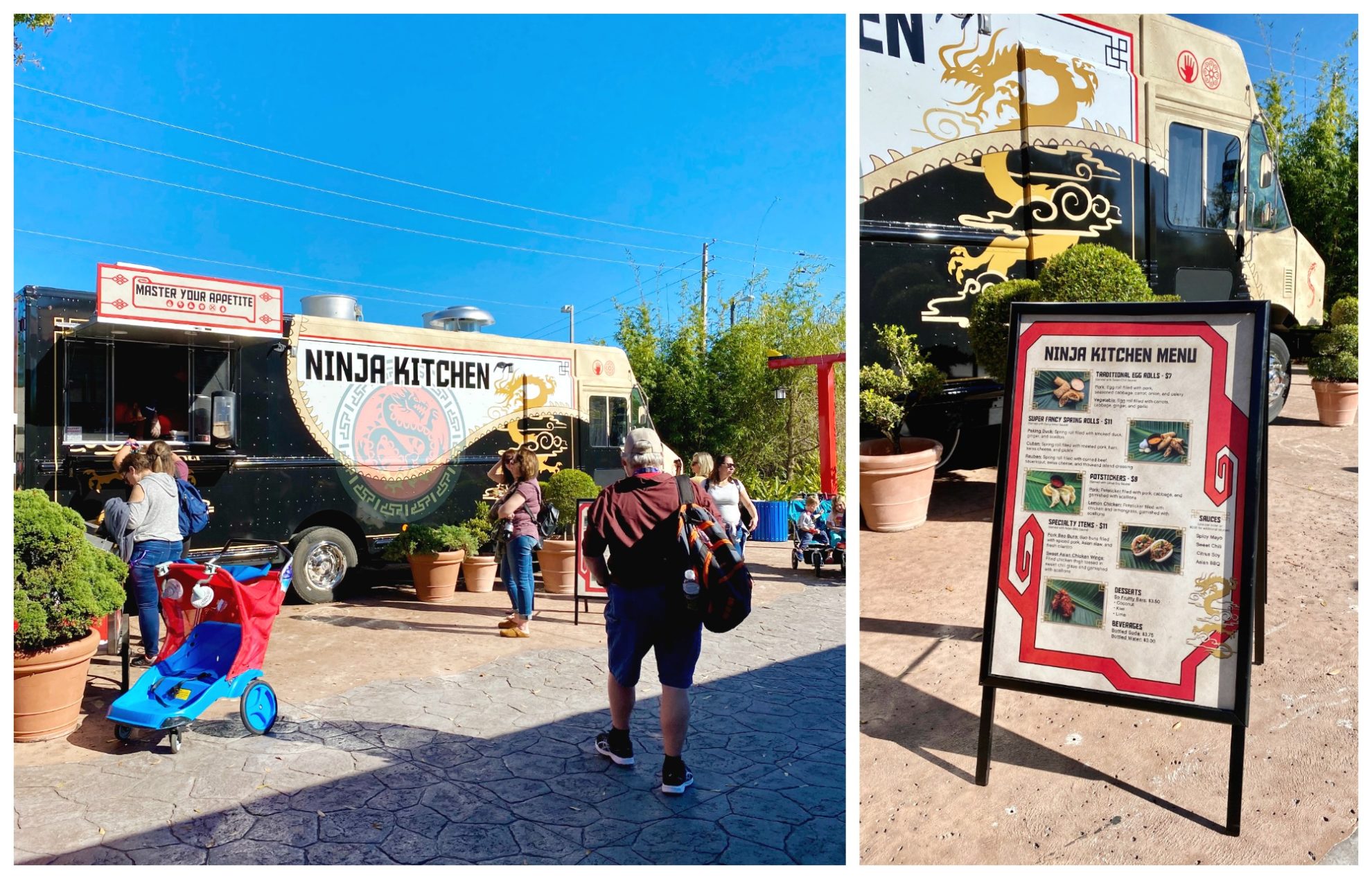 I was probably most excited about the all-new Ninja Kitchen food truck! Given the fact that I have a food blog I am always scouting out all the food options. They have items like Super Fancy Spring Rolls ($11), Traditional Egg Rolls ($7), Potstickers ($9), Specialty Items ($11) like pork bao buns and sweet Asian chicken wings .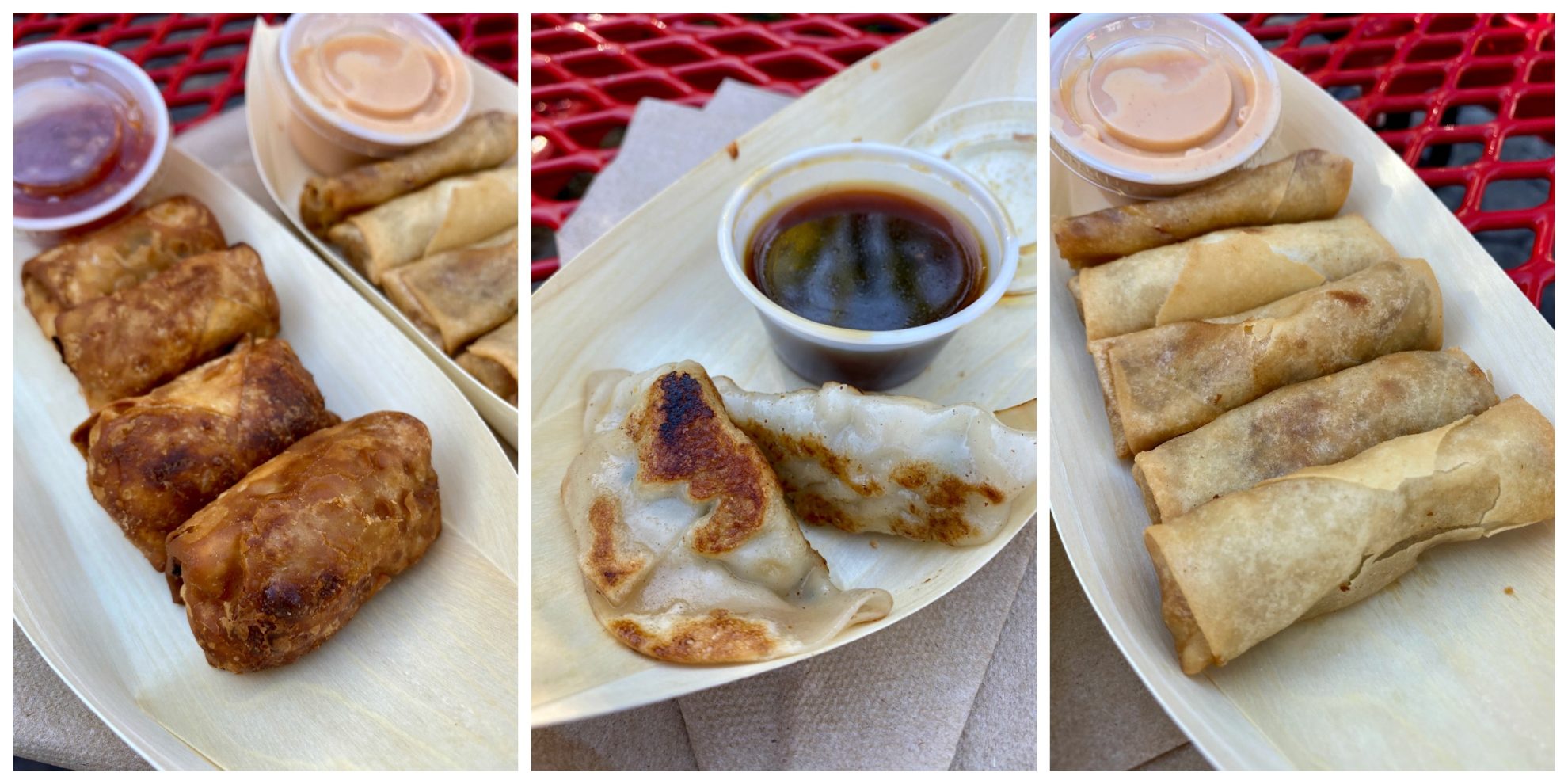 For theme park food I will admit this truck earns an A+! The prices are steep, but in my opinion well worth it and we will definitely eat at the food truck again. We tried the Vegetable Egg Rolls, the Reuben Super Fancy Spring Rolls, and Lemon Chicken Potstickers.
We ate them as a snack not a meal. You would need to order multiple items per person to make it a meal, and that would add up quick! My only concern was that the wait time to get food was long. I waited over 15 minutes for my potstickers. I get that it's all cooked as it is ordered–so just be prepared to wait like a traditional food truck!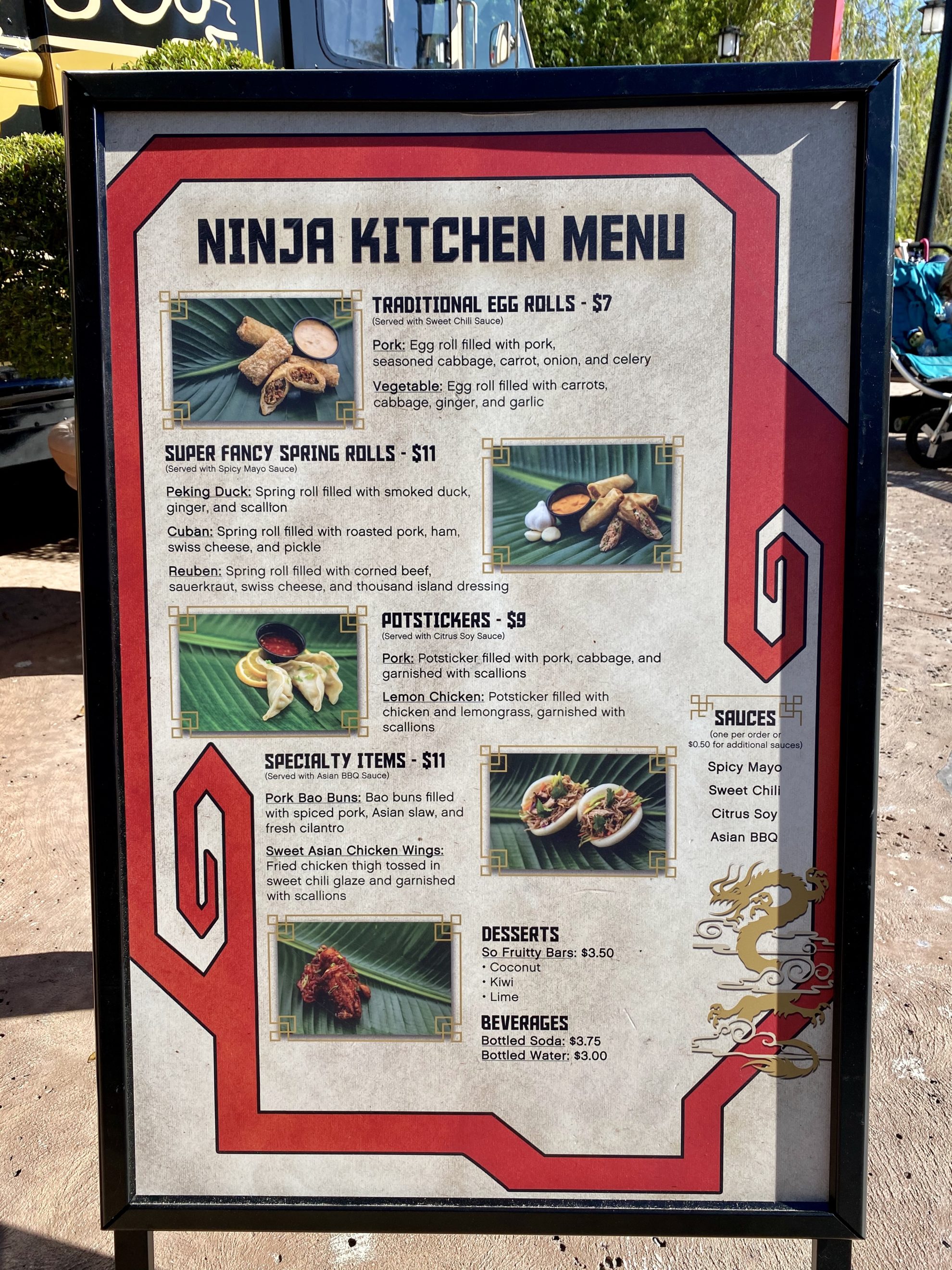 Here is a list of the exact menu with prices.
Traditional Egg Rolls ($7)
Pork Egg Roll
Vegetable Egg Roll
Super Fancy Spring Rolls ($11)
Potstickers ($9)
Specialty Items ($11)
Pork Bao Buns
Sweet Asian Chicken Wings
Desserts ($3.50)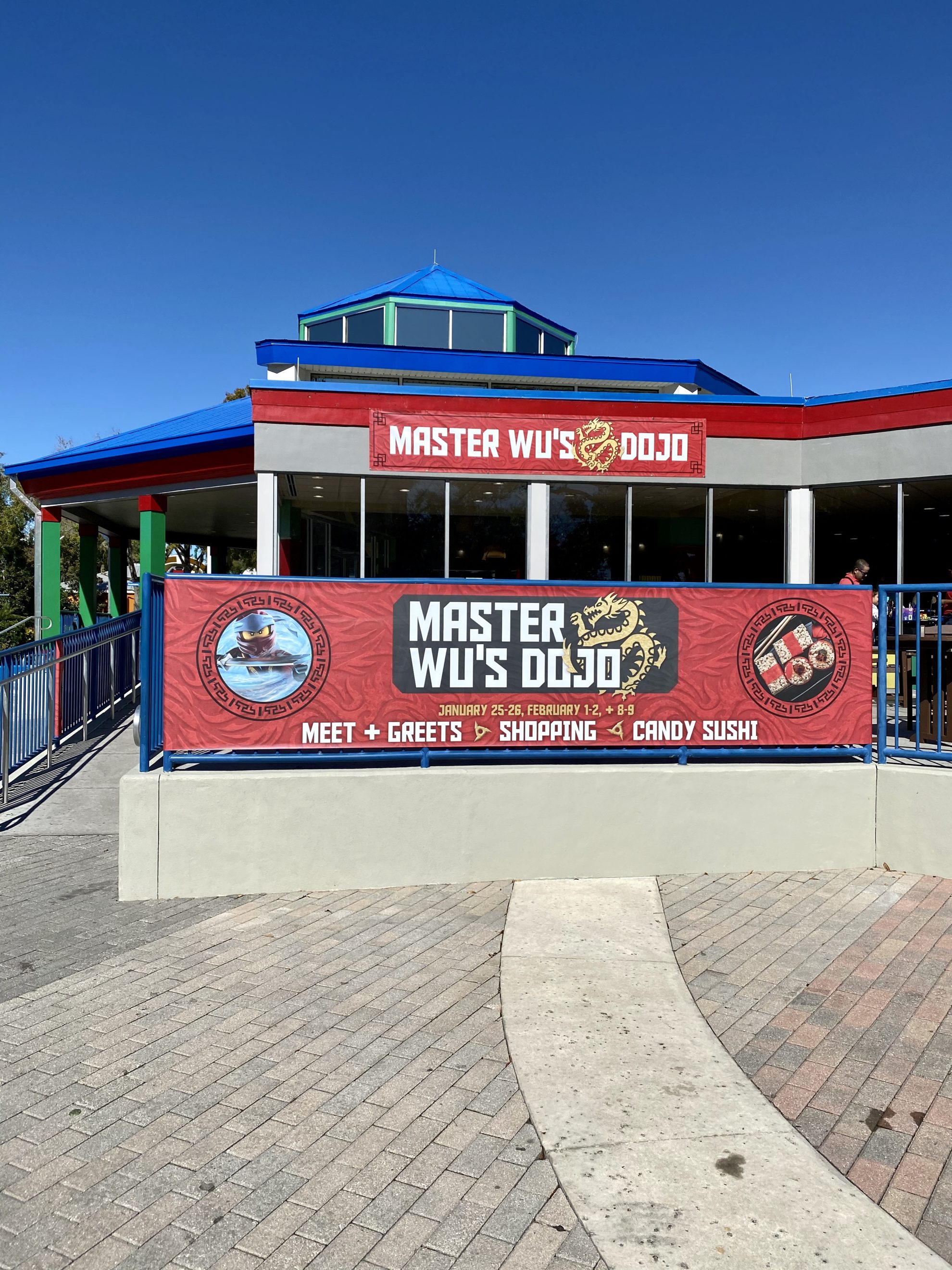 Other Ninja Dining
You will also find specialty treats and snacks scattered throughout the park. We didn't get to try any, but from what I saw they all looked awesome! New for 2022: Take your taste buds on a tour around the park with delicious, new treats and savory snacks such as
Master Wu's Spicy Korean BBQ Chicken Sandwich
P.I.X.A.L's Panna Cotta with Berries
NINJA Star Ice Cream.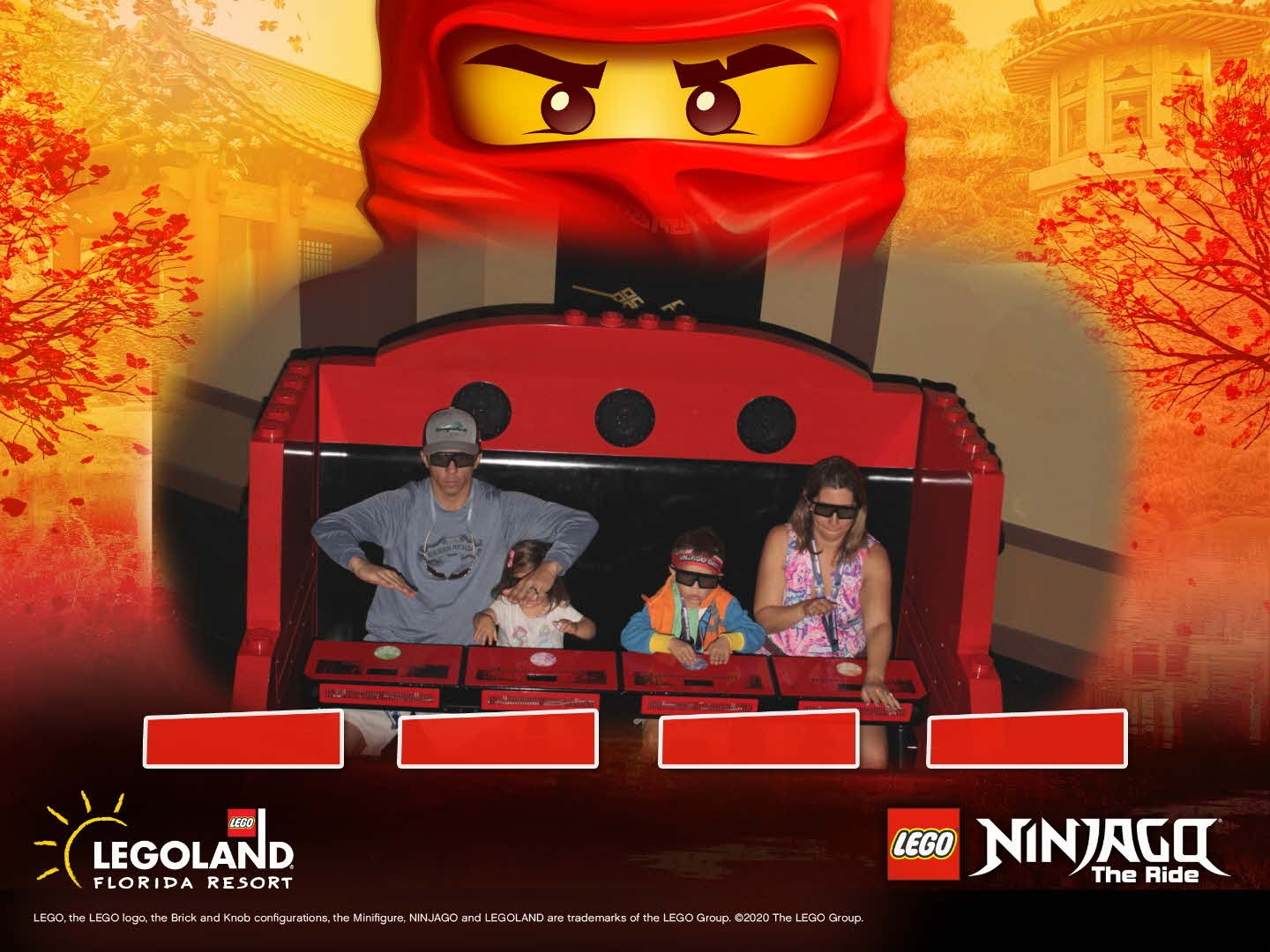 Of course you can't miss LEGO NINJAGO Days without riding NINJAGO The Ride! It's one of our favorite rides in the park! A 3D ride where you use your ninja moves to fight off the bad guys. Of course–always a competition to see who can get the highest score!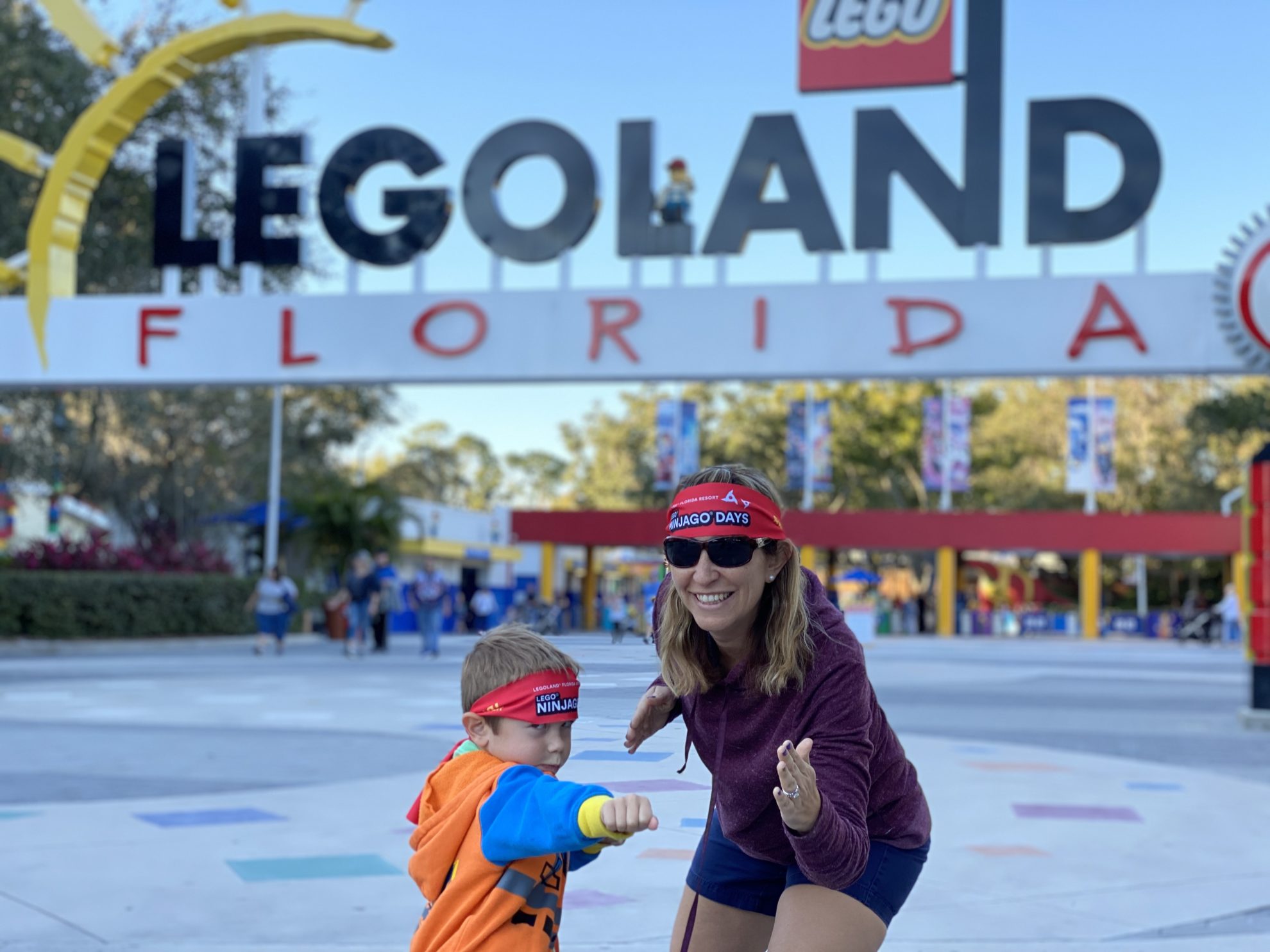 Overall, if you have a kid who is a big fan of NINJAGO. It's definitely worth making the trip. They will get their fill of all things NINJAGO. By the way, if you're an annual pass holder (2020) you can pick up one of these NINJAGO DAYS head bands for free at the Awesome Shop!
Download the Ninjago Days Guide here.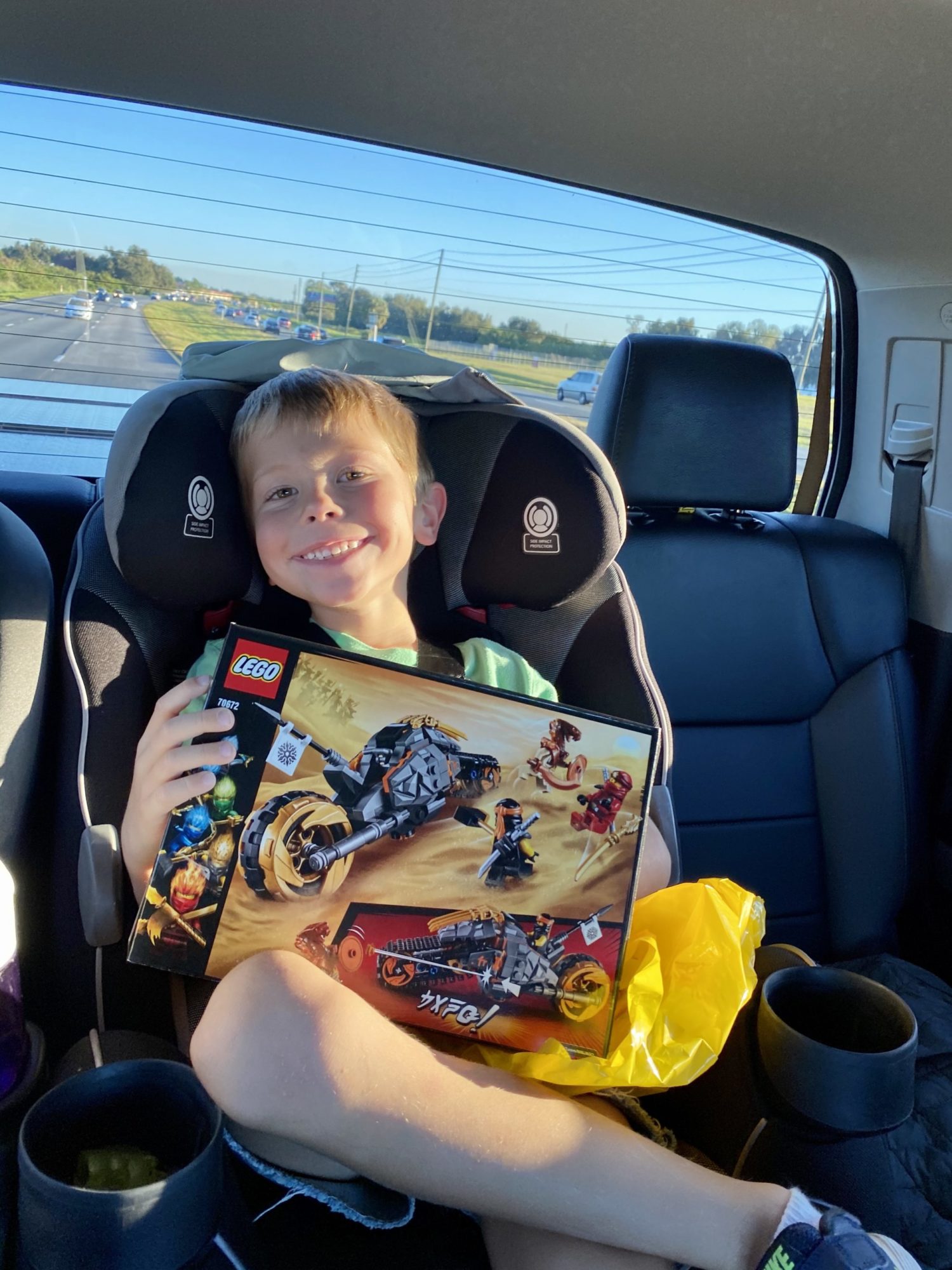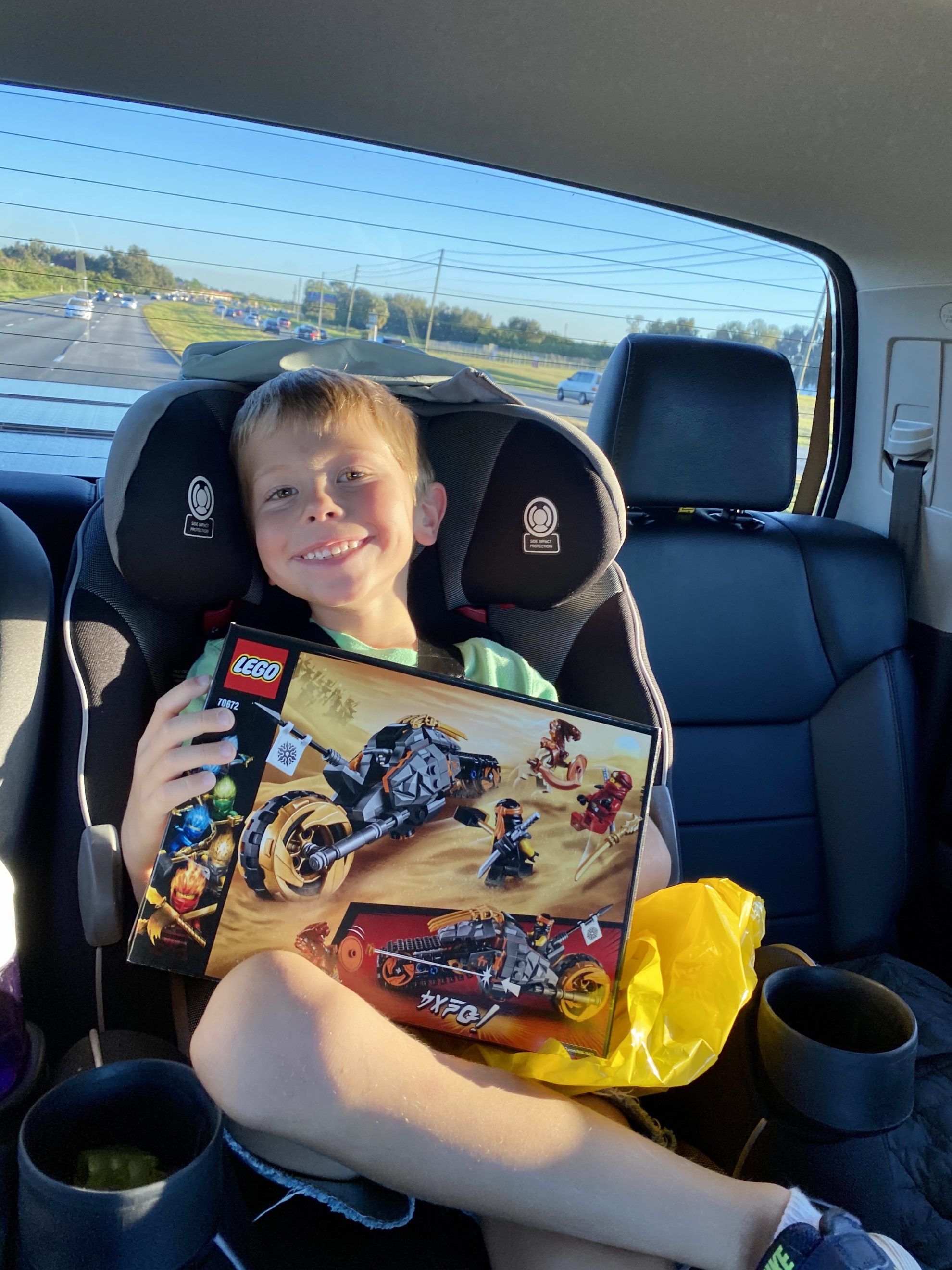 Of course, a visit to LEGO® NINJAGO® Days at LEGOLAND® Florida Resort is not complete unless we visit the gift shop at the end of the day! 😉
About LEGOLAND® Florida Resort:
Built for kids 2-12, LEGOLAND Florida Resort is a multi-day vacation destination located just 45 minutes from Orlando and Tampa. The whimsical resort includes an interactive, 150-acre theme park with more than 50 rides, shows and attractions inspired by popular LEGO brands and characters, plus LEGOLAND Water Park, the 152-room LEGOLAND Hotel and the 166-room LEGOLAND Beach Retreat.
LEGOLAND Florida Resort is part of the Merlin Entertainments Group (LONDON: MERL). For more information, visit www.LEGOLAND.com/florida.
LEGOLAND Florida Resort
One LEGOLAND Way
Winter Haven, FL 33884
Get social