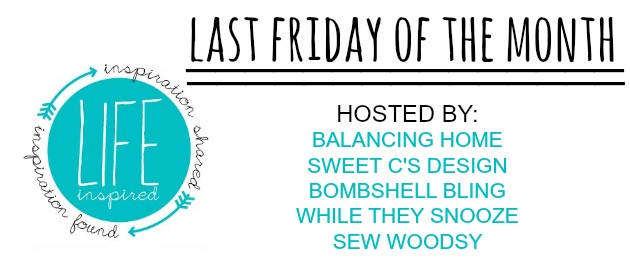 Can you believe its the last Friday of the month!??! I can't. I'm sad that we barely decorated for Halloween this year (so not like us), but I guess thats what happens when you're expecting a baby! Priorities shift, and my goal all month has been to finish the kitchen. Let's see if we can do that by the end of this month!
Here is what our group has been up to over the past month.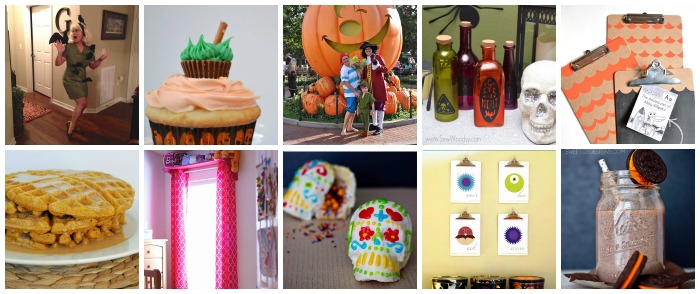 Easy DIY Costume: Tippi Hedren from The Birds | Witch's Cauldron Cupcake & Printable | Family Peter Pan Costume
Apothecary Vinyl Labels | Fun with Shape Tape | Pumpkin Waffles | How to Make Grommet Top Curtains
Dia De Los Muertos Mini Confetti Cakes | Monster Wall Art | Oreo Hot Cocoa 
Take a look at these 9 amazing projects that were linked up last month!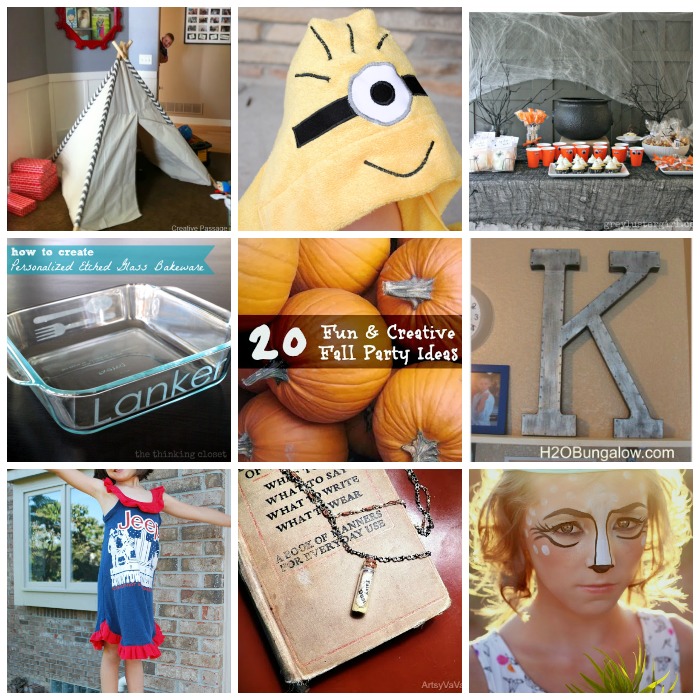 Children's teepee | Minion Towel | Halloween Party Part 1: Dessert Table
Personalized Etched Glass Bakeware Tutorial | 20 Fun and Creative Fall Party Ideas | How to Paint a Faux Metal Finish
The Abbey Nightie | Another Fairy Dust Necklace | How to Paint a Face: Deer
So, now it's your time to link up and just maybe your project will be featured next month!