Looking to purchase Valentines for your child's class? Classroom Valentines Cards can be purchased from Minted and shipped directly to your home.
This post contains affiliate links and I will be compensated if you make a purchase after clicking on my links. I was compensated for this post.

Eek Valentine's Day is a few weeks away! Have you figured out what Valentine's cards your child will pass out at school? If you aren't the DIY type (or maybe just don't have the time) Minted is here to your rescue! They have the absolute cutest Classroom Valentine's Cards! If I hadn't already made my son the "You Are Dino-Mite" Valentine's I would be ordering him some personalized cards from Minted.
I remember like it was just yesterday exchanging valentine's with my classmates in elementary school. Back then there was no such thing as your parent crafting something or custom ordered cards. You went to your local big box store and selected what cheap box of Valentines you would pass out to your friends.
I remember my mom giving me the class list so I could write each and every classmates name on the card and envelope! I remember pain-stakingly agonizing over which Valentine to give "x" boy. The boy that I had a crush on or one that I didn't like at all, but in my young mind did not want to lead him on to think I actually liked him. It was a big deal. I'm kind of sad that my kids will never know what it's like to live the "simpler" life. The non-DIY/custom life. But since this is now the life we are in we must embrace it!
Why order Valentines from Minted?
Minted offers the best selection of kids valentines, from cute valentines to funny valentines and everything in between! Minted's Valentine's Day cards are printed on your readers' choice of their Signature, 100% Recycled, or Pearlescent papers to ensure the cards both look and feel like the standouts of the handout. With cute coordinating stickers and pint-size envelopes your kids valentines will stand out. Make sure you check out Minted's Classroom Valentine's Cards at Minted.com today!
Here are a few of my favorite Valentines from Minted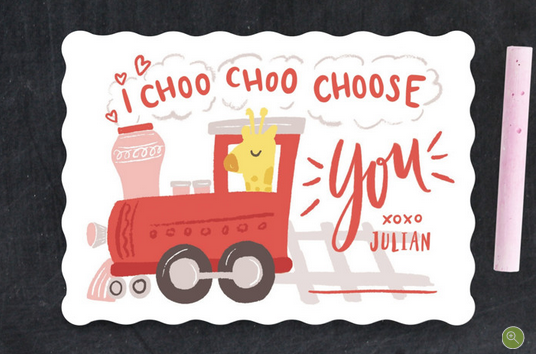 "I choo choo choose you"! – name that tv show… The Simpsons! Remember, when Ralph gave a valentine to Lisa and it had these same words on it "I choo choo choose you"? It was the cutest/funniest/awkwardest. But overall I think these are super cute.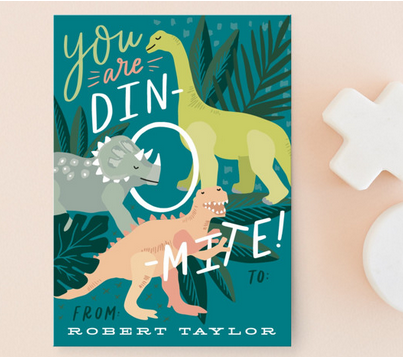 "You are Dino-Mite" – It's only a given that my son would love these dinosaur inspired valentines.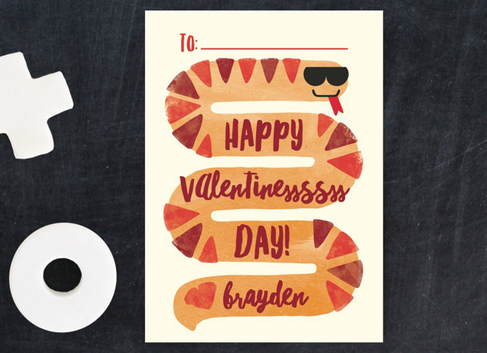 "Cool Snake" Valentine – Another Valentine that I think my son would love! We have a million plastic snakes in our home and my son is slightly obsessed about trying to find/catch snakes.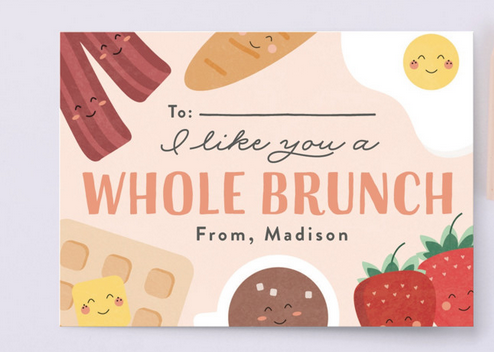 "Whole Brunch" Valentine – for the foodie or preteen in your life. This one is so cute.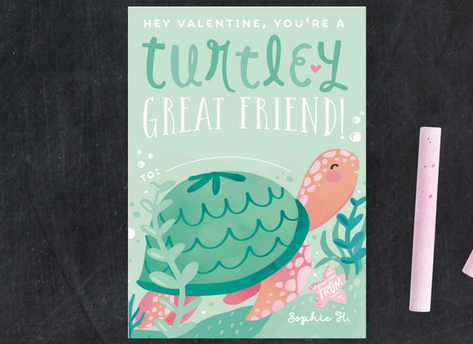 "Turtley Great Friend" – such a cute whimsical valentine to pass out!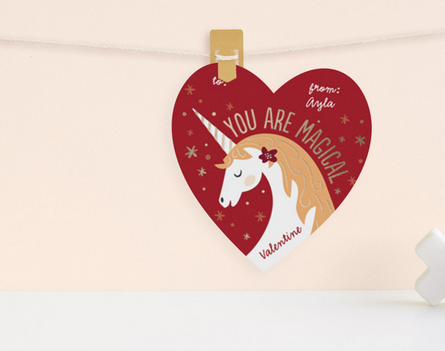 Magical Unicorn – love this die-cut heart shape unicorn valentines!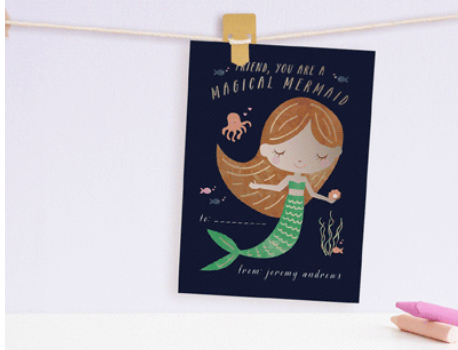 Magical Mermaid – if I was to pick any specific valentine for my 1 year old (almost 2 year old) to pass out it would be this one! She is mermaid obsessed!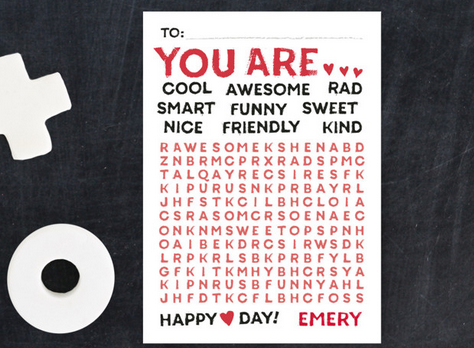 Wonderful Words Valentine – super cute for older elementary school or even tween kids!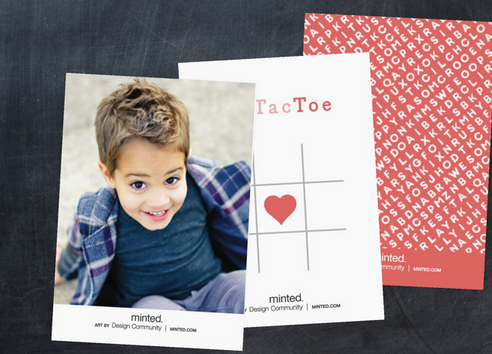 And just like Christmas cards… Minted also offers custom options for the backs of the cards. Like a photo or a cute tic tac toe board, or just simply more letters! The sky is the option with Minted.
Minted Valentine's Day Card Discounts
So if you don't have the time to make your child a valentine, but still want a cute memorable card for them to pass out. Make sure you order with Minted TODAY!
Valentine's Event – 15% off Valentine photo cards, classroom Valentines, and photo & stationery gifts on all orders; 20% off orders $120+ with code BEMINE2023. Valid 1/17-1/23. Includes classroom & photo Valntines, greeting cards, stationery & photo gifts.
Get 24 Free matching stickers with classroom Valentine purchase of $25+ with code STICKERS23. Valid 1/17-1/23.
FREE shipping & FREE returns every day on non-custom art with code SHIPFREE at Minted
Get 20% off + free shipping and 30% off holiday card orders at Minted by joining Minted More!
***Order classroom valentines by Sun 2/3 at 3pm PT with priority shipping for Fri 2/8 delivery

Valentine's Day Products from Minted
Here are a few other Valentine's Day products you can find from Minted.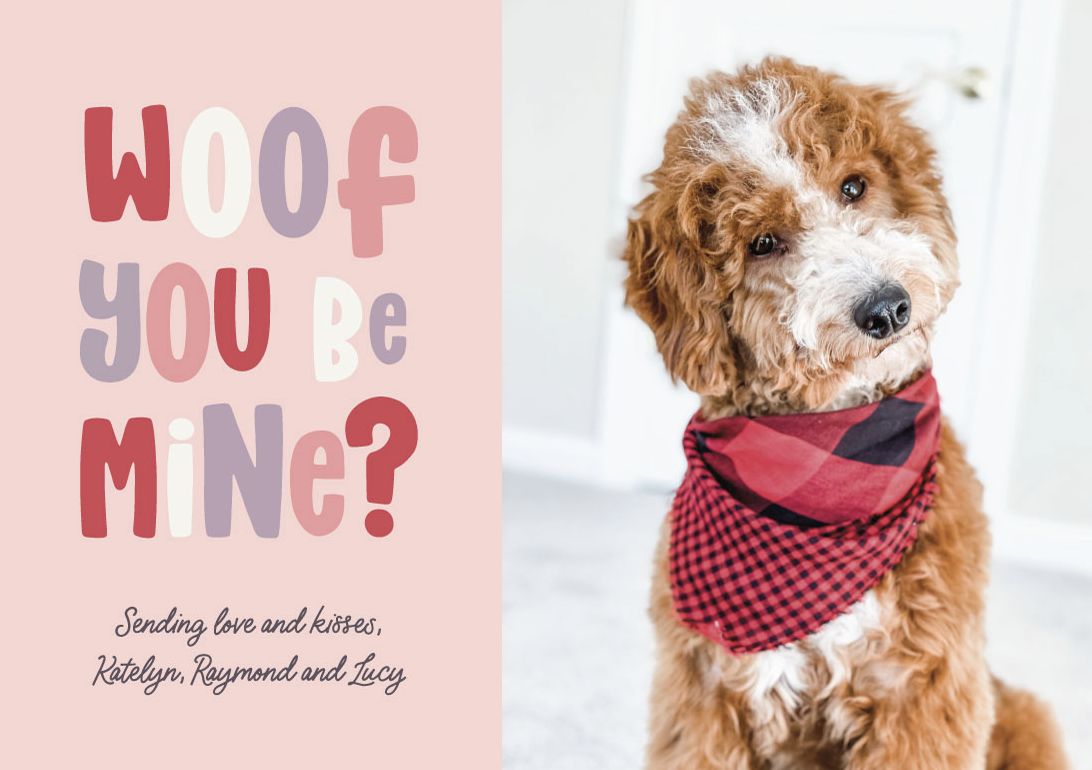 Don't forget to send your loved ones an adorable Valentine in the mail, too! Valentine's aren't just for school aged kids!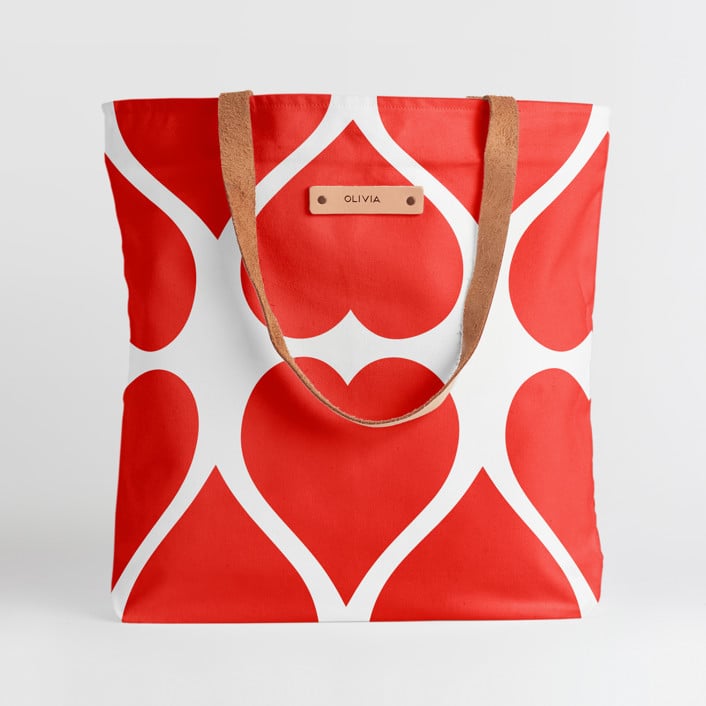 Here is an adorable bag that you can get personalized!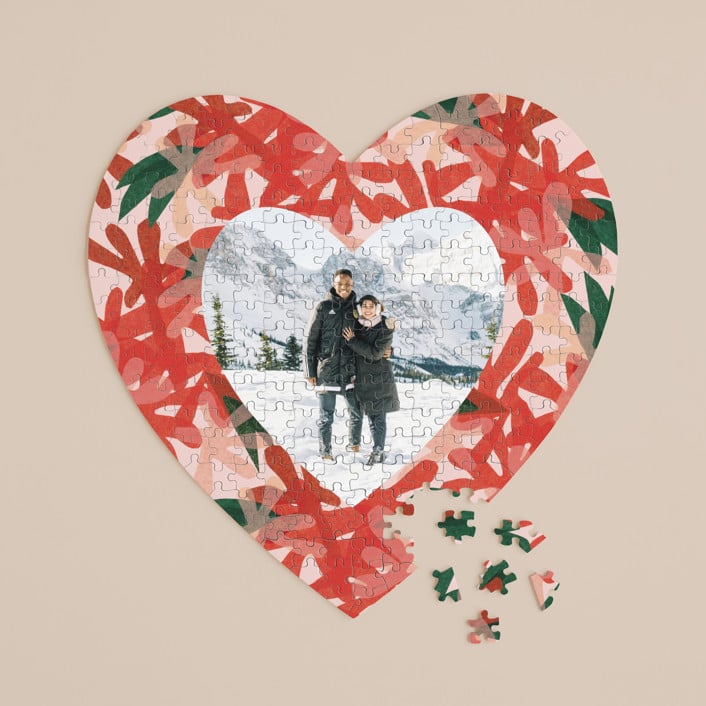 Don't forget to add a photo puzzle to your order! A fun gift idea for the puzzle lover in your life!
DIY Valentine's Day Cards
If you are looking for some DIY Valentine's Day Card options here are a few of my favorites.
Hope this roundup of classroom Valentines Cards from Minted helps you find the Valentine card of your dreams!
Don't forget to FOLLOW ME on Facebook, Pinterest, and Instagram, and subscribe to my email list!