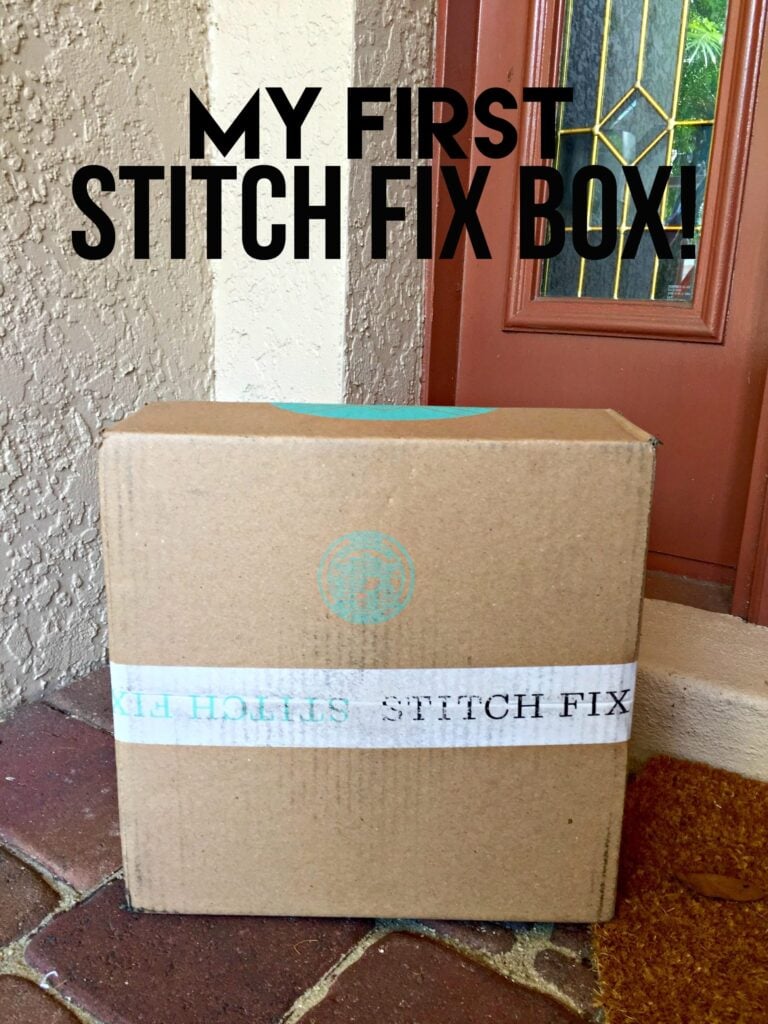 You guys, I've finally jumped on the Stitch Fix bandwagon! I know, I know… it only took me a few years. You see, when Stitch Fix first launch and became uber popular, I knew we were trying to conceive and didn't waste a single dime on new clothes for myself. Fast forward to a few months later and I was pregnant and buying maternity clothes. At the time, Stitch Fix did not have maternity clothes. Now, they have that option and I've had a friend who has tried it and she loved it! So, fast forward to over 3 years later and my inlaws bought me a gift certificate for me for my birthday and I finally tried it. And I LOVED my first box!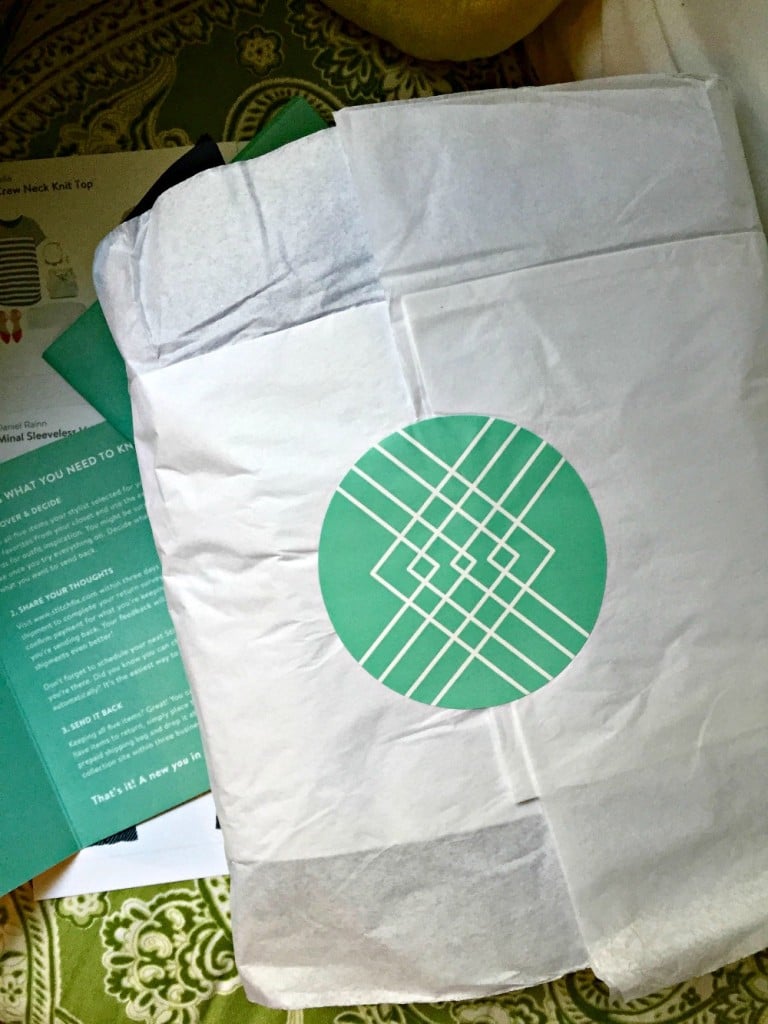 So, if you don't know about Stitch Fix, this is how it works. You answer a crazy amount of questions online, set your budget and then schedule your box. You don't have to shop around or spend countless hours scouring the racks and trying on clothes.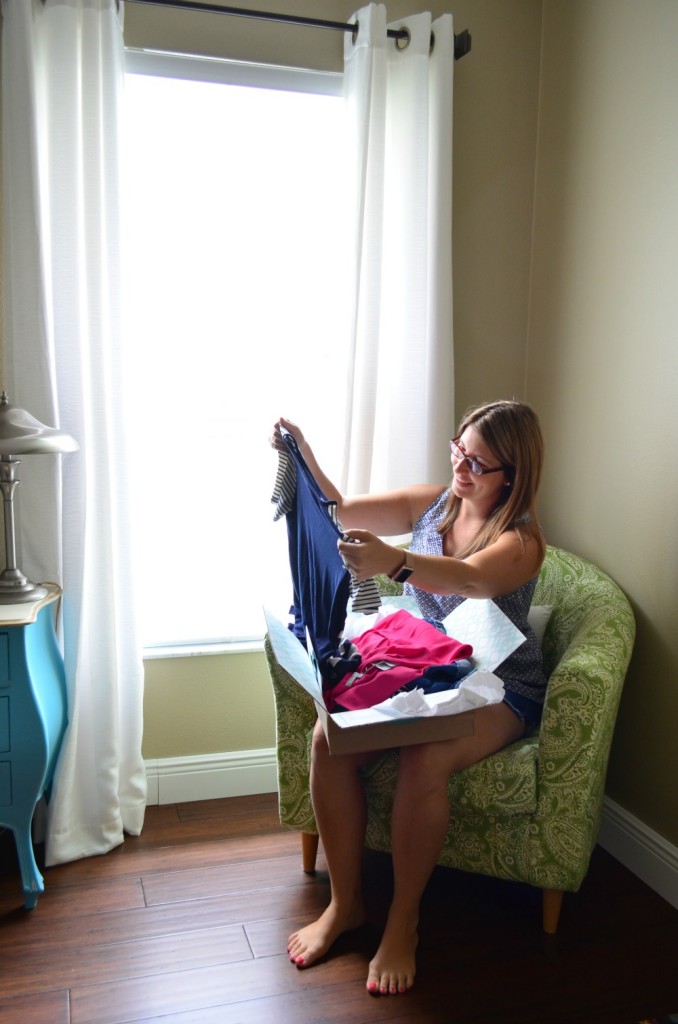 It get's delivered to your door step. This is ideal for a busy mom or maybe your kidless but work around the clock and travel a lot. Well, this is great for you too. You get your own stylist and if you want you can even start a Pinterest board. I did to give my stylist a little bit of a better idea of my style. I have NO fashion sense, so this is the best option for me. I am actually starting to look like a cool, well-put together mom!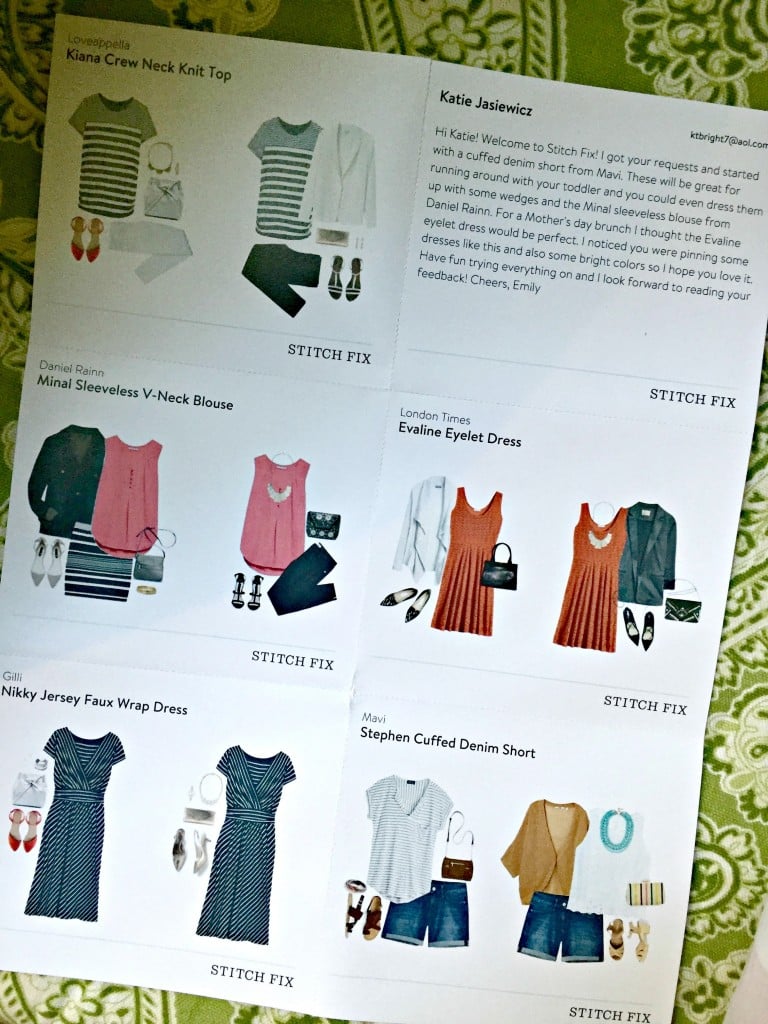 In each box, you receive a note from your stylus with photos of what they selected plus how to pair the clothes with accessories, shoes, pants/tops. It cost $20 to receive a box; however, as long as you purchase one item you receive that credit back towards your purchase!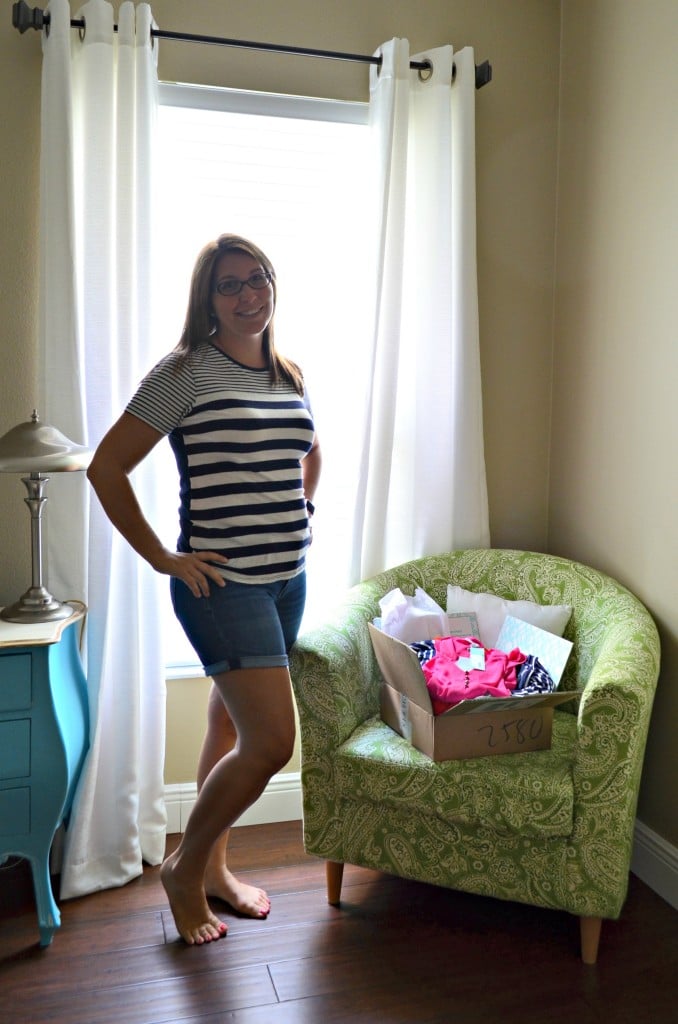 Kiana Crew Neck Knit Top w/ Stephen Cuffed Denim Short.
The first outfit I tried on from my box. I loved both instantly and knew I would keep them. *Side note, I've warn both a few times already and still look new. I will note that I put the shorts in the dryer and now they are a little tight, so that just means I need to work out a little more!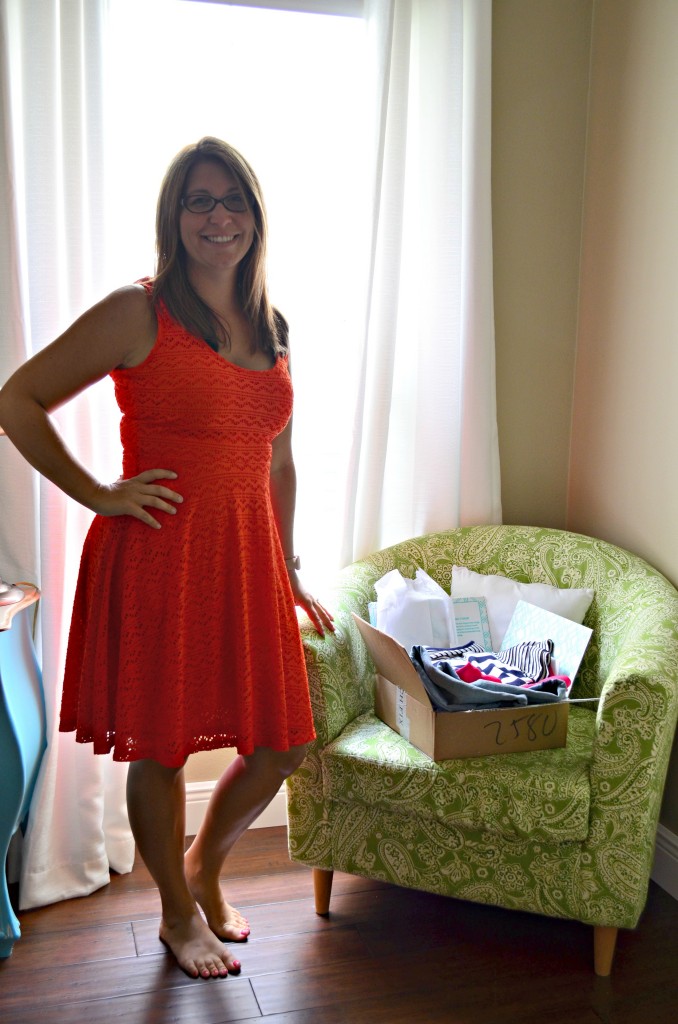 Evaline Eyelet Dress.
I requested a dress since I received my box before Mother's Day and wanted a dress for brunch. They sent me two! I had also been pinning eyelet dresses so that helped too. I loved this dress and the fit! It's a little more boobalicious than I would prefer, but I love it!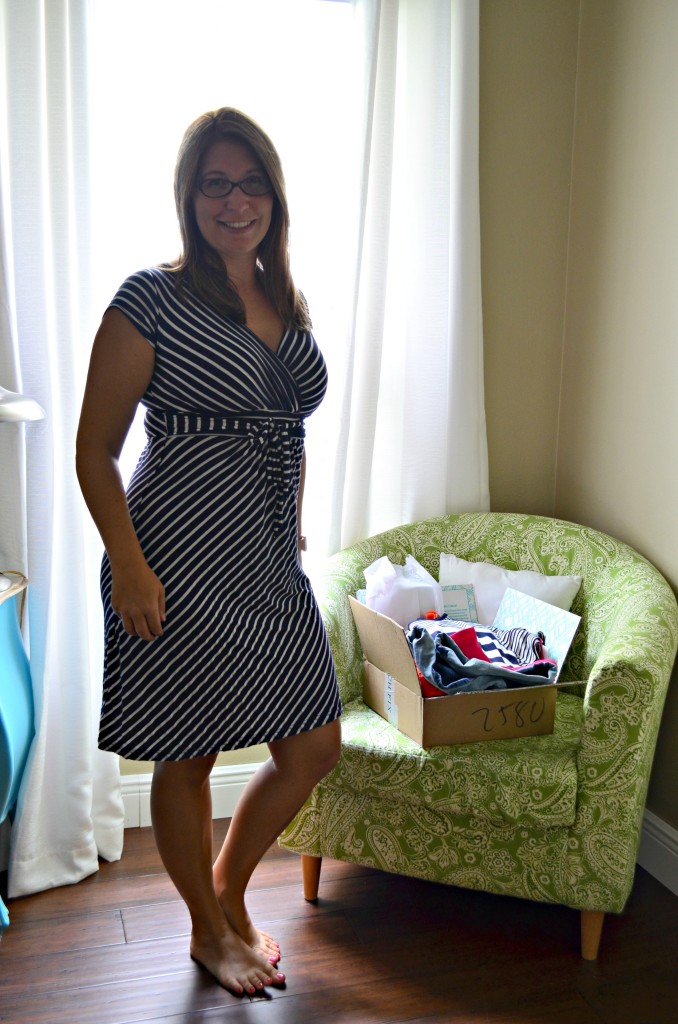 Nikky Jersey Faux Wrap Dress.
Wasn't sure if I would like this, and I LOVED it the minute I put it on! So incredibly comfortable. I do have to watch that I don't eat a lot or else I look like I could be 4-5 months pregnant. But other than that I love it. So I bought this too.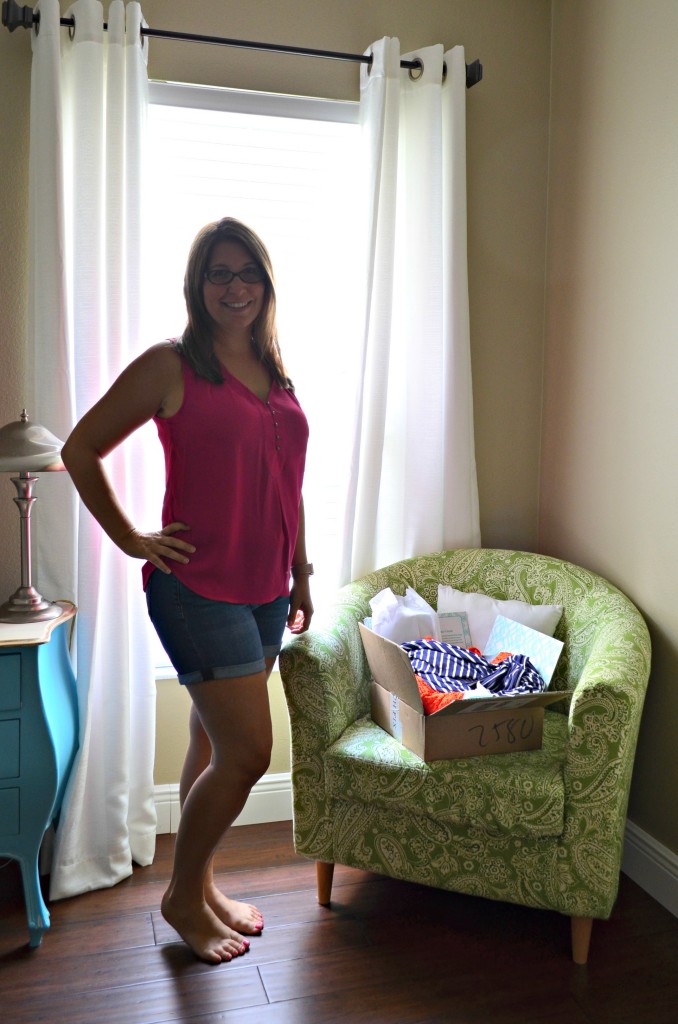 Minal Sleeveless V-Neck Blouse.
I'm going to be honest, I didn't love it when I first got it. But because you receive 25% off your entire order if you buy all 5 items I knew I needed to just get this top or else it was going to cost me more for just the 4 items. After taking photos with this top on and seeing how it fits on camera, I actually love it and can't wait to incorporate it into my wardrobe!
Overall, I was really happy with my box, and just got my other box in! Sadly, I don't have my last statement to tell me how much each piece was. I can tell you that I had a $100 gift card and with that plus my 25% off discount and my style credit discounted I paid $129 out of pocket for 5 high quality pieces. More than I would normally spend on myself but I liked it all. I'll share what I got in a few weeks, so I don't inundate you with Stitch Fixes! And plus, let's get real. I'm the furtherest from a fashion blogger. I need to go make some stuff and share it with you guys!
((Disclosure: there are affiliate links in this post. If you click on them I receive a credit to Stitch Fix!))