I'm sharing a wide-variety of NEW Iron-On vinyl that Cricut has just released including the much anticipated patterned Iron-On Vinyl and SportFlex Iron-On™!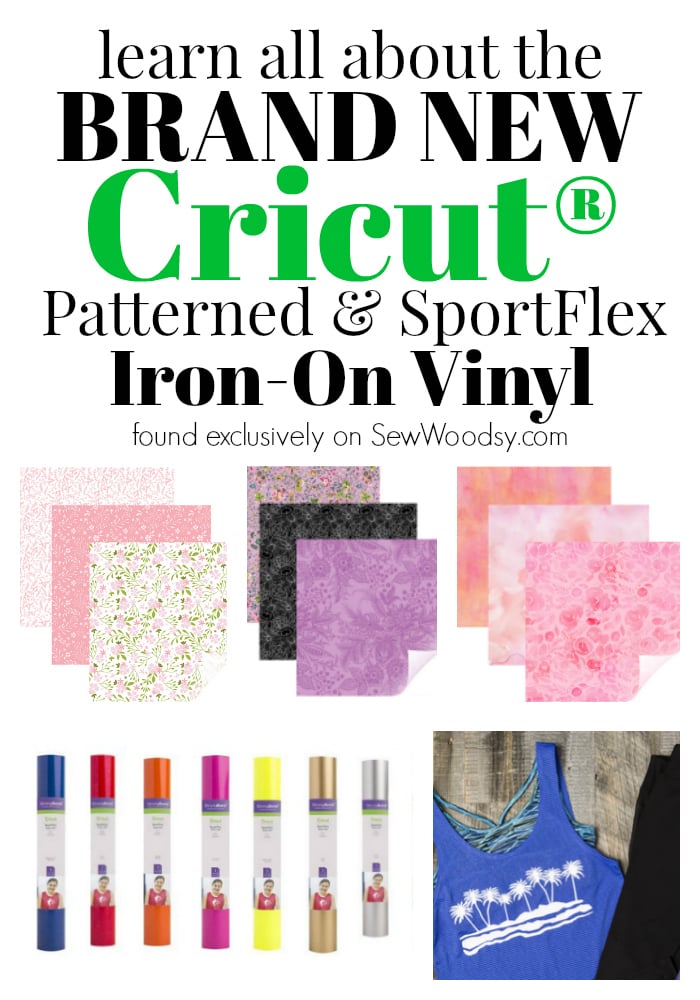 Woah–long time no blog post. I unintentionally took February off to focus on Reagan's First Birthday. I'm super excited to share her birthday party and first birthday photos on the blog this month. I also have some fun St. Patrick's Day shirts I whipped up yesterday and of course a few easy Easter crafts to do for your home and with the kiddos! But today I couldn't help but pop on and share the all new Patterned and SportsFlex Iron-On Vinyl made by Cricut! If you have been following along you know the one thing I love is making Iron-On Vinyl projects. I created an entire rack and station in my craft room dedicated to the product.
First, I'll start by sharing a few of my favorite new Patterned Iron-On Vinyl sample packs. Each pack comes with 3 (one pattern each) 12″ x 17″ inch sheets and retails on Cricut.com for $14.99-$17.99 depending on the design pack you pick. The Anna Griffin® and Natalie Malan® retail for $17.99. I'm not sure if the craft stores have them in stock yet or what the price point is at the craft stores.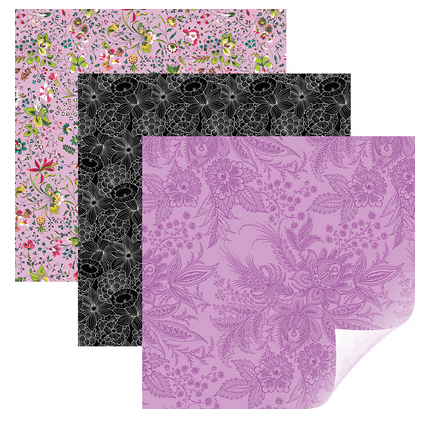 Cricut® Anna Griffin® Charlotte Patterned Iron-On Sampler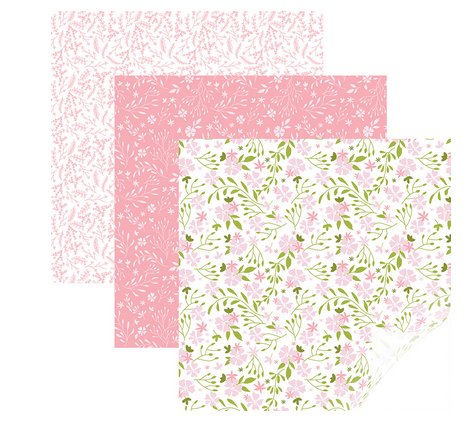 Cricut® In Bloom Pink Patterned Iron-On Sampler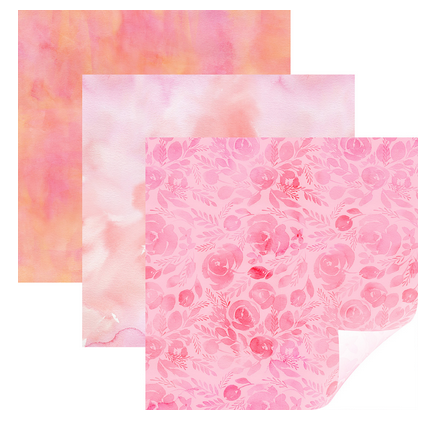 Cricut® Natalie Malan® Sunset Blossom Patterned Iron-On Sampler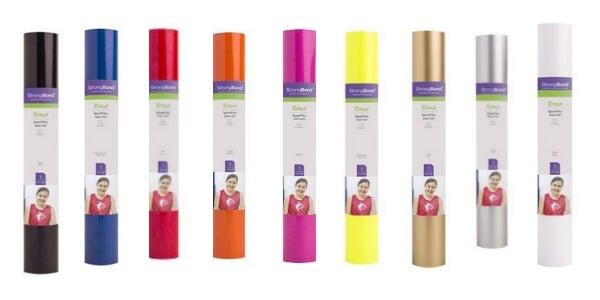 Next up, let's talk about the new SportFlex Iron-On™ Vinyl! You'll get winning iron-on results for activewear with these flexible, stretchable iron-on sheets. Great for tech fabrics like polyester and nylon. Never before were you able to iron on these types of materials! Trust me–I learned the hard way. Super excited for this new line.
Each roll comes with 1 sheet that measures 11.8" x 24"
Currently available in 9 colors: white, black, metallic gold, metallic silver, fuchsia, red, yellow, orange, and midnight blue!
Thin and lightweight to stretch and flex on activewear
Made for tech fabrics like polyester and nylon
Features the Cricut StrongBond™ Guarantee* for long-lasting results that stick
Easy to weed and apply; use your household iron or Cricut EasyPress™
If your a Cricut owner I hope your as excited as I am about the new addition to the Iron-On Vinyl family!
Disclaimer: There are affiliate links in this post. That means if you click on a link and purchase I will receive a small percentage of the sale at no additional cost to you.