I'm so excited to share with our readers something we have been working on behind the scenes since last year! We finally had our blog redesigned. The last time our blog was redesigned was back in 2013!!! It was so old outdated and did not reflect us! I'm over the moon with the new look–including a new fresh logo.
Sew Woodsy has definitely evolved since publishing our first blog post in 2010! Back then, we started it as a hobby, not thinking I would ever turn my hobby blog into a career. My friend Melissa, from Jelly Design Studios, helped me create the exact look I was hoping to share with our readers. As Sew Woodsy has evolved over time, so have the topics. Gone are the days that we mainly focus on heavy DIY home projects. Now, we mainly focus on craft projects with Cricut, family topics, our travels, and some home DIY projects.
Check out all our new features!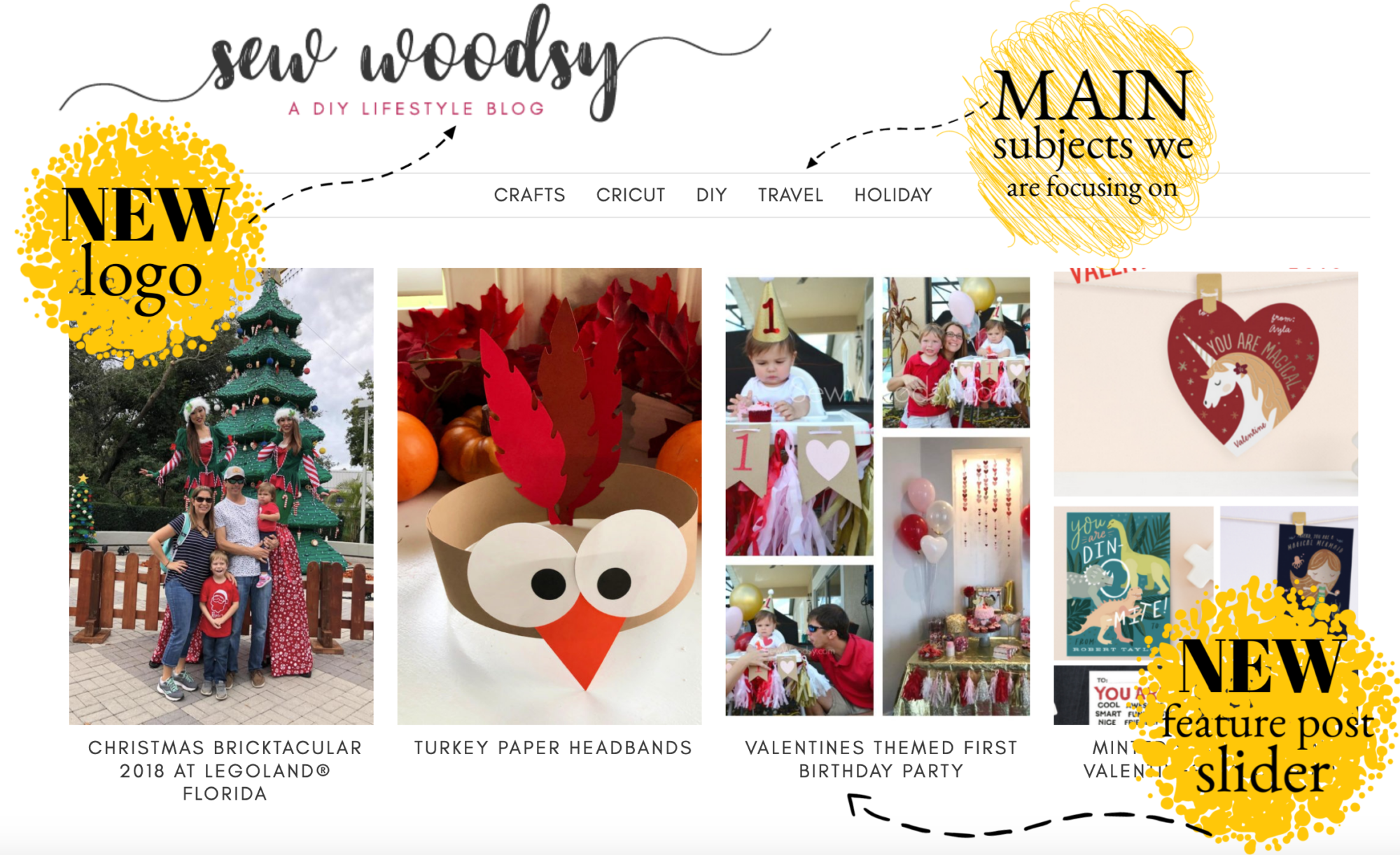 First, we will start with our new logo! I poled a bunch of friends and family members on Facebook and this was definitely the fan favorite!
We also have just 5 subjects on our homepage bar. These are the 5 subjects that seem to be searched most.
We also have a new feature post slider. My hopes is to update with current season featured blog post–it's an easy way to resurrect old blog post that might be lost.
More new features!
Next, you'll see snippets of our most recent blog post as you scroll down.
You can also still follow us on all our social media platforms and subscribe to our monthly newsletter! Which we will be starting back up again starting in March! It's been a long time, but we are excited to get it started back up again.
New Printable Download Feature!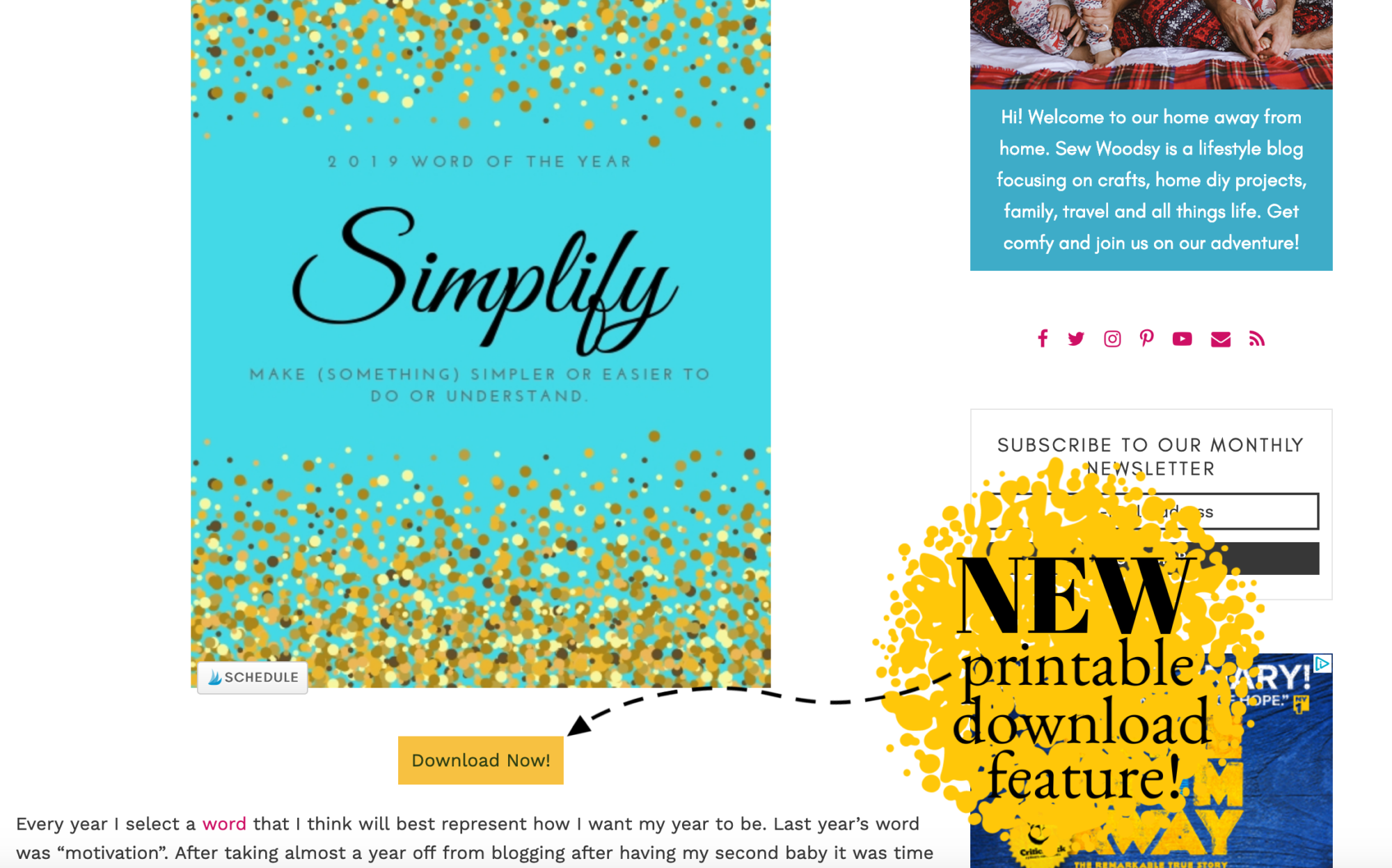 One of the new features that I'm most excited about with our blog redesign is the option to finally be able to download printable and SVG files. This now gives us so many more options on things we can offer our readers!

Let's Get Social!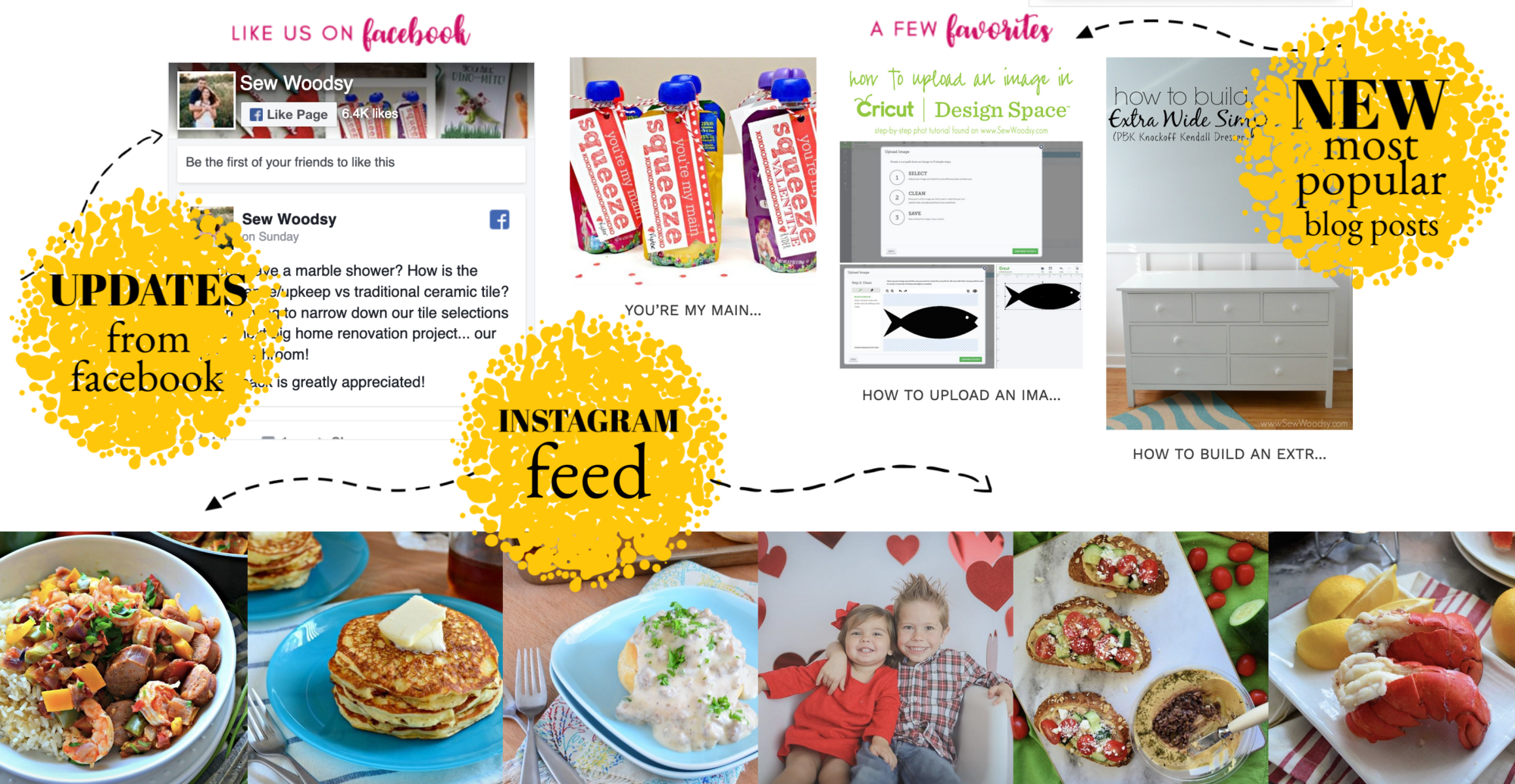 When you scroll to the bottom you'll find that you can see our Facebook feed. You also get to see our top 3 most popular post that readers are searching for.
Lastly, you get a glimpse at the Instagram feed. I have a joint Instagram account with my food blog Katie's Cucina; however, from time to time I share DIY/Craft/Family/Travel stuff!
I hope you love our new blog redesign as much as we do! A big thank you again to Melissa of Jelly Design Studios. If your a blogger and looking for a blog redesign she is fantastic. Very reasonably priced, has a great eye for design, and patient!