Two week's ago Mr. Woodsy surprised me with two very large spooky tree's! They were damaged and had been used on a play set many years back. He decided he would restore them (i.e., repaint them), and put them in our front yard. I agree'd to let him take them home, but to be honest I had very little faith that they would come out like they were originally painted. He bought a few tester paints, and started painting away… too my surprise (and I think his, too) they came out AWESOME!!! Way better than either of us had ever dreamed! Who knew he was an artist?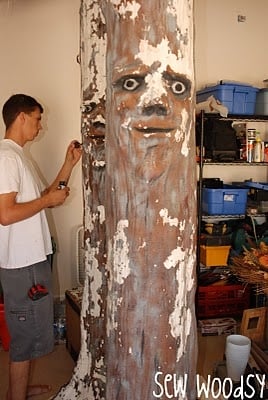 *testing paint colors.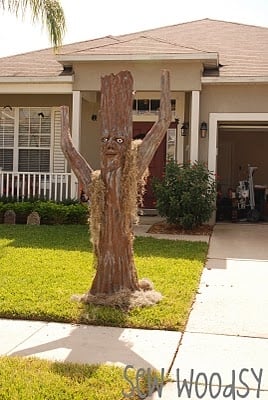 Mr Woodsy anchored the tree with a 2×4 in the ground, so that it wouldn't blow over.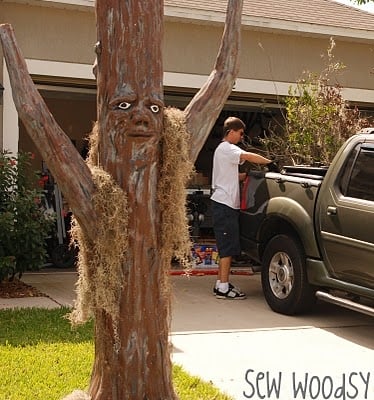 Mr. Woodsy went into the woods behind our house and picked up tons of moss and branches to fill the tree's with. *Free decorations–he's so resourceful!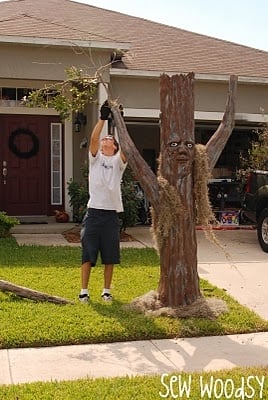 Adding some branches!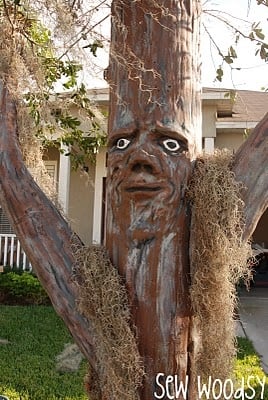 A close up of the finished product!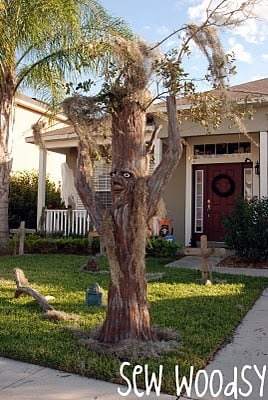 One of our spooky tree's in the "graveyard"!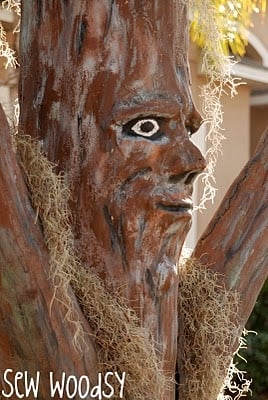 Look at the detail on the face!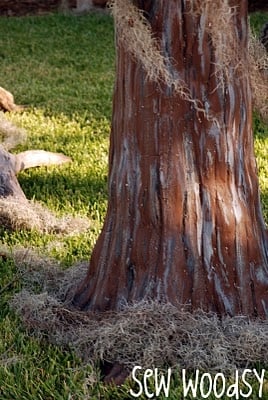 Love the way he put the moss around the bottom of the trunk!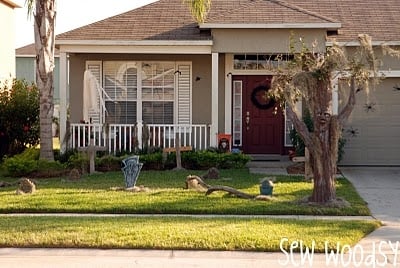 The front of our house! The other tree is on the other side of the drive way!