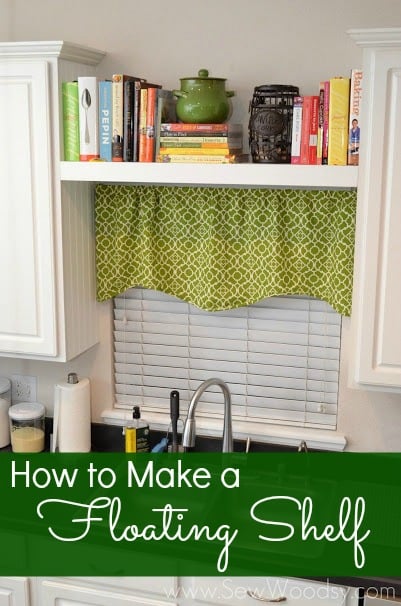 Today we are excited to share with you our first (official tutorial) video for Homes.com on how to make a floating shelf! This is something I've been wanting to tackle for a while. I always felt like the space above our kitchen window was under utilized. This is the year we are determined to get organized and build as much storage as possible.
So when we started brainstorming ideas of what to make for Homes.com we knew this would be a fantastic tutorial to show others how to build a floating shelf. This isn't your typical floating shelf. It's braced with two cabinets, but you still get the illusion of it floating. So watch our video and learn how you can create a floating shelf just like we did!
This was our first video tutorial and I didn't think to take any behind the scenes photos or during the process of us making the actual floating shelf.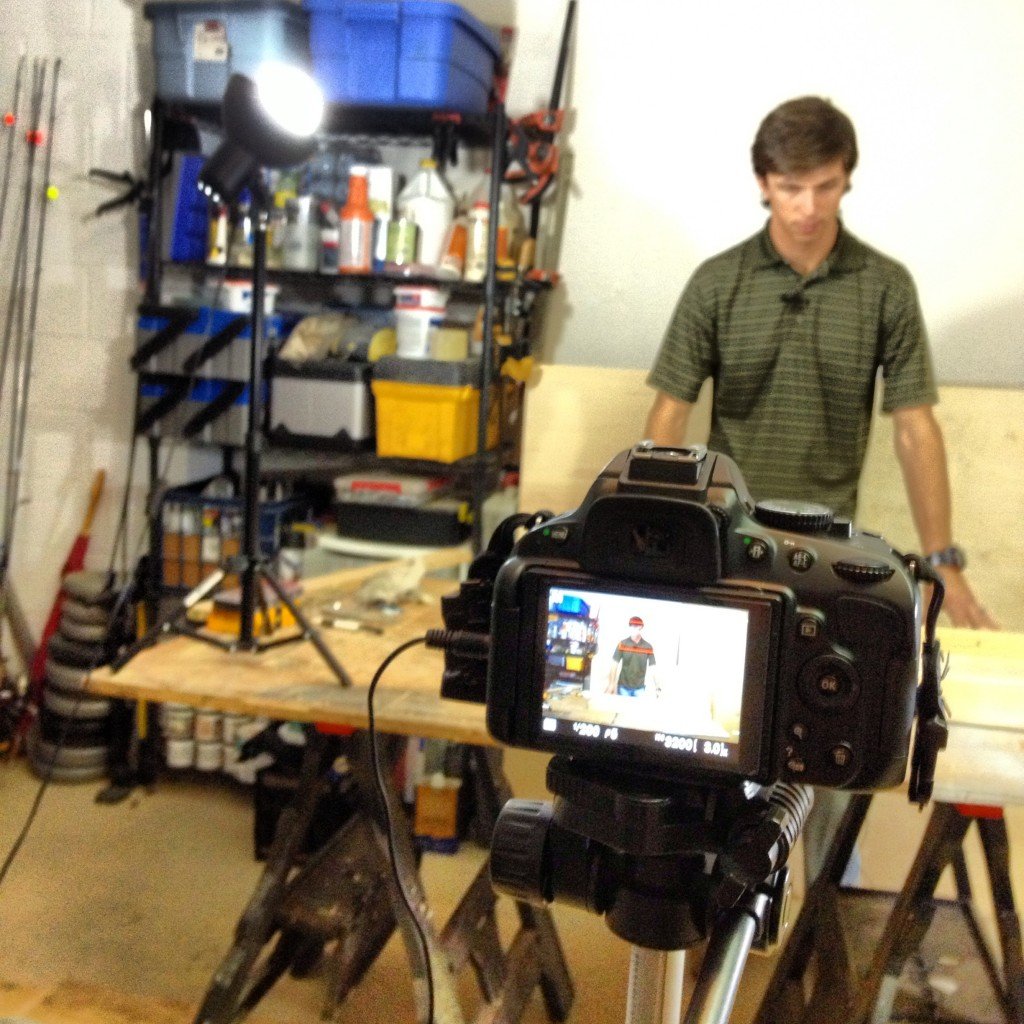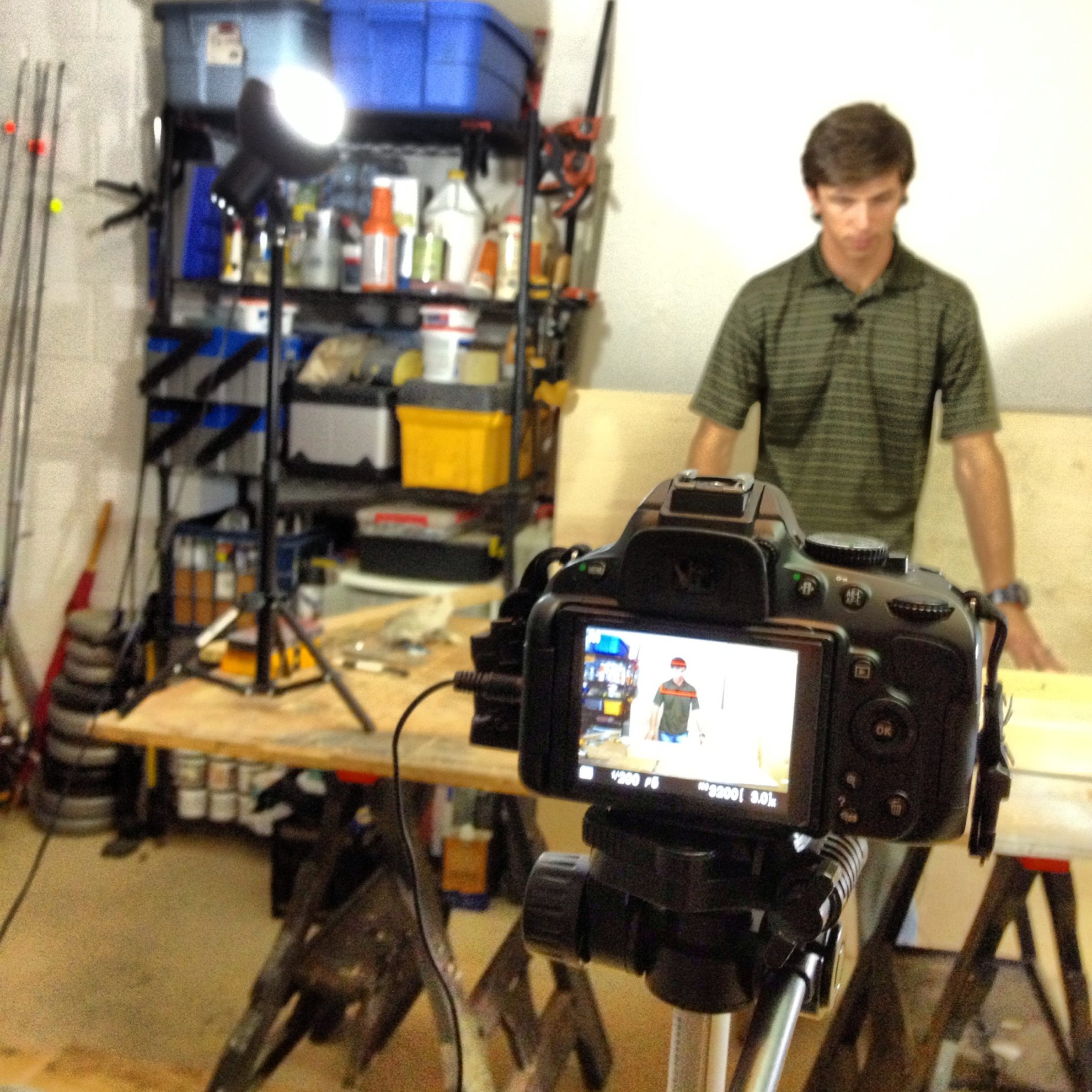 This was the only behind the scenes photo I have to share (and I shared it during our announcement post). But I do have a few extra beauty shots of my beautiful new floating shelf! I seriously love the fact that I can store most of my cookbooks in the kitchen!
So what do you think? Do you think you'd make a floating shelf, too?
Disclaimer: We have a working relationship with Homes.com and were compensated to create the video. As always all opinions are our own.