I was planning to share another video content series post with you today, but things changed when I found out yesterday afternoon that my  paper fish nursery decor was chosen in the top 10 for the first round of Cricut Design Space Star! Each month, Cricut is giving our teams a new theme and its up to us to come up with a new project.  They are in search of the next Cricut Design Space Star whose project will be featured in the Cricut Design Space! Our theme for July just so happened to be home decor, and my team chose a beach theme which fit in perfectly with the paper fish I created for Ryder's nursery before he was born!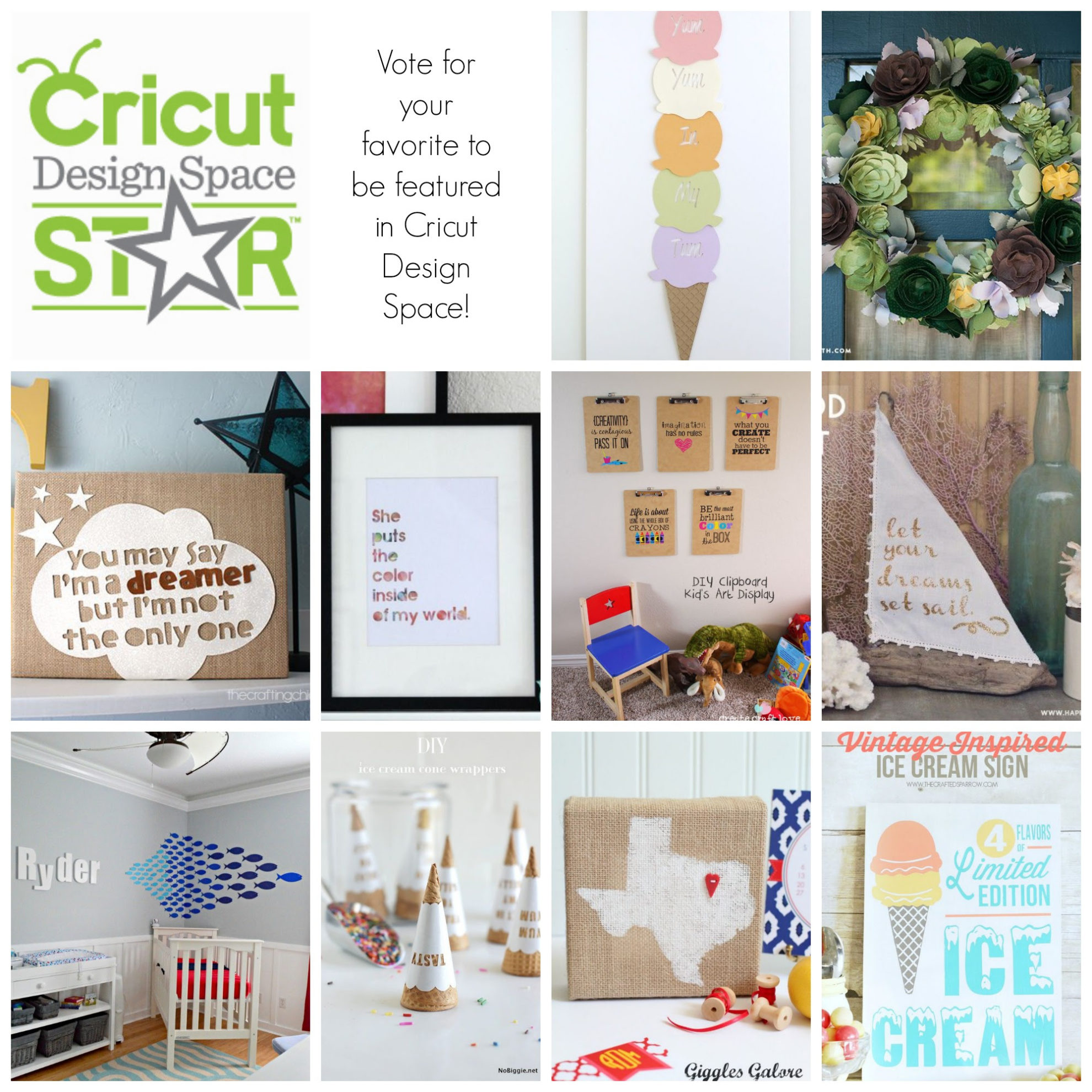 Low and behold we made it to the top 10!
Now, we need your help. We need you to go VOTE! And vote and vote, and share with your friends and family so that we can win this round. Because we made it to the top 10 we won $500! And if we place first then we will win $1,000 and if we make it to first place we are atomically entered into the grand prize of $10,000 and our project is then turned into a "Make It Now" project! Since I recently left my corporate job to take care of Ryder (and blog), this money would help us SOOOOO much. It would help pay for our health insurance, pay for our electric and water bill, put groceries on the table. You get the point. The money would not be wasted — it would be put to daily use!
Voting ends Monday, August 4th. Stay tuned on our Facebook page–we will let you know if we win *and remind you to vote!
Thank you everyone for the continuous support of Sew Woodsy!