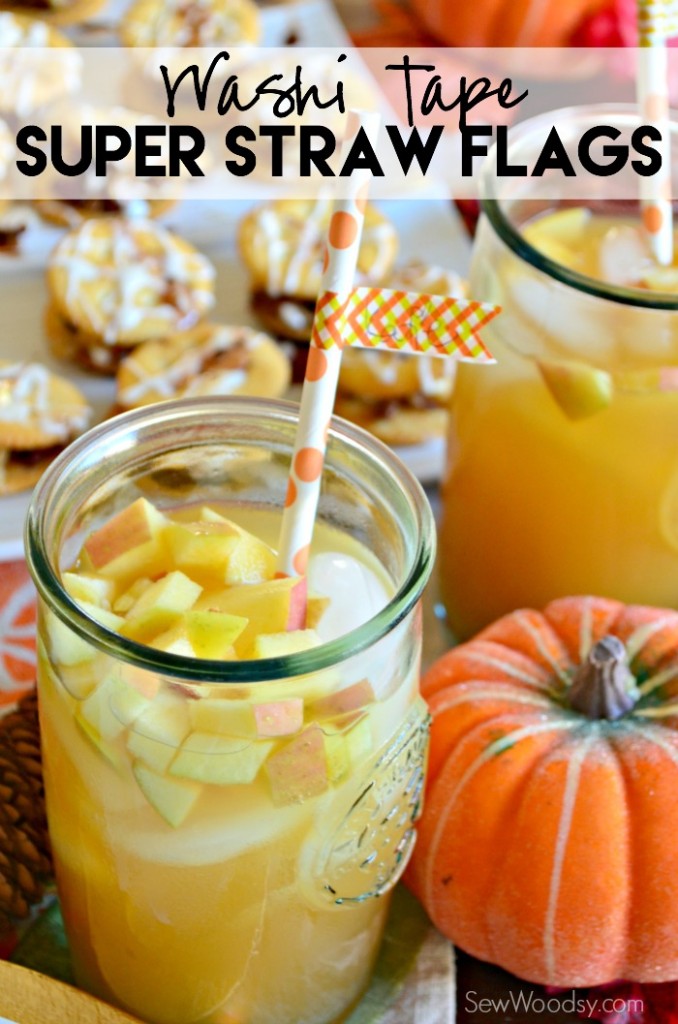 I'm so excited to share with you a very simple craft to make using wash tape! I LOVE washi tape. I've created quite a few projects on the blog using wash tape. For those who don't know what washi tape is it's a reposition-able paper tape.  It's super versatile and can stick on most surfaces. Fun fact… I have over 100+ rolls of washi tape. I only know this because when I was packing up my craft room a few months ago I counted every roll. And then realized I might have a problem.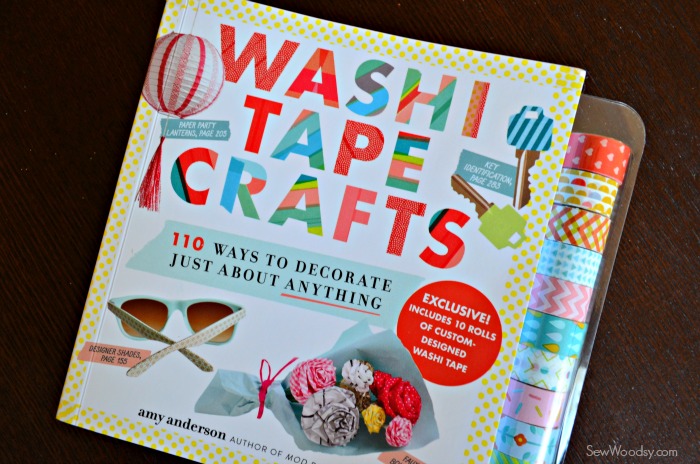 I'm excited to share with you today that my good friend Amy Anderson published a new book last month. Here new book is: Washi Tape Crafts: 110 Ways to Decorate Just About Anything and published by Workman.
Fun, removable, and remarkably easy to use, washi tape is endlessly versatile. Use it to design coasters, create faux wallpaper, and brighten up a chair – or gussy up a Halloween pumpkin, make fluttery feather napkin rings for Thanksgiving, or craft a modern Menorah or jolly Yuletide candles. You can even use it to fashion a clutch, make a statement ring, or add unforgettable flair to your bike! The only washi tape craft book for the whole family that's packaged with the tape itself—ten rolls of tape (18 feet each) in custom-designed patterns made especially for this book—Washi Tape Crafts is a complete kit at an outstanding value that's packed full of 110 amazing projects that include everything from one-of-a-kind gifts to home decor to jewelry to holidays and celebrations. All you have to do is peel, stick, and create!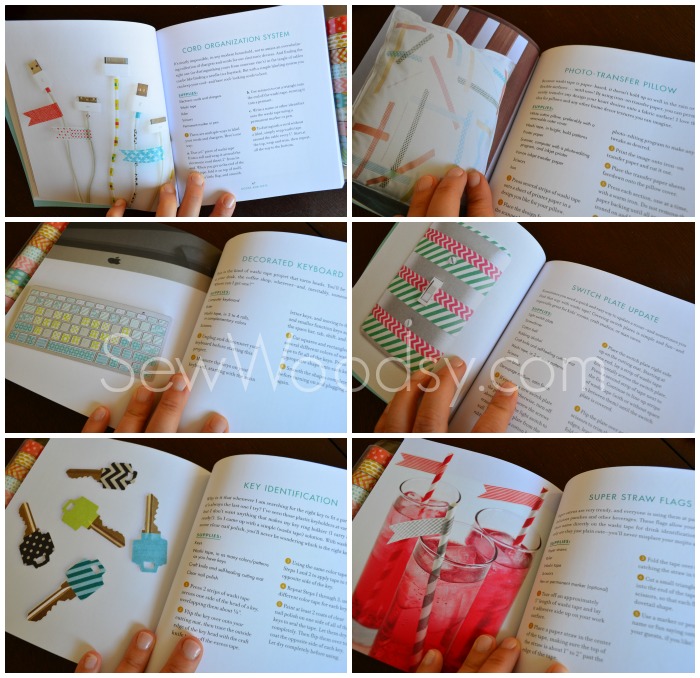 Here are just some of the fun washi tape project ideas you can find in her new book. I've been doing the key identification thing for years now  (but have never blogged about it). I loved the super straw flags so much that I had to share with our readers today. Seriously it takes just a few minutes and is perfect for the upcoming holiday party season!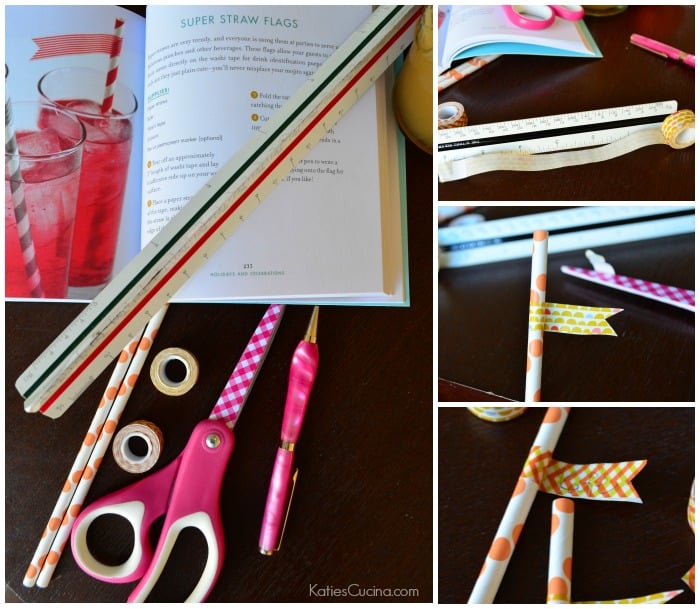 You'll need a ruler, paper straws, washi tape, scissors, and a pen or marker.
Measure a piece of washi tape to be around 5-inches long.
Wrap the tape around the straw.
Cut a triangle at the end of the flag.
Write a name on it and your done!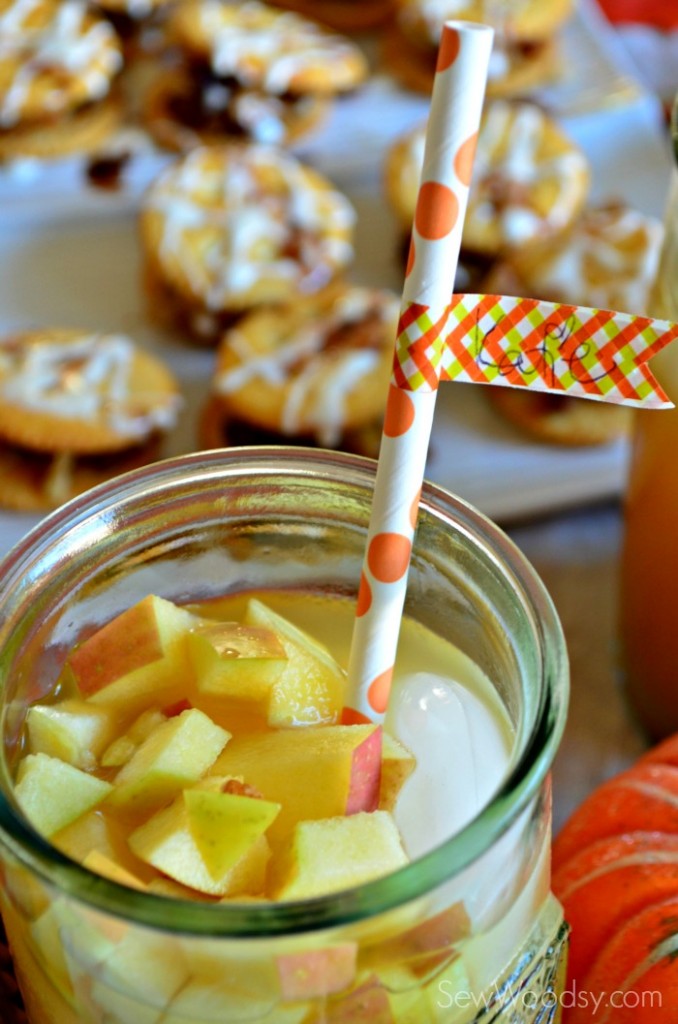 You can change up the washi tape designs too!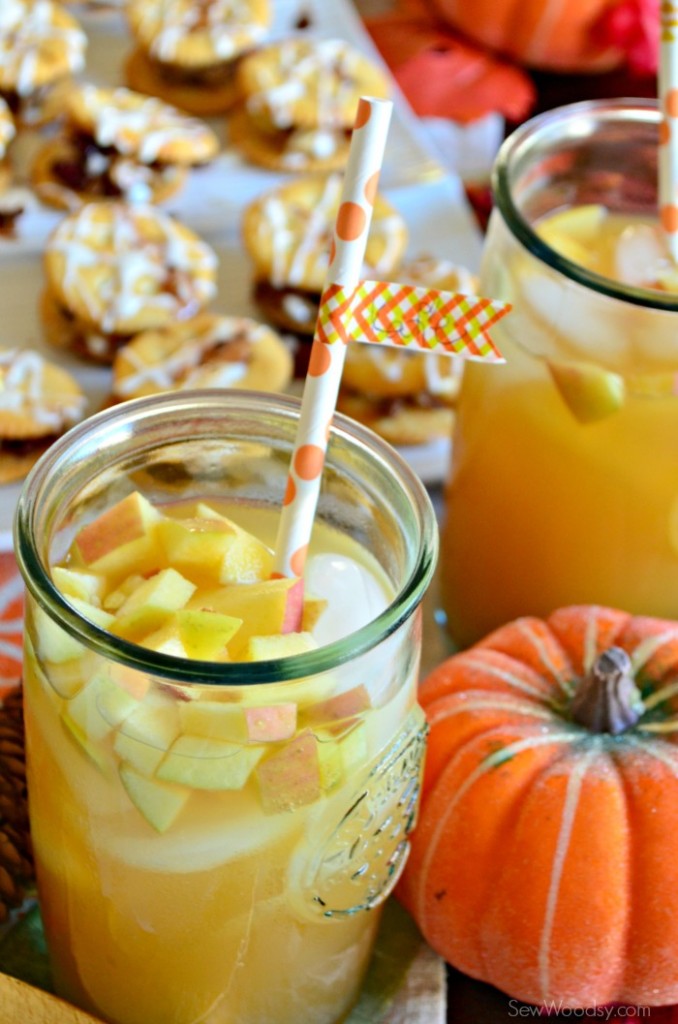 This is my apple cider sangria, I'll be sharing the recipe on Katie's Cucina next week! Stay tuned!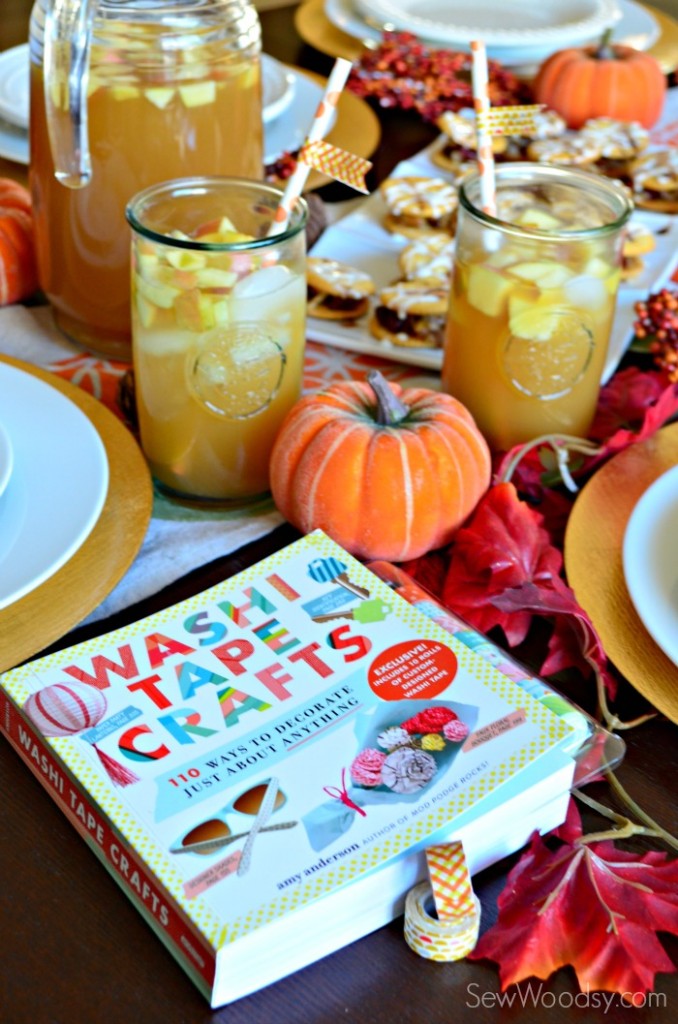 If your looking for a gift for the crafter in your life this holiday season, I highly suggest you buy them a copy of Washi Tape Crafts. So many great ideas that range from beginner to advanced crafter.
Disclosure: I was provided a copy of the book to review. As always all opinions are my own. There are affiliate links in this post–if you purchase from them I'll receive a small percentage from the sale.