Happy Wednesday! I had a super busy weekend playing hostess with the mostess! I co-hosted my best friend's bridal shower and bachelorette party a few hours away from where we lived. So not only did I have to have everything complete the day prior I had to lug everything up and pray I didn't forget anything. I must say that without Mr. Woodsy's help I would have never gotten everything finish. I'm so happy he's not afraid to pick up a hot glue gun and pitch in! We had a great weekend, and it gave Mr. Woodsy and I a chance to get away for the weekend and enjoy life (without not one project to complete)! Yesterday, I posted about the Burlap Wrapped Mason Jars I made for the shower, and I plan to post about the amazing sugar scrub I made for all the guest to take home a long with a few other details from the party. We kept it pretty simple since my best friend is definitely a simple kind of gal!
My lack of sleep from this past weekend has really thrown me off, and with that being said my poor blogs have taken a beaten for it. So without further ado (no I did not forget) here are our favorite links from last week's link party!
These curtains look store bought! I would have never known they were sewn! You must take a look at all the projects for The Reading Nook Project–they are all amazing!
Kindle Cover from homework
This is by far the most genius idea ever. I wonder if I can whip up one of these for Mr. Woodsy's birthday that is less than a week away?
I'm in love with this idea. Super simple and inexpensive yet makes a big impact! Heck I want to make one for Mr. Woodsy & I and we've been married almost 4 years!
Dreaming Summer Lake from Rustic Living
I love this color and this revamp from old to new!
Silhouette Lamp Shade from A Fish Who Likes Flowers
This is pretty darn cool and I love the whisky bottle they used for the lamp base!
Reader's Choice:
Look how cute these earrings are!
Ok…I can't wait to see what great project every links up this week– let's party!
This week's link party is sponsored by Pick Your Plum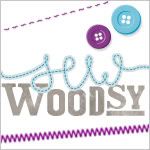 Rules for link party:
1. Be a follower of Sew Woodsy (GFC, RSS, Email)
2. Display our button somewhere on your blog.
3. Make sure our link is to your specific post not your mail URL.
4. Get social and visit a few projects!
Disclaimer: Entering into this link party gives Sew Woodsy the rights to blog/Facebook/Tweet about and feature your blog post linked to the party.