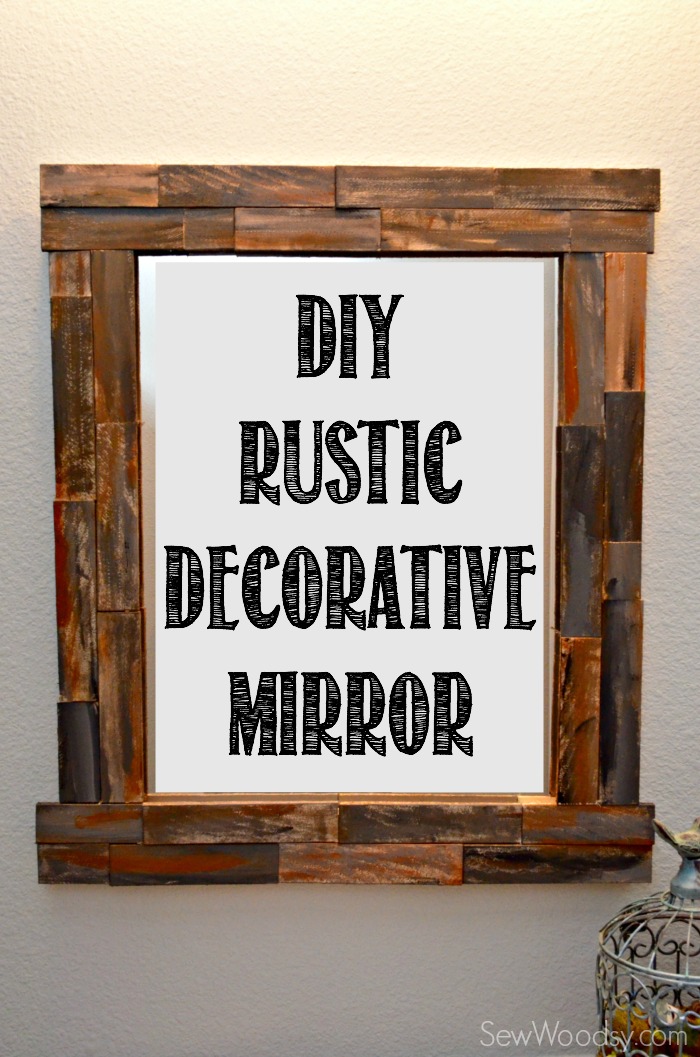 I'm excited to share with you a pretty cool DIY project today. I was contacted by our local Habitat Greater Orlando ReStore to create something "new" in honor of Earth Day coming up. Make sure you scroll down because there are 3 other projects to check out from my fellow Central Florida DIY bloggers. Jon and I are always transforming old items and making them new again. We've shared how to upcycle and upholster a chair, a bench, and a media stand to name a few.  We love giving items a fresh new look and boy did I do that with my DIY Rustic Decorative Mirror.
In case you aren't familiar with the Habitat for Humanity ReStores… The Habitat Greater Orlando ReStore offers a variety of products for DIY projects – from household goods to home décor and furniture. The store also accepts donations of these gently used goods. All proceeds support Habitat's mission of providing affordable homes for families in need. In 2013, more than 1,396, 800 pounds – or 28 fully loaded dump trucks – of usable household items were diverted from Central Florida landfills because of donated goods.
I had my fierce little helper with me the day I visited my local ReStore. Not only did we pick up supplies for today's project, but we also found some children's books and a helmet for Ryder! They have a wide variety of items at the ReStore, not just DIY supplies. Think food, diapers, some clothing. The sky is the limit as to what they have!
Now, let's get on to the project. I worked on this project over the course of a day. However, had I had uninterrupted time (huh, what's that) I would have had this start to finish completed in less than 2 hours tops.
Share and Enjoy