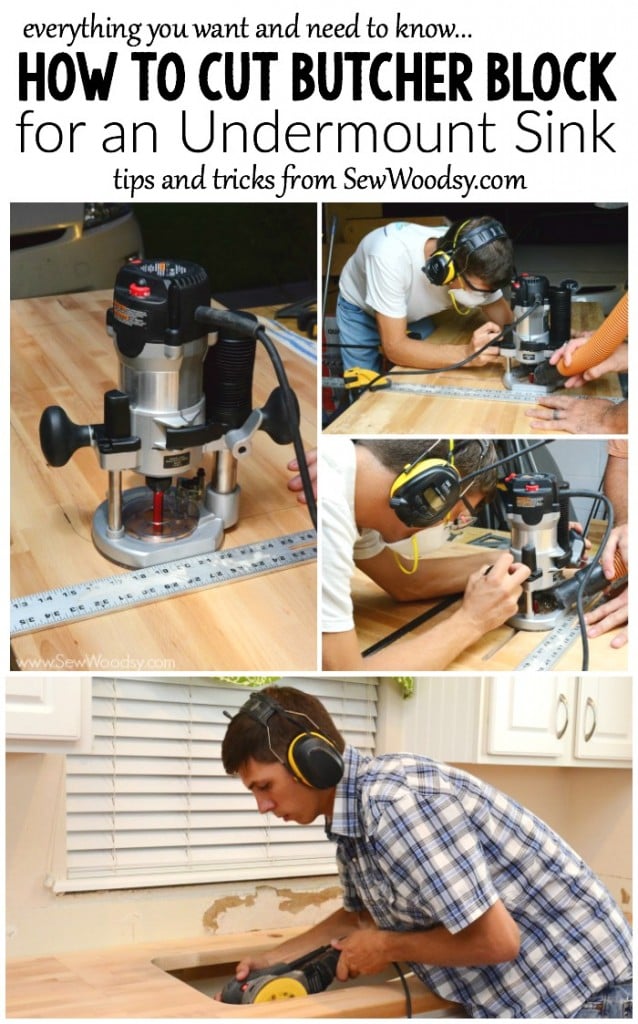 One of my goals for 2015 is to finish sharing our kitchen that we re-did in 2013! It's been over a year and a half since we revamped our kitchen. As most of you know, our kitchen wasn't in bad shape, it just wasn't what we liked. We kept the guts of the kitchen; the cabinets and appliances and removed the formica countertops, installed a new deep sink and amazing Moen MotionSence faucet, and tiled the back splash. We also added some extra cabinet space.
Today, we are sharing a few of the tips and tricks we found useful when we installed our butcher block countertops. We also created a quick video to show the process of cutting out the hole for the sink. Talk about pressure! One mess up and it could have been very costly!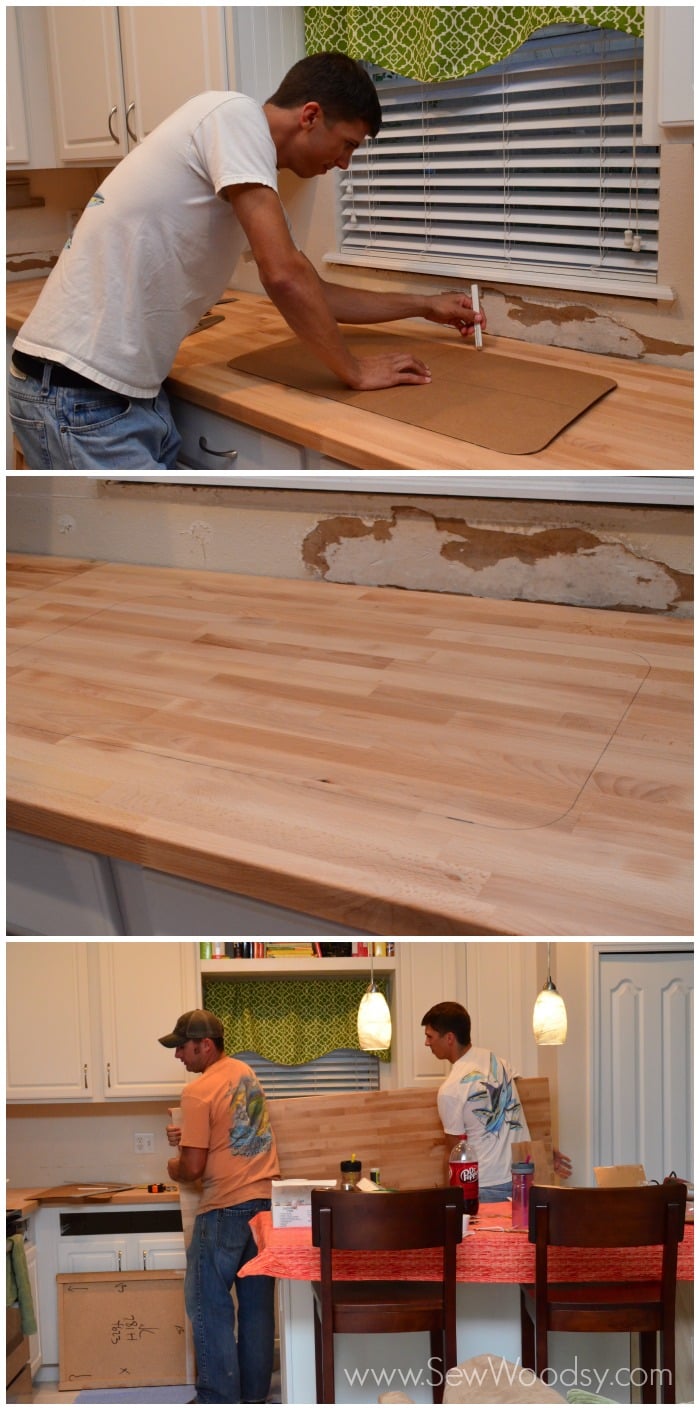 Jon laid out the countertops and then used the sink template that came with our Moen sink and traced the template exactly where we wanted our sink cut.  Make sure you account for your front edge and enough space to mount the faucet. The template will not show you this. You'll also want to make sure you sink is centered with the cabinet under neath so it won't interfere with the cabinet.
Our friend, John, came over to help during the process. Since at the time I was 12-ish weeks pregnant and was too sick to move (and I wasn't aloud to pick up anything heavy)!  [Continue reading]
Share and Enjoy