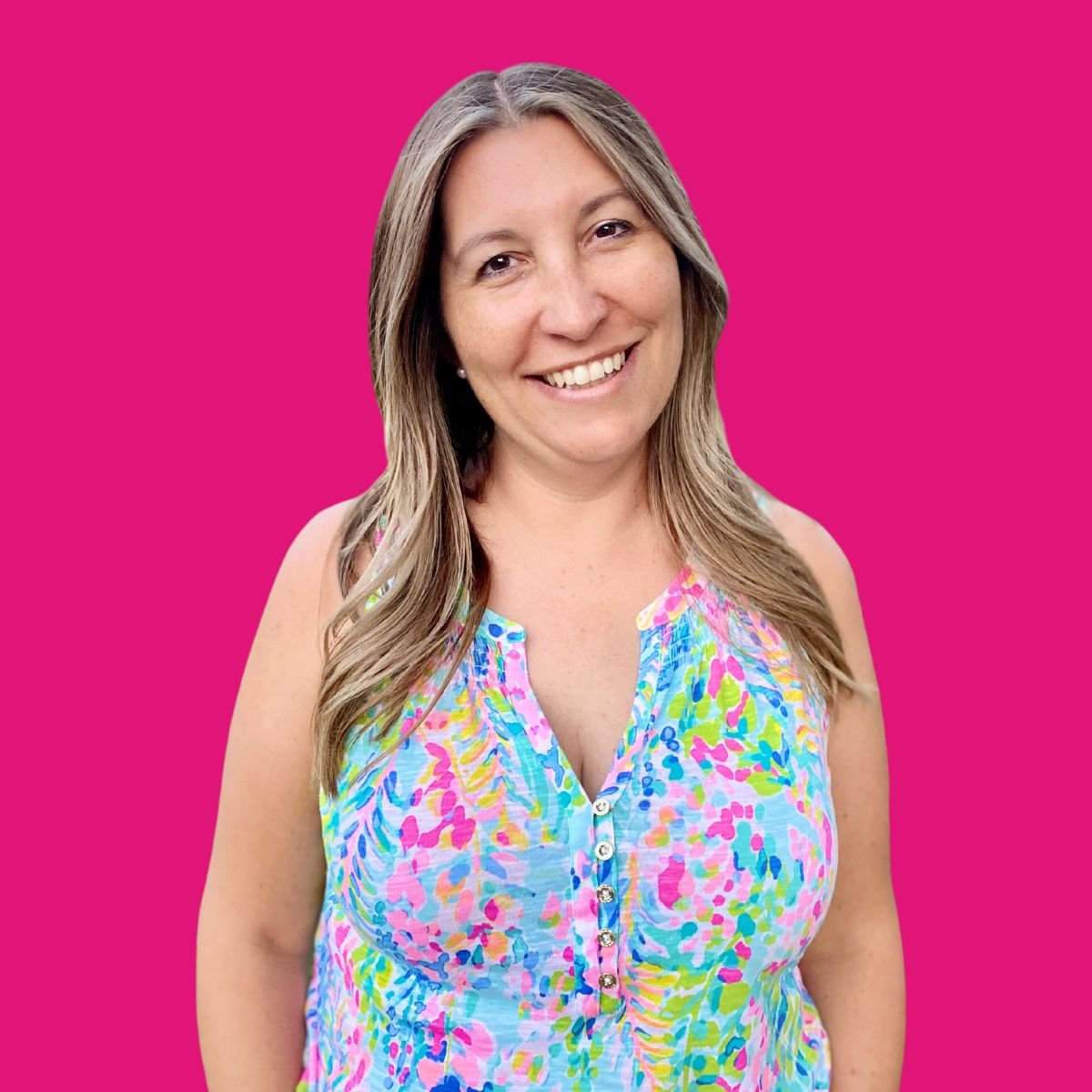 My name is Katie Jasiewicz, the author and owner of Sew Woodsy.
I'm a busy mom of two children who loves to craft on the go! My mission is to create easy-to-make craft & DIY home projects anyone can make. Let's unleash your creativity, one project at a time.
How Sew Woodsy Started
During the summer of 2010, my husband and I purchased our first home. We didn't have much money, but had a passion for DIY projects. We were on a mission to make our builder grade home look custom on a shoe string budget.
The spark that ignited our blogging journey was born out of a simple desire. Friends and family, curious about our ongoing projects, were a constant presence, seeking updates on our latest endeavors. Realizing that our passion could be a source of inspiration for others, we hatched the idea to create a DIY blog. Our aim was clear: regular updates on our projects, a treasure trove of tutorials, and a platform to share innovative ideas for enhancing homes, all while fostering a sense of togetherness and creativity.
Our aspiration was straightforward yet profound – to empower others to transform their living spaces into personalized havens, all without breaking the bank. We envisioned a space where anyone could access affordable and accessible ways to infuse their homes with character and warmth, turning a house into a true sanctuary.
As the years flowed by, life took its course. The arrival of our children and the acquisition of a construction business reshaped the focus of our blog, Sew Woodsy. Gradually, it evolved into a canvas where I predominantly share crafts, select home DIY projects, tales of our travels, and free downloadable printables.
While my husband no longer joins me on this blogging adventure, our past DIY projects are still available for the world to get inspiration from, and the essence of our beginnings continues to inspire every post. Our story, once centered around two DIY enthusiasts, now flourishes as a testament to growth, adaptability, and the ever-changing tapestry of life.
---
About the Author
Katie is a former corporate marketing professional who saw that she could turn this "hobby blog" of hers into a full-fledged business. After having her son in 2014 she made the giant leap to blog full time. Katie is also the author and owner of Katie's Cucina, a recipe blog where she shares her love for cooking and family recipes. When she's not cooking—you'll find her crafting. She's always enjoyed crafting and creating for her family and friends and loves sharing it with her readers too.
Katie is also a long time Cricut user (back when the Cricut had the Cricut Personal before it became all digital). Katie has harnessed her love for the brand and products and has continued a long-time partnership with them since 2013. If you have a Cricut question she is the girl to ask. You'll always find her creating new custom shirts for her kids. Cricut Iron-On Vinyl is her absolute favorite medium to work with.
Some of Katie's favorite projects have included: recovering the Ikea Tullsta chair, No-Sew Dinosaur Costume, and How to Host a Baby Shower at Work.
Featured On

Sew Woodsy has been featured on countryliving.com, ana-white.com, and thepioneerwoman.com to name just some of the many places you can find past and current work.
New to Sew Woodsy?
If your new to Sew Woodsy I hope you'll stay a little while and feel comfortable visiting whenever you want.
If your looking for a specific kind of Cricut project you can check out the Cricut tab.
If you like to travel check out my travel tab. I share a variety of family friendly and adult only travel post.
Are you a brand or PR professional looking to work with me? Feel free to email me at SewWoodsy@gmail.com
You can receive every blog post via email. I also send out a free biweekly newsletter that gives craft, DIY, and family-friendly tips and insight into what might be happening on the blog. Feel free to sign-up here.
If you have questions or just want to keep in touch feel free to follow me on social media; Facebook, Twitter, Pinterest, YouTube, and Instagram. Make sure you sign up for my free weekly newsletter. You can always email me at: SewWoodsy@gmail.com