Learn how to make a DIY Personalized Santa T-Shirt using your Cricut Maker, Cricut BrightPad, and Cricut EasyPress in under 30 minutes!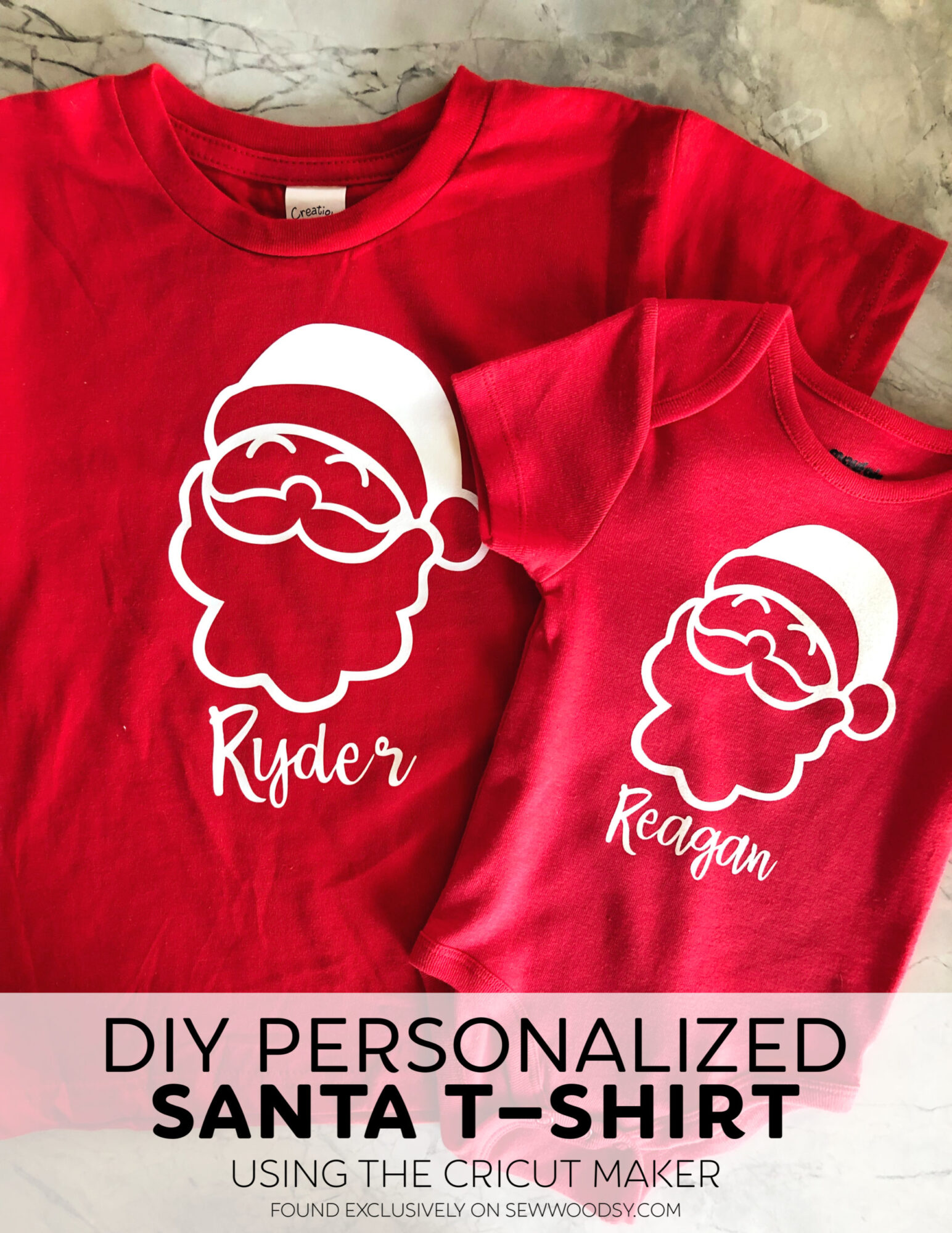 My number one use for my Cricut Maker is to make t-shirts! I absolutely LOVE making shirts, and I make my children shirts for just about every holiday! I just can't help myself. Every year I make at least 1 personalized Christmas themed shirt. This year, I choose a silhouette of Santa and I absolutely love them! I've also made them for friends who just had babies, as well. They make for the perfect festive gift or treat for your child to wear!
We were invited to LEGOLAND Florida's Christmas Bricktacular at the beginning of the month. As soon as I got the invite, I knew they would wear these shirts! For once, I was ahead of myself and made these shirts before Thanksgiving.
Supplies to make a DIY Personalized Santa T-Shirt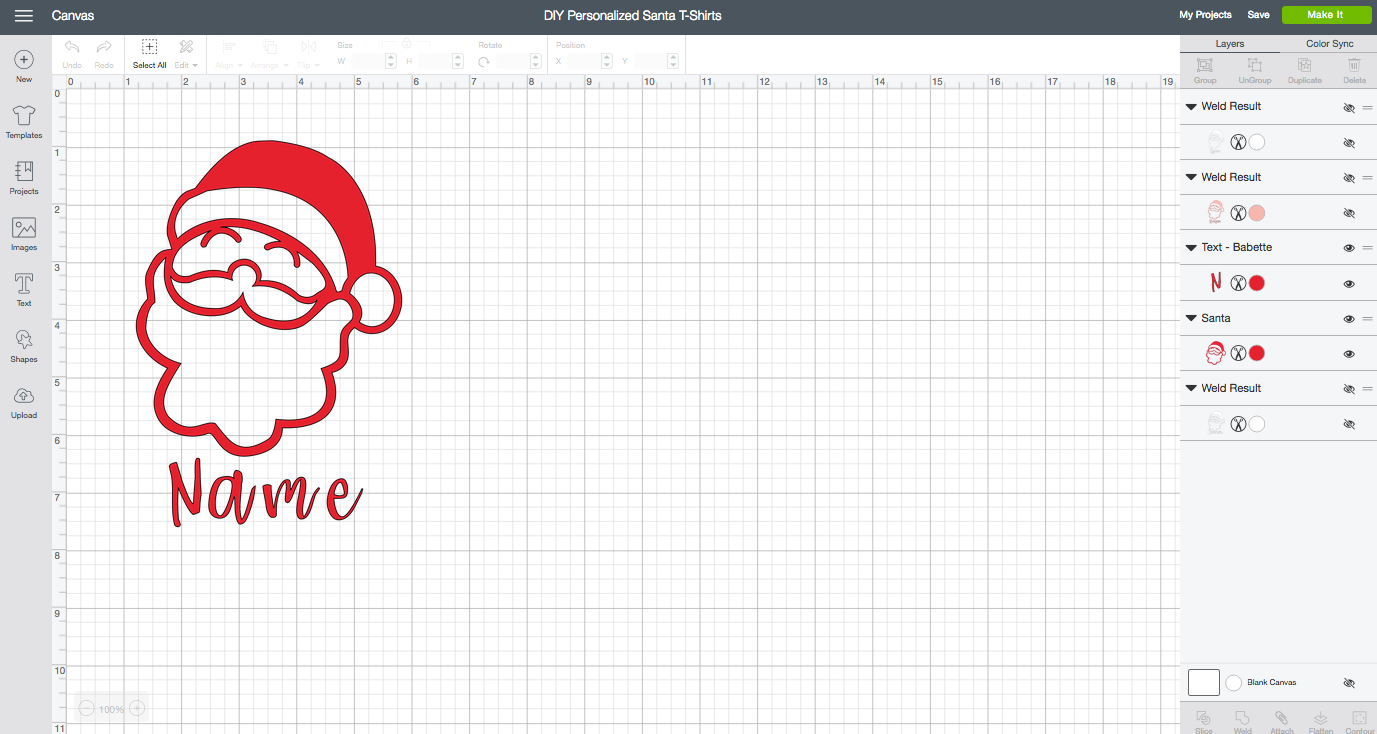 First up, you'll want to open the DIY Personalized Santa T-Shirt File on Cricut Design Space. Then, click on what reads "name" and type in the name you want on the shirt. Next, "ungroup" the letters and move each letter to touch one another. Once you have your letters together select all the letters, then select "attach" then "weld". That will give you the fluent cursive look you want!
Pro Tip: if you want the name centered with the image and don't want to have to worry about trying to guess when it's time to iron on you can just select both image and text. Then, select "attach" and both the name and santa will cut as one image.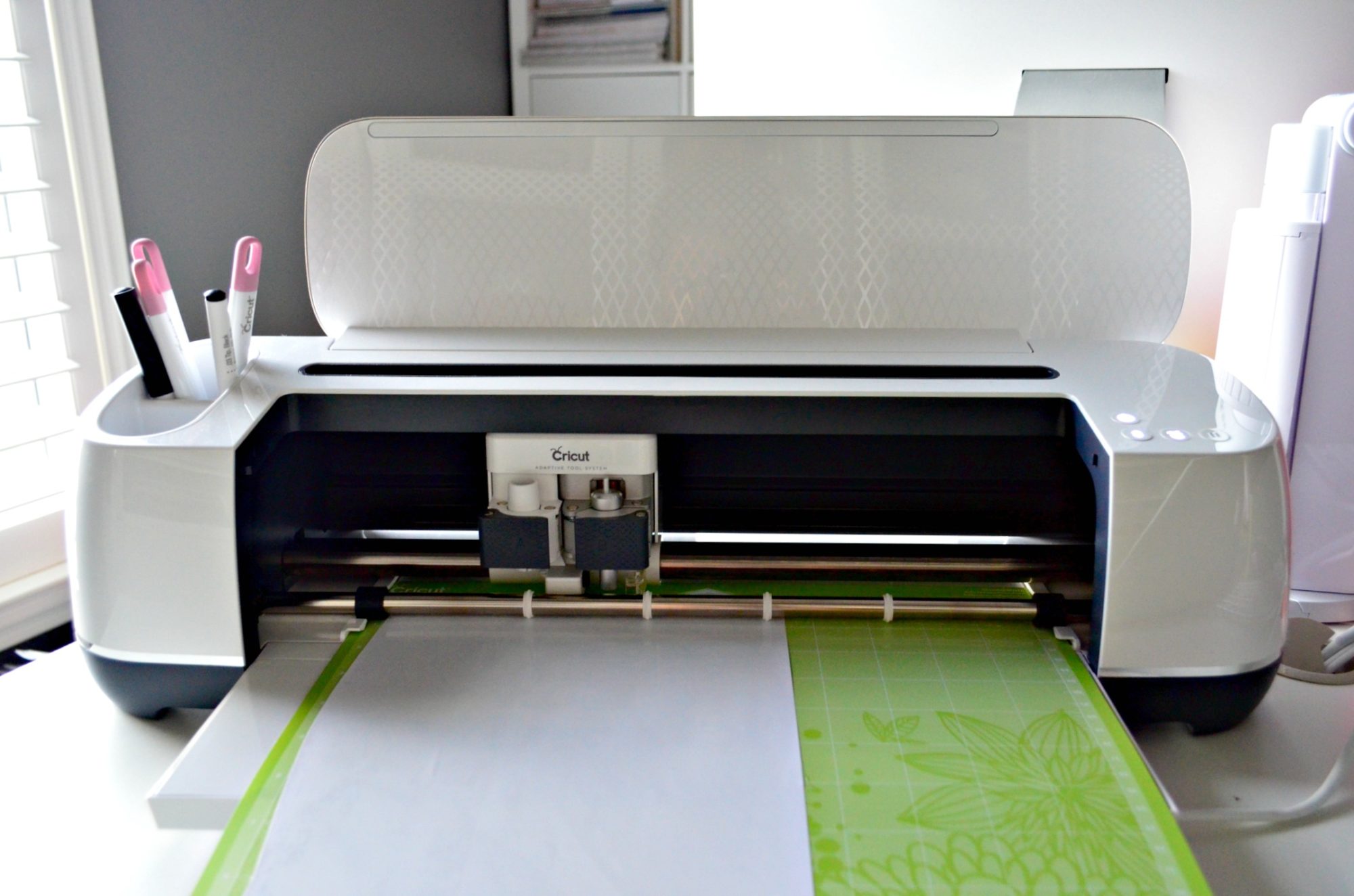 Next, it's time to cut on your Cricut Maker. Make sure you mirror your image before cutting. Select "Iron On-Vinyl" and cut!
Once your design is cut, it's time to weed! Grab your Cricut BrightPad and Cricut Tools.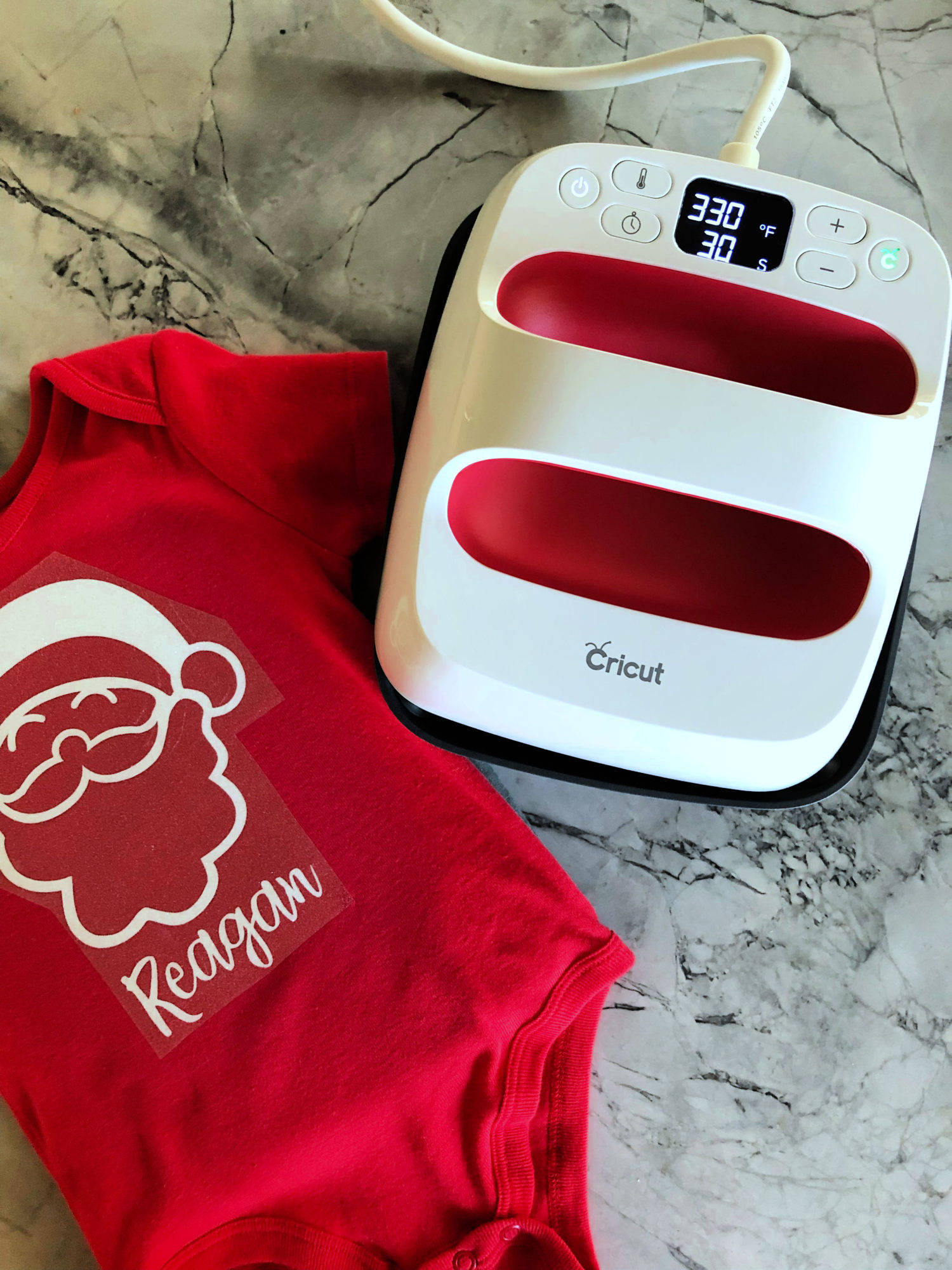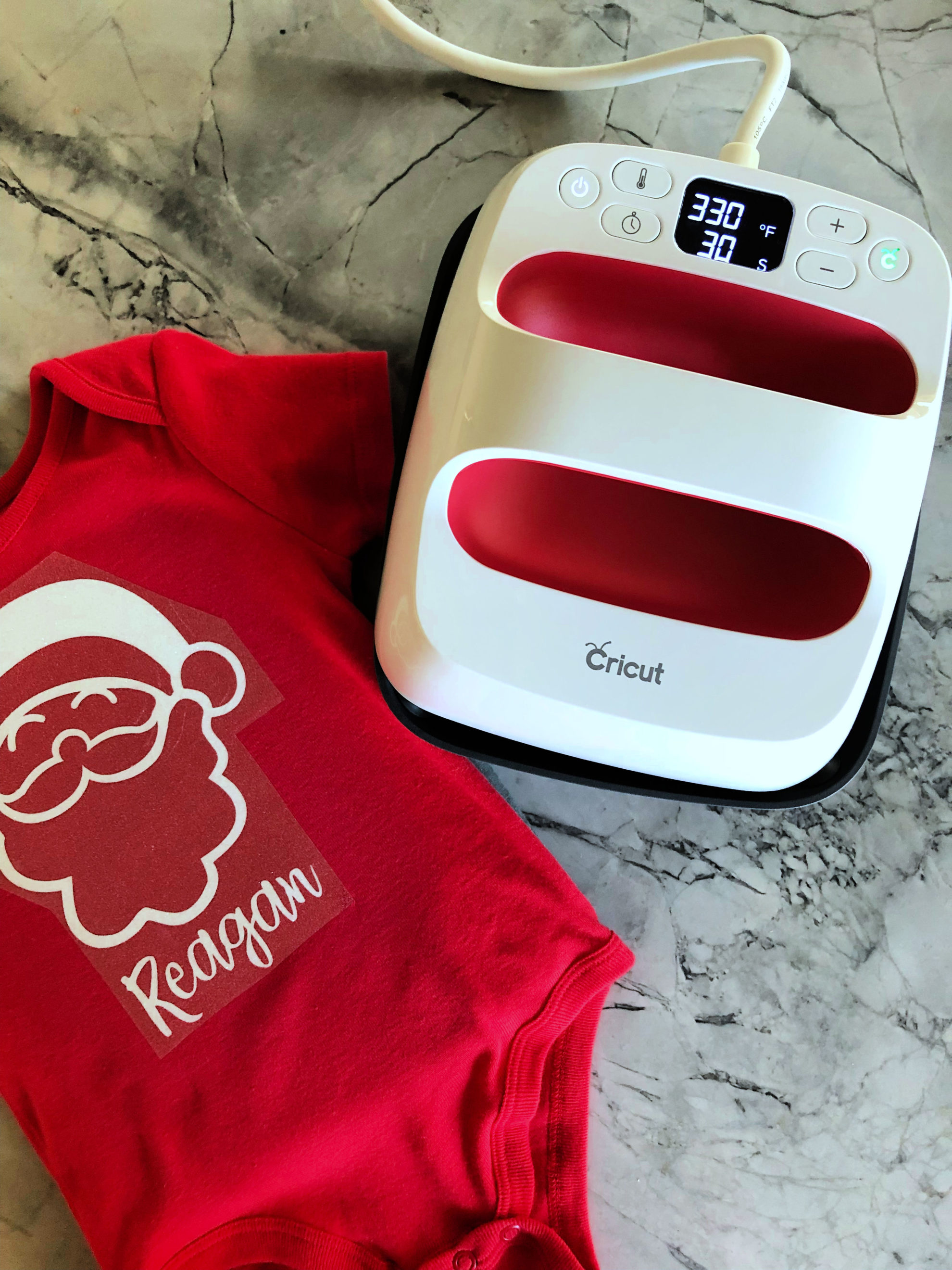 Next up, it's time to fire up the Cricut EasyPress 2 6×7.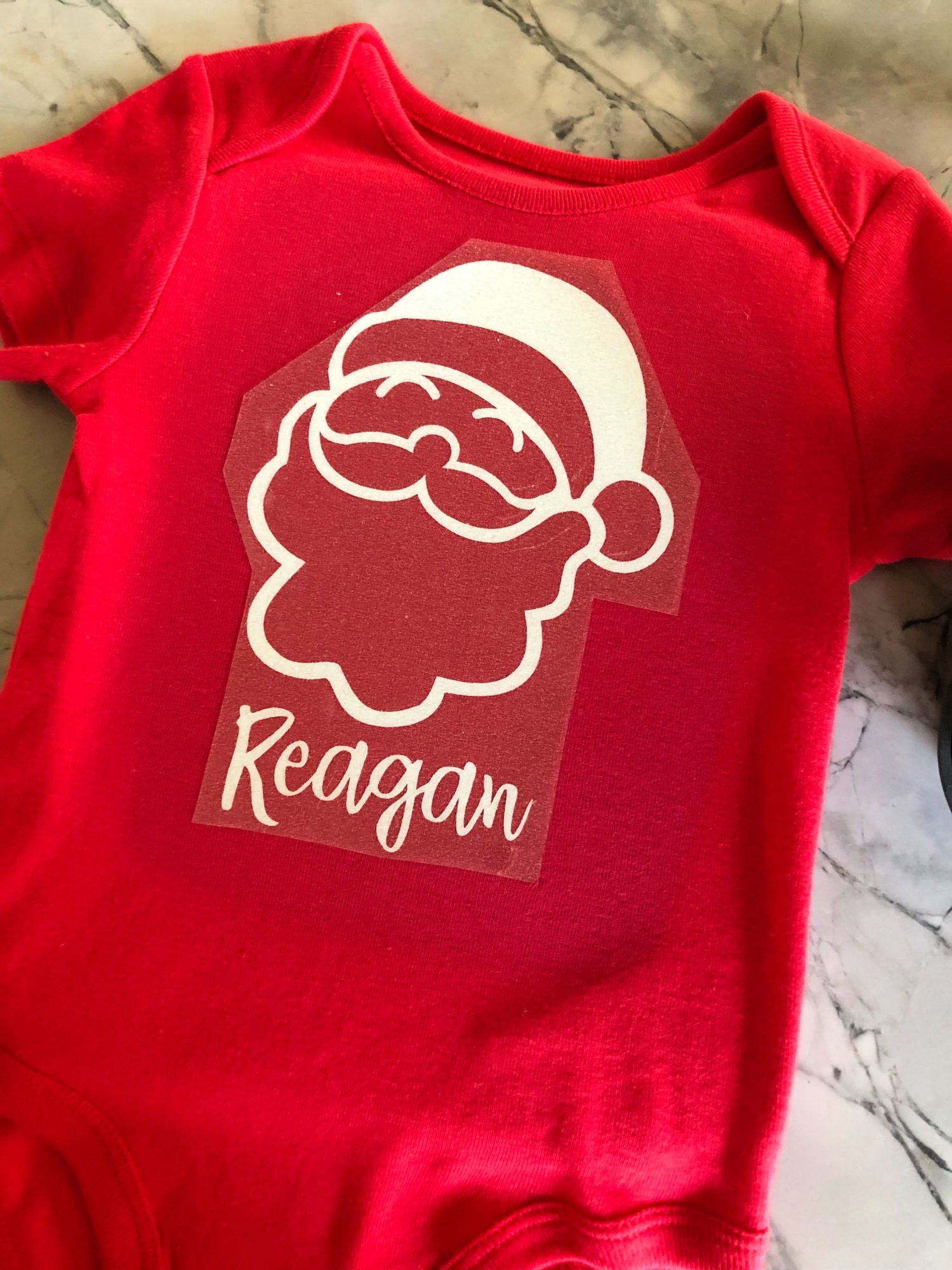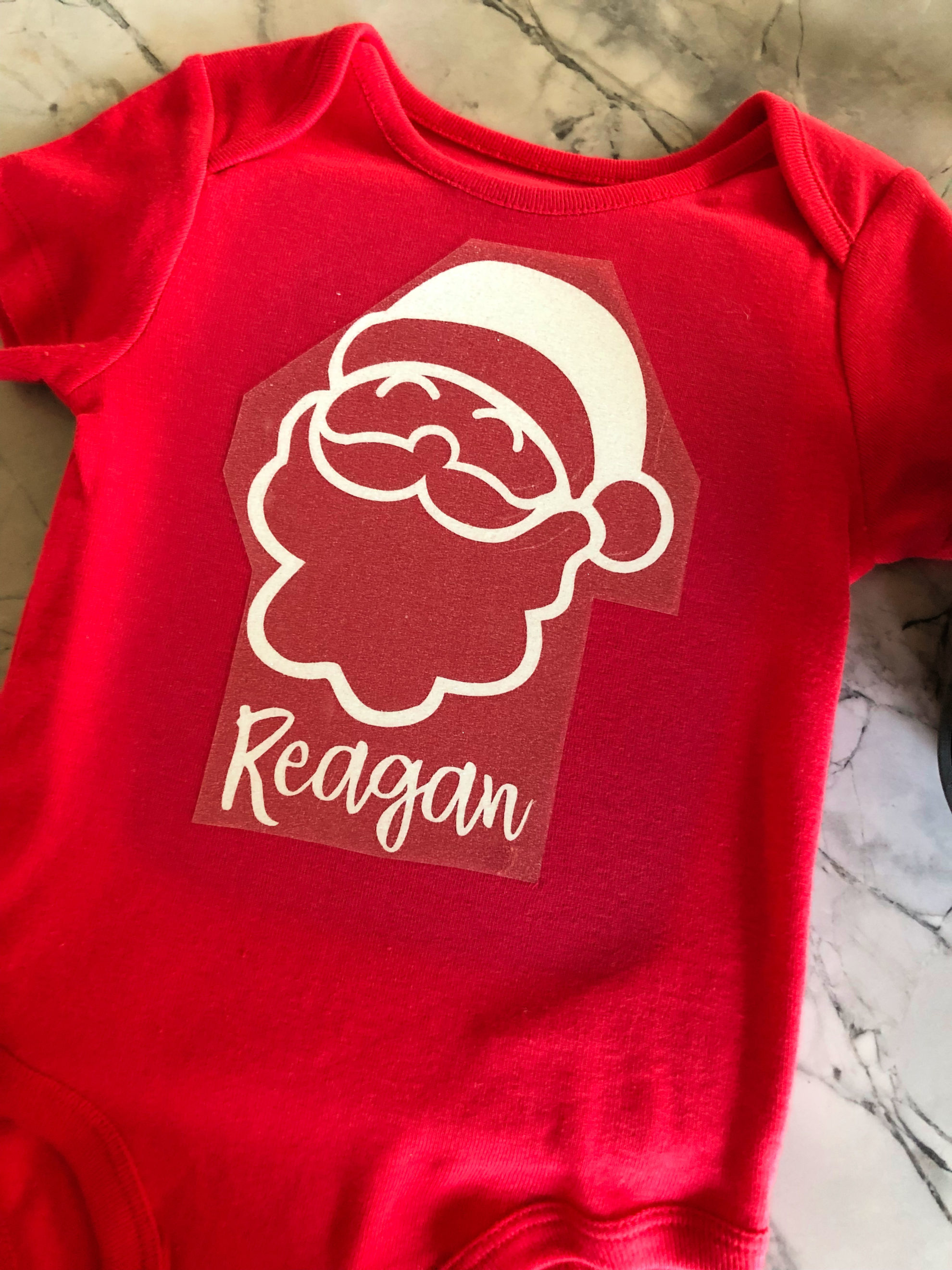 Place your design on your shirt or onesie in the case of this photo.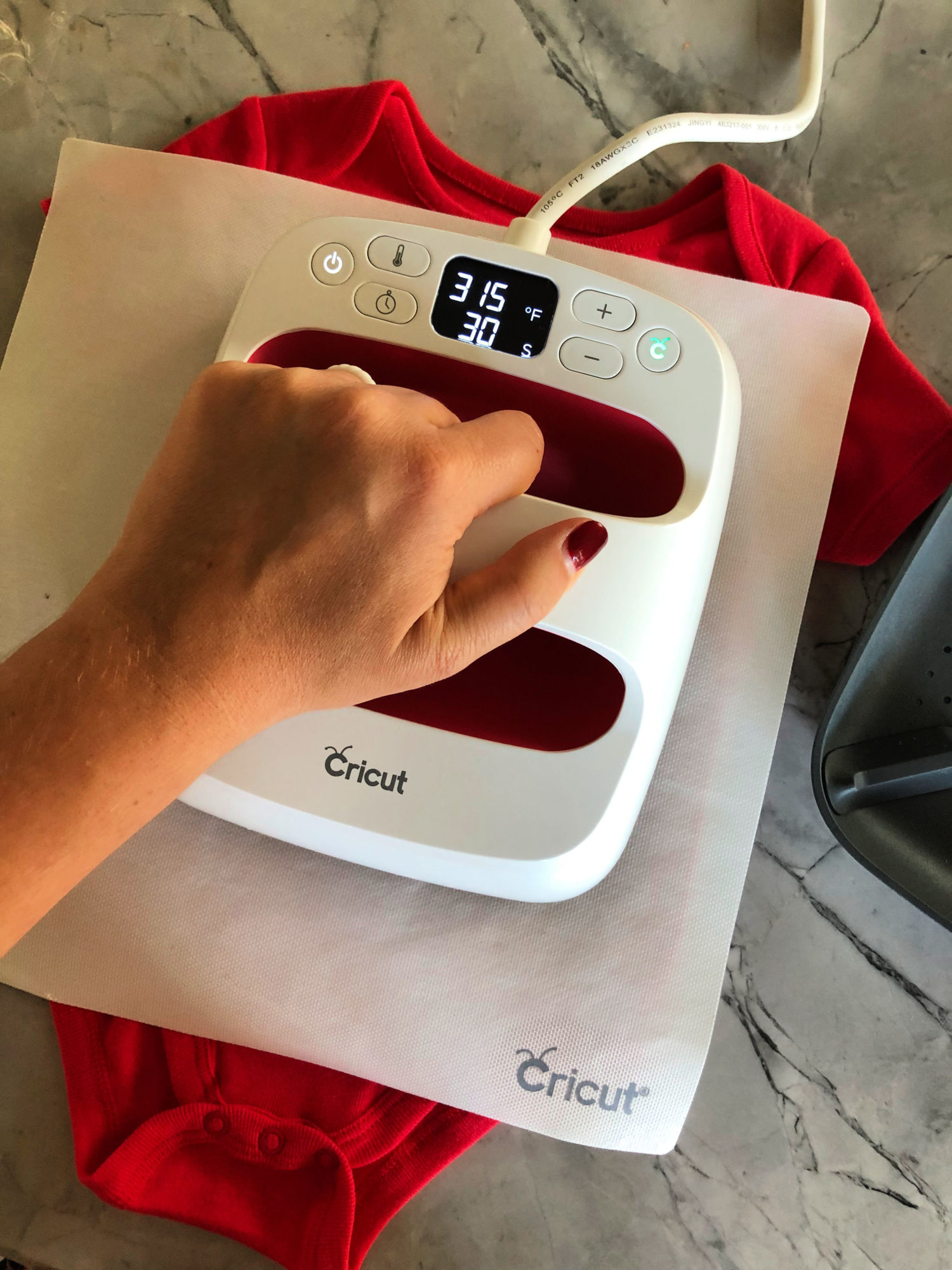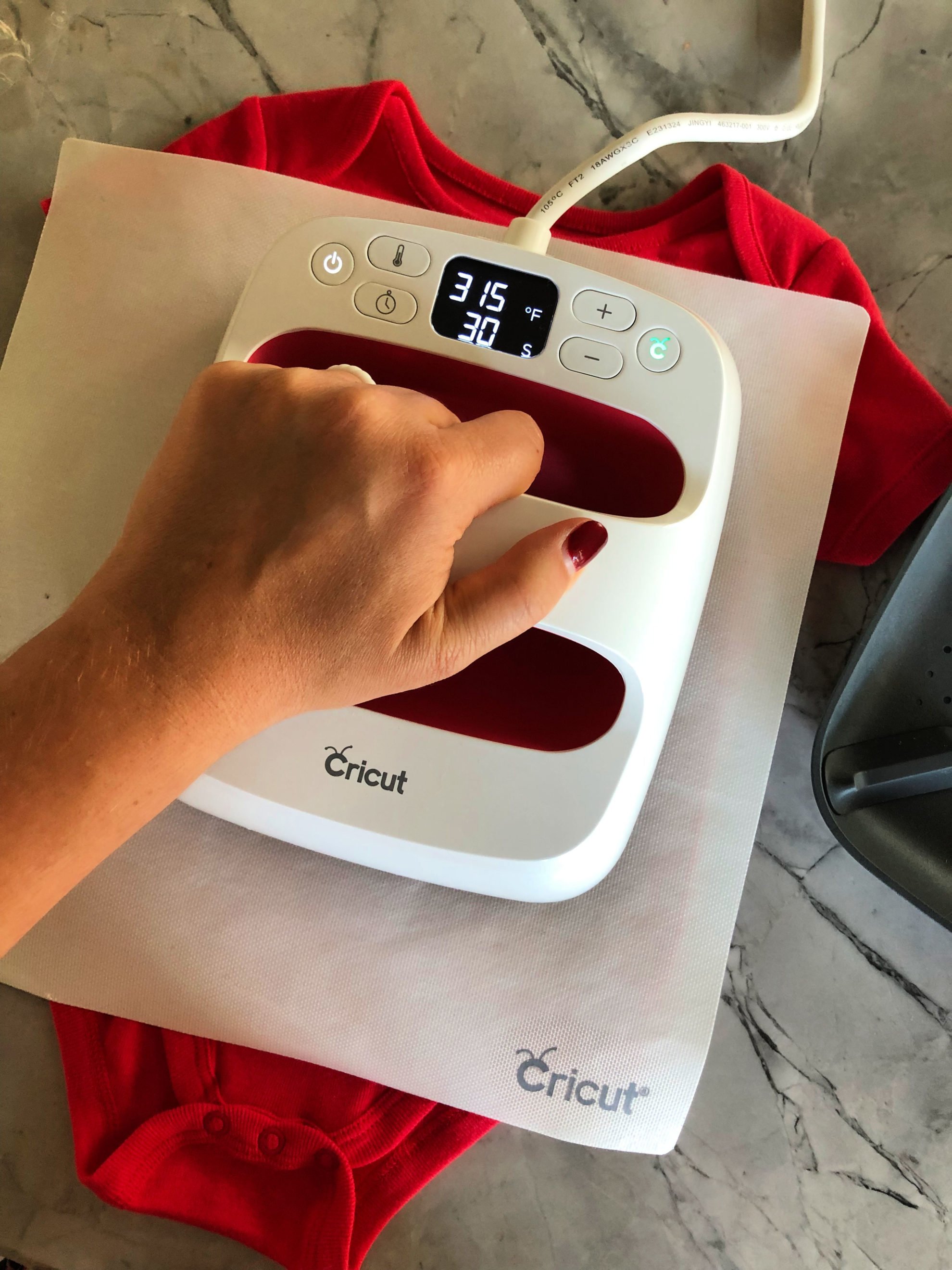 Always follow the recommended heat settings. This is cotton so that's 330 degrees for 30 seconds. Then, flip over, and heat for an additional 15 seconds.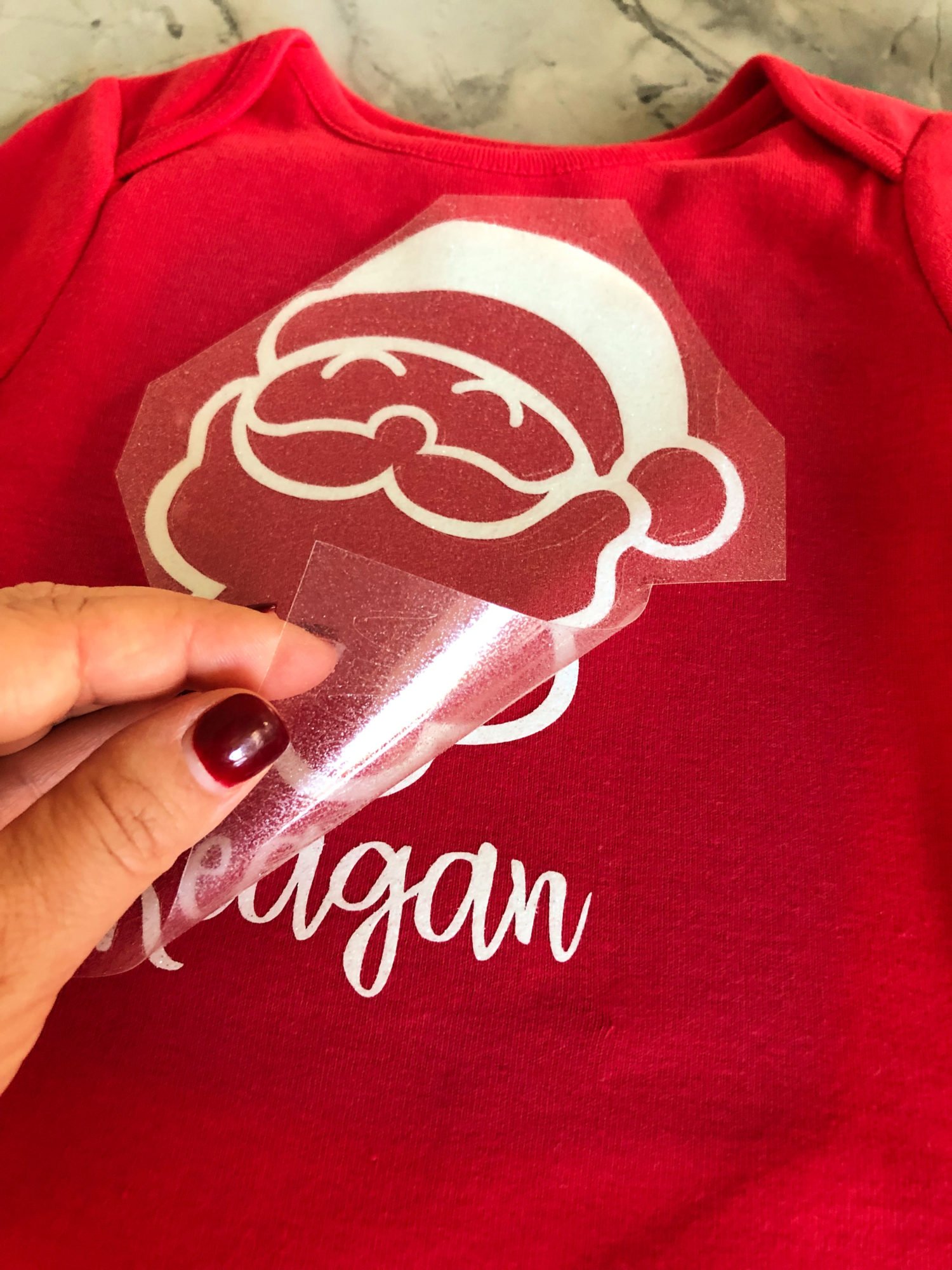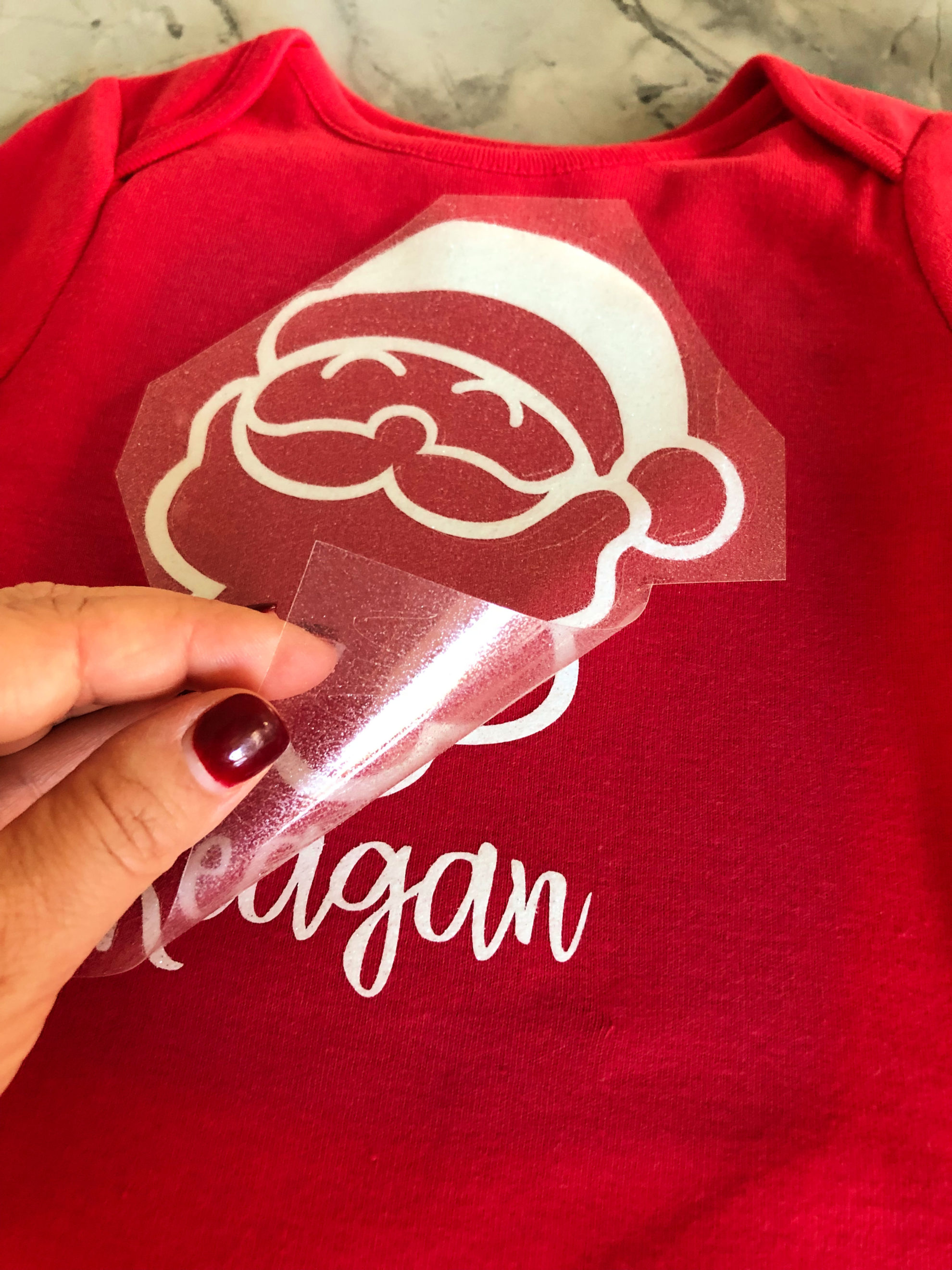 Then, remove the plastic while it's still warm. This is called a "warm peel".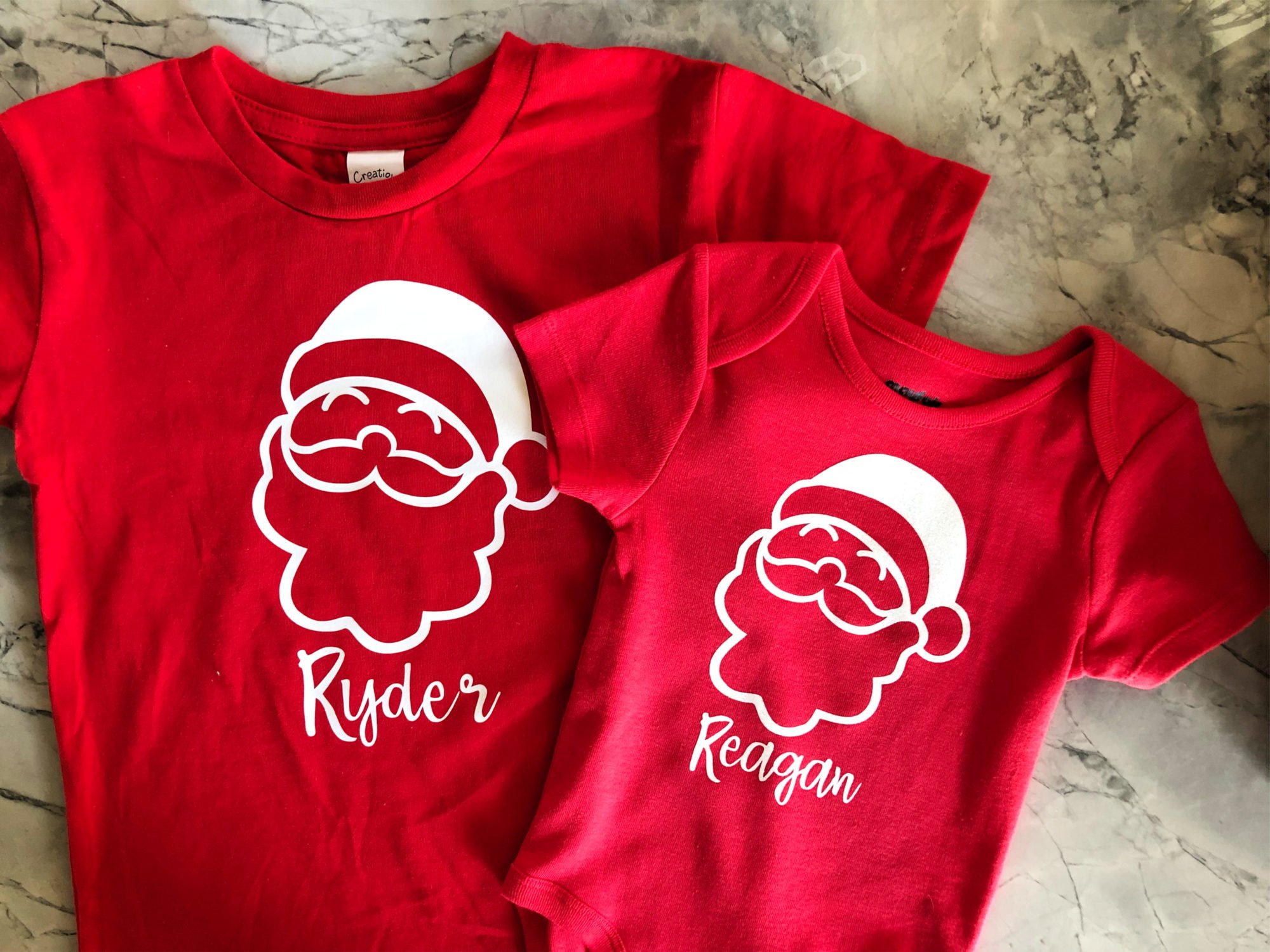 Repeat until you've made all the shirts you want!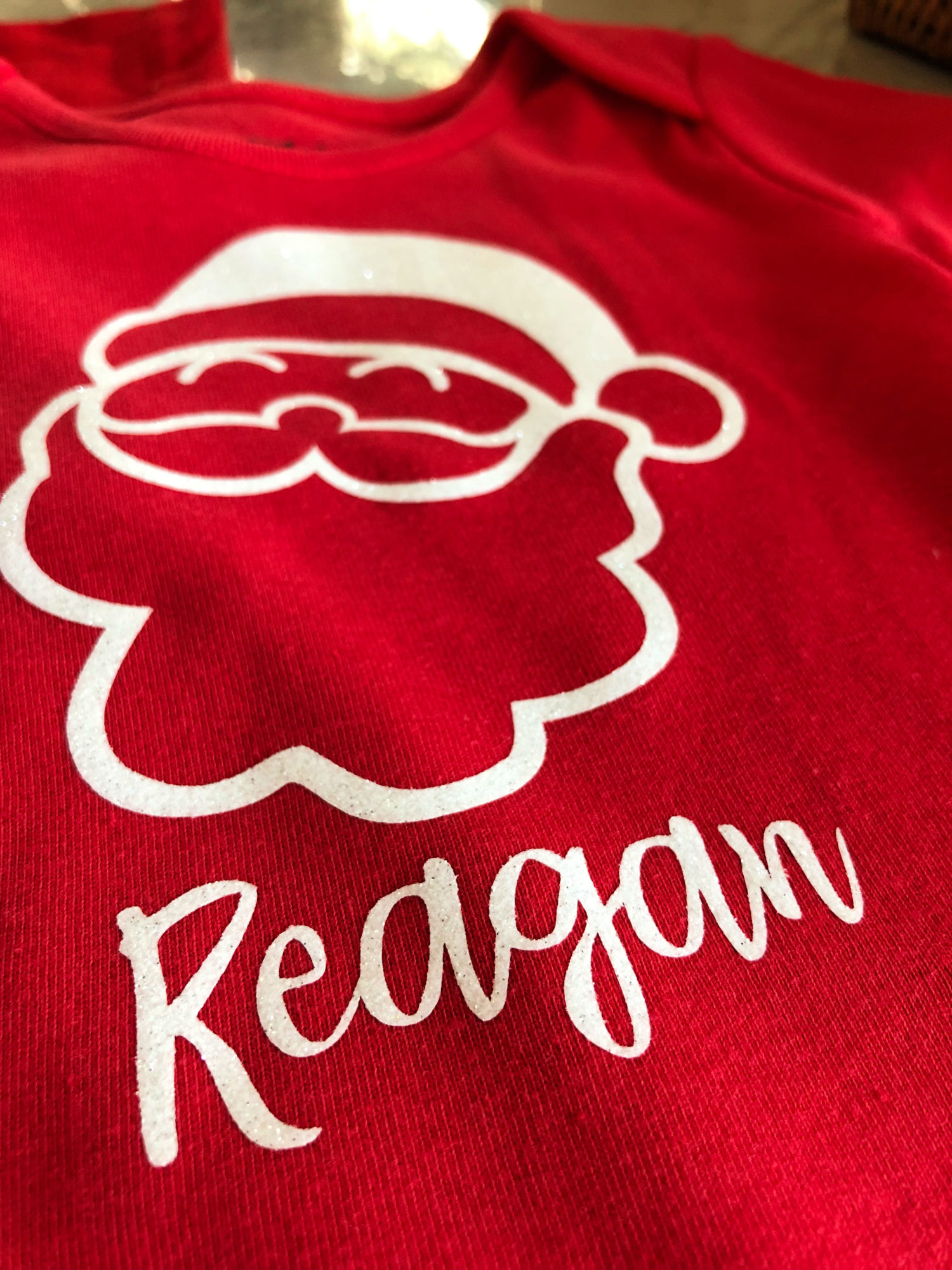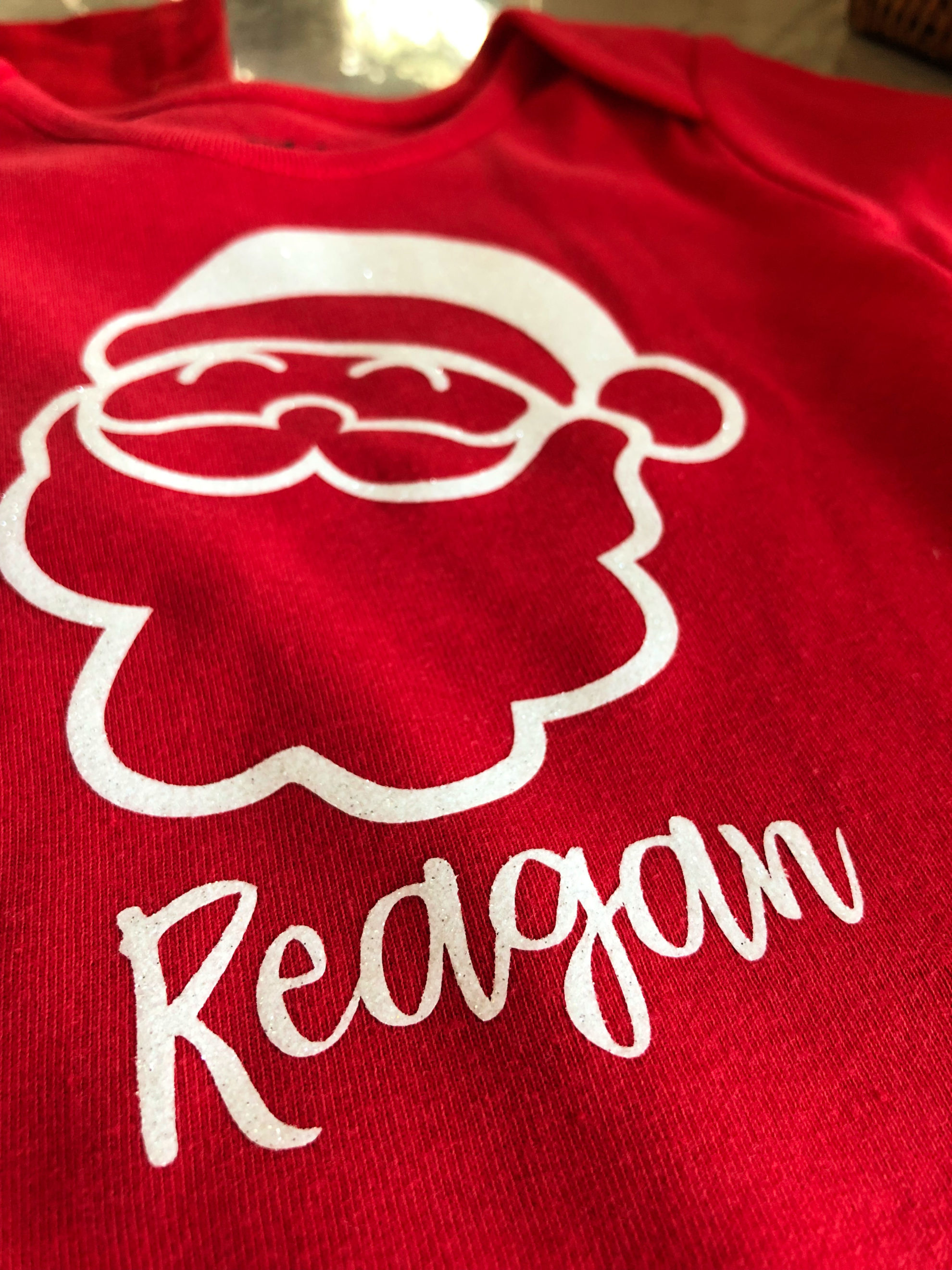 Love this font, too!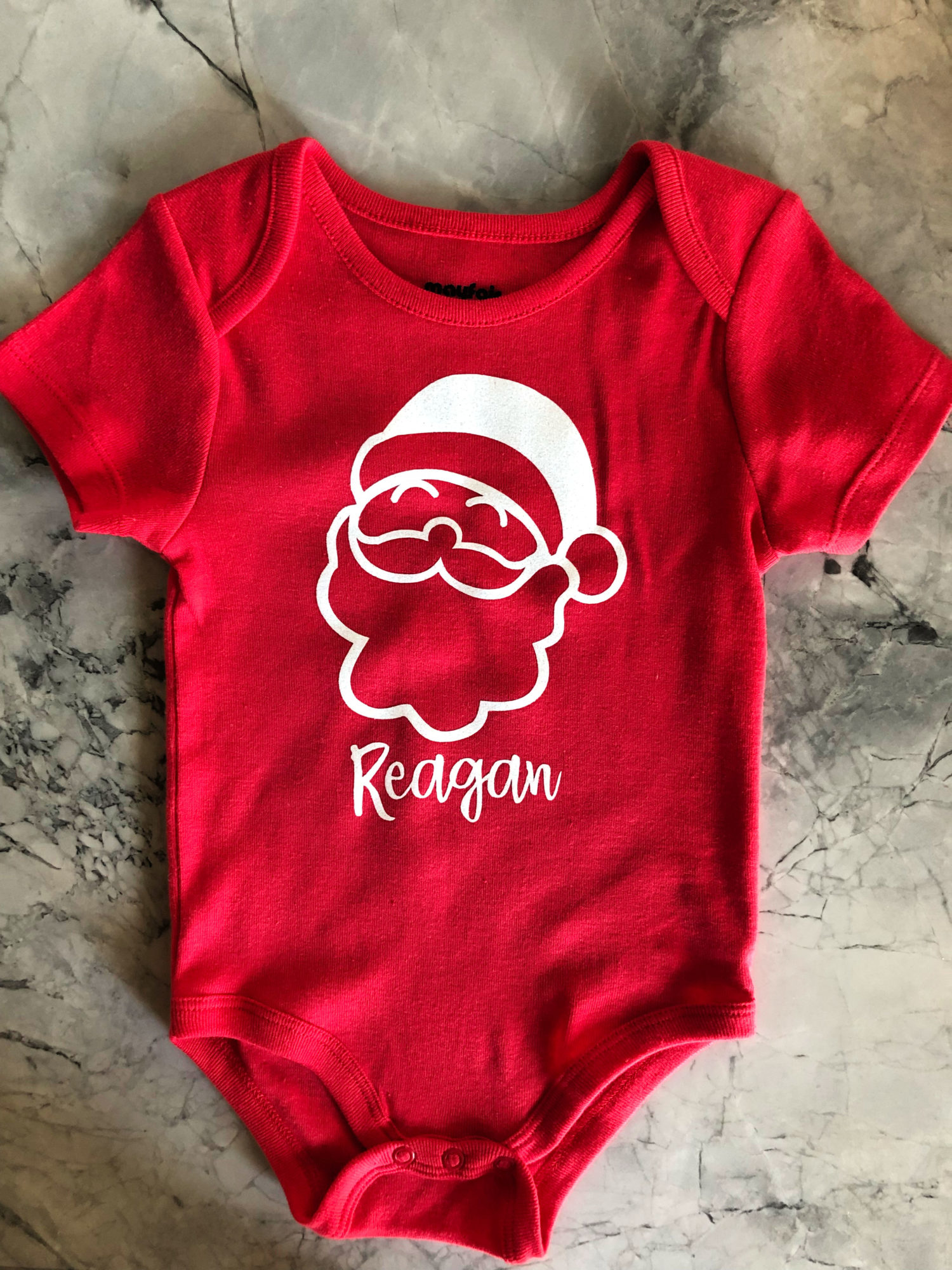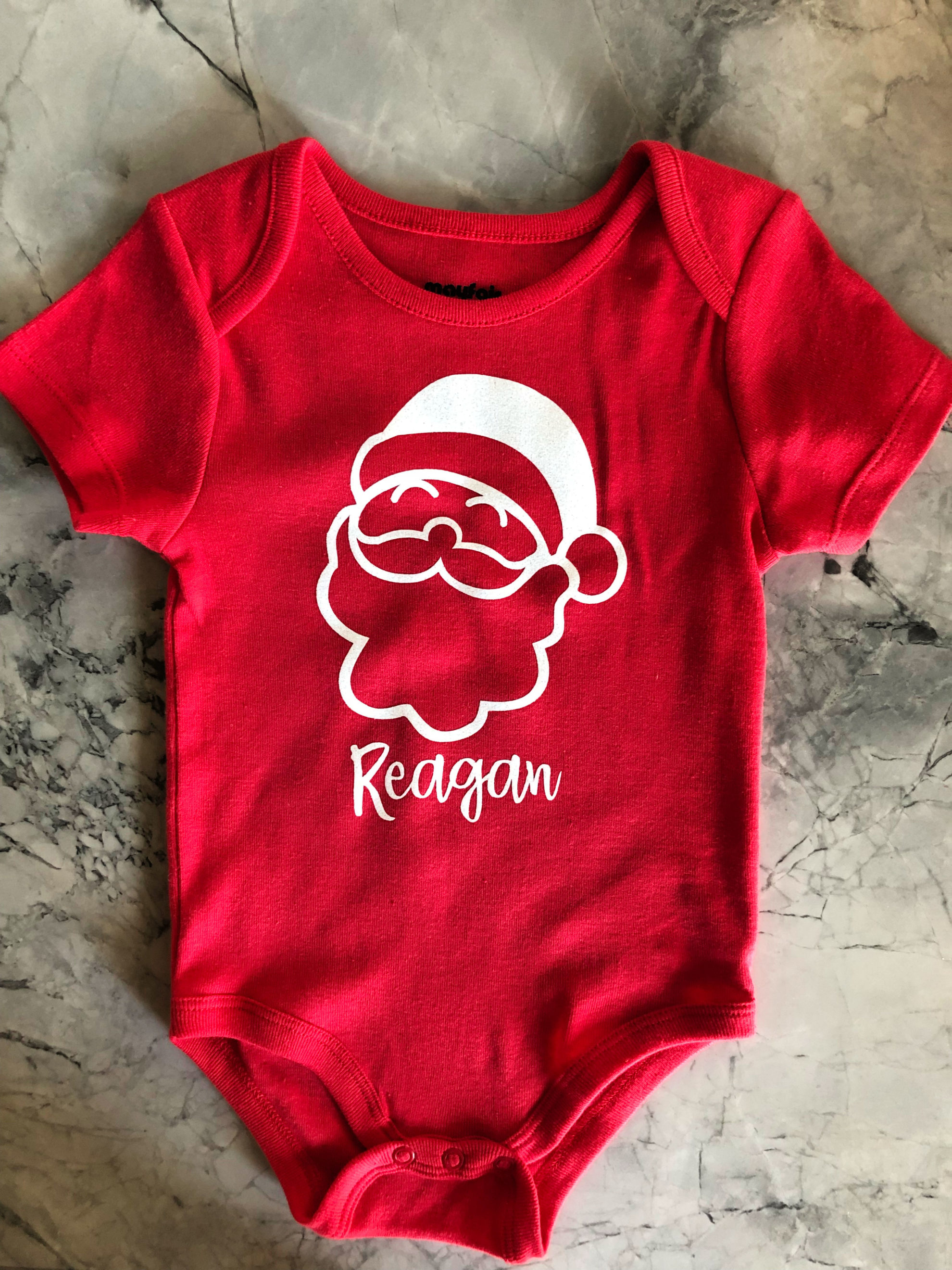 Such a cute little onesie for my Christmas cutie!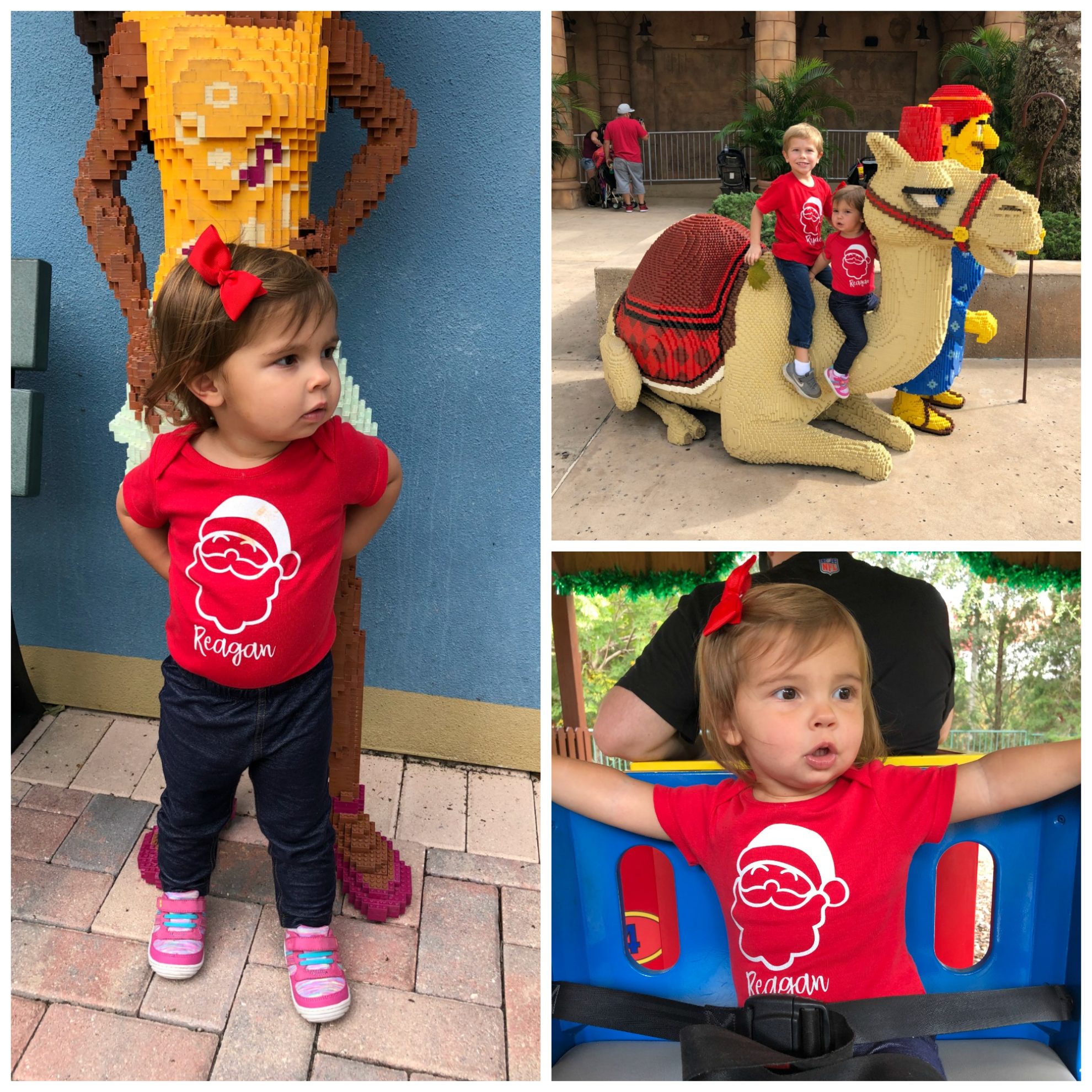 Here are my cuties modeling their shirts while we were at LEGOLAND the other week.
Disclaimer: Comments submitted may be displayed on other websites owned by the sponsoring brand. There are affiliate links in this post. That means, if you click on a link and purchase something from it we will receive a small percentage of the sale at no additional cost to you.