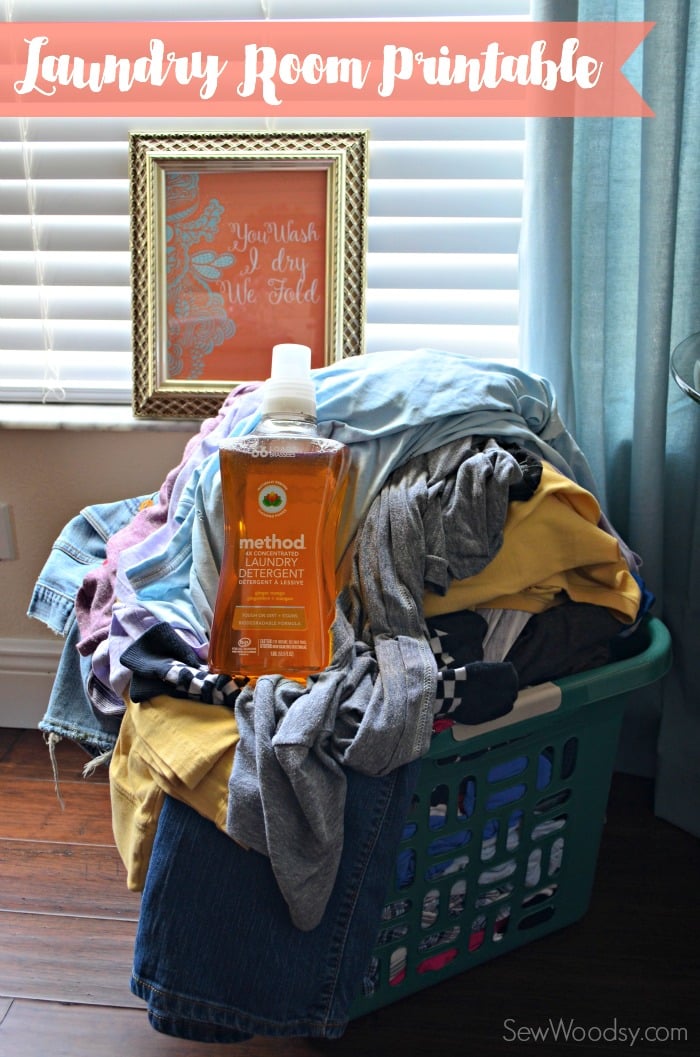 Today, I'm excited to share the cutest laundry room printable with you guys. I've partnered with method to share about their new 4x concentrated laundry detergent! Each bottle can wash 66 loads of laundry. Being a new-ish mom, I find myself doing laundry (what feels like) daily. That pile of clothes is real life you guys. I wish I could say this is a "cute" staged photo, but this is what my basket looks like every few days. Since my laundry room is super dark and dungeon like (and teeny tiny) I brought my laundry, this cute printable, and our method laundry soap out to some gorgeous natural light to take a few photos. And then I dragged that basket into the laundry room where I began to unload the 5-million pounds of laundry. Ok, maybe I'm exaggerating… maybe it was only 1 million, but still. You get my point. Laundry all day long.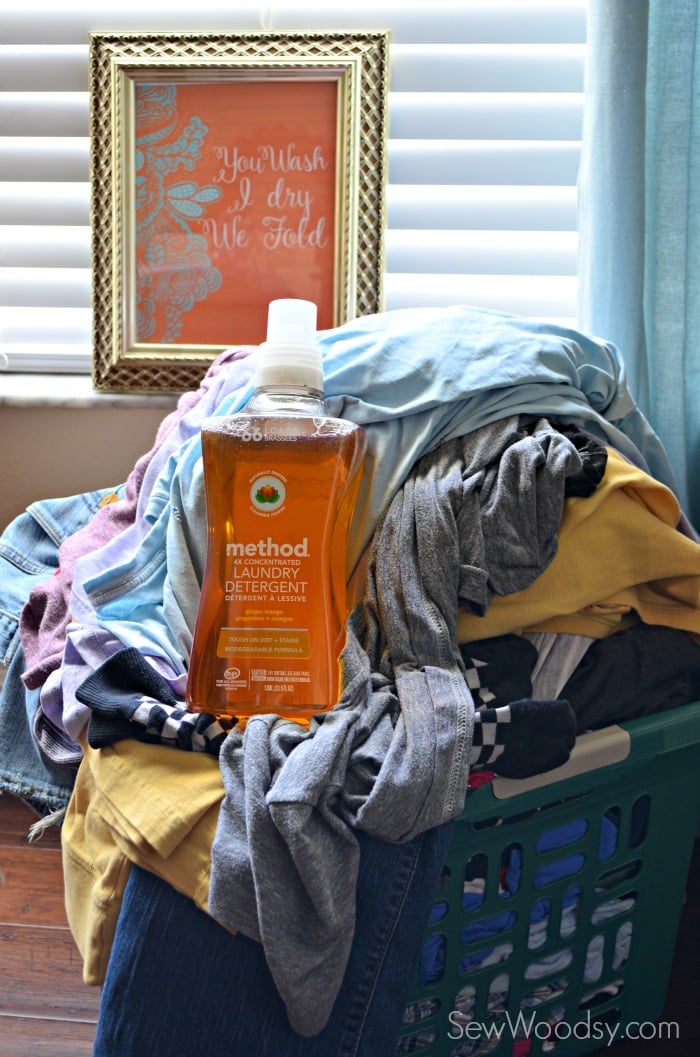 One of my many projects on our home reno list is to redo our laundry room. Like I mentioned above, it's dark, dingy, and teeny tiny. And it has the original (hideous) tiles that were in this house before we ripped them all out (minus the laundry and bathroom). So I created this laundry room printable as an inspiration as to what I'm hoping my new laundry room (hopefully) in 2016 will be like. Definitely an inspiration print, for sure! And with method 4x concentrated laundry detergent it adds the bright color my laundry room is desperately in need of. And the fragrances are fabulous too… beach sage, ginger mango, and spring garden! I love all things ginger and Jon loves mango, so we opted to try the method ginger mango.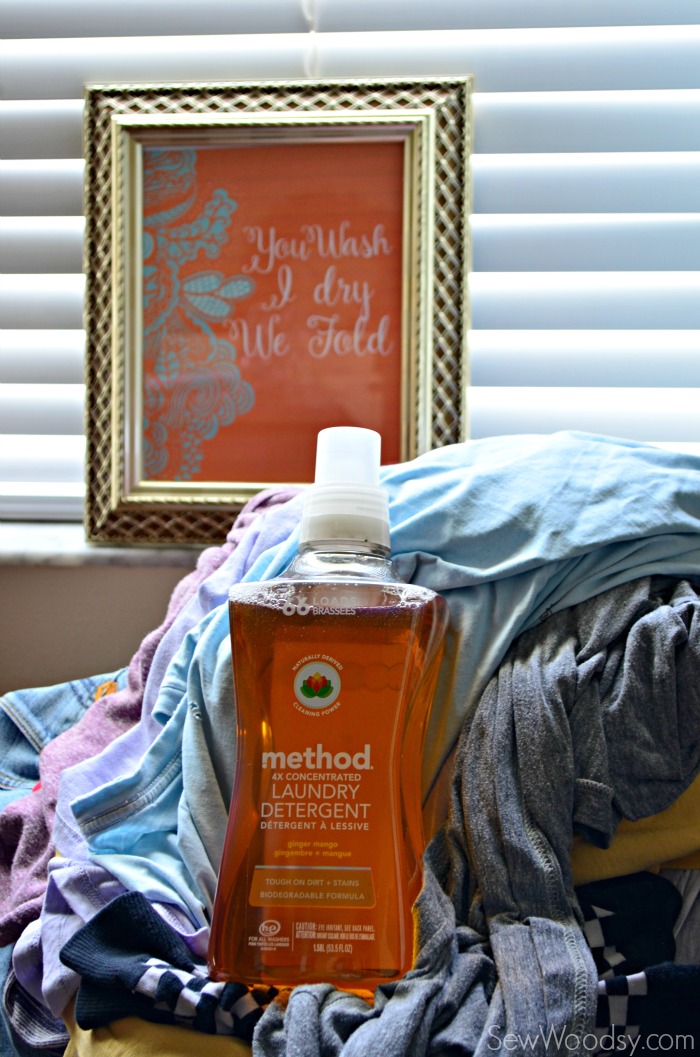 You might be surprised, but method can handle all the heavy duty messes like coffee stains, red wine spills, and even chocolate! The naturally derived cleaning power in this recyclable bottle fights tough dirt plus stains. Your whites stay white, your colors stay bright, and you can choose from a rainbow of fragrances. So go indulge in your favorite foods without having to worry about your wardrobe. Your clothes will thank you. method 4x concentrated laundry detergent is cleaner, eliminates odors, and removes dirt (perfect for messy little toddlers)! And its Phosphate-free, Hypoallergenic, and Bleach-free! Making me, feel good about washing my families clothes in it!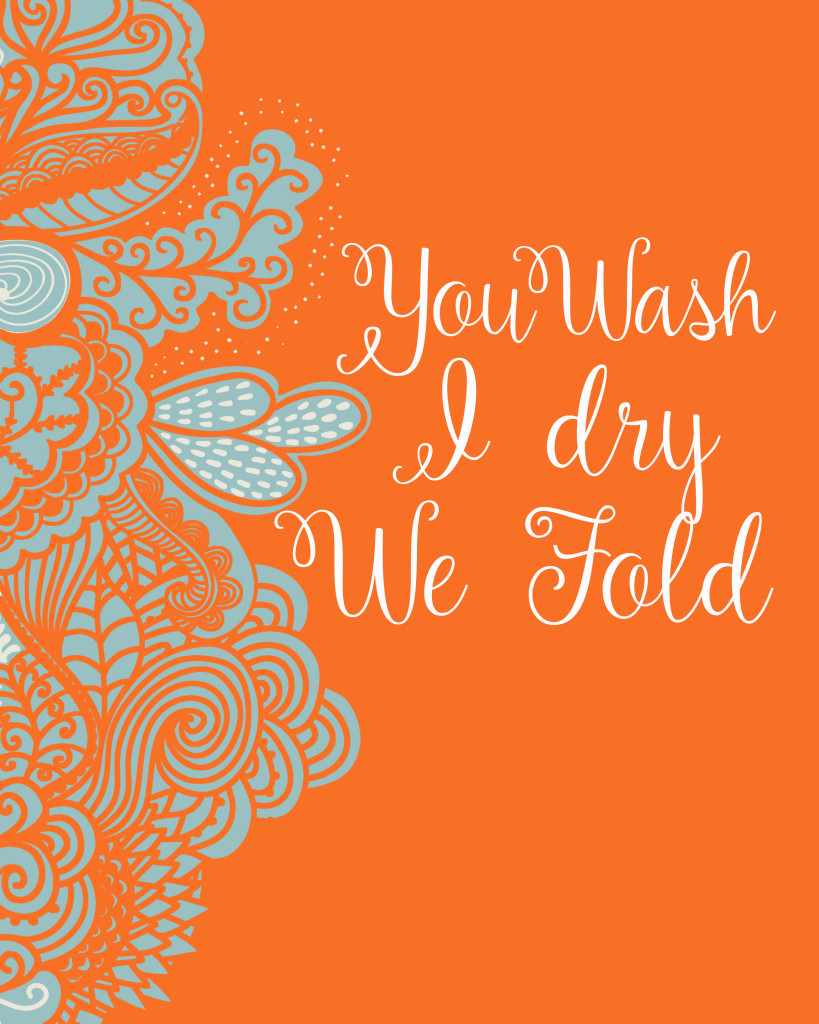 If you would like to brighten up your laundry room you can visit method to learn more about the new 4x concentrated laundry detergent products and use the coupon code YAYFORLAUNDRY for $3 off at checkout.
Click HERE to download the printable for your laundry room!