Get your craft room organized and learn all about the Cricut Machine Tool Organizer. Safely and compactly holds up to 10 Cricut tool housings and 9 QuickSwap™ tips.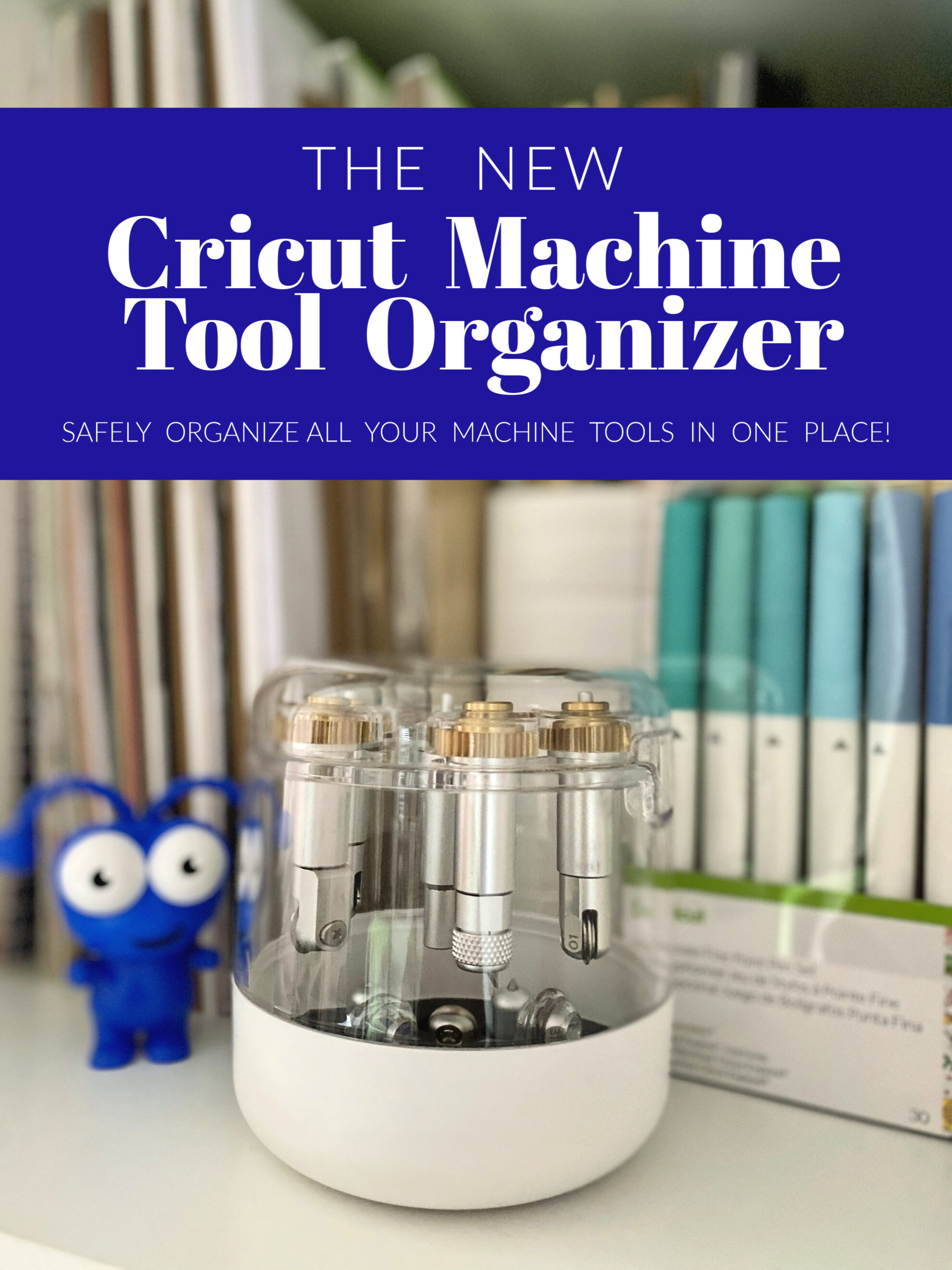 If you are looking for a way to safely store all the machine blades that Cricut has to offer I'm so excited to share with you my new craft room organization hack with the new Cricut Machine Tool Organizer!
I've seen a bunch of DIY versions over the past few years as Cricut has unveiled additional blades. I was holding out that they would come up with a way to organize our tools, and the time is now! I can officially have a little Controlled chaos in my craft room!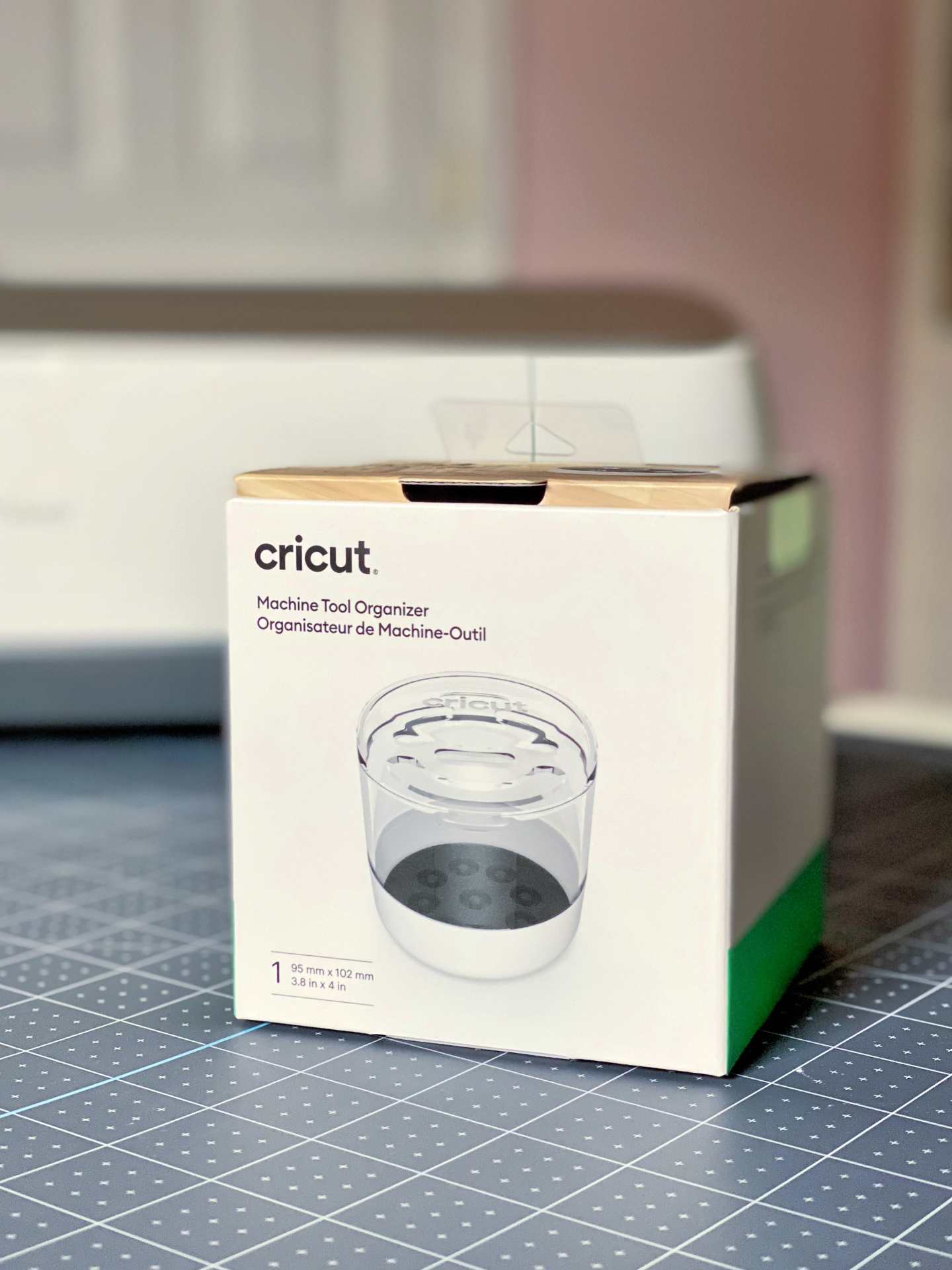 Product Highlights
Available on cricut.com and major retailers on 5/4/2020
The Machine Tool Organizer runs for $29.99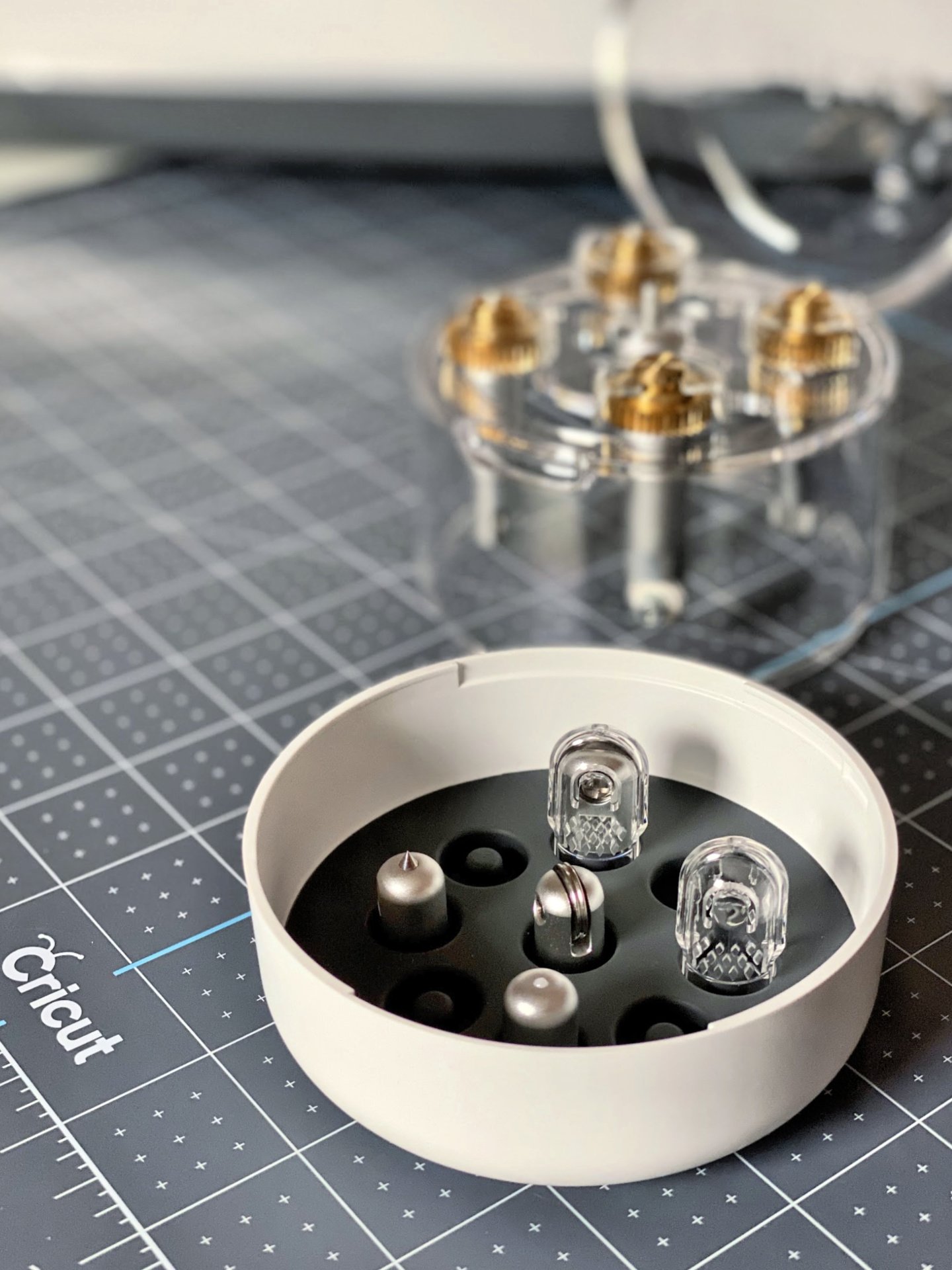 Easily fits 10 housings

10 Cricut tool housings
9 QuickSwap™ tips

Twist off bottom for securely storing tips
Keeps tools protected from damage/getting lost
Close off sharp tips to protect from accidental cuts when digging around for tools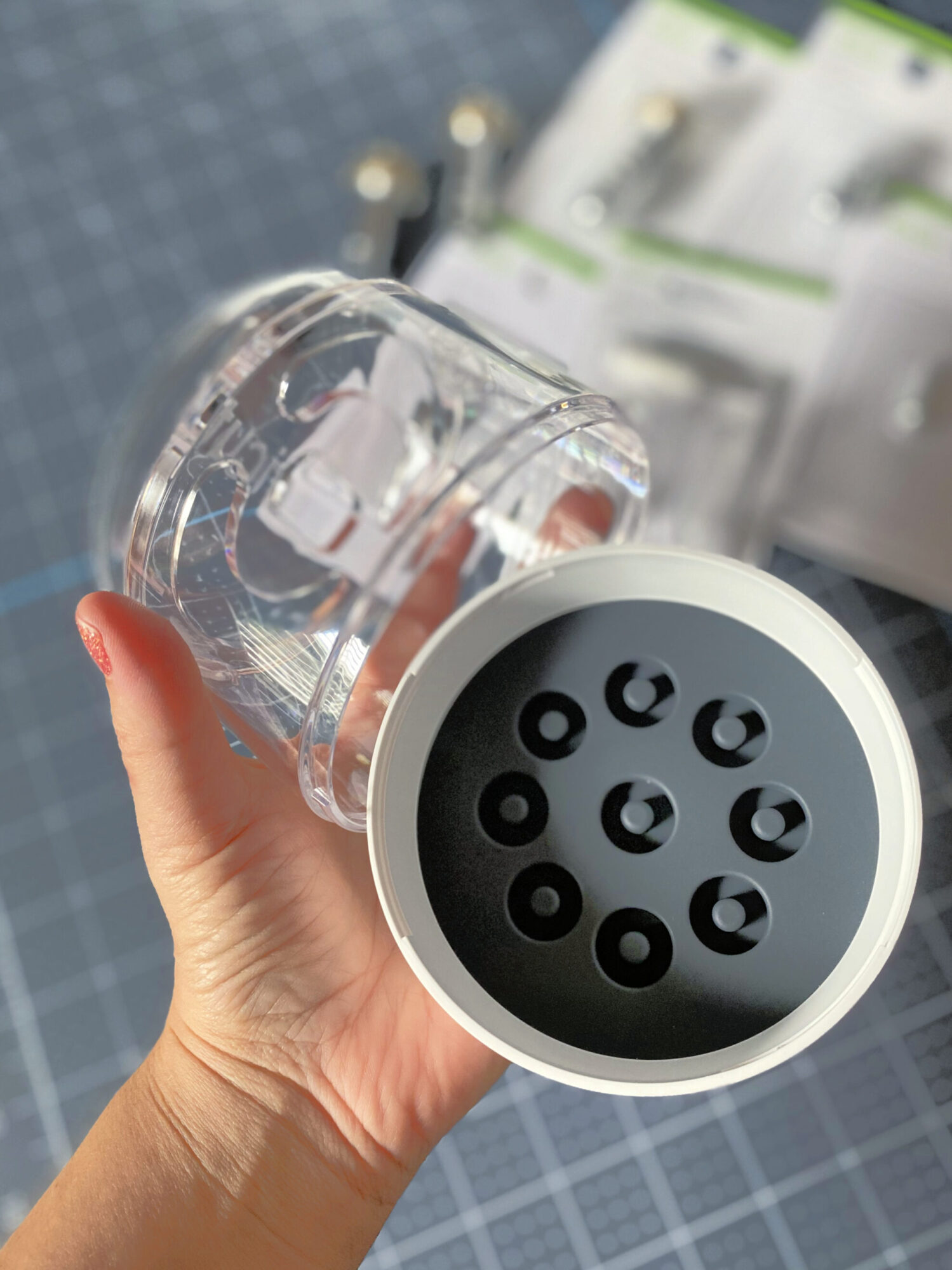 Best of all look how small it is! It fits in the palm of my hand (and I have very small hands)!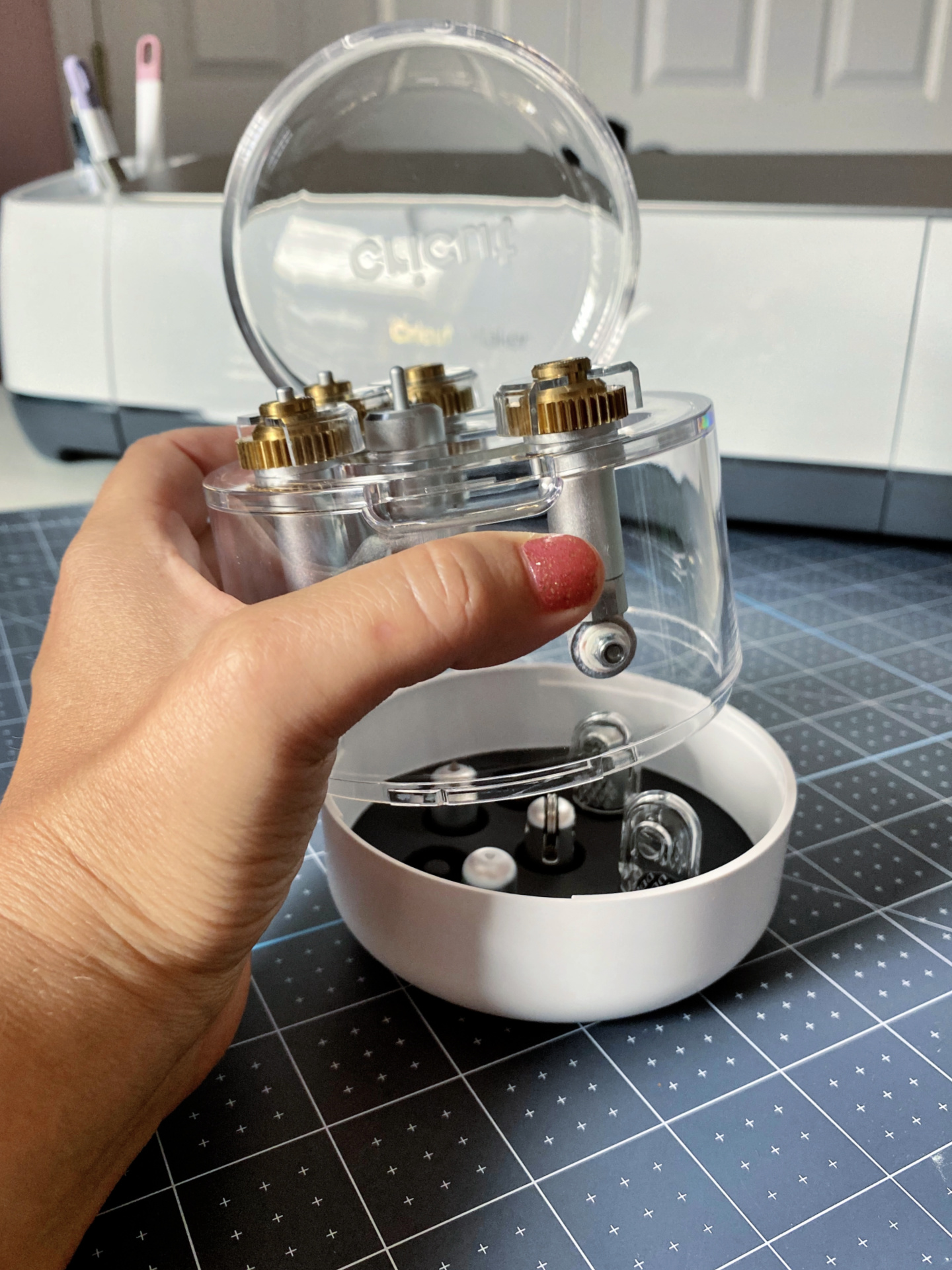 How to use
The clear plastic body twists off the base allowing you to easily access the QuickSwap™ tips. Twist the clear acrylic back up and you will hear it lock in place.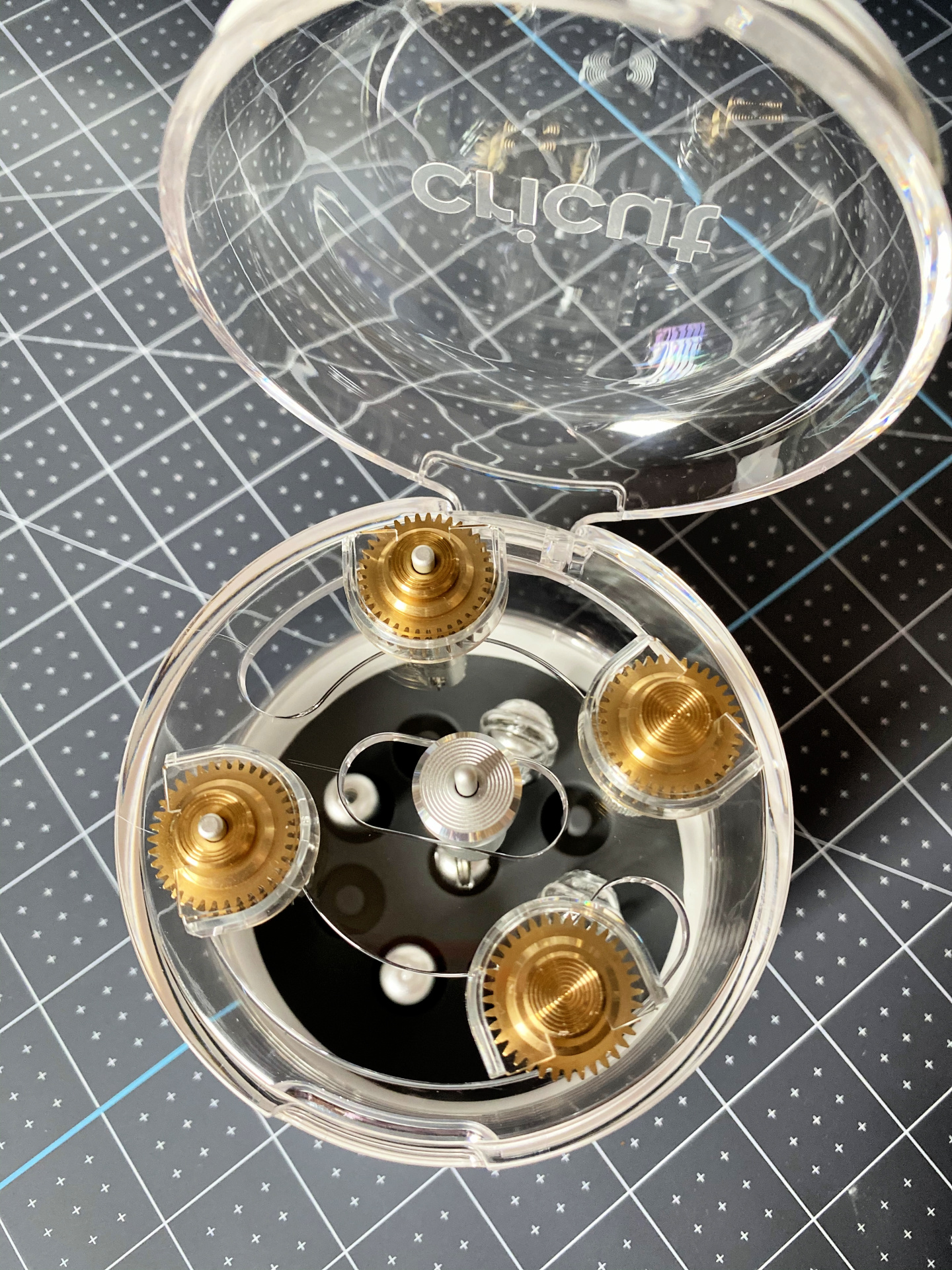 Open the lid and store the Cricut Tool Housings!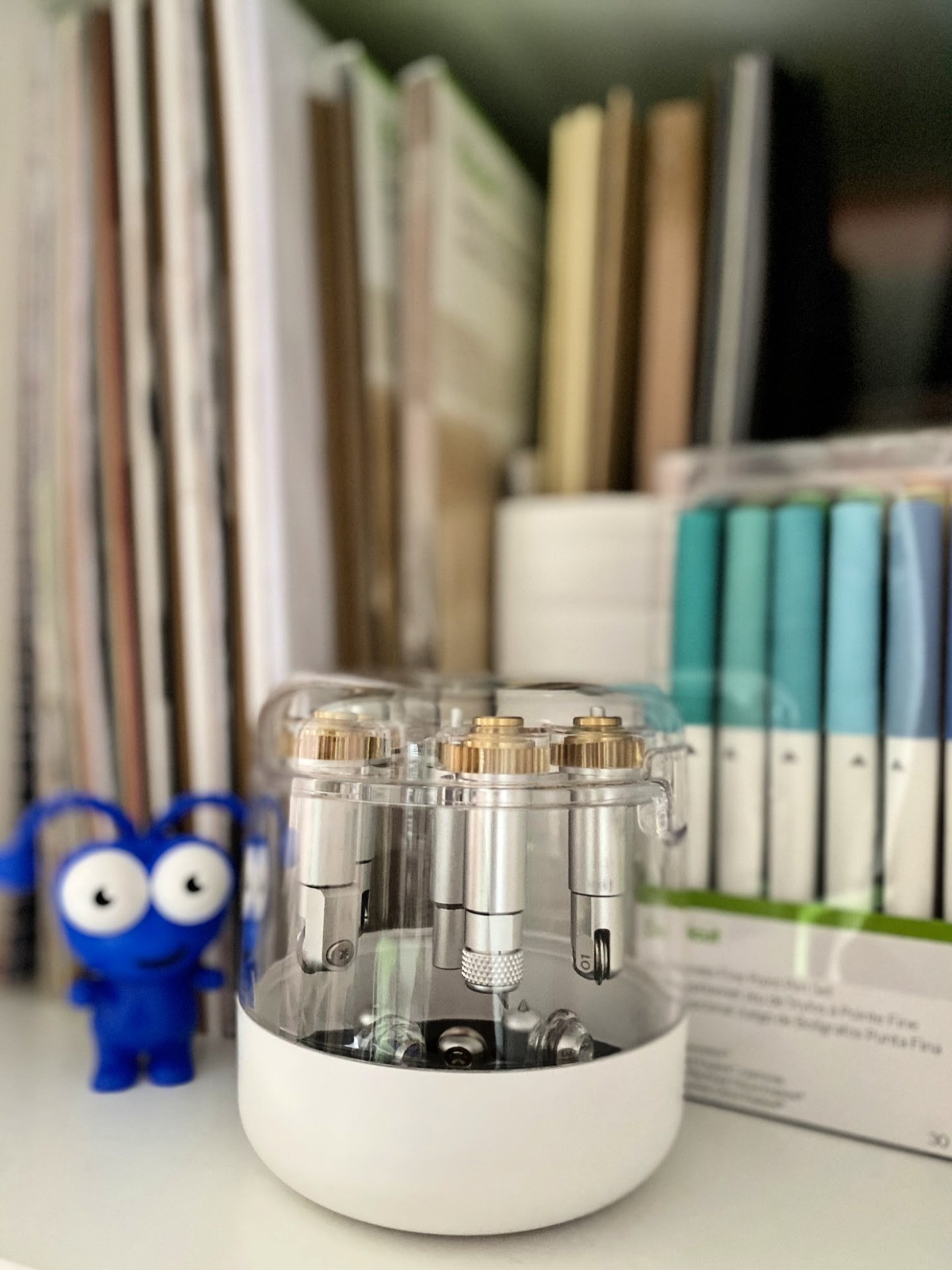 FAQs
How do you store Cricut blades?
Before you would have to store the Cricut blades within the Cricut machine or in a separate non-Cricut branded container. Now, you can store it in the Cricut Machine Tool Organizer
How many Cricut Maker blades are there?
Currently in June of 2020 there are 7 Cricut tool housings and 6 QuickSwap™ tips available to purchase.
How many blades does the Machine Tool Organizer hold?
The Machine Tool Organizer holds up to 10 Cricut tool housings and 9 QuickSwap™ tips (which are all sold separately).
If you are like me and own a Cricut Maker you will find this new way of organizing all your blades super helpful.