Today, I'm going to share another baby shower craft with you. I have a thing for garden flags and I knew I wanted to make a garden flag themed around our Whale Baby Shower! I used a piece of burlap, cut it to size, and sewed a slit so that it can hang on the wire metal. That took me a whole 5 minutes and then I got to work on my Cricut. Using Iron-On Vinyl I was able to quickly adhere the design on to the burlap. I made this flag the morning of our baby shower. Yes–the morning of. So when I say its a quick project, it really is a quick project!
Supplies:
Cricut Mini
Cricut Craft Room
Burlap
Sewing Machine
Cricut Iron-On Vinyl
Iron
Ironing Board
Muslin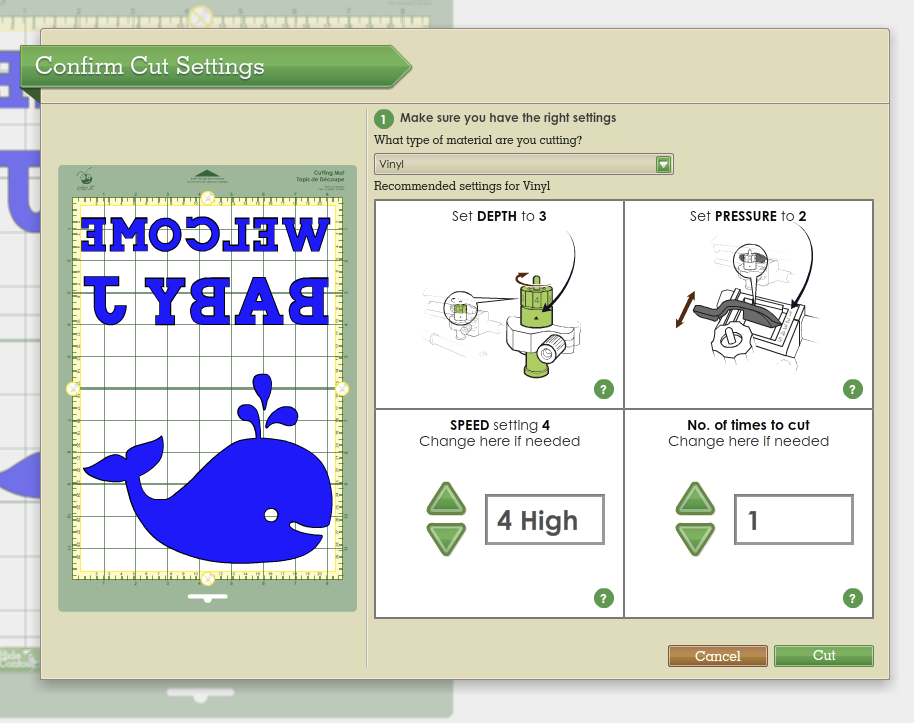 I went into Cricut Craft Room and created my design. I knew I wanted my whale to be blue and my words to be in red. That's why I choose to lay out the banner image the way I have it. Since I was using Iron-On Vinyl I chose the vinyl option in CCR and set my dials to what they suggest.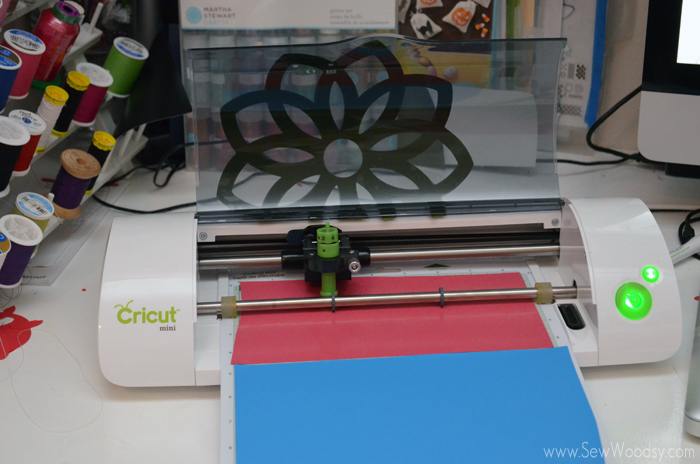 I placed both red and blue vinyl on my cutting mat and his cut.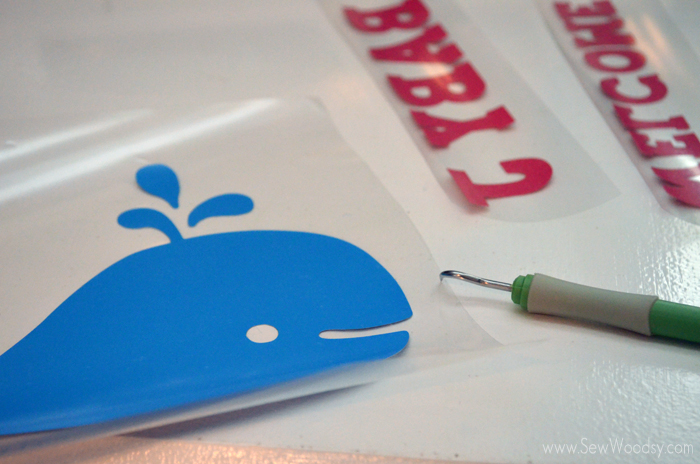 Then I removed all the negative Iron-On Vinyl from the clear plastic!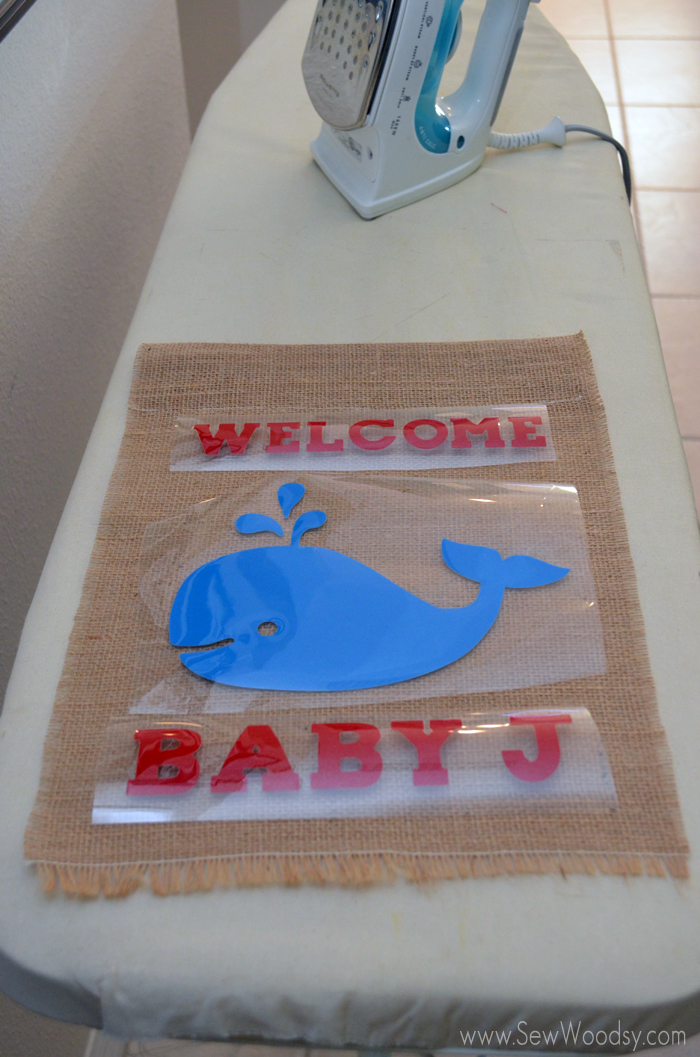 I placed the Iron-On Vinyl on top of the burlap until I had it exactly how I wanted it.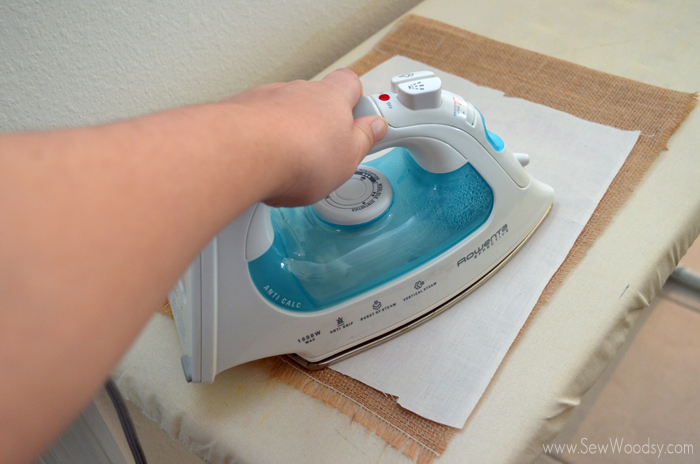 I placed a piece of muslin over the Iron-On vinyl and ironed the vinyl on for about 20 seconds.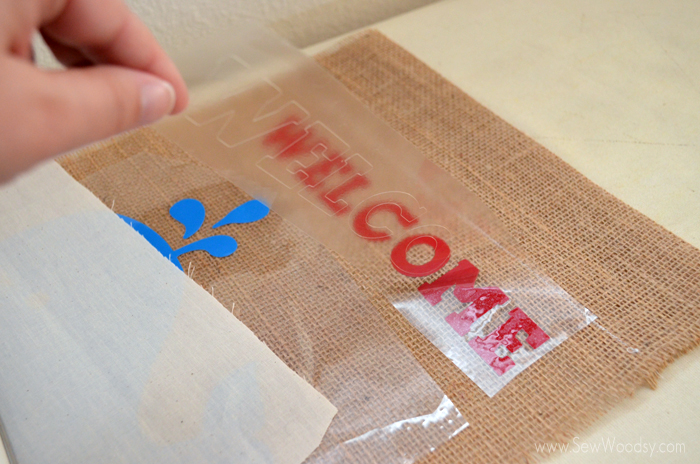 When it's ready it the plastic will peal off like butter!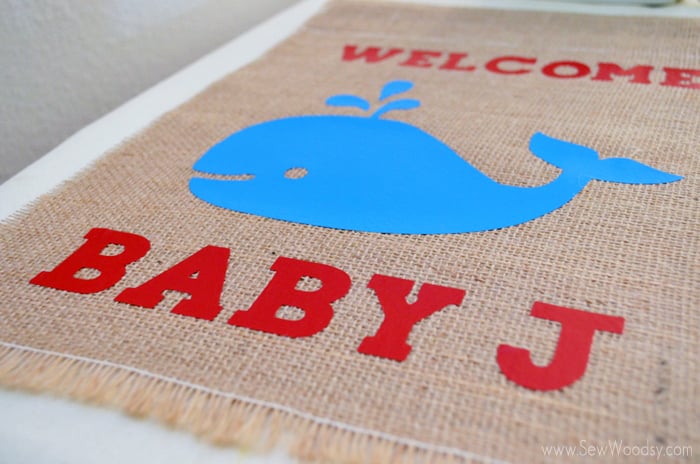 This is what the garden flag looked like up close. Burlap and Iron-On vinyl is hard to use together. You really have to use a lot of heat to get it to adhere together.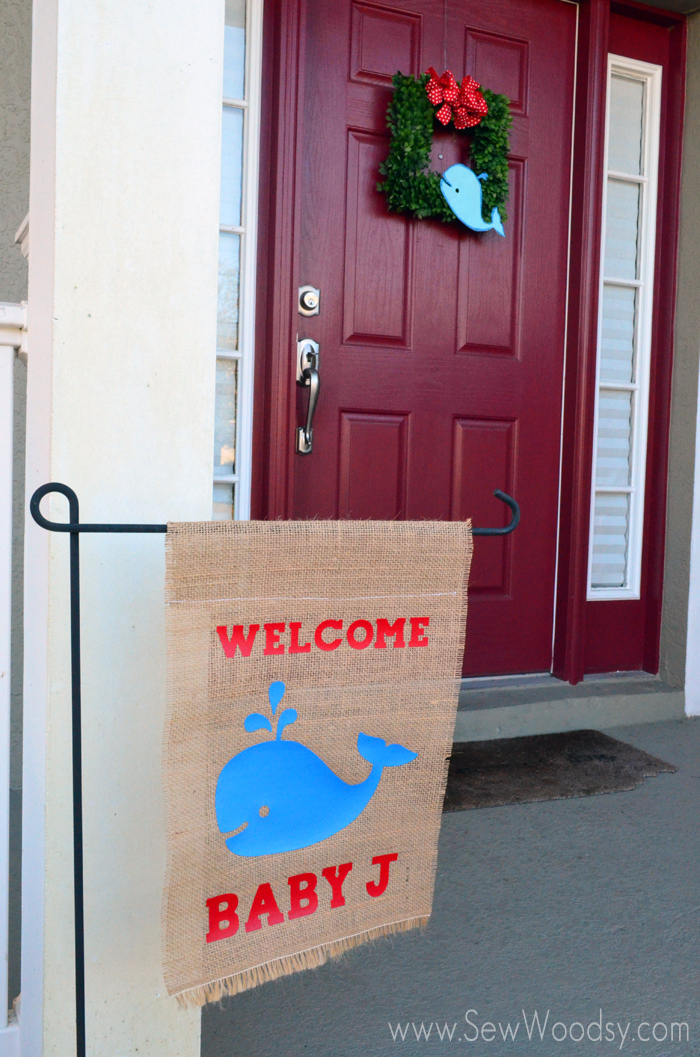 I love how the garden flag matched the Whale wreath!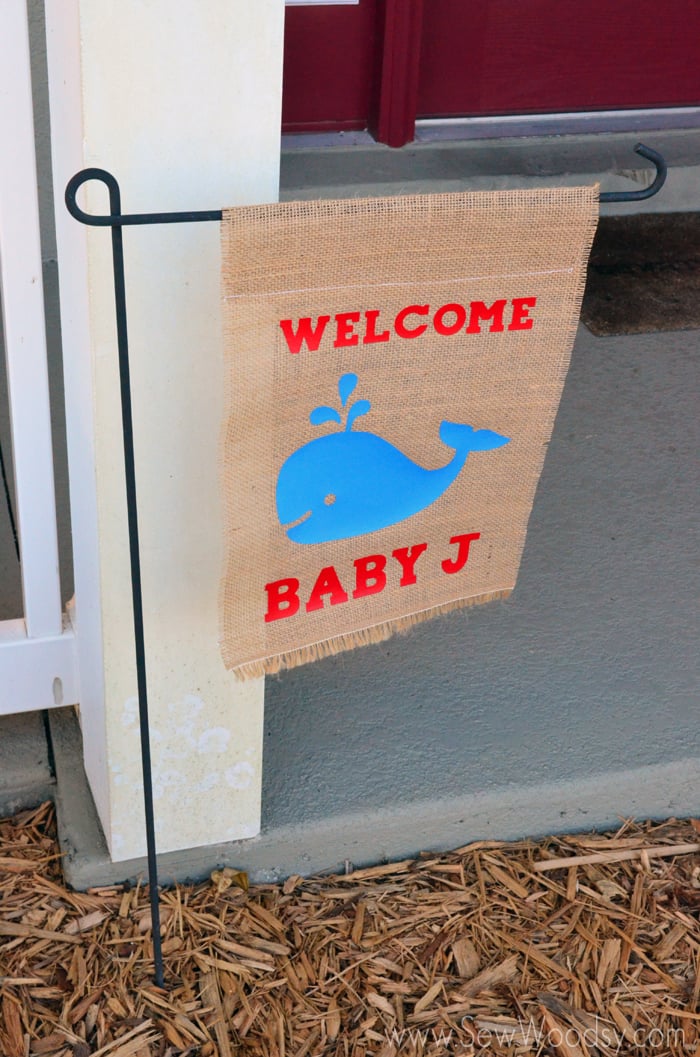 Disclaimer: Affiliate links can be found in this post. That means we will make a percentage off each purchase made.