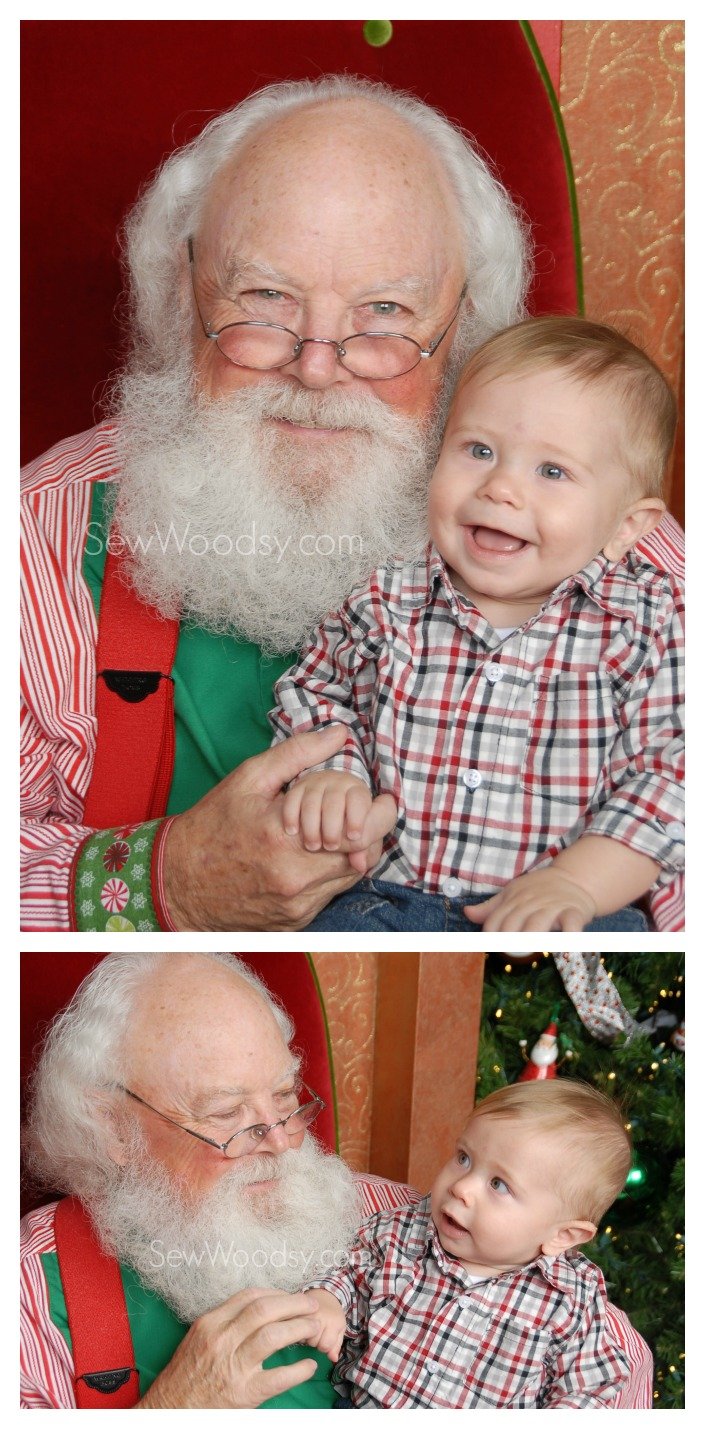 Yesterday, I shared 8 Tips For Surviving Baby's First Santa Photos. I took Ryder before Thanksgiving to avoid long lines. My plan worked out perfectly. He had the best visit with Santa. So today, as promised yesterday, I'm sharing a few of our photos from our Santa photo shoot. Yes, we had a photo shoot with Santa. We got 20 awesome photos and the price was reasonable!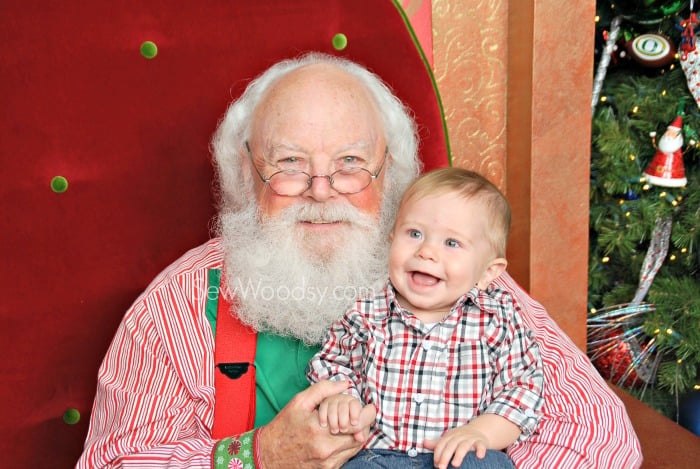 This is one of our favorite photos! Ryder was all smiles.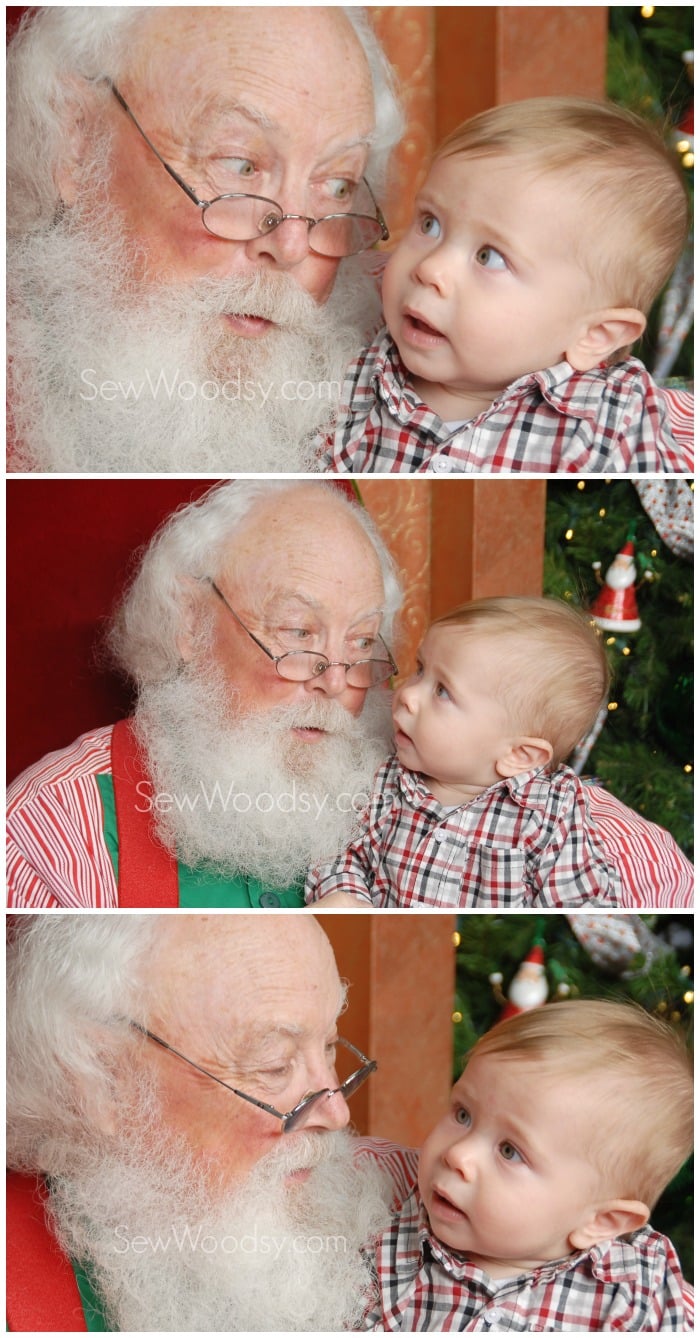 I loved the close ups with Santa.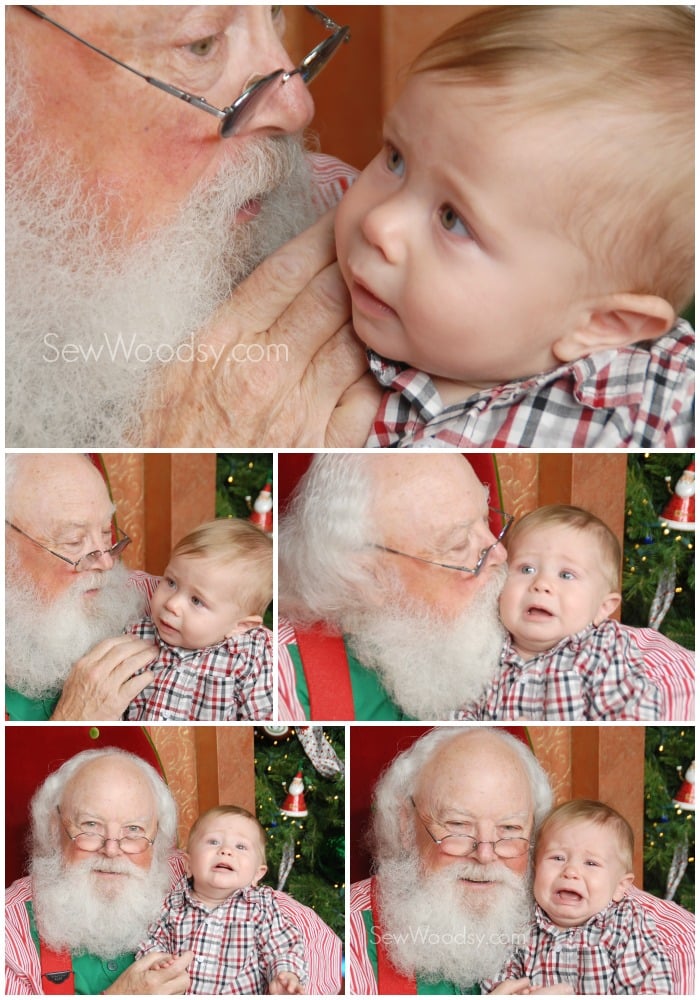 The whole photo shoot was a blur. It might have only taken a minute but it felt like we were there for 15 minutes. Who knows. I will say that as soon as Santa whispered in Ryder's ear that's where it all went down hill. I love that I have a progression of photo's that documented the meltdown.
I like to tell people that Santa was telling Ryder he had to start sleeping through the night or else he wouldn't get any presents for is first Christmas.
All-in-all I'm so happy how our first visit with Santa went. I'm hoping that we have continued success throughout the years, although I have a feeling it may be very different come next year!