This is a sponsored post on behalf of Martha Stewart Crafts as always all opinions are my own.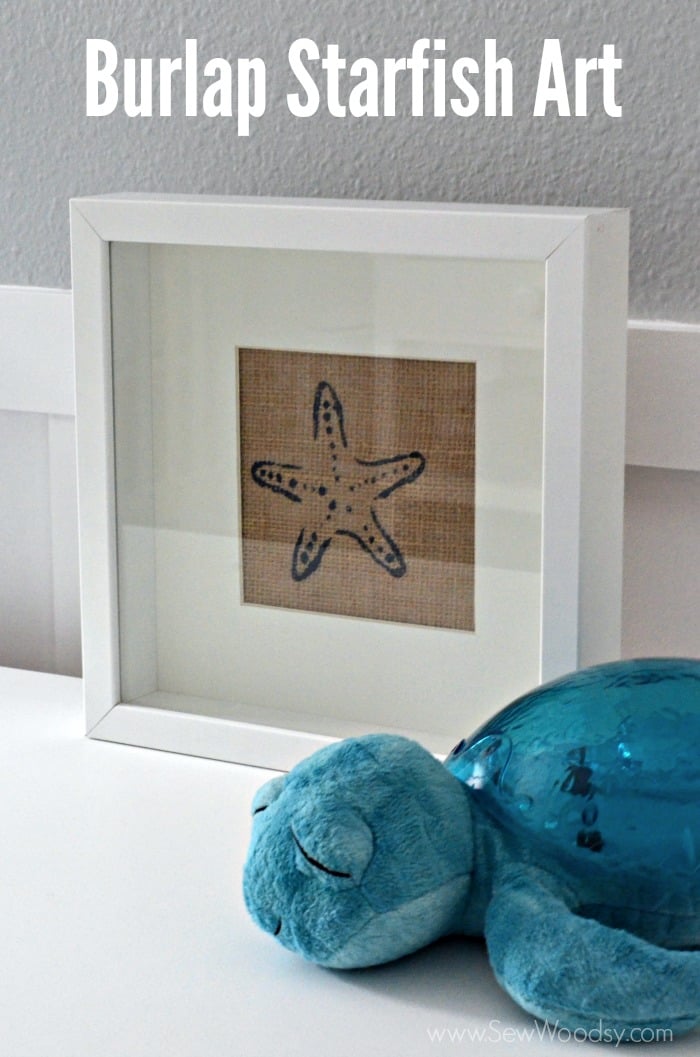 I'm still slowly putting Ryder's nursery together. For month's now ( I can say that since I've officially been sitting in his nursery day-in-and-day out for the past 3 months) I've starred at the stack of frames perched against the empty wall. Waiting to be hung and of course waiting to be filled with beautiful photos and prints. I wanted to make a few unique DIY pieces for his gallery wall. As soon as we got our bonus box from the 12 Months of Martha campaign last month I knew I wanted to make a cute (and easy because let's face it–that's the name of my current game these days) burlap starfish art. I'm in love with the new Nautical Stencils. The theme of the stencils goes along perfectly with Ryder's nursery. In just a few simple steps you can make this cute burlap starfish art for your home, too!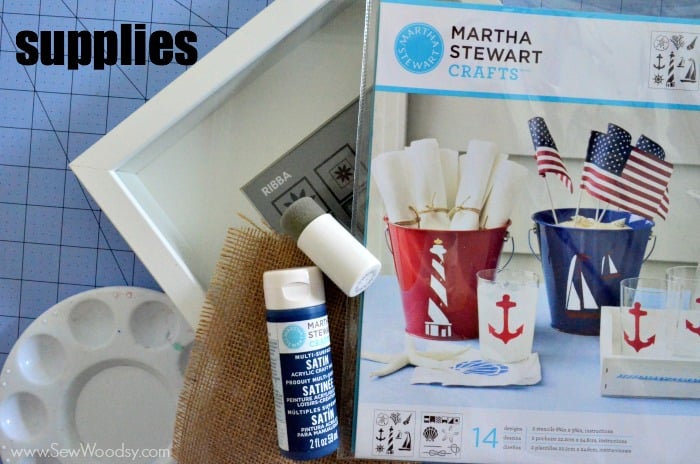 Supplies:
Nautical Stencils
Martha Stewart Craft Paint: Wild Blueberry
Plate to place paint on
Pouncer
Burlap
Scissors
Tape
Frame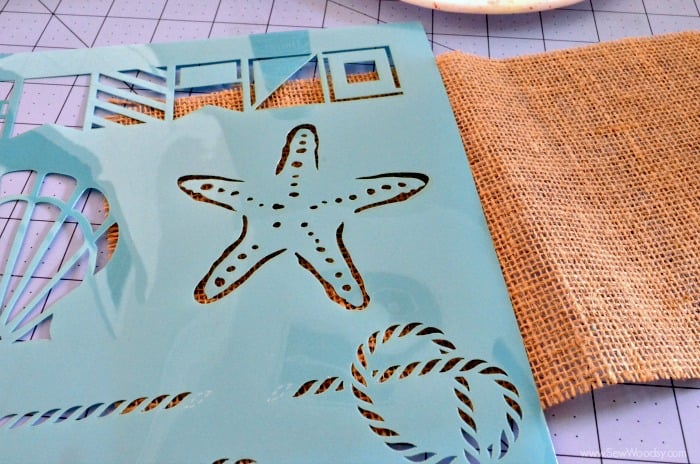 Squeeze a little bit of paint on to a plate. Then line up the starfish stencil on the burlap.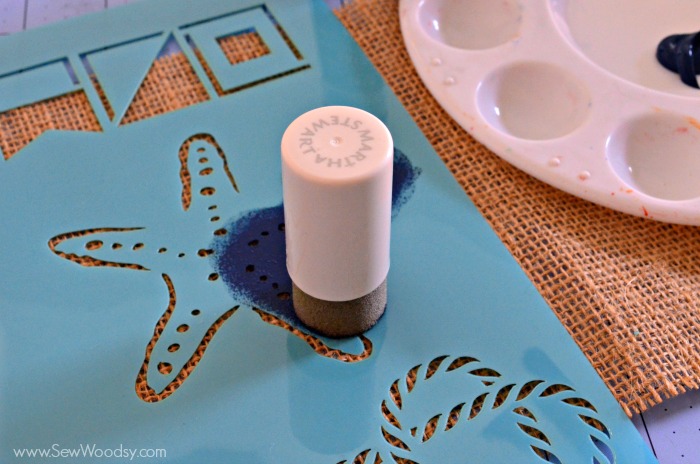 Carefully, begin pouncing paint on to the surface of the burlap.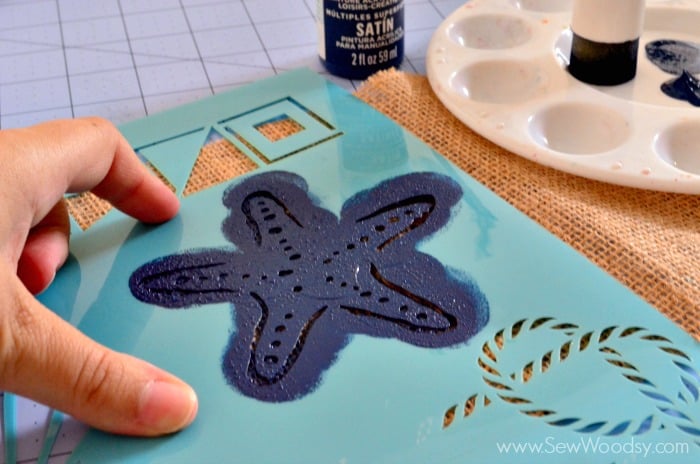 Make sure the stencil does not move. I like to hold the stencil with one hand and pounce on the other hand.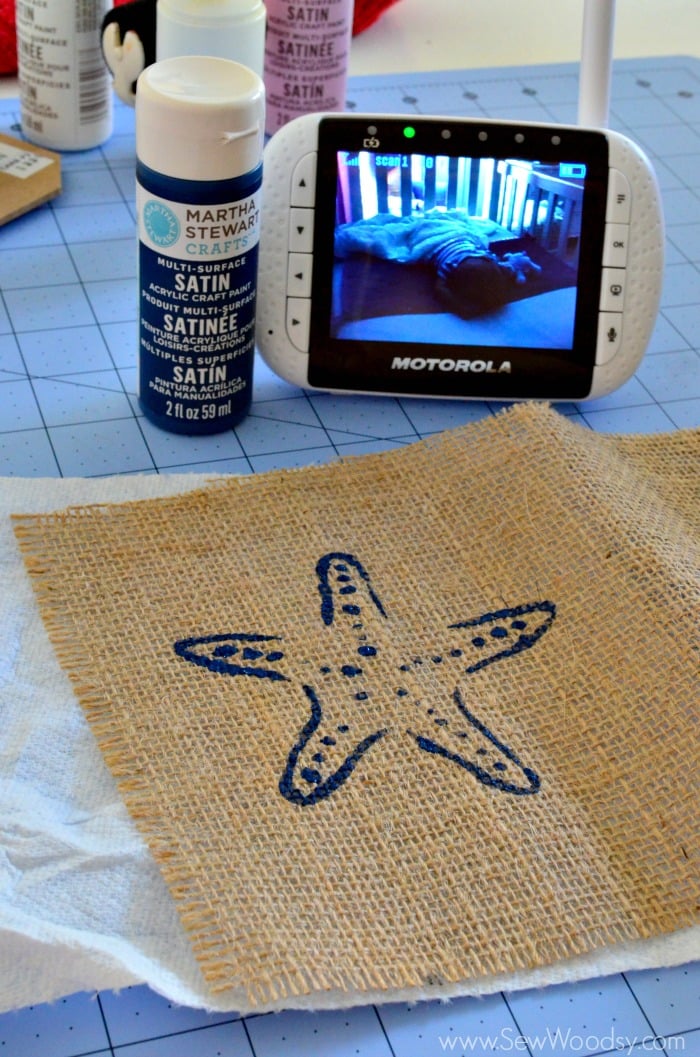 Let it dry, and while it dries and your newborn is still sound asleep go eat a little lunch. Because we all know that if you have a baby lunch is a thing of the past!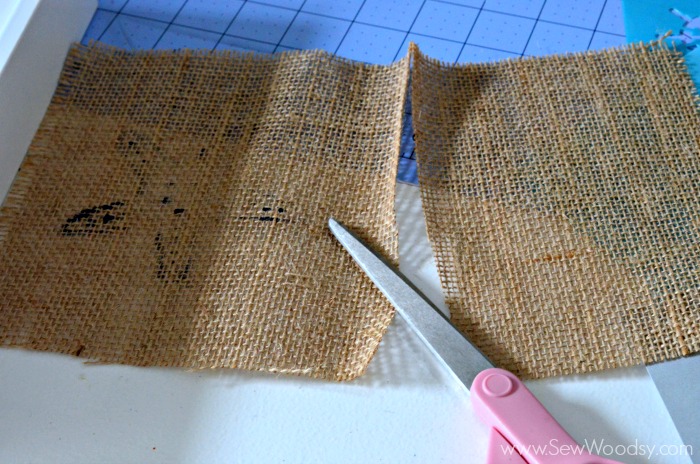 Once the burlap is dry, cut the burlap to fit the frame.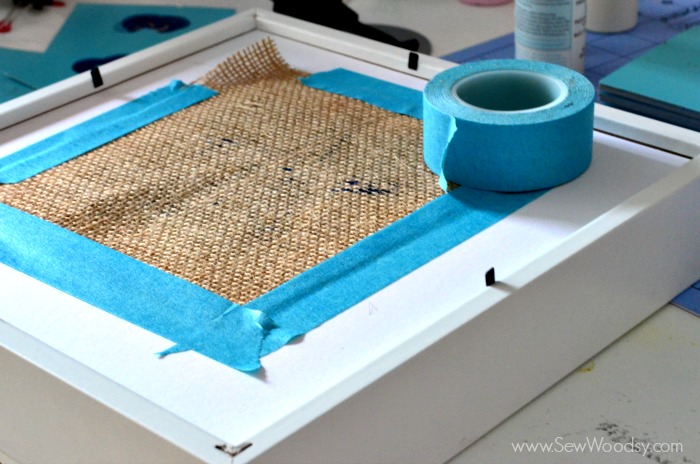 Tape the burlap to the mat.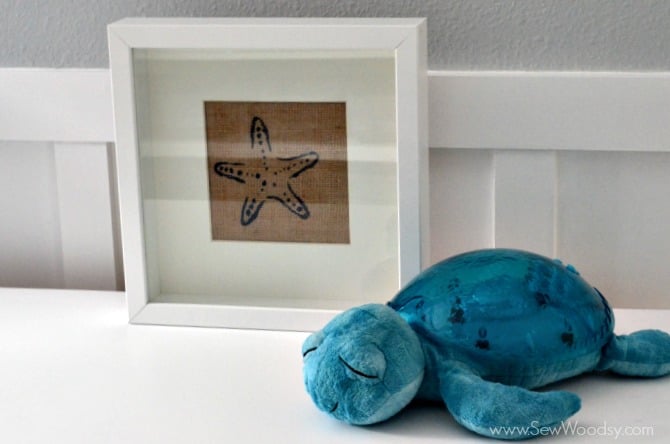 Easy as that–a custom piece of art that is done within 30 minutes. A perfect nap time craft, if you ask me!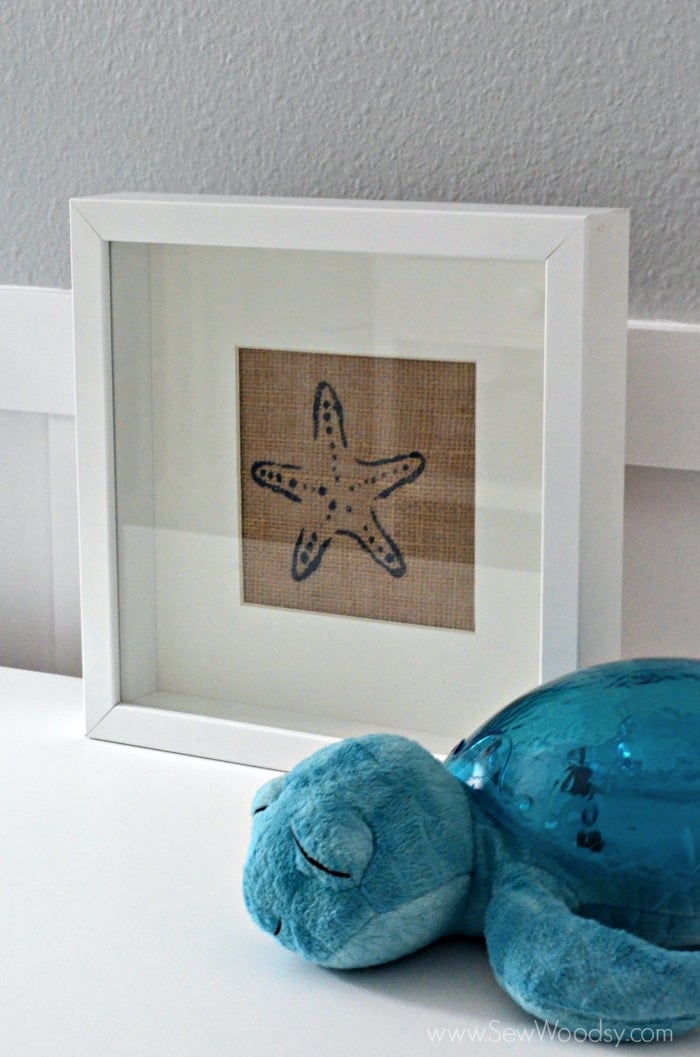 Disclaimer: This is a sponsored post on behalf of Martha Stewart Crafts. I received product and was asked to create a project using the product. As always all opinions are my own.