I had all intentions of sharing Ryder's newborn photography session with our reader's in May. And then May passed, and now June has officially passed and it's July! So I figured its better late than never to share some of the cutest photo's of an itty-bitty 8 day old baby boy. We used the same photographer, Christy Buonomo Photography, who did our Maternity and Fresh 48 photos for us. She does an amazing job and seriously has patience of a saint. Because I had a c-section I wasn't really able to bend and move quickly. Jon was her assistant for the day and did a phenomenal job helping her with Ryder. I think it's because of him that we got so many amazing photos. I had been pinning for month's different newborn photos I wanted. In the end we could not get them all, but we got most of the shots and a good majority of the shots I REALLY wanted.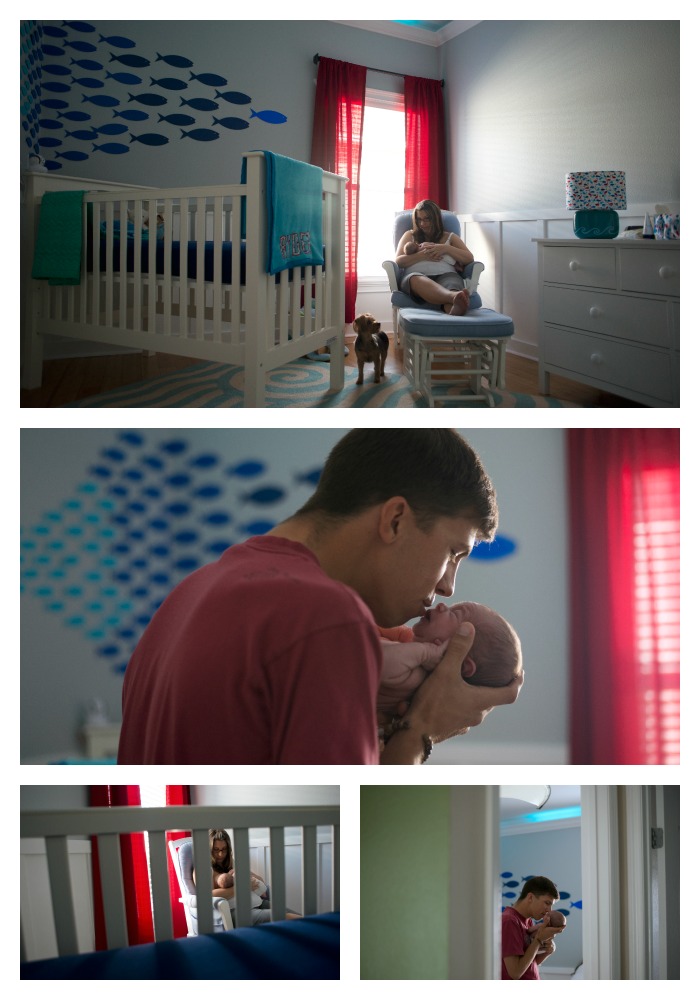 Our first few photo's were taken in the nursery. I was feeding the baby, so Christy captured a few shots of us in action in our half-finished nursery. I'm in love with our nursery photos. And love seeing how small Ryder was.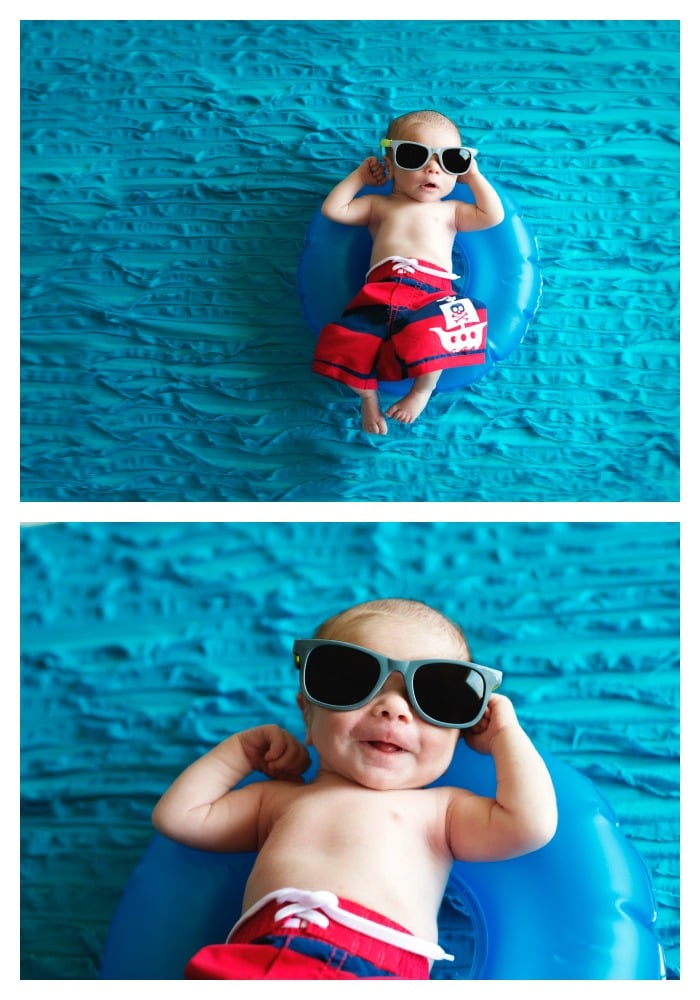 This was my number 1 posed photo that I wanted and had to have. A few days before our shoot I had Jon going from drug store to drug store looking for a hemorrhoid donut to act as Ryder's pool float. Yes, that little itty bitty baby is sitting on a 13-inch hemorrhoid donut! Who knew it could be used as a newborn photo prop!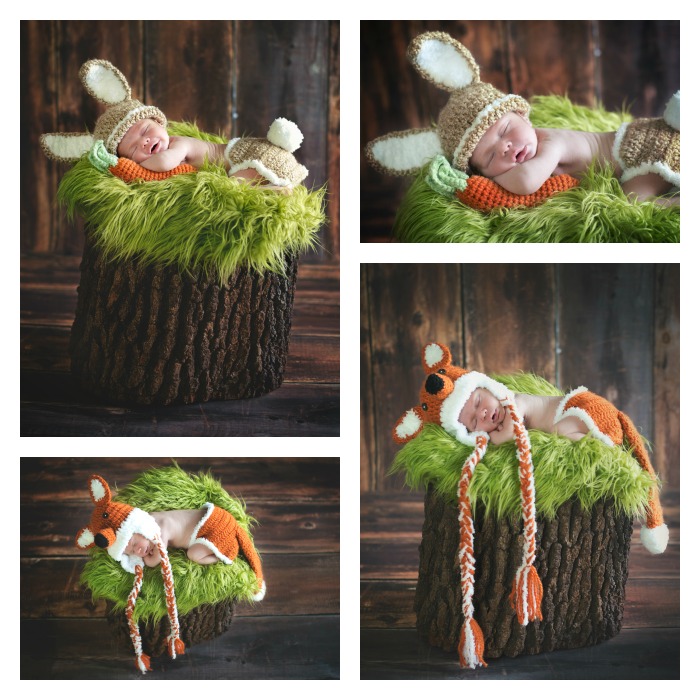 We were digging the cuddly critters and because it was so close to Easter time we figured why not do a bunny and a fox. Ryder might hate us when he is older…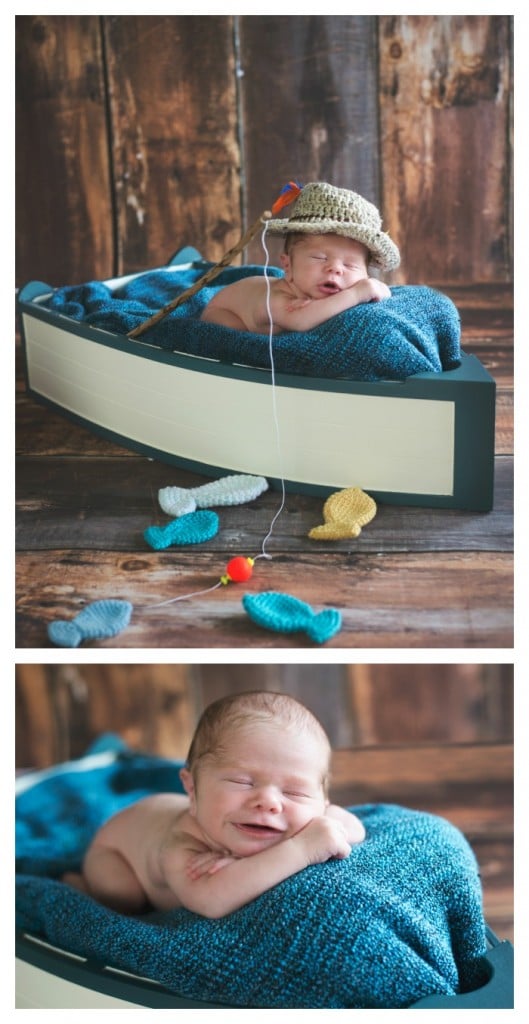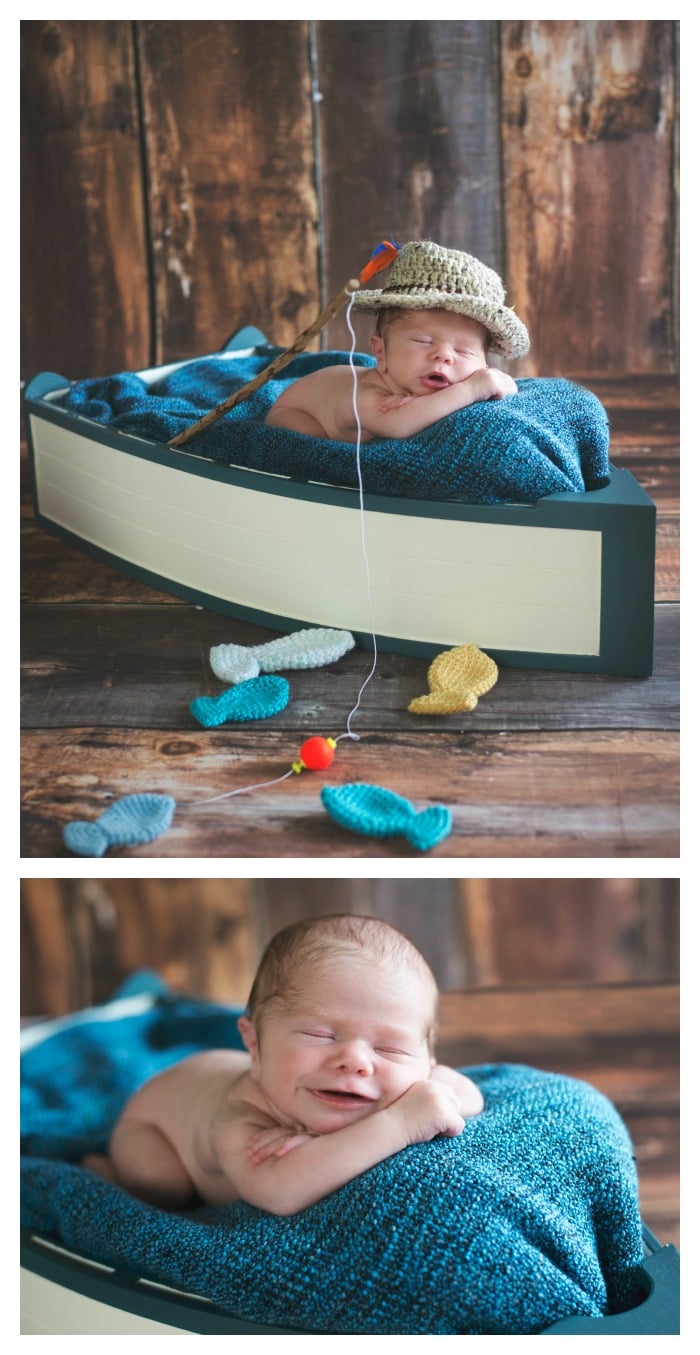 And to capture Jon's love for fishing we just had to do a few fishing photos!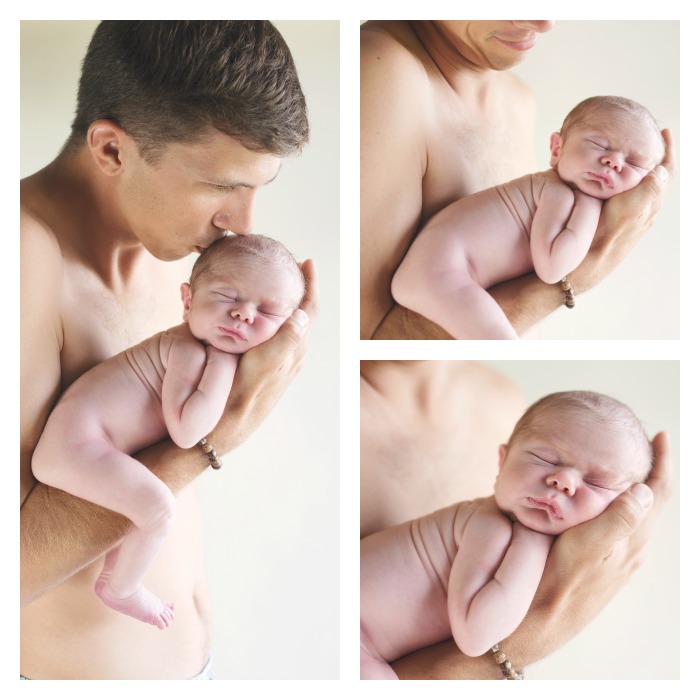 Love the details of these photos of Ryder with his proud papa!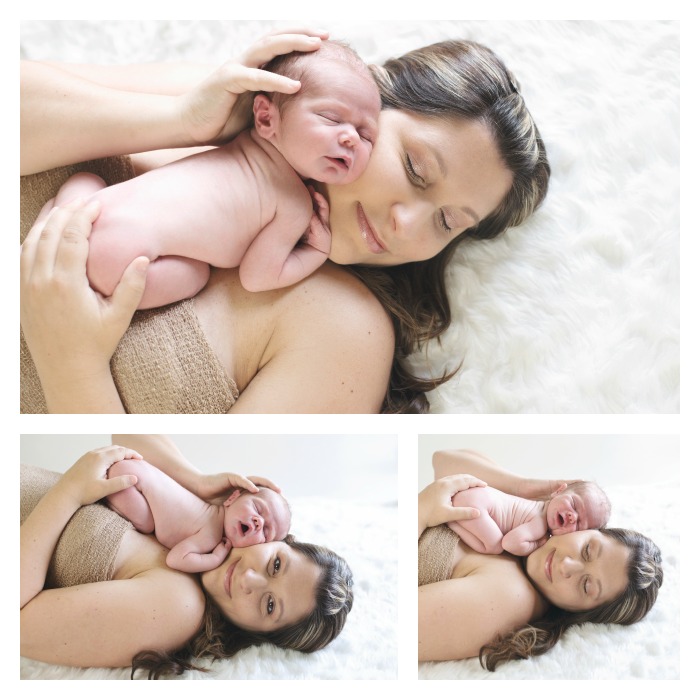 Yes, you can look amazing 8 days postpartum! A mother's love… what can I say.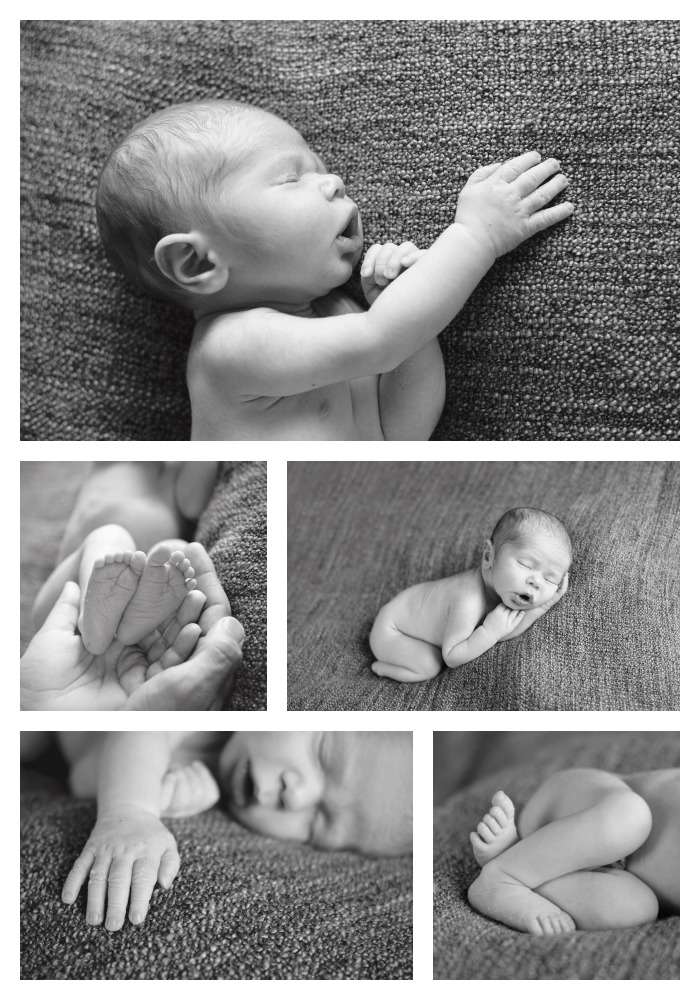 I love all the teeny tiny details.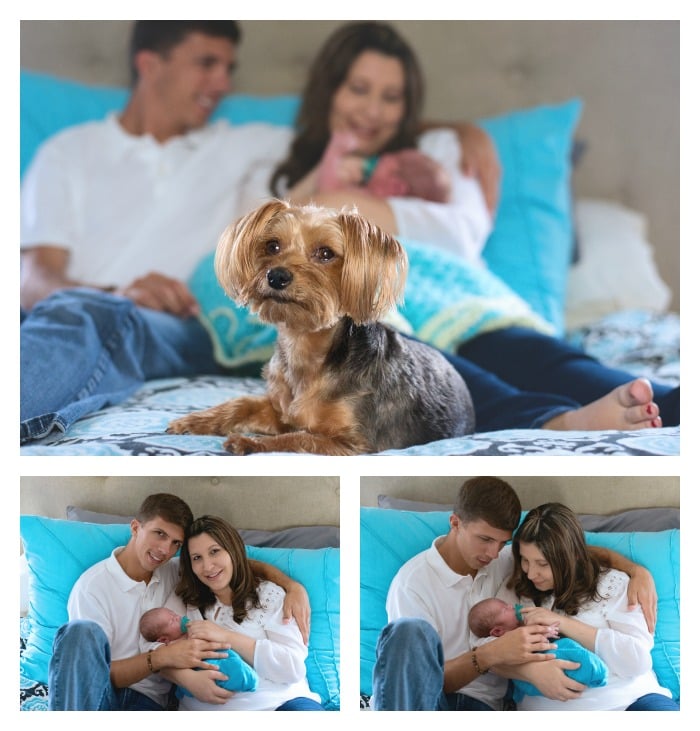 And the last half hour was spent in our room. Ryder was up and fussing hence the paci in the mouth. Of course, we couldn't leave our precious pooch, Lola, out of our family photos. She did such a good job posing for the camera!