Warning: This is a photo heavy post of pure newborn newness. So if you love babies, newborns to be exact you'll want to keep reading, and if you don't–well what's wrong with you? Only kidding. Not everyone loves kids. We get that.
I've been wanting to share our Fresh 48 Newborn photos with you guys for the past month now, and time has gotten the best of me. I'm working on this post at 3am, because someone is wide awake and well I am too, so why not utilize time to the fullest and work on the post (I've also done two loads of laundry–I'm finding I'm now a night owl and most productive in the early hours of the morning–when I am wide awake with Ryder)! I have Ryder in his crib–he loves to stare at his fish on the wall (that's a post in the making) and I'm playing his tranquil turtle. He loves both of those items combined. As I type I'm listening to coo's and make-shift newborn laughs!
Now that I have that out of the way, let's talk about our Fresh 48 Photo Shoot.
What is Fresh 48, you ask? It's a style of documentary photography in the first 48 hours of life. We had my good friend Christy come over from Christy Buonomo Photography document an hour of our time in the hospital. No poses (ok well maybe a few during the end, but that was it). It was real life. 15 minutes before she came I woke up Jon. He was sleeping in the pull down murphy bed in the far left corner as you'll see in the picture below. Other than that we did not clean up our room. It was real life. Our new life.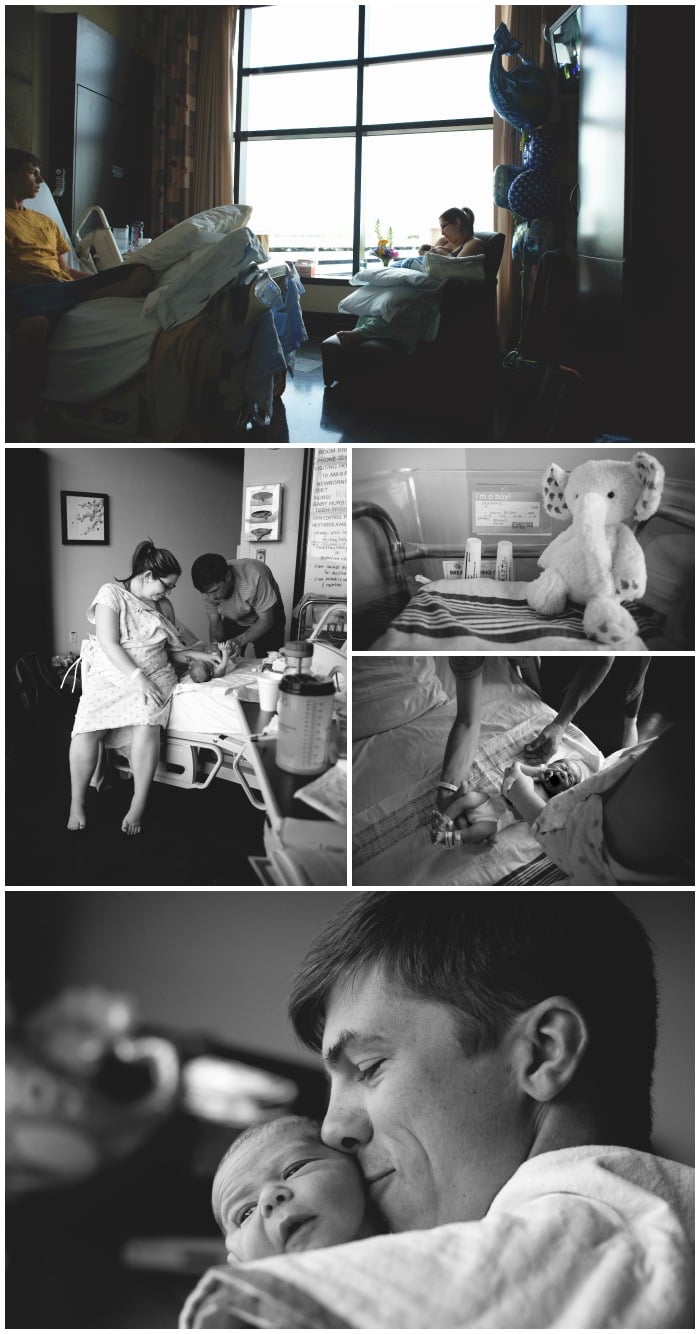 I absolutely adore the top the photo. It captures what our room looked like, the messiness, the tiredness, the beautiful balloons and gifts our family and friends showered us with. The bottom photo of Jon and Ryder is my current screensaver on my phone. I love the joy and and newness of the photo.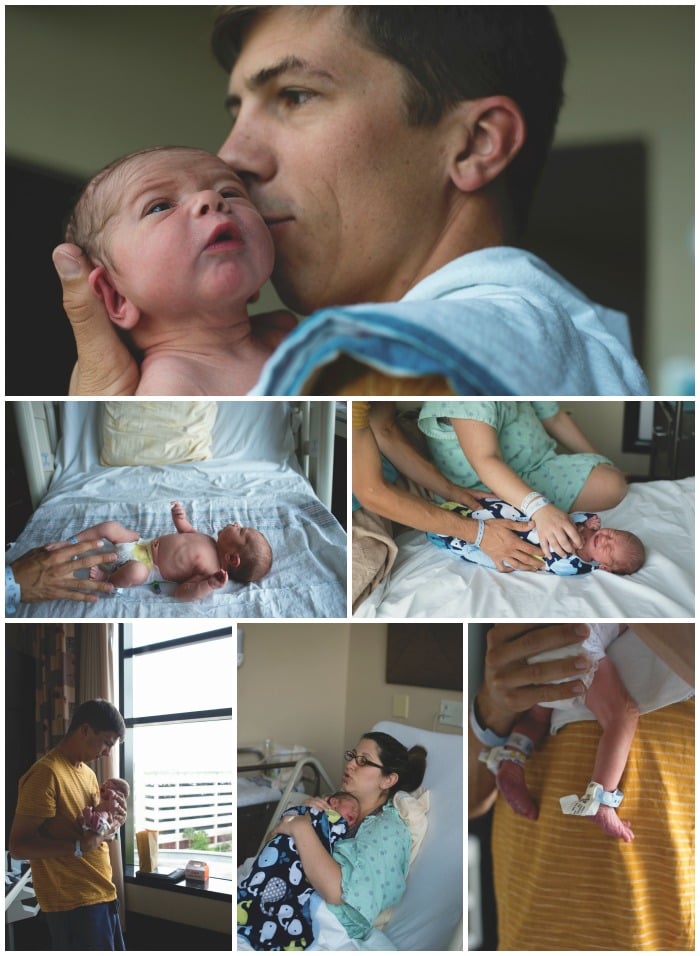 I look back now and can't believe how tiny he really was. Everyone says it goes by in a blink–I now believe them.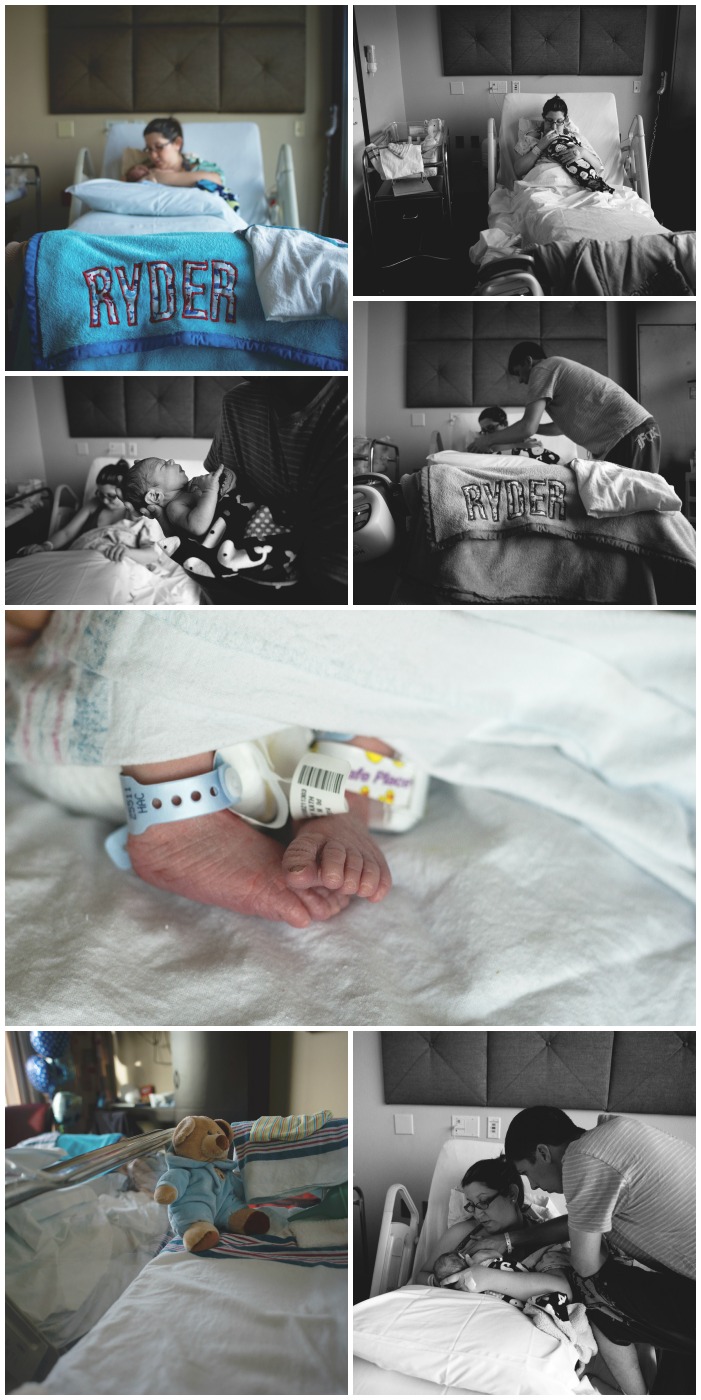 Some of these photo's I'm breastfeeding in. To be honest, almost all of the photos Christy took of me I am breastfeeding because that is what a newborn does–cluster feeds. So I choose the photos that weren't as revealing. Not sure if I'm ready for the world to see my breast. lol. Oh and let's not forget the little details!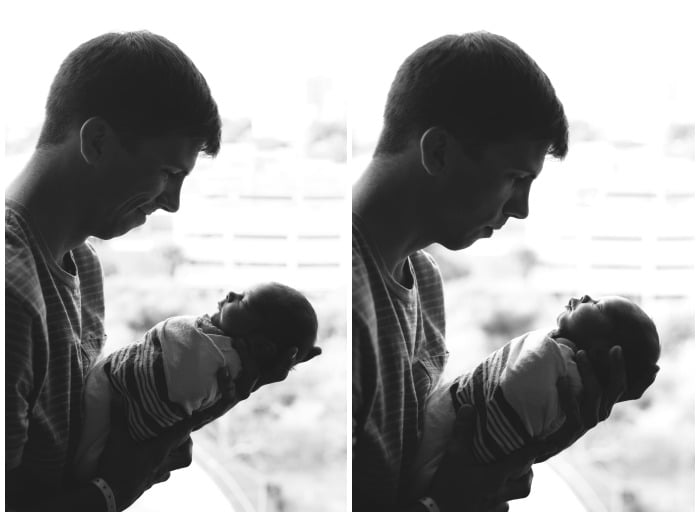 One of my favorite sets of photos of Jon and Ryder are these two photos. The photo to the left has been my screen saver on my phone for a while now. The sheer joy Christy was able to capture melts my heart. Jon has wanted a child since the day we were married and if he had his way that would have happened; however, now he is so happy I held out and allowed us to cherish 5 years married (and 11 years together) sans a child. He realizes now how important that time we had together really was–how it helped strengthen our bond and marriage.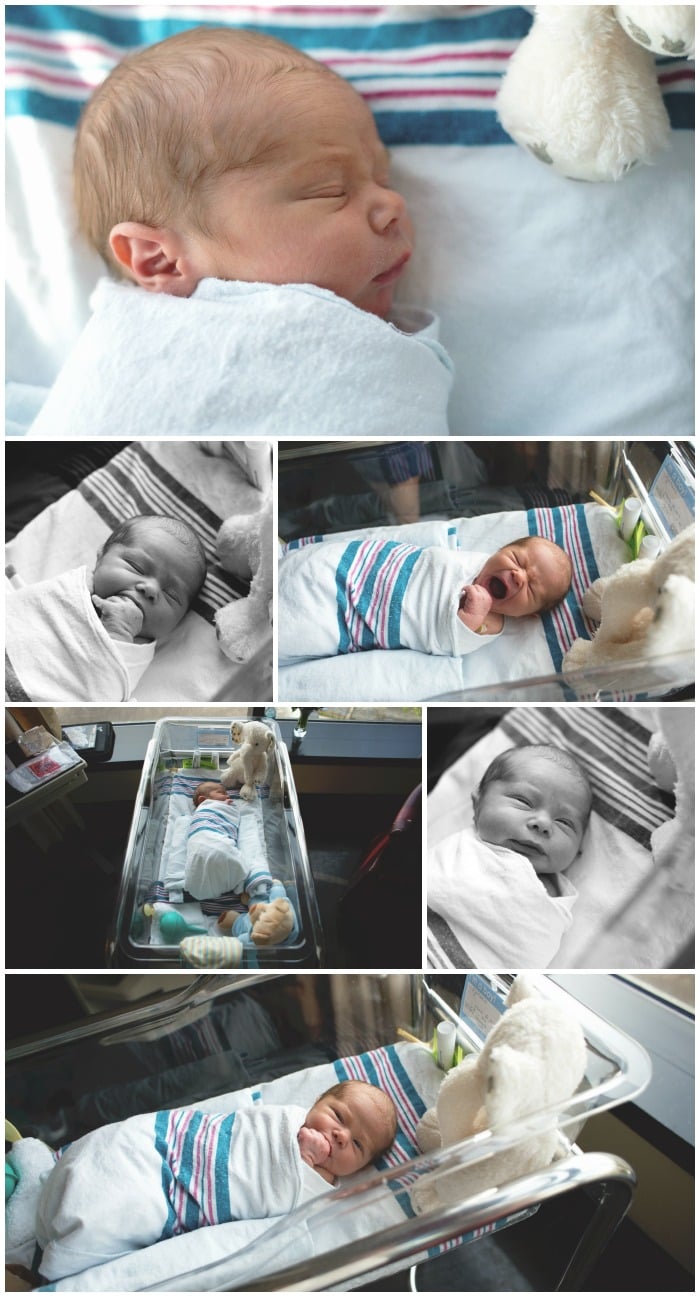 Oh the newness of this little boy… I look back and can't believe that this was just two months ago. He came out sucking his hand–stopped it for a good 6 weeks and now is back to sucking his hand and thumb now, every time he is hungry!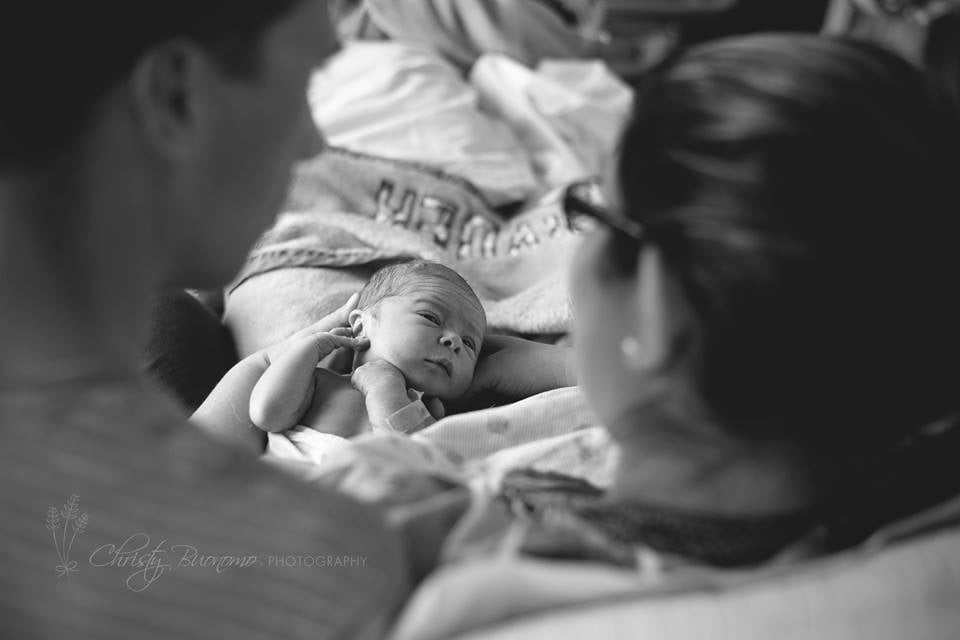 We shared this photo during our announcement–I still love it. It speaks volumes to me.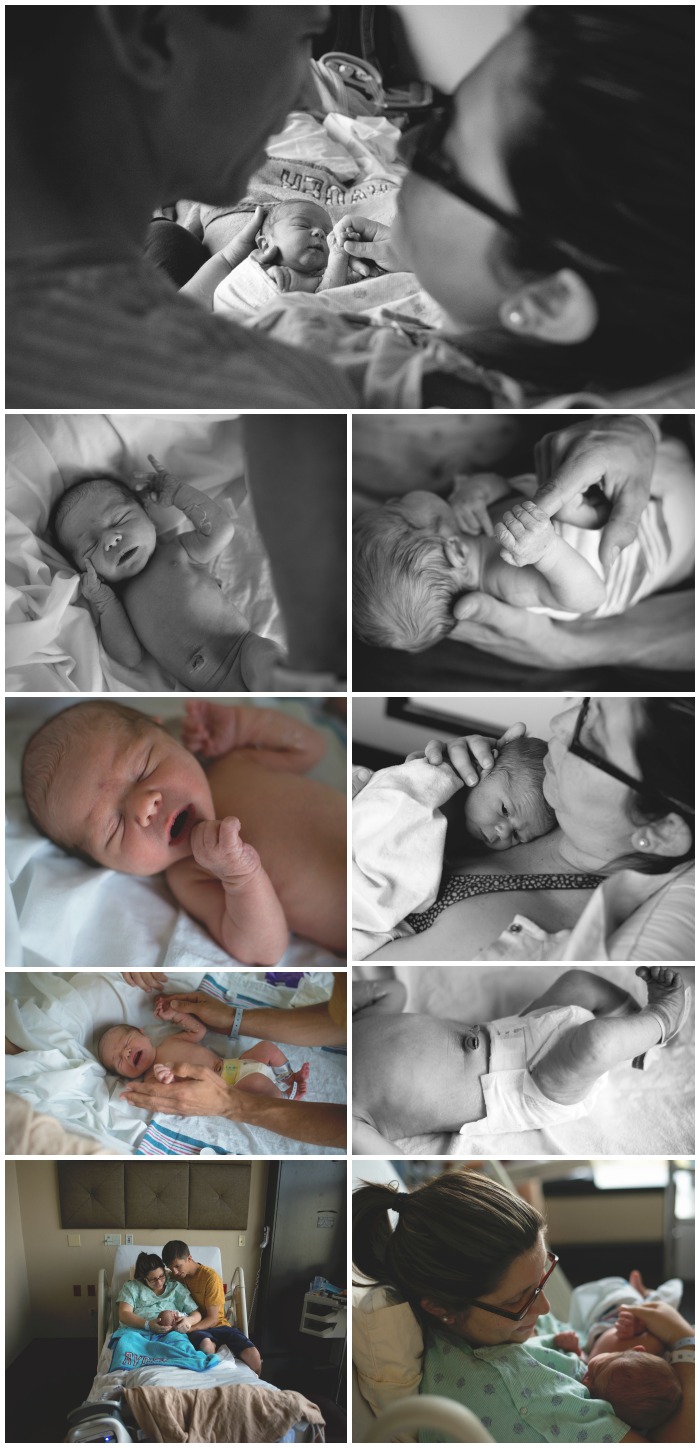 And the last of our photos–a glimpse into what it was like during the first 48 hours of Ryder's life. During the first 48 hours of our new life.
All photos taken by Christy Buonomo Photography copyright 2014. Do not reproduce these photos without written consent.