This is a sponsored post on behalf of Homes.com.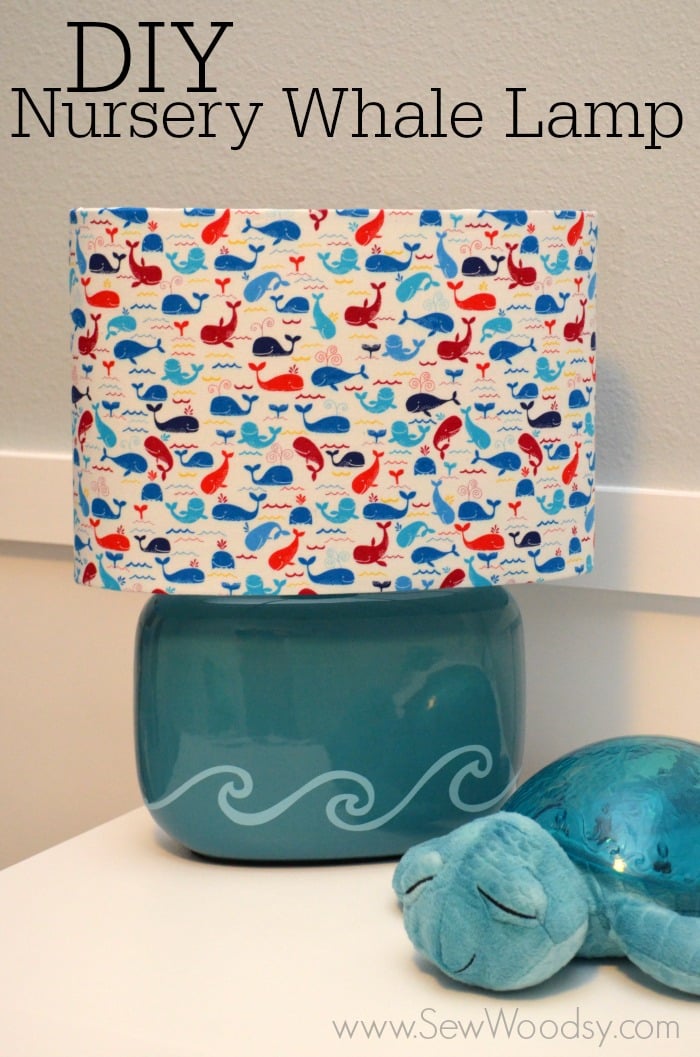 Before I had Ryder, our friends at Homes.com challenged us to come up with a fun and easy upcycle project. I racked my prego-brain for days until one day I was cleaning up the craft room and stumbled across a lamp I picked up a few years ago at our local thrift store. The color of the base of the lamp worked perfect with Ryder's nursery. I used a piece of the whale fabric that I was using as the inspiration and color pallet for the room to re-wrap the lamp shade, and applied a simple vinyl wave to the base to give it a little more character. In less than an hour and for less than $10 I had a whale lamp for his nursery. Watch our video tutorial on how you can create this DIY Nursery Whale Lamp.
Supplies:
Thrifted Lamp
Fabric
Scissors, Ruler, and Pen for marking
Hot Glue & Hot Glue Gun
Vinyl Applicator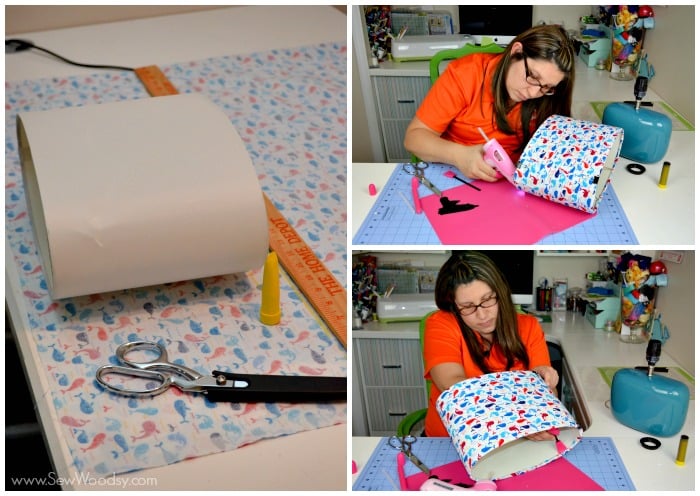 First, I worked on the lamp shade. I laid out my fabric, wrapped it around my shade and cut it. I used my hot glue gun to secure the edges. I love Hot Glue Gun Helpers and that's what I used to push the fabric into the sides. I also used binder clips to hold the fabric in place. Remember to fold over one of the edges if the fabric does not have a finished seam.
I found the fabric at Hawthorne Threads (although when I finally decided to order the fabric it was on back order and found a few yards from an easy seller)!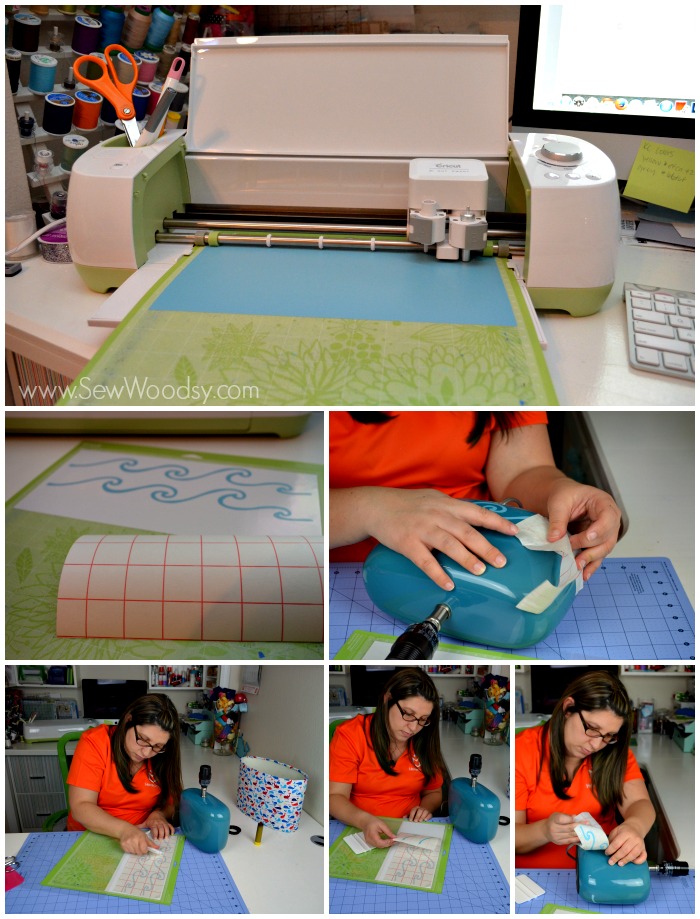 Next up, I used my Cricut Explore to cut out the waves. I used the vinyl setting, had my machine cut it out, and then used transfer tape to apply it to the base of the lamp.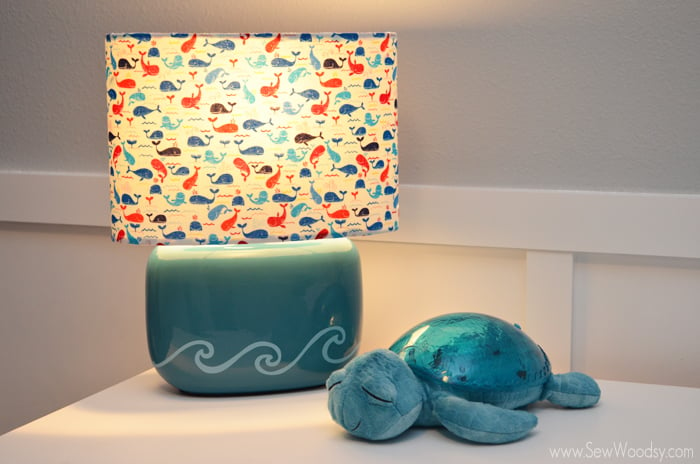 Easy as that a thrift store misfit lamp is now revamped into a beautiful DIY Nursery Whale Lamp!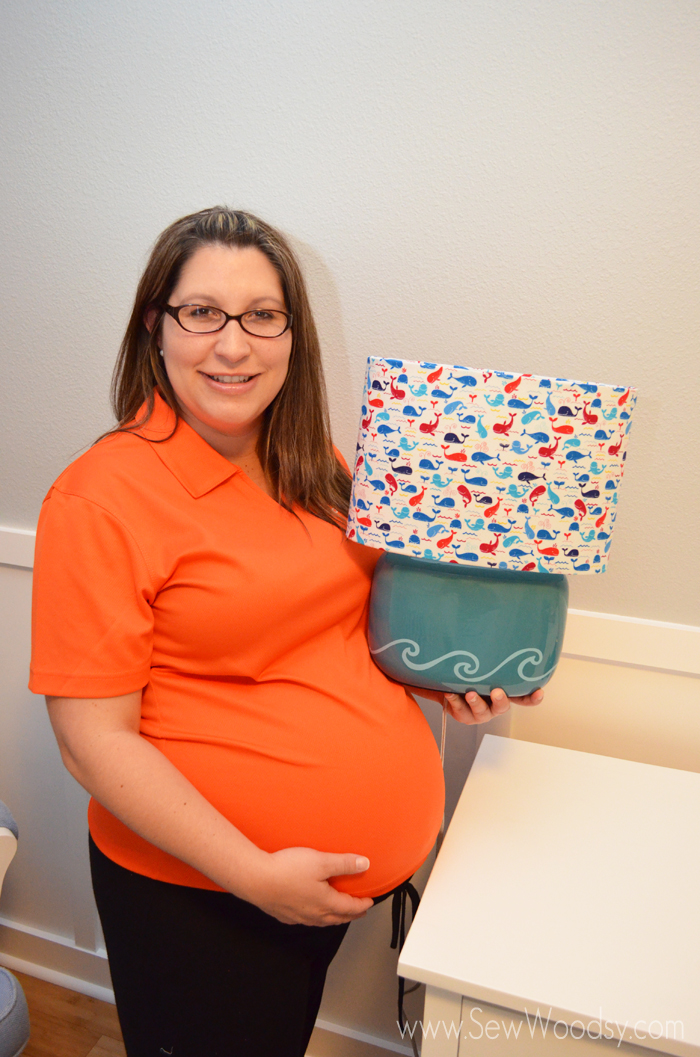 Here I was in all my 9 months of belly glory. I believe I was 37 or 38 weeks pregnant in this photo!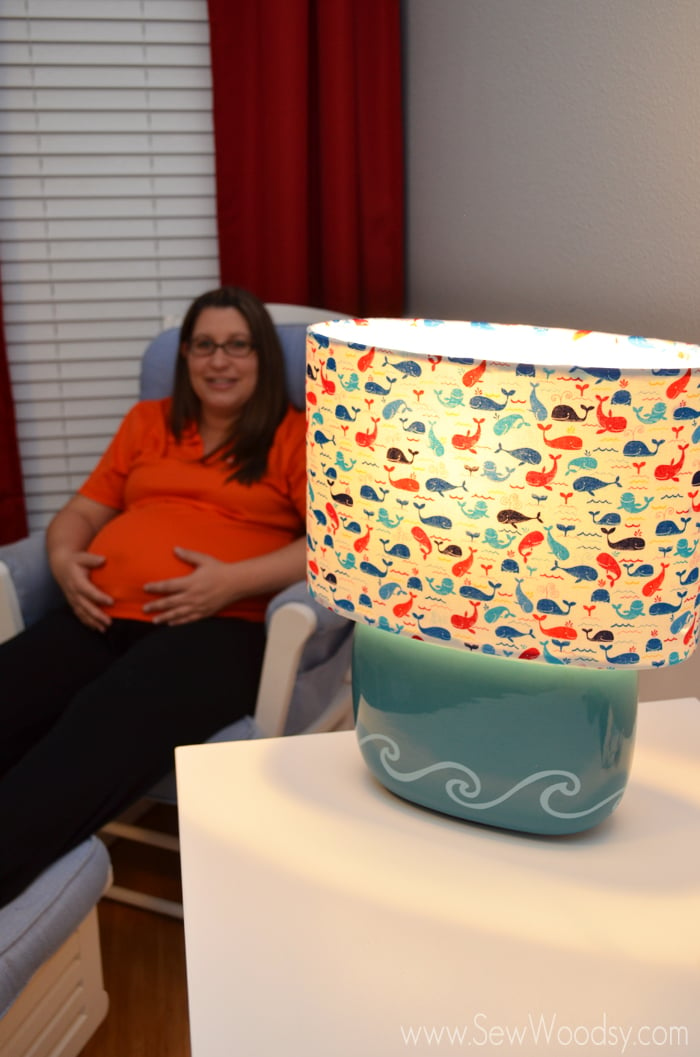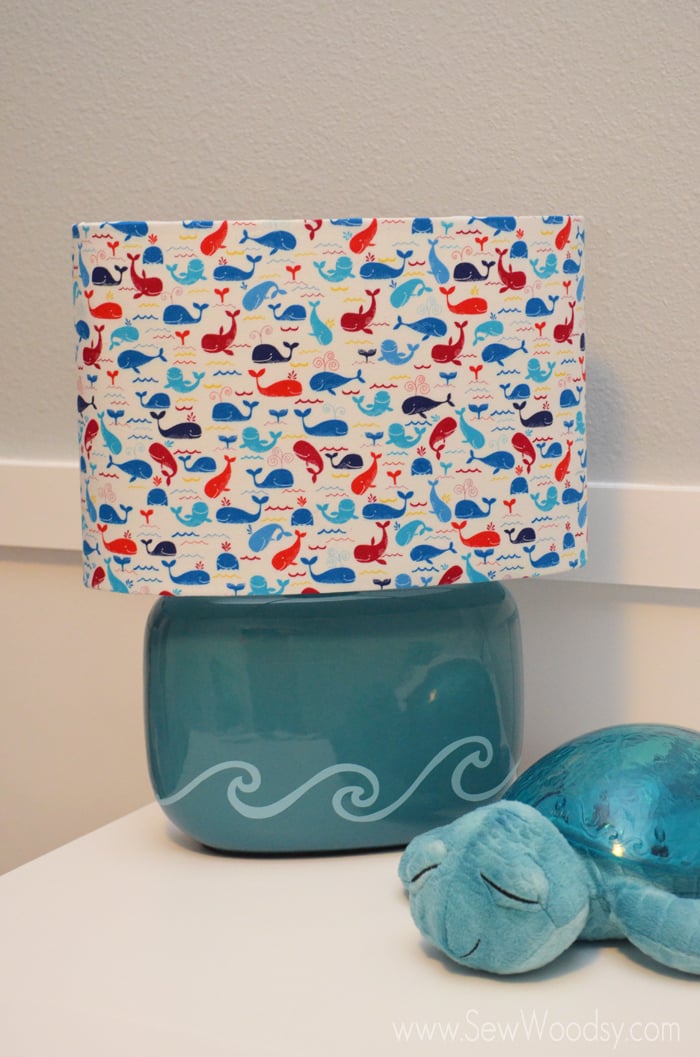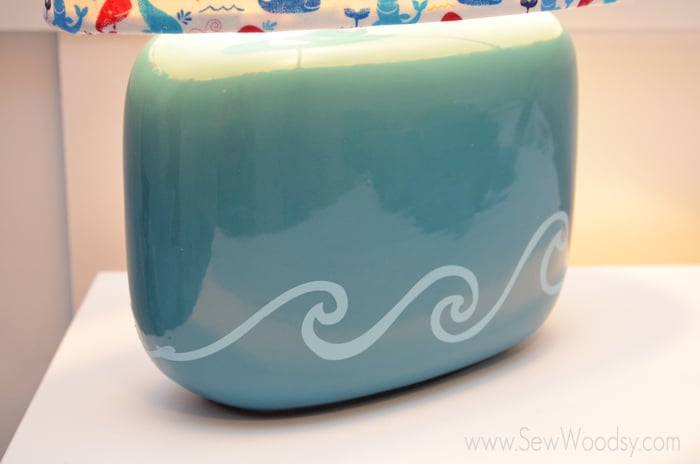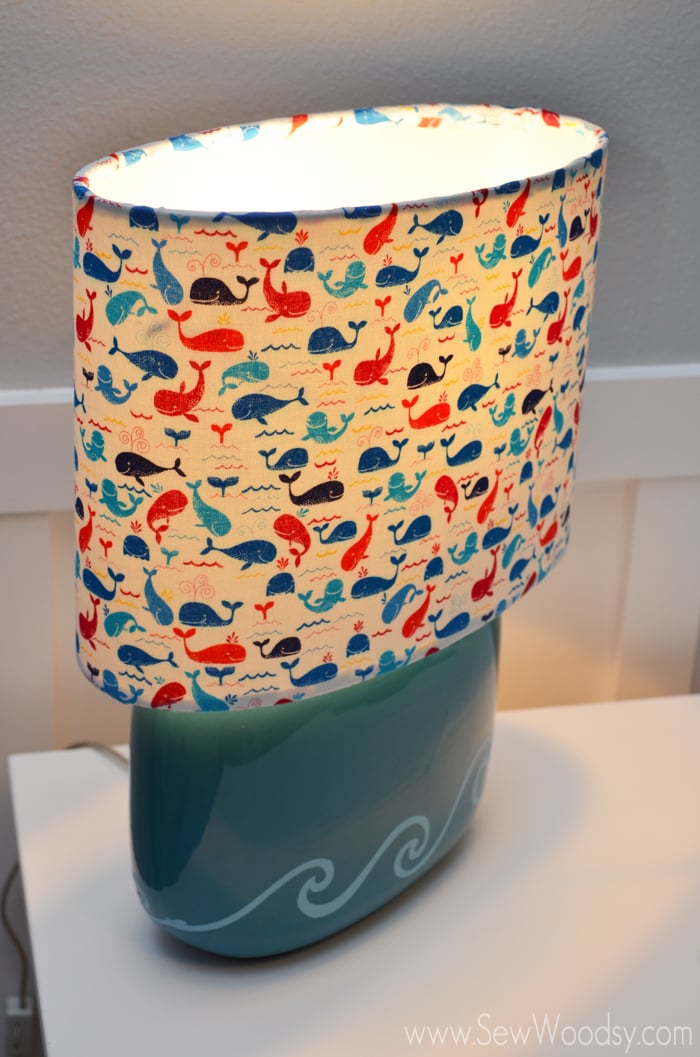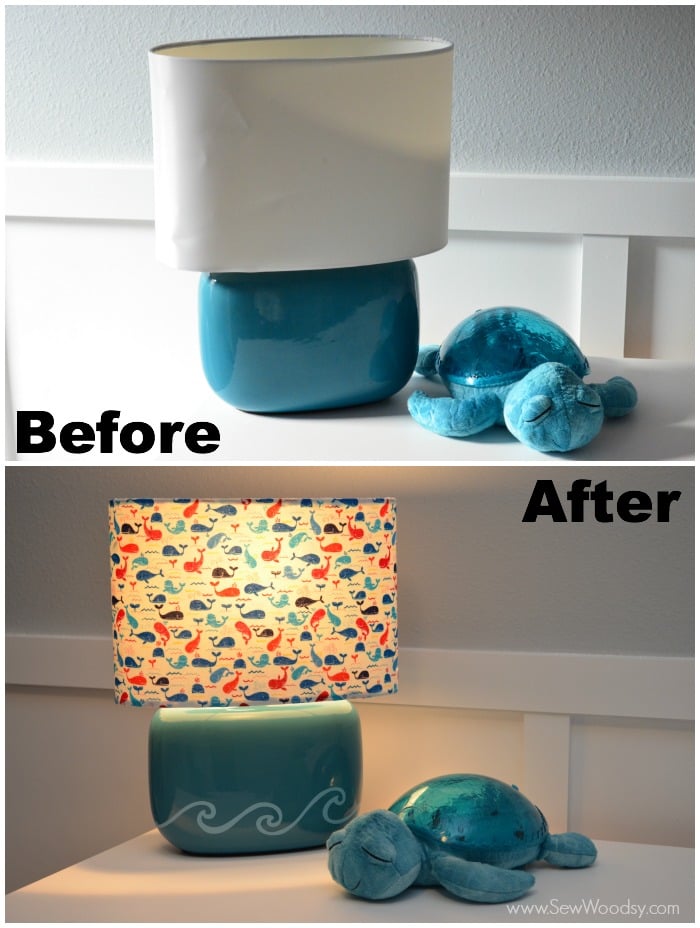 Here is the before and after. I love how it turned out. I never thought I would need more than the light from the ceiling fan, but boy was I wrong. I use this lamp daily!
Have you ever recovered a lamp shade? Revived a thrift store find to something fab? Tell us about it in the comments below!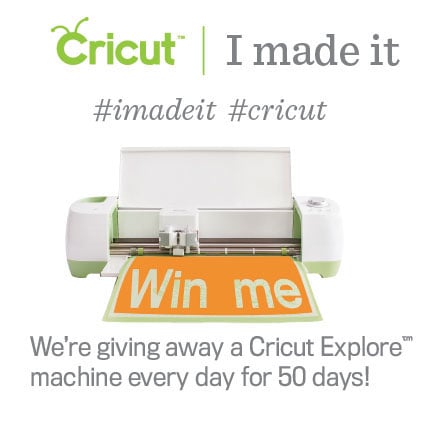 I entered this lamp in the Cricut Design Space Star contest. Our team came up with a beach theme for the month of July 2014. If my project is selected it will be voted on to be part of the new Cricut Design Space project library and I'll win some cool prizes.
If your a blogger and love Cricut make sure you join the Cricut Blogger Network Program. So you want to know how you can win a Cricut Explore? It's simple! All you have to do is post your project on Facebook, Twitter or Instagram by hashtagging #cricut and #imadeit. If you've already hashtagged #imadeit, simply re-post and add #cricut. Read the official rules here.
UPDATE: I've had a few inquires about the adorable turtle pictured above. It's called the tranquil turtle. It plays spa like music and ocean waves and lights up projecting ocean waves on the walls and ceiling. You can find it at any baby store and I believe Target carries it as well (it might be online only).
Disclosure: We have a working relationship with Homes.com and are video brand ambassadors for 2014 (thus we are compensated). As always all opinions are our own. There are affiliate links in this post. That means if you purchase from this post we will make a percentage from the sale.