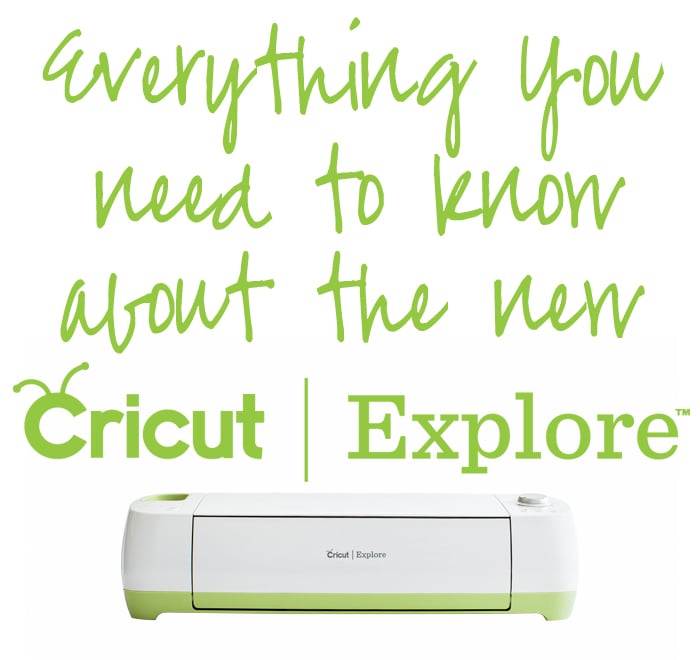 It's been a little quiet around here the past few days, sorry for that. But I have a fantastic reason for it… if you follow me on Instagram you know exactly what I've been up to. I was in Salt Lake City, Utah for the product launch of the brand new Cricut Explore™! You guy's know that I've been a Cricut user for years, so when they invited me out for this launch I was over the moon. Of course, the first thing I did was calculate how many weeks I would be since the cut off for flying is 34 weeks. Luckily I was 30/31 weeks and cleared by my doctor the week before to fly!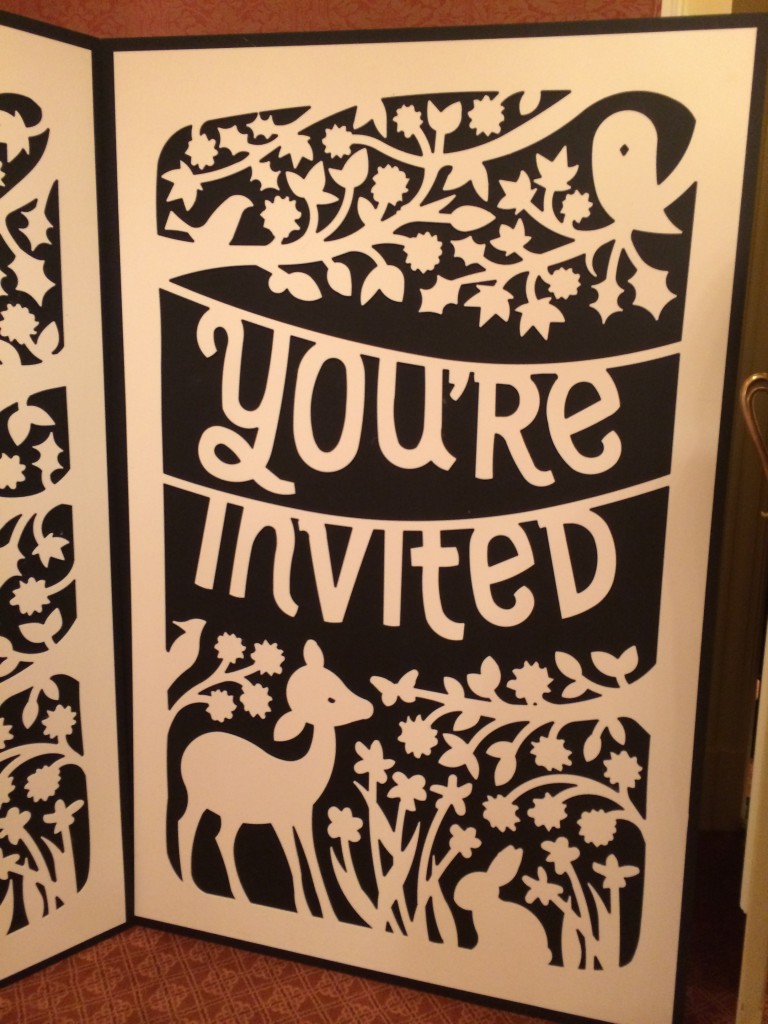 After I checked into the hotel and took a little nap it was time to check-in to all the Cricut festivities. I walked up to the ballroom to see a life-size Cricut card.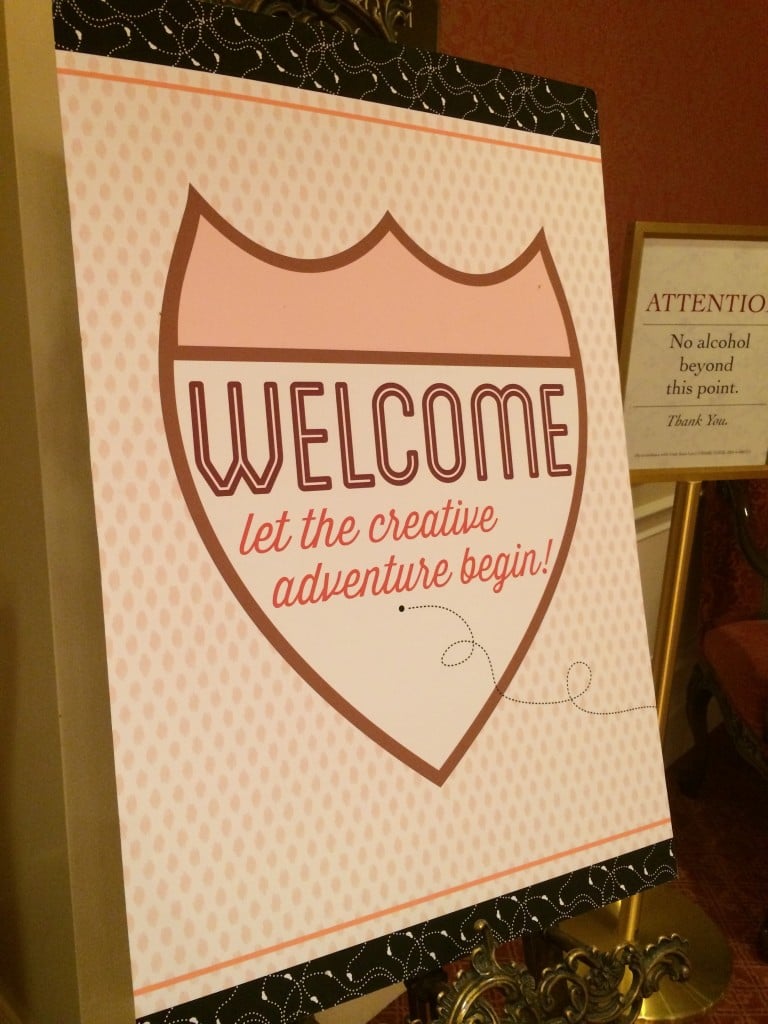 The theme of the event was all about destination and travel!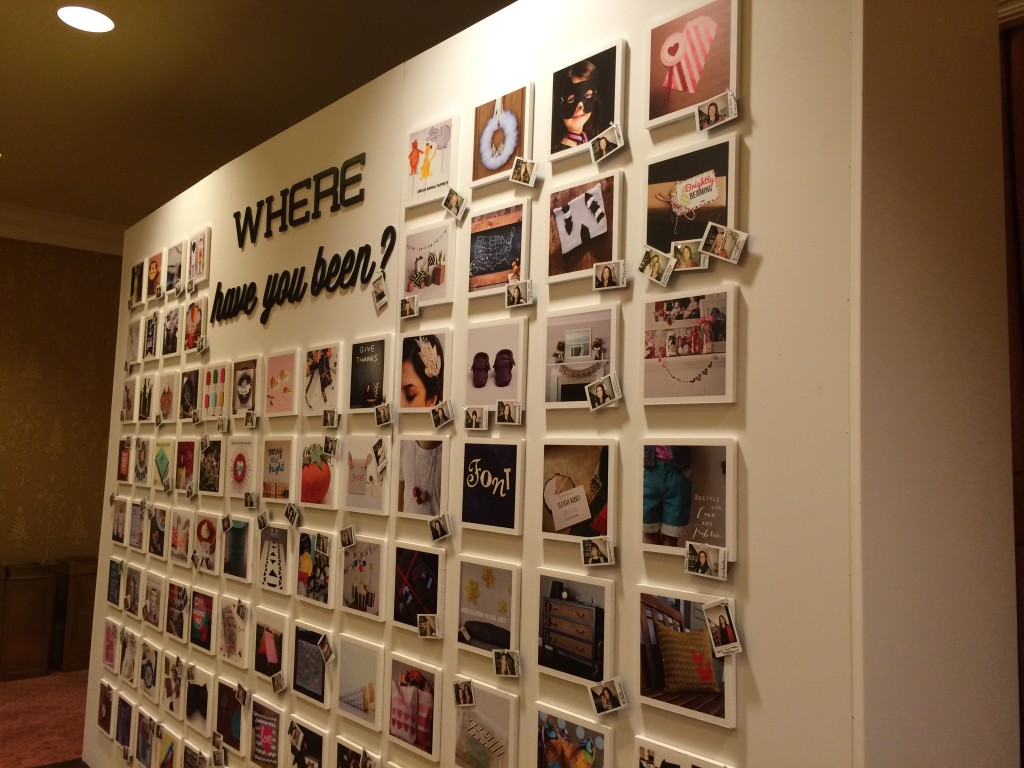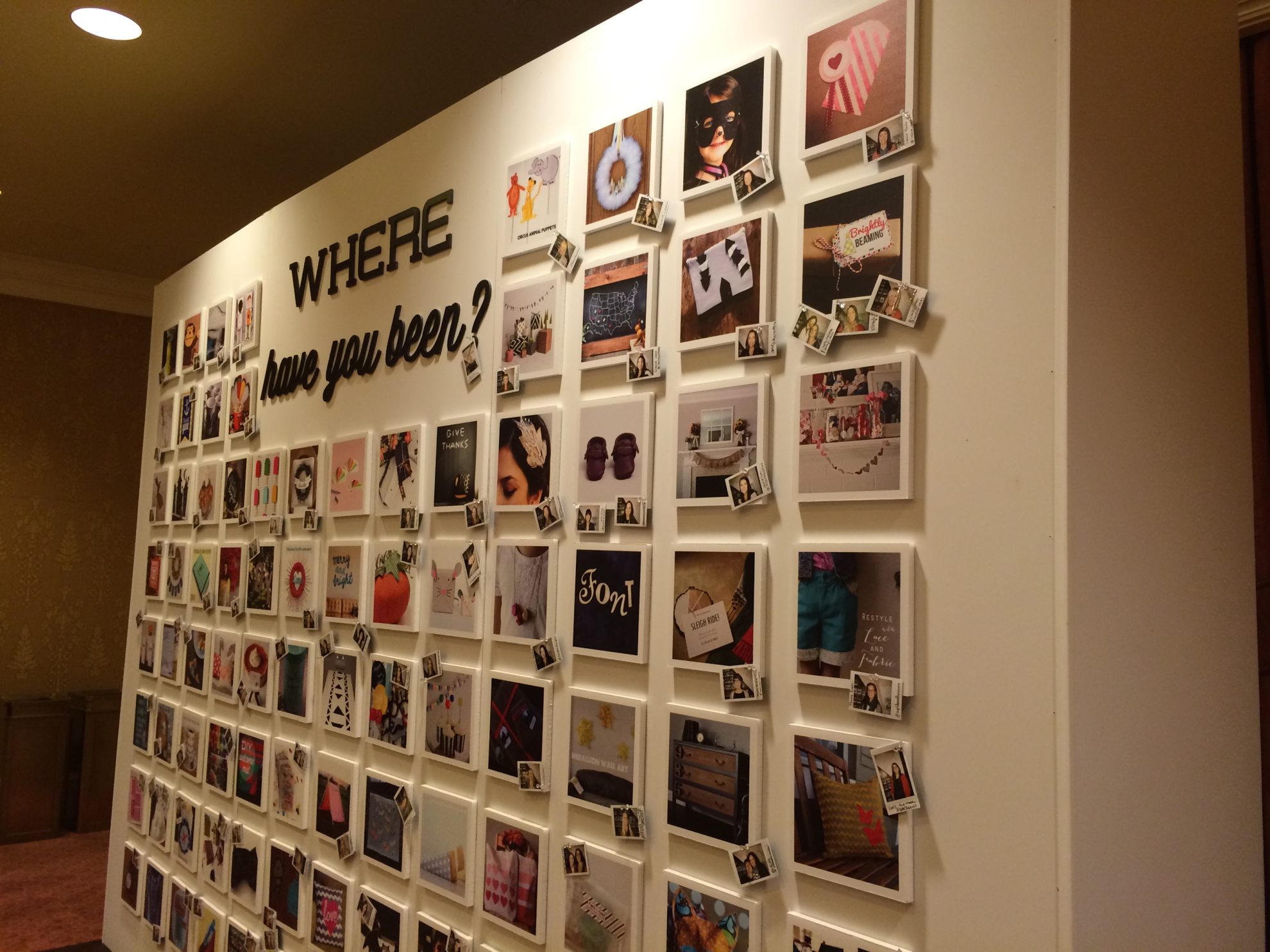 When I walked into the room I saw a huge wall full of large Instagram photos. We then were asked to find our Instagram photo and put our polaroid with it.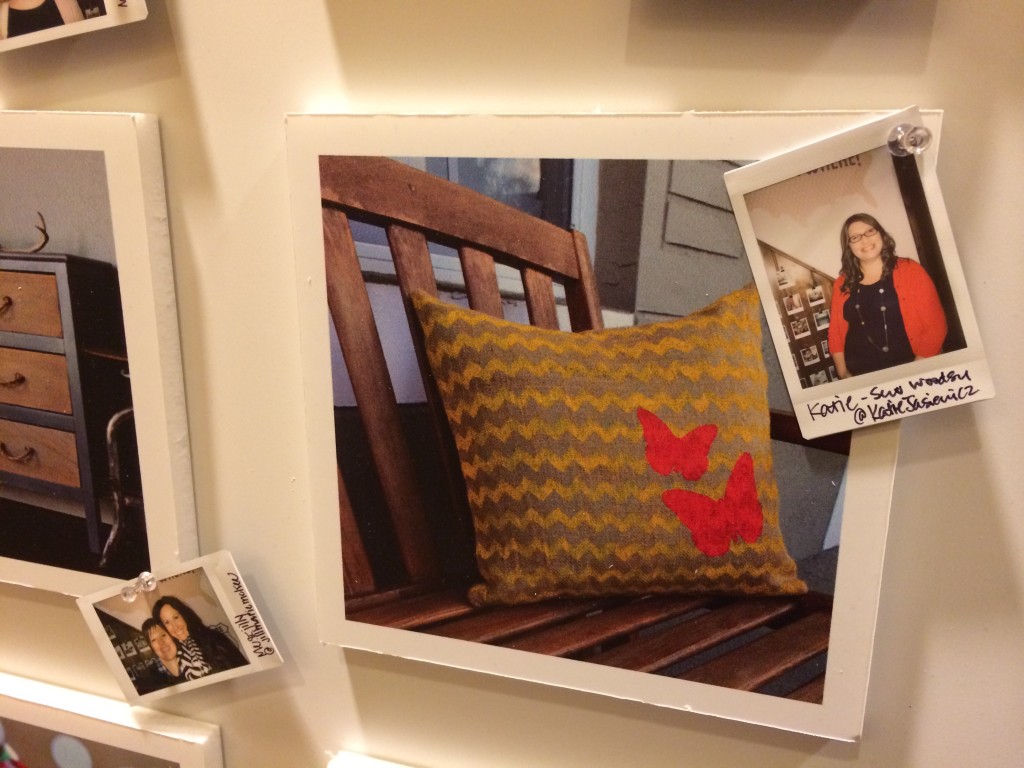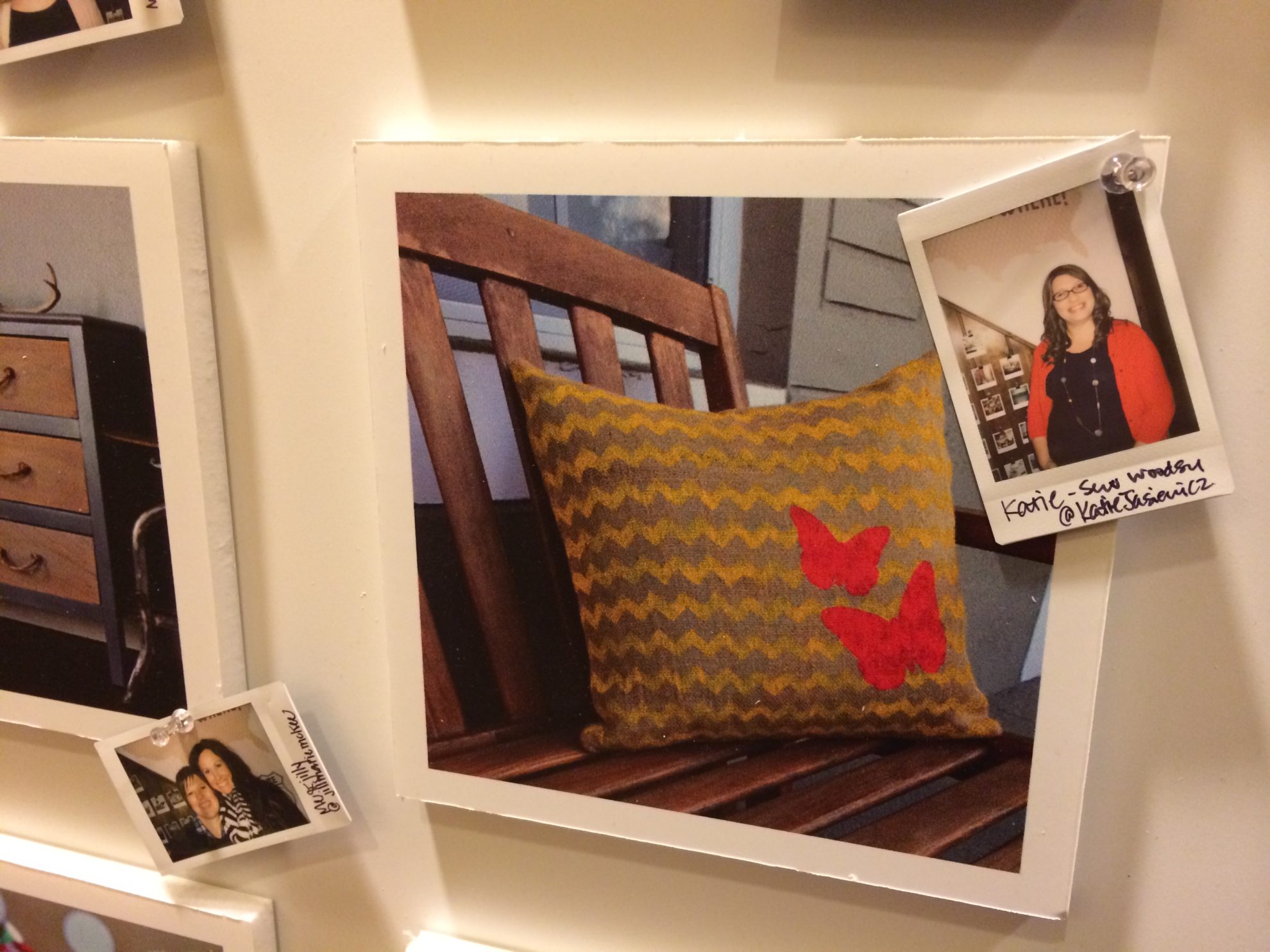 They chose my DIY Painted Spring Pillow as the Instagram photo.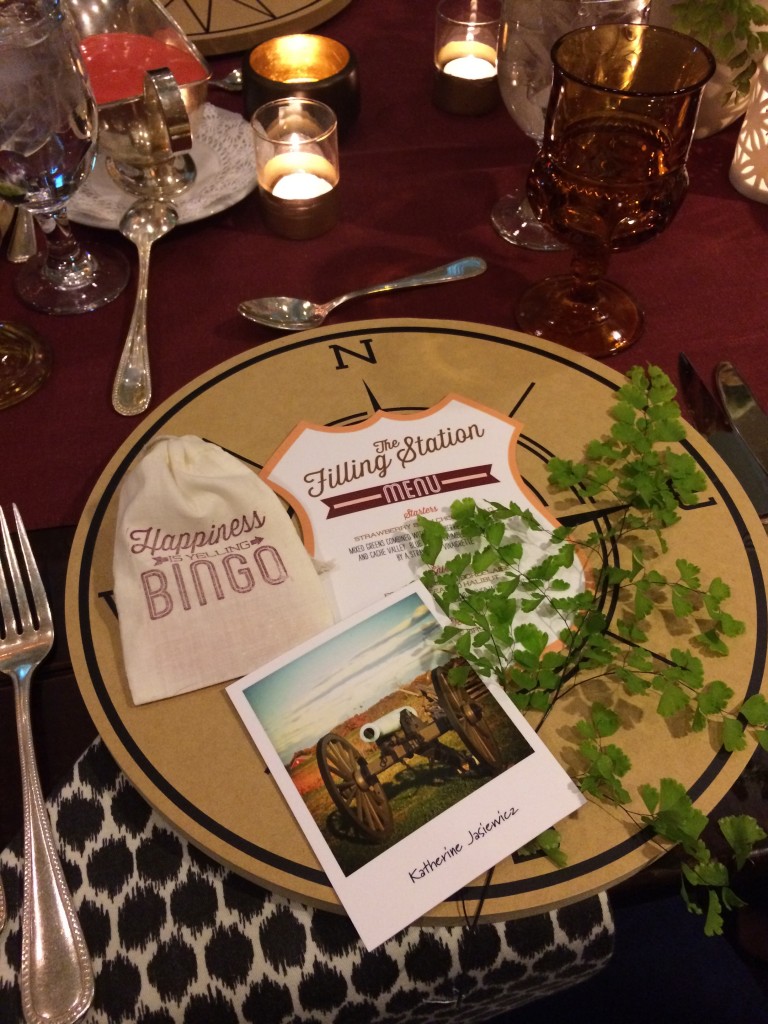 It was time for dinner and we walked in and we were all wowed! From the place settings to the tablescapes–it was all amazing.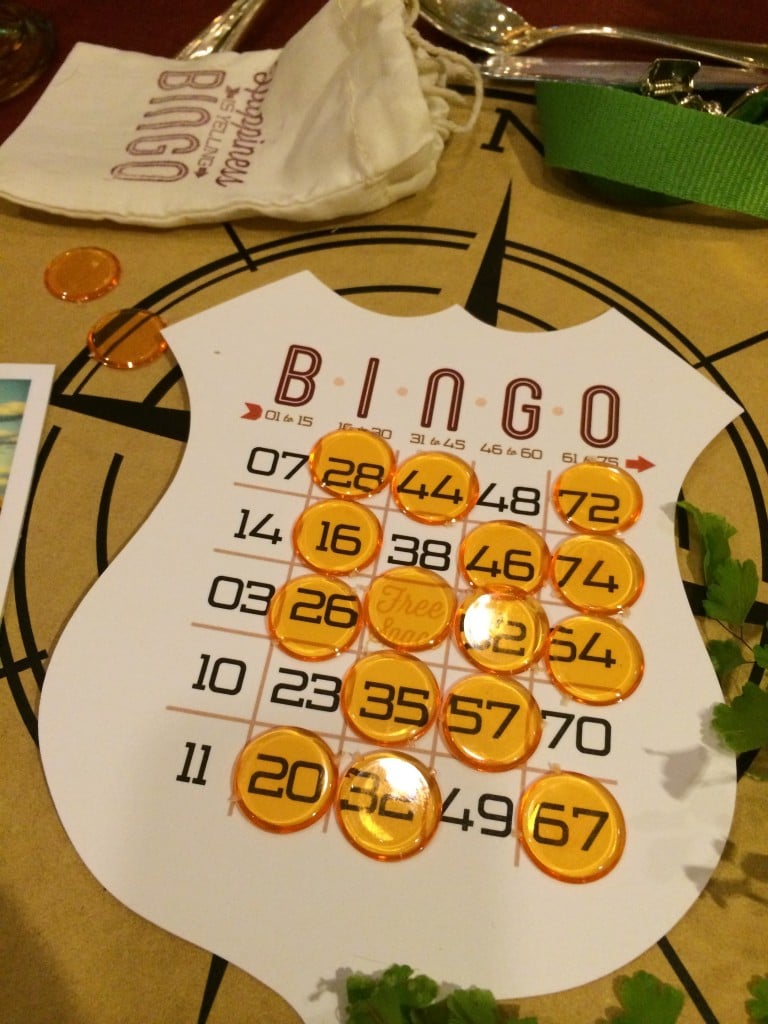 We started off dinner with a good old round of BINGO. Do you see how close I was to being able to call BINGO!?!! I had 5 different chances and all I needed was one more number! So close yet so far away.
After dinner, Cricut CEO, Ashish Arora, took the stage. The moment we had all be waiting for.
Jon and I had brainstormed for the past few months on what this big announcement could be. We both guessed a new machine a new machine and I guessed maybe being able to finally use JPG files. We were both right.
Without further ado, here is the brand new Cricut Explore™!
Cricut CEO, Ashish Arora share with us on Monday night the video you just watched above. I've watched it at least a handful of times and every time I watch I still get goose bumps!
Cricut Explore™: from inspiration to creation in just a few clicks.
Introducing the new Cricut Explore™ design-and-cut system! The Cricut Explore™ system blends an electronic cutting machine with Cricut Design Space™, the free online design software, to help you make polished DIY projects. Create by using the hundreds of ready-to-make projects, the 50,000+ images from the Cricut® library or by uploading your own images. You can even use the Cricut® cartridges you already own! Available on HSN in February and in stores March 15!
During the keynote speech, Ashish stressed that we as a community would change the way DIY is done, and to be honest, I truly believe that. This new machine is revolutionary to the die-cut world.
They have been working on the Cricut Explore™ and Cricut Design Space™ for over 2 years! They have worked and re-worked this machine (as you saw above) to make sure it is exactly what the end user will want and need.
3 reasons you'll love the new Cricut Explore™
1. Easy – Say goodbye to complicated materials settings. Now you can get the perfect cut on nearly any material—just turn the Smart Set™ dial. You can even create custom settings for different materials.
2. Precise – Cricut Explore™ features Cut Smart™ technology. With 11 patents pending, Cut Smart™ technology lets you cut a wide range of shapes and sizes with exceptional accuracy.
3. Versatile – Make just about anything you can think of! From home décor to fashion and accessories, Cricut Explore™ will help you make projects that show off your imagination.
Easy, Precise, and Versatile. That's what the new Cricut Explore™ is all about!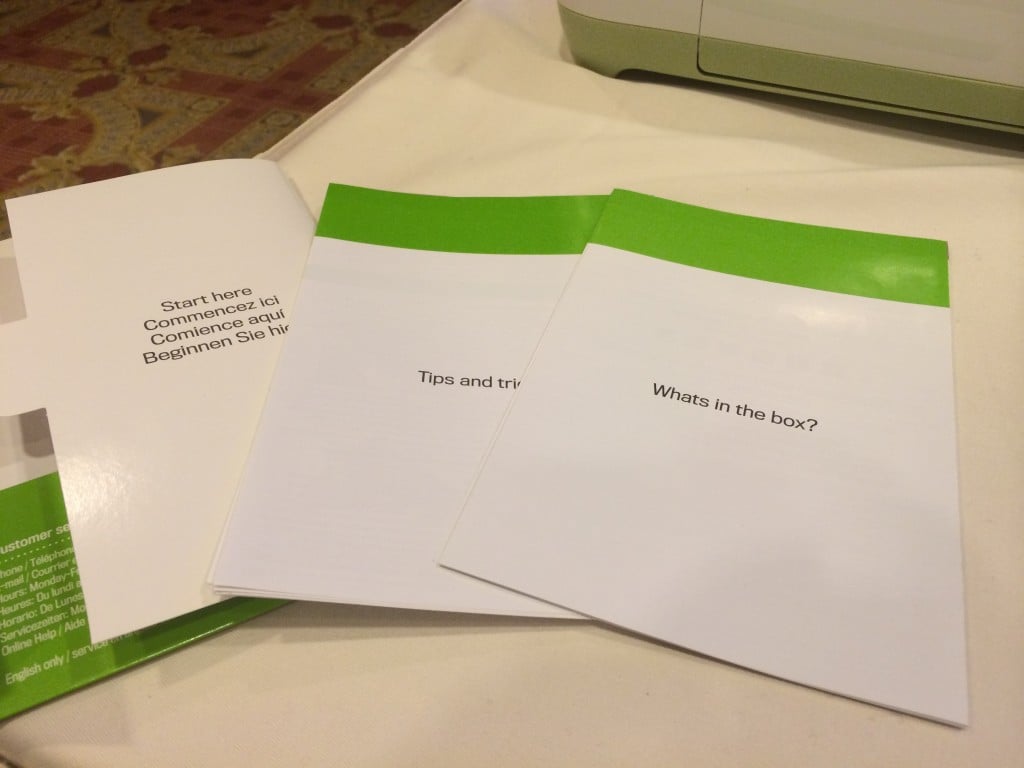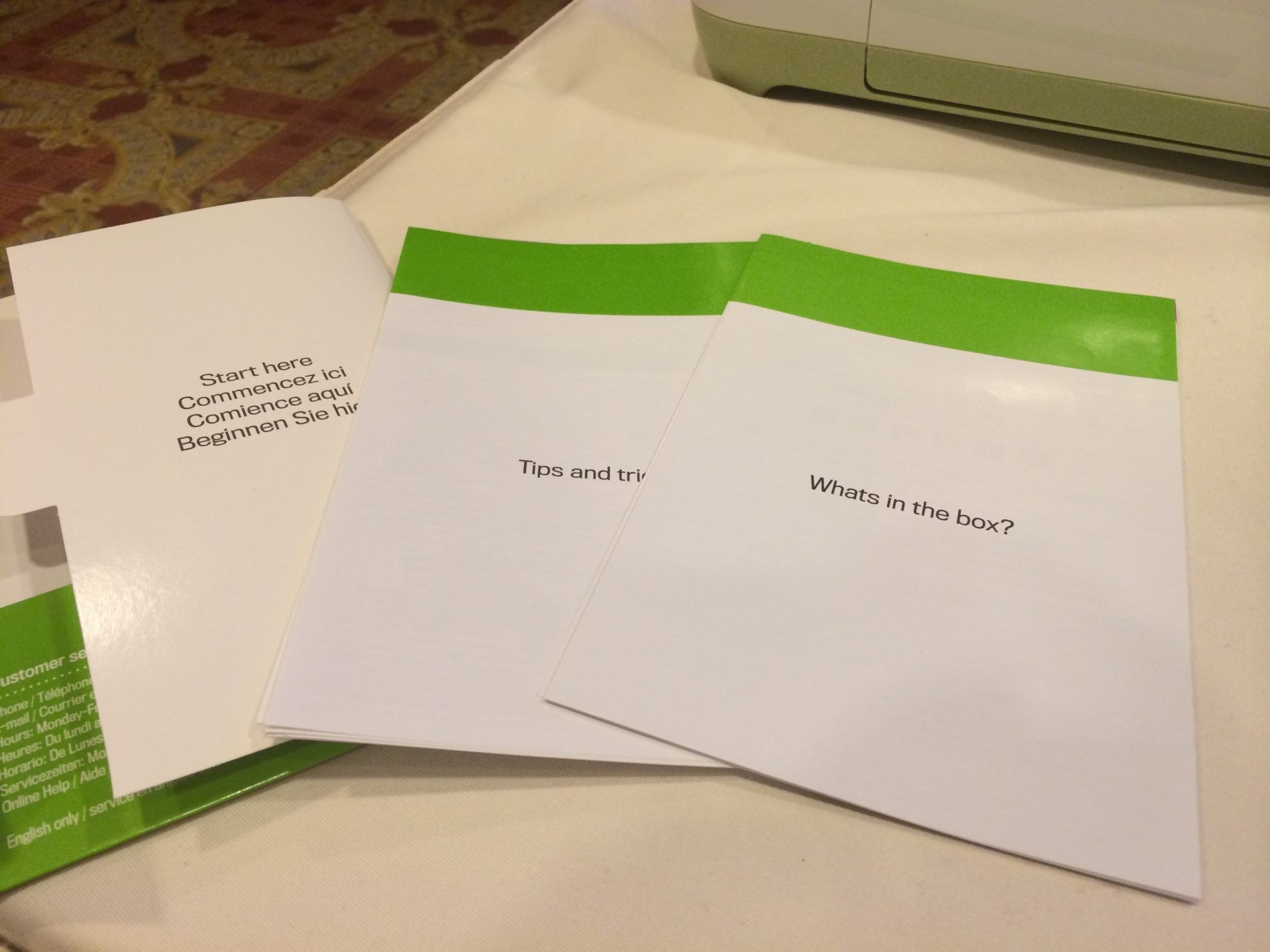 The box comes with a "start here" packet.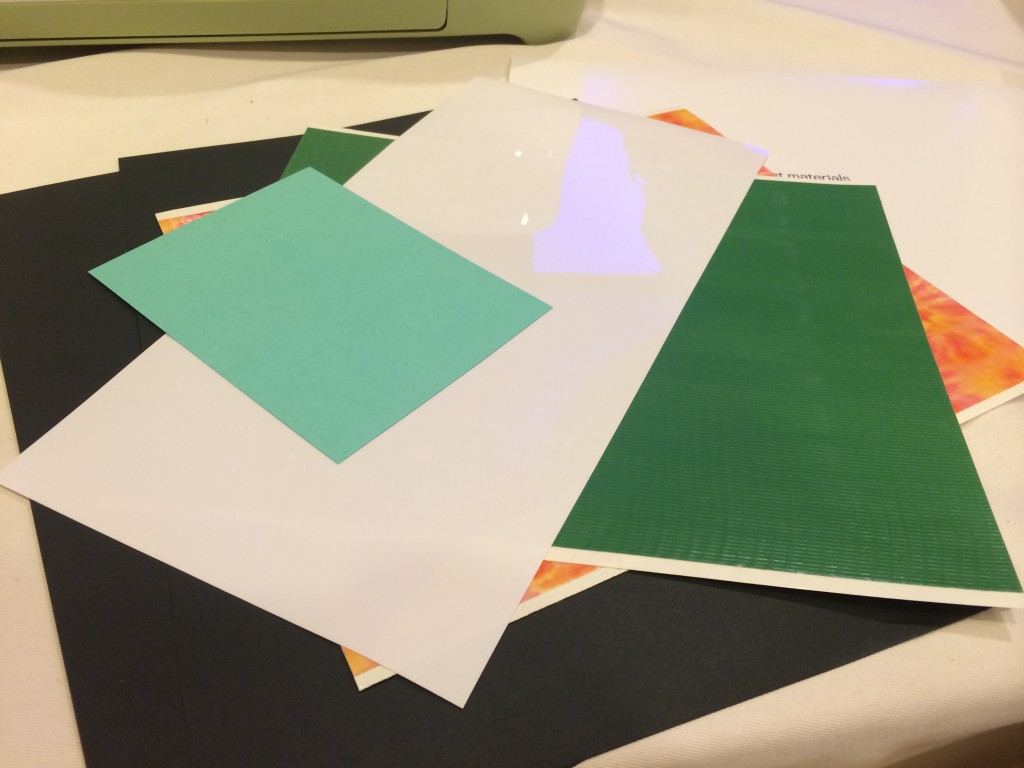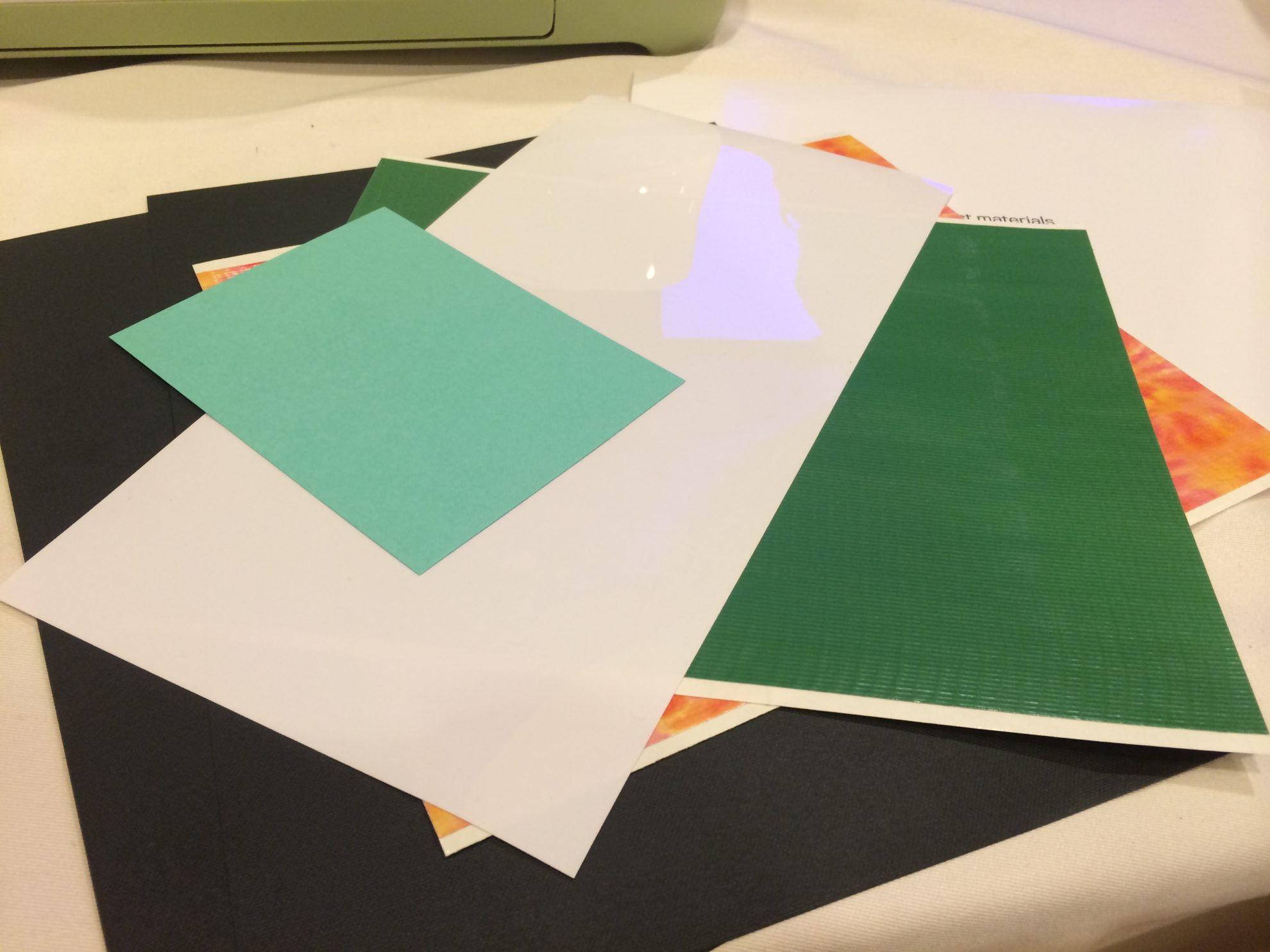 Project material samples are also included in the box. Cricut created 3 sample projects for each of those samples so the user can test the materials.
Included in the box:
Cutting blade and housing
Drawing/writing pen and adapter
12″ x 12″ StandardGrip Cricut® cutting mat
Storage bag
Power cord
USB cord
Black and jade Cricut® Cardstock
Silver Cricut® Vinyl
White Cricut® Iron-on
Duck Tape® sheets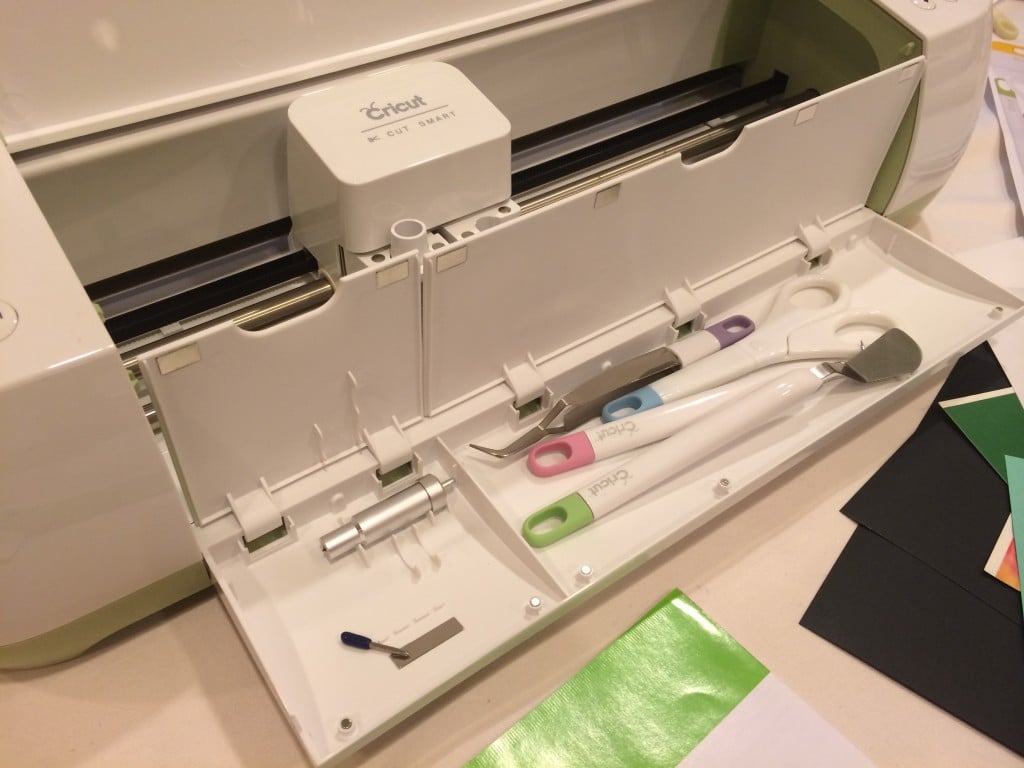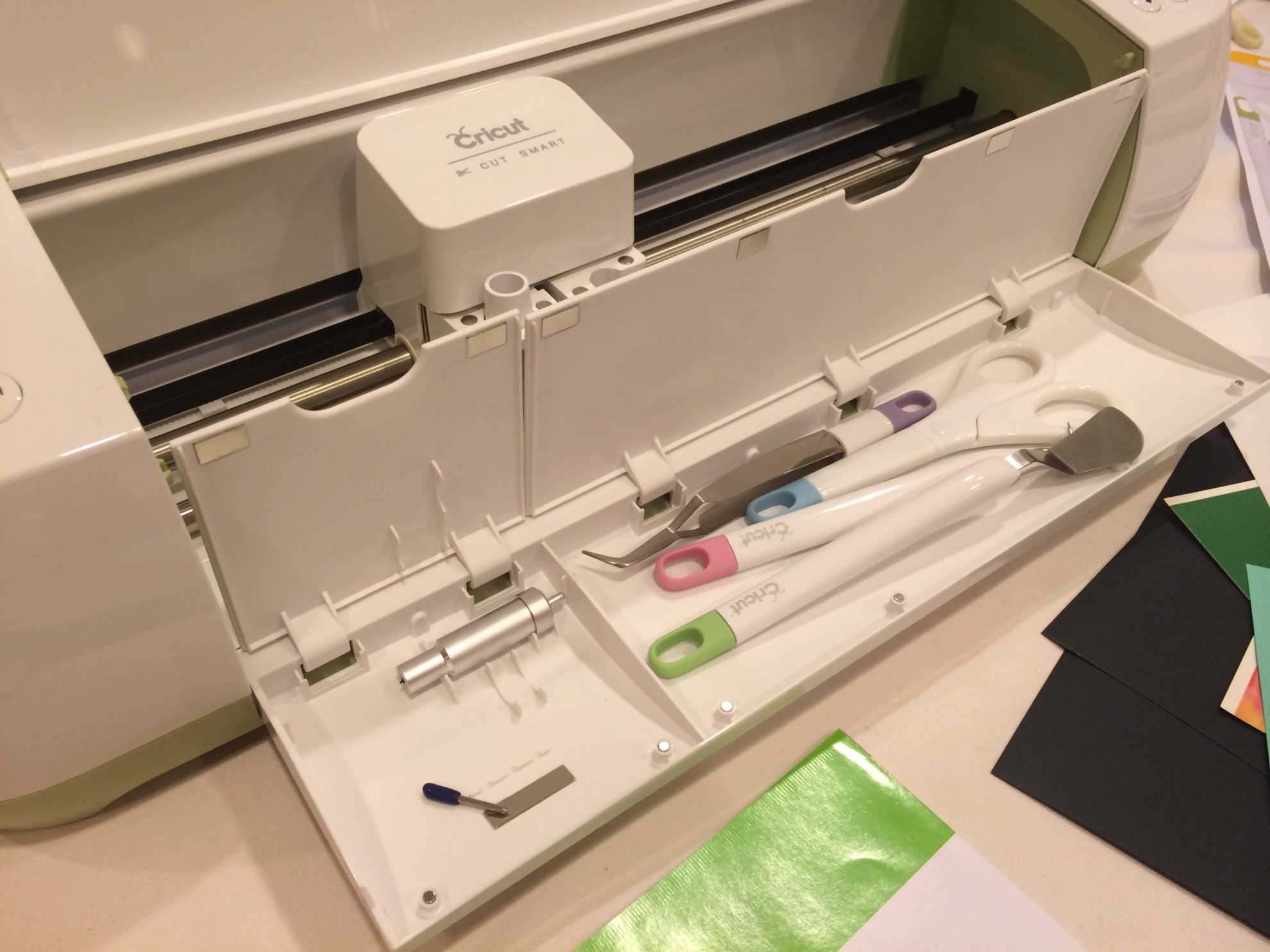 The new machine even has an area where you can store your cutting blades and accessories after your done using them.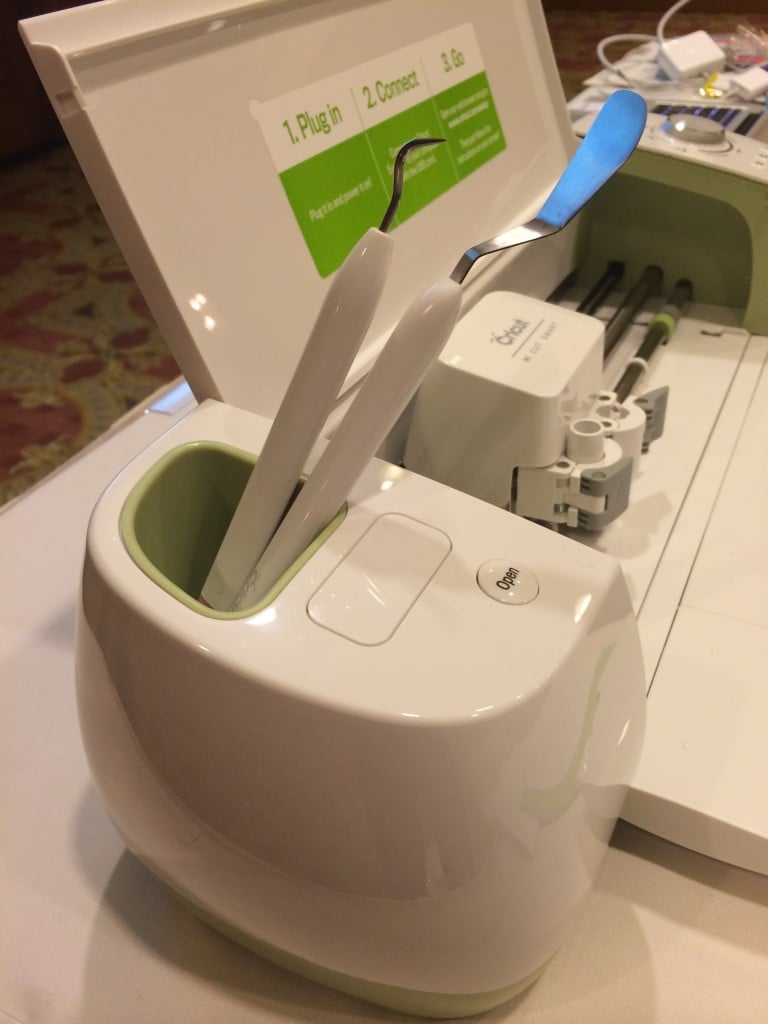 They also have a spot on top of the machine where you can store your tools while your creating! Pure genius if you ask me.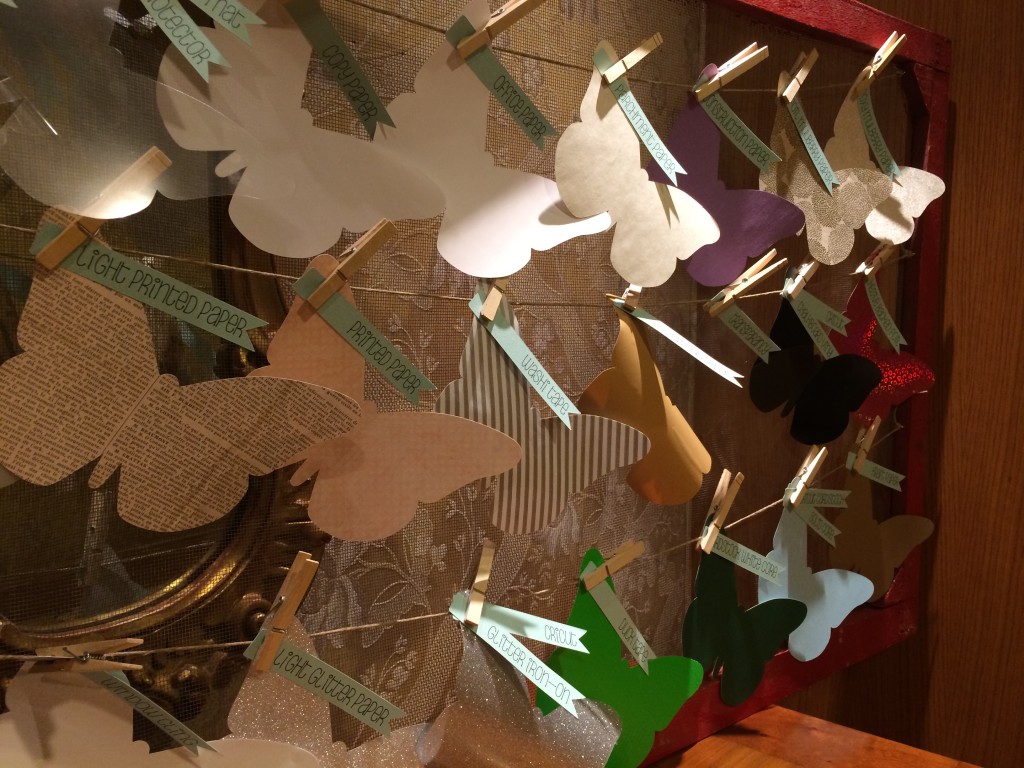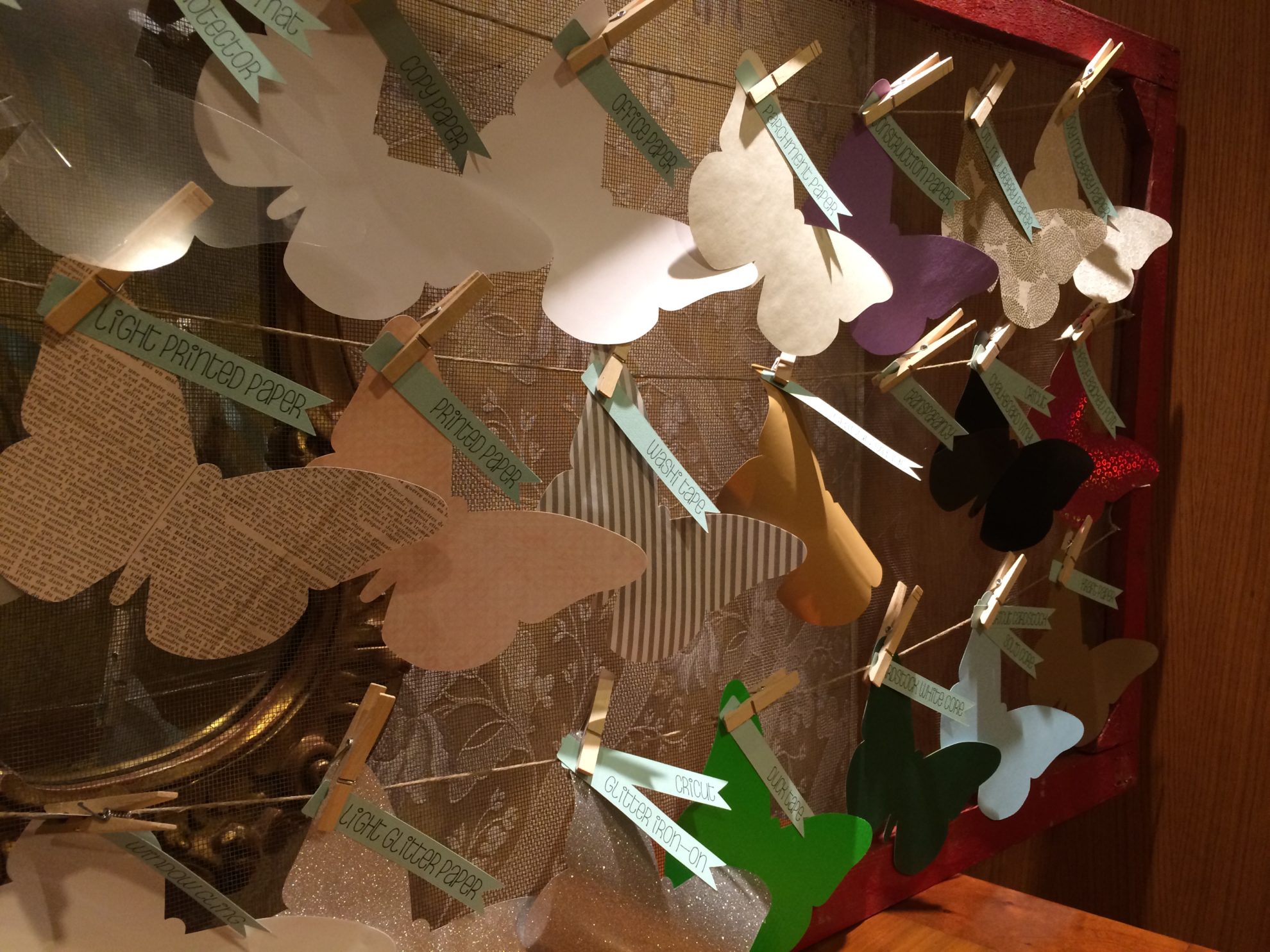 Cricut Explore™ cuts a wide variety of materials, including paper, cardstock, vinyl, iron-on, poster board and fabric, making it the most versatile electronic cutting machine for DIY projects. They had the butterflies shown above so that way we could see all the different types of things this new machine can cut.
We got to listen to the amazing Anna Griffin talk about her business and her partnership with Cricut.

For the afternoon sessions they had three different rooms with "make and takes". My favorite room was the California room.

We got to make Iron-On Vinyl beach bags!
Here I am in the New York room with a few of my favorite blog friends in real life; Balancing Home, Number 2 Pencils, and A Pumpkin and a Princess!
After a full morning of classroom training, I finally had my chance to give the new Cricut Explore™ and Cricut Design Space™ a try.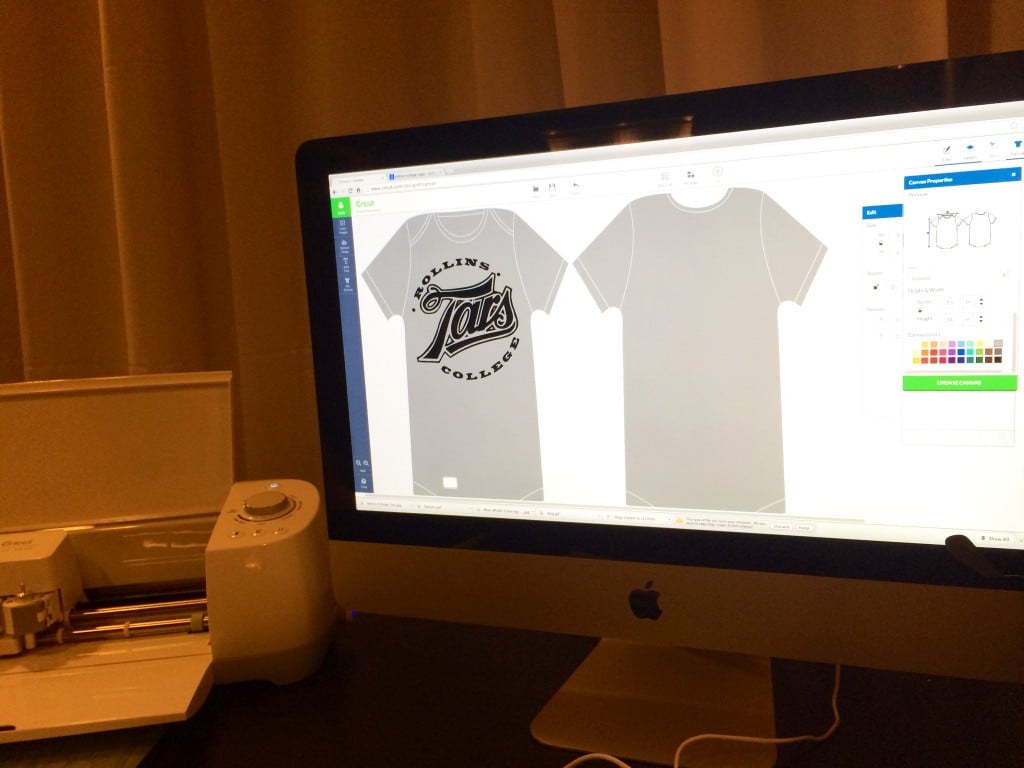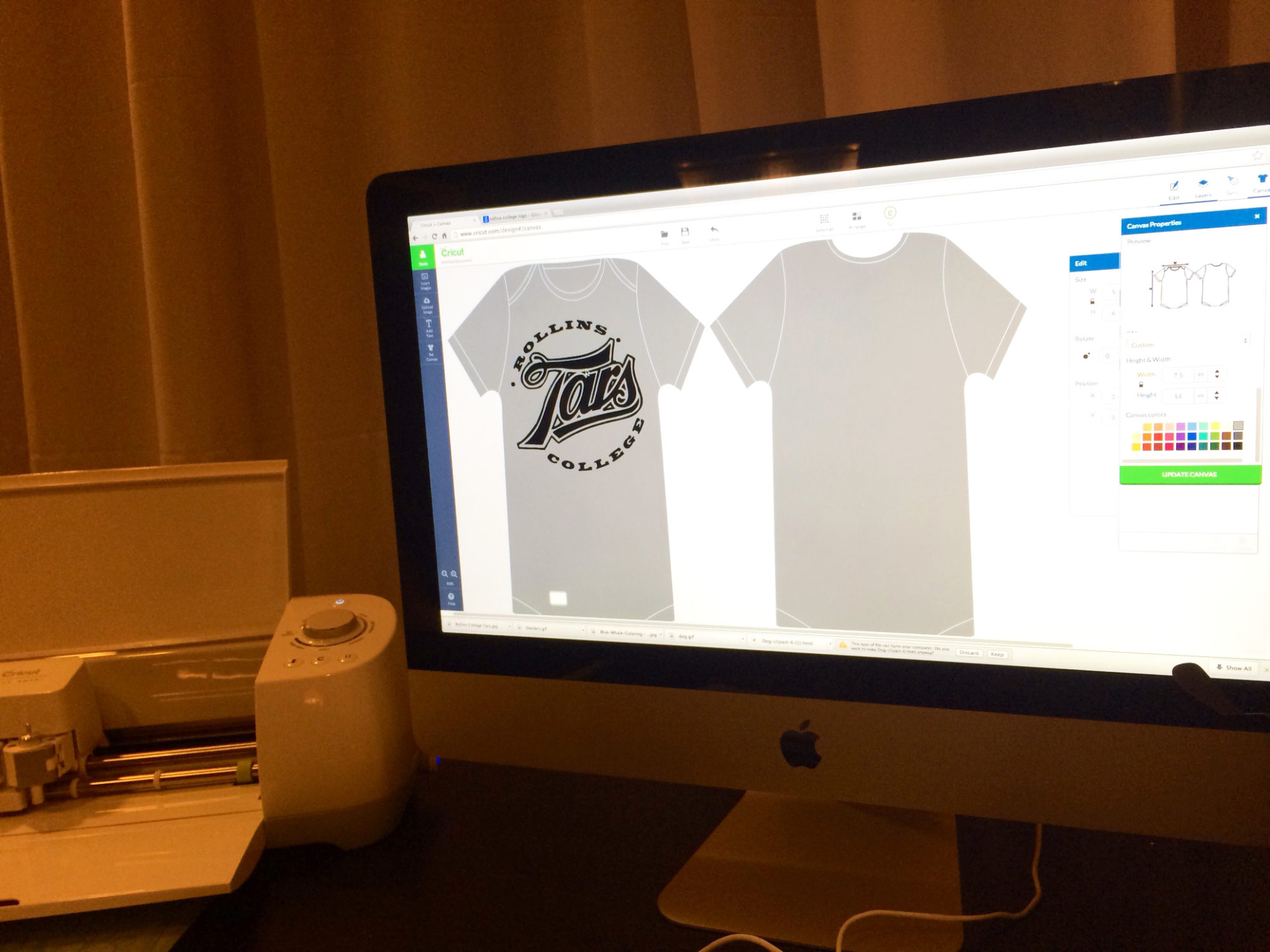 One of the things I'm over the moon about is the fact that you can now upload PNG's and JPG's right into Cricut Design Space™. You can also upload SVG files. It was just decided yesterday that this option will be made free just like the JPG and PNG files are made free for all machine users. The first thing I did was upload some football logos from the internet and then I grabbed our alma matter's logo. It's so hard to find clothing and baby clothing at that. So I made an iron-on vinyl logo for a baby onesie for our baby!!! I'm so excited–the sky is really the limit now.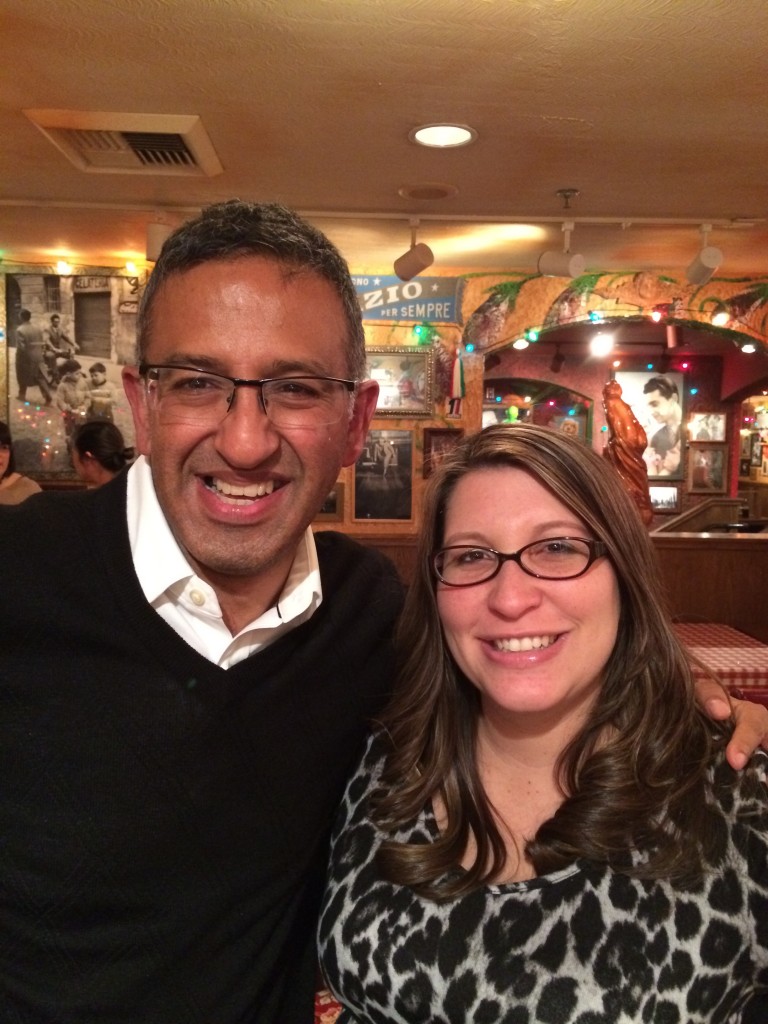 At dinner that night, I had the chance to speak with Ashish again and take a photo!
So you might be wondering when the new Cricut Explore™ is available? March 15, 2014 and pre-sale begins on HSN! I'm not gushing over the new machine and software because Cricut flew me out, I honestly am in love with the new product and can't stop smiling when I tell people about it!
Will you be buying a Cricut Explore™ when they come out?
Disclaimer: Their are affiliate links in this post. I received my trip for free; however, I was not required to blog about the event. As always I love Cricut and all opinions are my own!