I am proud to be a 3M-sponsored blogger, and as part of my responsibilities, I get the 
opportunity to evaluate 3M products. Opinions are my own.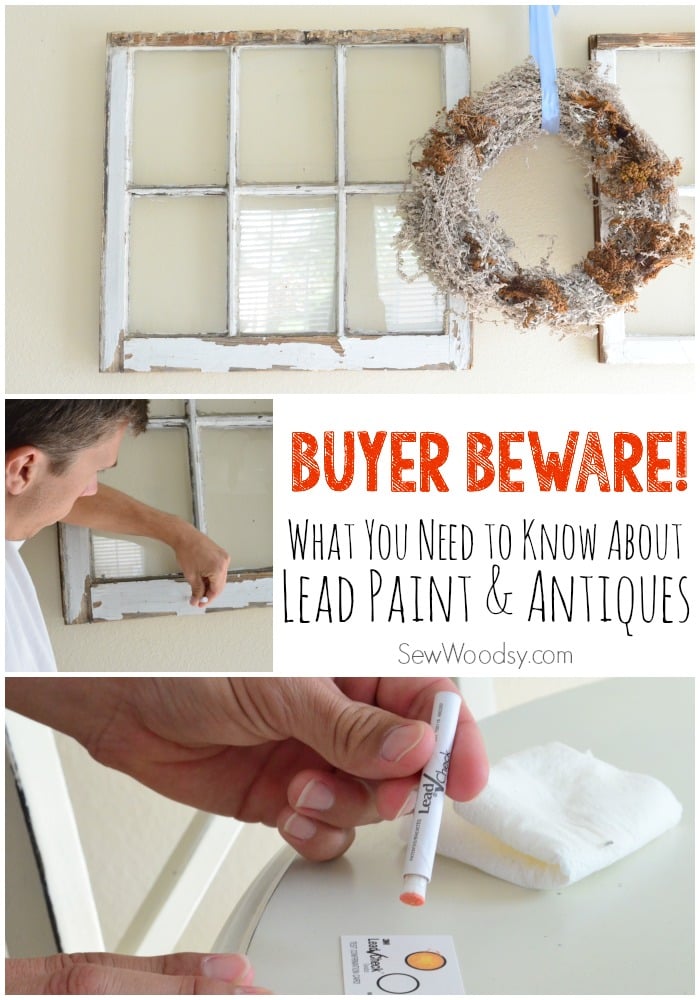 Do you love to shop at antique stores? Love a good yard sale or Craigslist find? Have you ever bought those trendy vintage chippy windows or an old piece of furniture and wonder if the chipped off paint contains lead in it?
Today we are here to share and educate our readers about Lead. It's Lead Poisoning Prevention week and we realize that most of our readers (as well as us) love to repurpose old furniture. We want to make sure you are armed with an arsenal of information to help keep you and your family safe.
Whether you have antique furniture in your home or you are on the hunt for the perfect dresser we highly advise you to take a 3M™ LeadCheck™ Instant Lead Screen with you. It's portable and easy-to-use and will give you instant results. No swabbing and sending out in the mail to wait and learn a few weeks later that the piece of furniture you have or wanted to buy contains lead. 3M™ LeadCheck™ Swabs was the first commercially available product to help you instantly determine if lead-safe practices are needed. Save time and money to get the job done.
Watch the 3M™ LeadCheck™ Swab Demo on Painted Wood and Metal Surfaces video to see just how easy it is to perform the test.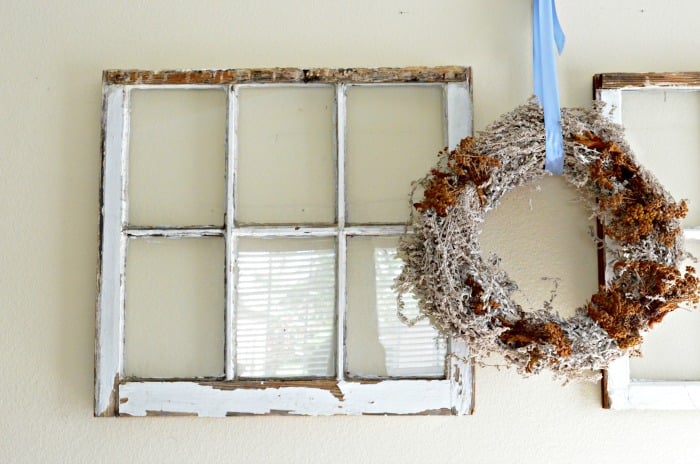 Our neighbor is quite the antique shopper, so we went over to her house to test the chippy windows that everyone loves to buy and has hanging in their home. We taught her how to check for lead for future purchases and we want to teach you how easy it is to test.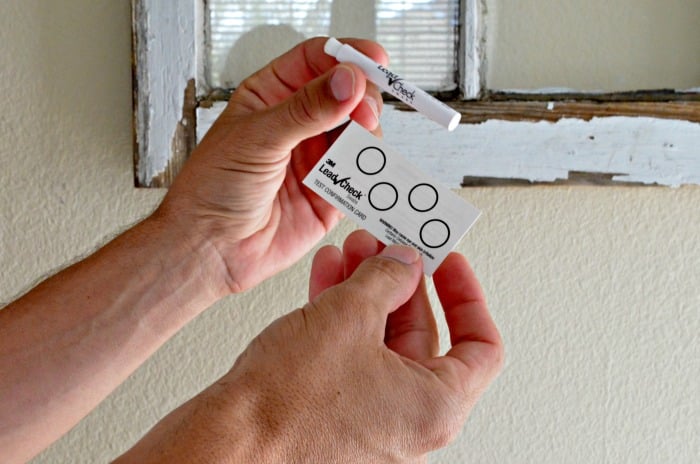 This is what the 3M™ LeadCheck™ Instant Lead Screen kit looks like. It comes with 2 Swabs and a test confirmation card. All of the directions are printed right on the back of the packaging. You don't have to wear gloves or a respirator to perform the test. That's what makes this great about using it on the go!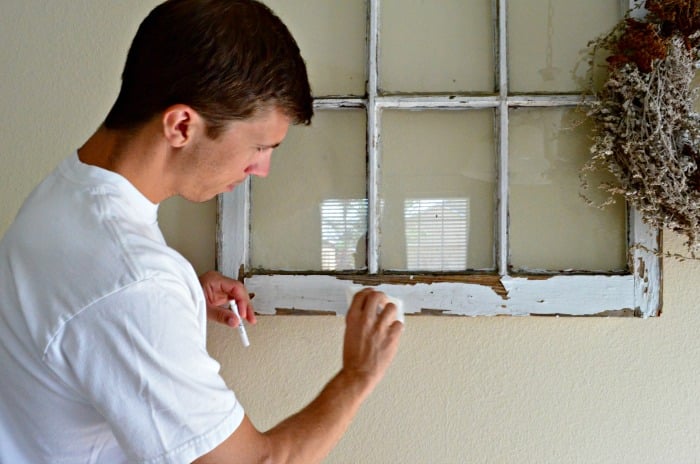 First, clean off the surface you are going to test.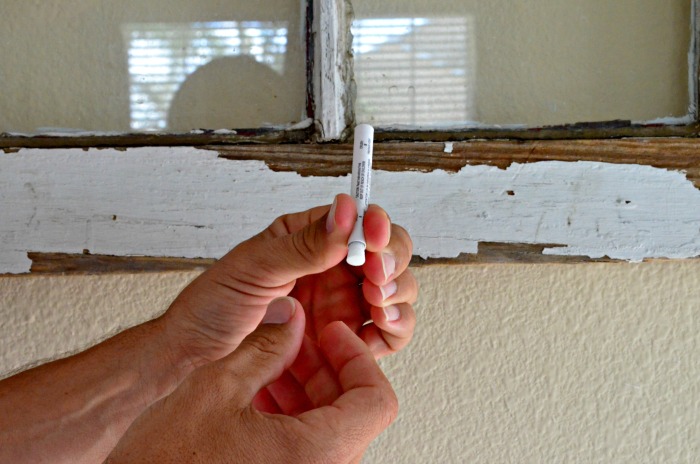 Then squeeze and crush point A.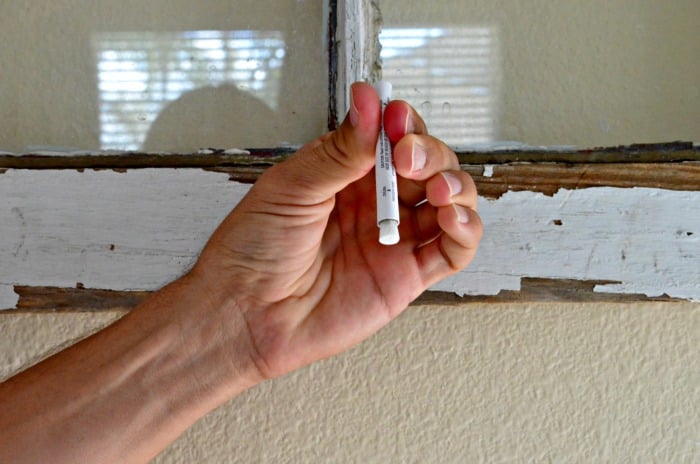 Followed by squeezing and crushing point B located on the barrel of the Swab.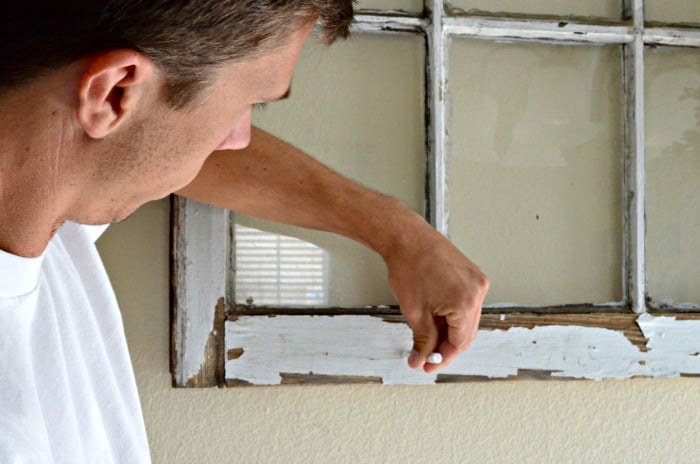 With the Swab tip facing down, shake twice and squeeze gently until the yellow liquid comes to the tip of the Swab – the Swab is now activated. While squeezing gently, rub the Swab on the screen area for 30 seconds. If the tip turns red or pink, at least 600 parts per million of lead is present.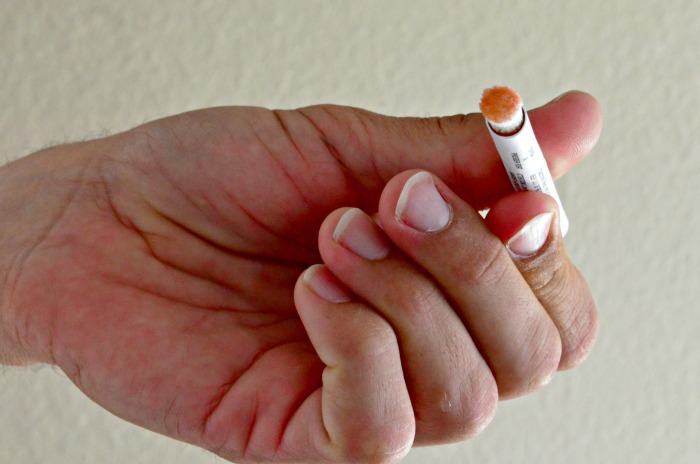 Red means LEAD!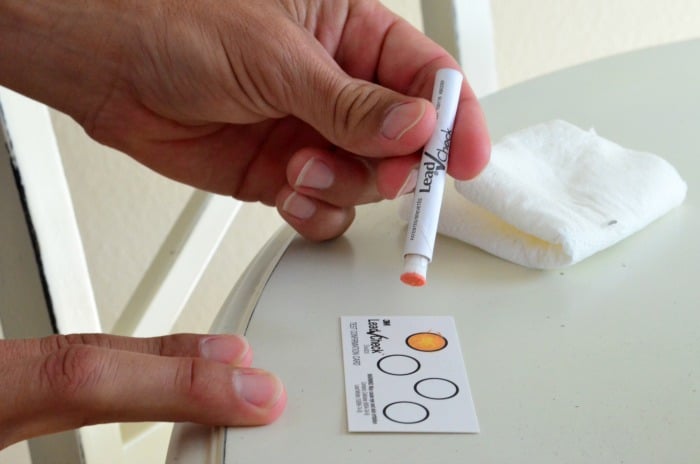 Yes, those beautiful chippy vintage windows contain lead. Our neighbor was shocked. Jon and I on the other hand kind of weren't surprised. We also tested another piece of furniture for her because she was interested in knowing if it also contained lead and sure enough it did. The crazier part is that she wanted me to refinish it for her. Now that I know it contains lead I will not touch it with a 10-foot pole!
Remember, If lead is found, you need to contact an EPA certified lead-safe contractor, dispose of the item OR you can paint over it or use as is. DO NOT try to sand or refinish/refurbish anything that contains lead. I would move on and keep looking for something that does not contain lead. The last thing you want is to bring a beautiful piece of furniture home that contains lead.
3M™ LeadCheck™ Instant Lead Screen does not expire. So it's a good idea to always have a package on hand. If your a woman and you have a purse throw a package in your purse for the next time your browsing at the antique market you can check the furniture before purchasing it. That way you know exactly what you are getting yourself into.
3M DIY Website , 3M DIY Twitter , 3M DIY Facebook , 3M DIY Pinterest
I am proud to be a 3M- sponsored blogger, and, as part of my responsibilities, I get the opportunity to evaluate new products from 3M DIY. Opinions are my own and additional product used in the project were selected by me.