Looking for an easy dwarf costume to make? Learn how to make a Dopey Costume in less than 30 minutes!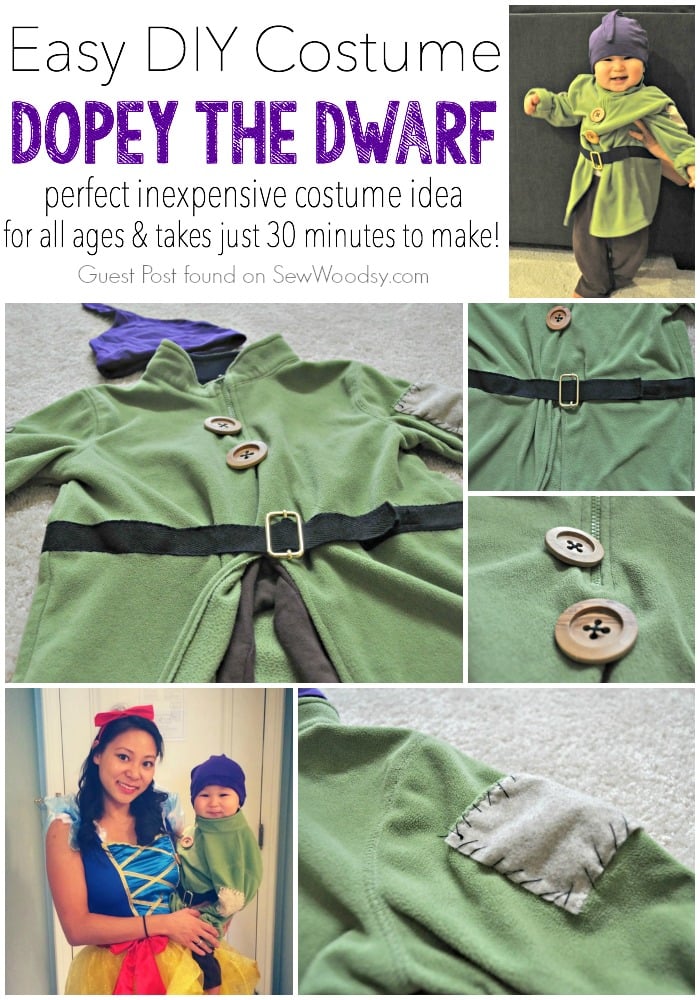 My friend Tina made her son the cutest Dopey the Dwarf costume from the movie Snow White. As soon as I saw pictures of it I knew I had to share it with you guys. It's a very easy costume to make all you need is an oversized shirt and a hat. The rest are just embellishments she added on. And even better you can make it for under $15 and it takes just 30 minutes to put together.
This is what my friend Tina had to say "I was ecstatic when I found the perfect color sweater in just the right (big) size at Once Upon A Child for $5! The cap was also on sale at baby gap for $4. Just had to dye it the perfect shade of purple. I feel like I'm a real mom now after I've made him a costume lol!!"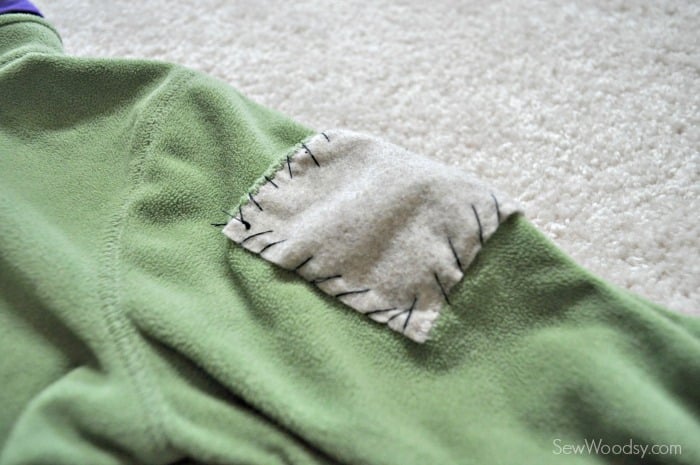 She found an oversized green fleece in the exact same color as Dopey's costume. She cut out a square felt patch and hand stitched the patch on the elbow.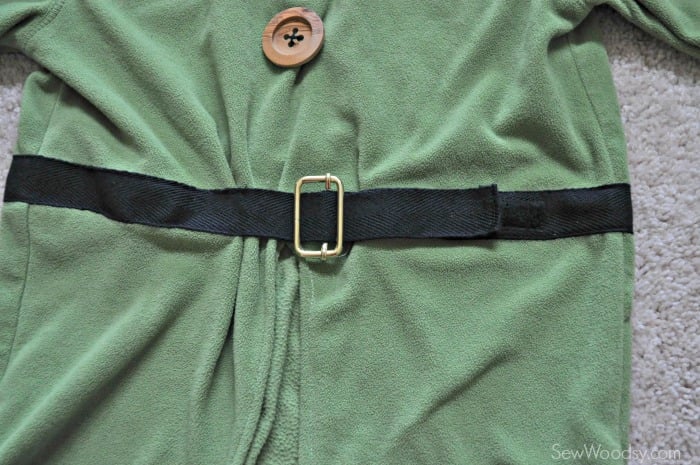 She found a black cloth belt and used that as Dopey's belt. If you don't find one you can always use a piece of black cloth and felt to make the belt.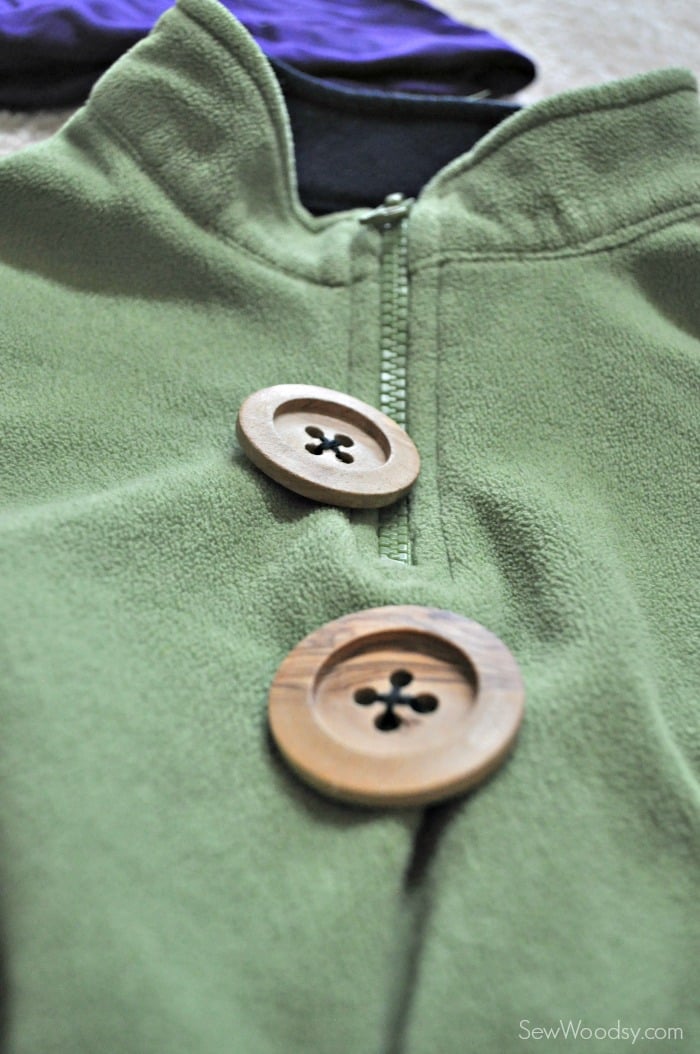 She sewed on two wood buttons on the front of the fleece.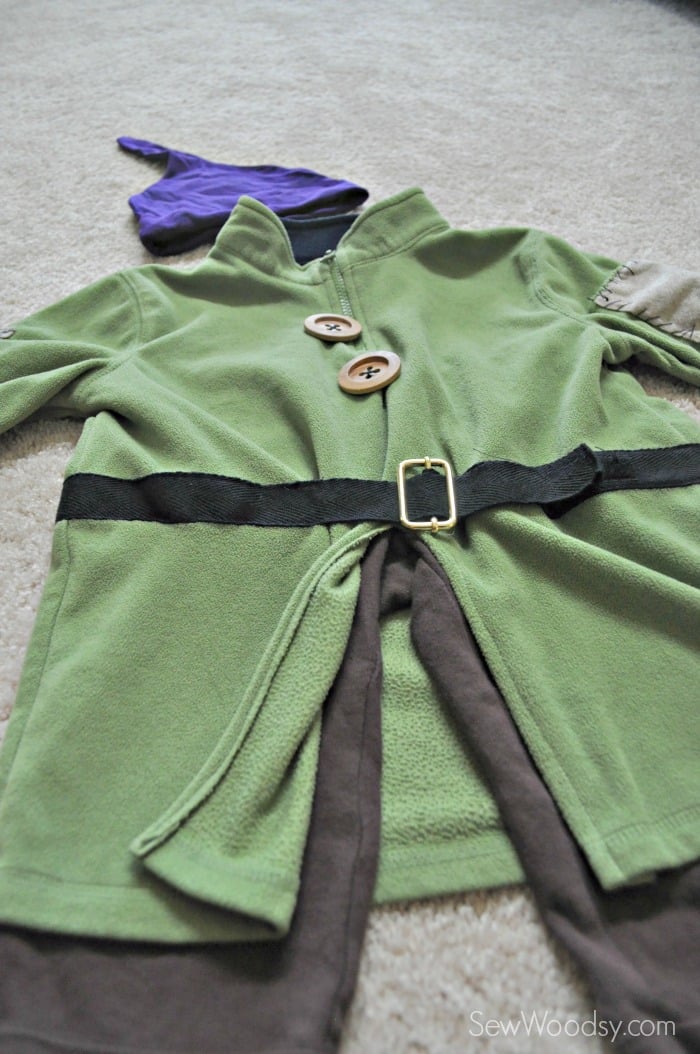 She used a pair of brown pants she already had and dyed a hat she found purple!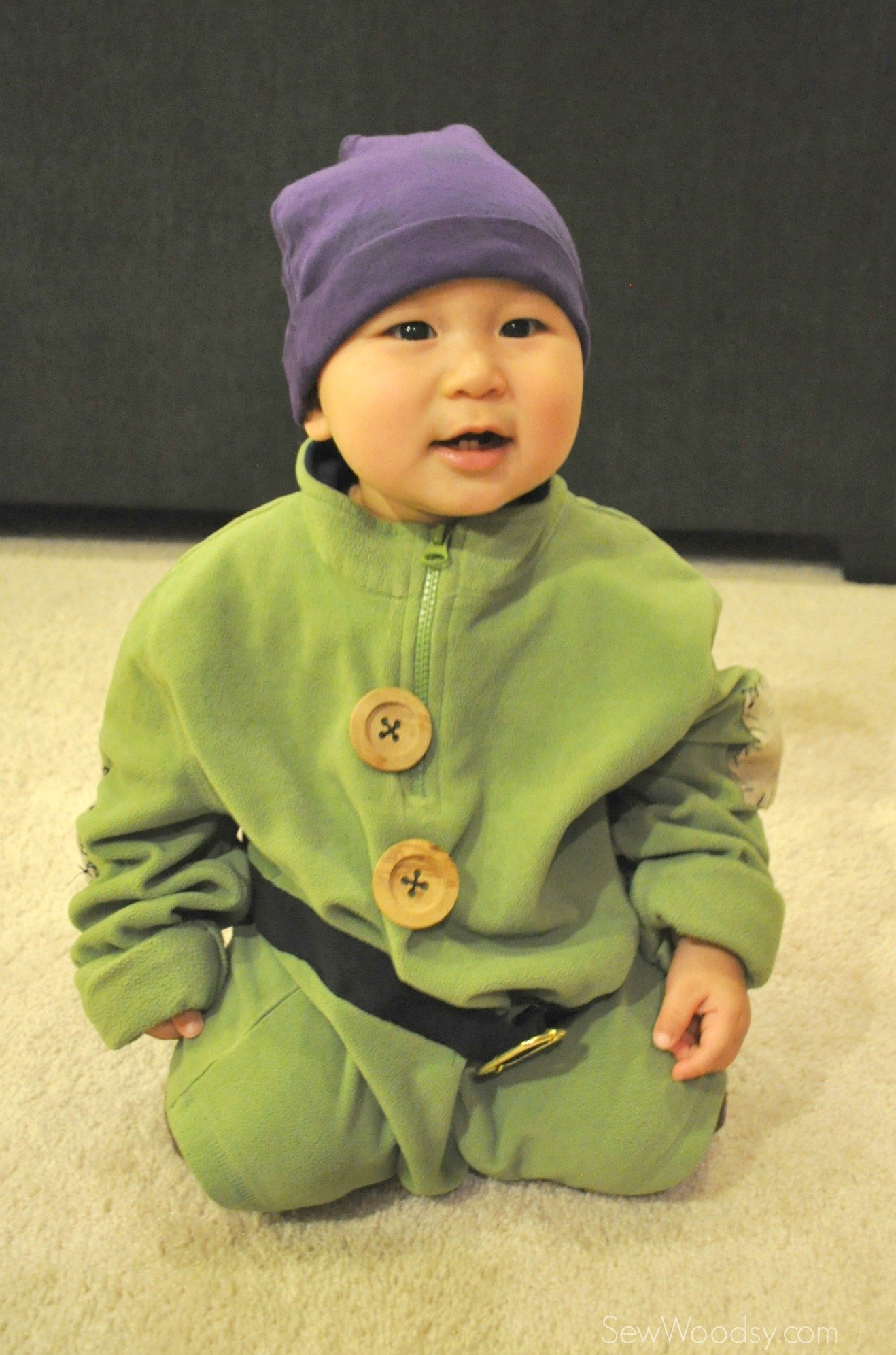 Here is Colton… I mean Dopey!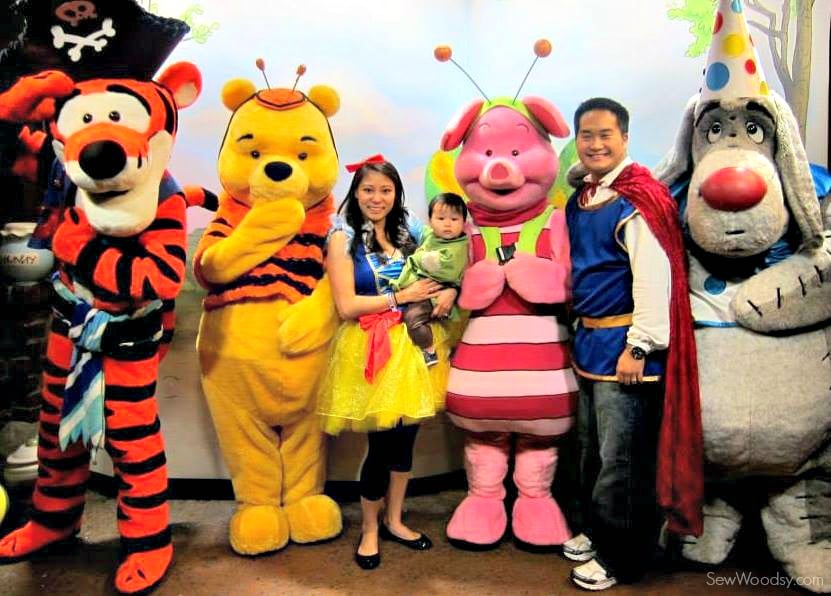 Here is the Snow White gang with the characters from Winnie the Pooh all dressed up!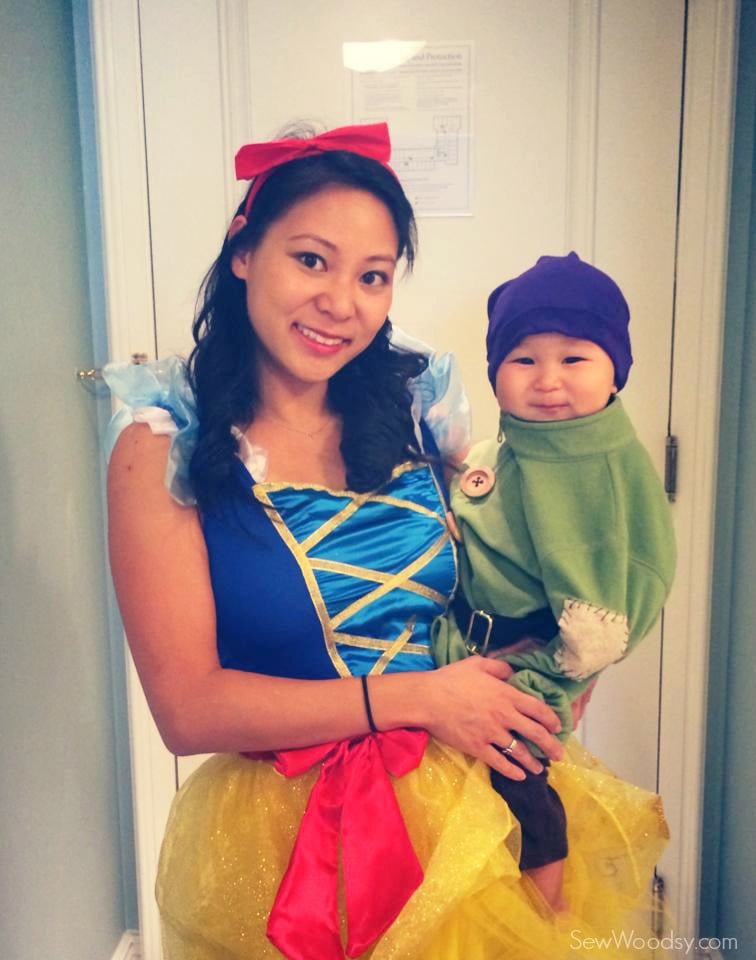 Snow White and her little dwarf!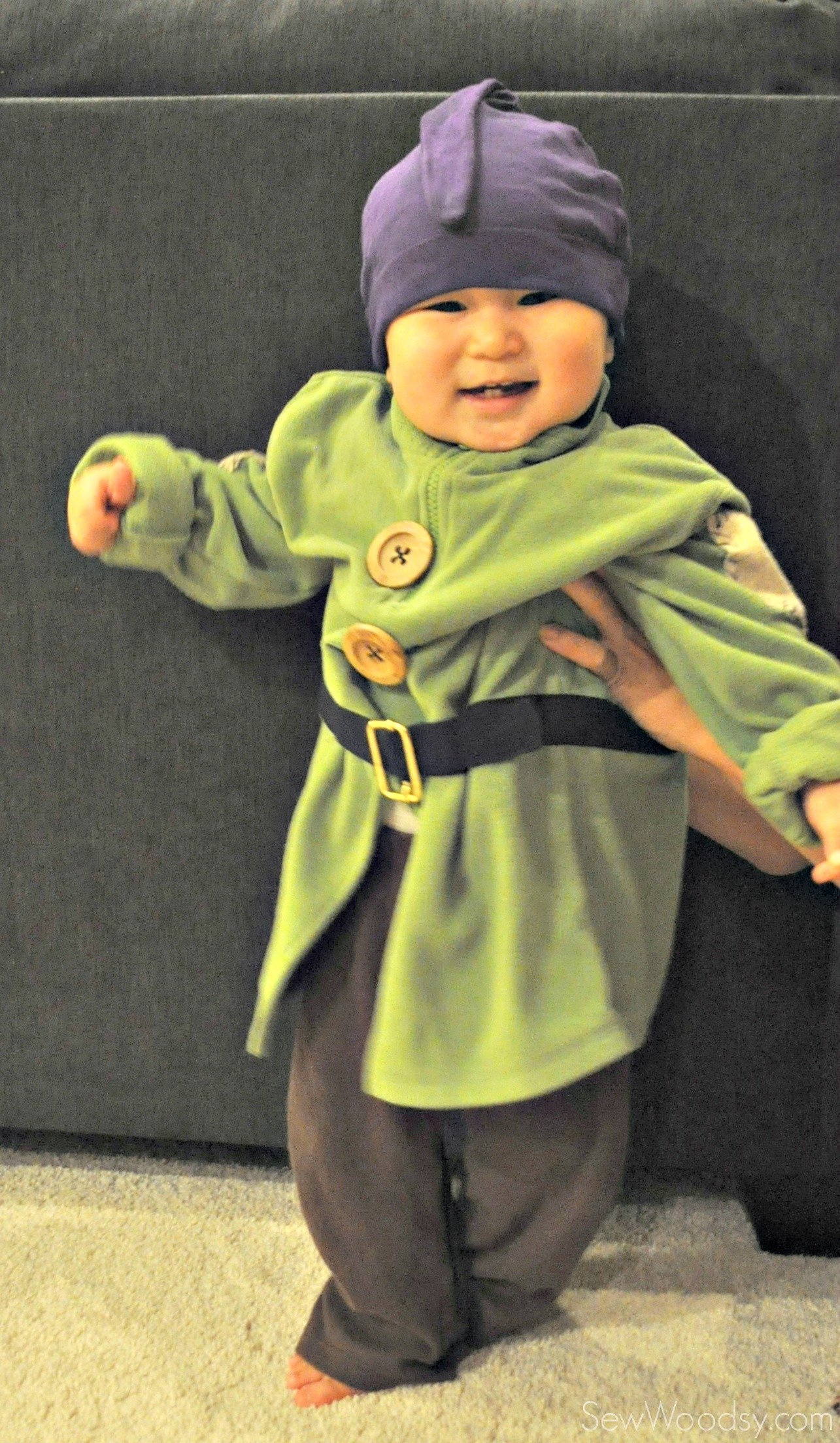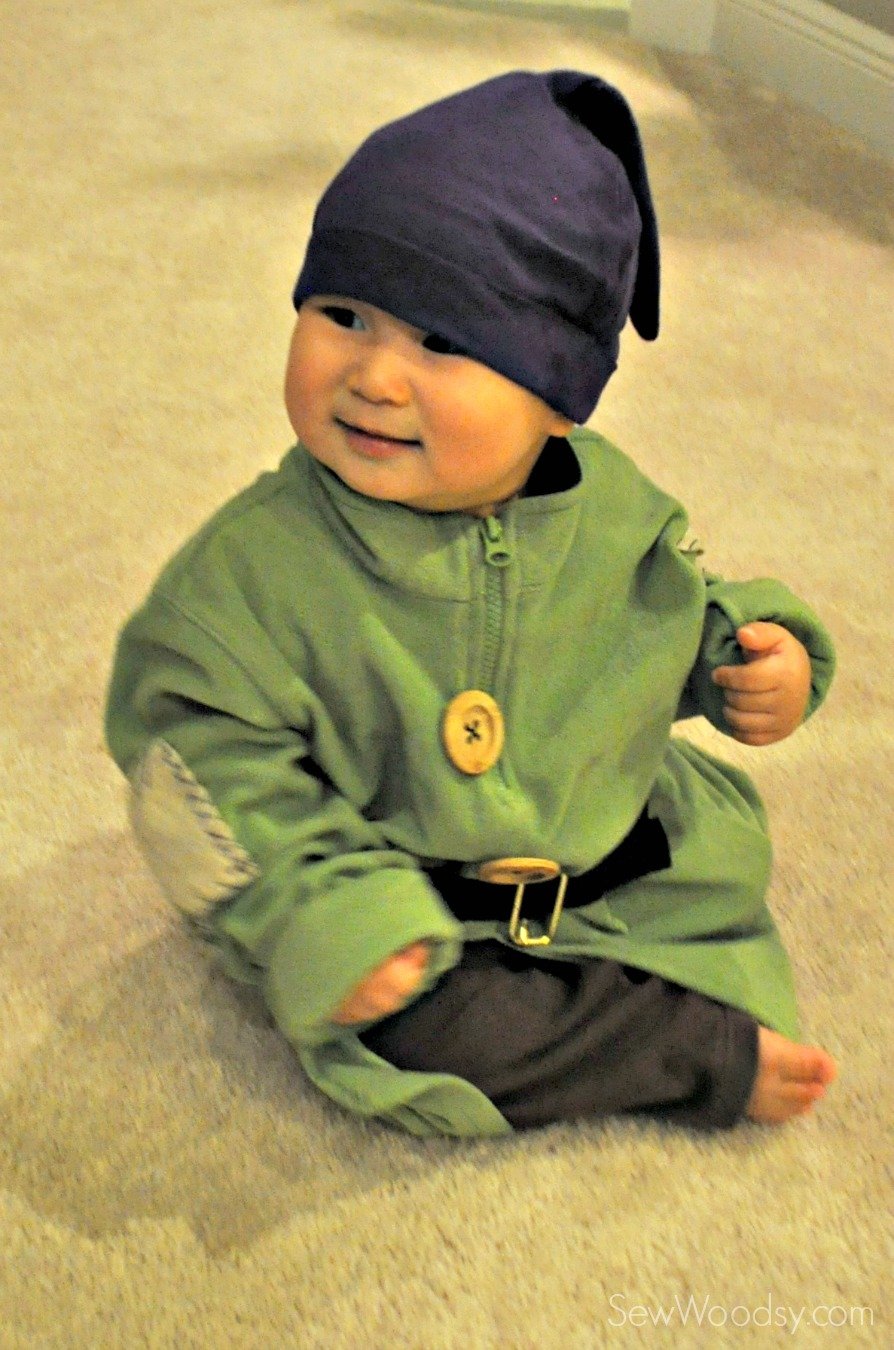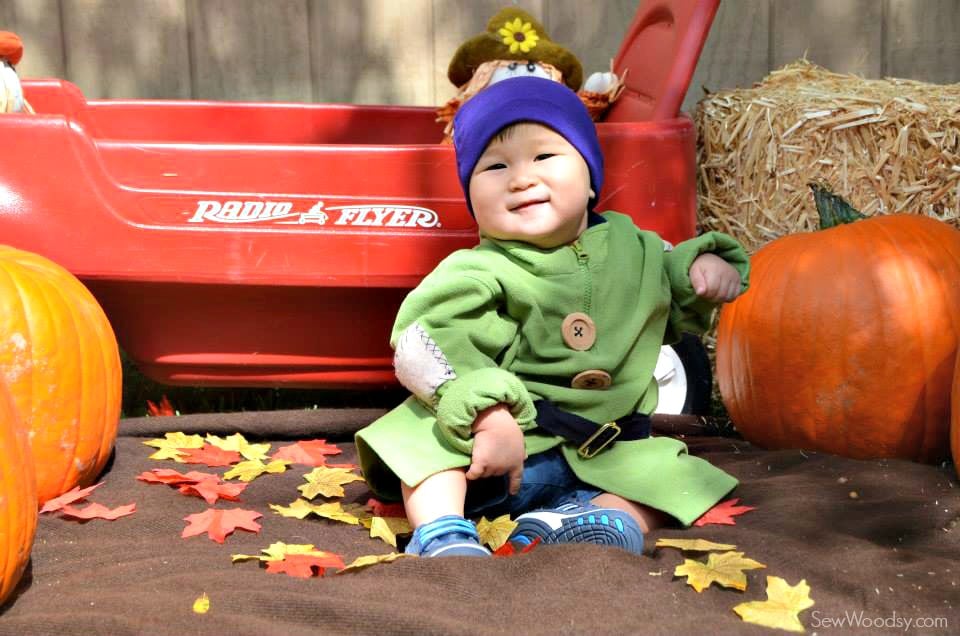 So if you are looking for an easy costume to make whether you have a baby, a grown kid or for yourself you can easily make a Dopey the dwarf costume in 30 minutes!