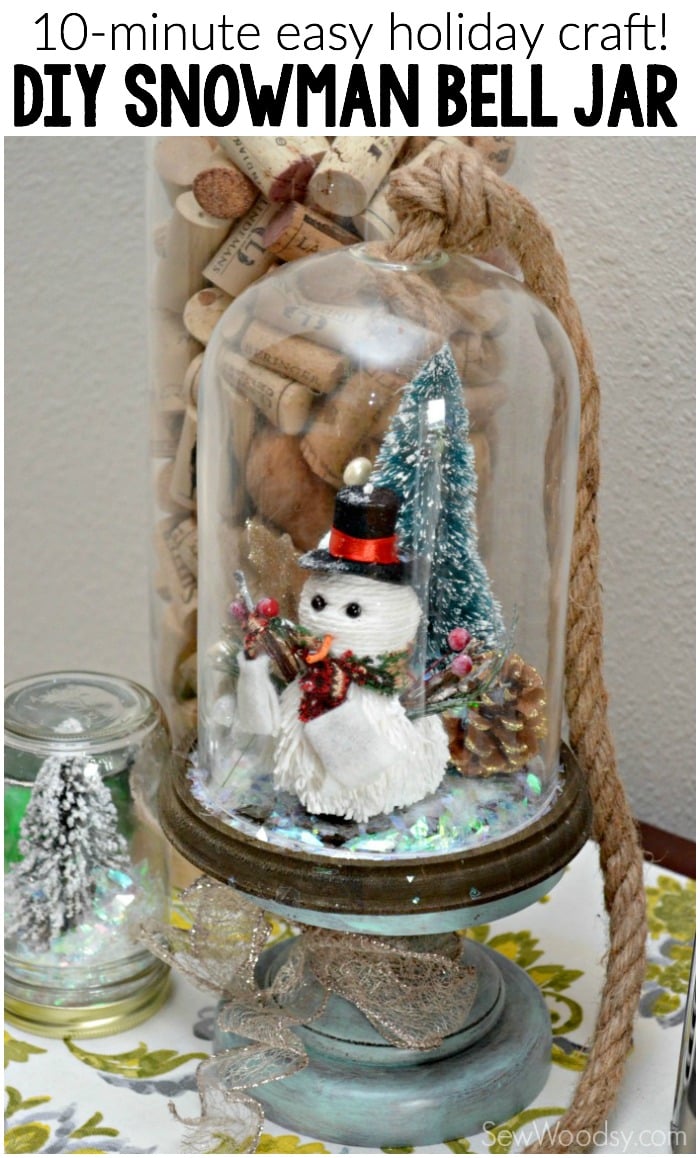 Last month, I was browsing the isles at Michael's when I stumbled across bell jars for 75% off. I instantly grabbed one, and contemplated grabbing two. But decided to just grab the one in hopes I would have time to make something out of it. I also grabbed some filler, a cute little snowman ornament and a beautiful miniature tree. I knew I could make something with all those contents. I waited way too long to get to this easy nap-time craft. I actually did this right before Sarah from While They Snooze came over for a mid-week lunch date! I think this took all but 10 minutes to put together and I love how my DIY Snowman Bell Jar turned out!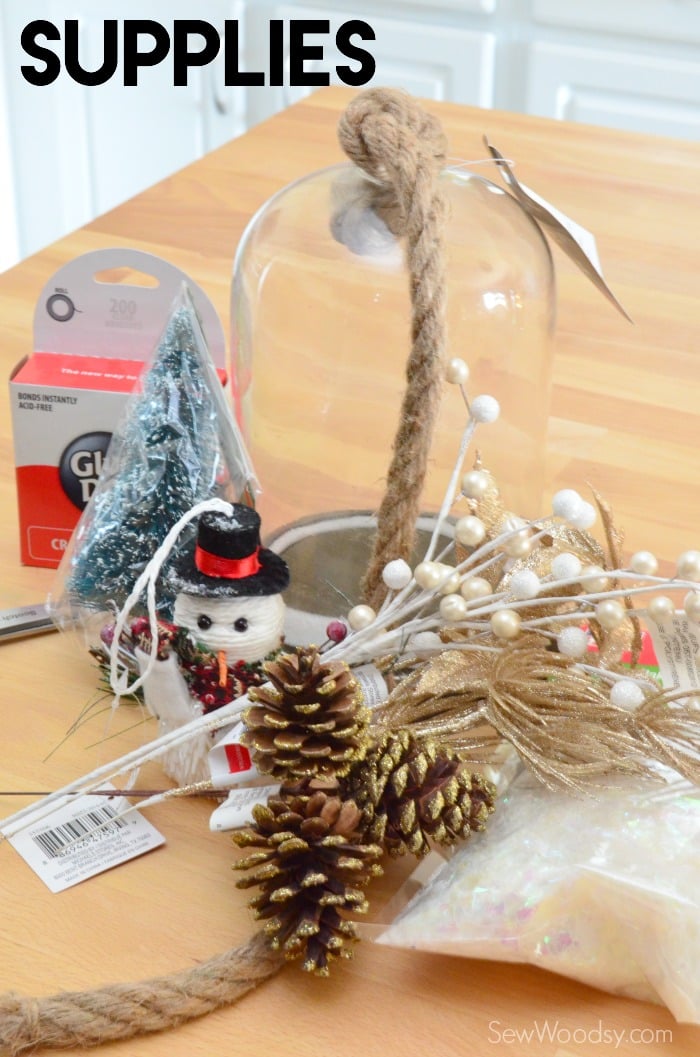 Supplies
Glass Bell Jar
Snowman Ornament
Miniature pine tree
Tree filler
Glue Dots
Scissors
Snowflake confetti
Painted Candle Stick
Ribbon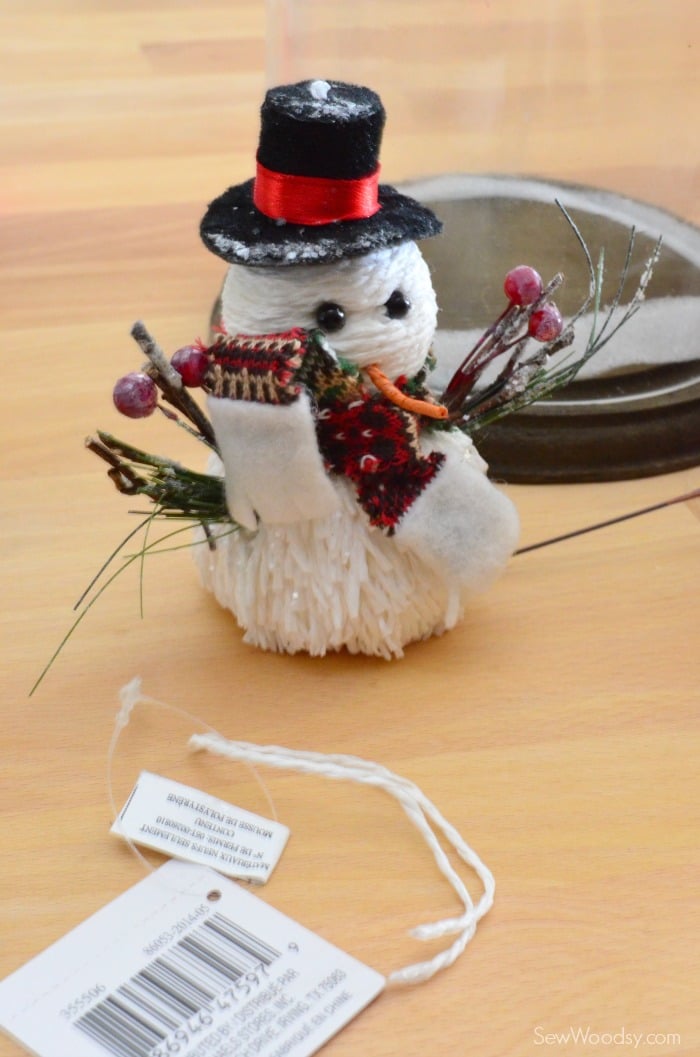 First, you'll want to cut off the ornament hanger and tags for the snowman.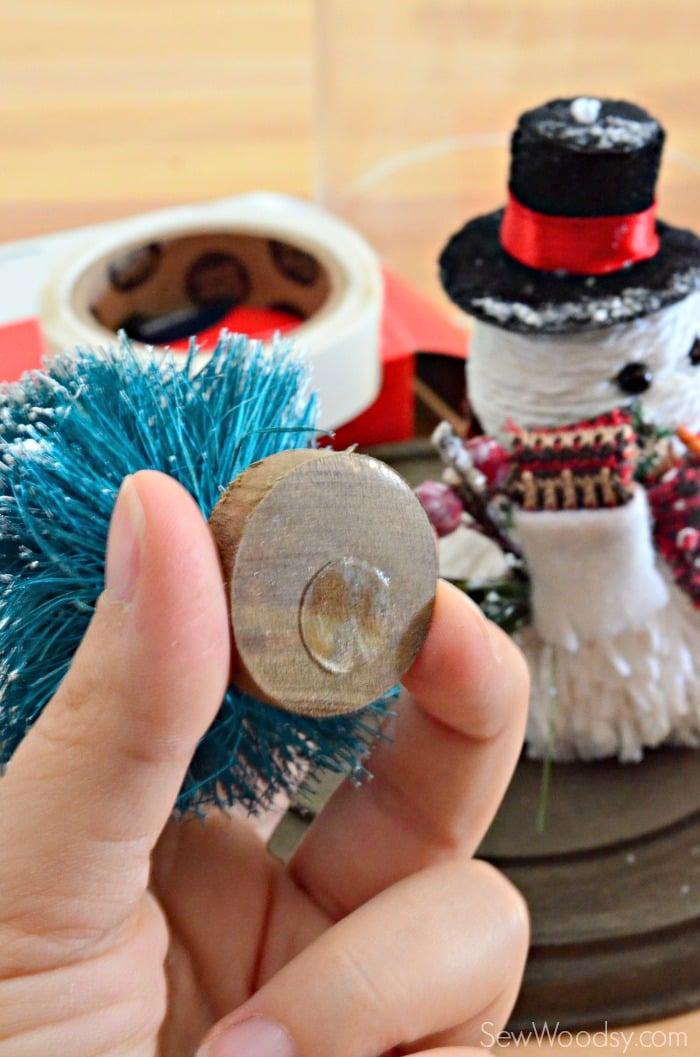 Then place a glue dot on the ornament and tree. This makes it less permanent incase you want to change this up with a new scene every holiday (which I'm planning to do).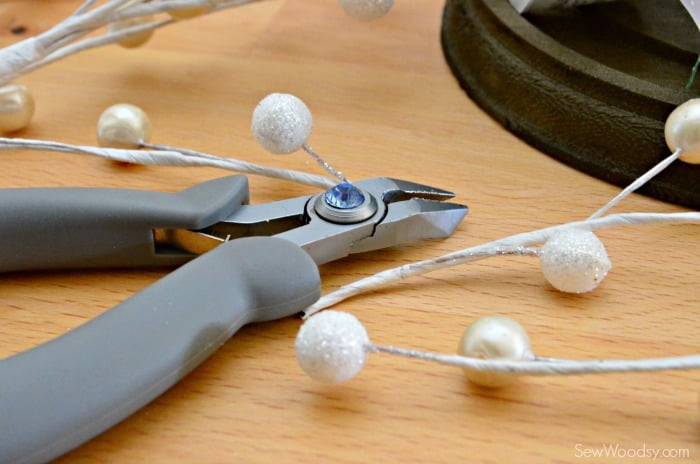 Using jewelry pliers I cut a few pieces of the filler.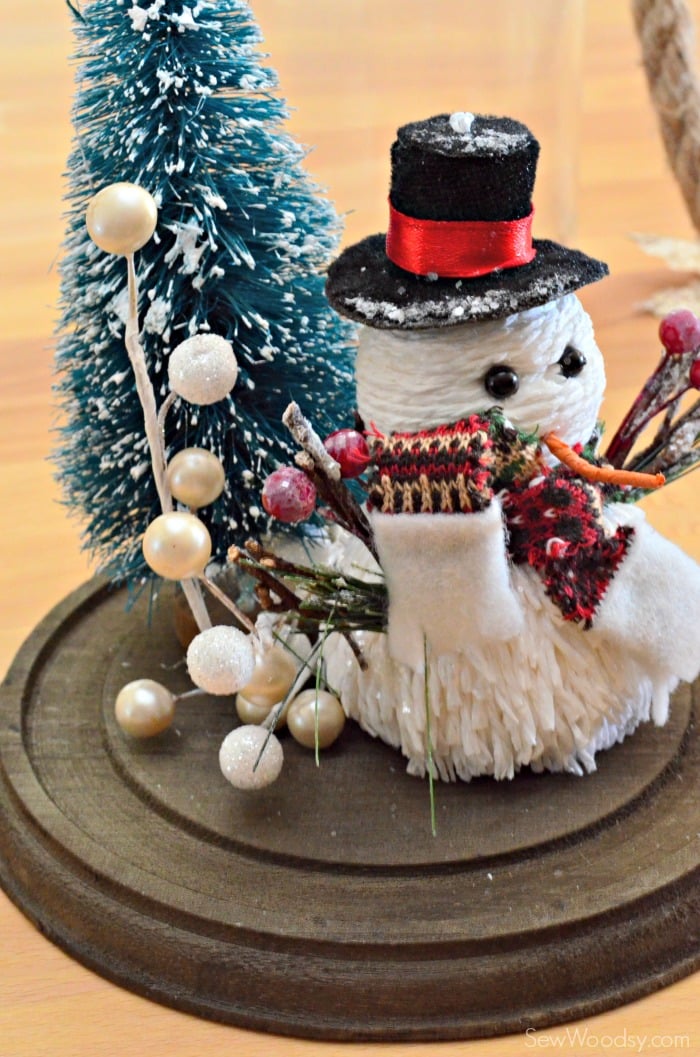 I placed the filler in between the snowman and tree.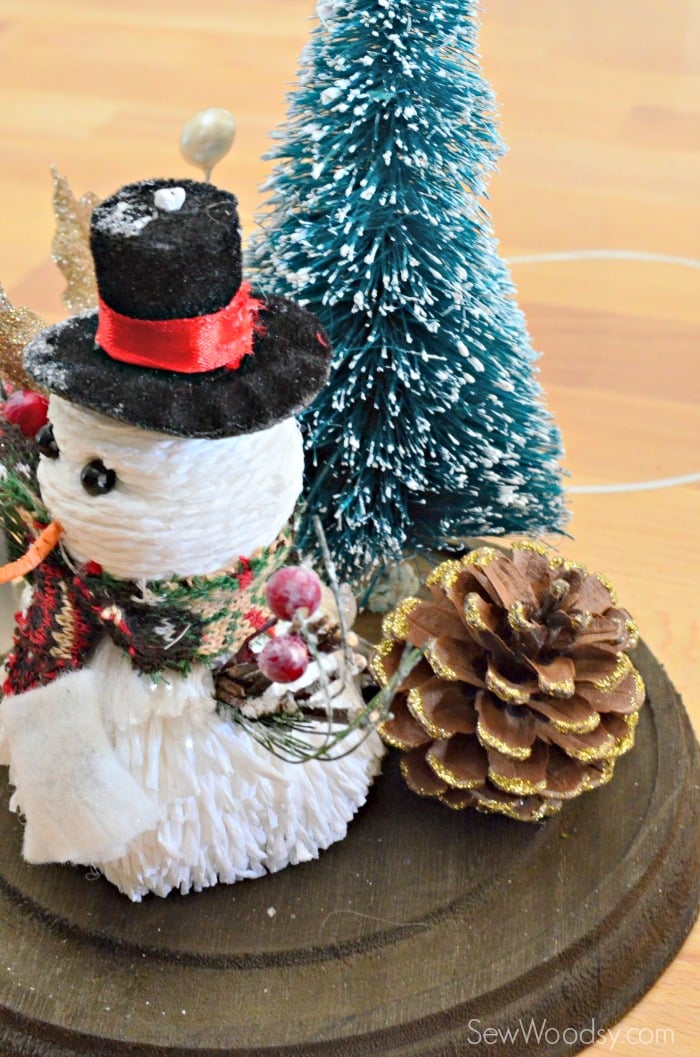 I added in a glitter pine cone.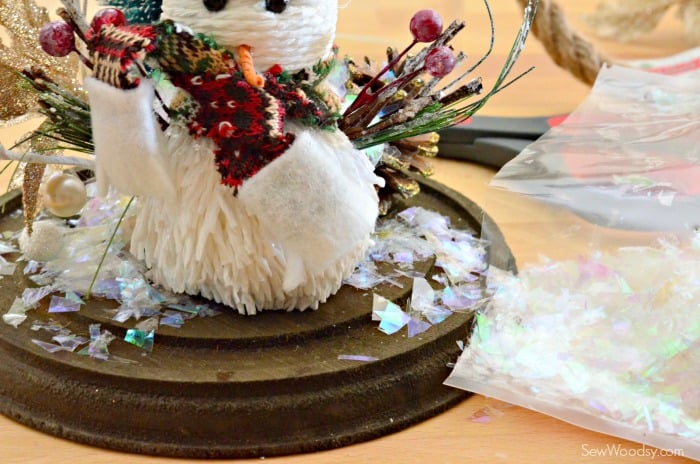 And then a little "snow".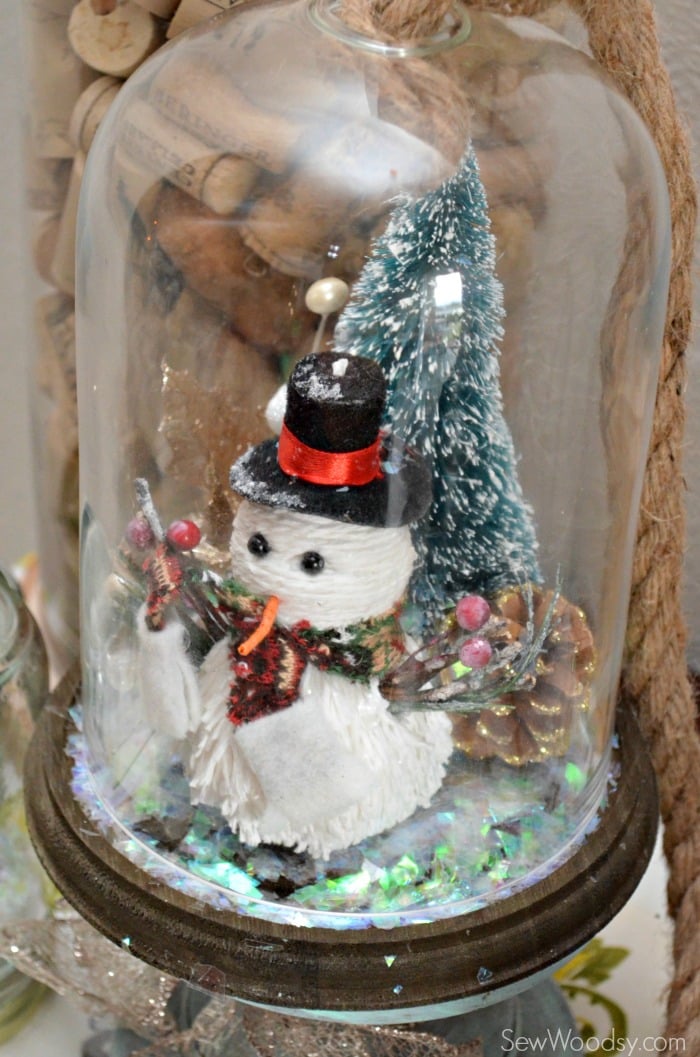 I placed the glass top over the scene and displayed it!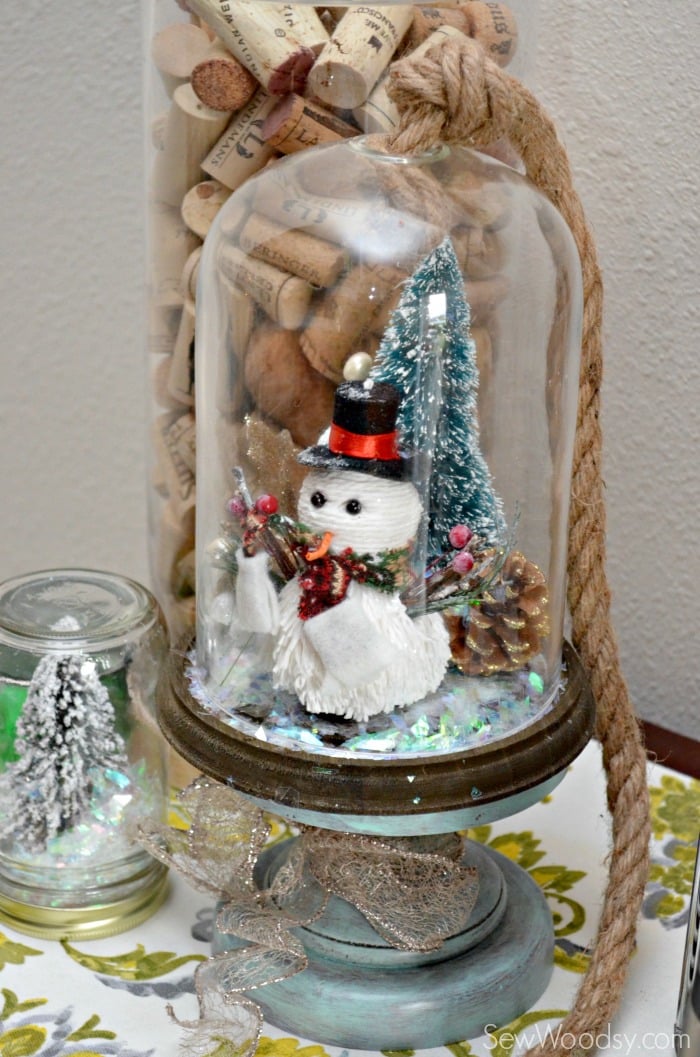 I love how it turned out! And best of all I used the painted candlestick from the birdcage project I made earlier in the year!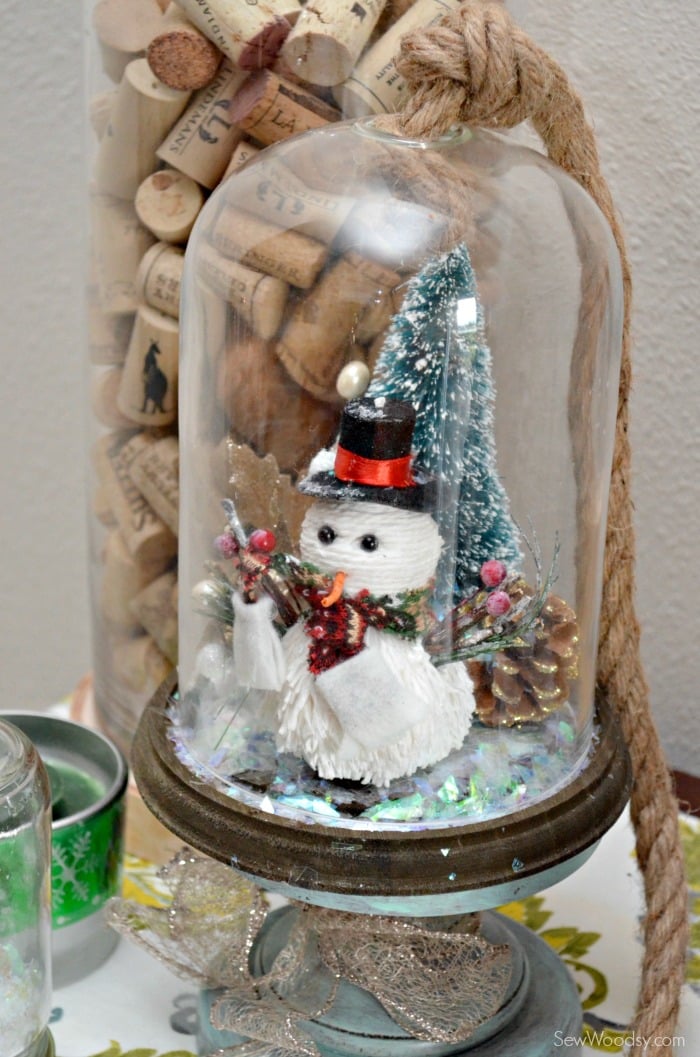 Super simple craft done during a nap time and just before a lunch date with my friend!