Get your toddler involved in making Dad a card this Father's Day. Break out your Cricut and some paint for a one-of-a-kind card!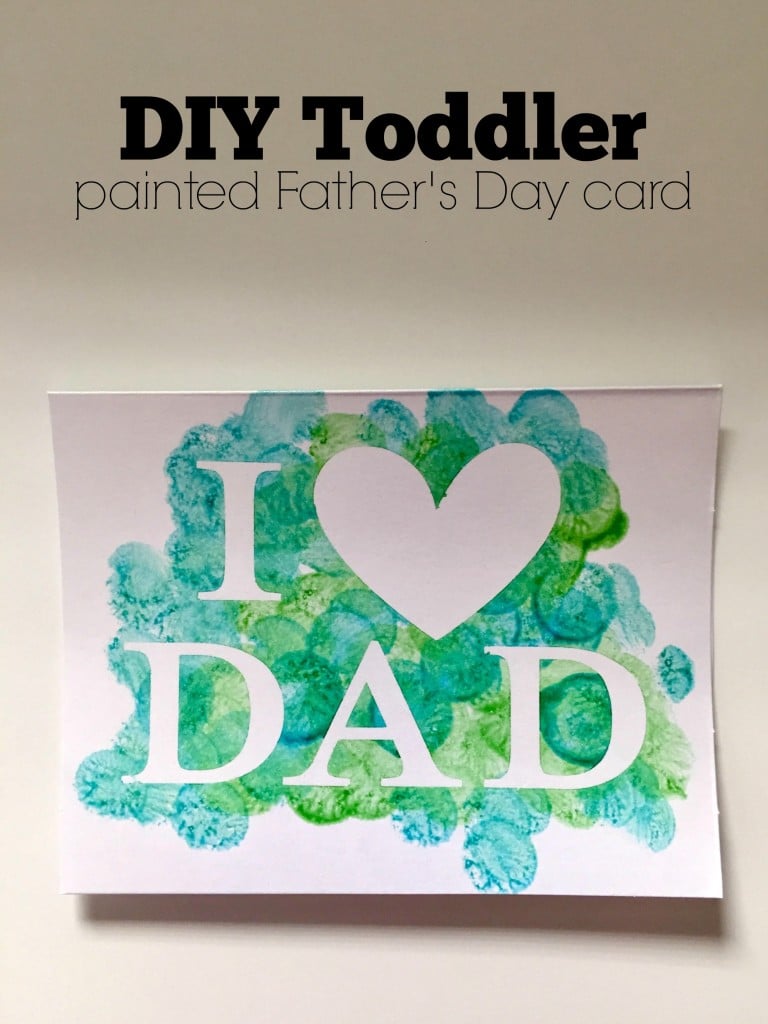 I've been getting extra creative lately making some really cute toddler-friendly cards. My latest is this Father's Day card for my husband, Jon. I do most of the work, but then my toddler gets to do the fun part… the painting! I am in love with these Do A Dot Art! Markers. They are pretty much the mess-free way to paint these days!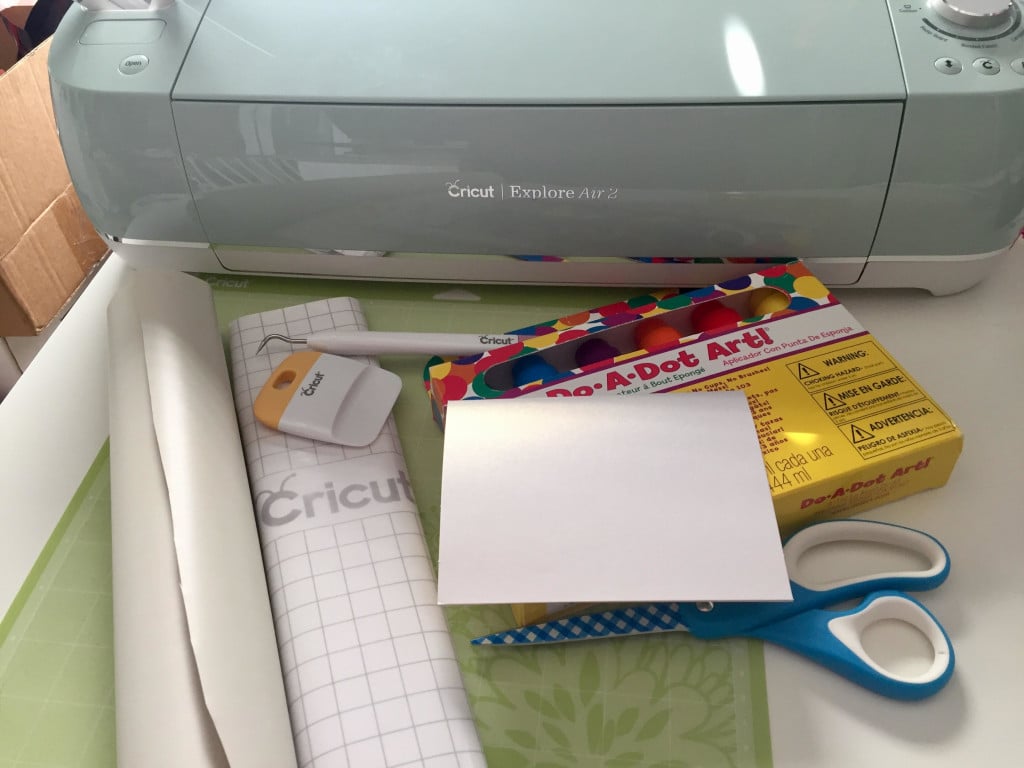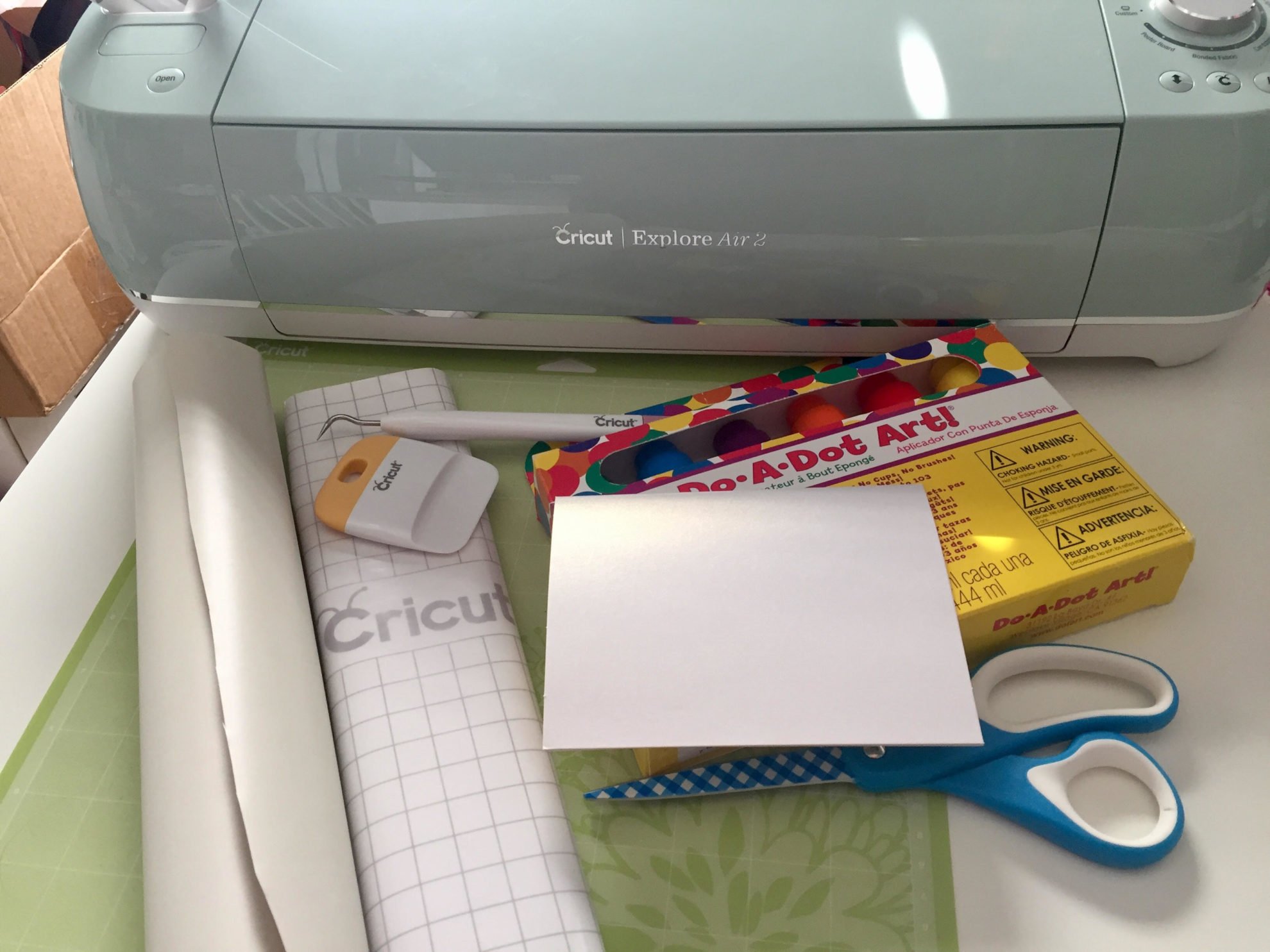 Supplies:
Cricut Vinyl
Cricut Transfer Tape
Metallic Card w/ Envelope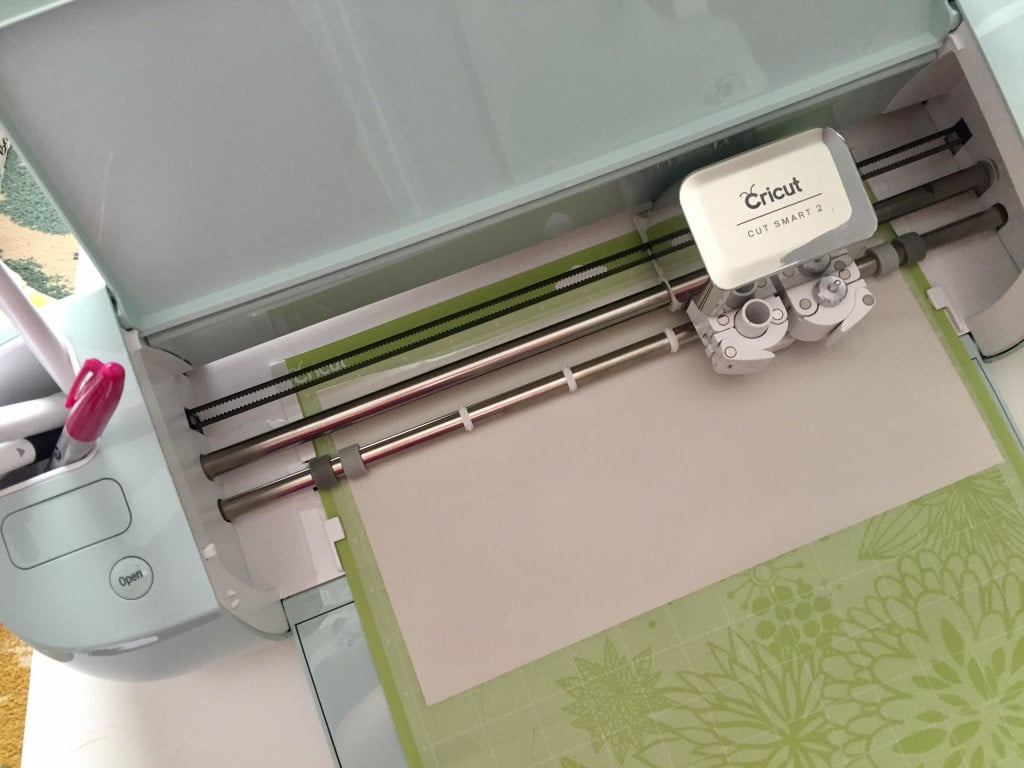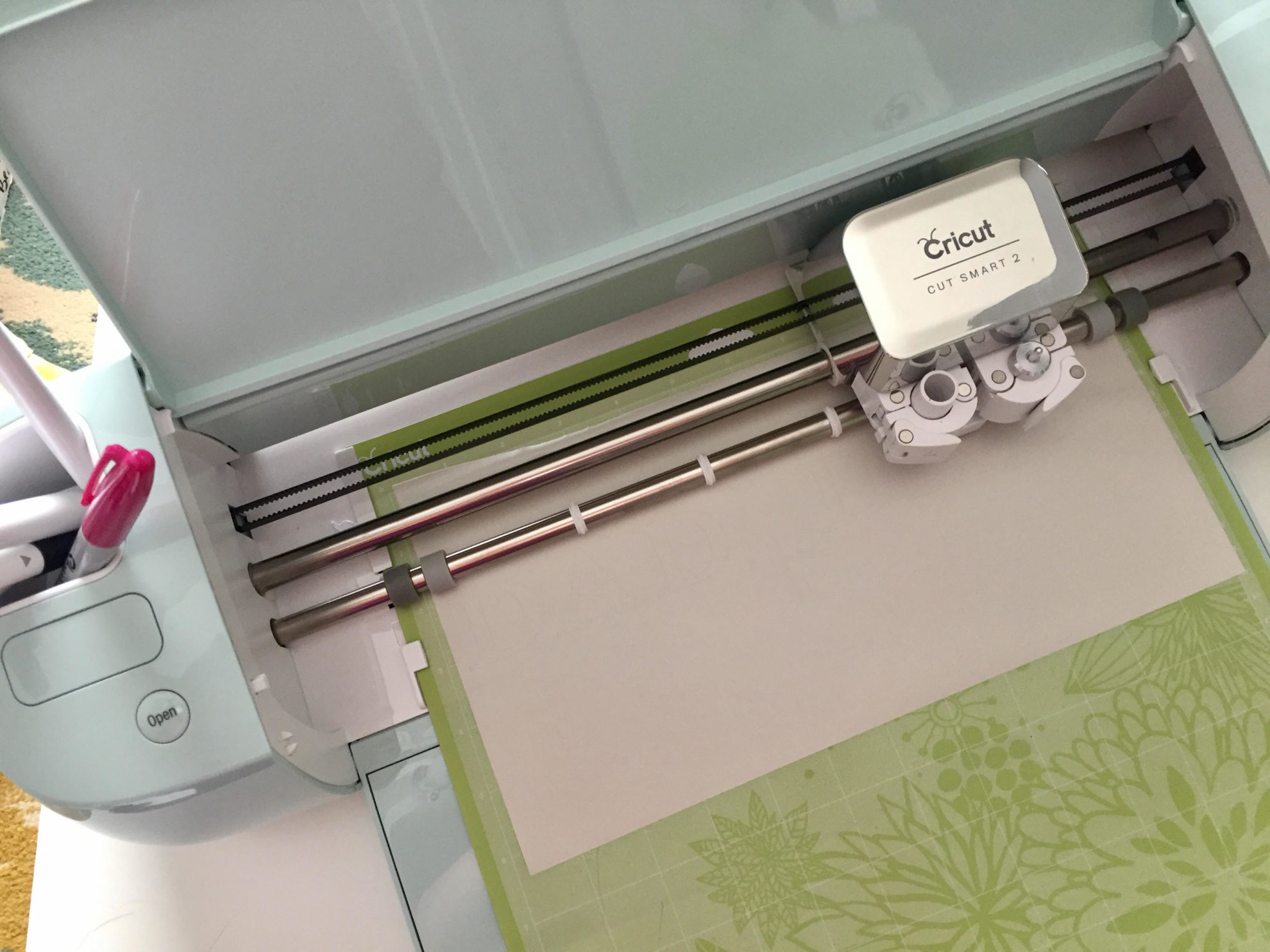 I selected the "I Love Dad" image from Cricut Design Space™. I placed my vinyl on my mat, selected "vinyl" and let the Cricut do it's job!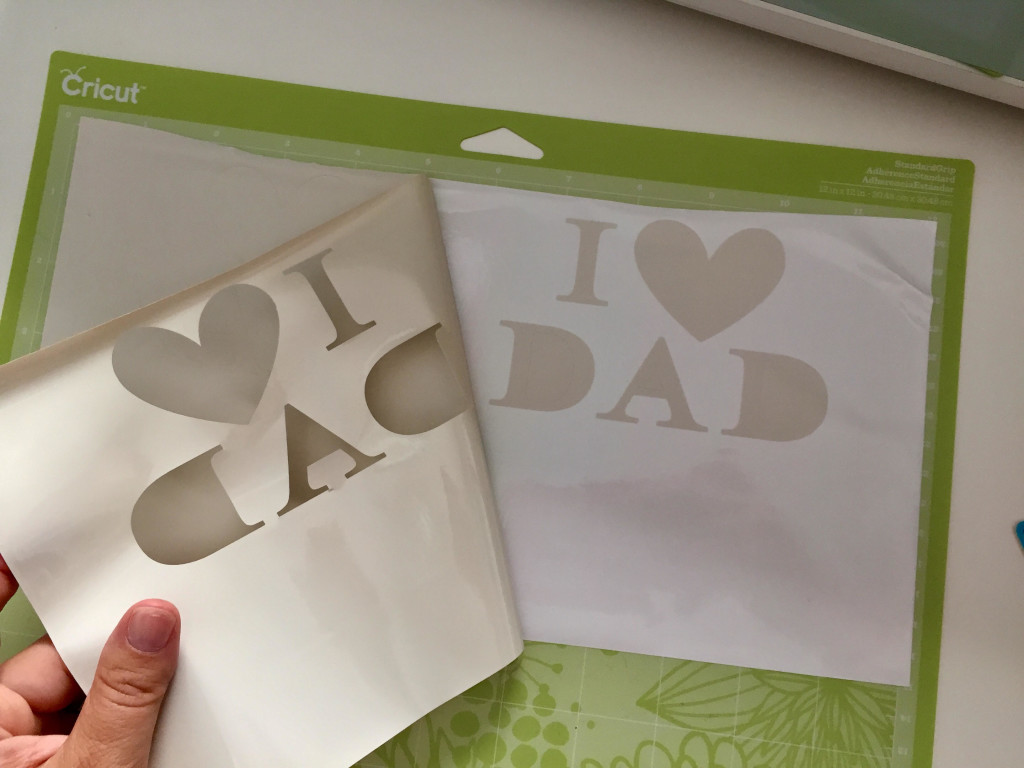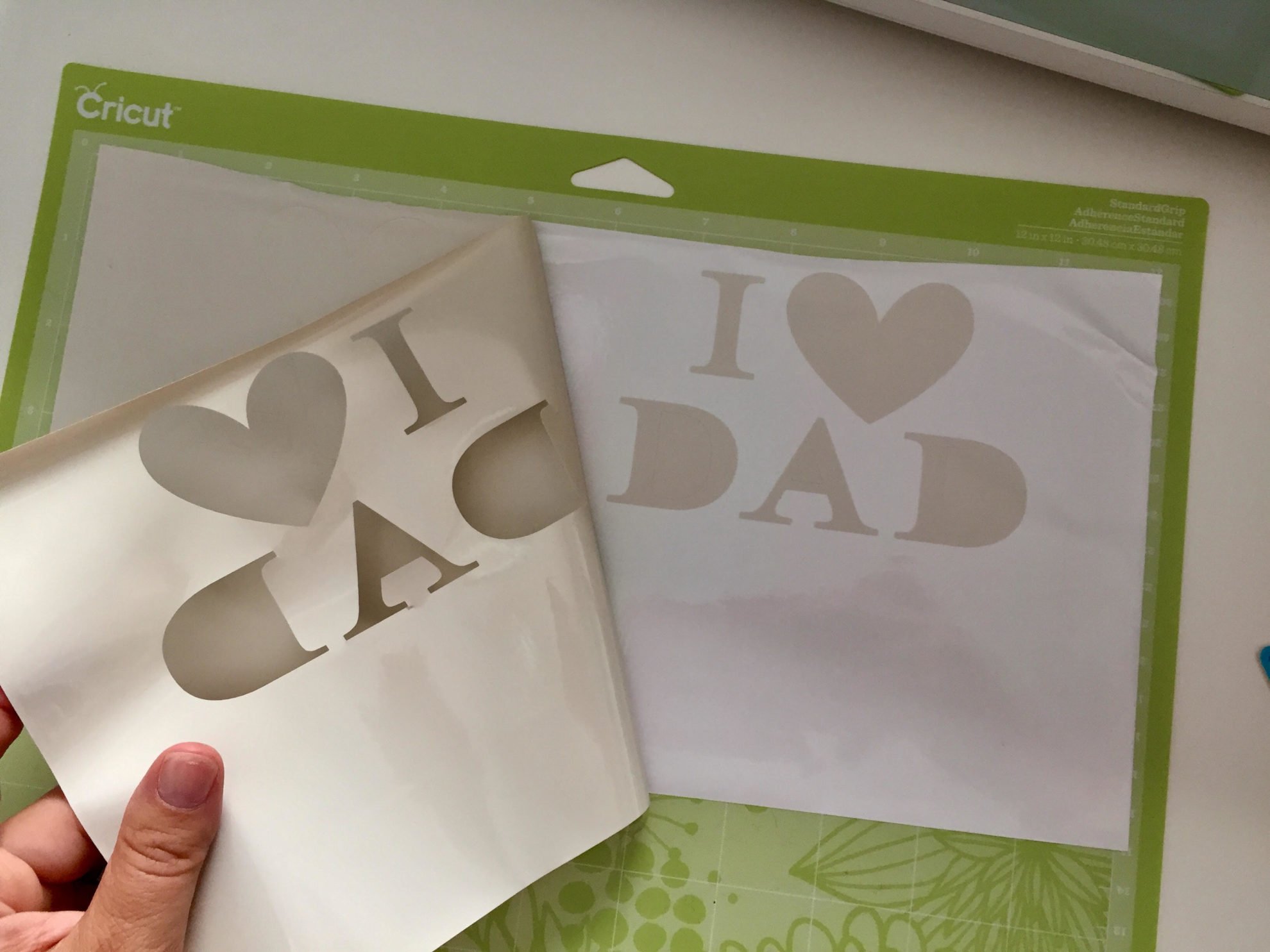 Next you remove the negative vinyl from the image.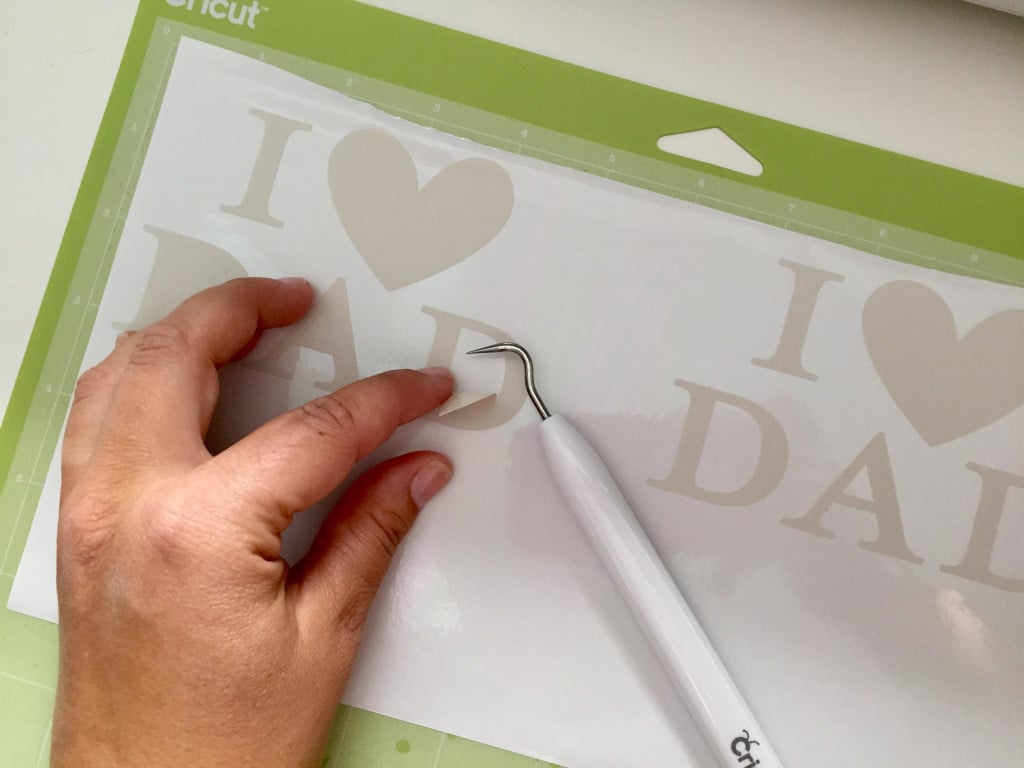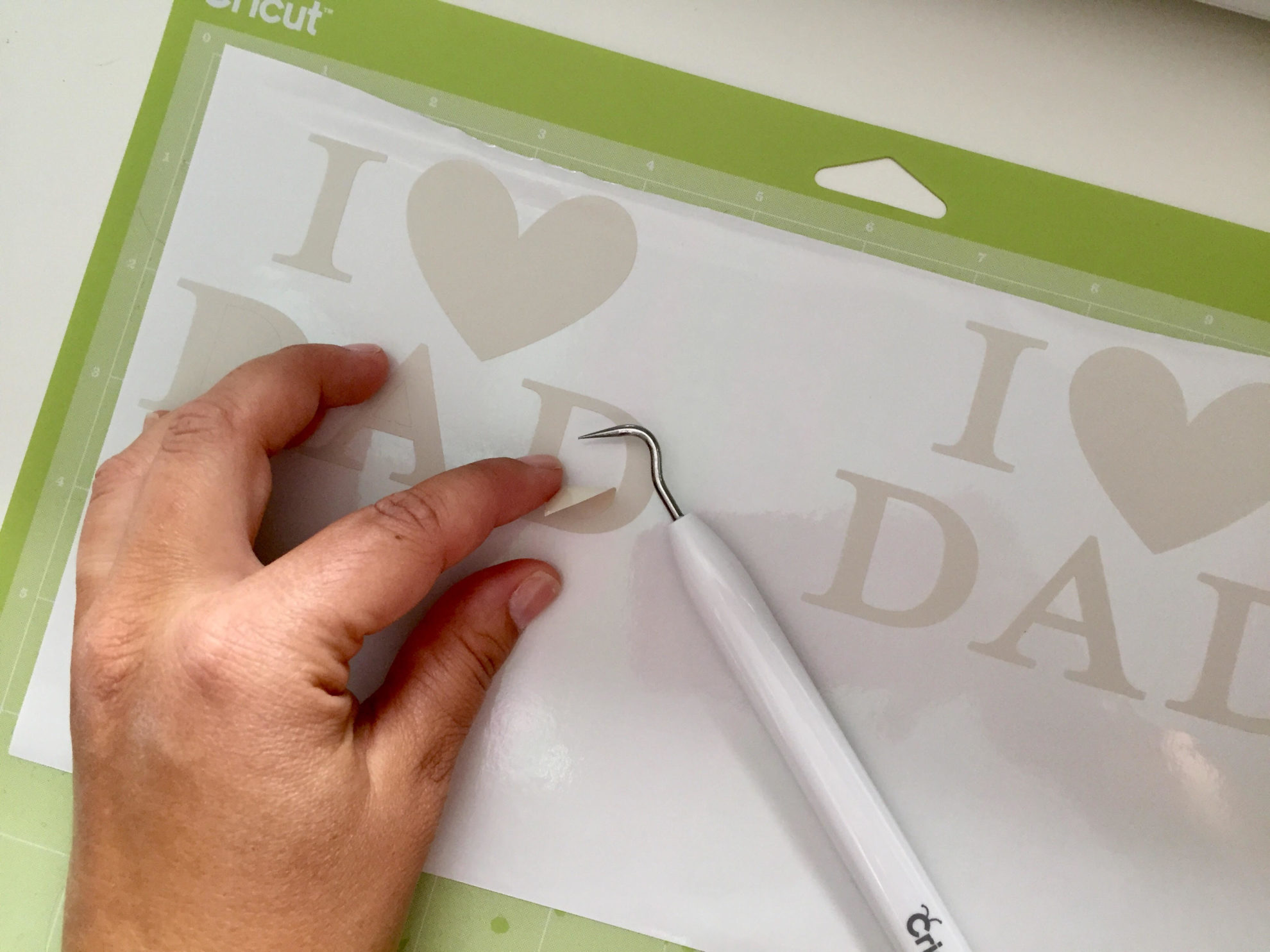 Next, weed out the negative parts in the letters.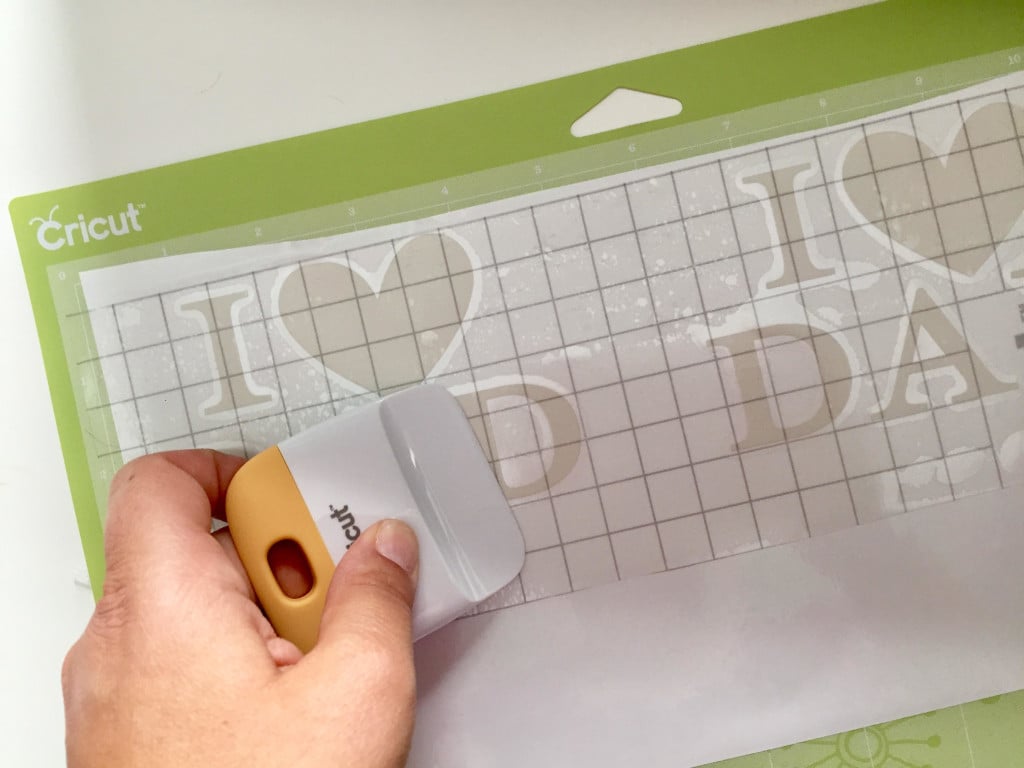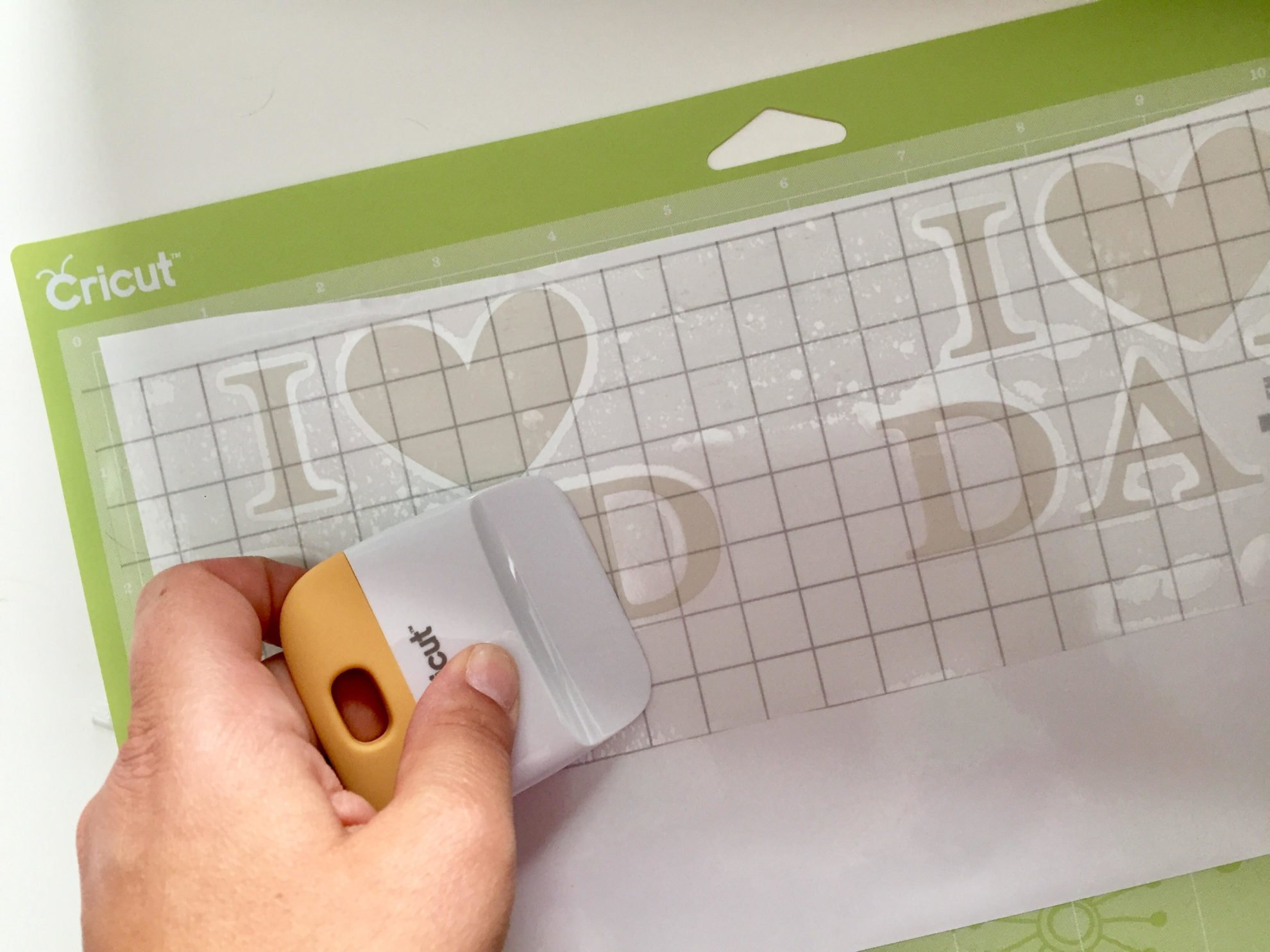 Place the transfer tape on top, and flatten with squeegee.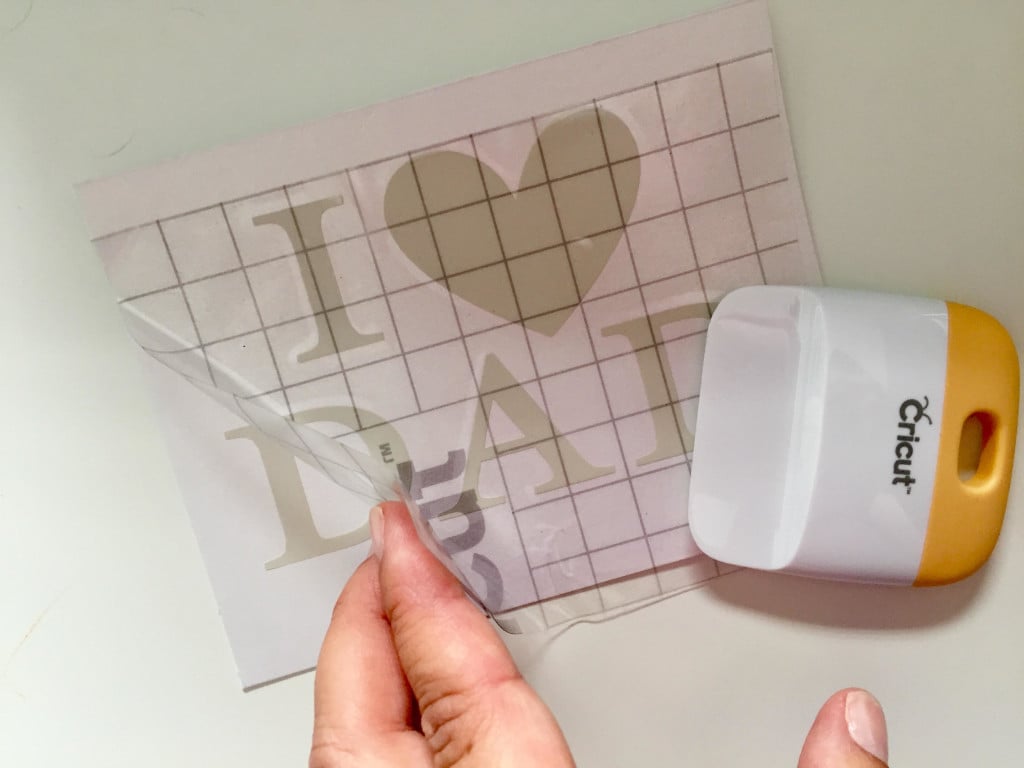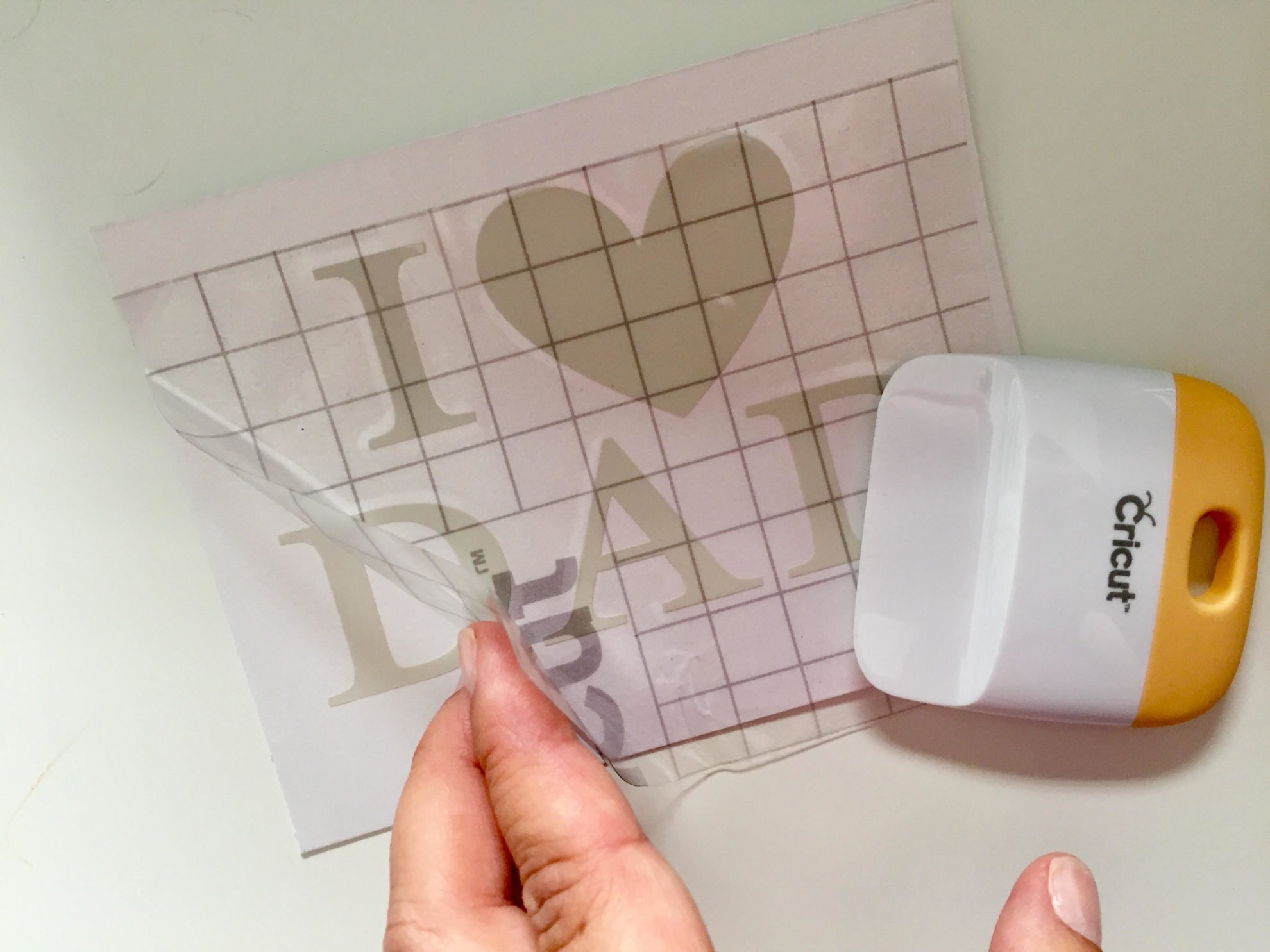 Place transfer tape on top of the card and carefully remove the tape from the card. By using a metallic card the tape won't stick to the card!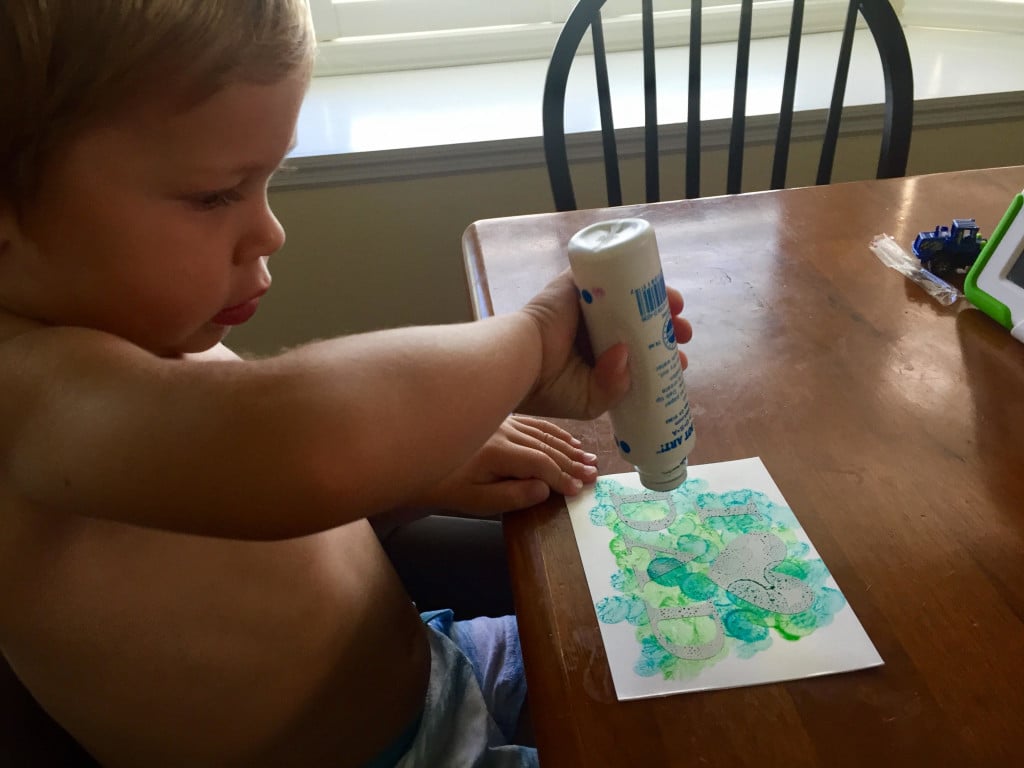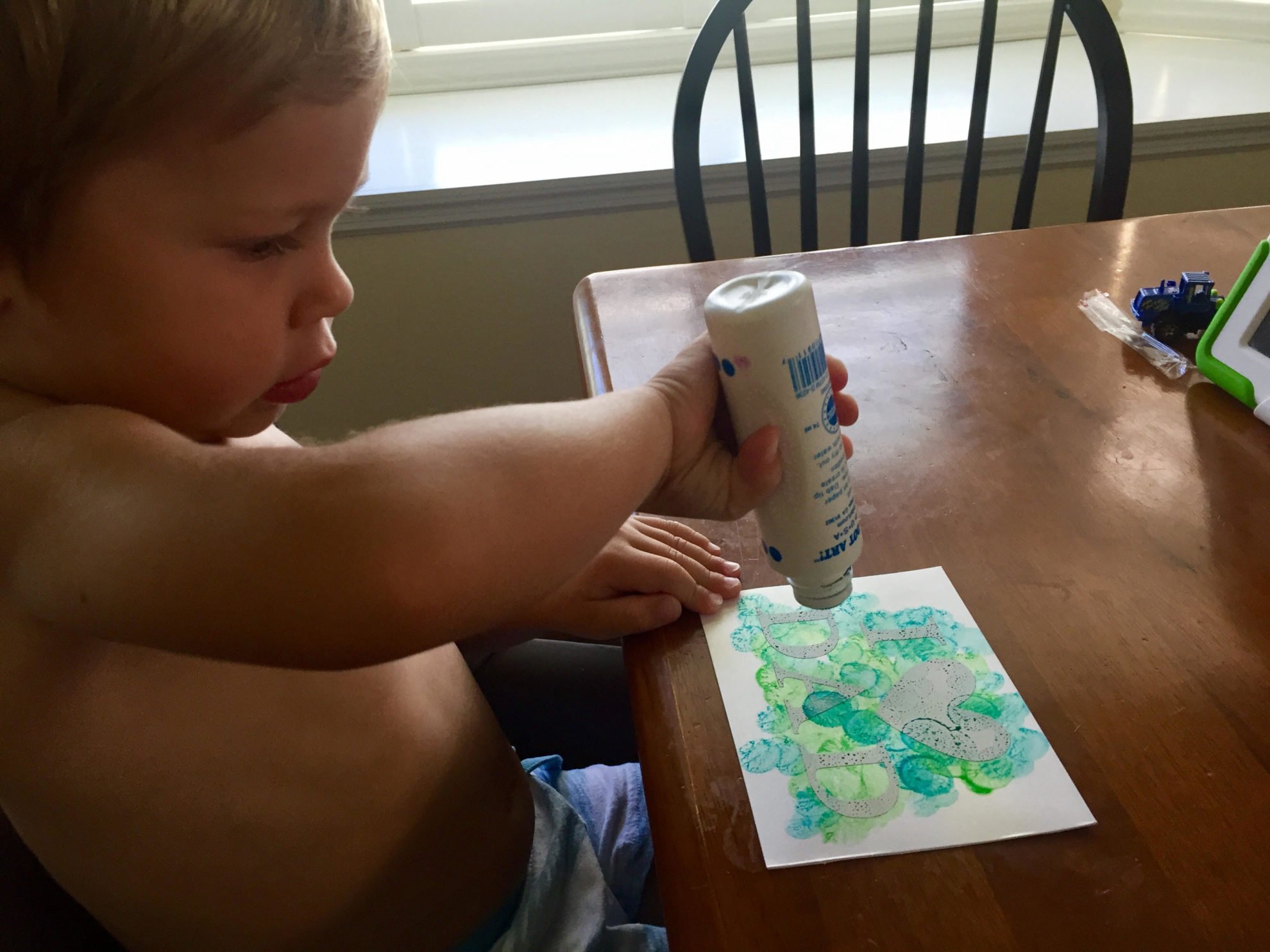 Now let your toddler "paint".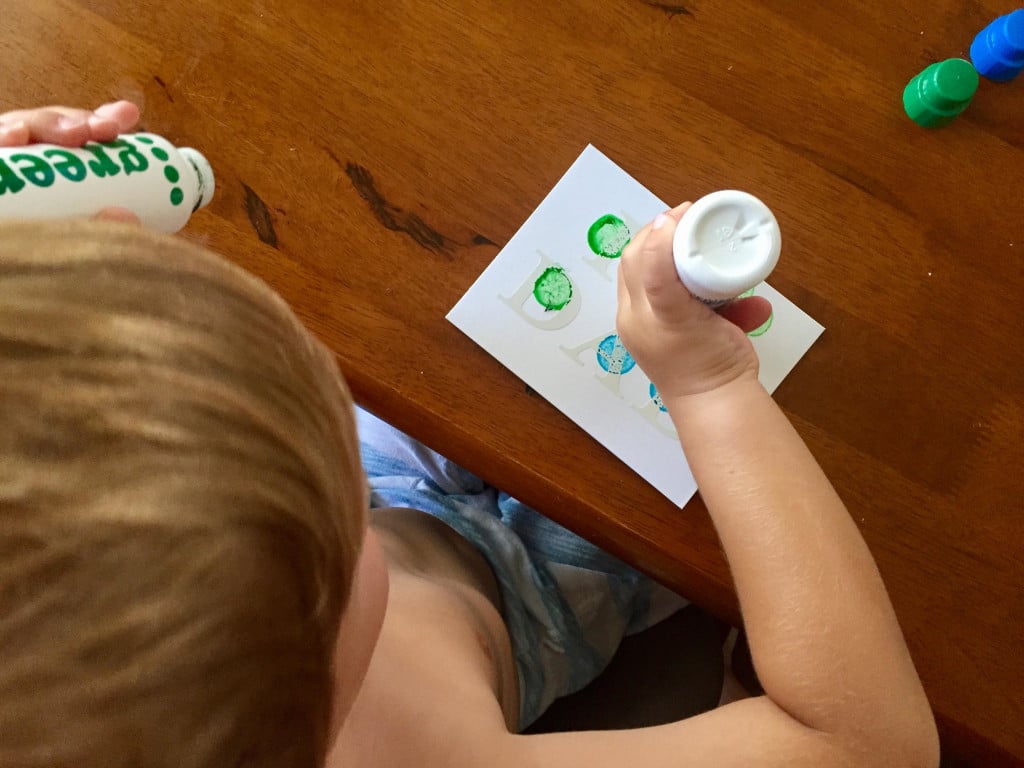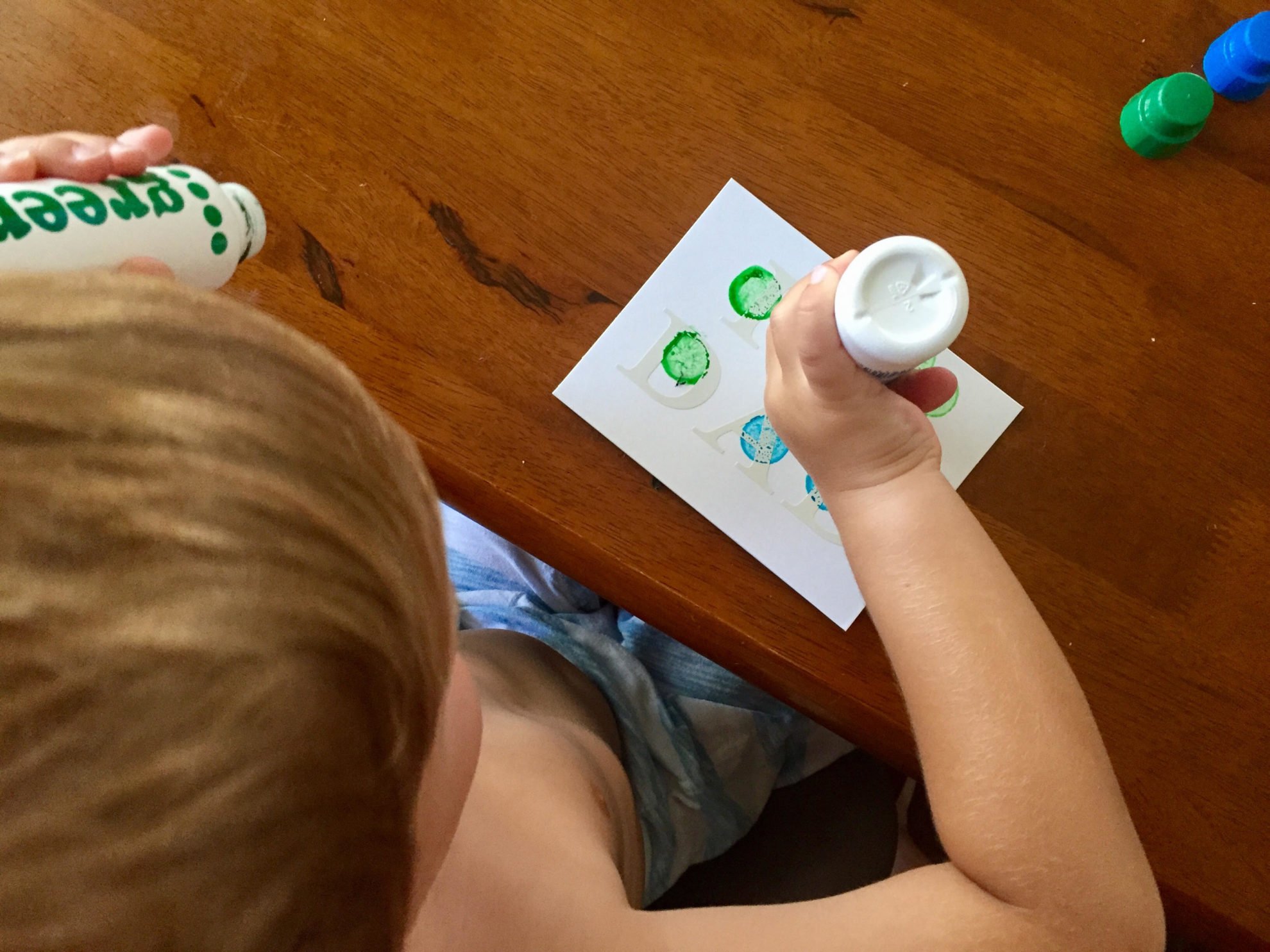 Minimal mess when you use the Do A Dot Art! Markers!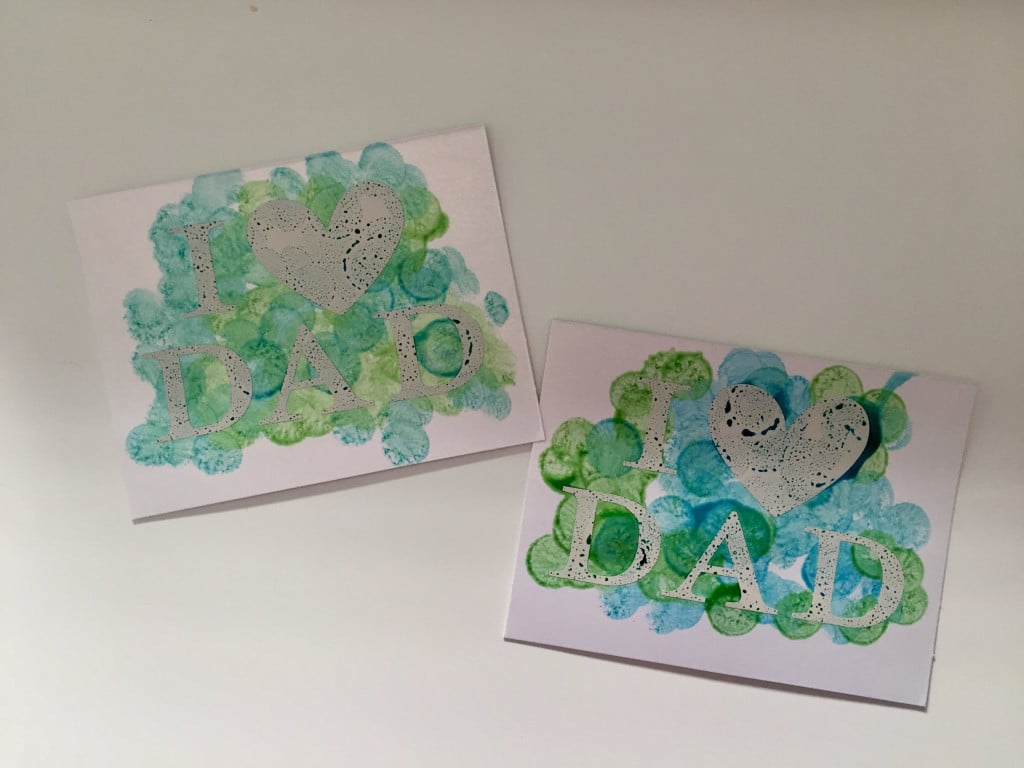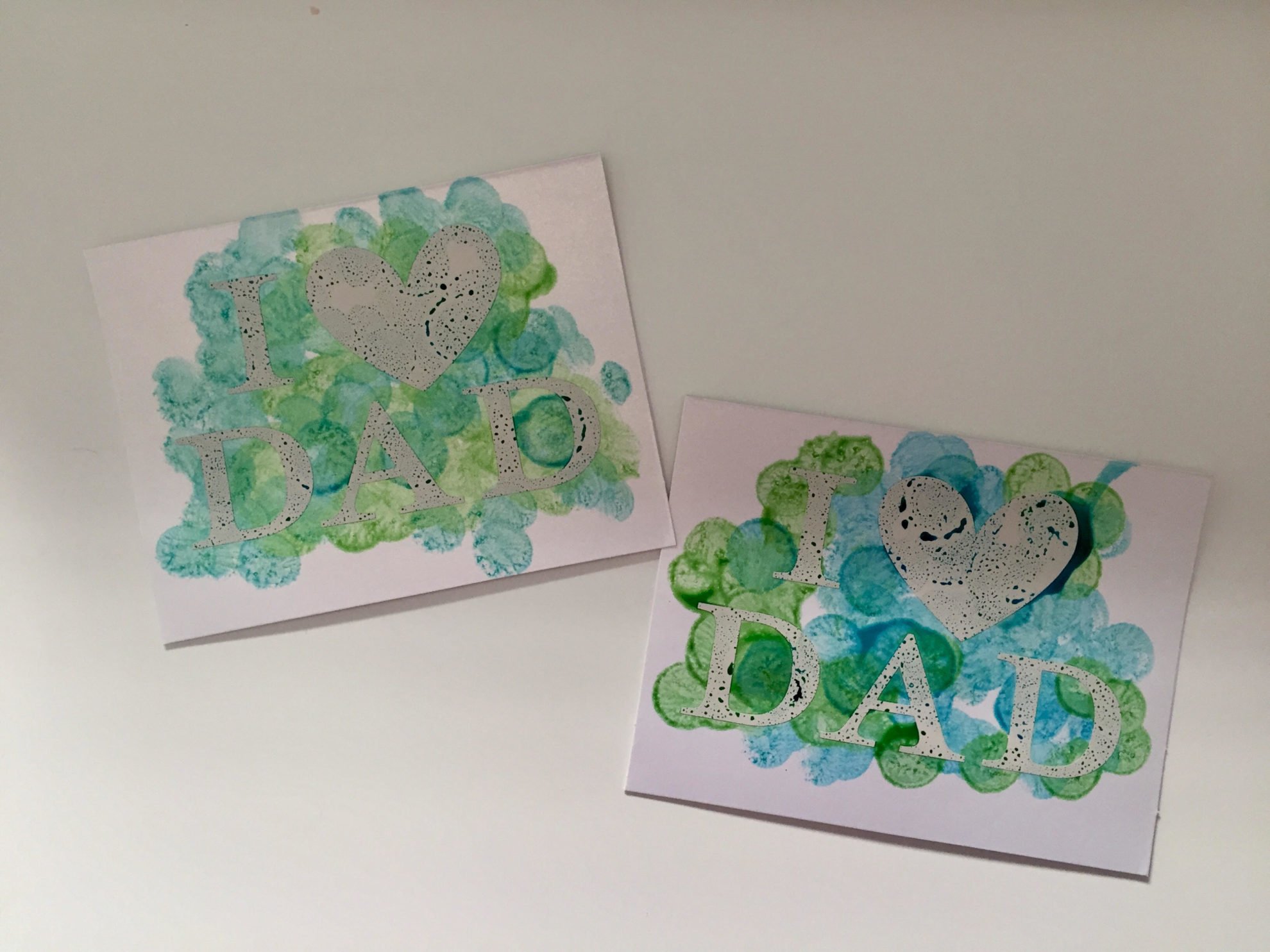 Let the paint dry then carefully remove the vinyl from the card! It should peel right up!
Tip:Make sure your toddler doesn't over saturate the card with paint! I've learned that from experience!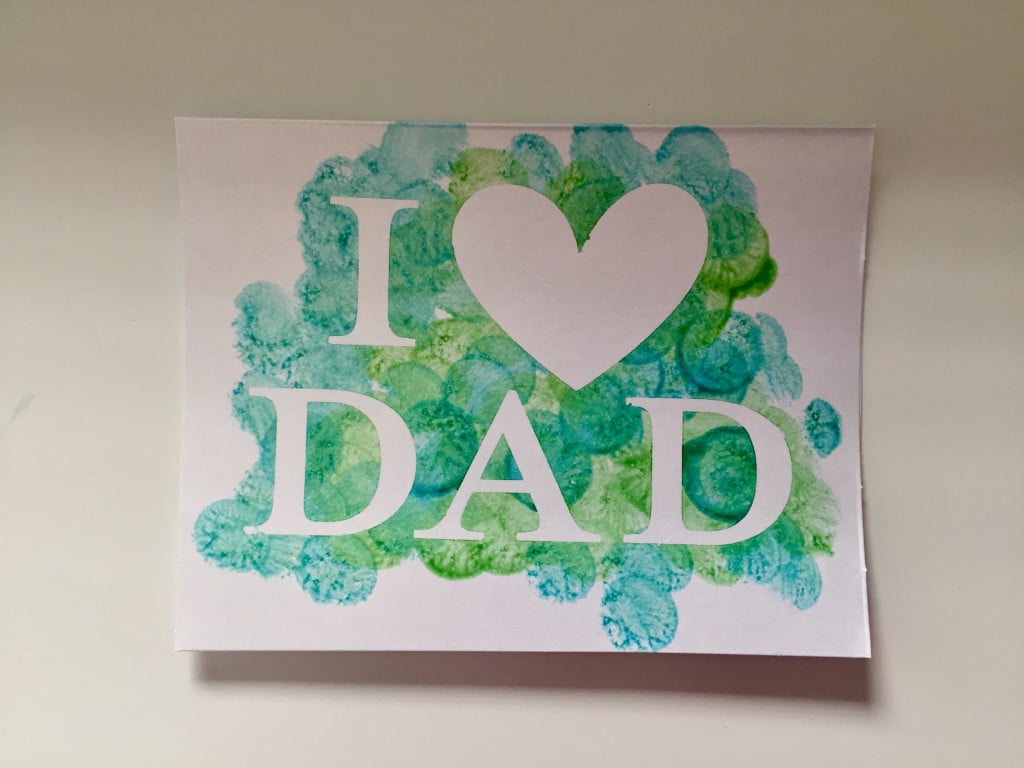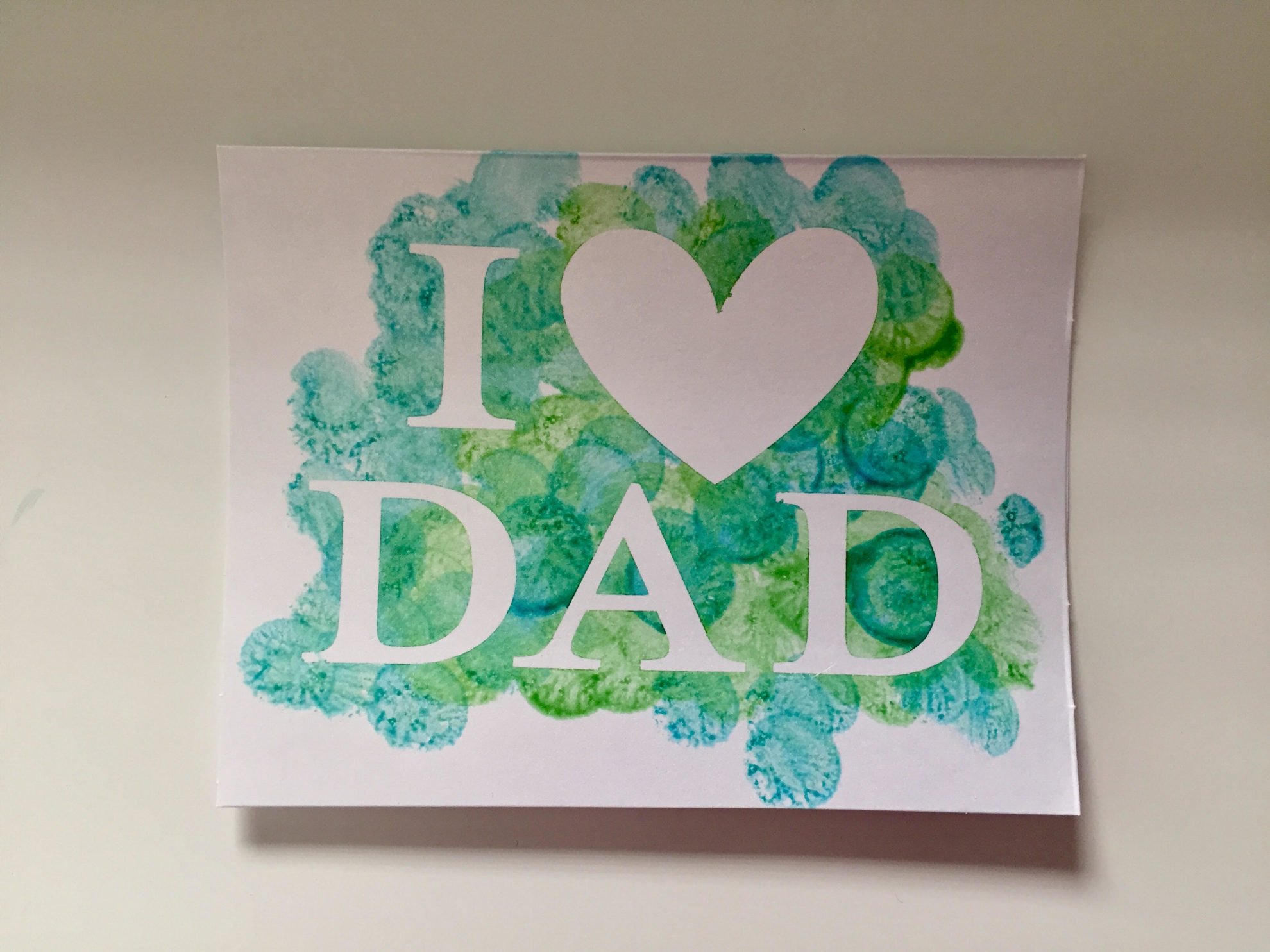 A custom card for dad in about a half hour time from start to finish!
Disclaimer: There are affiliate links in this post. That means if you click on the link and purchase I make a small percentage of the sale at no additional cost to you. As always, all opinions are my own.