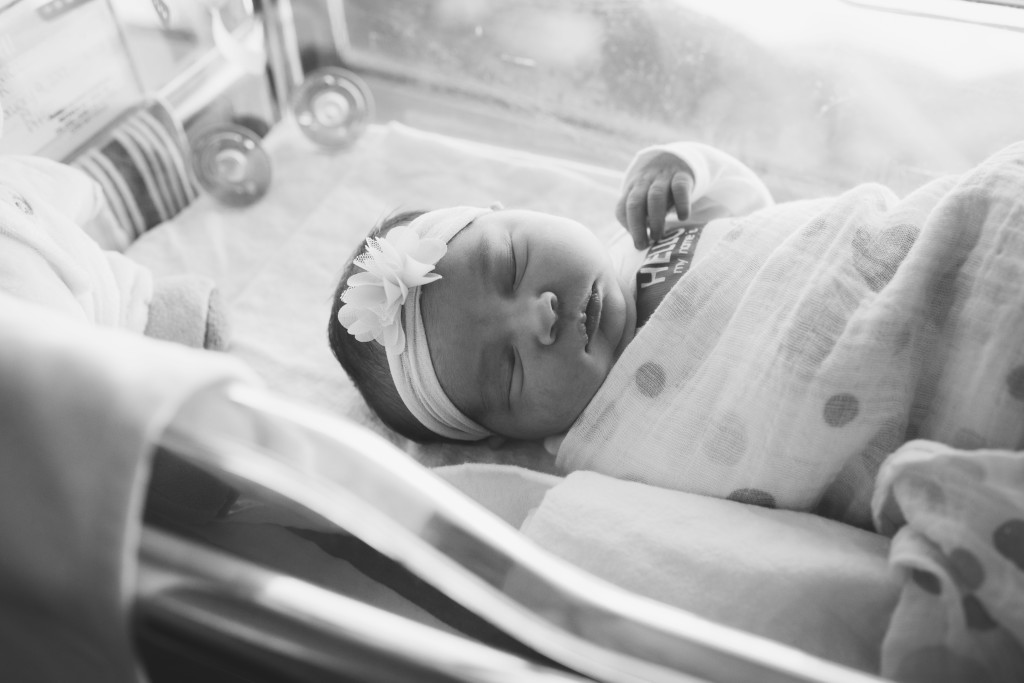 Hi–remember me. I use to give you all sorts of fun creative projects and family updates on a weekly basis. I'm back after a few months "off" enjoying my new sweet baby girl and adjusting to life with two kids. You forgive me, right? I've been wanting to share these photos for MONTHS but just haven't had the chance. Between taking care of two kids, a husband, a dog and a house, and my food blog, Katie's Cucina, poor Sew Woodsy was pushed off to the side. My goal is to publish a post at least once a week from here on out. I promise you'll see more of us again! I have so many fun projects to share plus an ultra cute finished girls nursery and some other fun summer projects!
Once again, my friend Christy from Christy Buonomo Photography captured our family beautifully! This time though, she not only captured our stay but Ryder meeting his sister for the first time. The pictures still give me the chills every time I look at them. So get ready for a lot of pictures and adorable baby photos!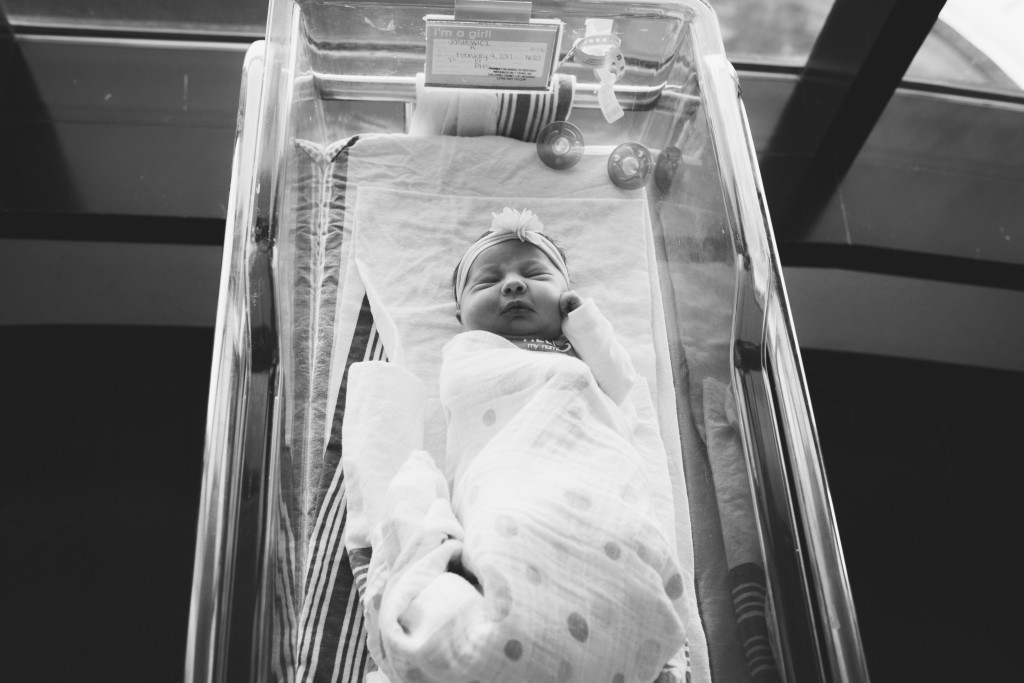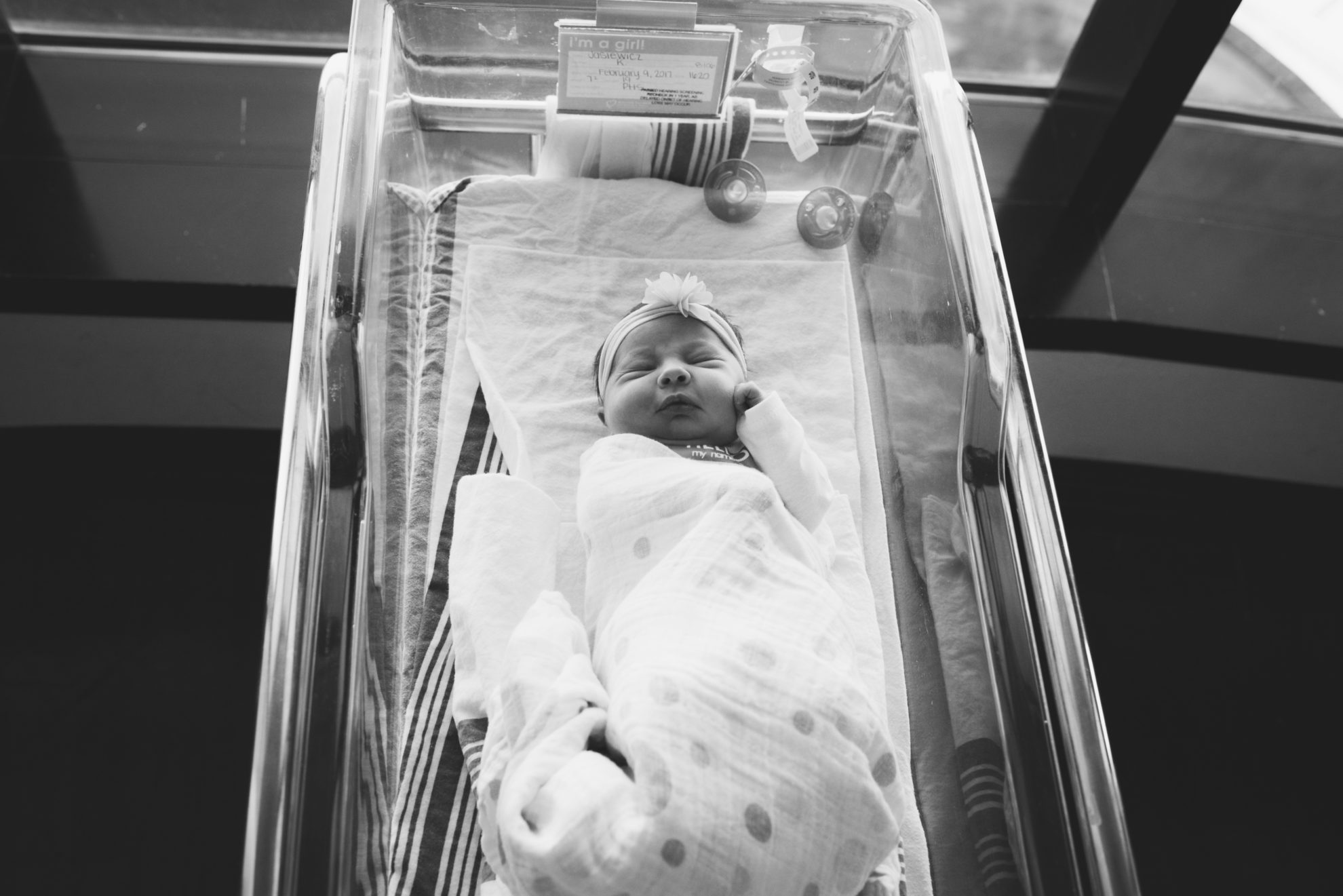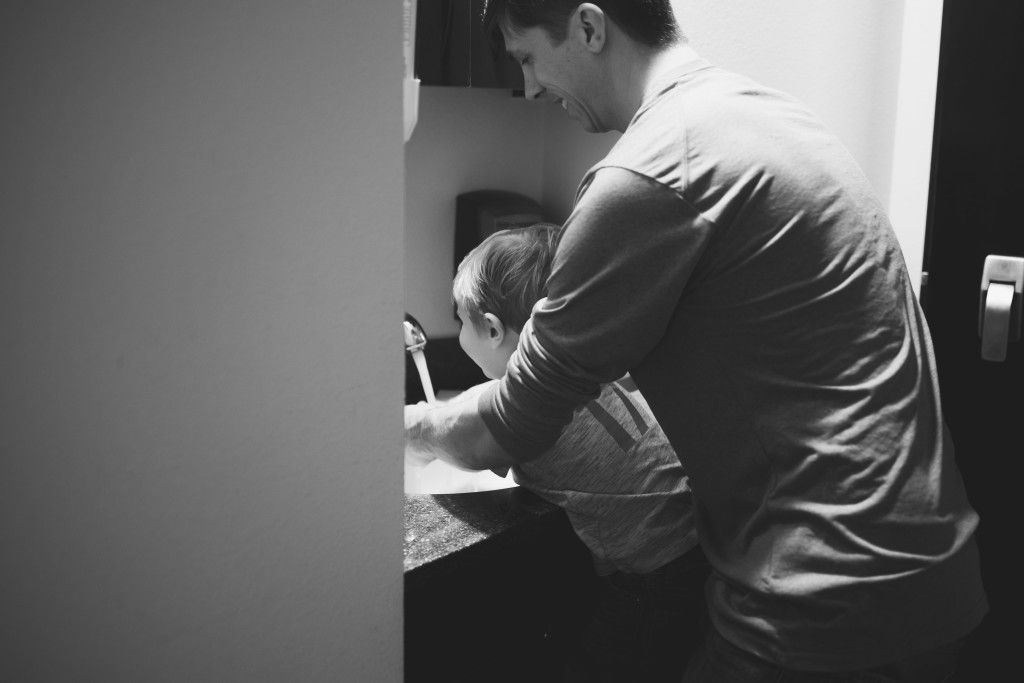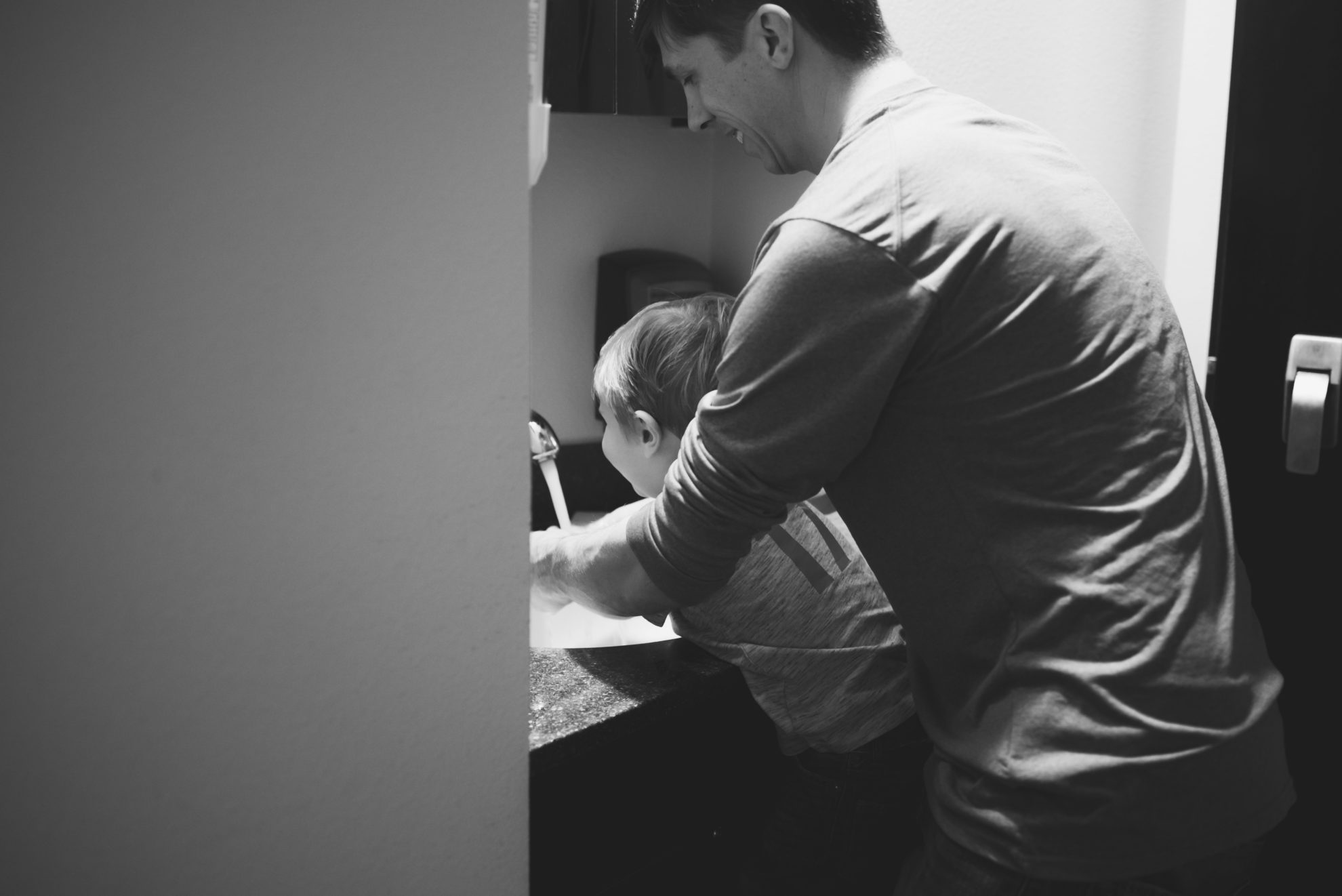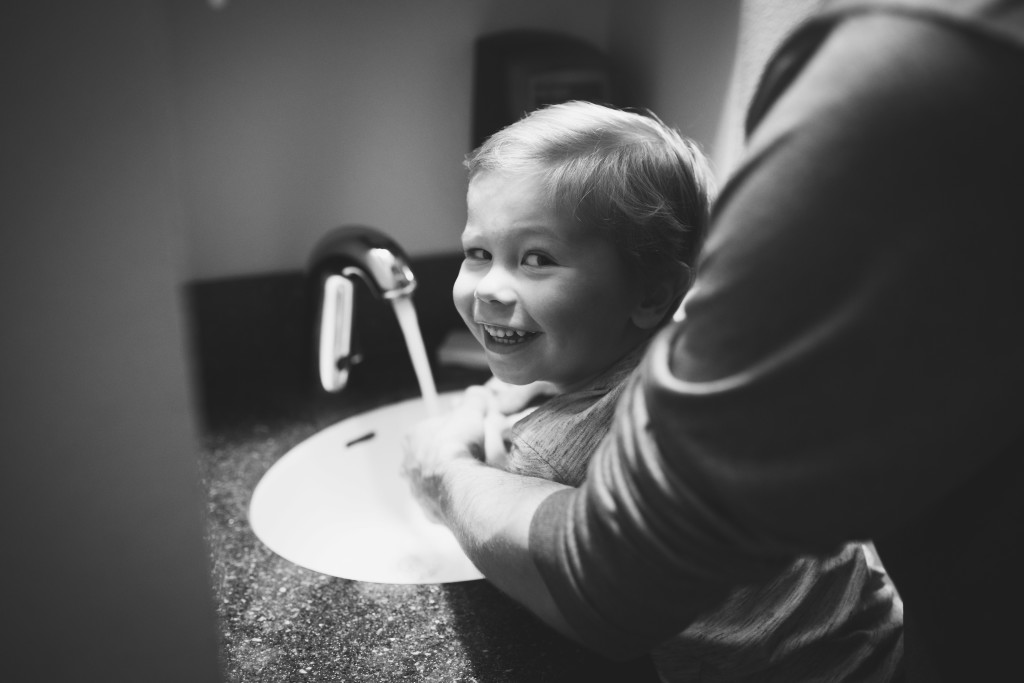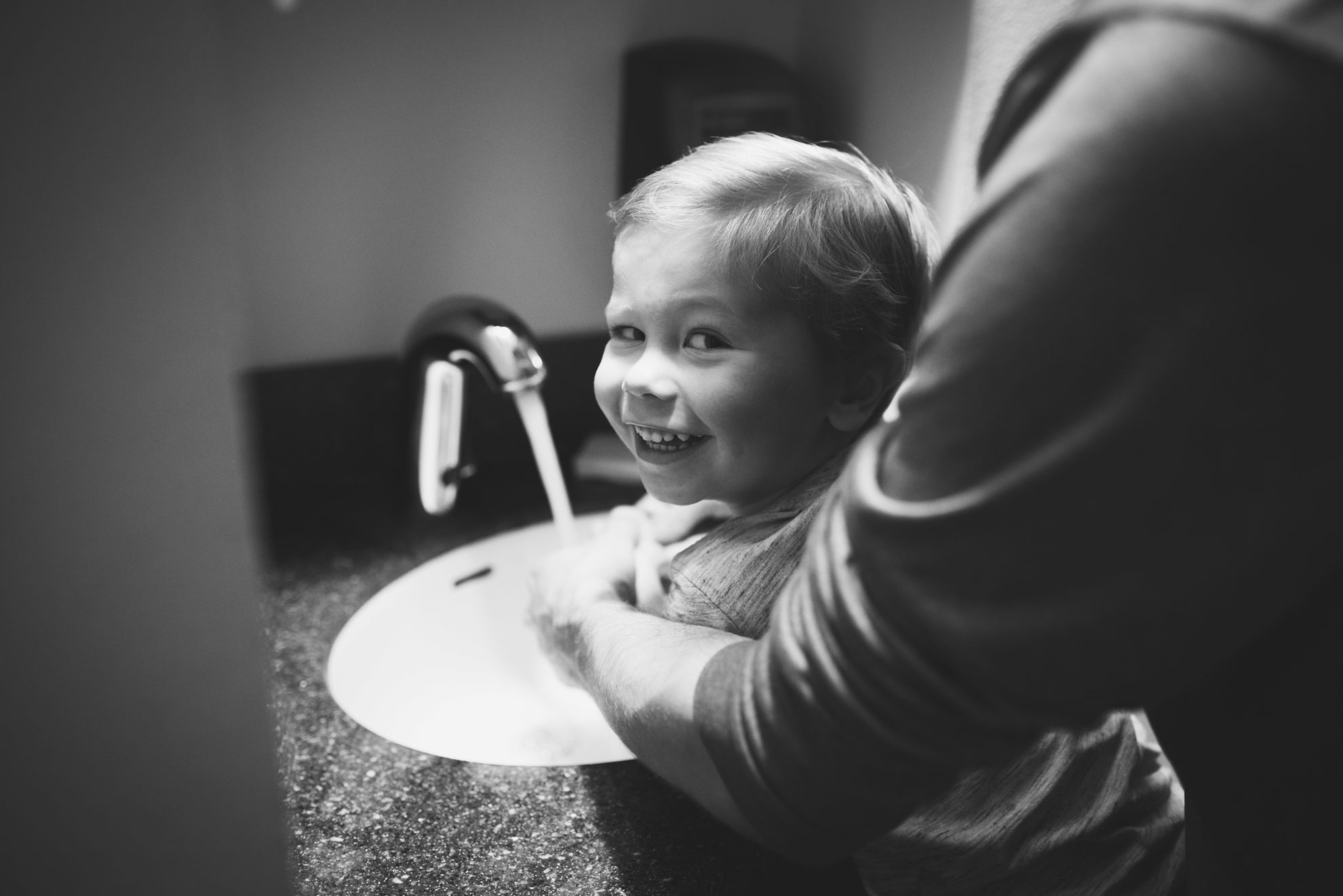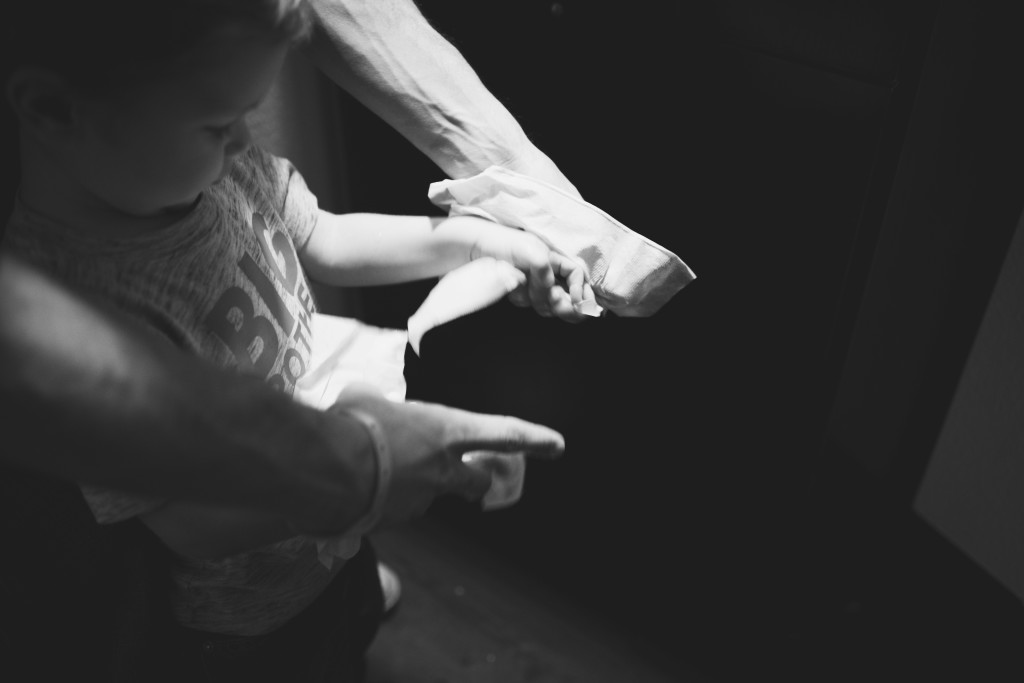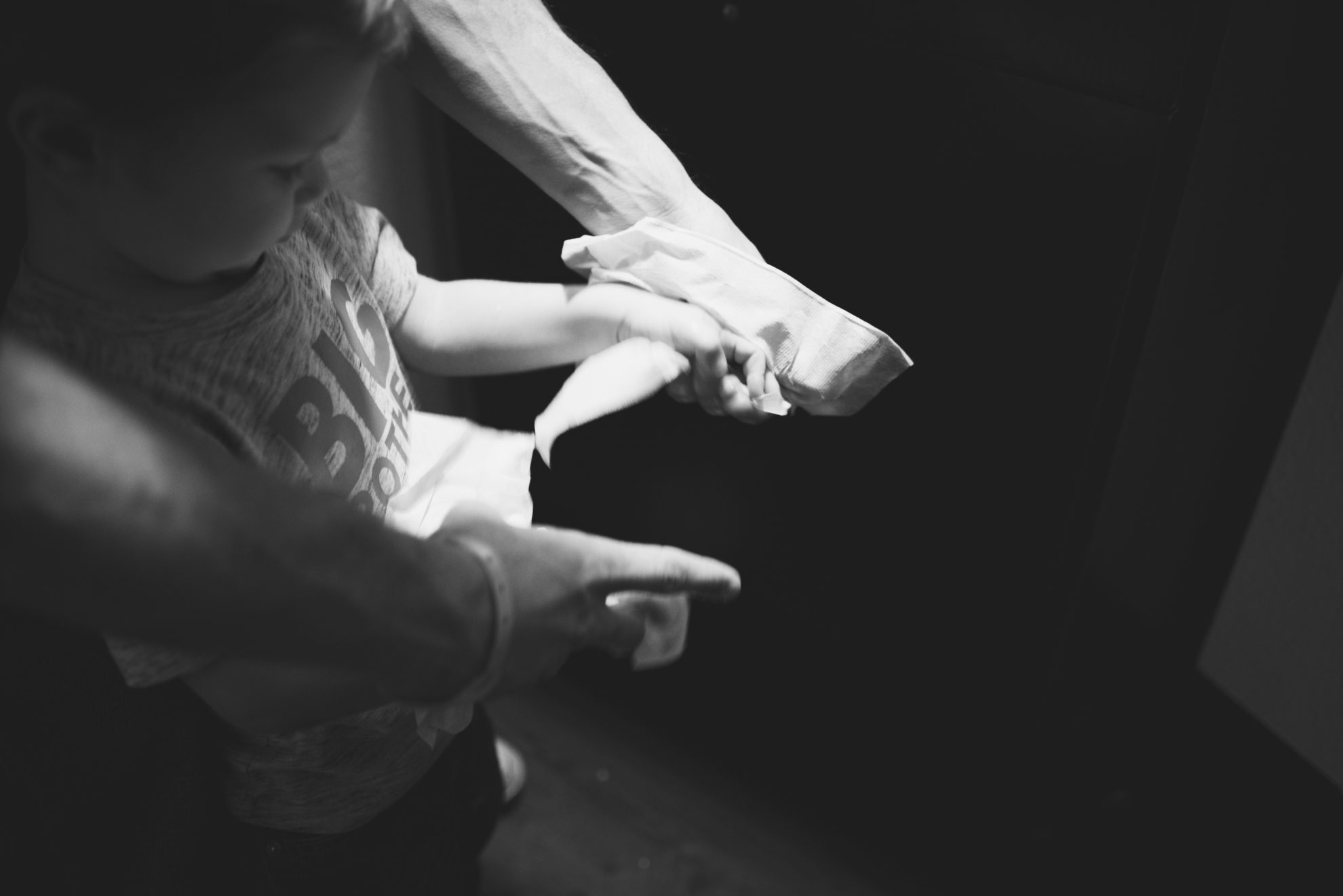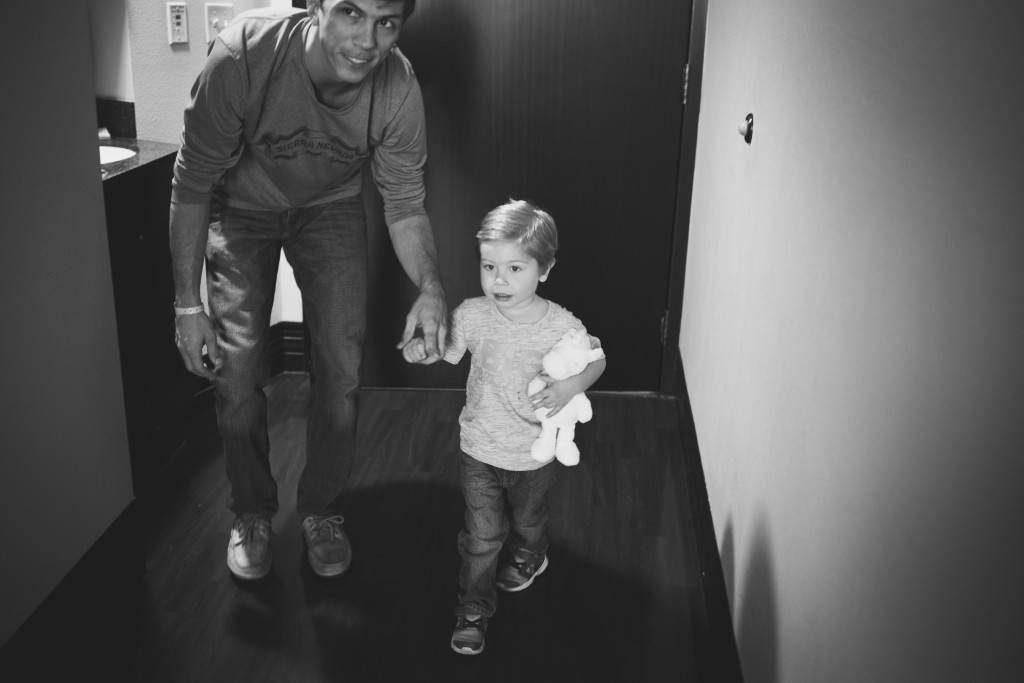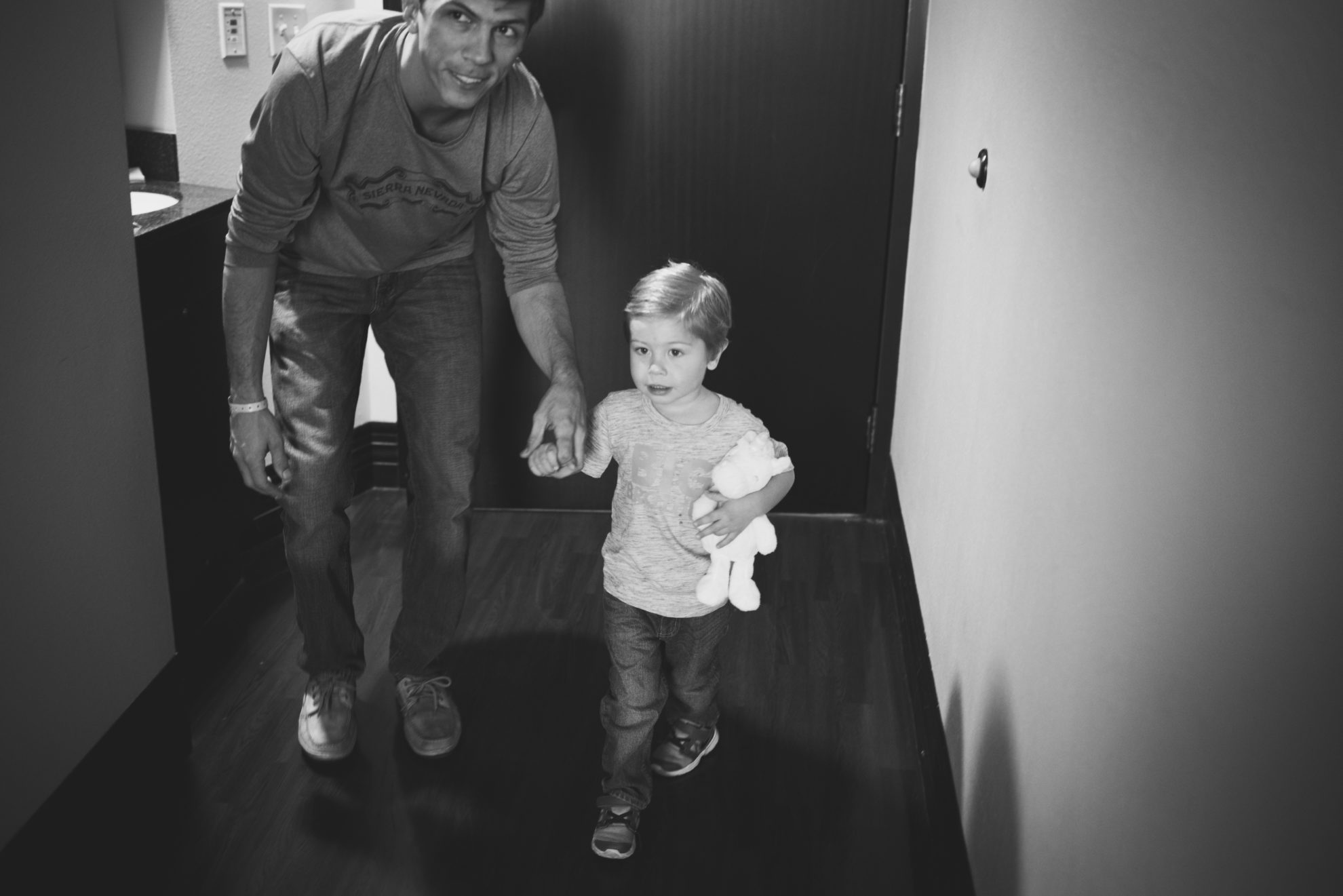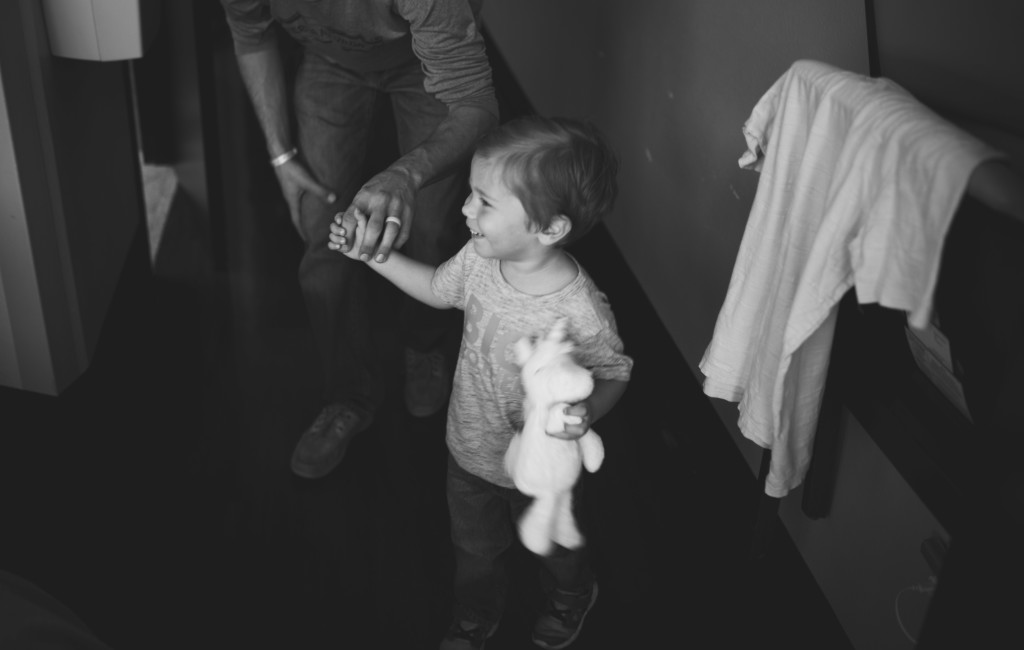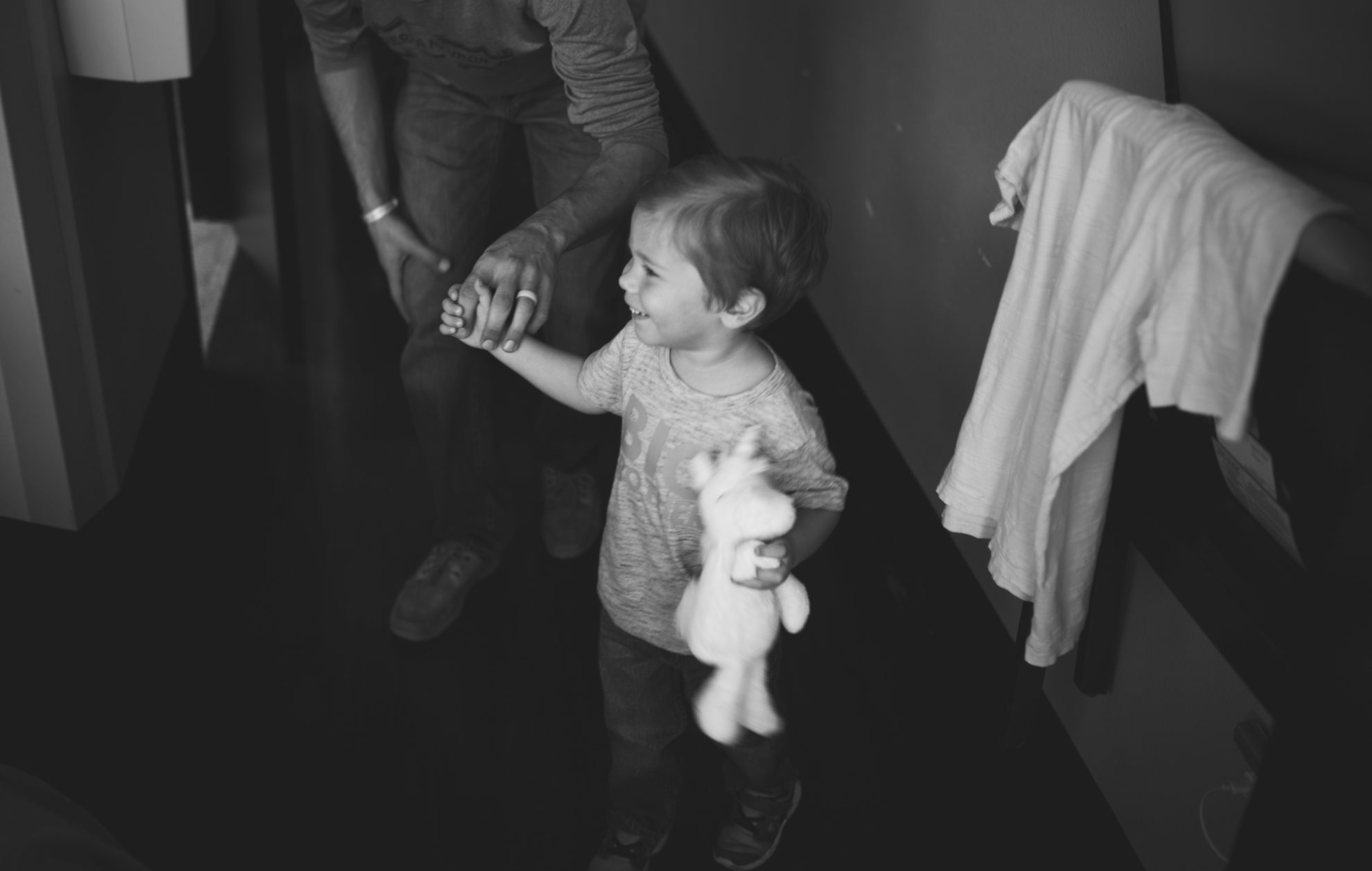 He missed me so much and was so happy to see me!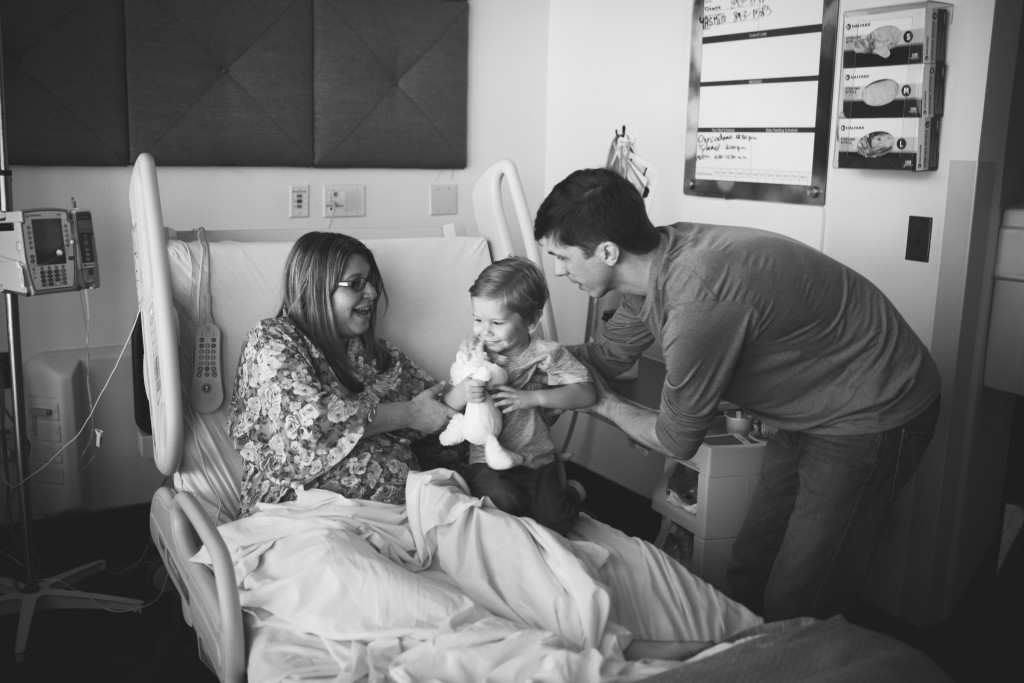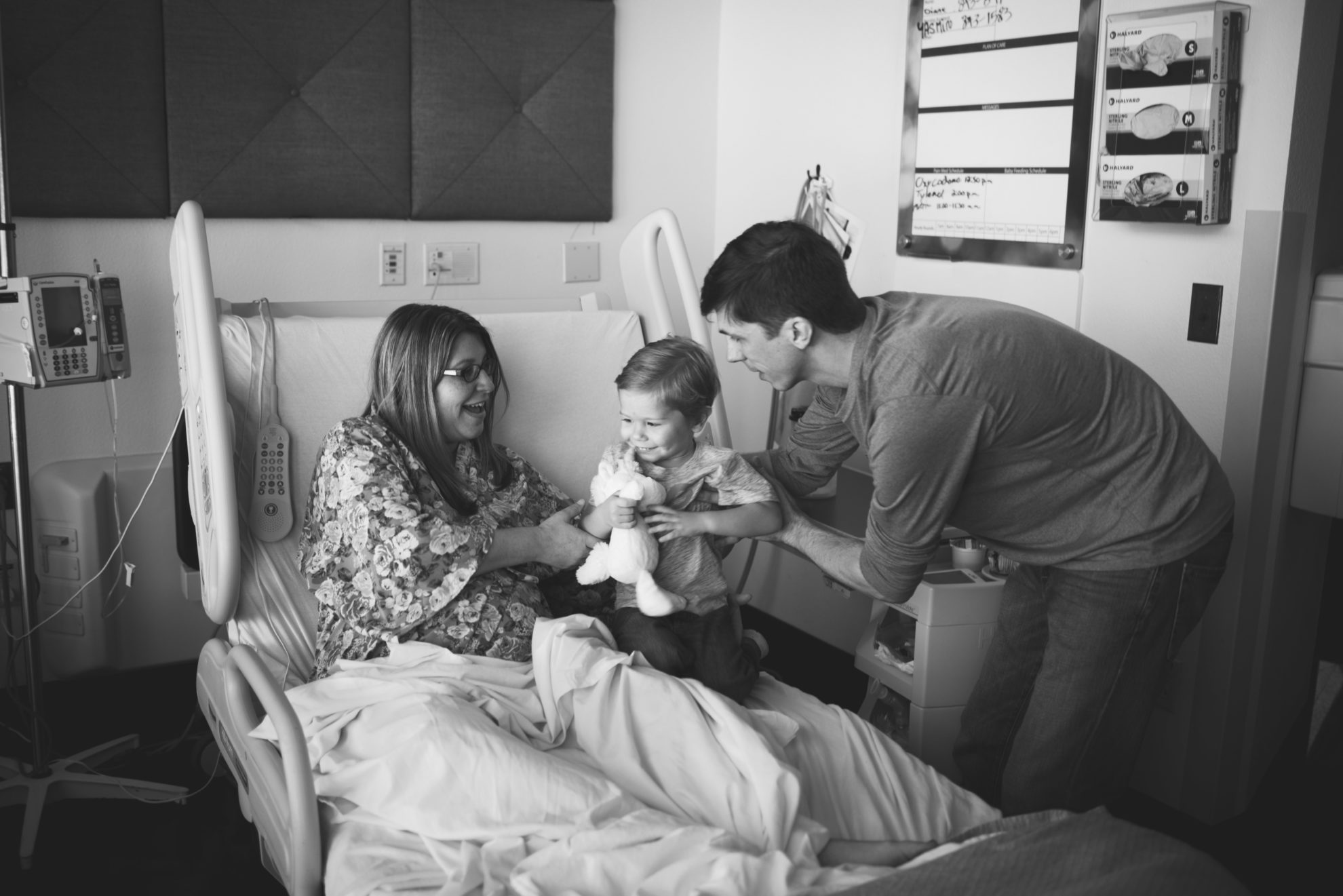 We waited until day 3 after my c-section to let Ryder meet Reagan. That way I had my IV out and was able to move around much better!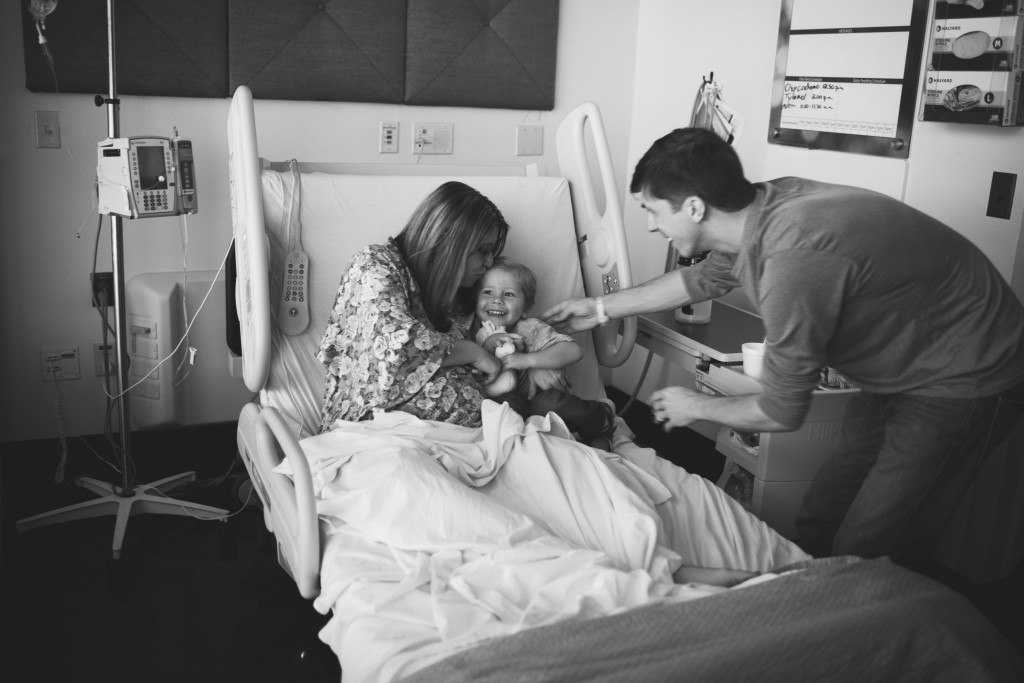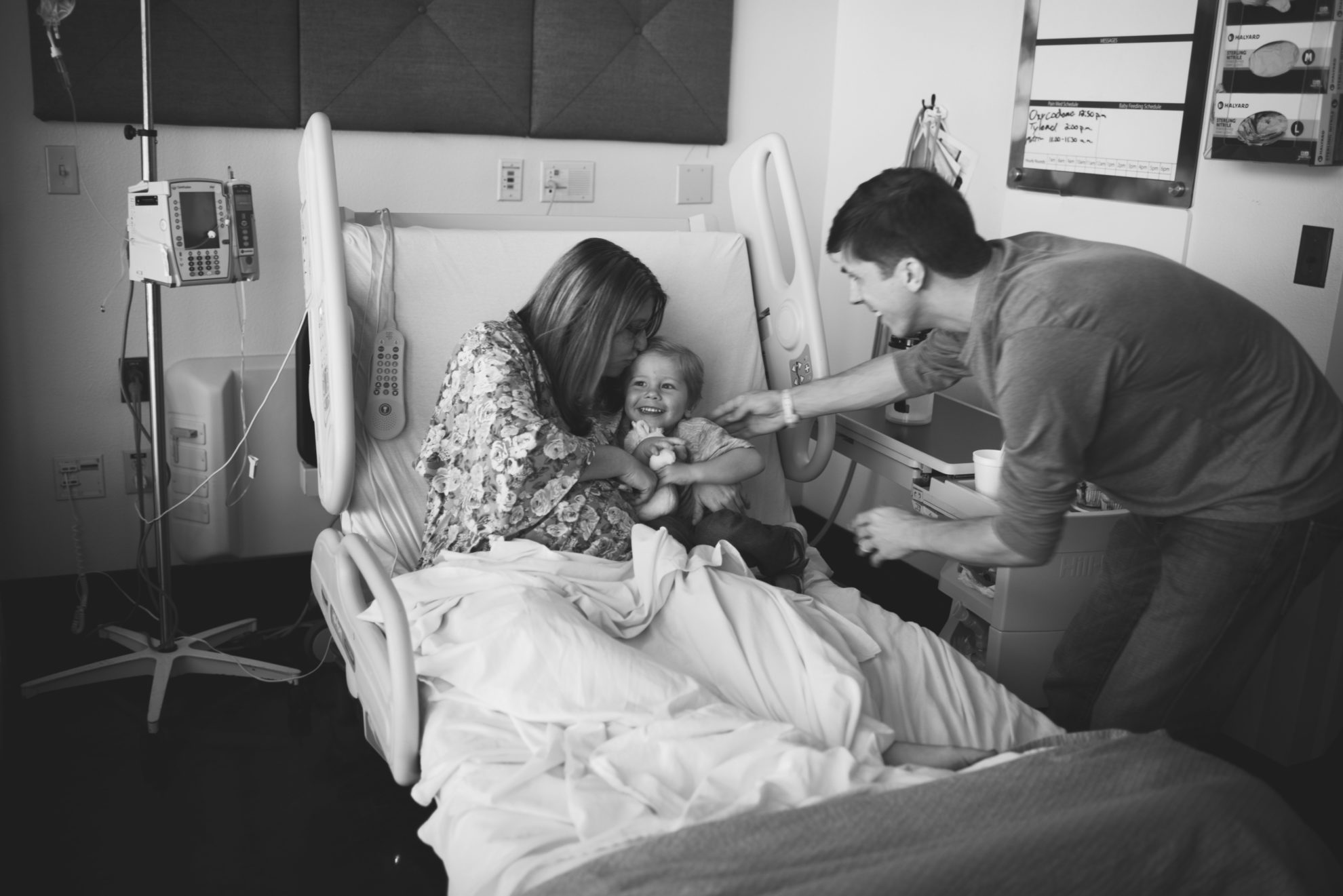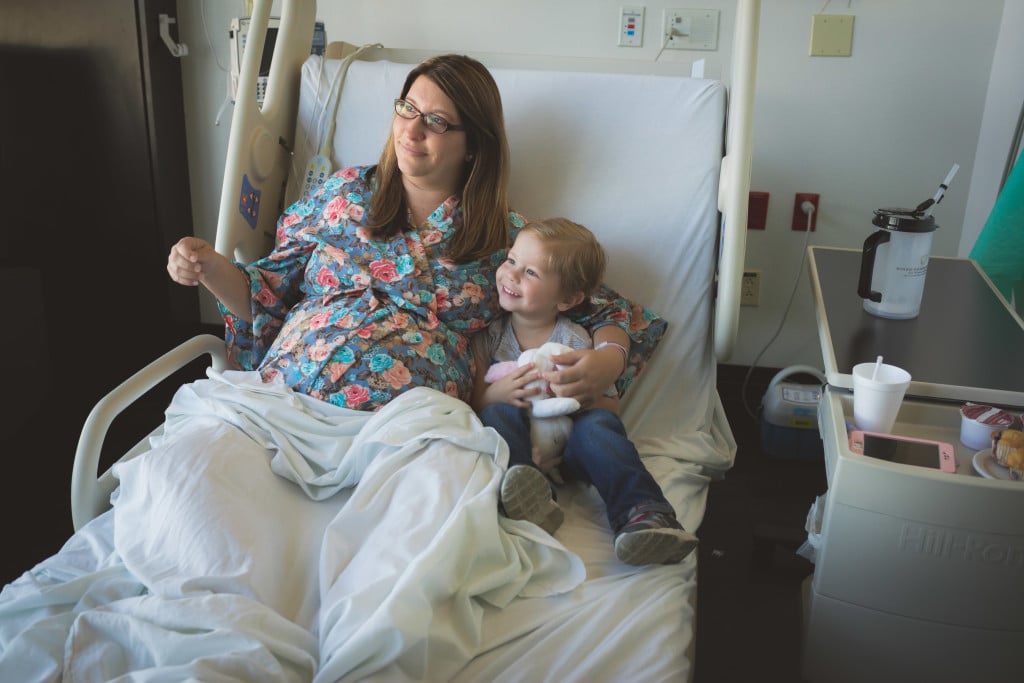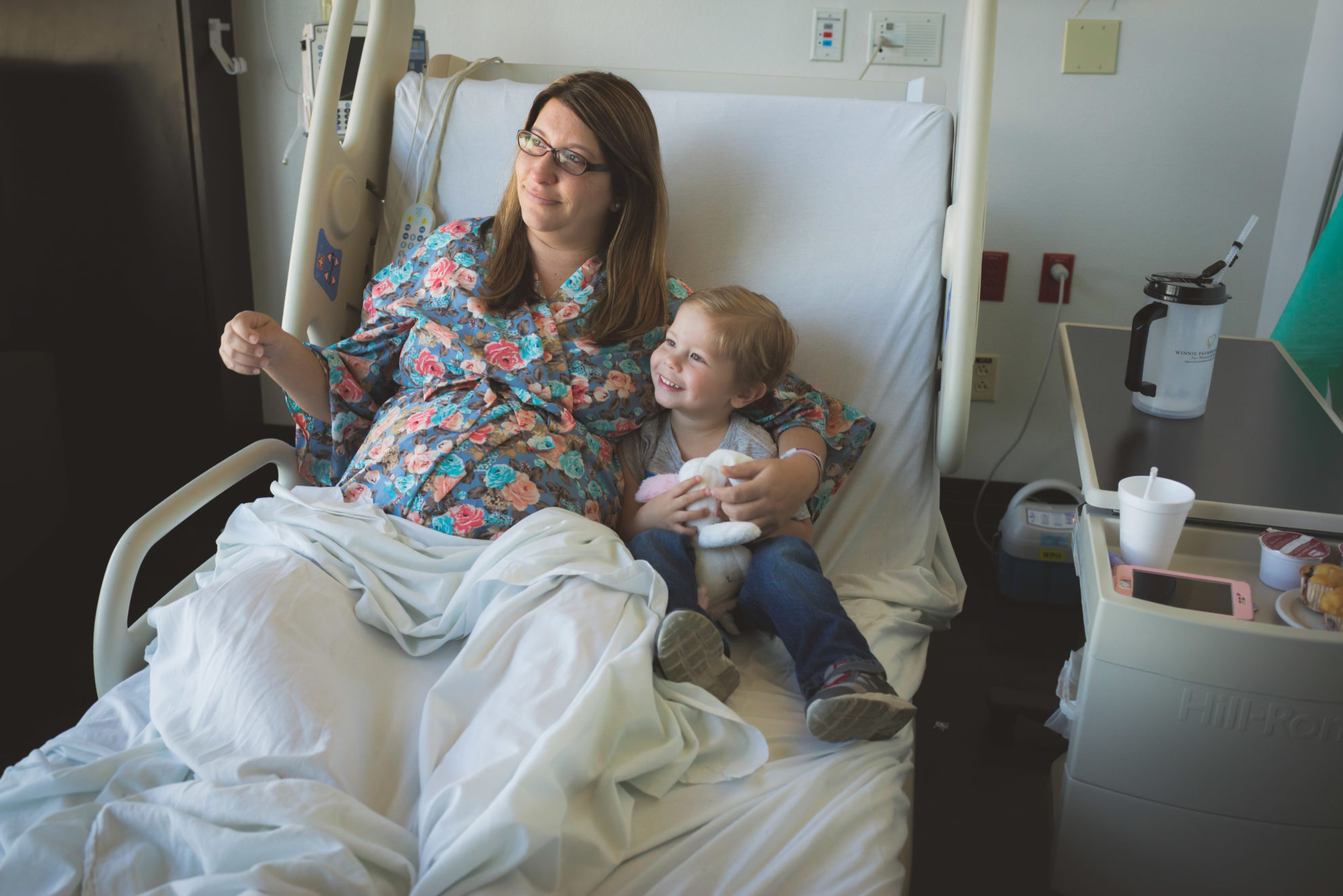 He brought Reagan a stuffed animal and was so excited to meet her!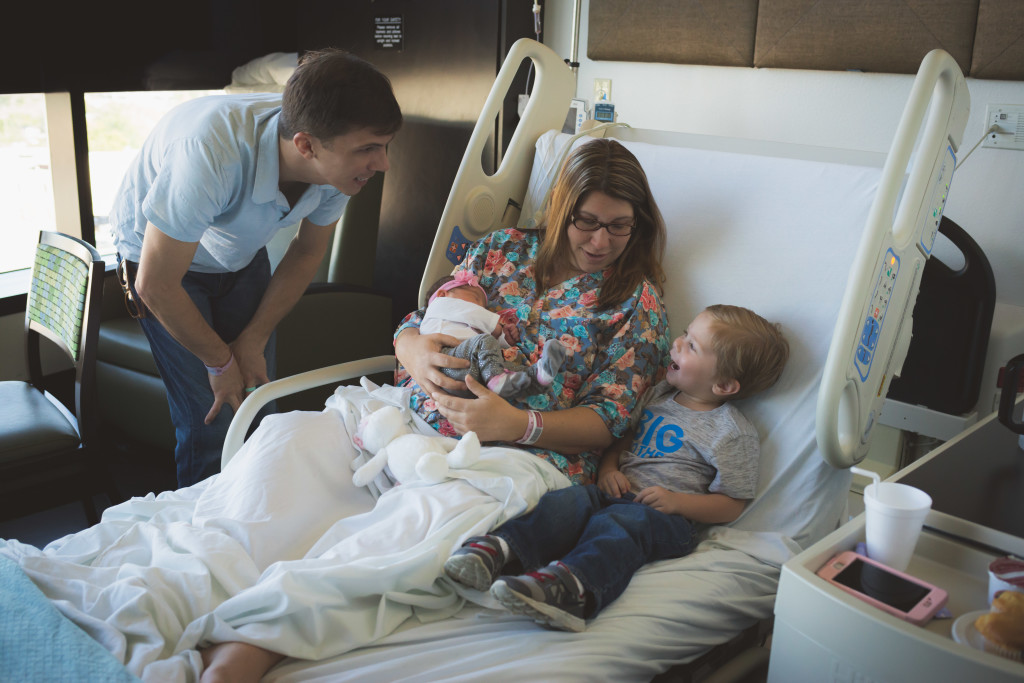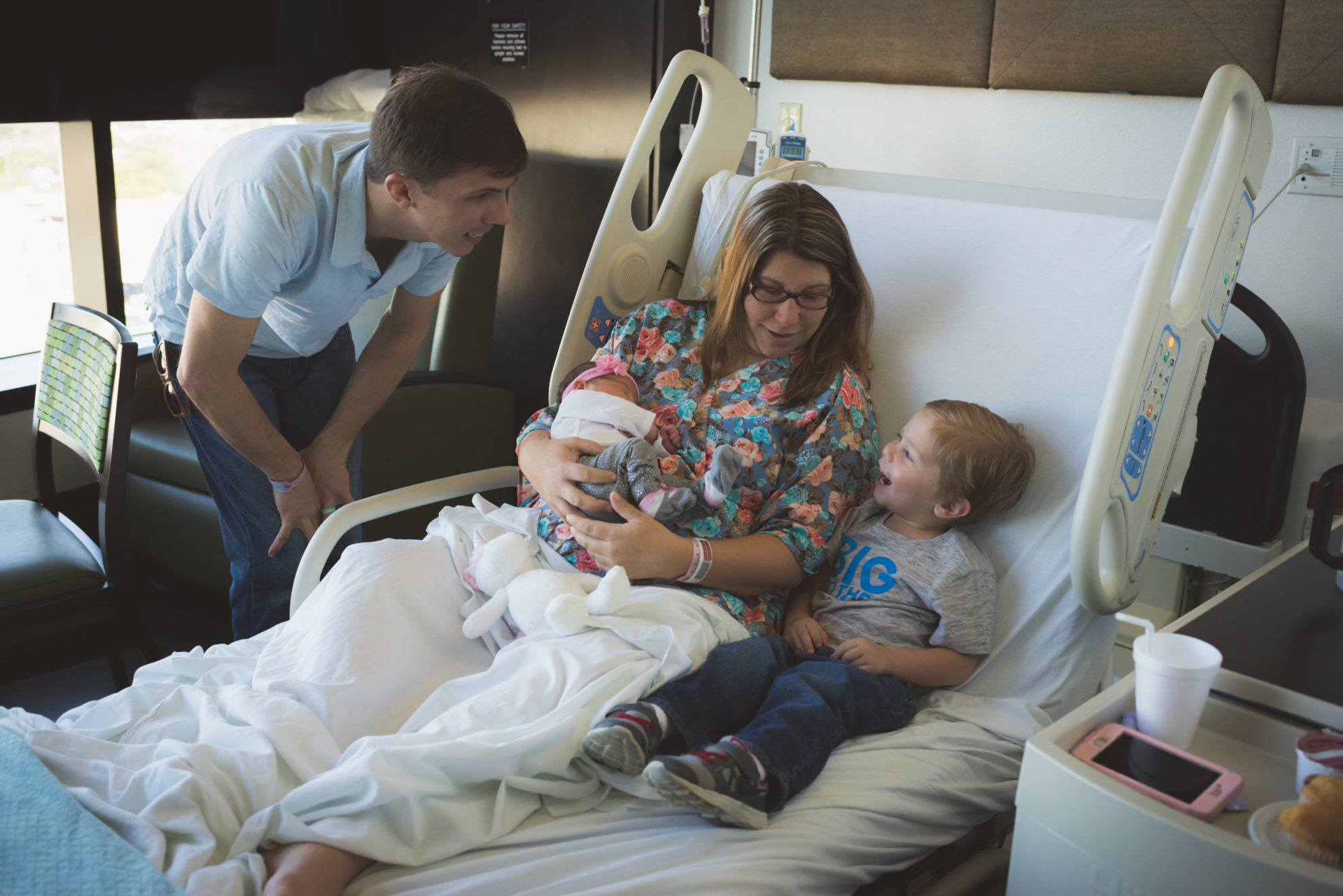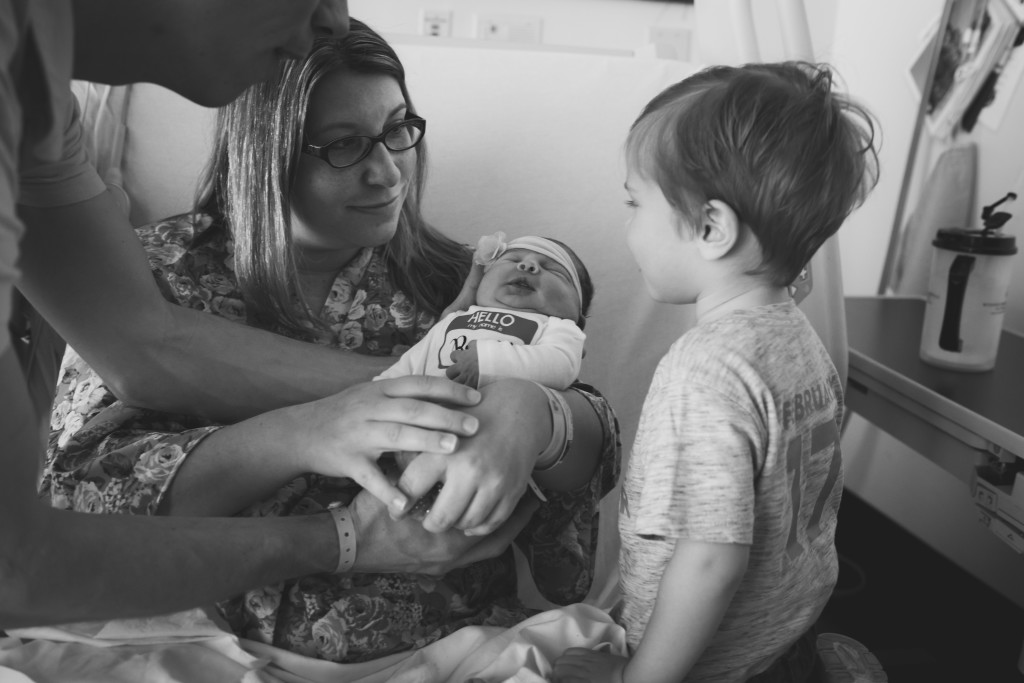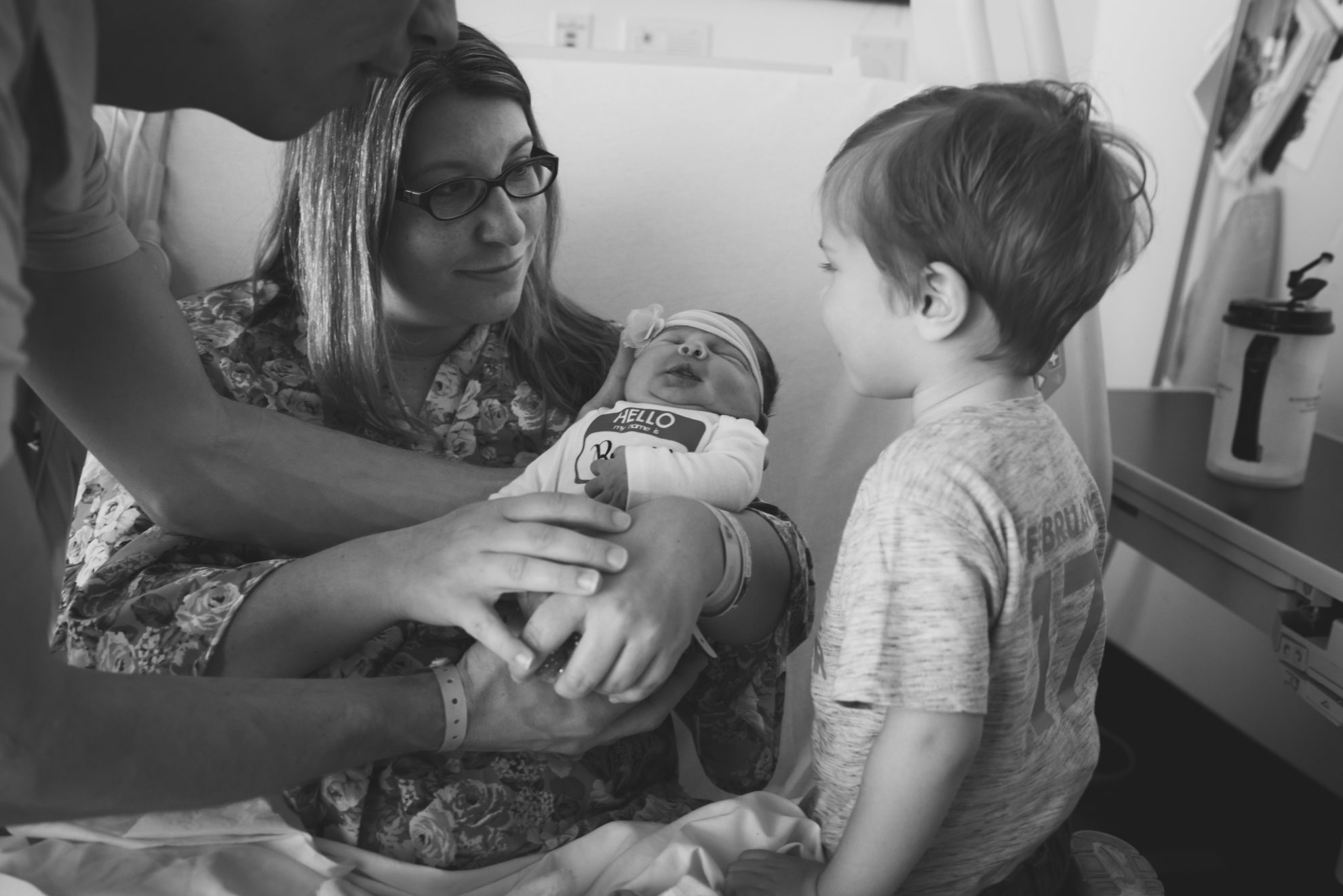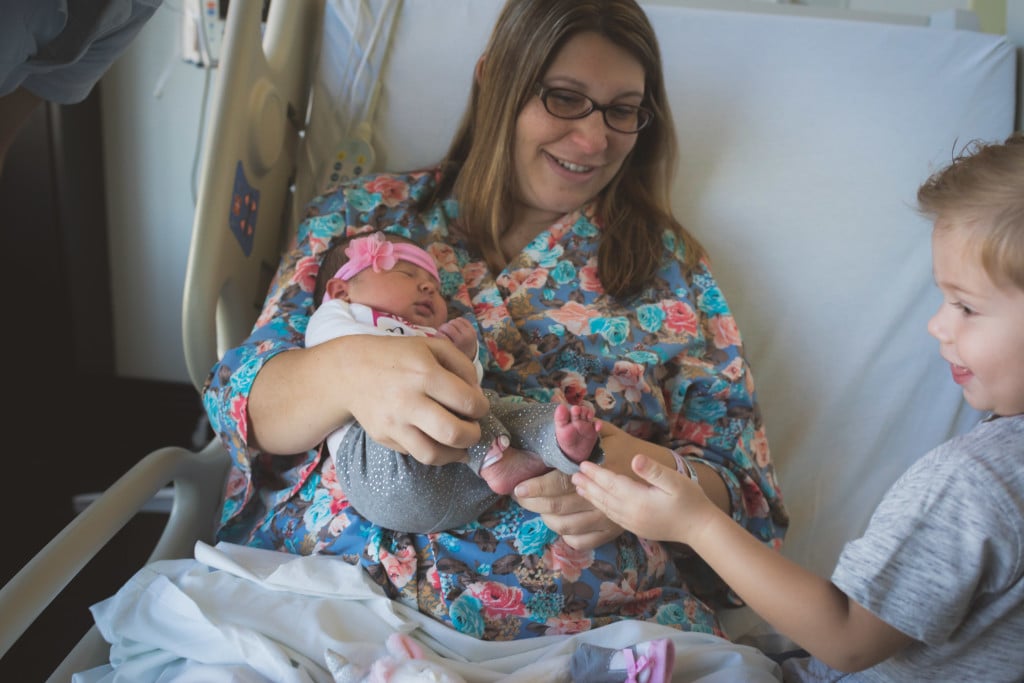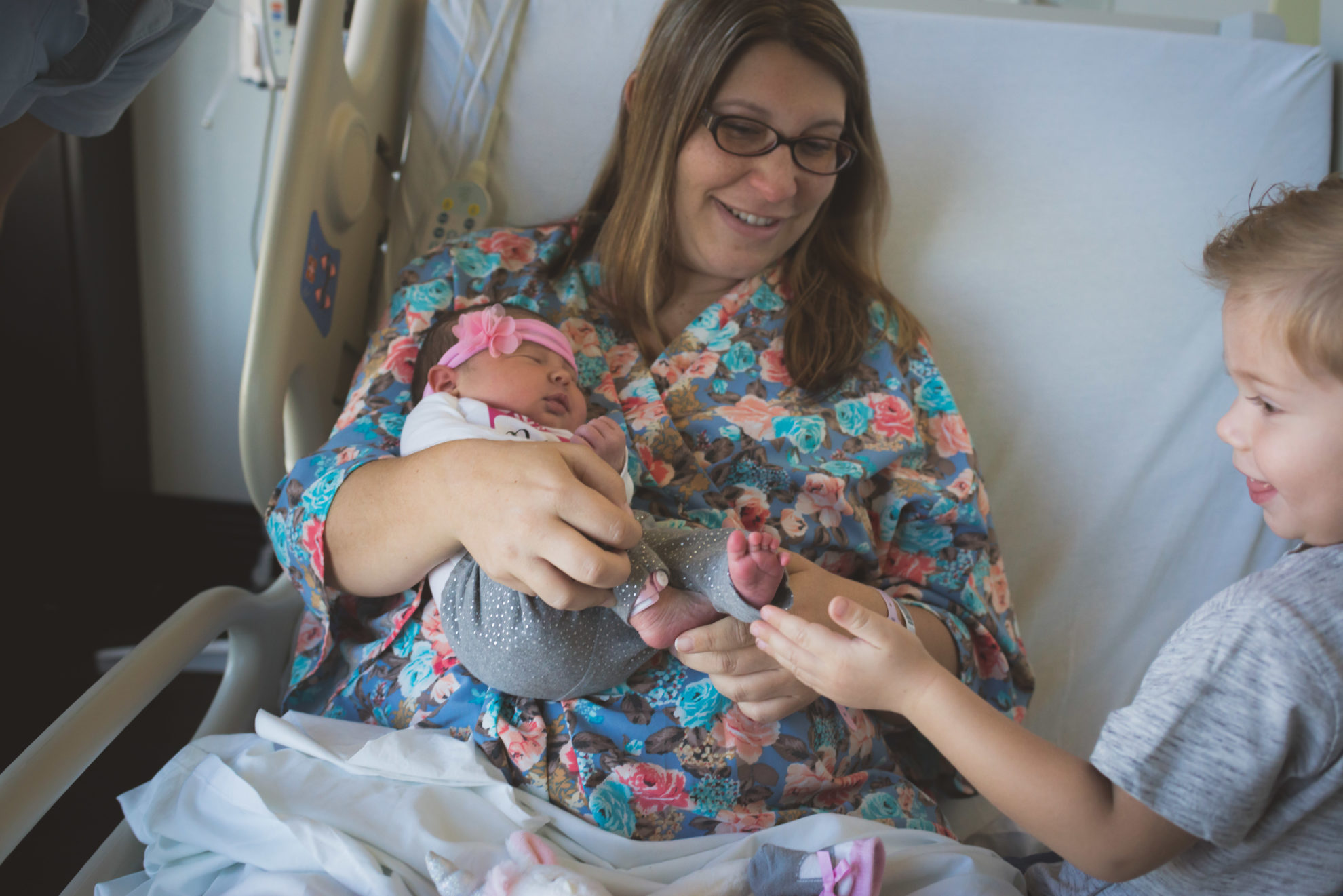 He loved touching her tiny toes and still does 4 months later!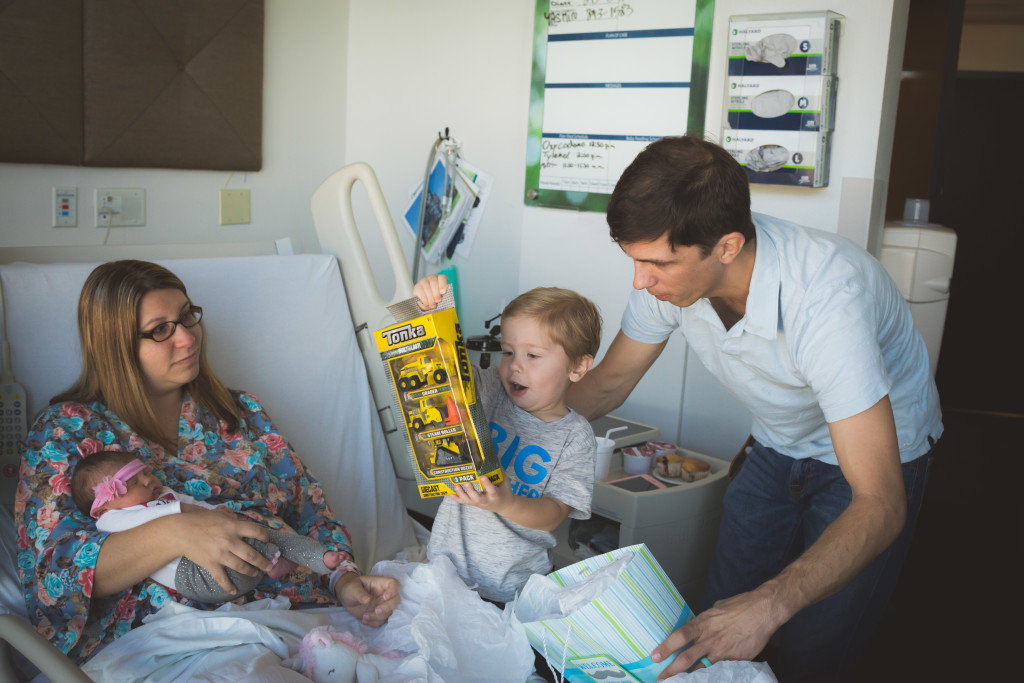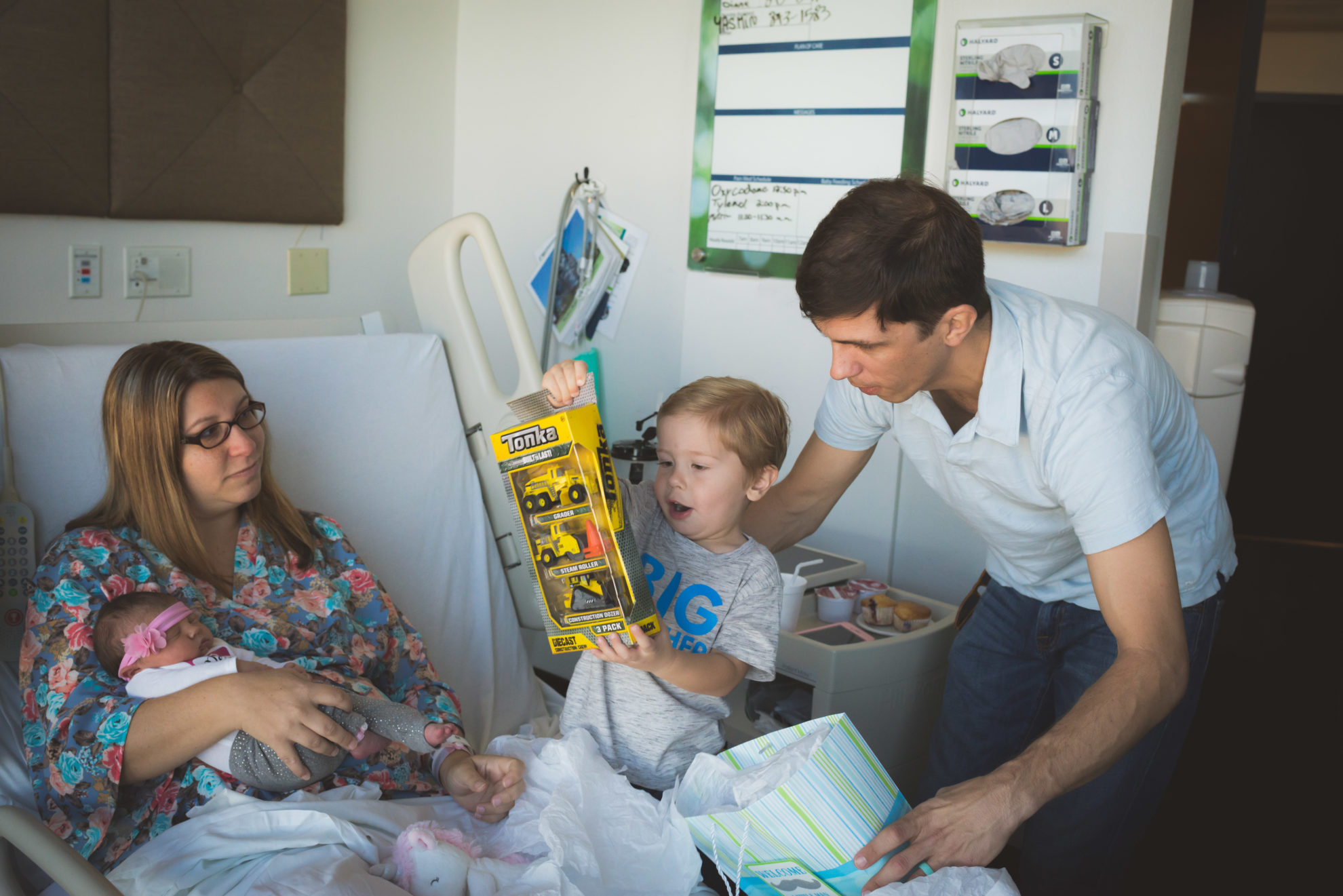 And then Reagan gave Ryder a big brother gift! After that point he was bouncing off the walls!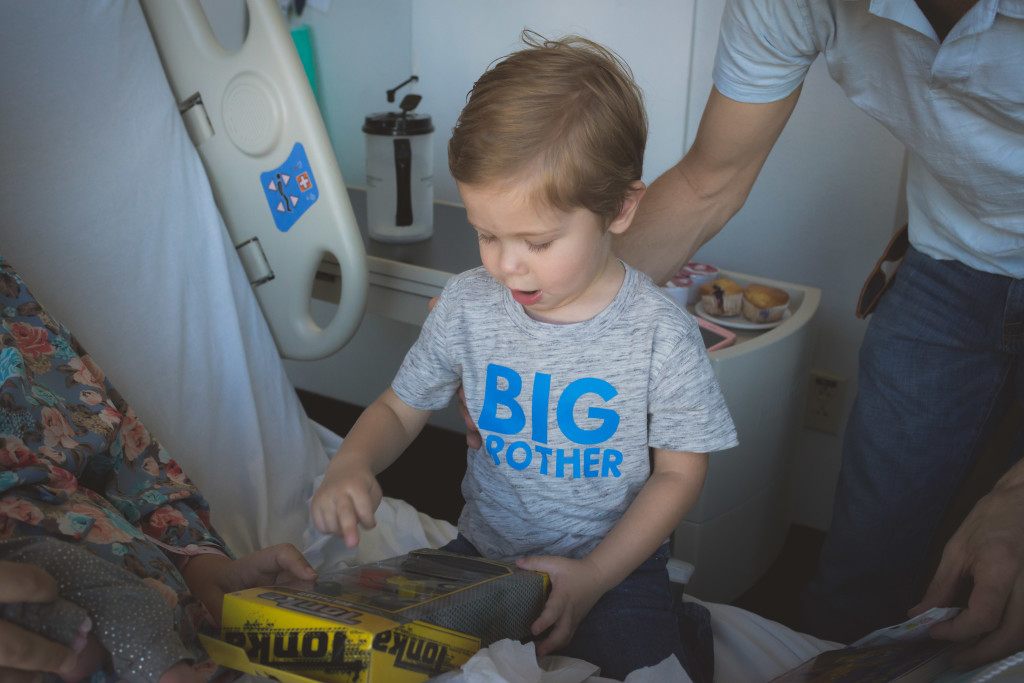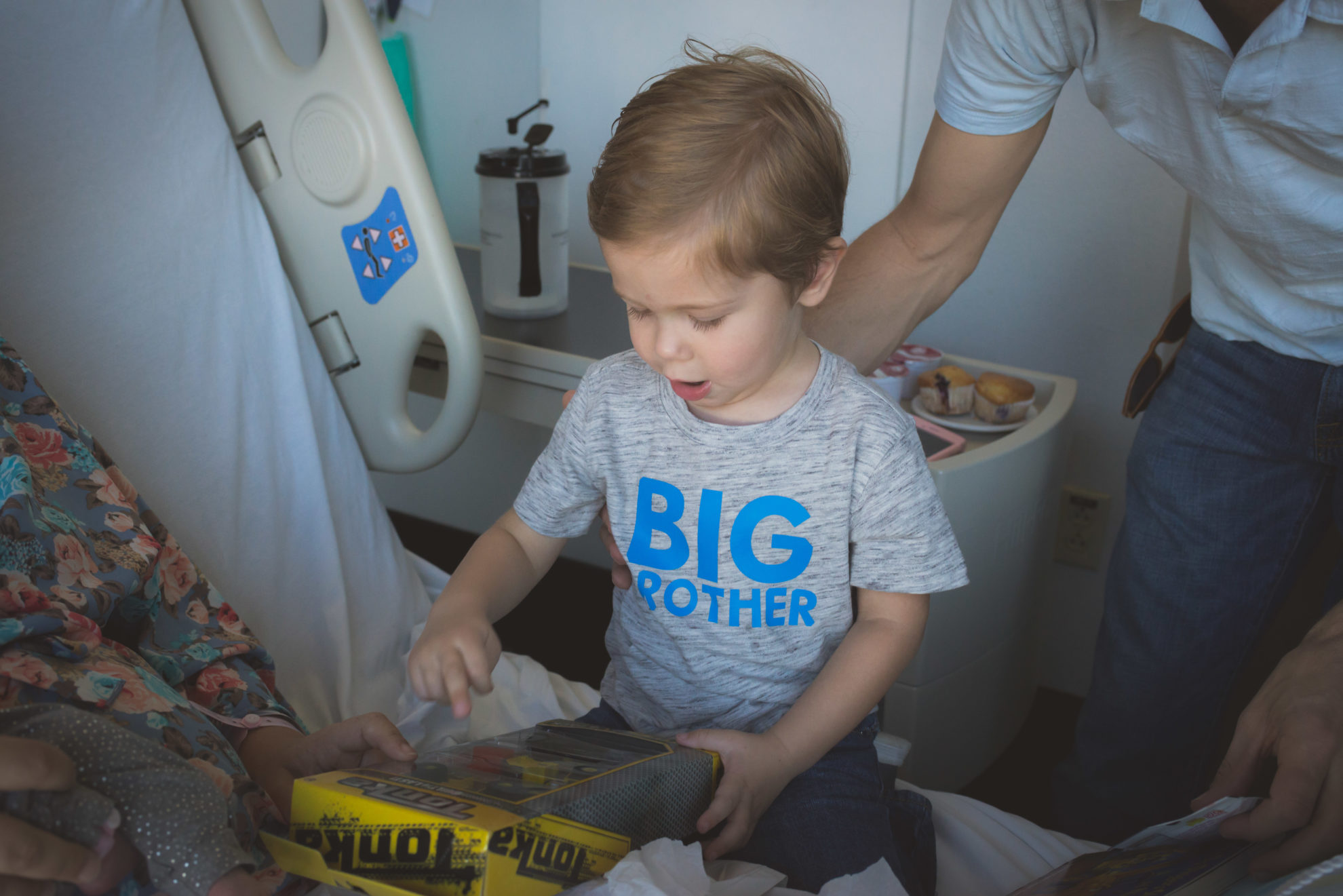 He told us all about the new trucks he got! I also made him that shirt!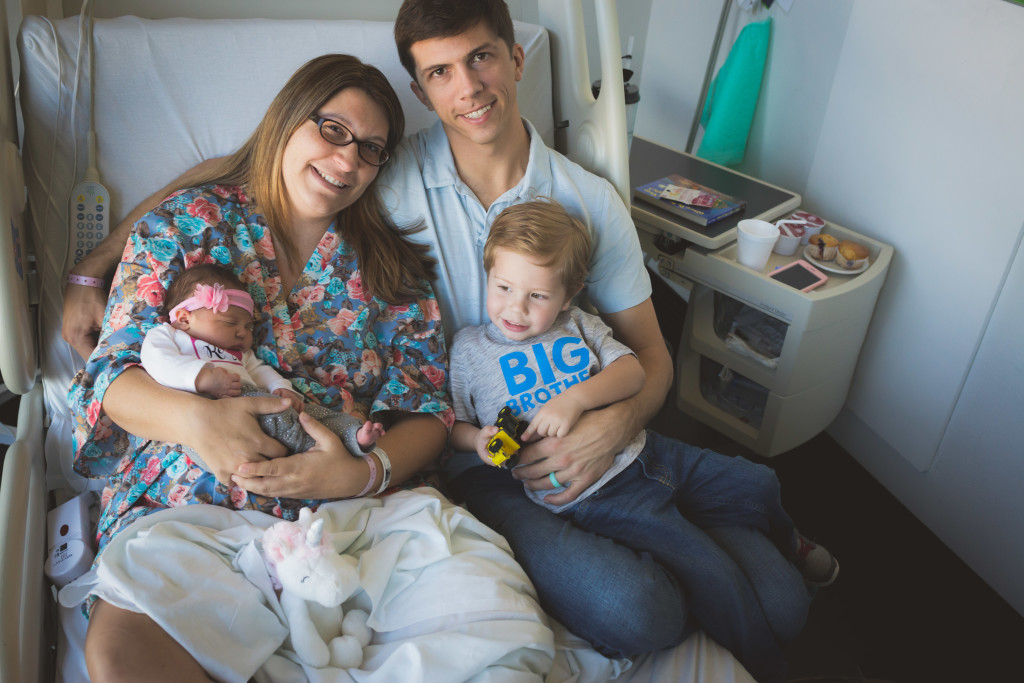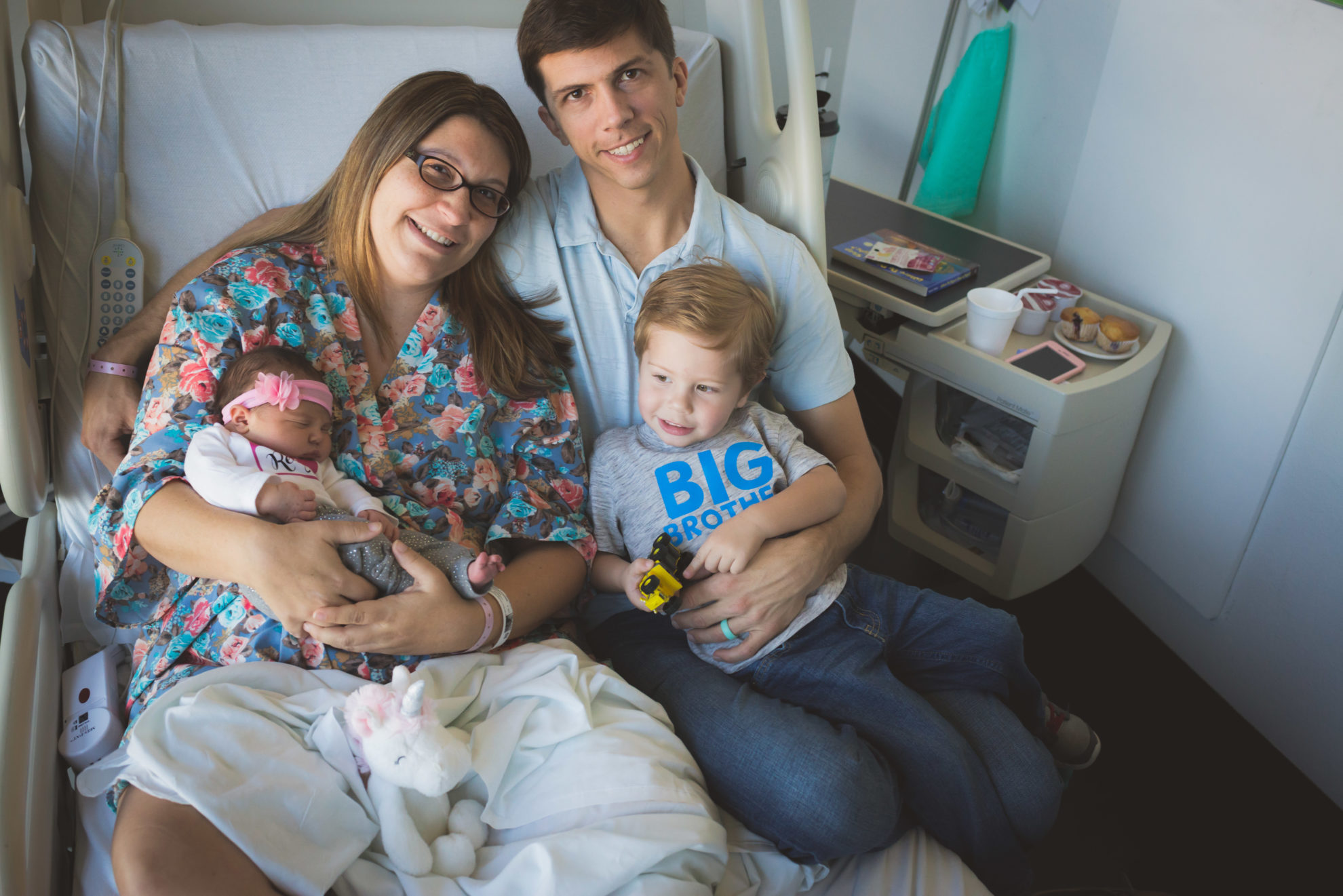 The best photo we could get as a family of four!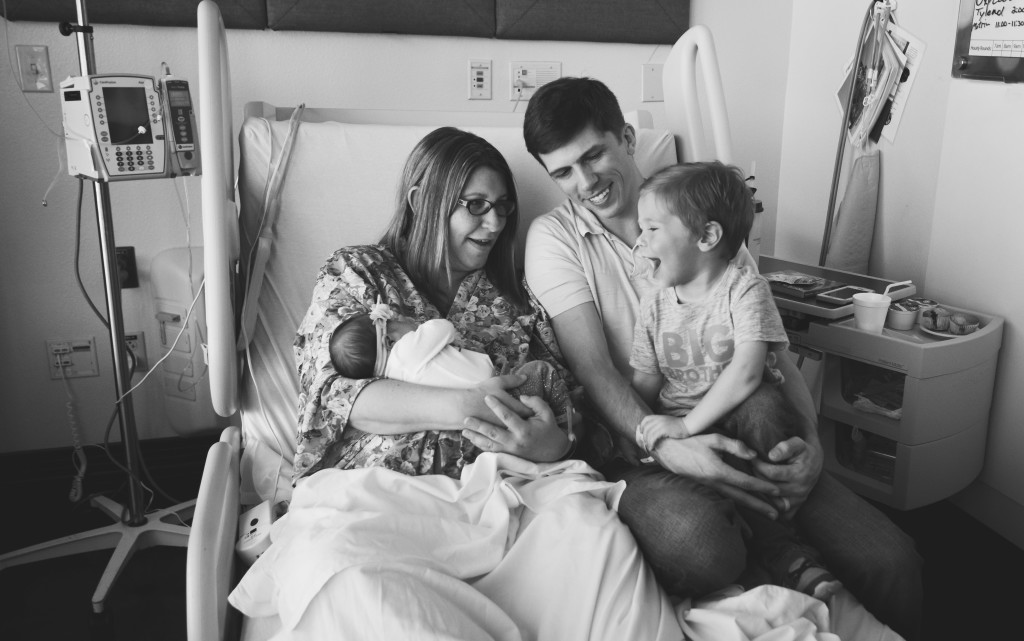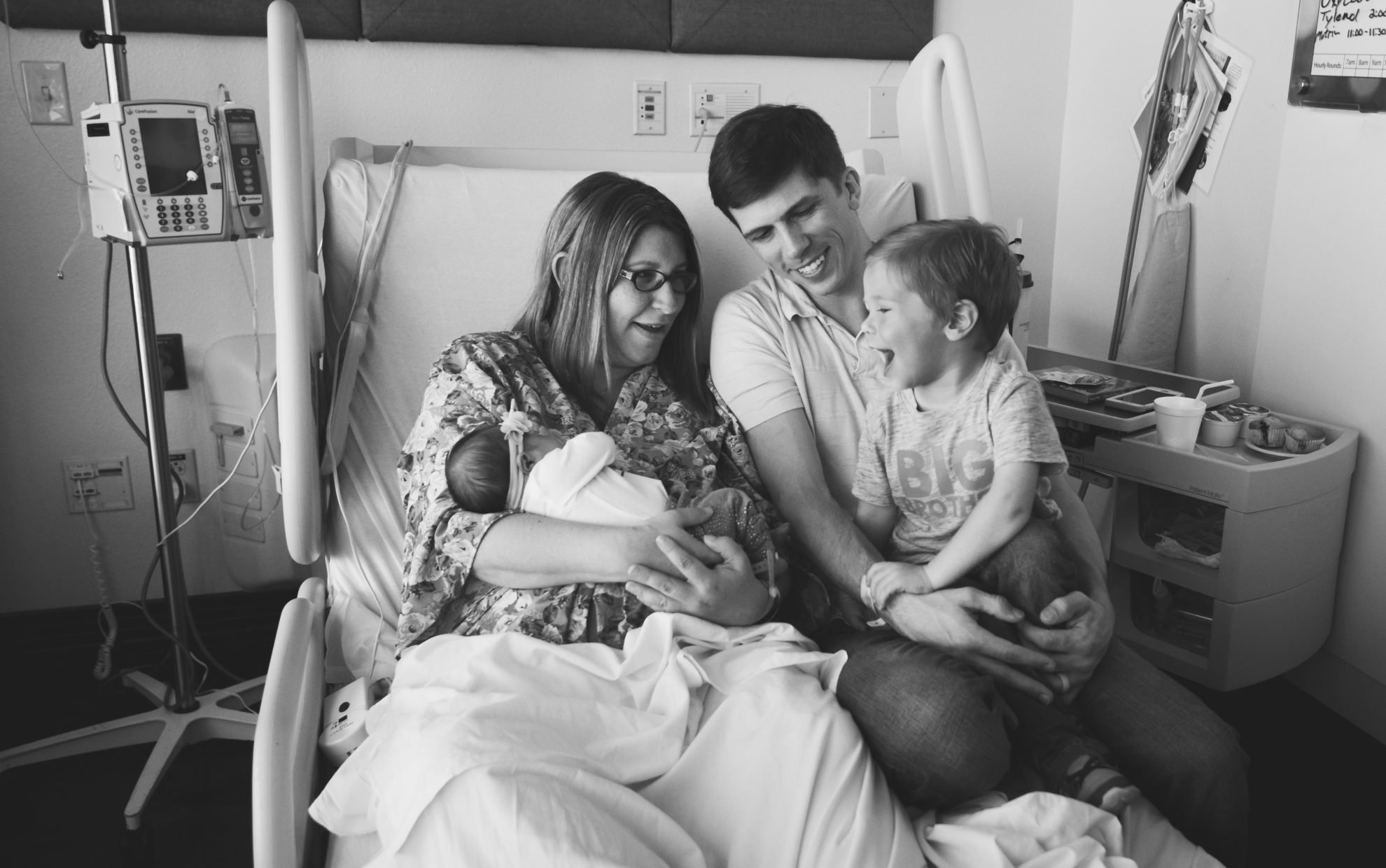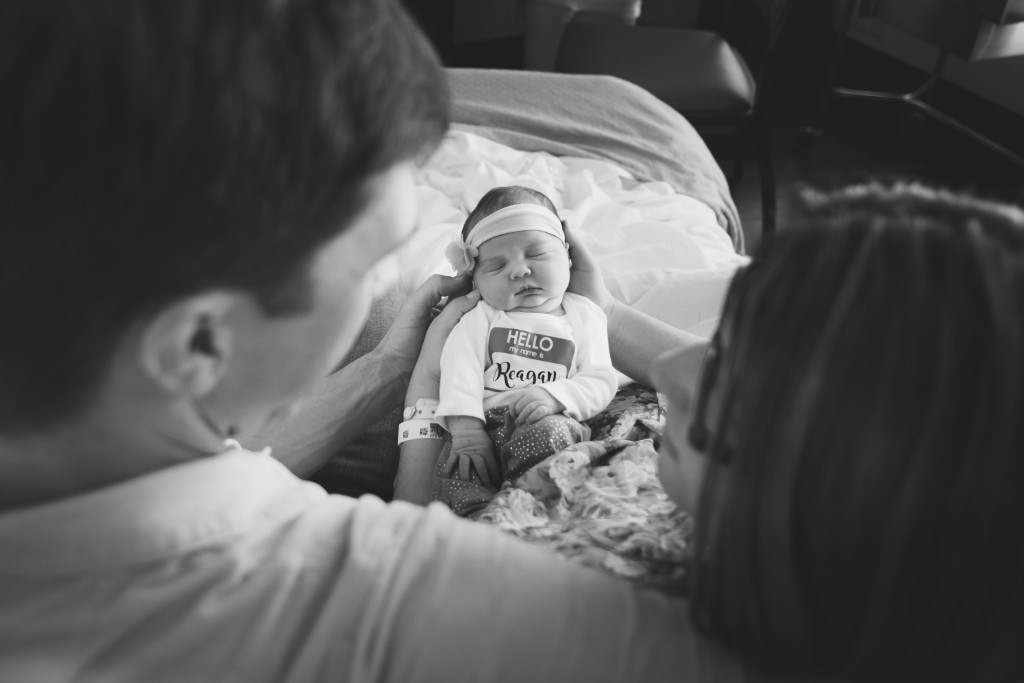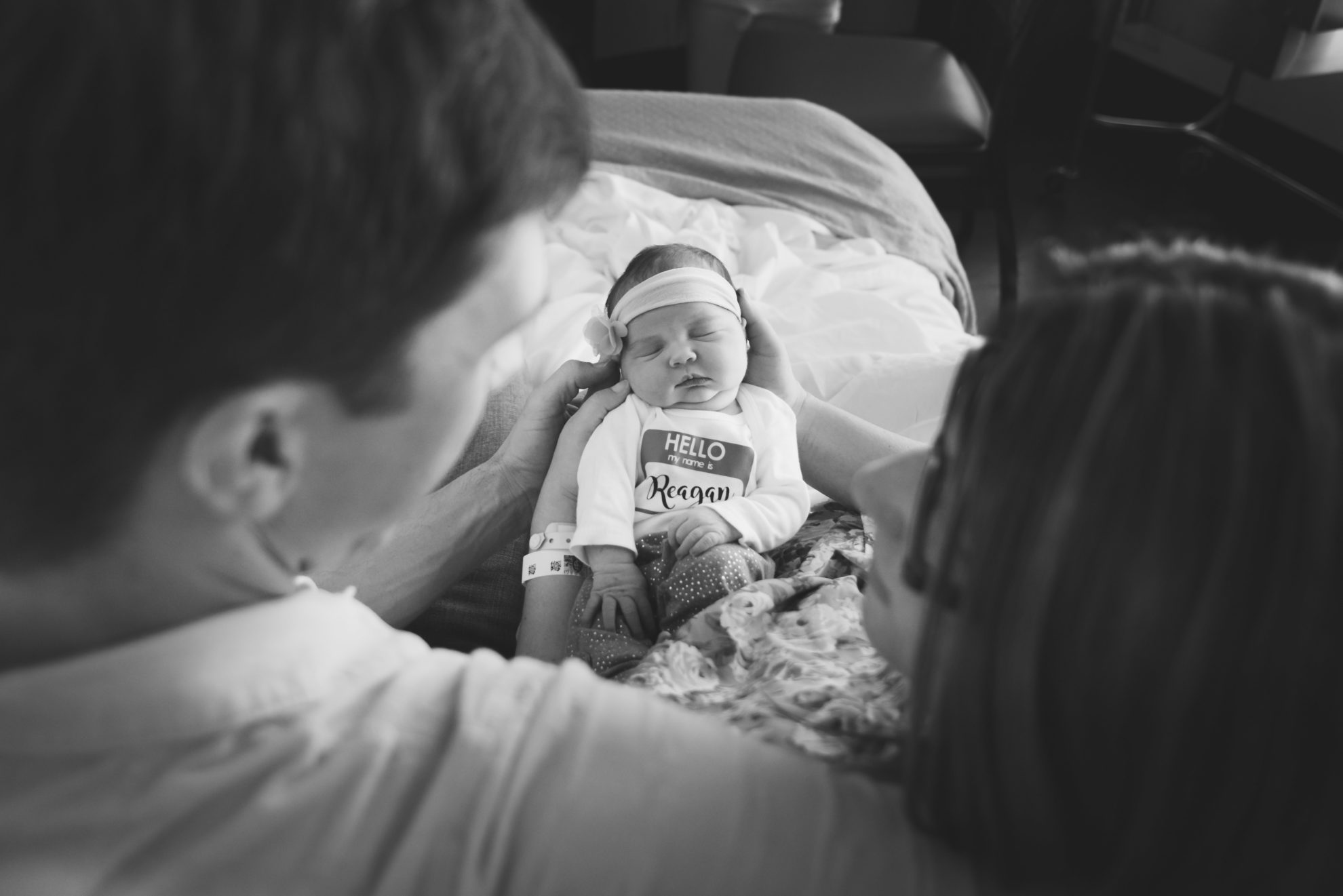 We did the same photo with Ryder during his Fresh 48 photo shoot and had to replicate it!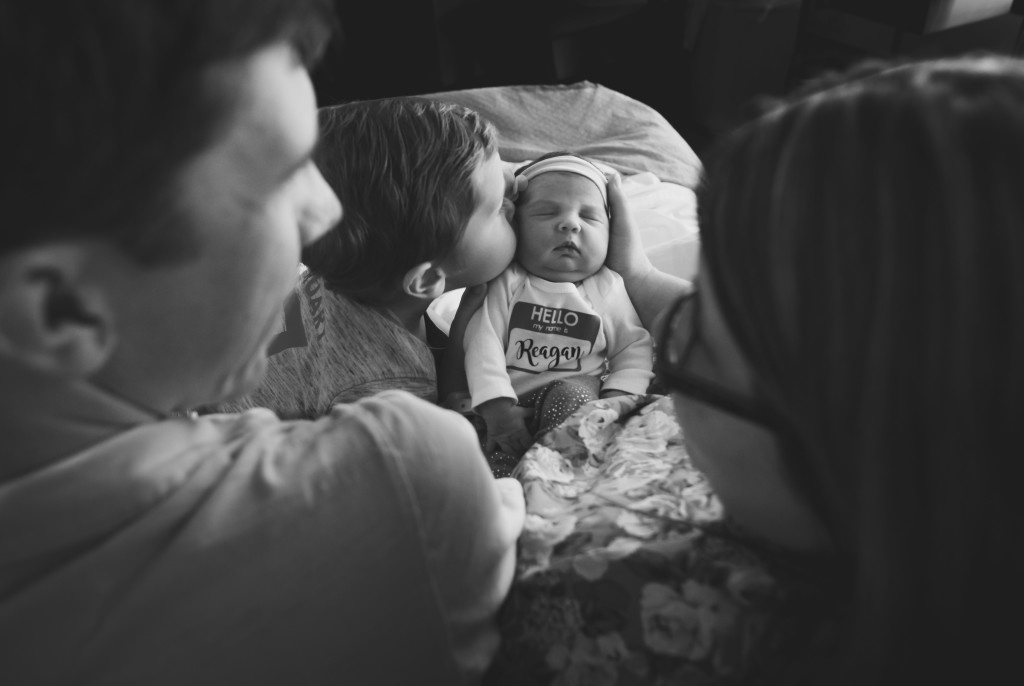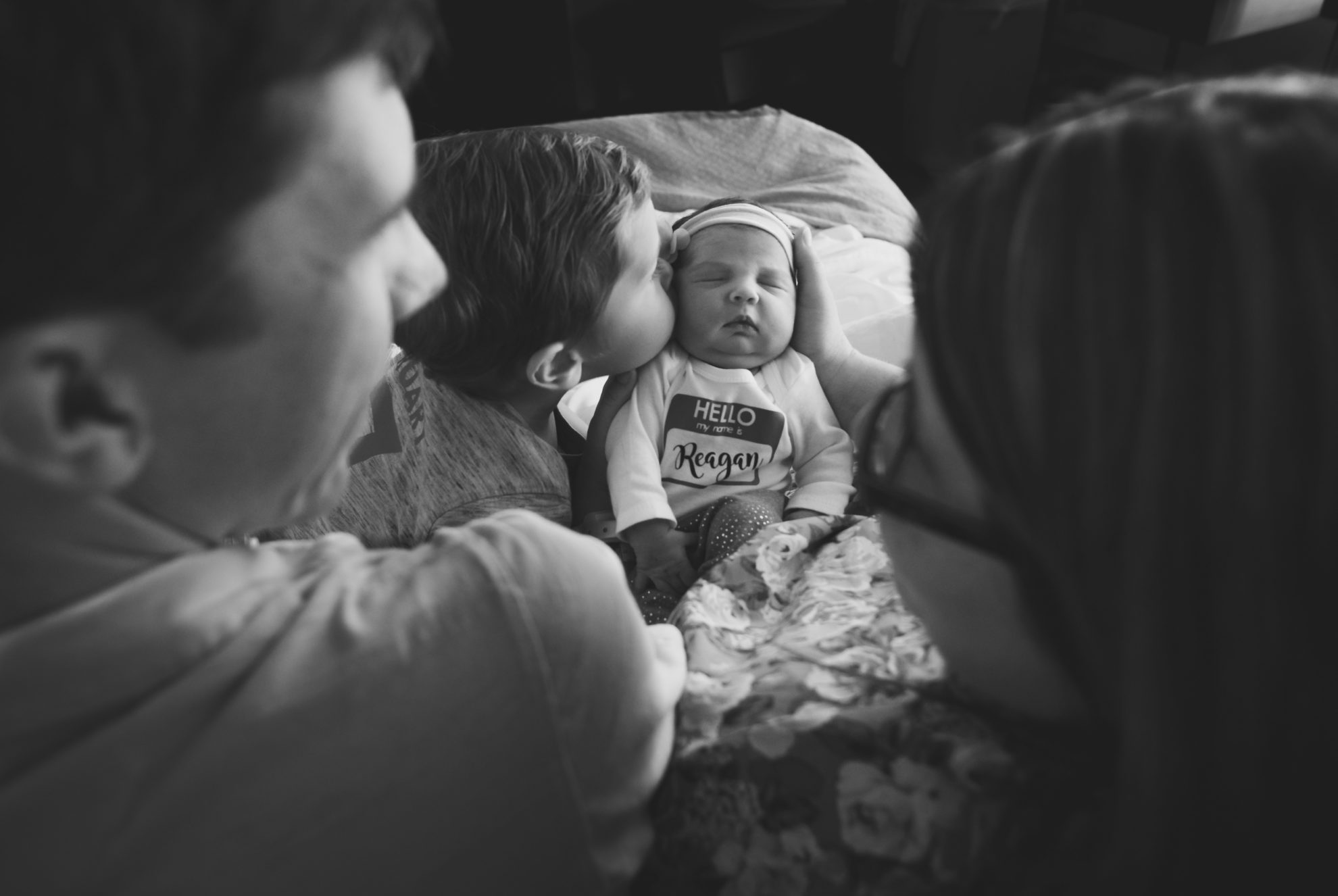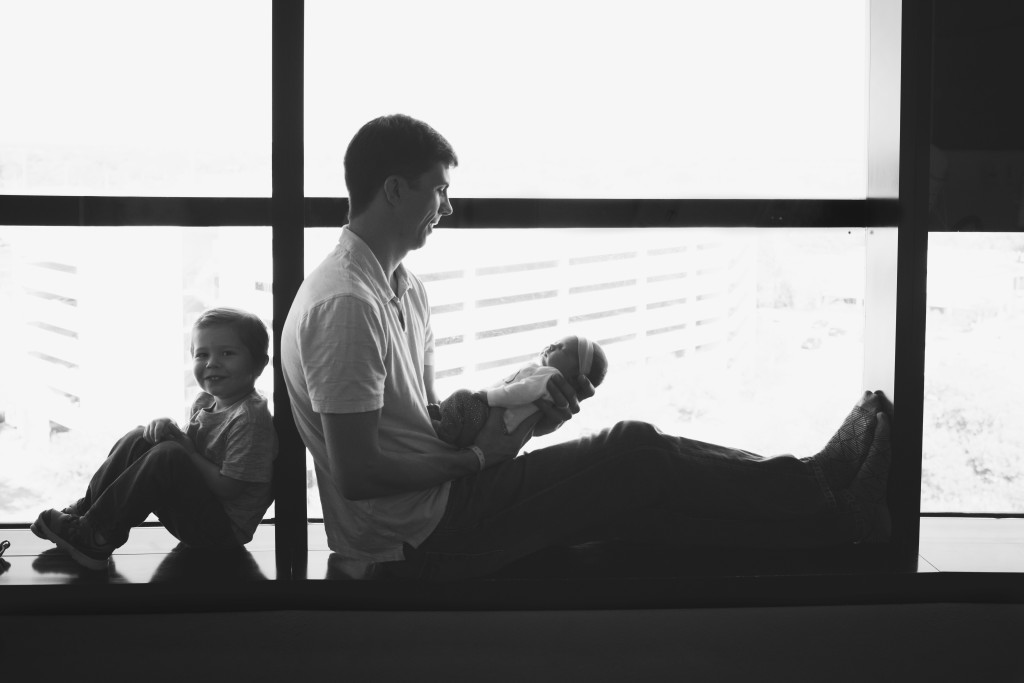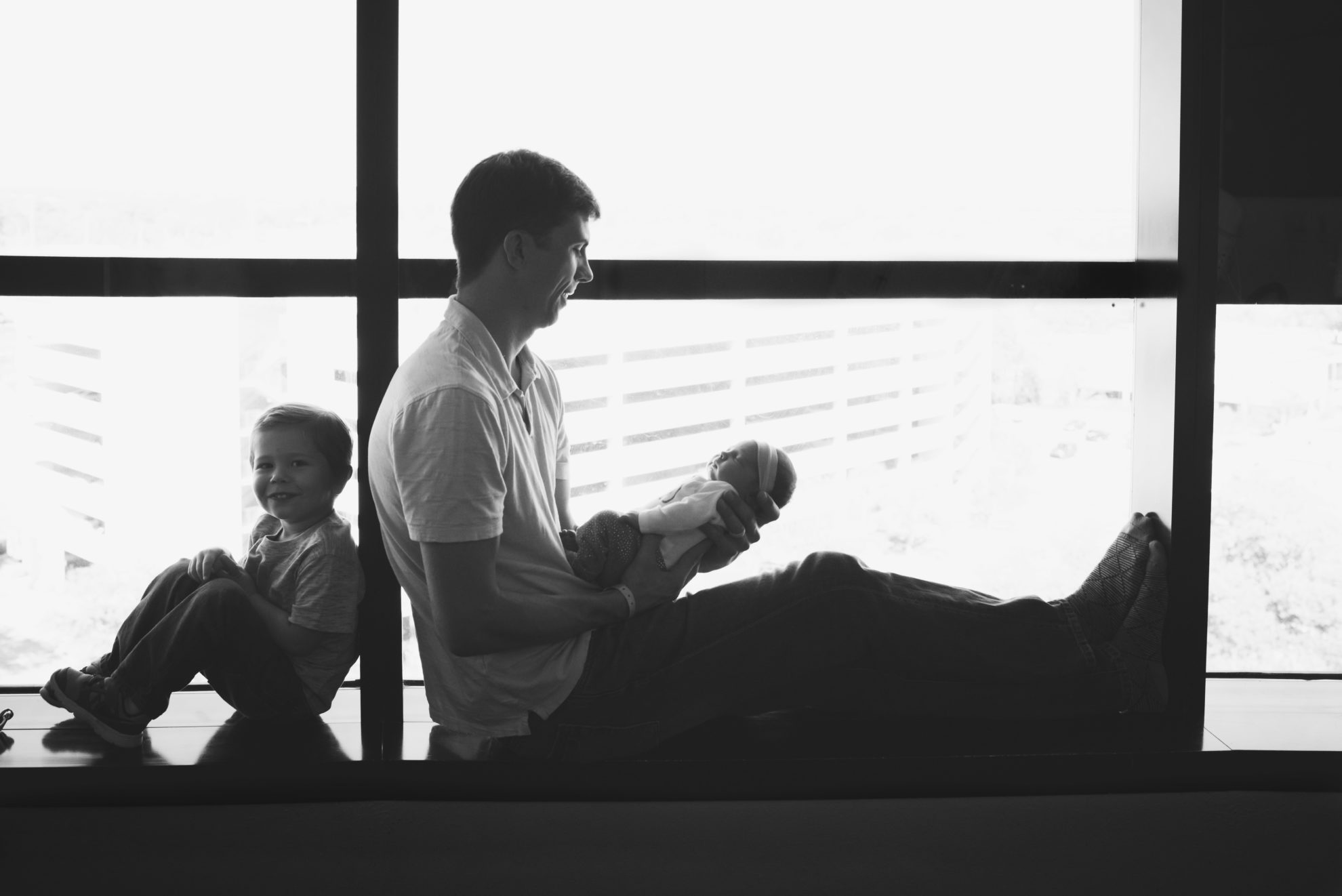 This set of photos are my favorite and they were totally unplanned and actually natural without any posing on Ryder's part!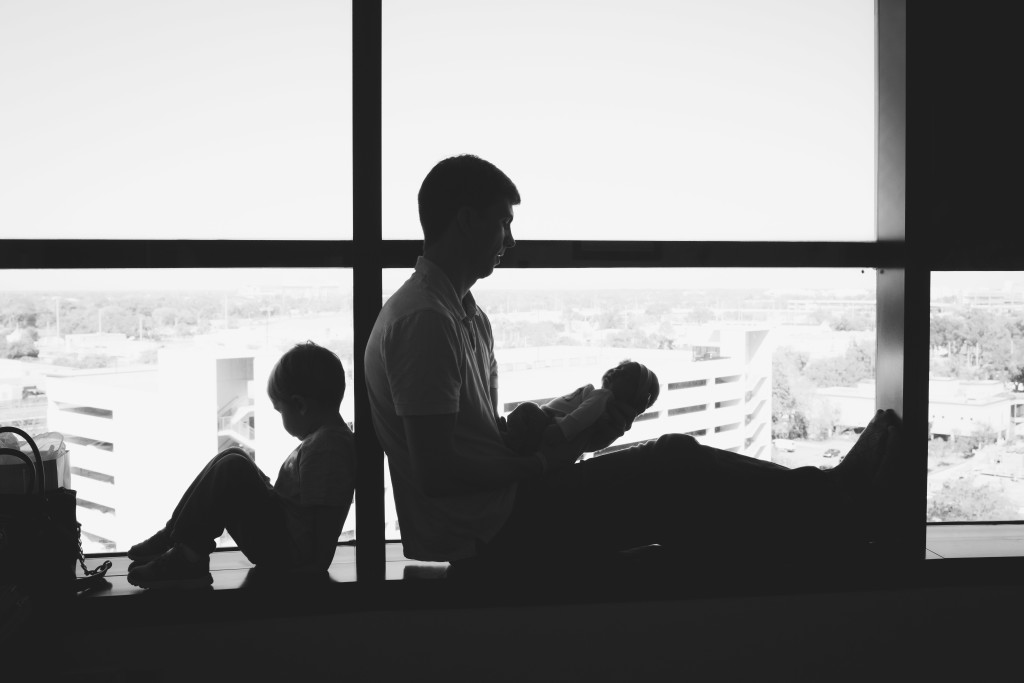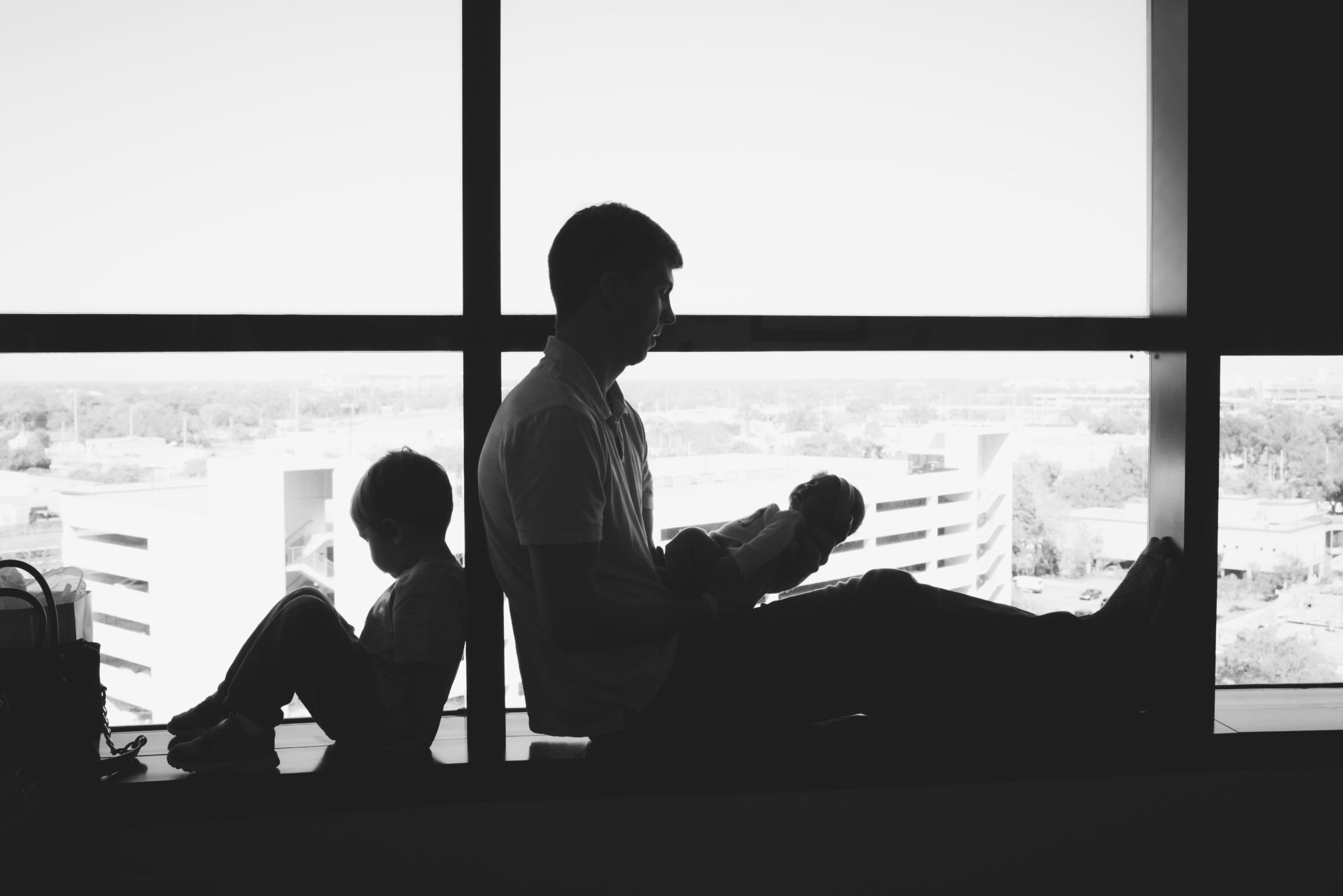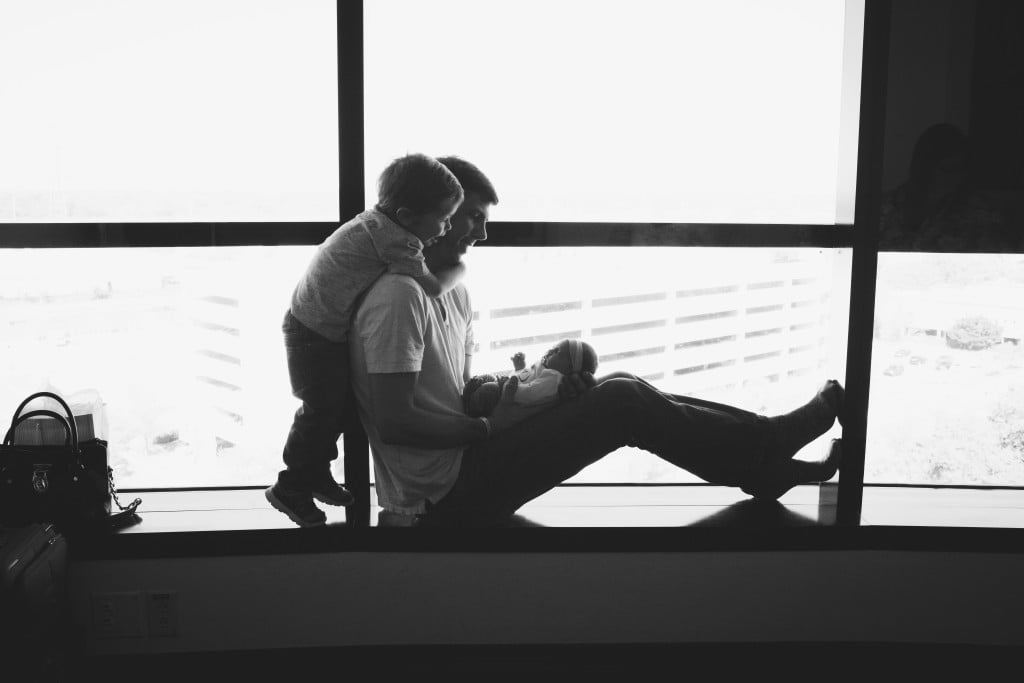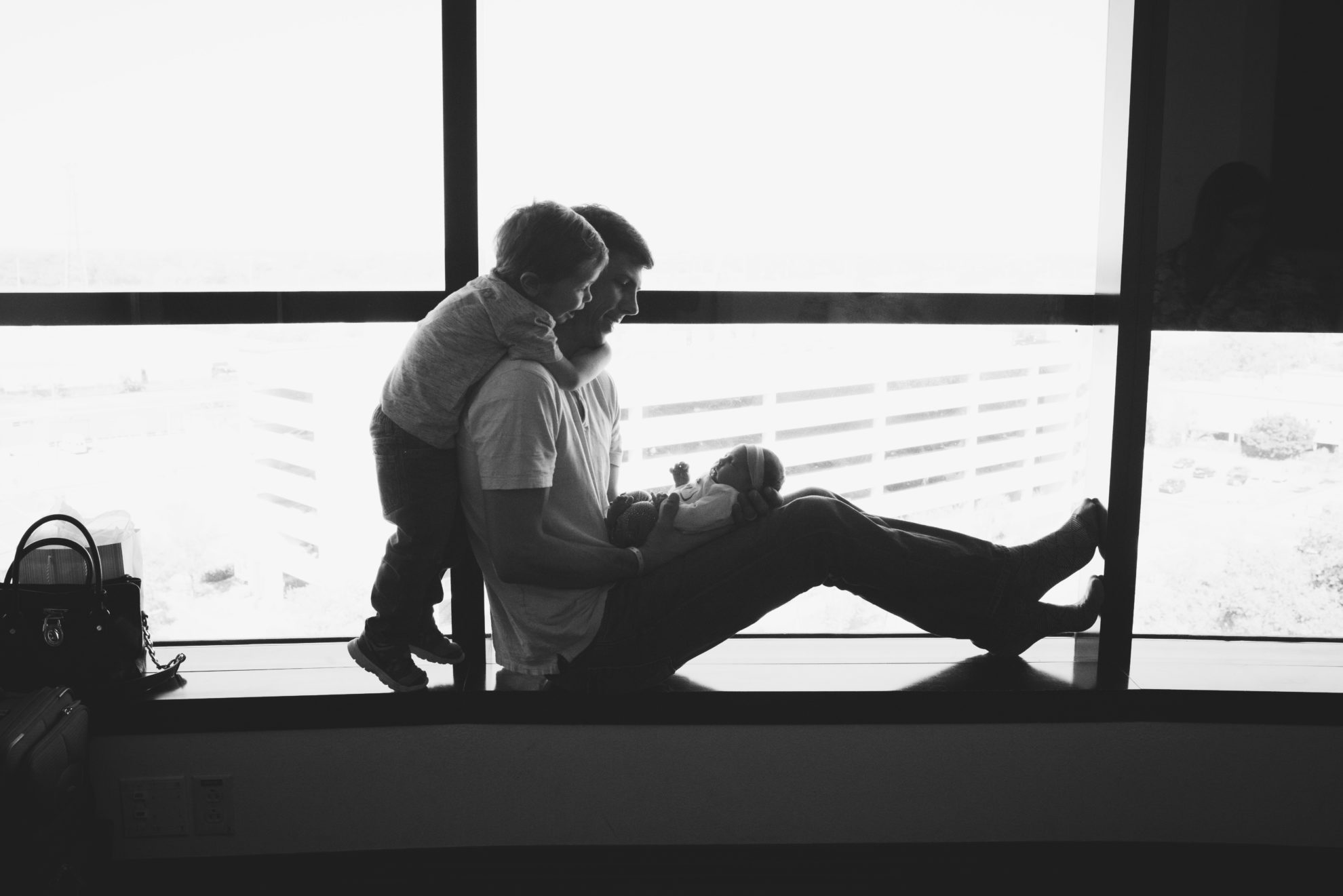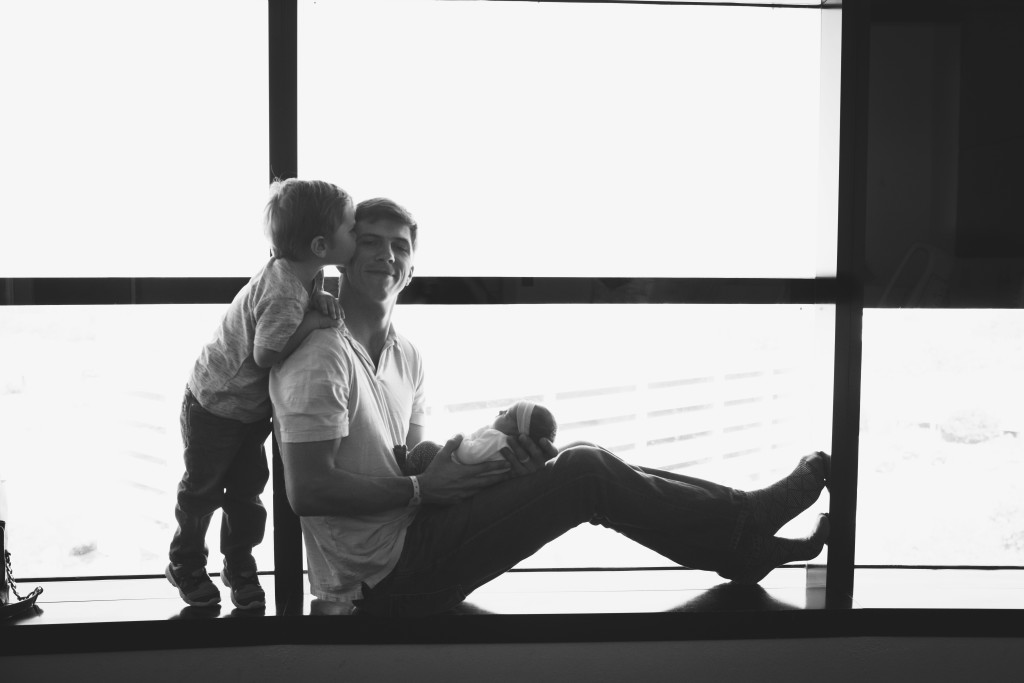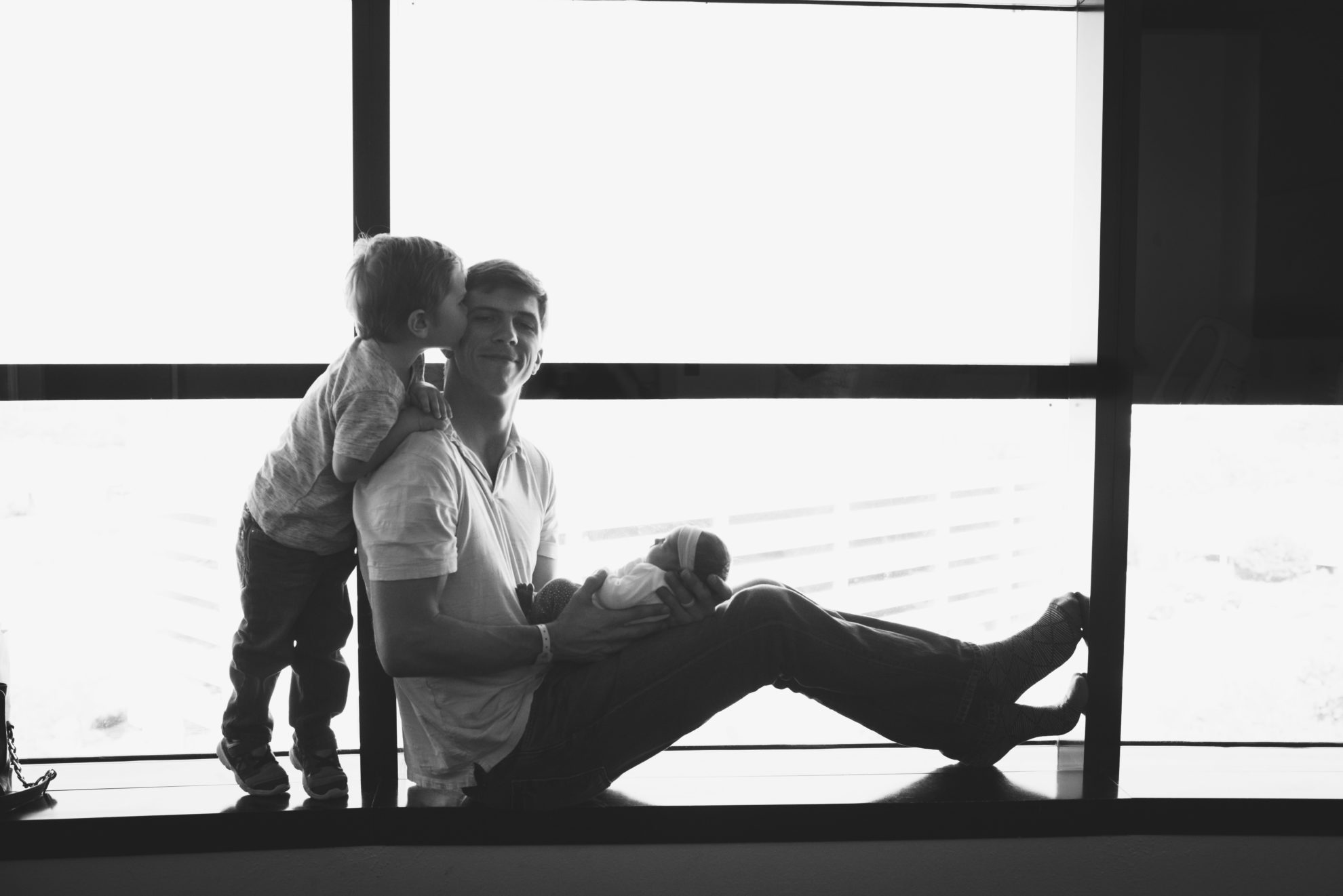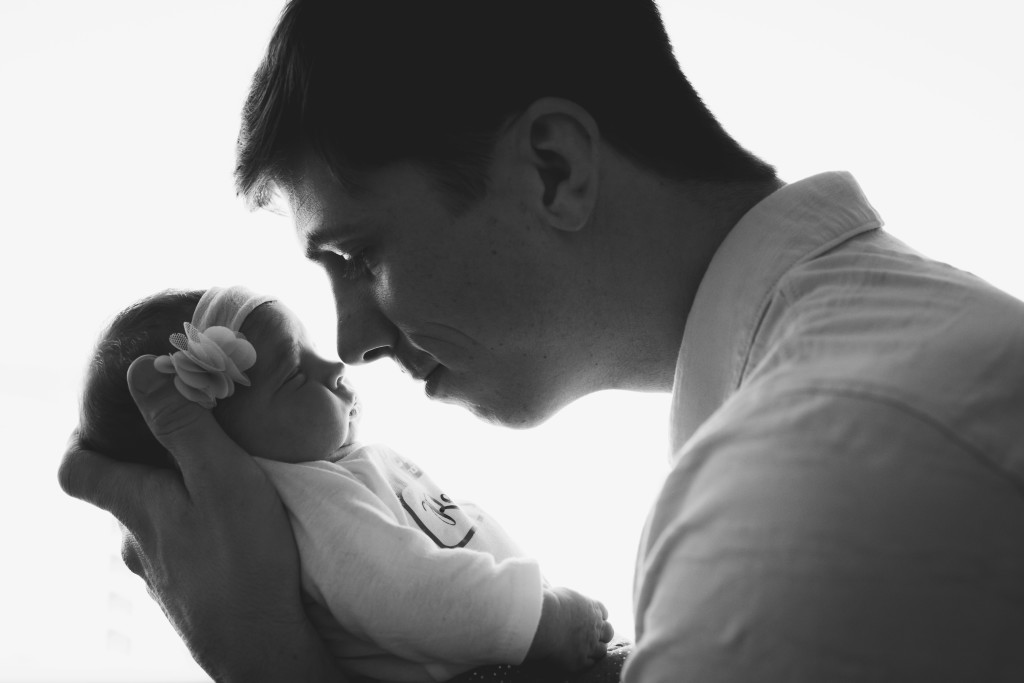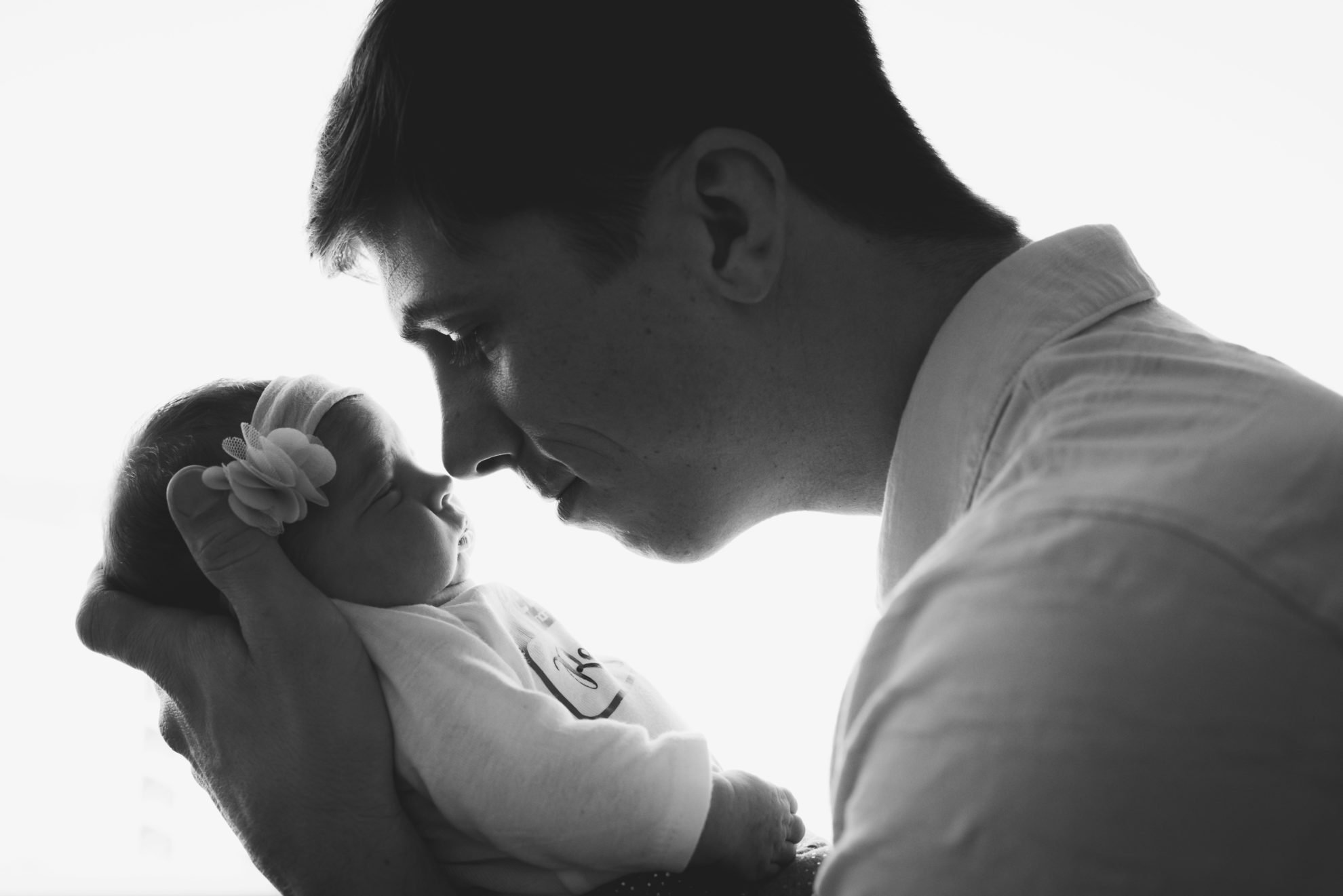 I love this photo… Daddy's little girl! I have this framed in her room too!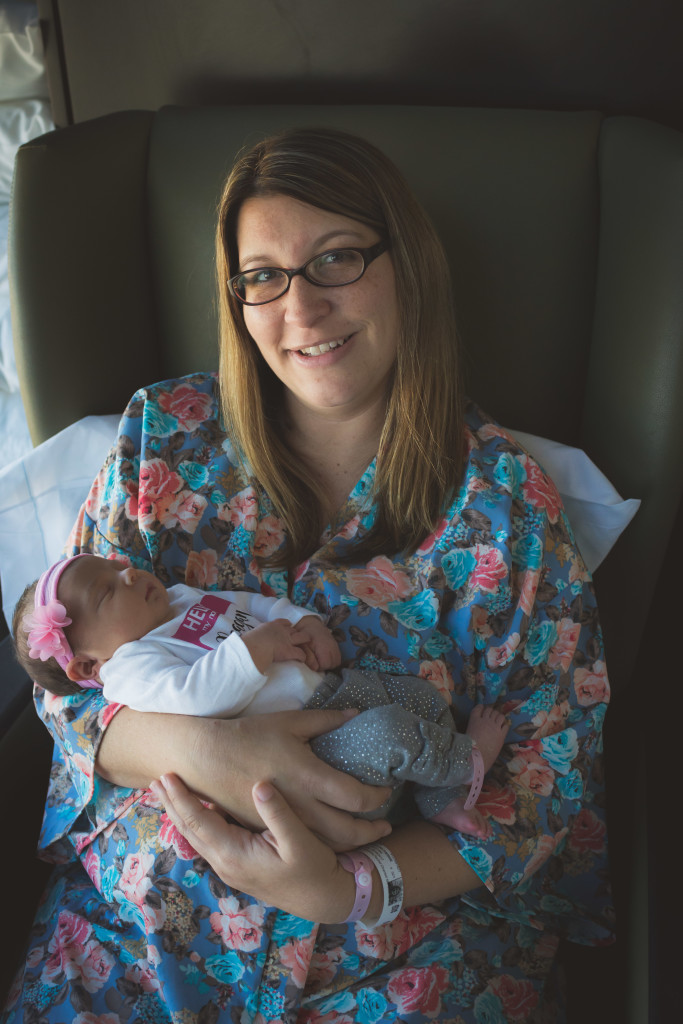 Love this photo of me and so happy I decided to get a Pink Blush Maternity Robe for the hospital! It's light weight and perfect for wearing in bed. I still wear it four months later!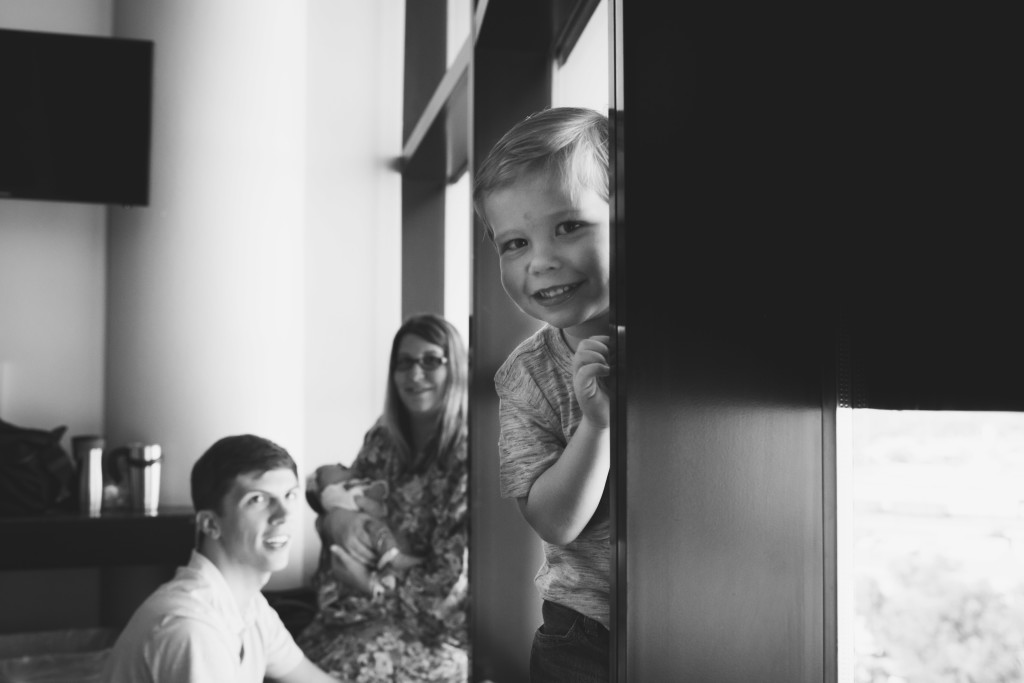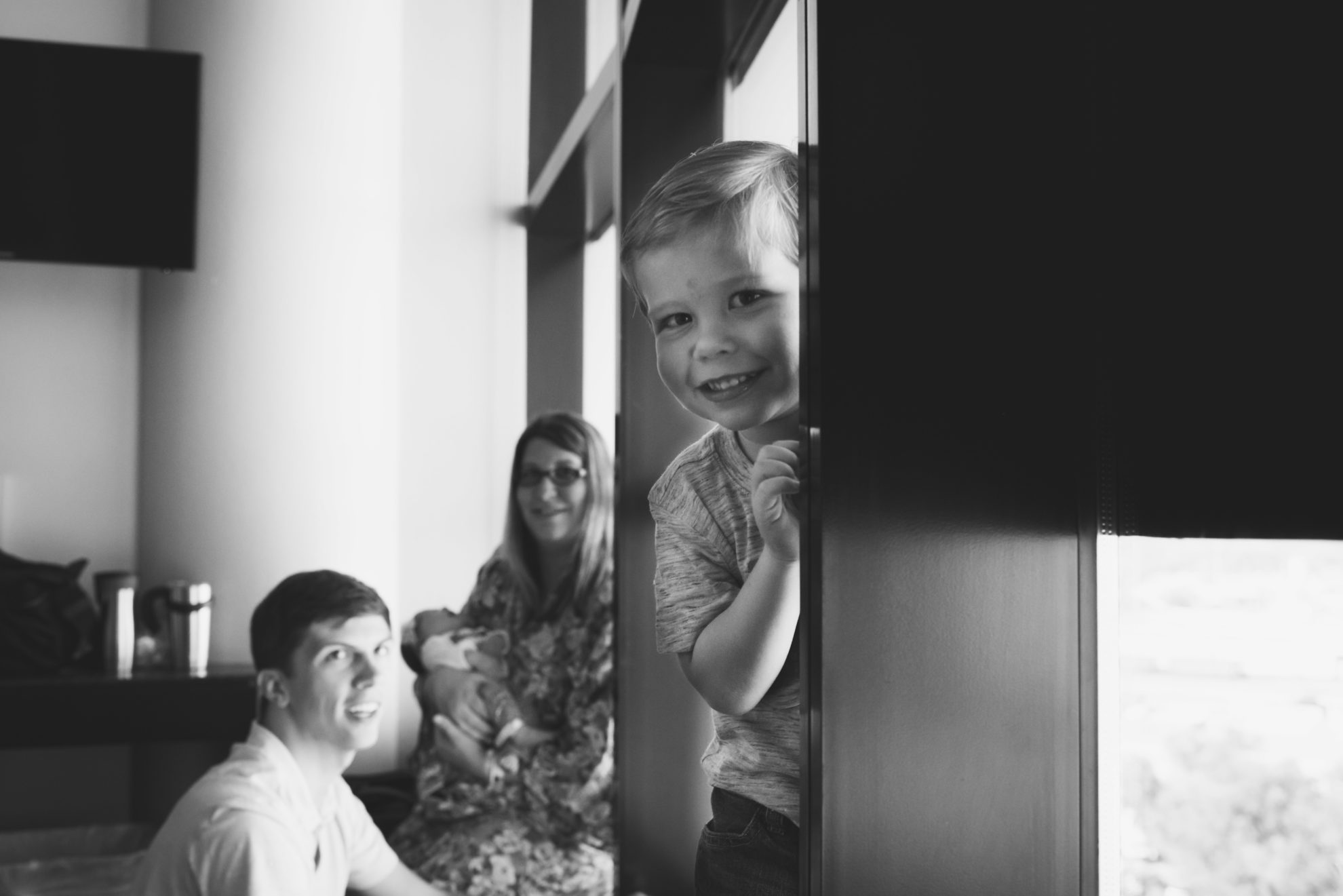 I'll end with this photo. I have like 50 more photos from our session but my server and space probably won't agree with me if I share any more photos!
All in all, if your having a baby whether its your first or your fourth splurge and hire a fresh 48 photographer. You'll never regret it and always have those special photos to cherish for years to come!